How Bill Cunningham Documented New York Style
With the release of his memoir, Fashion Climbing, we look at how Bill Cunningham documented the everyday style of New York's pedestrians and his enduring legacy on the fashion industry.
"In hard times, men traditionally dress up to look affluent and successful," writes Bill Cunningham in a
New York Times
article from 1988. "Since the stock market calamity last October, this trend has mushroomed and set off a reversal in the sartorial style of former peacocks. They have traded in their flamboyant, arty clothes for suits that have strong echoes of the 40s, when amply cut, double-breasted styles set the pace for the generation emerging from United States Army uniforms." Taking what we wear and using it to explain greater societal influences is one of the great challenges of the fashion journalist, and Cunningham was one of the best of his time. Unlike now, where writers are more commonly situated behind their computers on a day-to-day basis, Cunningham was stationed on the street, observing the everyday New Yorker – and occasionally snapping them for his pages – for hours at a time. It's here that the famed photographer made his mark on the New York fashion landscape, dissecting the manner in which people dressed and accompanying his photographs with sharp commentary. In the 1970s, when Cunningham began documenting style professionally, there was no alternative to finding out what the prevailing mood on the street was; one couldn't simply scroll through Instagram for inspiration. He was also largely disinterested in events and "celebrities with their free dresses", citing that true style was found on the unsuspecting passer-by. So oblivious was he to the draw of the celebrity that he once inadvertently took a photo of Greta Garbo, not because she was famous, but because the coat she was wearing had an interesting shoulder; the series of photos landed him his regular
On the Street
pages in the New York Times, which he maintained for close to 40 years.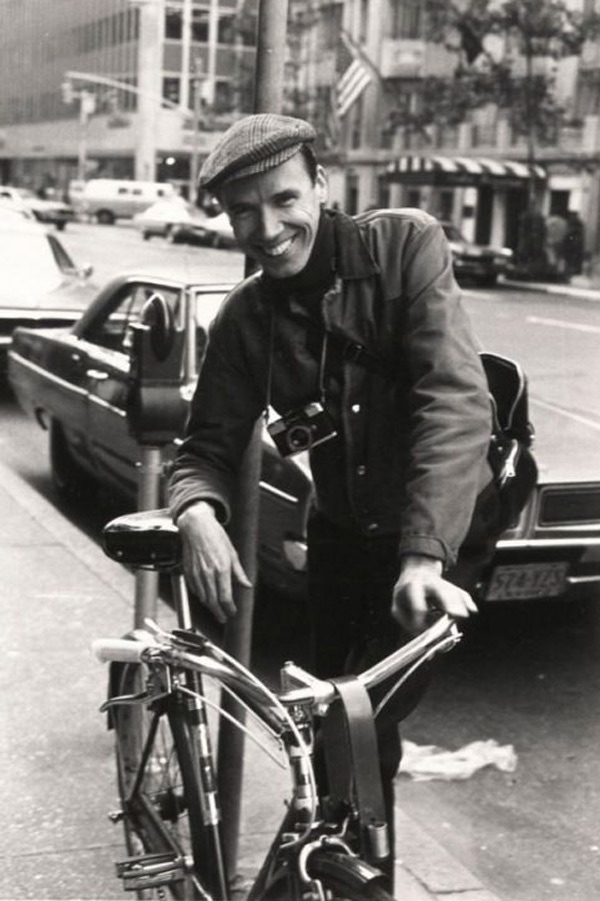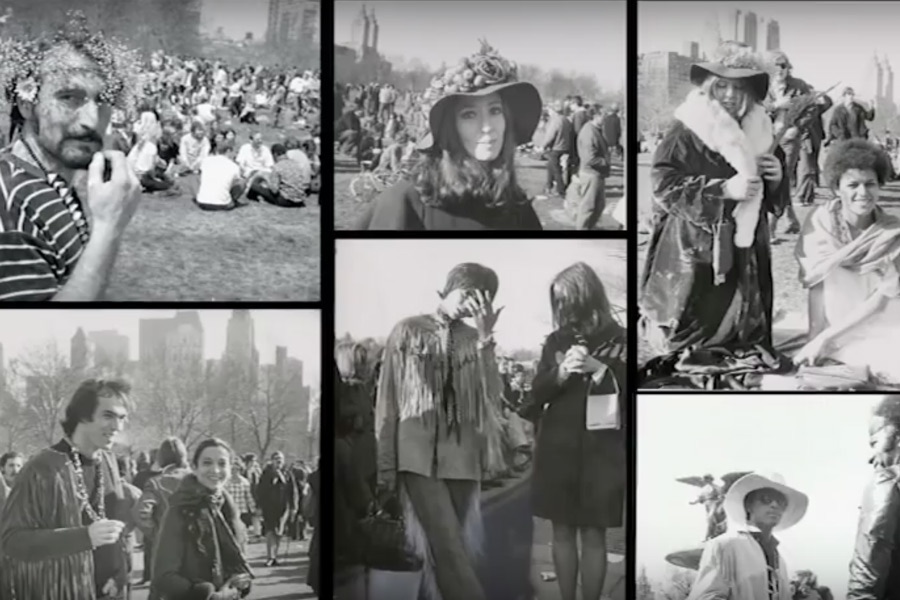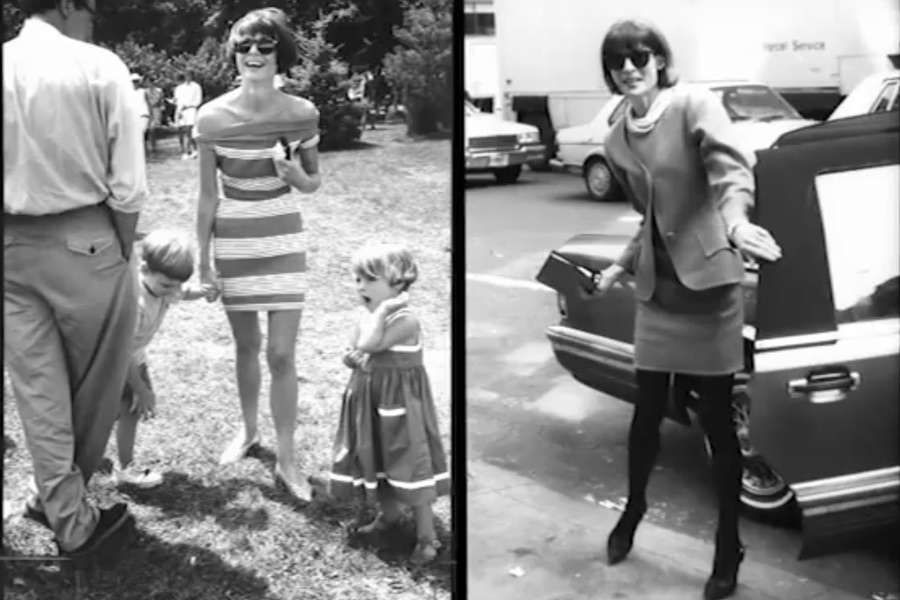 Wind, rain or shine, Cunningham would stand on the footpath – often on the corner of fifth and 57th – watching and documenting the world around him. His photographs usually had movement, and Cunningham particularly enjoyed capturing people escaping the elements; jumping over a puddle or rugged up to weather a storm. He would liken what people wore to what was around them, be it a cascading waterfall or black rubbish bag. As well as the ladies in fine coats and the men in sharp suits, Cunningham had a knack for documenting emerging subcultures, and in his words he would dissect what they were trying to achieve. He also brought a personal touch to high-fashion, linking runway shows with people wearing them on the street, or charting emerging designers fresh from Parsons School of Design. One such up-and-comer was a young Marc Jacobs, whose first collection of sweaters was photographed on people by Cunningham on the street, helping to launch his career. "It definitely started it all,"
Jacobs once said
. "That's when people started to say, 'Who's this kid?'" Although he wanted to be invisible to the public in order to get the best shot, Cunningham became a reluctant face in fashion in his own right. There are plenty of recognisable figures in the fashion industry – many of whom have intentionally adopted a uniform as a kind of brand: Anna Wintour has her blunt bob and sunglasses; Karl Lagerfeld has his white hair, gloves and buttoned-up collar; Suzy Menkes has her signature quiff. But Cunningham's trademark silhouette was without vanity, stemming from a practical point of view: an uncomplicated bicycle, to travel up and down Manhattan;
bleu de travail
; white shirt; and black camera swinging around his neck. He had a personal style uniform before it was branded as a thing. While his utilitarian outfit has been celebrated the world over – and the shade of his signature jacket often referenced as 'Bill Cunningham Blue' – the photographer's legacy is not with his physical manifestation, but in his message. Through documenting everyday people, he conveyed that fashion was democratic; for everyone. He wasn't particularly concerned with who someone was, or even who they were wearing, rather what they were saying with their clothes, and what that meant in context with the rest of the world. Someone could be wearing a thrift shop blazer or one straight off the catwalk; as long as they did so with flair and confidence, they were worthy of his lens. And that's a message worth getting behind.