Billy Tannery: the kid's got talent
Meet the young British leather goods maker that is revitalising the UK's tanning industry and creating a sustainable hide industry all at the same time. The secret? Goat.
I first met Jack Millington, co-founder of leather bags maker
Billy Tannery
, at a Sri Lankan restaurant sandwiched between Oxford Street and Marylebone in London. The restaurant, called Hoppers, specialises in Sri Lankan but also Tamil Nadu cuisine, in which goat meat plays a significant part. It was no accident that Jack had chosen Hoppers as the place to introduce his brand to me, because for Jack, goats are integral to his business. That's because Jack's leather goods – stunning totes, roll-top rucksacks, chef's aprons, briefcases, sneakers and key holders – are all crafted from goat hides, which, if you've never handled one, are incredibly soft and feature a naturally pronounced grain. The point of meeting at the restaurant quickly becomes evident: the whole raison d'etre behind Billy Tannery came from the fact that Jack and Rory, his business partner and friend since childhood, were aware that while the industry for goat meat was booming in the UK, not a single goat hide was being tanned there. Some were being exported to overseas tanneries but a large majority were simply being destroyed. After discovering the terrible waste of goatskins going on in Britain, despite knowing nothing about leather production, they decided that they had to act and so they started Billy Tannery. The wider team now includes Northamptonshire leather industry veterans, a leading accessories designer, two small teams of makers and Jack's father Charles, who helps manage the tannery.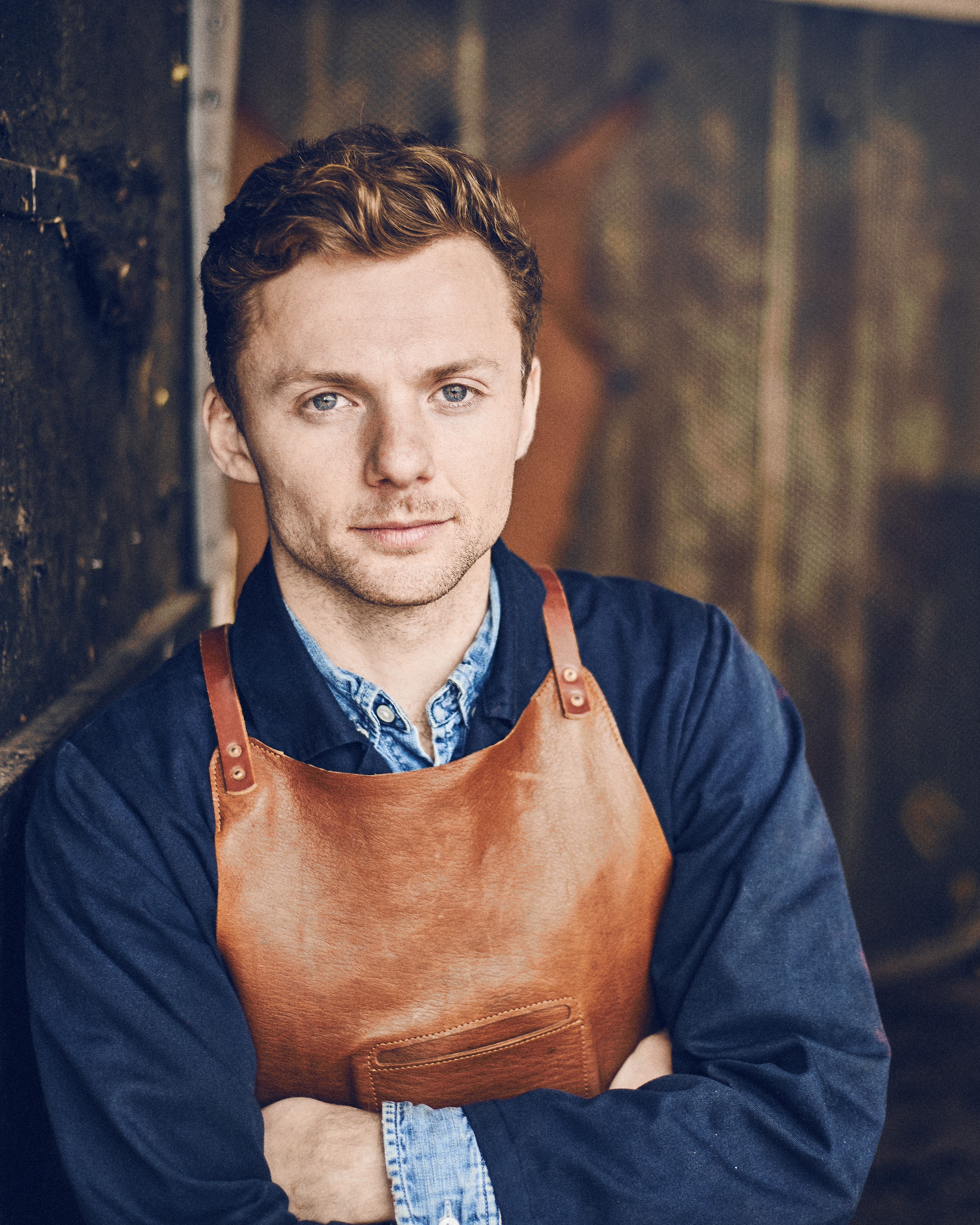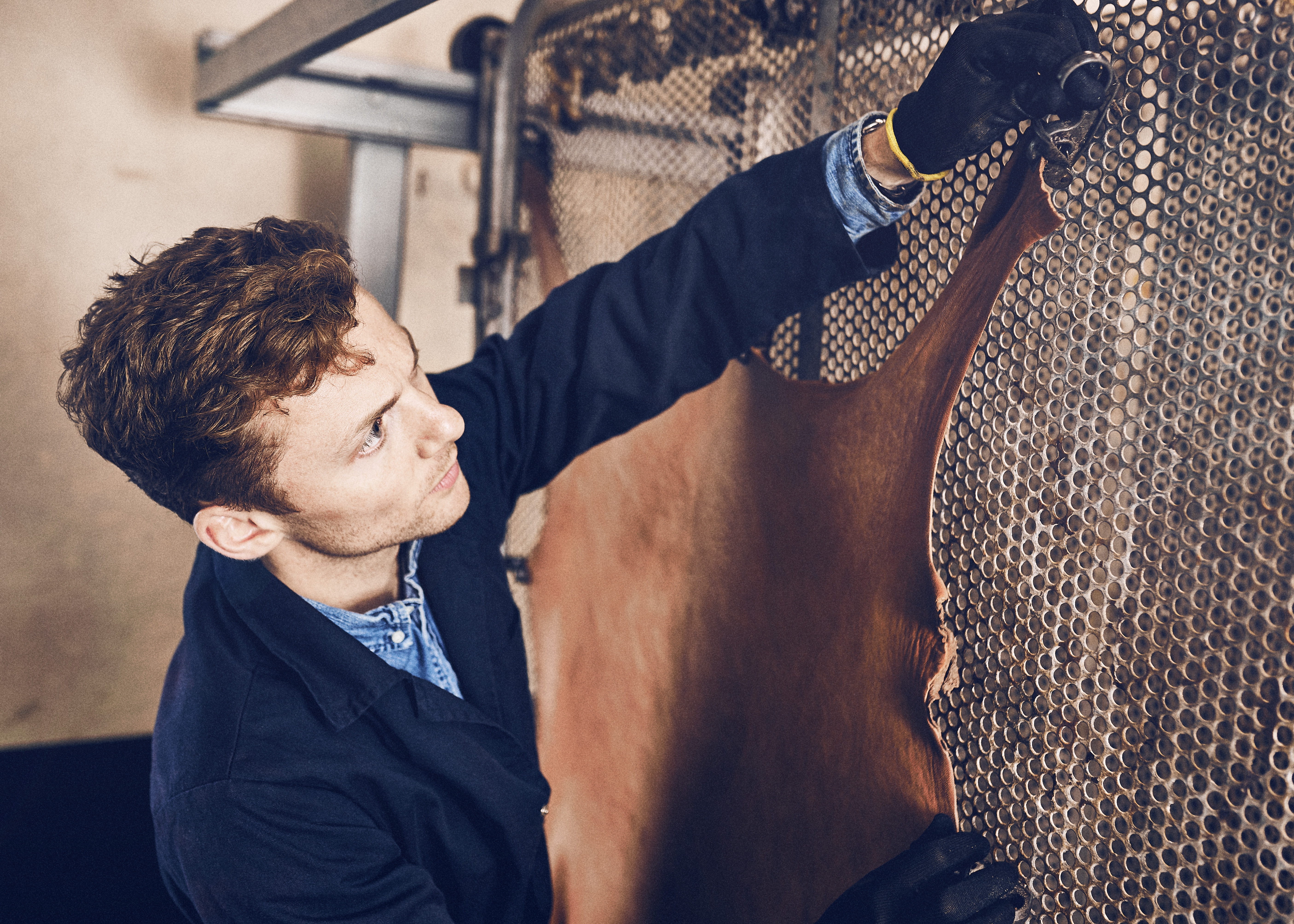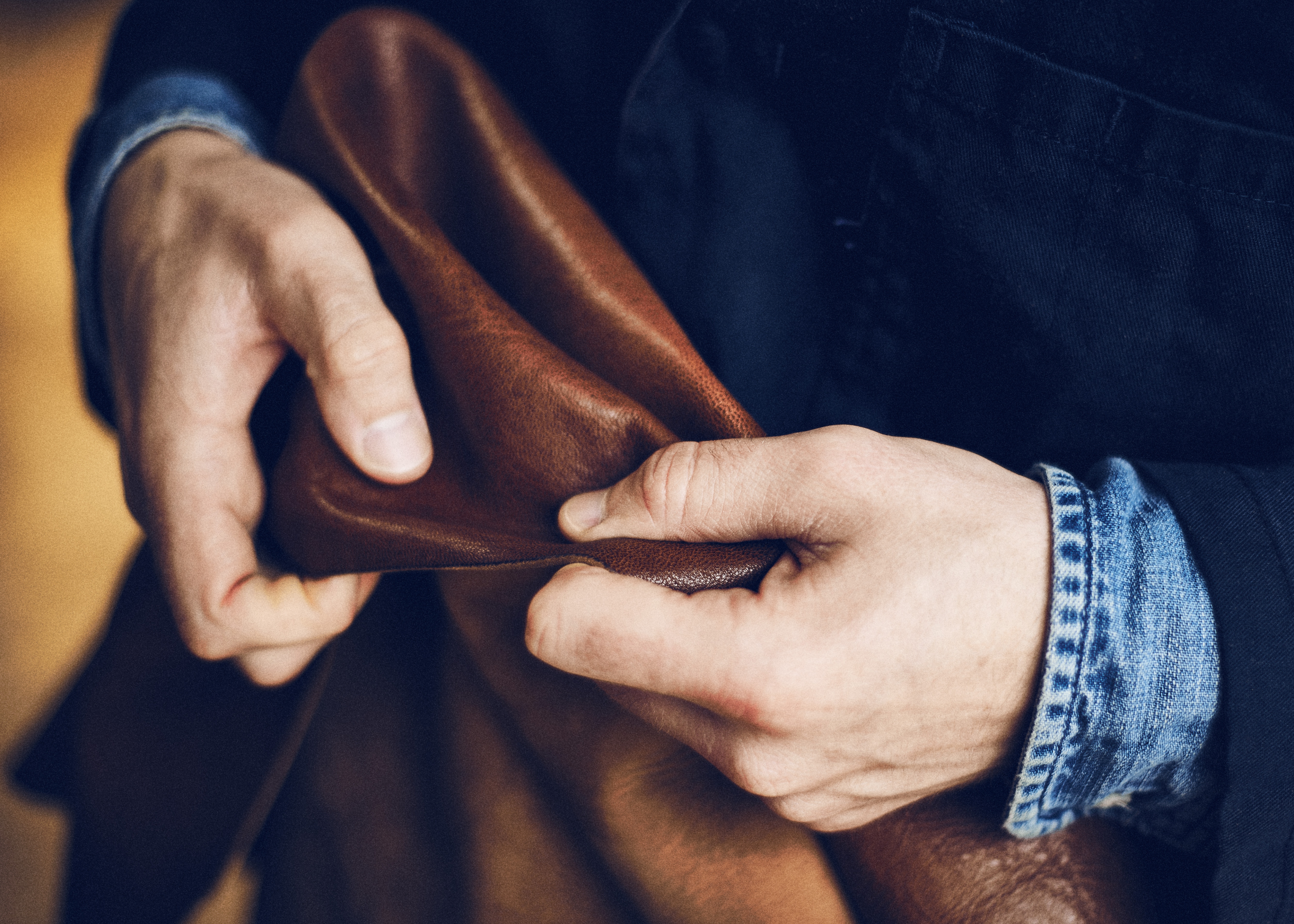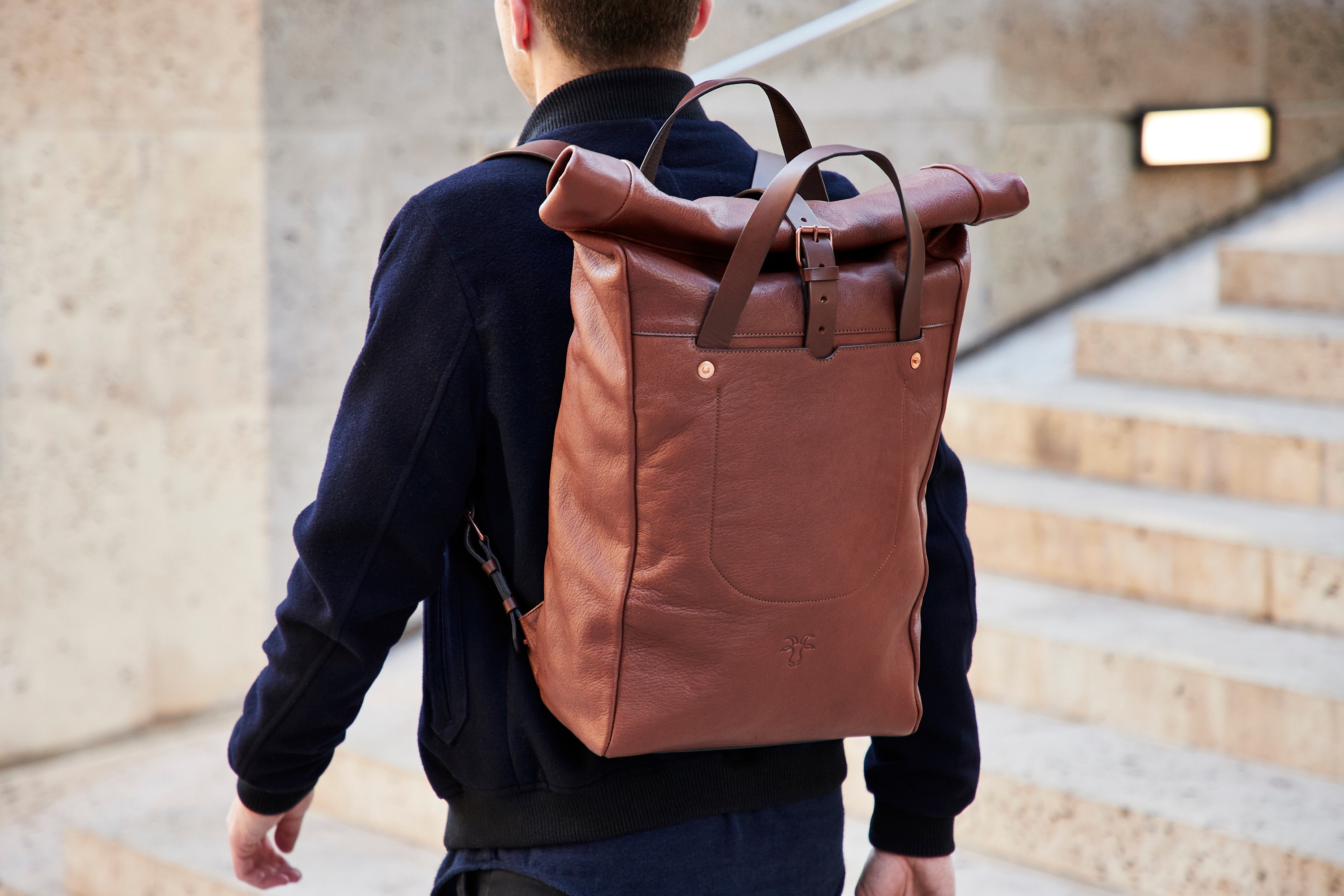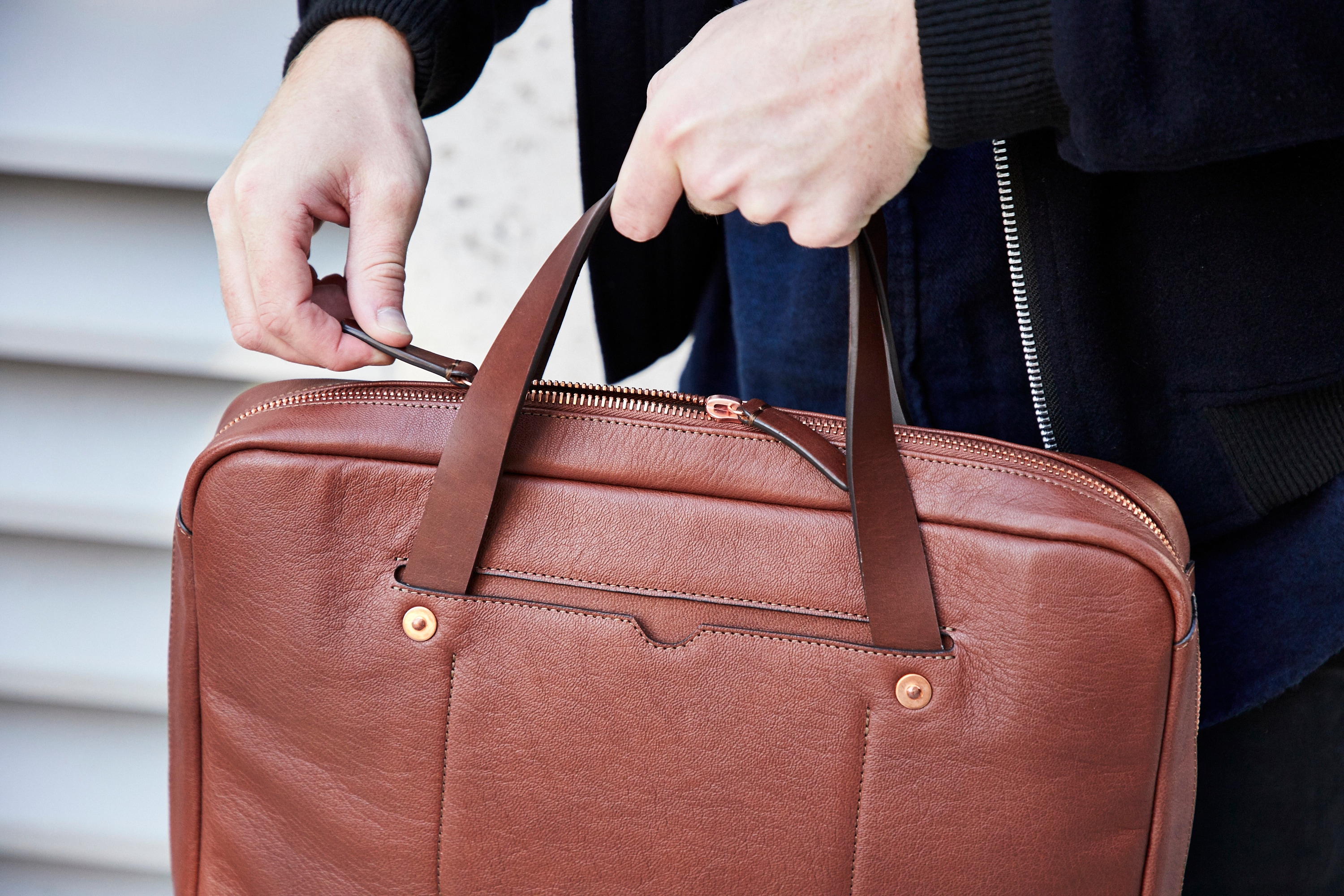 Resurrecting Britain's tanning industry
Much like a microbrewery, a microtannery is more than simply a small tannery. Jack and Rory tan in small batches which allows them to focus on the details and produce higher quality and more environmentally friendly leather. Their two small wooden tanning drums were reclaimed from a tannery in Somerset that closed in 2013 and now sit proudly in their new home, an old farm building in the Midlands that has been fitted out with all the equipment needed to tan goat leather on a small scale. Knowing next to nothing about the tanning process when they started the business, they turned to Paul Evans, formerly of the Institute for Creative Leather Technologies in Northampton and one of Britain's leading leather experts. Paul has been instrumental in developing Billy Tannery's sustainable vegetable tanning process. The main benefit of vegetable tanning is that it results in characterful leather that will age beautifully, developing a unique patina over the years, but using natural bark extracts also makes wastewater easier to treat. They enlisted the help of Richard Daniels, another local leather expert and one of the world's leading authorities on the treatment of tannery effluent. Richard designed an on-site treatment plant that produces totally biodegradable waste products that can be composted or used to promote growth on the surrounding grassland. The reality is that much of the leather industry is a multi-continental trade, with hides and skins traveling thousands of miles for tanning, finishing and finally to their end-use. By sourcing and producing in Britain, Jack and Rory minimise their "leather miles" and so further reduce the footprint of their products.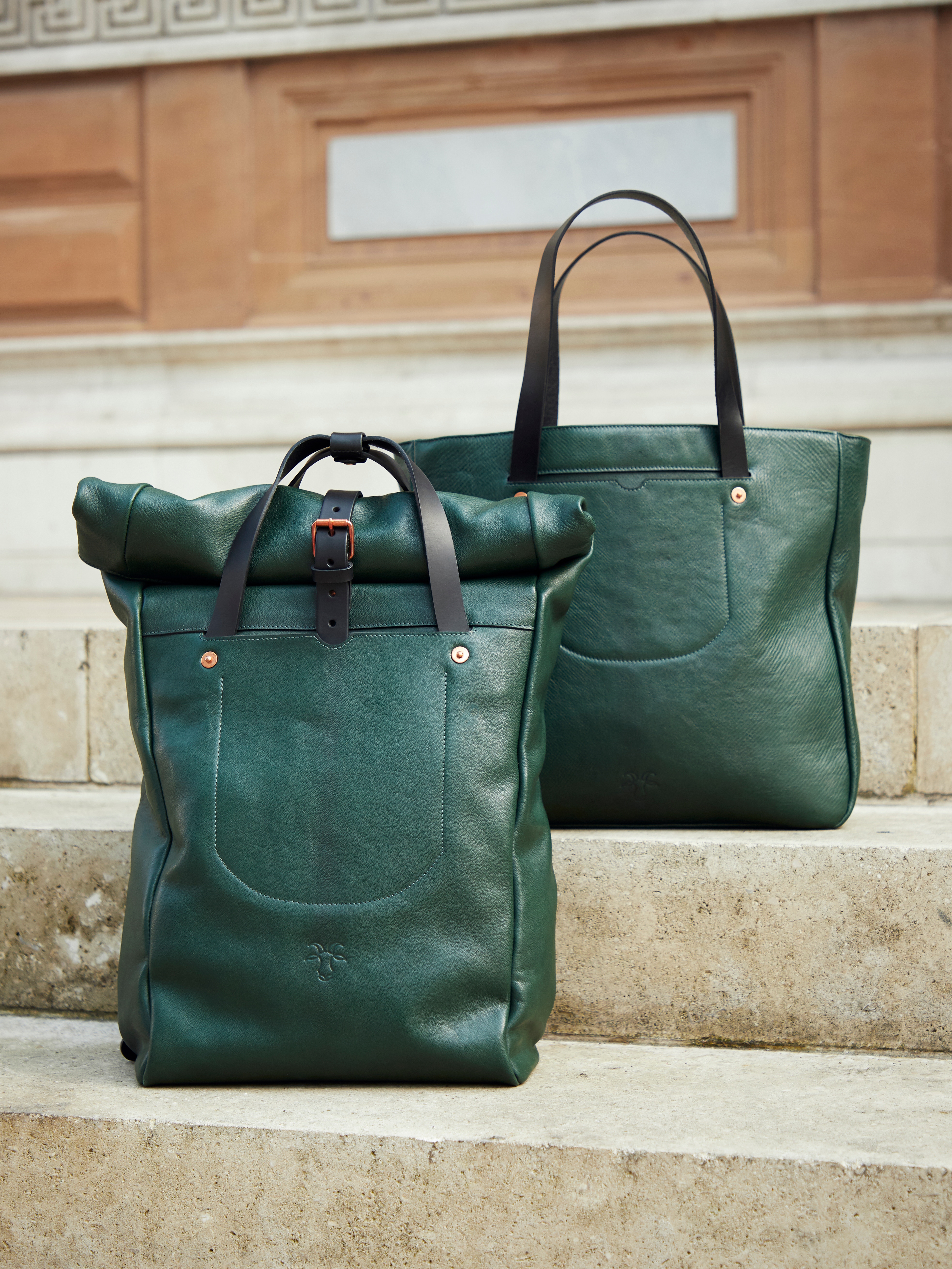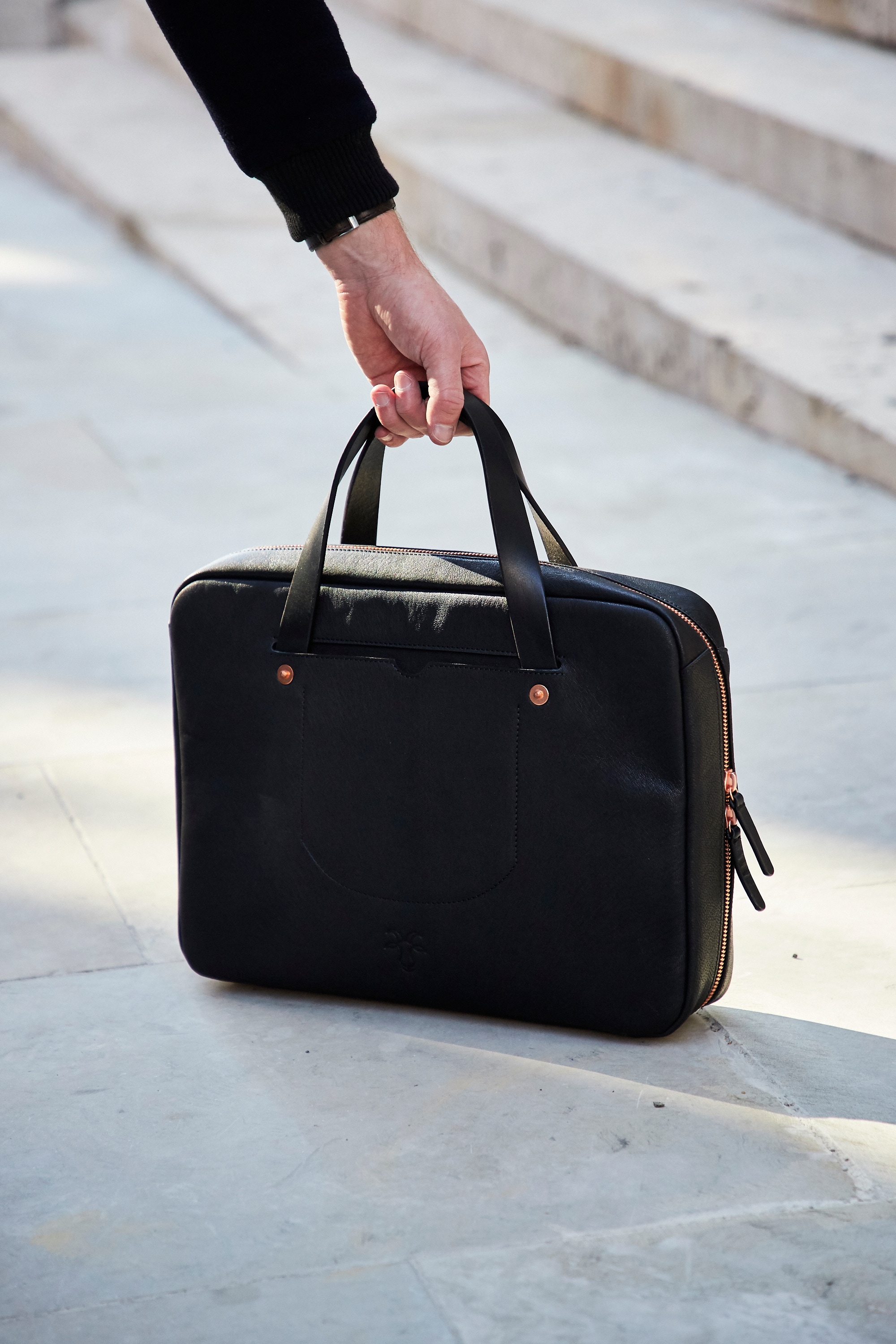 Here's looking at you, kid
Billy Tannery's kid leather has an especially pronounced grain with a beautiful texture that differs subtly from skin to skin. While most industrially produced leather has its natural grain removed or replaced to ensure uniformity, Jack and Rory believe that natural inconsistencies should be celebrated. They work closely with a local family-run leather finishing company, Blenkinsop Leathers, who add the final touches to the leather before it is ready for use. The finish has been simplified as much as possible to enhance the character of each skin, rather than mask it. The main focus is on colour, but they also add a delicate finishing wax for protection and subtle gloss. After we'd finished up with the shared plates of kid curry, Jack spoke at length about his vision for the goat leather industry in the UK and how he is excited about educating people on the sustainable merits of this niche sector. Indeed, most people, myself included, would fail to be able to tell the difference between luxury goat hide and and luxury cow hide. What I did notice immediately upon seeing Jack's rucksack that he was carrying was just how characterful it looked with that wonderful slightly glossed patina and copper hardware. It's clear that kid hide ages beautifully, which makes one of Billy Tannery's products not only a great investment but an ethical one too. I especially love the charmingly named "Gote" bag, which is perfect for weekends and the roll-top rucksack, which is every bit as capacious as it looks. The chestnut version works perfectly with a workwear or Americana-inspired wardrobe while the black version complements a dark navy or charcoal suit during the week. For something a little more formal but without being fusty, the soft-edged briefcases will be right up your sartorial street.