Black Friday Sale: The Rake Staff's Edit
The Rake's staff pick their favourite items from this year's Black Friday sale.
Tom Chamberlin, Editor-in-Chief & Head of Brand
The reason this caught my eye is not simply the striking pattern, but because I took a closer look at the smaller details, like the inverted pleats on the patch pockets, the natty belt and also the lapel placement, which is so high up it is almost a tunic, a garment having something of a comeback of its own. It's not as if you have to wait for the summer to wear this as something insulated underneath would be perfectly apt. You can of course wear a coat overtop, but with something like this, you'll want it to be seen. This is one such garment to go beneath the De Petrillo shirt. Yes, it is velvet which takes a bit of getting one's head around, however take a closer look and the pattern makes it look and feel like corduroy, just better at retaining heat. There are flannel options in the sale too if you're more used to that. This pair from Kit Blake makes the list not only because it would match well with the above, but because every summer, I see someone with a cream pair of trousers and get unashamedly jealous. Kit Blake are a young brand but I am adamant that they make the best sartorial trousers on the market, both in style, quality and also value. This makes the list because of the derring-do of the lapel. Don't get me wrong, a camel coat is one of those crucial items in a man's wardrobe, but this elevates itself with the almost Edwardian panache of the belly here. Massimo Piombo are a newcomer to the site but have impressed from the get-go.
Baptiste Rosset, Marketing & Business Development Manager
I am still in the process of building my wardrobe, so the keyword when I invest in clothing is versatility. The garments I pick have to be used in many situations, a day in the office, drinks at Dukes Bar, a walk in the forest or a day out in London. Living in London, flannel is a must, as it can be worn from September to April. The light grey flannel chalkstripe jacket, from Alexander Kraft Monte Carlo, is the perfect jacket for a myriad of activities. Formal enough when worn with matching trousers, it can easily be dressed down when worn with a turtleneck, such as the white lambswool honeycombe sweater from MP Massimo Piombo. This sweater is a centerpiece in any wardrobe. Worn casually in the office, it will also keep you warm when slaloming down the slopes in the Alps.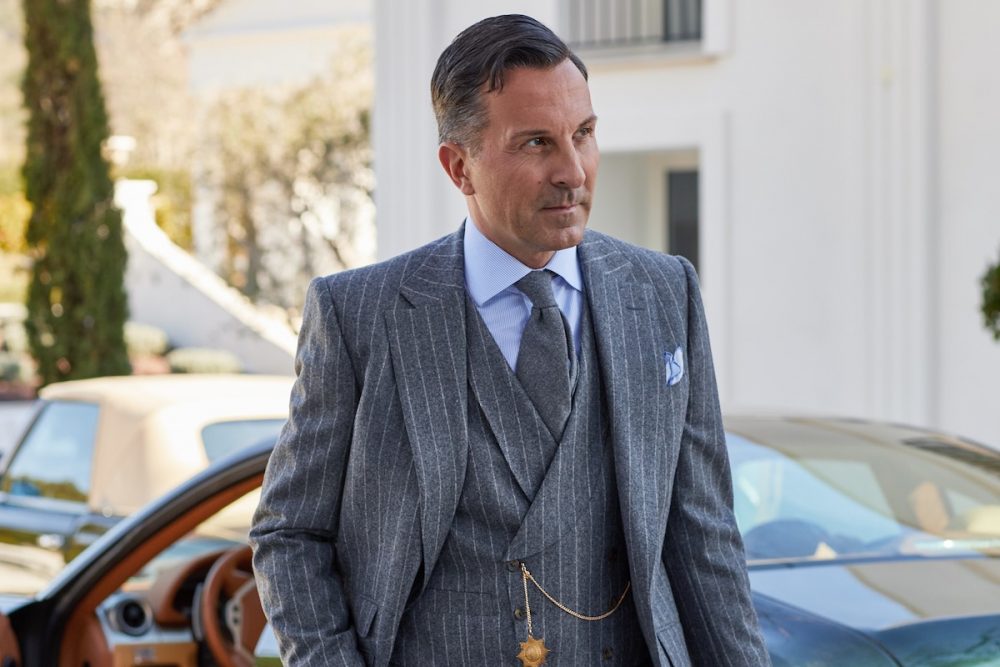 A versatile wardrobe wouldn't be full without grey flannel trousers. The perfect alternative to jeans, they will work with almost every jacket in your wardrobe, from the navy double-breasted tailored jacket, to the denim jacket. The charcoal worsted flannel stretch Aleks drawstring trousers fill that role, and look incredibly stylish while doing so. If you need one pair of trousers to alternate from your jeans, make it these ones. For casual settings, a long-sleeved polo shirt can be a great alternative to a shirt. Made from a toasty flannel, the white long-sleeved shirt from Cordone 1956 would be a fine choice. A wardrobe wouldn't be complete without a patterned tailored jacket, and there's none better than the neutral Alpaca wool, silk and linen blend version from Stile Latino. The different shades of blue will look fantastic with grey flannel trousers. Last but not least, I'm a big fan of Valstar, and their new collection does not disappoint. In London, you always need to be ready for the rain, even when you least expect it. The blue wool Loro Piana Rain System Valstarino jacket will be your best friend in the city.
Freddie Anderson, Editorial Associate
During Black Friday week, the fashion industry becomes swollen with discounted products. Customers get cajoled into raiding the moderate end of fashion, only for them to fall out of love with their purchases by next year. To reap the long-term benefits, it is best to stay vigilant in the domain of artisanal craftsmanship – as you never know, when the curtains open for Black Friday, that iconic brand might be participating. If you went searching for Edward Sexton later down the sale pilgrimage like normal, you'd have been too late.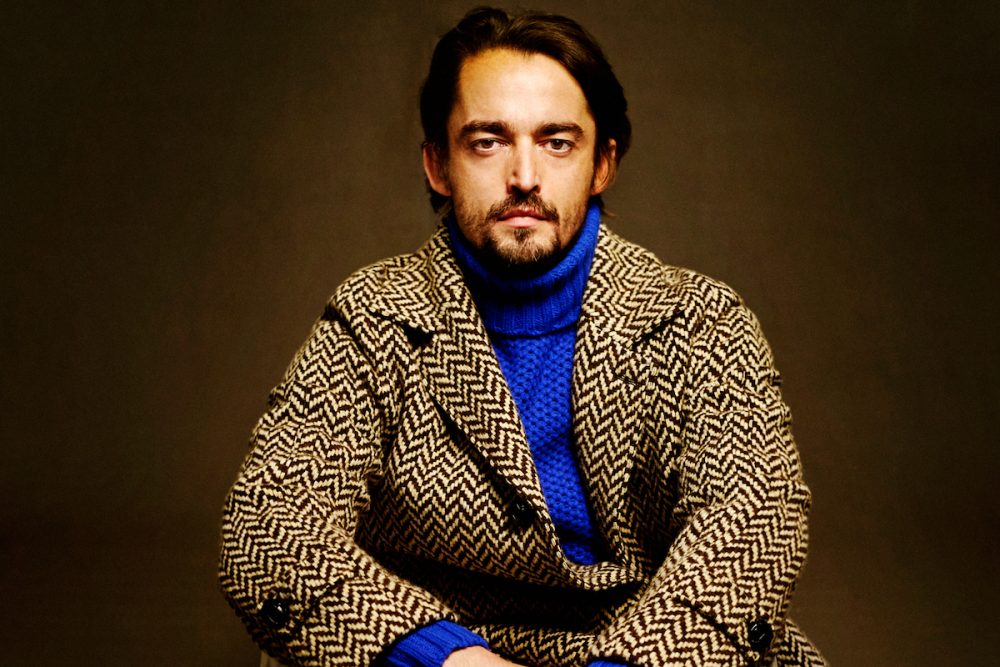 Edward Sexton has not only entered uncharacteristically early, but the house is offering a broad selection of their archetypal pieces, that are primed for the busy programme of pre-Christmas events. And there's no better trouser to stride confidently into the social scene, than the firm's fabled Hollywood Top trousers. Carrying a touch of Art Deco romance, the wool biscuit beige version earns the accolade of being a year-round trouser. Inexpensive if you view it that way, they're also lauded for their styling capabilities. As the temperature plummets – a sleek rollneck sweater from Stile Latino tucks in neatly, thus allowing both warmth and the exposure of your finer physical attributes. A herringbone coat is a winter stalwart, but in keeping with the outfit's soupçon of elegance and eccentricity, the Douglas overcoat woven in an exaggerated herringbone from MP Massimo Piombo completes the body of the look perfectly. When on the move, it's best to opt for a lightweight scarf, that can also add a splash of colour. The red cashmere and silk tiger printed from Cordone 1956 more than serves these purposes, whilst a cap from Cappellificio Biellese 1935 will help with insulation. Finally, to safeguard your valuables – a leather wallet from Caracalla 1947 is a must-have.