Bob Dylan Through the Lens of Jerry Schatzberg
A new book of photographs by esteemed photographer Jerry Schatzberg provides a rare and intimate glimpse into the many facets of Bob Dylan. Here, Schatzberg reflects on his images and the memories behind them... 
"All of it," Jerry Schatzberg responds, when I ask him what he and his old friend Bob Dylan used to get up to together in their spare time. I don't doubt it for a second. The illustrious photographer and filmmaker may be 91 years of age, but he is sharp as ever, recalling with fondness the years he spent hanging out with Dylan. This period of time has been
immortalised
in a new book, Dylan by Schatzberg, which presents a comprehensive selection of photographs and memories, published for the first time as a single subject monograph.
Schatzberg first met Dylan in 1965, after discovering his music at the urging of some friends. "I had two friends who kept asking me if I'd listened to Dylan and at the time I was quite busy and I'd heard the name but I just didn't quite catch on to it," he tells me. "They kept pursuing and finally I started to listen to him and I really was knocked out once I started to hear his music and his lyrics." Not long after, Schatzberg was in his studio with
music journalist Al Aronowitz and disc jockey Scott Ross, who were discussing a recent performance of Dylan's. "I heard this and
sort of out of the side of my mouth I said 'Hey, next time you see him tell him I'd like to photograph him'", recalls Jerry. "The next day I got a call from his wife who said 'Bobby's here, I heard you wanted to photograph him'."
It was the beginning of a fortuitous relationship: Dylan - famously cautious of any press - opened up to Jerry and the pair became practically inseparable. Their friendship was easygoing and pressure-free and they made the most of New York's exhilarating cultural scene together, attending dinners, concerts and club nights with friends. "It's like any guys who meet and they can get along and some can't get along," he says. "He trusted me and I became part of the gang… Sometimes we were like school buddies and sometimes we were very serious about music, about people. We got to know a lot of people together, and it's really too much to say. But forty years later I can remember what we talked about."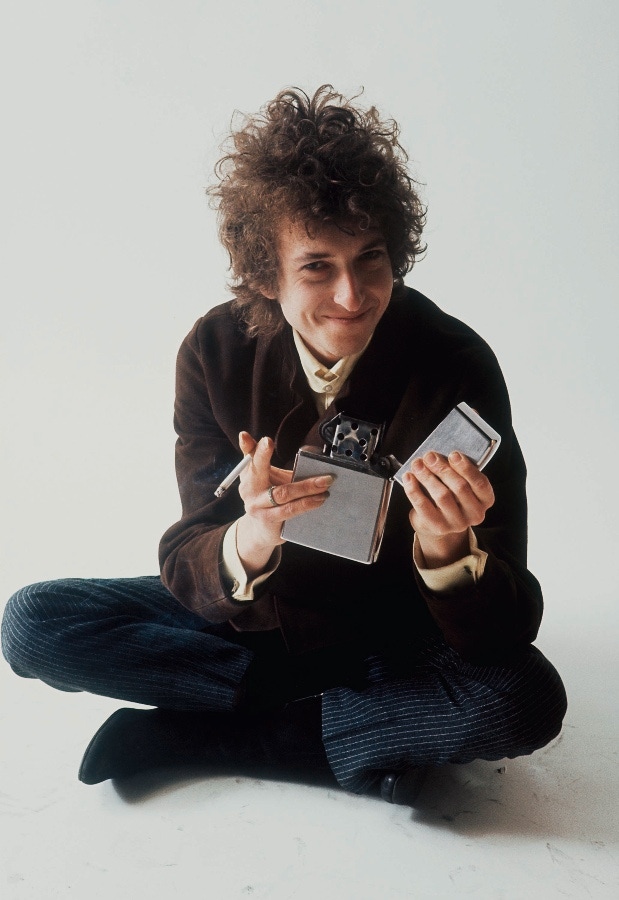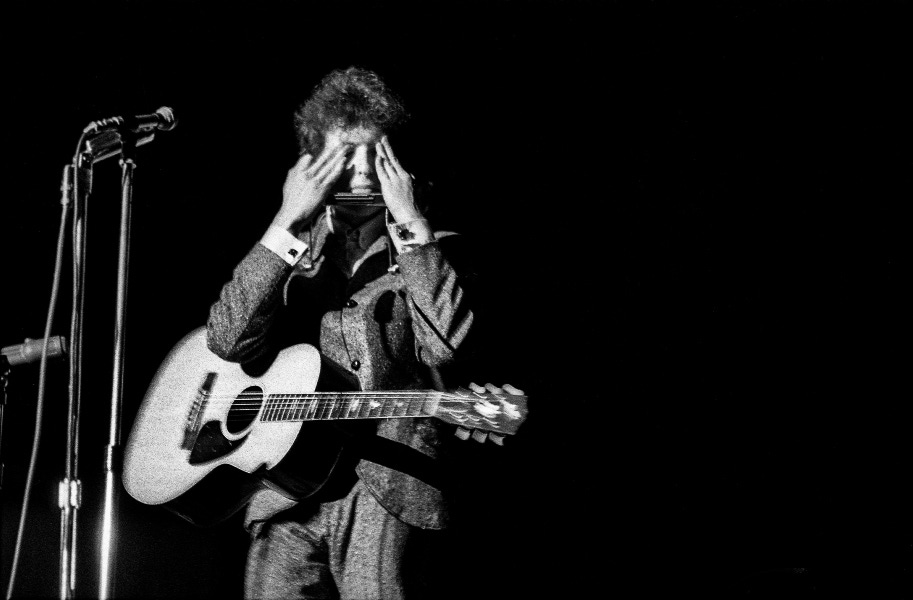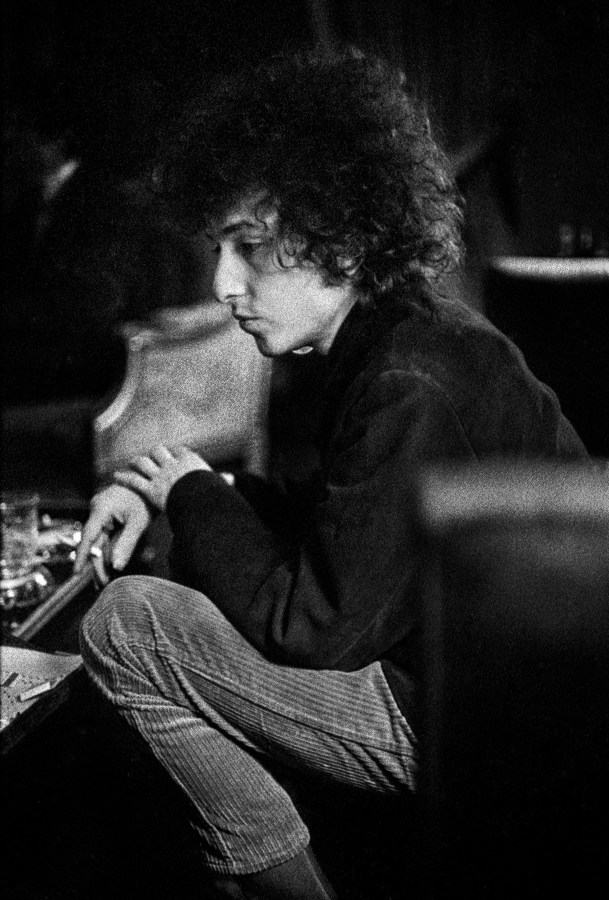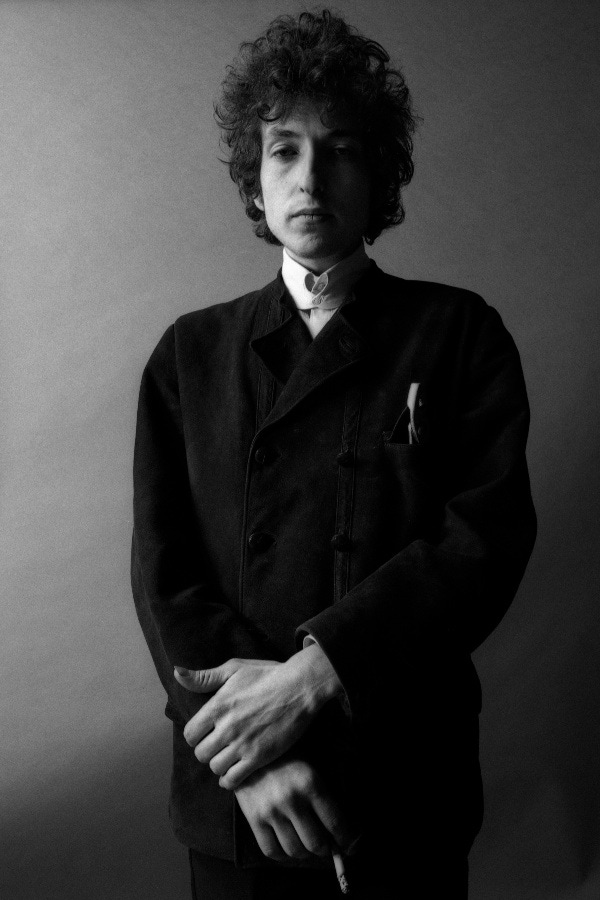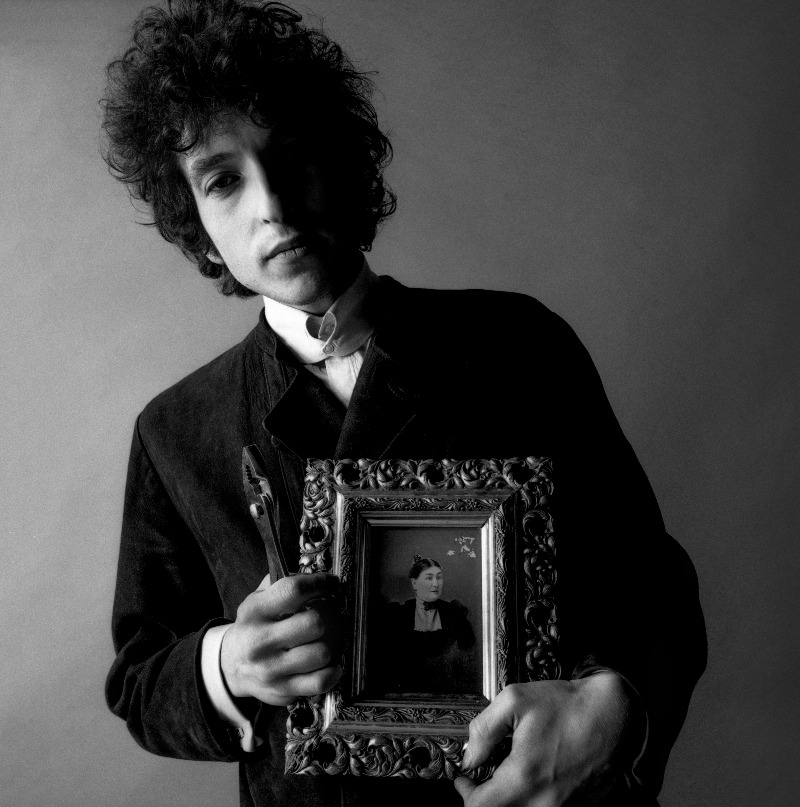 Such rapport translated to an unparalleled intimacy that is immediately evident upon viewing Schatzberg's photographs. Whether candid or posed, Dylan is visibly relaxed and the images are imbued with a sense of humour and familiarity. He was a dream subject, says Schatzberg, taking direction easily and
interacting naturally and effortlessly with his surroundings
. The trust was mutual. "I had a studio full of props and things, so I'd find something and give it to him and see what he'd do with it and usually he just went along with it," says Schatzberg. "He was having a good time too, because we didn't take it too seriously."
There's a refreshing honesty to these portraits, in that they aren't shrouded in hidden meaning or designed to be decoded; what you see is what you get. For instance, there's the photo of Dylan holding a lit match to a set of keys, eyes shut and wincing with a cigarette dangling from his mouth, or the one in which he poses holding a pair of pliers and a painting of a woman - for no particular reason, except for, as Schatzberg puts it, "I just really wanted to get into his soul and see who he was".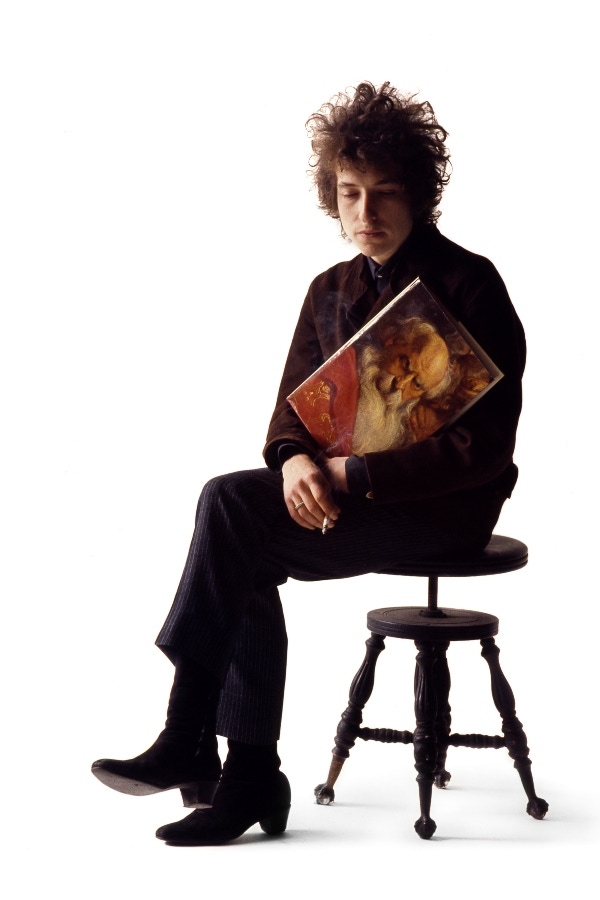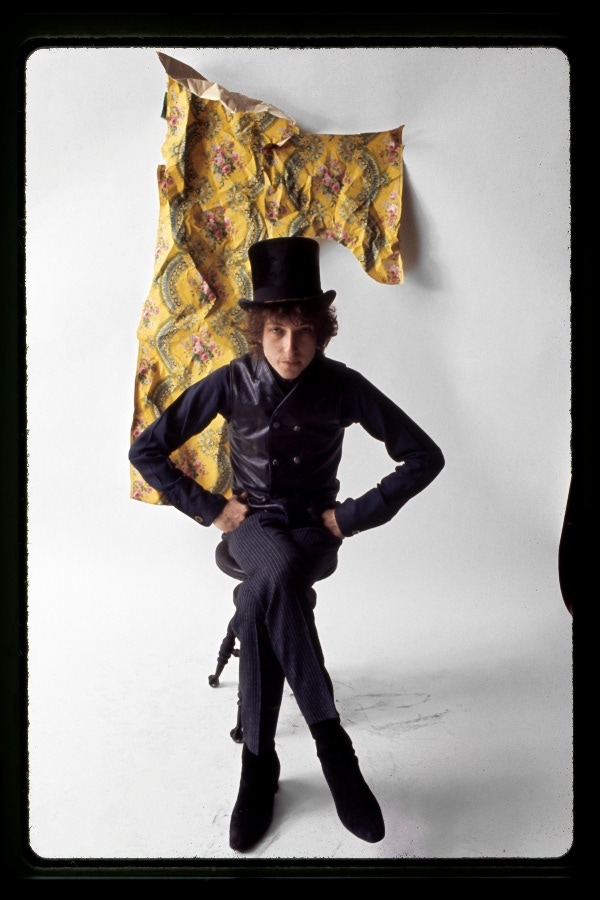 Whilst Schatzberg photographed Dylan largely within the context of his studio, the most iconic photo of his - the cover image for Dylan's album Blonde on Blonde - was taken on the streets of New York, where both parties felt a sense of comfort. It was the only image that Schatzberg was ever commissioned to take. "I didn't even know what Blonde on Blonde meant and I still don't know if it means anything," Schatzberg confesses. "But I said, 'Yeah'." Feeling uninspired by the studio on that particular day, he asked Dylan to go with him to the Meatpacking District. "It's something from my childhood... On a Sunday evening, we'd go down to the Meatpacking District and have a good steak and potatoes. But I just like the area, it was originally where they used to slaughter cattle, so it had its own nature and its own looks," he says. Once again, the process was straightforward and unlaboured - what resulted was an unintentionally blurry close-up of Dylan against a brick wall. Schatzberg makes it sound so effortless, and it undoubtedly was. "We just went down, we drove around down there until I found a spot I liked and we took pictures." It's been 45 years since Schatzberg and Dylan last saw each other in person, but the pair remain in contact. The images published in Dylan by Schatzberg not only manage to capture the essence of the mysterious man behind the music, but act as a testament to an enduring friendship - one which Schatzberg cherishes unconditionally. "I've got friends who are sometimes crazy and sometimes wonderful and sometimes both," he muses. "It was just him. If you've listened to his music or if you want to be friends with him, that's just him." We'll take his word for it.