Expertly Effervescent: the Launch of Bollinger La Grande Année 2008
Bollinger's recently released La Grande Année 2008 may just be the finest vintage in the Champagne house's 190-year history. The Rake takes a closer look...
Whilst certainly not a period that the majority of us tend to look back on fondly, there was something about the year 2008 that made it a very special one for the vineyards of Champagne. Despite a cooler-than-usual spring and summer, the picking conditions in September (cold nights, bright, sunny days and minimal rain) ultimately proved ideal and the harvest miraculously resulted in some of the best vintages of the decade. Case in point:
Bollinger's La Grande Année 2008
, launched at the end of last month to great acclaim after much anticipation from wine experts and amateurs alike.
All good things take time and this cuvée is no different. It has taken over 10 years for the full potential of the vintage to be achieved and the result is a complex and harmonious wine with an intensity expressed through aromas of citrus and soft fruits, berries and spices, floral and mineral notes. The unique, multifaceted flavour profile is thanks to the expertly precise combination of mature pinot noir and chardonnay grapes from 18 crus, predominantly Aÿ, Verzenay, Le Mesnil-sur-Oger and Cramant. In traditional fashion, v
inification has occurred exclusively in small old oak barrels (20 years old on average), maintained in Bollinger's cooperage, of which there are almost 3,500. Adding distinction is the completely redesigned bottle, inspired by a curvaceous magnum-style bottle from 1846, with beneficial properties (narrower neck and wider base) for the quality of the wine. A new wooden box, demonstrating traditional artisanal methods of winemaking in barrels, encases the unique and precious bottle. Craftsmanship of the highest quality has permeated each process of La Grande Année 2008's creation: as Bollinger's revered Cellar Master Gilles Descôtes put it, "Producing every bottle of La Grande Année requires patience and precision, and is only possible thanks to the work of the men and women of Bollinger, whose artisanal methods have been passed down from generation to generation".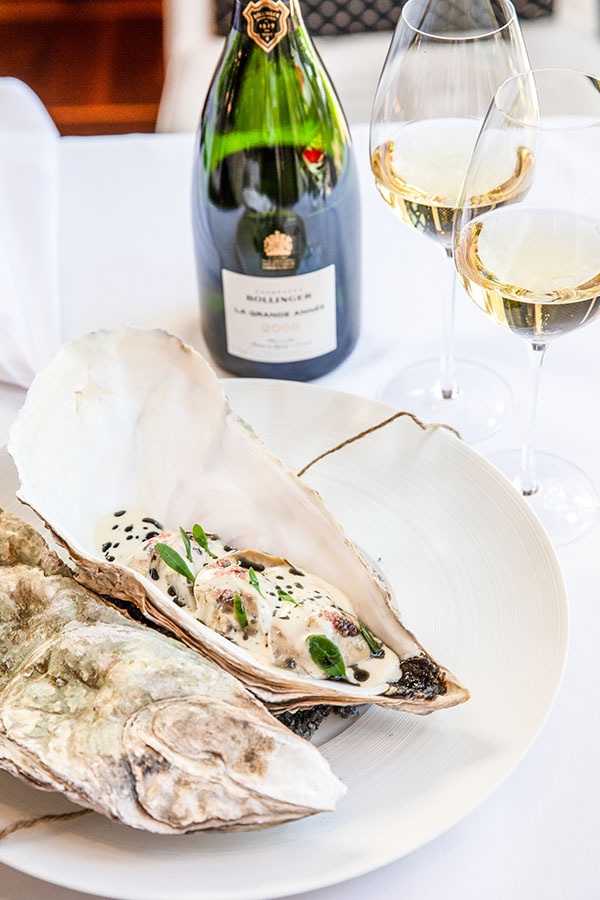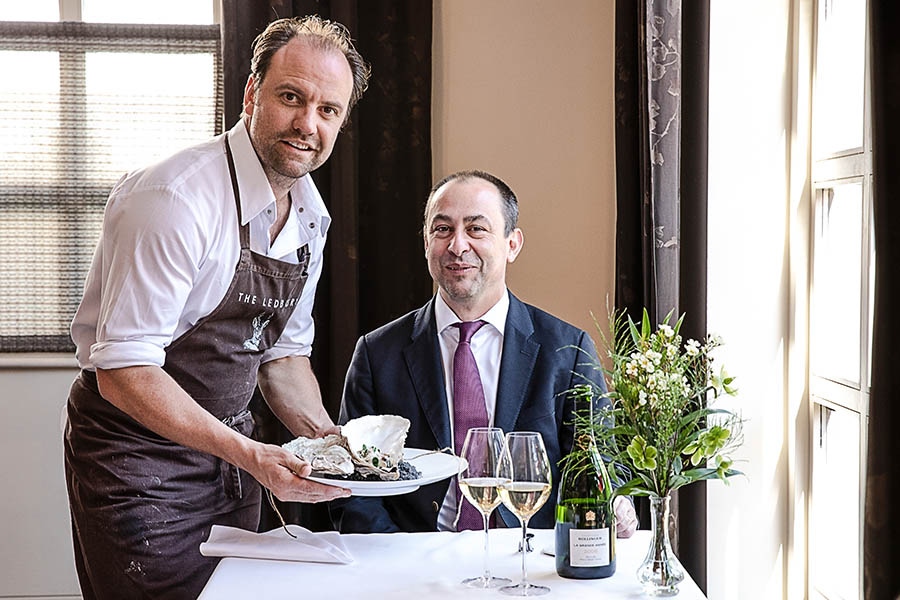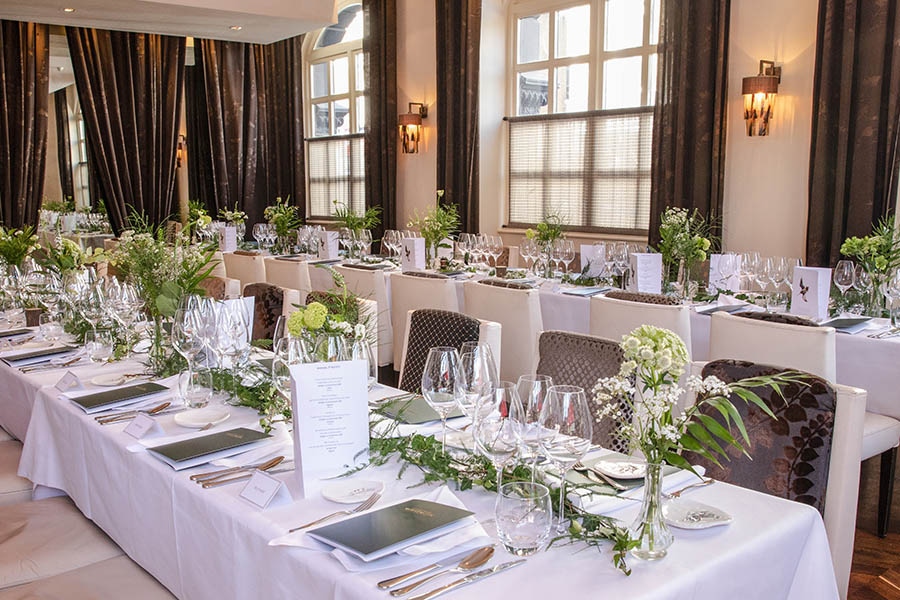 When it comes to enjoying La Grand Année 2008, its rich texture, creamy effervescence and delicate bitterness lends it wonderfully to partnering with a variety of refined dishes. In celebration of the launch, Descôtes met with a series of producers whose products form a perfect pairing with the vintage. The gourmet voyage, titled 'Le Grand Tour', commenced last week at London's two Michelin starred restaurant The Ledbury. Head Chef Brett Graham treated guests - ourselves included - to a wonderful pairing of the prestige cuvée with the spectacular Duchy Estate Helford Oyster, organically grown for 14 years and reaching up to 10 inches in length, followed by the deliciously meaty Hen of The Wood mushroom. The tour will continue throughout 2019 as Britain's finest chefs - including the likes of Ollie Dabbous, Gareth Ward and Atul Kochhar - bring their talents together to work on a series of dishes, each centred around a key ingredient that pairs impeccably with La Grande Année 2008. Champagne connoisseurs will be scrambling to get their hands on this exclusive release, so act quickly to ensure you don't miss out.