Bomber Skis: Celestial Alpine Ski Accoutrements
Bomber Skis collection of ski equipment has reimagined the possibilities for the recreational skier, with undeniable luxury, technical prowess and no shortage of artistic expression imbued in their creations.
The cachet of winter ski resorts such as Gstaad, St. Moritz, and Deer Valley, Utah, inhere in their own splendour, which is only heightened by the glitz and the glamour of its visitors. Nowadays, there's a new wave of jet-setter populating these resorts. They don't just come for a taste of the old-school hedonism that still lives on in a select few hotels, but for boutique shopping, art galleries and spa and wellness retreats. With wide-open opportunities to experience luxury, people perhaps forget about skiing in equipment that might just eclipse all of the other indulgences on offer. Bomber Skis have seized the opportunity to create a collection of recreational ski equipment that is reimagining the world of Alpine luxury. Provenance of craftsmanship is a virtue that we take very seriously here at The Rake. It is why we are very happy to welcome Bomber Skis into our e-commerce fold, whose ski accoutrements are all handcrafted in their own boutique factory in Cossato, Italy.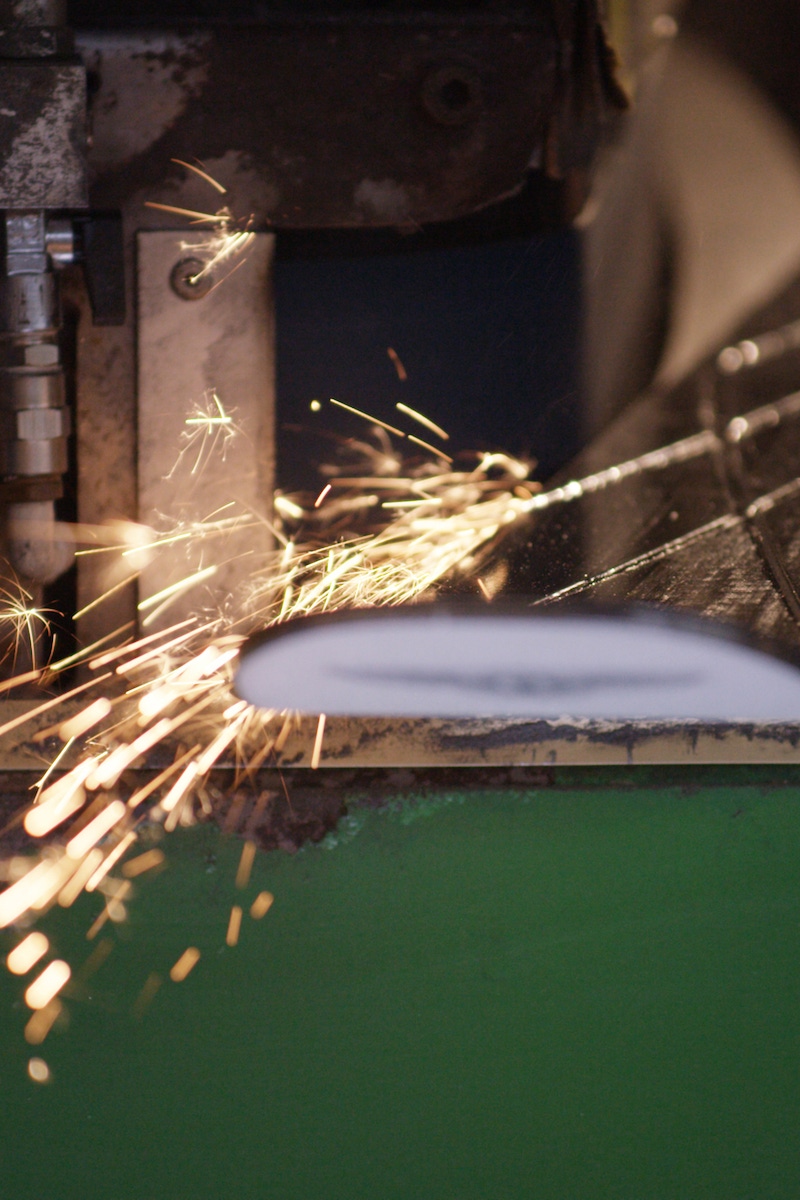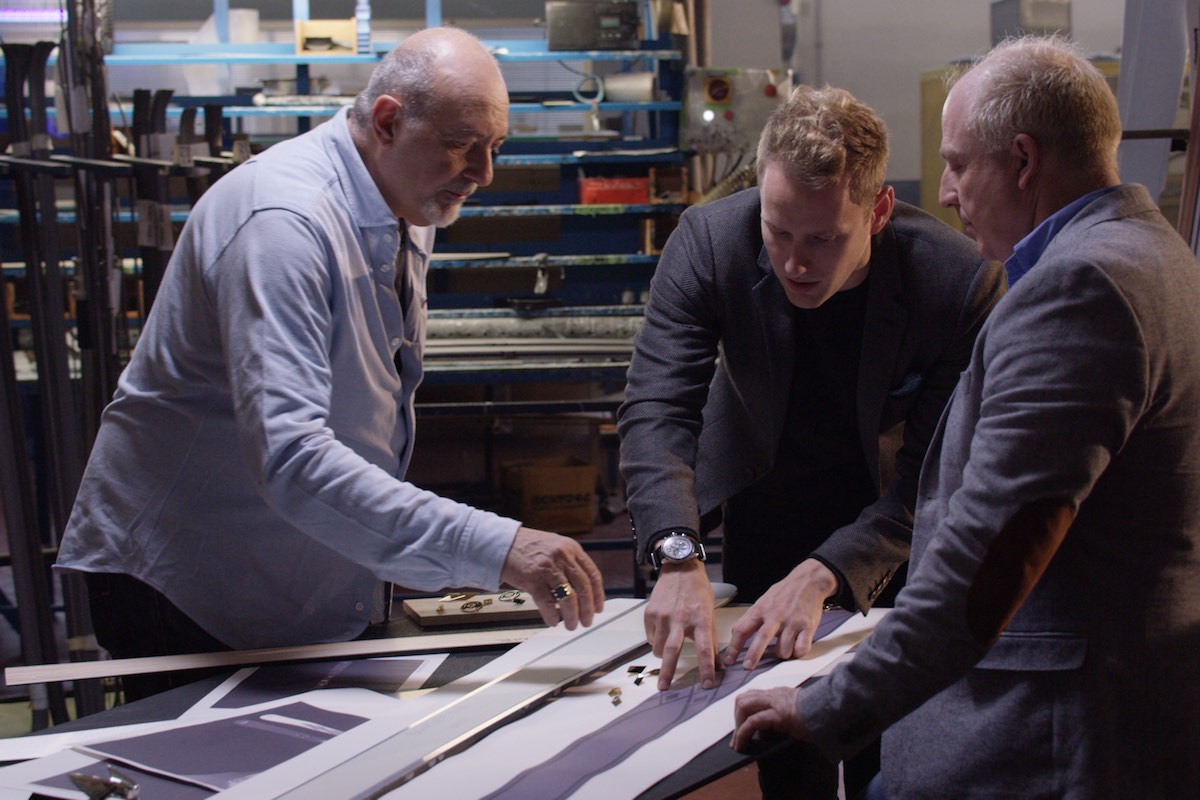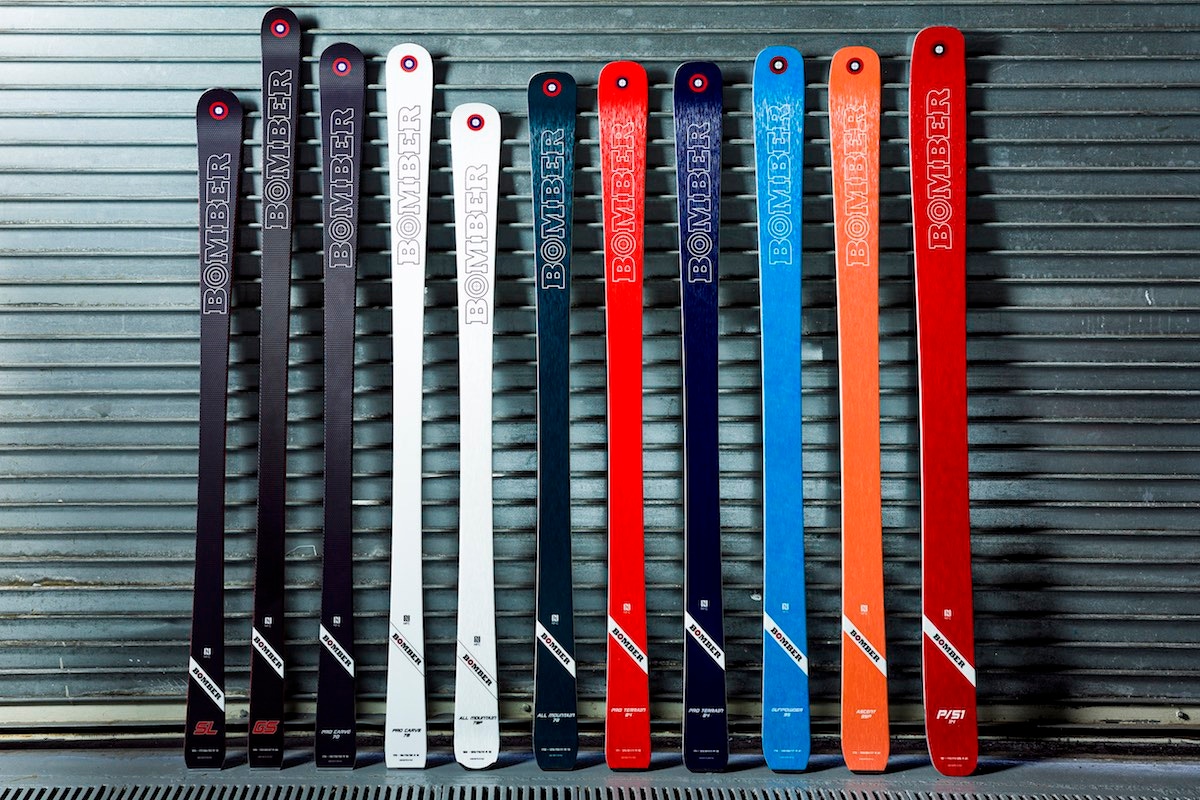 Bentley has transformed the face of motoring with exquisitely crafted cars. In view of this, it is no mean feat when Bentley wants to collaborate with a recently established brand in a different industry in honour of their centenary. Last year marked the luxury car brand's 100-year celebration. As part of this milestone they partnered with Bomber Skis to produce 100 Centenary Edition skis and 200 Black Diamond skis - all of which are meticulously handcrafted. The Rake takes great pleasure in stocking the collection, but these are no ordinary skis; The Centenary Edition skis are adorned with 24-karat gold plated diamond-shape inserts, adding a magical sparkle on the slopes. They're designed to match Bentley's handstitched, diamond-pattern seat backs and door panels as well as the gold detailing from their EXP 100 GT concept car. Instead of driving a Bentley, you now have the rare opportunity to steer yourself on the slopes in skis that mirror the stylistic and artisanal excellence of the great car manufacturer. Alternatively, if slaloming down the slopes with gold on your feet feels a little exorbitant you can opt for the black Bentley diamond edition ski which is finished in glass black for a dynamic and powerful aesthetic.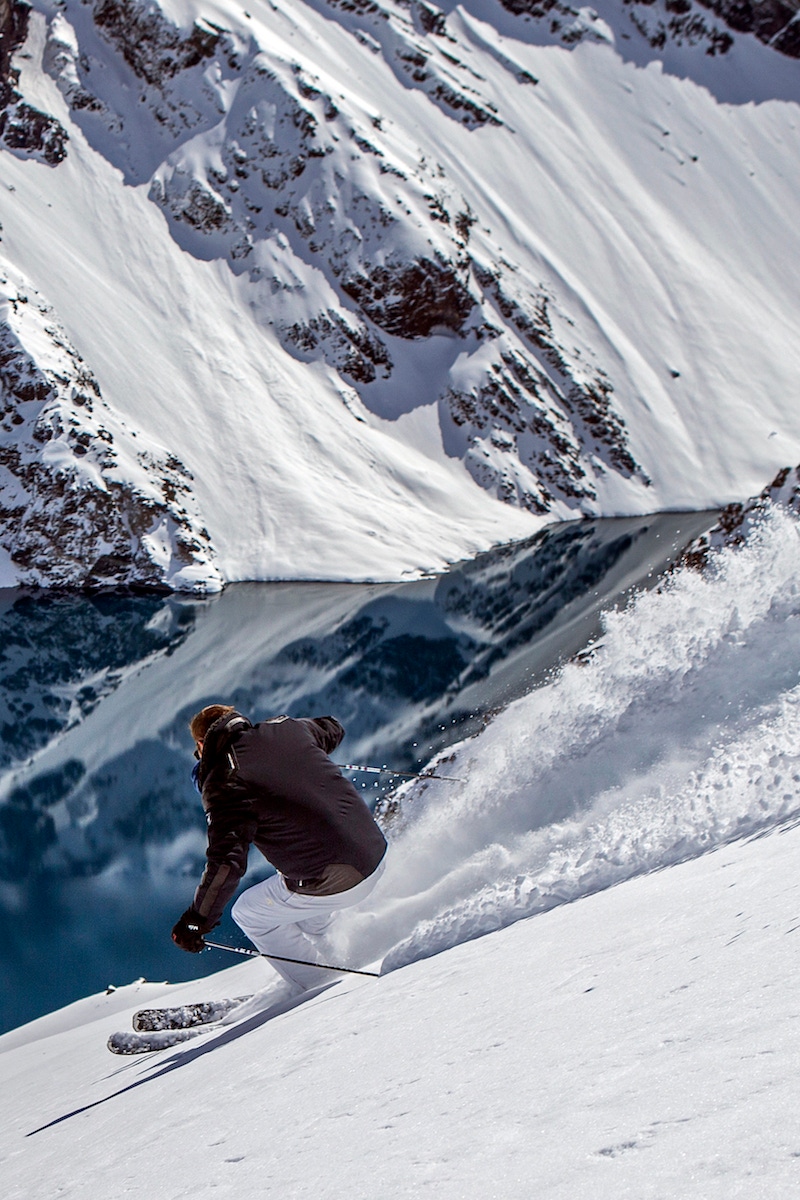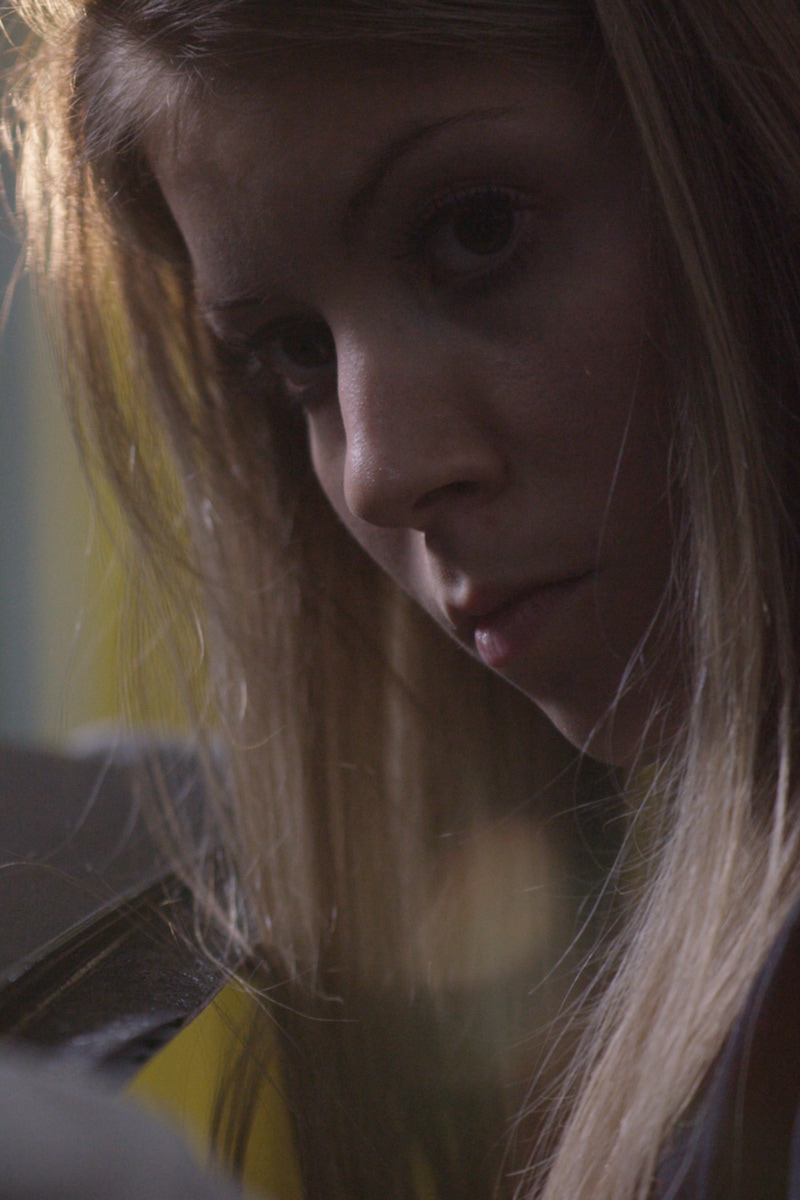 Asides from the Bentley collaboration, their ski range stretches much further to include other dynamic designs. For many, skiing is a much purer experience, where off piste diversions is what gives them the ultimate thrill-seeking experience. It helps to be using skis that can cope with the elements faced when steering into the unknown. In a midnight blue, their Pro Terrain design is slightly wider with nice float, enabling more control off piste. Engineered for higher speeds and quick turn initiation it is perfect for even the most hostile conditions. Without being bespoke, each one of the brand's skis is not the same. From their boutique factory outside, Cossato, Italy every ski is individually handcrafted by the finest Alpine artisans in the world. Passionate craftsmen and women control every step of the production. The materials used are what sets them apart, with skis being crafted with an all wood core, pre-bonded ABS sidewall as well as traditional camber, and finished with carbon steel. In either black or white, their Pro Carve 70 Carbon skis are fine examples between the blend of art and science. Working with the Jean-Michel Basquiat Foundation and Keith Haring Foundation, the brand have also created a collection of All Mountain "Artist Series" Skis, symbolizing their commitment to the arts.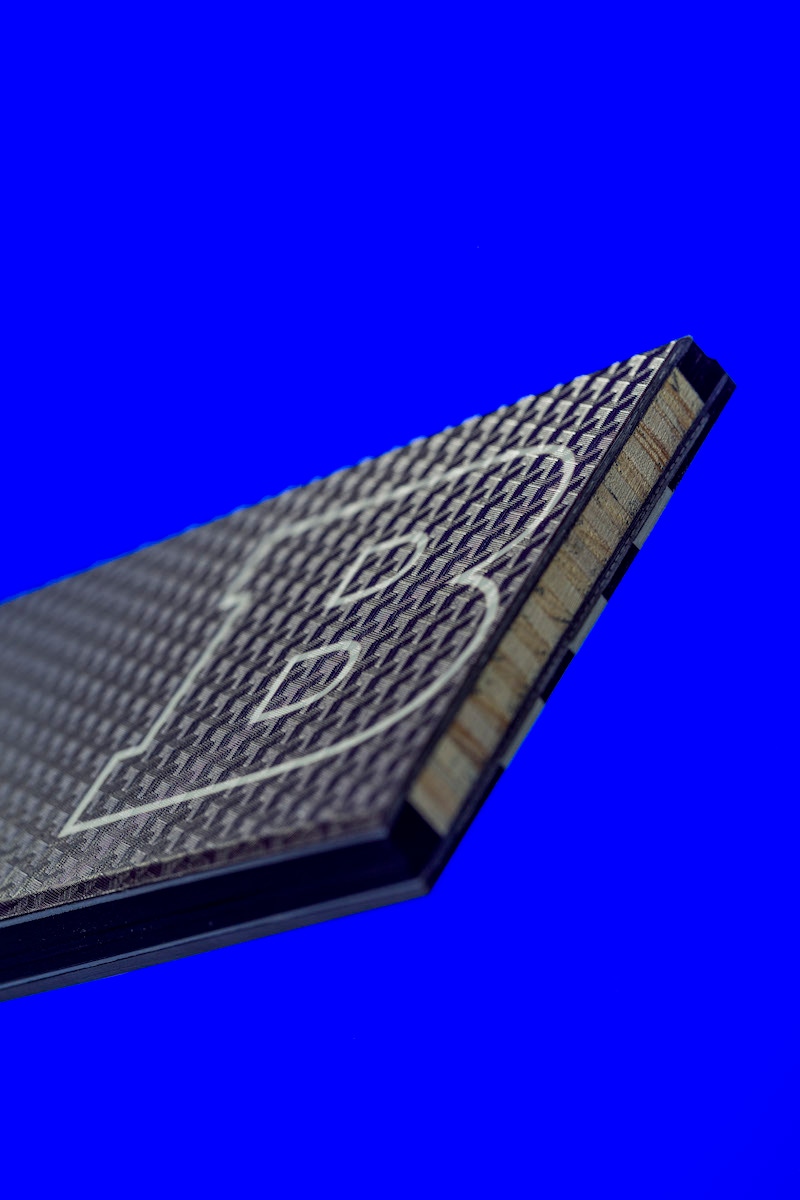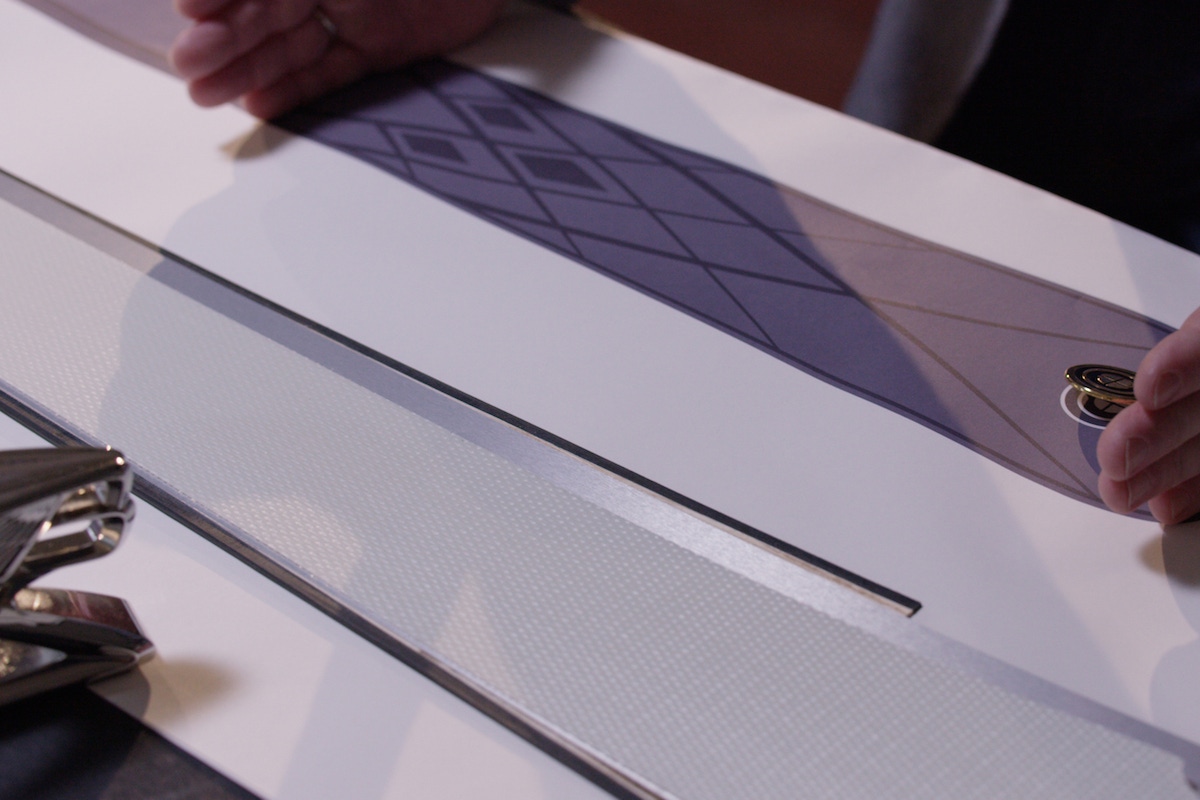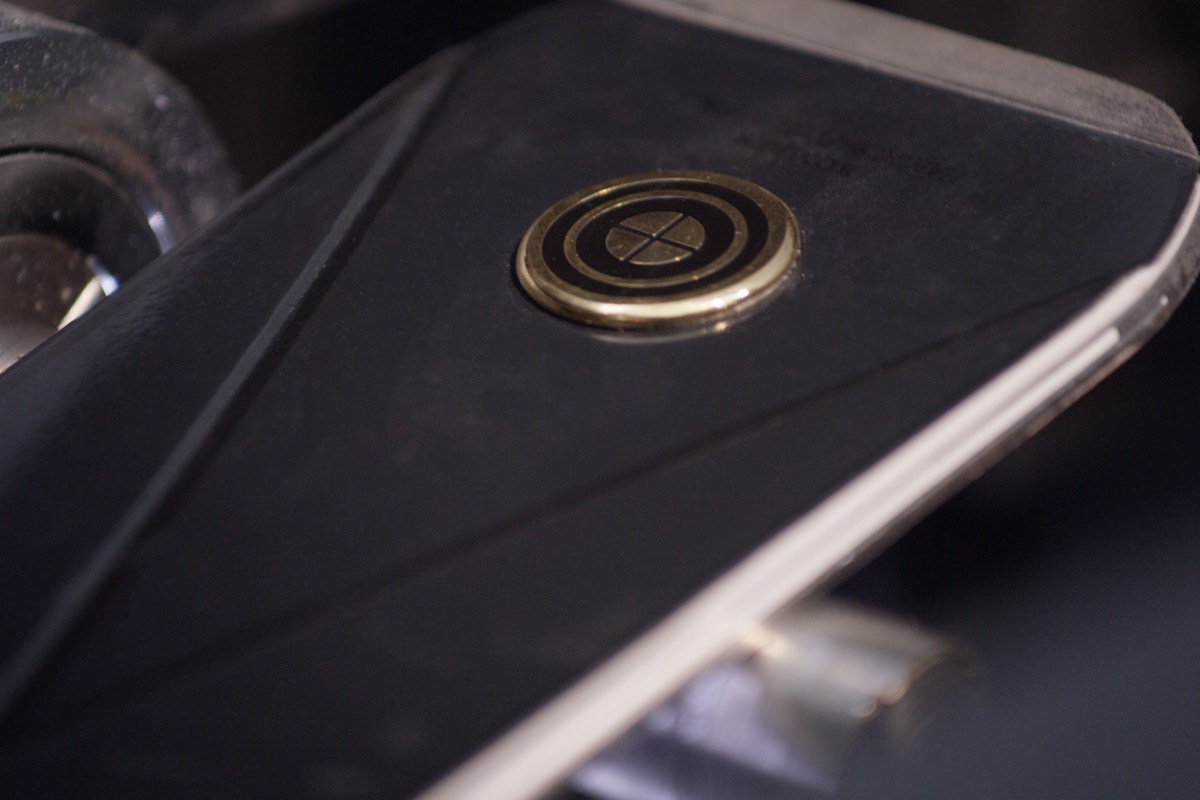 On their roster of artistic accoutrements is a "24K Gold Leaf" carbon Kevlar Kiss Kiss Helmet, created by the artist Dee Ali. It is an utterly unique helmet adding a touch of je ne sais quoi to your ski outfit. Perhaps more importantly it blends flamboyance with technical prowess that is designed to protect you. High-strength composite fibers including carbon and Kevlar®, have been used to enhance shock absorption. Additionally, there are two other helmets comprising the same technical qualities but designed for a more understated appearance. Doubling up as a ski jacket and an evening jacket, their navy Alpine ski top layer is the perfect jacket for winter travel. Finally, there is a selection of bindings to choose from that are compatible with every kind of ski boot. "A big part of Bomber experiences is access to the inaccessible", says Robert Siegel, Principal of Bomber. Bomber's foray into this level of ski equipment for the recreational skier is certainly going to open up Alpine possibilities that people thought were not possible. With a pinch of optimism, we hope it will not be long until many of us can put our new skis to the test.