Back to the Futures in Bordeaux
Christie's International Director of Wine, Tim Triptree MW, reveals his enviable trip into the future (Bordeaux future that is).
I will be heading to Bordeaux in early April for the annual Bordeaux "en primeur" tastings. For those readers who aren't familiar with this term, this is the time when the fine wine trade gets an opportunity to taste barrel samples of the most recently harvested vintage from all the top Bordeaux Châteaux. It sounds more glamorous and fun than the reality as the wines can be very tough and tannic as they are not ready for drinking yet! This year we will be tasting the 2018 vintage. The aim of this marathon tasting is for wine merchants/buyers to ascertain which are the Bordeaux wines that excelled and will be rated highly and thus will be bought in the anticipation of reselling to their private clients. Merchants will use this as a useful marketing tool to promote the wines that score highly and the tasting notes will guide collectors in their purchasing. This is also termed "Bordeaux futures" as the wines are going to be "pre-sold" in May-June following the tastings when the Bordeaux Châteaux release their pricing. However, the wines are still maturing in oak barrels and will not be bottled and delivered to collectors for another 18-24 months or so, hence it is a contract to buy now for delivery in the future.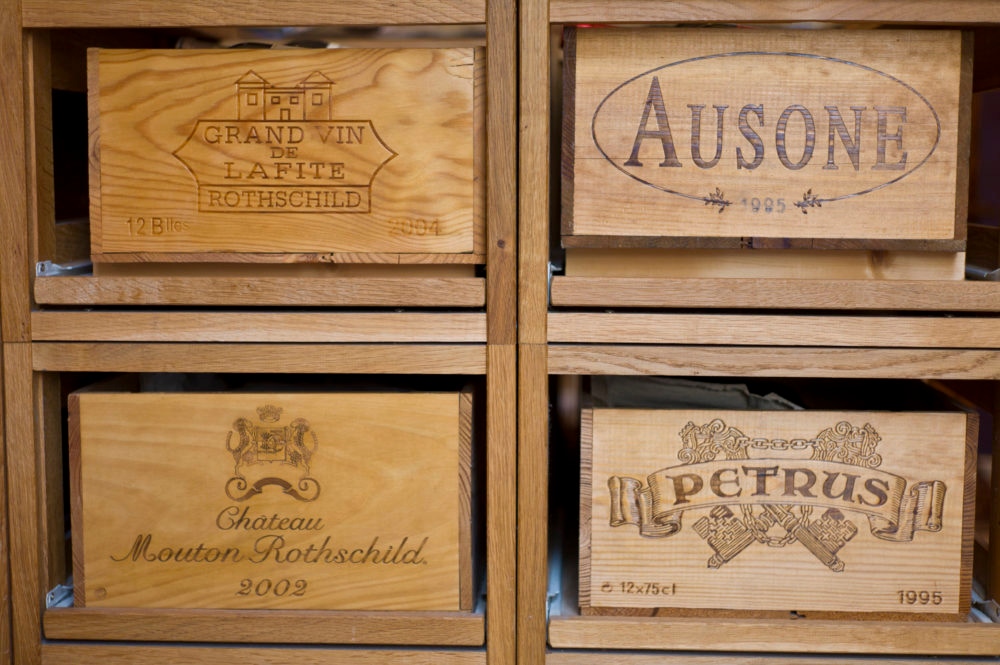 What of the wines? To summarize 2018 climatically: a wet winter and spring, which replenished water levels, was followed by a hot and dry summer (only beaten by the scorching 2003). The dry weather continued until the harvest was completed and therefore grapes should, in theory, be ripe and produce well-balanced wines. However, the dry conditions may mean that some were harvested overly ripe, or that tannin levels are high from thicker grape skins and less juice, so this is where the skills of the vigneron and winemaker come into play. Therefore, I will be tasting the young wines and ascertaining the quality, if they are harmonious and well balanced and have structure and potential to age gracefully over the long term. I will be spending one day on the Right Bank (which includes Pomerol and St Emilion - most famous for their age-worthy red wines with a high proportion of Merlot and Cabernet Franc). I will be tasting at many of the top estates including Le Pin, l'Eglise Clinet, Petrus, L'Evangile, Angélus, Lafleur, Vieux Château Certan, Cheval Blanc Ausone, Pavie and La Conseillante (who are generously providing us with lunch that day). The next day will be a very early start leaving central Bordeaux at 6.45am in order to drive up to the north of the Left Bank for our first appointment at Calon Ségur in St-Estpehe. The Left Bank are famous for their Cabernet Sauvignon dominated wines. Other estates on the itinerary include Montrose, Lafite Rothschild, Cos d'Estournel, Mouton Rothschild, Latour, Pichon Baron, Pichon Lalande, Haut Batailley, Léoville Las Cases, Ducru Beaucaillou, Margaux, Palmer, Rauzan Ségla, d'Issan and Pontet Canet (who are providing lunch which is always a highlight of the week due to the incredible selection of cheeses provided, as well of course Pontet Canet wines). The third day involves a shorter drive towards the south of the city to Pessac Leognan and Graves which entails tasting at Haut-Brion (always a highlight as one gets to taste the range of both Haut-Brion and the sister property La Mission) and Pape Clément and Smith Haut Lafitte. Sweet wines from Sauternes and Barsac will also be tasted, including the normally magical d'Yquem. It will be interesting to assess which sub-regions were more successful than others due to small differences in the weather conditions.
The imposing Chateau d'Yquem.
Bordeaux is a great city to visit and will be buzzing with so many people from the wine trade in town, so planning ahead and booking restaurants is vital. One of my favourites is La Tupina, a Bordeaux institution serving traditional south-west French cuisine. There are also spectacular dinners including one organised by Académie du Vin de Bordeaux, which features wines from a vintage ending in 9. I am hoping for many 1949, 1959, 1989 & 2009 wines which were all spectacular years (and hopefully not too many from 1969 and 1979!).
The spread at Bordeaux institution, La Tupina.
If you want outstanding Bordeaux to drink right now then look no further than Christie's online wine sale in London in April,  which features vintages of Château Lafite Rothschild from 1999, 2000, 2002, 2003, 2008 & 2009. (To view all the lots, click
here
).