The Battle of Boxers Vs. Briefs
Breezy boxers or tighty-whities - which variety of undergarment do you favour? Josh Sims weighs in on an age-old debate.
It was modesty that saved the day. Thirty-five years ago this year Levi's launched a TV ad. Set in the 1950s, it featured a male model who goes into a launderette and, in order to wash the clothes he's wearing, strips down. The ad prompted a reported 800% increase in sales of Levi's 501s. But it also had an unexpected side effect: it revived the boxer short. That might not have happened. The ad agency behind the promo had originally wanted to put the model in a more nut-hugging, budgie-smuggling pair of pants (that's underwear for our American readers). But the Advertising Standards Authority said no. Those decisions spoke to the division between the two kinds of underwear that has long existed and which has been sustained over the years since. On the one hand, loose-fitting, rather traditional, classic but perhaps fuddy-duddy boxer shorts; on the other hand, body-conscious, athletic but perhaps rather adolescent y-fronts and similar styles. If men are separated by their allegiances to sports teams, political policies and tastes in music, so too by what they choose to wear to keep their privates from being on parade.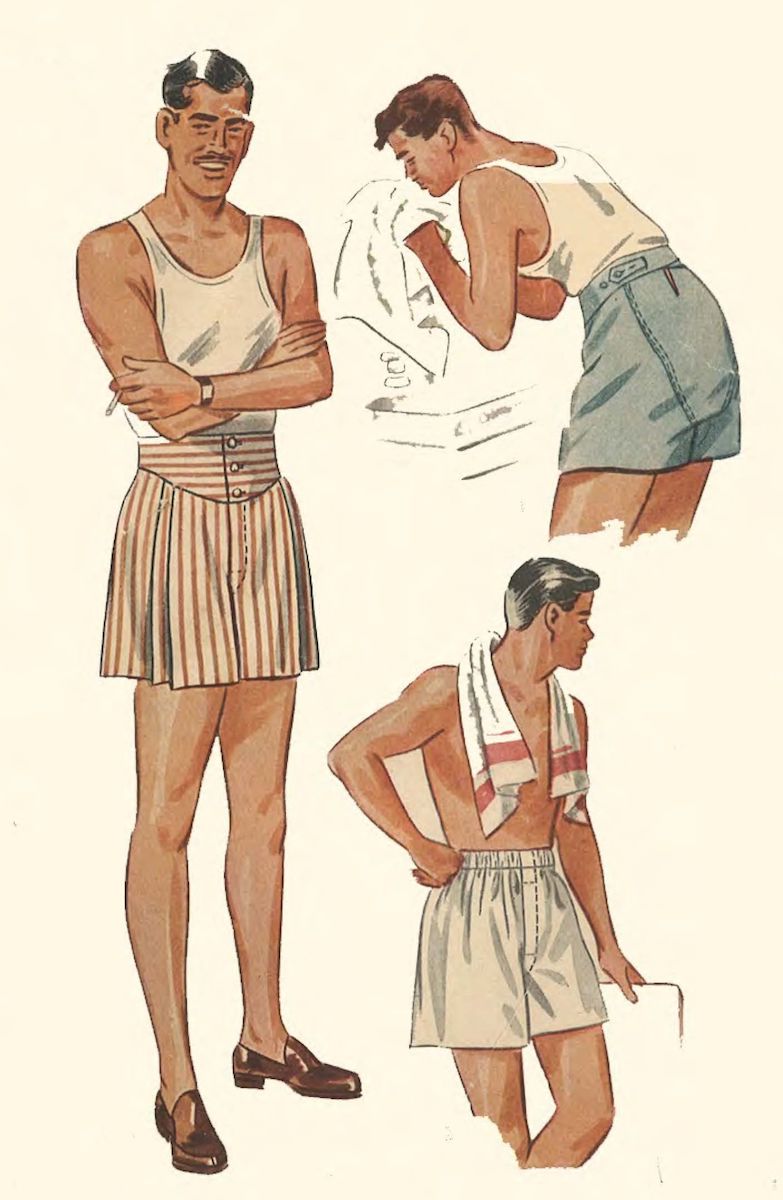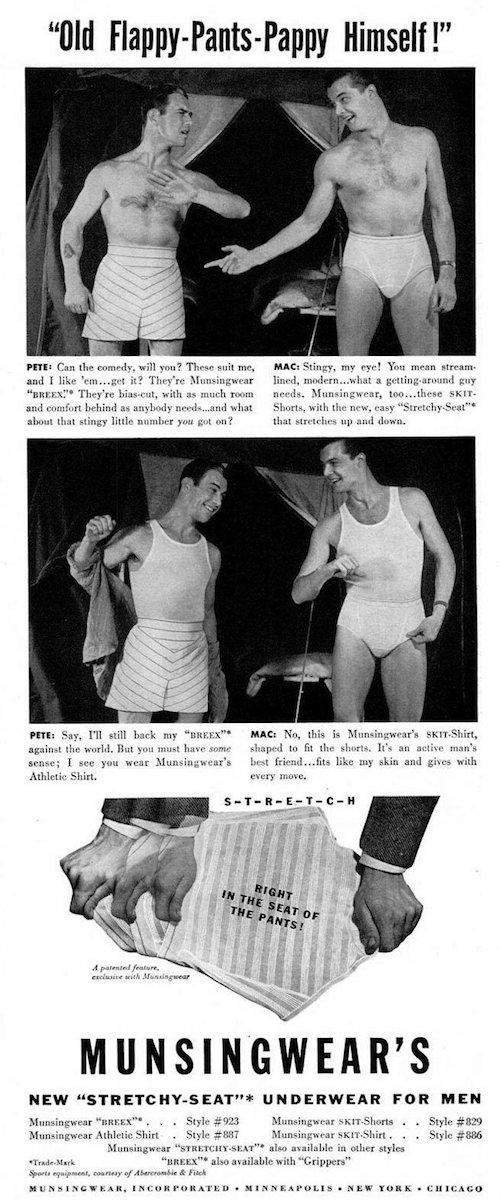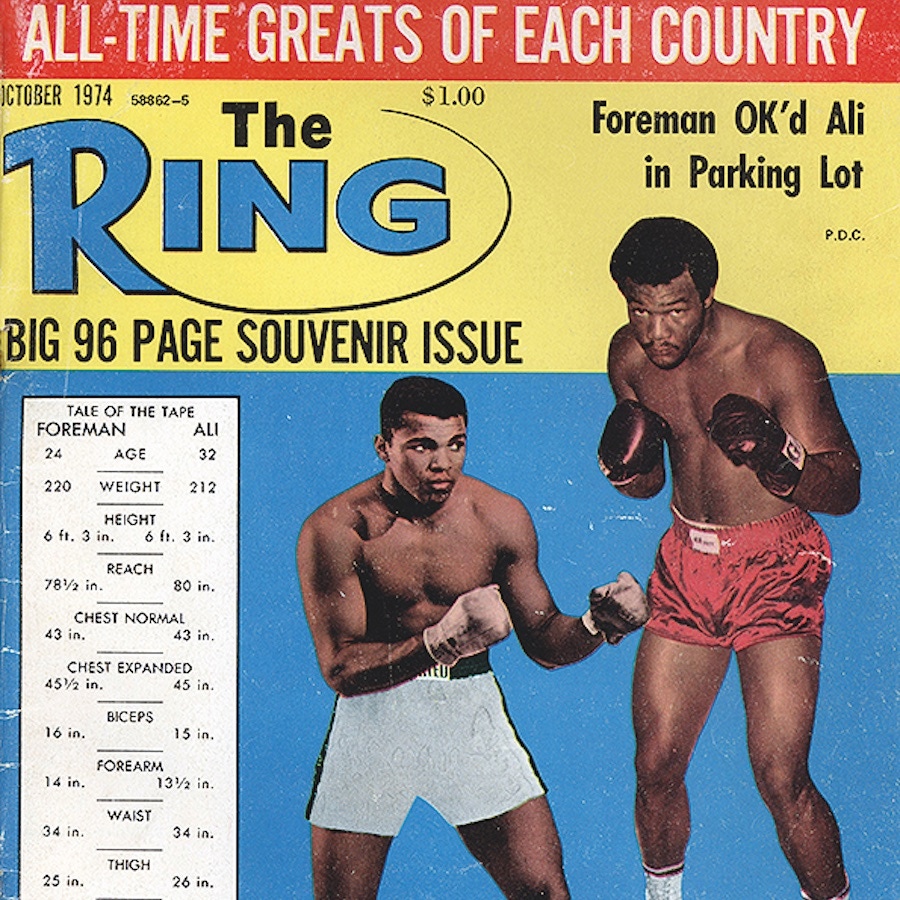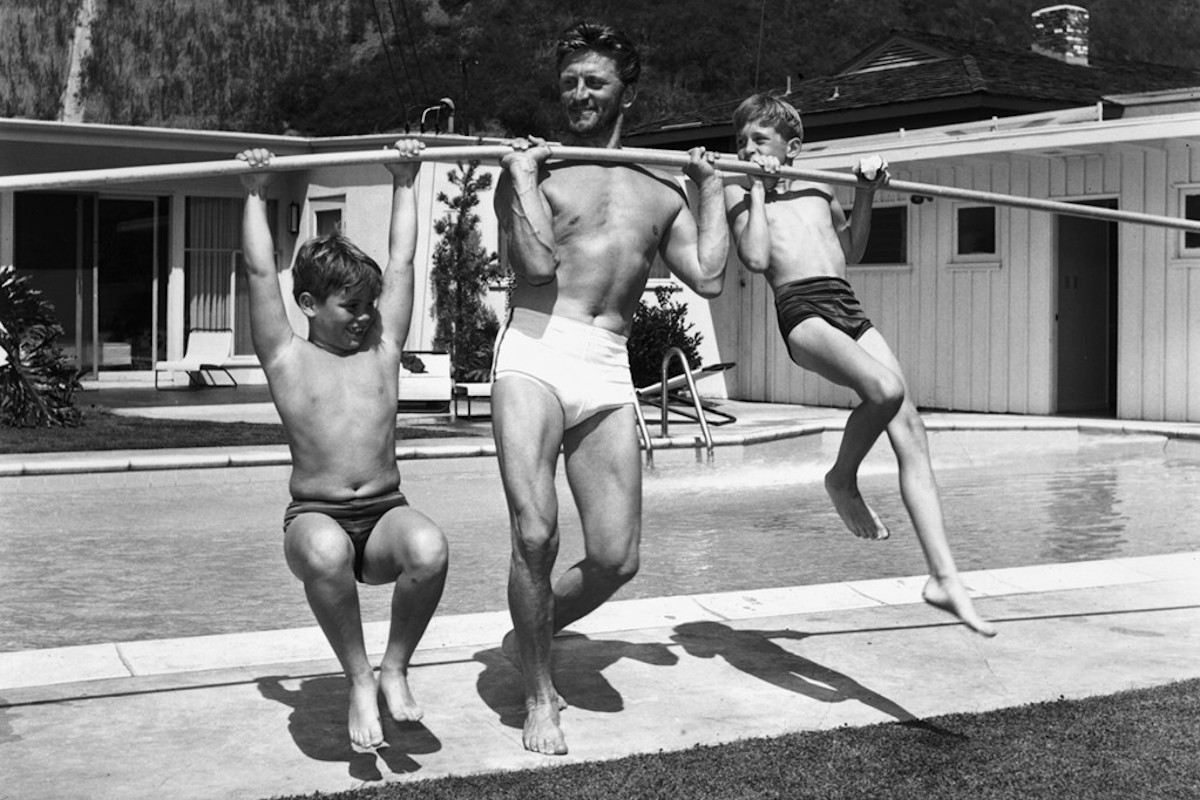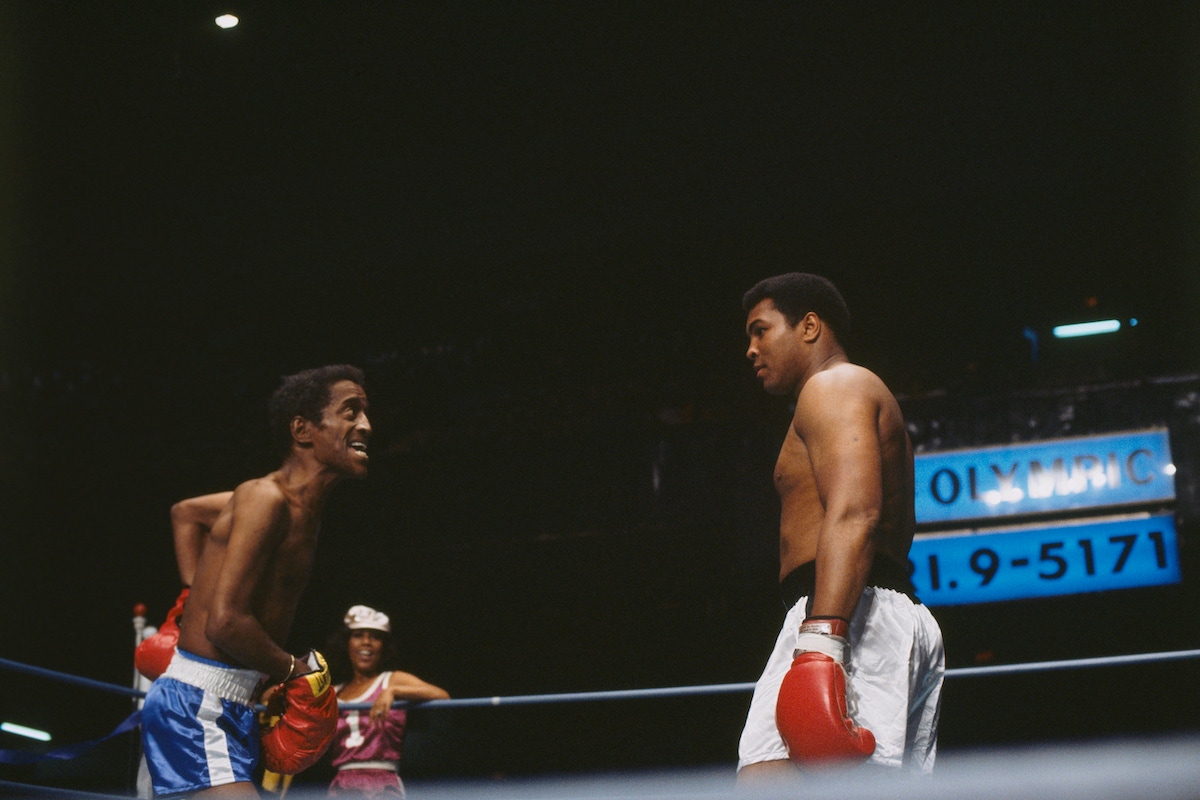 As the name implies, it's the boxer short that, historically, has had a touch of machismo about it. Back in 1925 one Jacob Golomb, founder of the Everlast sports company, created a lightweight, elastic-waisted style of shorts for boxers to fight in. The style caught on for everyday wear, not least because men's underwear up until that point was typically bulky, onesie-like and woolen. Indeed, men demonstrating that they had an active interest in their underwear sparked development. Some nine years later the brief style of underwear was launched by an underwear manufacturer called Cooper - previously inventors of the first male underwear with a front opening. They called their new model Jockey briefs. Its big selling point? Less the new Y-shaped opening, as the fact that it offered what it called "masculine support". You know what they mean. The Jockey name was chosen because it hinted obliquely at the jockstrap.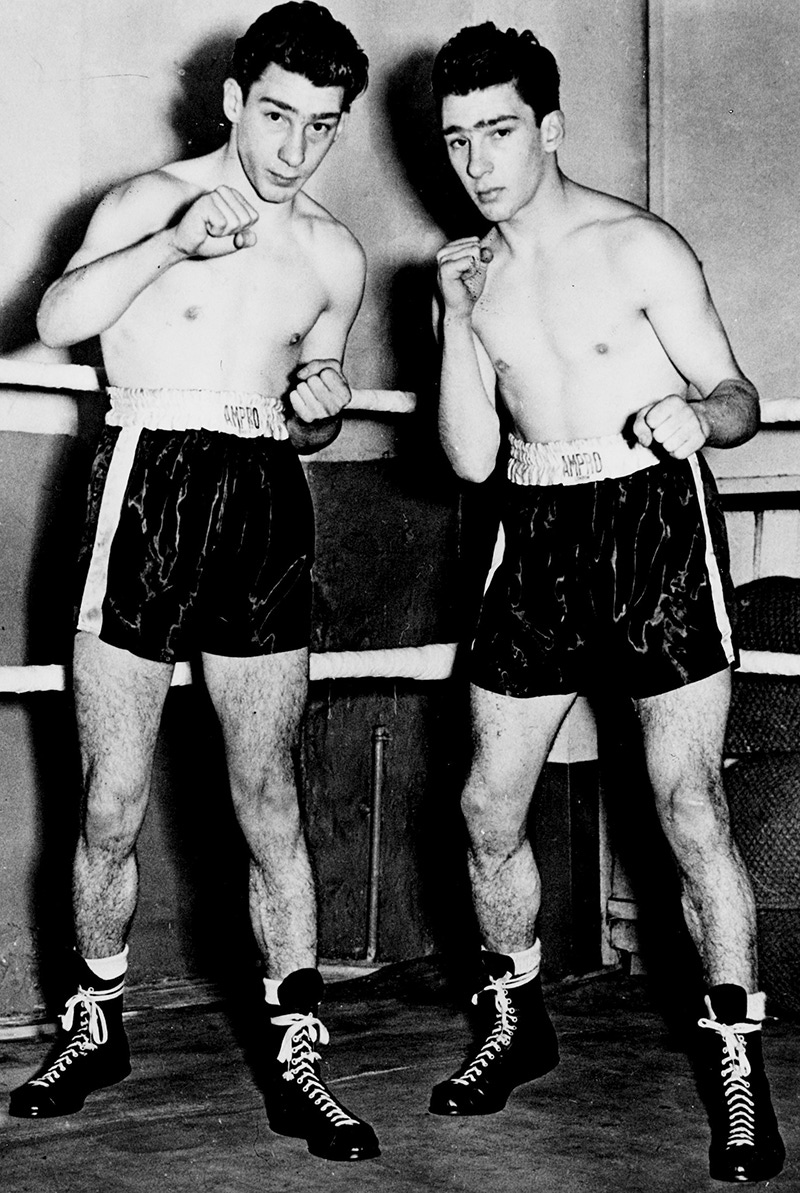 It was the high-waisted boxer short that would become the typical underwear choice through the 1940s - it was part of standard issue attire for the US Army - and 1950s, when male movie stars, if shot in their underwear, almost always wore this more discreet, more sartorial style. But it was the brief that quickly won a reputation for being progressive and dynamic; initially briefs were considered so radical - read offensive - by some onlookers that underwear models had to have their faces blacked out in the photos. An ad from the early 1940s, for then giant underwear company Munsingwear, acknowledged that the choice was fast becoming a point of argument among men: a man in briefs - "streamlined, modern, what a getting-around guy needs," he says - mocks his boxer short-wearing pal as "old flappy-pants-pappy". Old Flappy-Pants counters by arguing that his boxers are far more comfortable. "And what about that stingy little number you got on?" he asks of Mr. Skimpy-Wimpy, as he doesn't call him. This perhaps hinted at the yin-yang of men's underwear that was to last over the years. It wasn't a matter of gimmickry - it was the brief that first embraced novelty prints - "underwear that's funtawear", as one ad put it, with well-placed fig-leaves, suitably phallic rockets, getting-down-to-it rulers - though boxers were not far behind. Rather it was a question of whether to go boxer, because that was to properly cover up and let it all hang free beneath, or to go brief, to tidy it up into a neat though rather conspicuous package - the Lindford Lunch-box, or, following the duo's jaw-dropping, socks-down-their-pants 1989 'Top of the Pops' performance, one's Milli Vanilli. Andy Warhol, a dedicated wearer of briefs - he'd order his in bulk, 30 pairs at a time - knew where the line was. A friend recommended he wear a rival style that really, as it were, beefed up one's profile. He tried them once before complaining that they made him feel too self-aware, something akin to how women must feel in uplift bras he reckoned.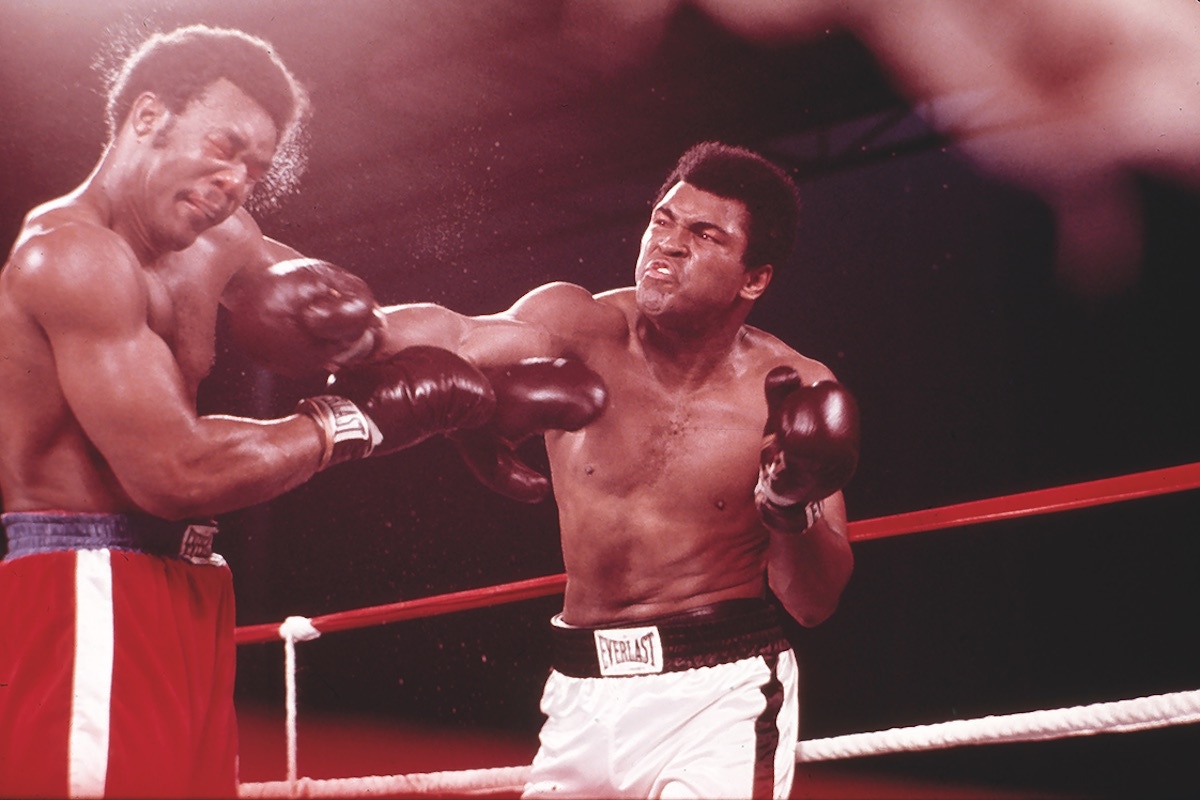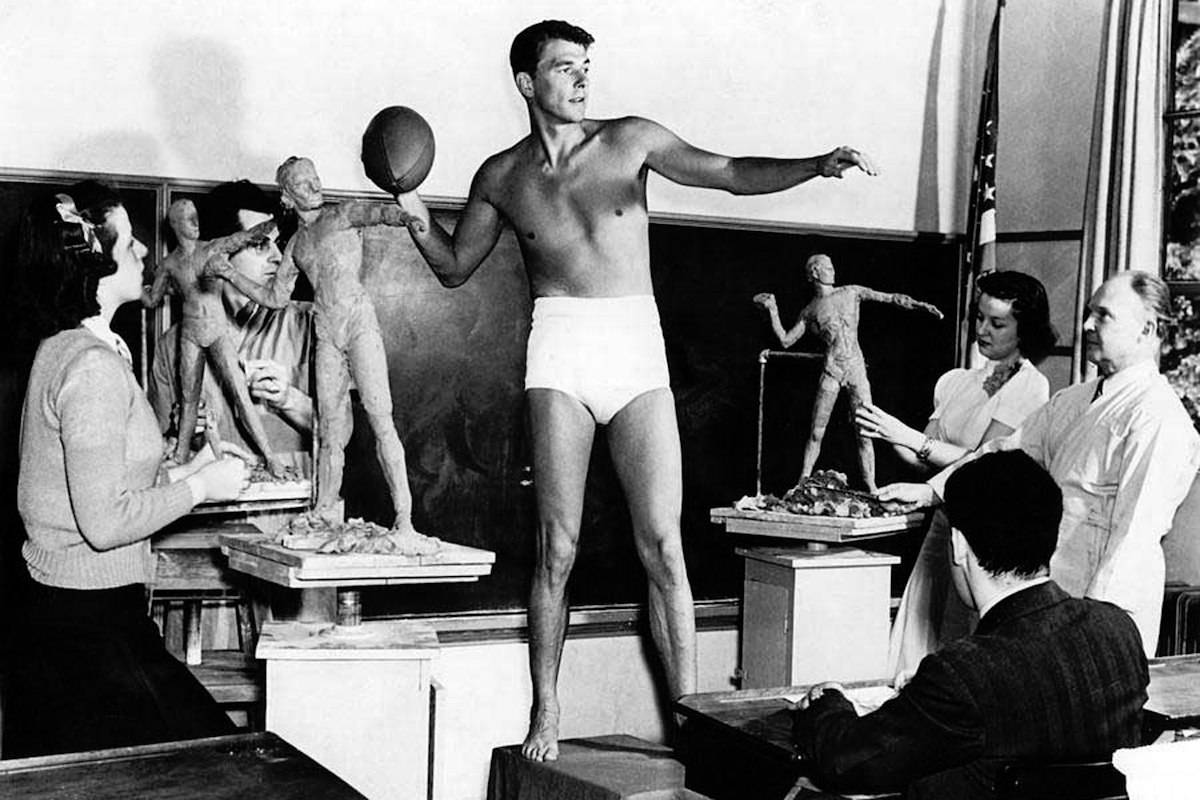 Even medical authorities weighed in, by turns arguing that boxers were better for your bits - letting the air circulate, letting the fruits hang as low as nature intended - and then that briefs were better for them - lending buttressing to those parts that needed them. Neither case is particularly convincing - providing your briefs aren't too tight, of the kind favoured by the narcissistic body-builders of the selfie generation. These will lower your fertility. Avoid synthetic fabrics too. That way lies sweaty gonads. But, all things considered - and, for so many reasons, sweaty gonads really are worth considering - is there a conclusion on what sort of underwear you should wear? Ultimately, then as now, it's an aesthetic choice, and probably at least in part driven by the dictates of fashion: briefs have the benefit of offering a cleaner line under closer fitting trousers, but - in this writer's opinion - look a damn sight worse without the covering of said trousers. Boxers have it on smartness. You can answer the door in boxers. Do that in briefs and you might expect a call from the Neighbourhood Watch committee. But then how much of your life do you spend with your underwear actually visible to anyone who's interested? Of course, that way lies all sorts of misdemeanours - snagged, piled, greying, over-branded and miscellaneous Mickey Mouse underwear are suddenly excusable. And they're really not. Perhaps all this is why the hybrid that is the fitted boxer brief - trim but tailored, cosseting without the clamminess - has become the underwear industry's de facto core offer. That may be because, in utterly unscientific studies, the ladeez are said to prefer them too. Strange, because in all the movies it's a pair of classic boxers they seem to borrow. But then there's no way they're putting on your tighty-whities after you've worn them.