Britain's 10 Most Rakish Actors
These actors are rakish both on and off screen, evidence that their characters' inherent cool is all down to the people who played them.
The Rake doffs its hat to ten of the greatest British thespians ever to grace stage and screen, listing their most rakish roles, wittiest utterances and key biographical trivia.
---
1. SIR MICHAEL CAINE
Most Rakish Films:
The Ipcress File
,
Alfie
,
Get Carter
,
Dirty Rotten Scoundrels
,
The Quiet American
Notable Trivia:
Both Caine and his close friend Roger Moore are said to have quit smoking cigarettes as the result of stern words from Tony Curtis. Curtis confronted the four-pack-a-day Caine at a 1971 Hollywood party. "That's, what, the fifth cigarette you've smoked in less than an hour? You're gonna die," Curtis scolded him, throwing Caine's fags in the fireplace. "He was right. You can't smoke like that and live," Caine said. "And I stopped."
Greatest Real-life Quote:
"I have never seen it (
Jaws 4
) but by all accounts it is terrible. However, I have seen the house that it built and it is terrific."
Best movie line:
"You're a big man, but you're in bad shape. With me, it's a full-time job. Now behave yourself." —
Get Carter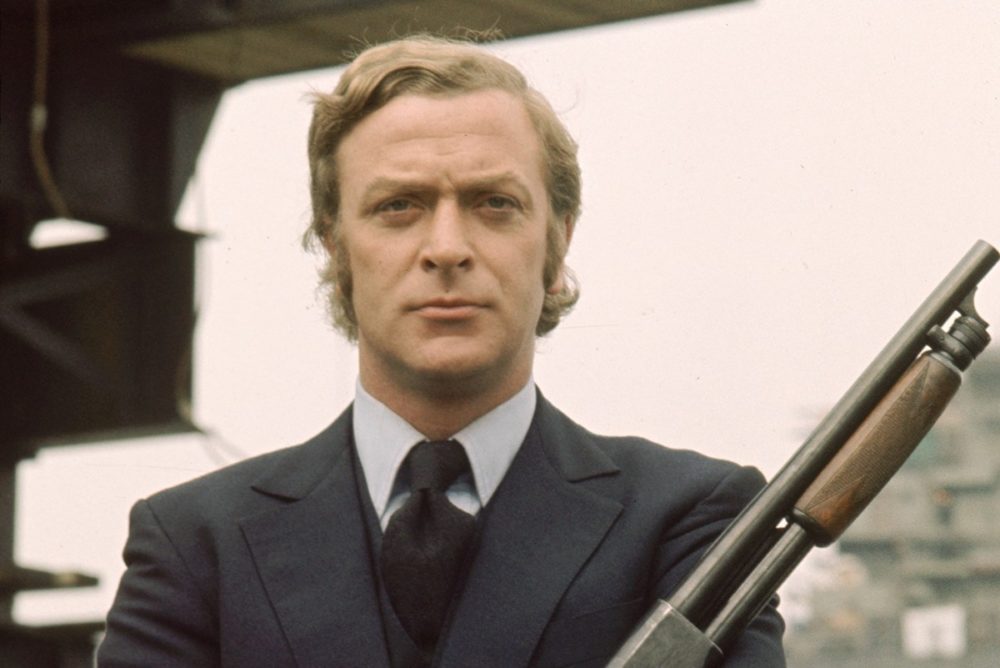 2. PETER SELLERS
Most Rakish Films: 
The Party
,
Lolita
,
Dr Strangelove
,
Being There
,
The Pink Panther
Notable Trivia:
Many of those who worked with Sellers thought him mentally ill and devoid of any character beyond the parts he played. He appeared to agree, remarking, "As far as I'm aware, I have no personality of my own whatsoever … When I look at myself I just see a person who strangely lacks what I consider to be the ingredients for a personality. If you ask me to play myself, I will not know what to do. I do not know who or what I am." A chronic drug addict and alcoholic, Sellers died of a heart attack in a suite at the Dorchester in 1980. He left the bulk of his multi-million pound estate to his fourth wife, and cruelly gave his children from his first marriage, Michael and Sarah, just £800 each.
Greatest Real-life Quote:
"Criticism should be done by critics, and a critic should have some training and some love of the medium he is discussing. But these days, gossip-columnist training seems to be enough qualification. I suppose an ability to stand on your feet through interminable cocktail parties and swig interminable gins in between devouring masses of fried prawns may just possibly help you to understand and appreciate what a director is getting at, but for the life of me I can't see how."
Best Movie Line:
"Mein Führer! I can walk!" —
Dr Strangelove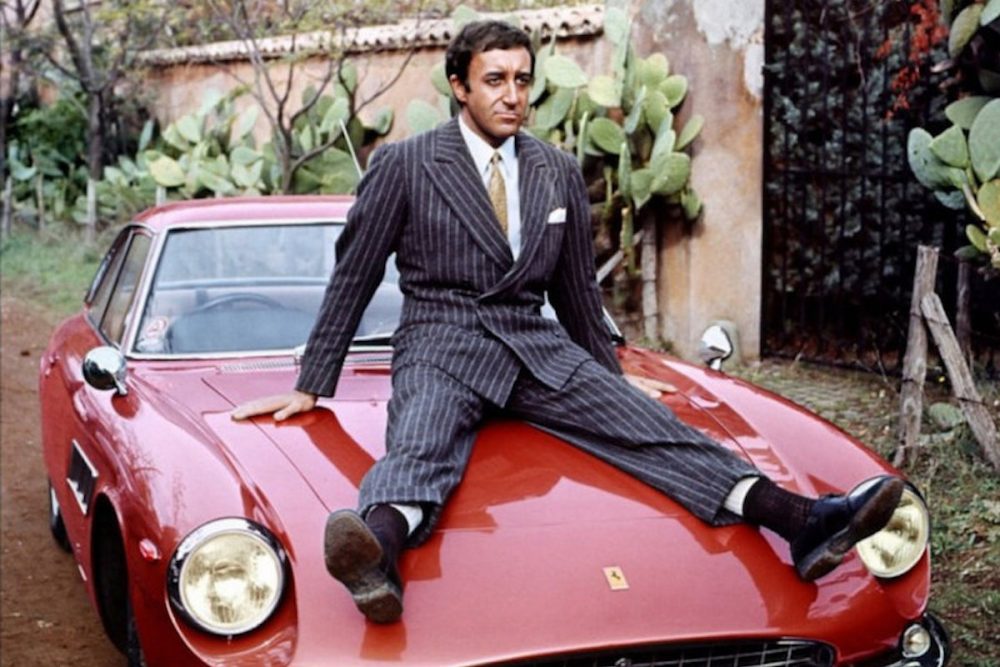 3. RICHARD BURTON
Most Rakish Films:
Who's Afraid of Virginia Woolf?
,
The Night of the Iguana
,
The Spy Who Came in From the Cold
,
Look Back In Anger
,
Where Eagles Dare
,
The Wild Geese
.
Notable Trivia:
In 1969, Burton bid against the Sultan of Brunei and Aristotle Onassis in the auction of 68-carat diamond. When Cartier won the auction, Burton bought the gem from the Parisian jeweller the following day for $1 million (then the highest price ever paid for a jewel), promptly presenting the gigantic rock to his wife, Elizabeth Taylor.
Greatest Real-life Quote:
I was up to — I'm told, because of course you don't remember if you drink that much — about two-and-a-half to three bottles of hard liquor a day. Fascinating idea, of course, drink on that scale. It's rather nice to have gone through it and to have survived."
Best Movie Line
: "It is men who endure toil and dare dangers that achieve glorious deeds. And it is a lovely thing to live with courage and to die leaving behind an everlasting renown." —
Alexander the Great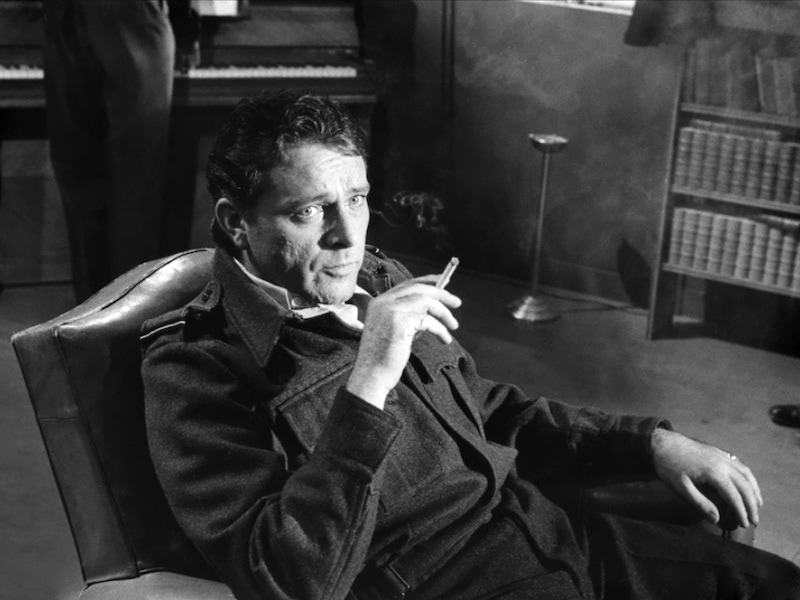 4. LAURENCE OLIVIER
Most Rakish Films
:
Rebecca
,
Hamlet
,
Spartacus
,
Marathon Man
,
Wuthering Heights
,
Sleuth
,
Henry V
Notable Trivia:
Nominated nine times for the Best Actor Academy Award, Olivier was the first person to be nominated for acting Oscars across five successive decades. He'd perfected an Italian accent for the role of Vito Corleone in
The Godfather
, but when he fell sick, was replaced at the last minute by his rival for the title of the 20th century's best actor, Marlon Brando.
Greatest Real-life Quote:
"Acting is a masochistic form of exhibitionism. It is not quite the occupation of an adult."
Best Movie Line:
"Women! I love the sex! And a man who loves money might as well be contented with one guinea, as I with one woman." —
Beggar's Opera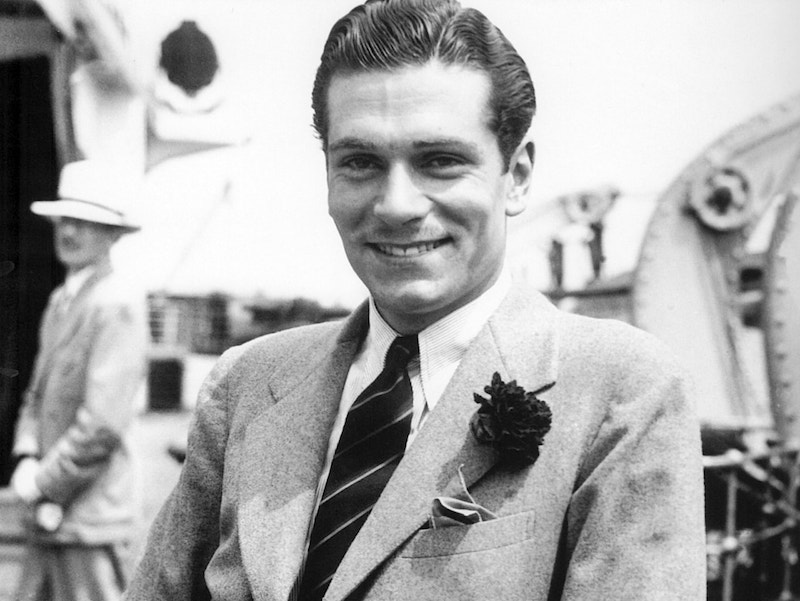 5. OLIVER REED
Most Rakish Films:
The Devils
,
Women In Love
,
The Three Musketeers
,
The Party's Over
,
Gladiator
Notable Trivia:
A frequent, life-long barroom brawler whose first job was as a bouncer, Reed died of a heart attack in a pub in Malta after a marathon session in which he consumed three bottles of Captain Morgan's rum, eight bottles of beer, myriad doubles of Famous Grouse scotch and Hennessy cognac, and besting five young Royal Navy sailors at arm-wrestling.
Greatest Real-life Quote:
"I have two ambitions in life: one is to drink every pub dry, the other is to sleep with every woman on earth."
Best Movie Line:
"Listen to me. Learn from me. I was not the best because I killed quickly. I was the best because the crowd loved me. Win the crowd and you will win your freedom." —
Gladiator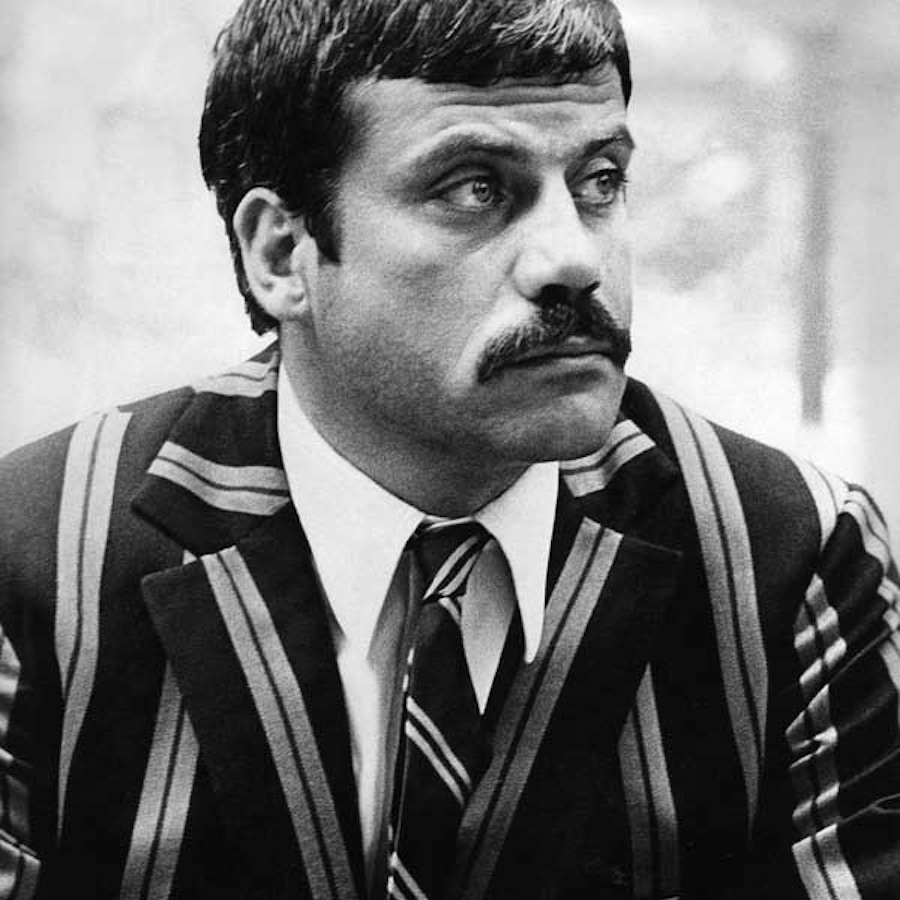 6. CARY GRANT
Most Rakish Films:
North by Northwest
,
To Catch A Thief
,
Charade
,
Suspicion
,
Notorious!
Notable Trivia:
Grant underwent more than 100 experimental psychotherapy sessions using LSD. In addition to fancying acid, he favoured Acqua di Parma cologne, and according to menswear commentator George Frazier, Grant found "the most comfortable (and functional) of all underwear to be women's nylon panties."
Greatest Real-life Quote:
"I pretended to be somebody I wanted to be until finally I became that person. Or he became me."
Best Movie Line:
"Now you listen to me, I'm an advertising man, not a red herring. I've got a job, a secretary, a mother, two ex-wives and several bartenders that depend upon me, and I don't intend to disappoint them all by getting myself 'slightly' killed." —
North by Northwest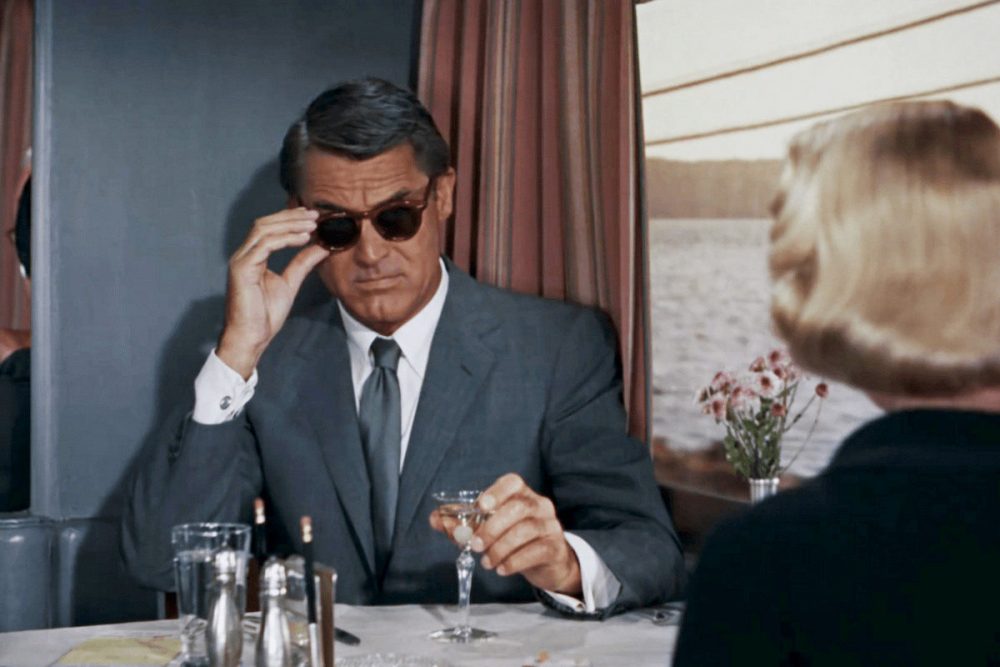 7. SIR ROGER MOORE
Most Rakish Films:
The Spy Who Loved Me
,
Live and Let Die
,
The Man With the Golden Gun
,
A View To A Kill
,
Moonraker
Notable Trivia:
Moore was the oldest actor to debut as James Bond, first playing 007 aged 45, and was the oldest Bond to appear on screen, delivering his final performance (in
A View To A Kill
) aged 57. Those who thought Moore too 'soft' and camp to play Bond were greatly mistaken. American hard-man actor Lee Marvin, who Moore beat up while the two were filming Shout at the Devil, said, "The guy is built like granite. Nobody will ever underestimate him again."
Greatest Real-life Quote:
"My acting range has always been something between the two extremes of 'raises left eyebrow' and 'raises right eyebrow'."
Best Movie Line:
"Miss Anders, I didn't recognise you with your clothes on." —
The Man With the Golden Gun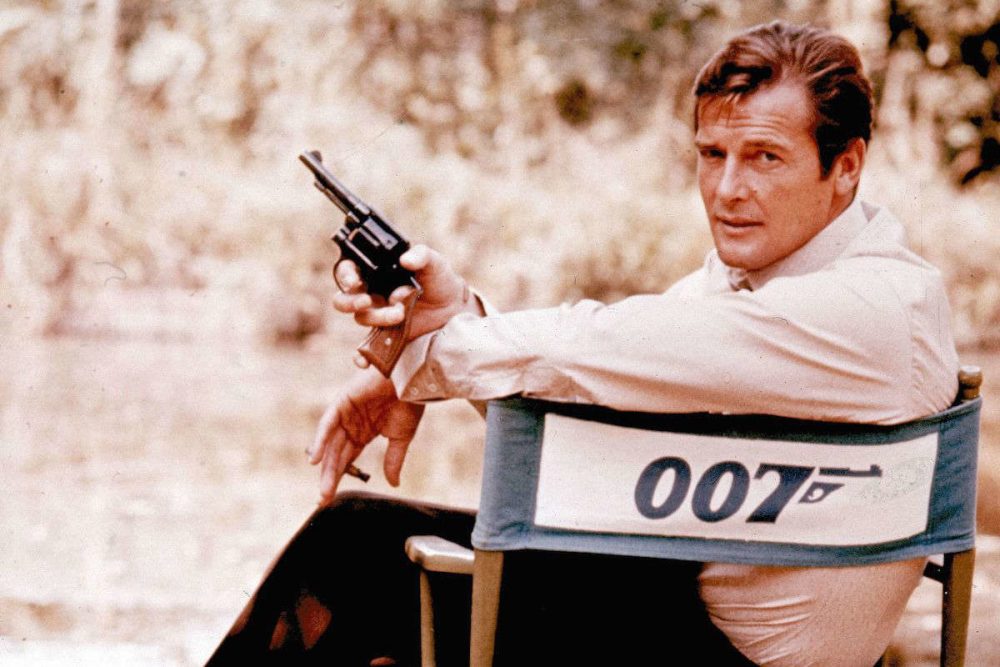 8. DAVID NIVEN
Most Rakish Films
:
Bonjour Tristesse
,
Casino Royale
,
Guns of Navarone
,
Raffles
,
Bedtime Story
Notable Trivia:
Ian Fleming had envisioned Niven as the ideal 007, but the producer of the Bond films, Albert 'Cubby' Broccoli, deemed him too old for the role. Niven would've been well qualified for the part, having spent much of World War II serving in an elite commando unit behind enemy lines. The Sandhurst-trained Niven, who rose to the rank of Lieutenant-Colonel, refused to speak of his wartime experiences. During the war, however, when asked how he was finding service on the front lines, he quipped, "Well on the whole, I would rather be tickling Ginger Rogers' tits."
Greatest Real-life Quote
: "Keep the circus going inside you, keep it going, don't take anything too seriously, it'll all work out in the end."
Best Movie Line:
"Don't cheat yourself of love the way I did. Listen to me! Don't stop to bargain for happiness, for in one wasted moment, a door may close, a ship may sail, a train may leave, a man may die. Go after him or make your mind you'll never see him again." —
Enchantment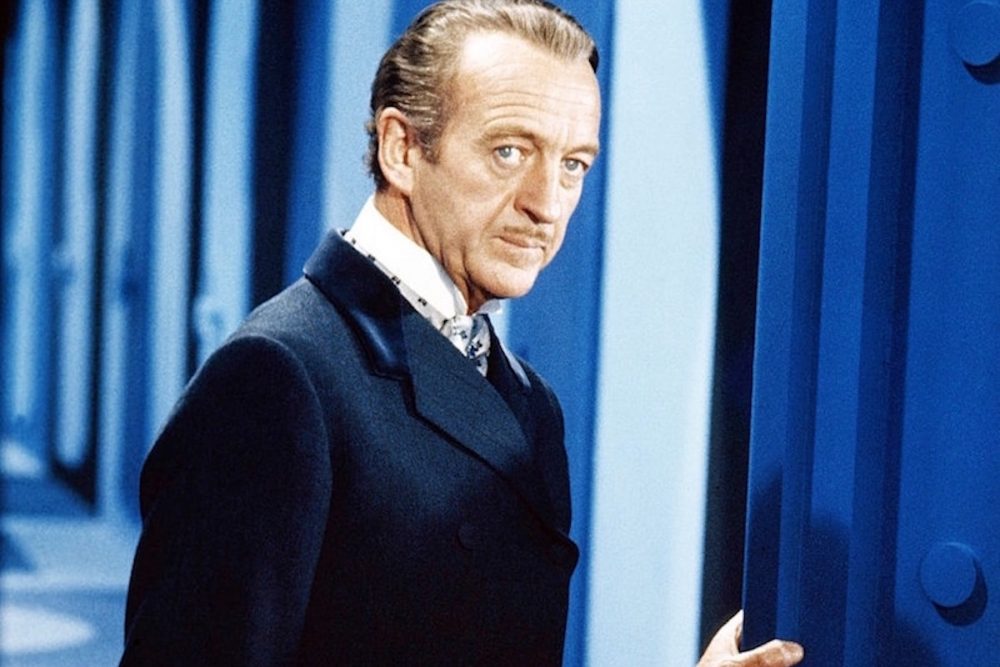 9. ALEC GUINNESS
Most Rakish Films:
The Ladykillers
,
The Bridge on the River Kwai
,
The Man in the White Suit
,
Our Man in Havana
Notable Trivia:
Though he intensely disliked his lucrative appearances as Obi Wan Kenobi in the first three
Star Wars
films, his co-stars said he was an utter gentleman and generous mentor on set. Alec Guinness's name was, appropriately enough, an anagram of 'Genuine Class', a factual tidbit highlighted in an episode of
The Simpsons
— a TV series Guiness expressed his devotion to in his final book of memoirs.
Greatest Real-life Quote
: "An actor is no more than an assortment of odds and ends which barely add up to a whole man. An actor is an interpreter of other men's words, often a soul which wishes to to reveal itself to the world but dare not, a craftsman, a bag of tricks, a vanity bag, a cool observer of mankind, a child, and at his best a kind of unfrocked priest who for an hour or two, can call on heaven and hell to mesmerise a group of innocents."
Best Movie Line:
"Young men make wars, and the virtues of war are the virtues of young men: courage and hope for the future. Then old men make the peace. And the vices of peace are the vices of old men: Mistrust and caution. It must be so." —
Lawrence of Arabia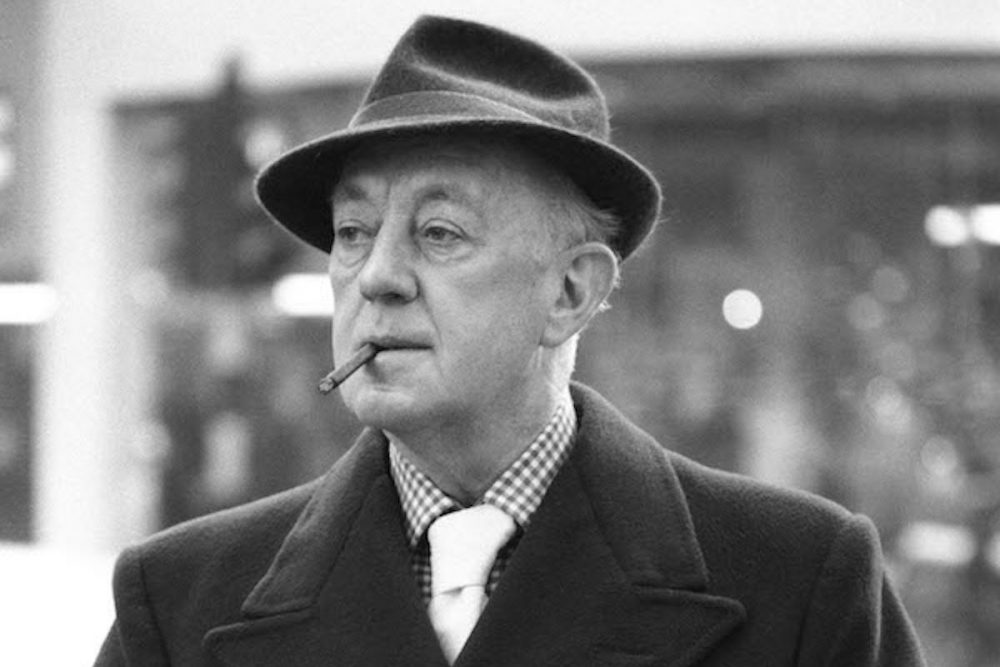 10. PETER O'TOOLE
Most Rakish Films
:
Lawrence of Arabia
,
The Last Emperor
,
The Ruling Class
,
The Lion in Winter
,
Becket
Notable Trivia:
O'Toole was so handsome in his youth that Noël Coward remarked, after watching
Lawrence of Arabia
, "If you had been any prettier, the film would have been called
Florence of Arabia
." After the movie's US premiere, O'Toole and co-star Omar Sharif went out drinking with controversial comedian Lenny Bruce — that night, the three were arrested when police raided Bruce's apartment, and caught the comic injecting heroin.
Greatest Real-life Quote:
"I woke up one morning to find I was famous. Bought a white Rolls-Royce and drove down Sunset Boulevard wearing dark specs and a white suit, waving like the Queen Mum. Nobody took any fucking notice, but I thoroughly enjoyed myself."
Best Movie Line:
"There may be honour among thieves, but there's none in politicians." —
Lawrence of Arabia