Brunello Cucinelli: the Prophet of Solomeo
Brunello Cucinelli is the luxury industry's spiritual leader. He values the bottom line, but not at the expense of human dignity. He understands the need to replenish nature, not plunder it. In other words, he practises ethical capitalism with an inspiring rigour. Is it any wonder Pope Francis has asked him for an audience?
Of the various men I've met since I founded The Rake 11 years ago, the two I've found most inspiring are Ralph Lauren and Brunello Cucinelli. Lauren, because he is my spiritual father: he and his eponymous brand formed my tastes at an early age. What was amazing upon getting to know him was the discovery that he was far more than a design genius — I prefer America's poet laureate of style and, ultimately, one of the best human beings I know. As for Brunello, each conversation we have had over the past decade has deepened my respect and admiration for him. Here is a man who, from the very beginning, has professed a belief in what I feel is the most important philosophy in the luxury world: ethical capitalism. It was Cucinelli who told potential investors in his company before his IPO was launched (and he became a billionaire) not to invest in his company if they were interested only in quick profit. He wasn't going to move production to eastern Europe, as other Italian brands had. Quite the opposite, in fact: he was going to do everything he could to connect the next generation with the artisanal skillset of their country. For him it was important to create a successful empire but also to give dignity to the people who worked for him. It is for this reason he intentionally pays his workers 20 per cent above the market rate. It is for this reason he gives every employee the possibility to purchase his garments at a price that reflects only the cost of the raw materials. He wants them to be proud of what they make. And it is for this reason he feeds them the best communal lunch in the fashion industry, all from locally sourced produce. Brunello is one of those people whose motivation is to do good, to positively benefit everyone around them and humanity in general, and I think you can sense that in the clothing he makes. His clothes are about softness, liberation, comfort, individuality and timelessness. In the same way you can feel Lauren's extraordinary sense of optimism each time you wear a Ralph Lauren garment, I believe you can feel Brunello Cucinelli's sense of ethics and his desire to positively impact the world each time you put on one of his sweaters or gilets or one-and-a-half-breasted, deconstructed jackets. And because he has been such a pioneer in making ethics the highest priority in a business, it would be impossible to create the Ethics issue of The Rake without visiting his home in Solomeo. Over a wonderful conversation, which ended with cigars on the terrace of his daughter Camilla's house, I had the opportunity again to learn from this magnificent man about the values that have shaped both his luxury empire and his vision for living.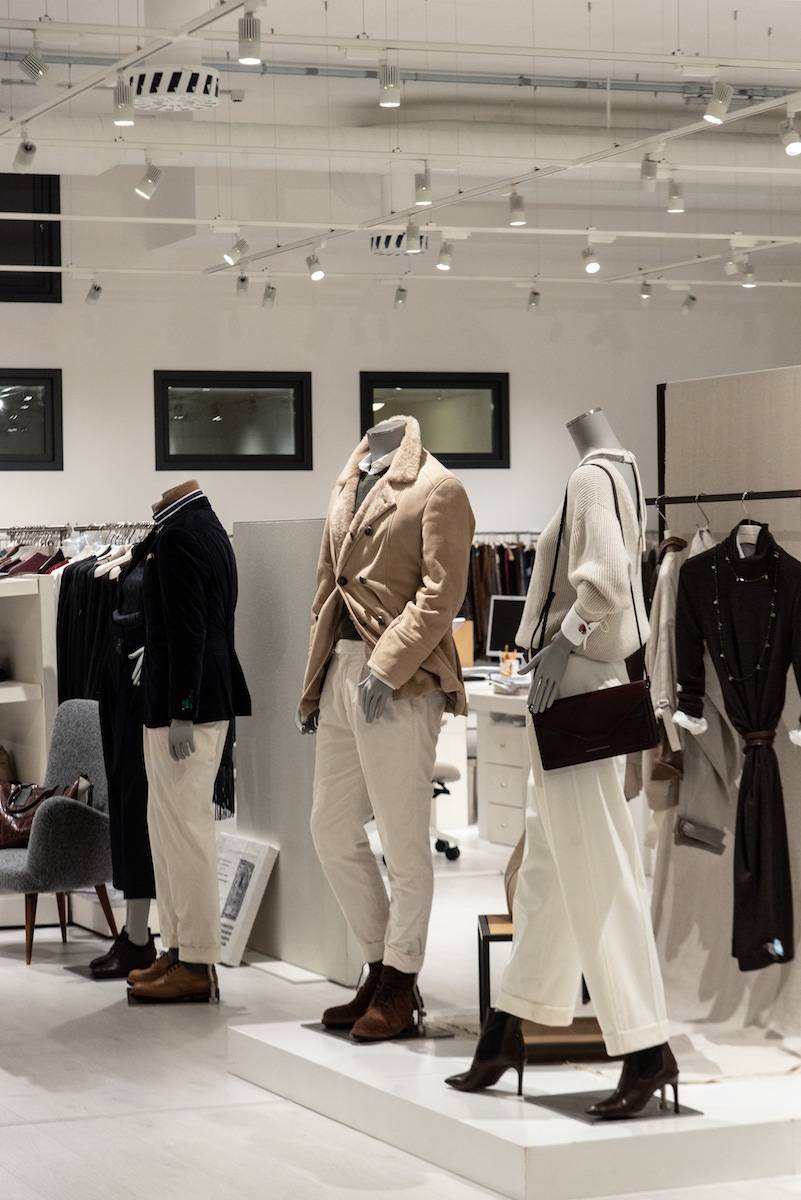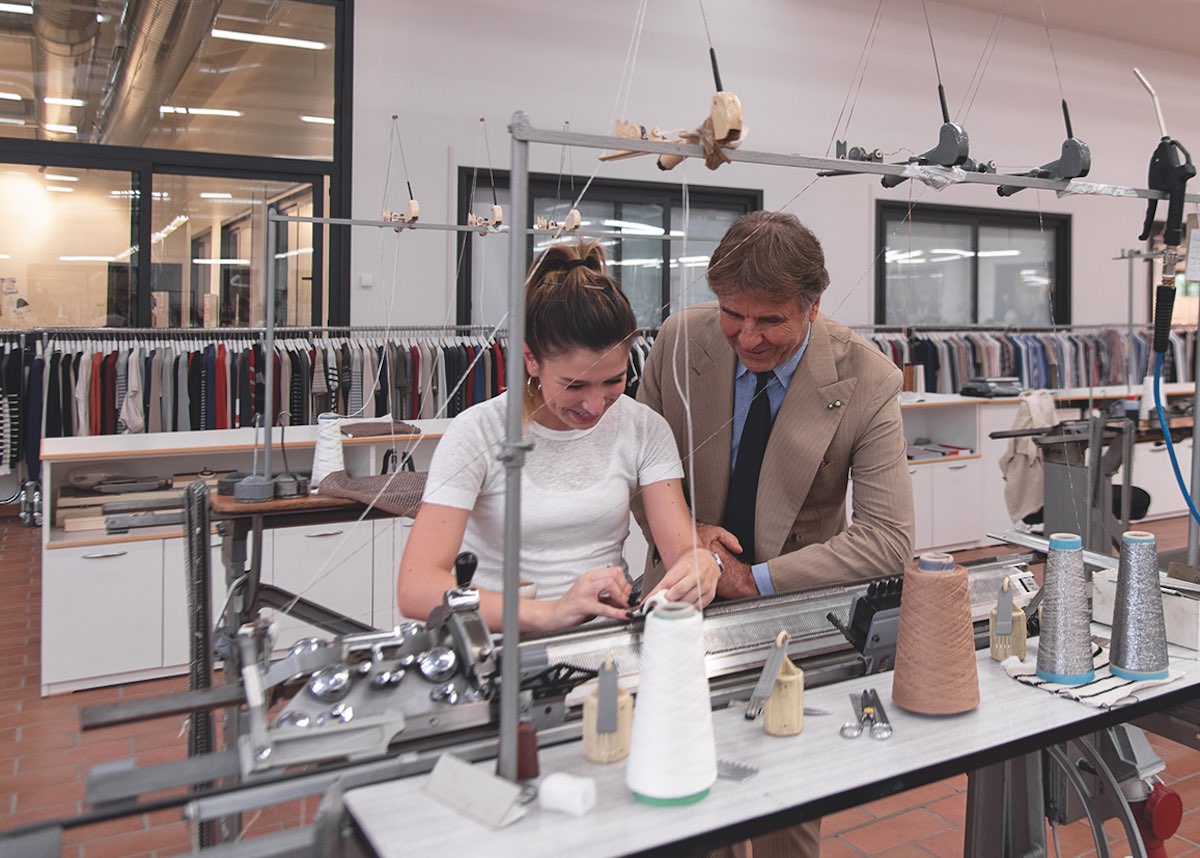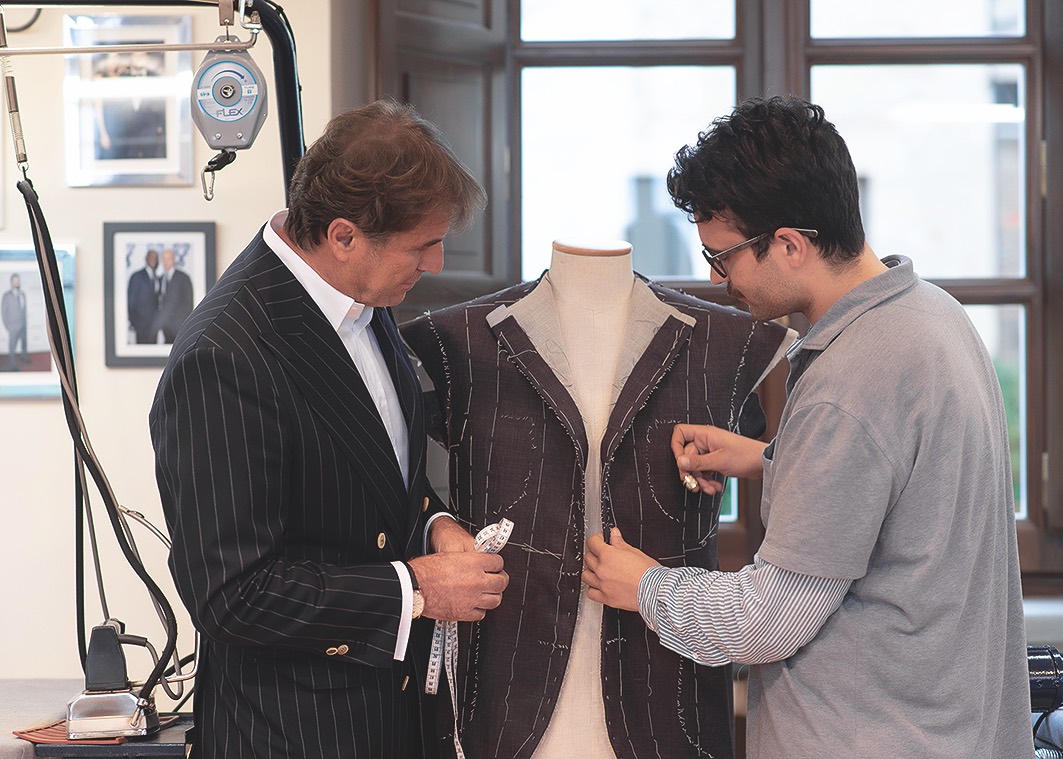 It seems that sustainability has become a major topic in luxury, yet you were always promoting its importance at the beginning…
You know, I don't like to use this term 'sustainability'. Because when we were farmers we lived in harmony with the creator. We would harvest the grain. We would cut down a tree to use but we would plant another in its place. Some winters we didn't have heat. The rabbits were the most delicate of the animals. When they were cold we would bring them into the bedroom with us. We harvested grapes for wine, olives for oil, we used what we needed but ensured that we returned to nature what she needed and everything was in balance. The fields were harvested once a year. The grain and seeds just once a year. Now our fields are over-harvested. My grandfather would say, "May God send us the right amount of wind and the fair amount of fog". What would he implore the creator for? The fair amount. The correct amount. For this reason I don't like to use the term 'sustainability'; I prefer to use the term 'harmony'. Because we need to live in balance with nature and with other human beings. Epicurus said that human beings have two issues: the first relates to curing the unhappiness of the soul, and that means a constant research on happiness. The second is that human beings must use what the land gives us but never consume it. Consuming implies there are finite resources. But the land will give us eternally as long as we respect the land. People forget that luxury, wool, cashmere etc also comes from the land.
Can you give us more insight into the philosophy of balance and harmony?
I think about the Japanese Emperor Akihito, who on the first of May [this year] gave up his throne for his son [Naruhito]. And the new dynasty was named 'harmony and hope'. I think this is beautiful. Jean-Jacques Rousseau said that a human being is creative when everything around him is in peace with creation. Today the term 'sustainability' is a little too focused on one specific thing — focused, for example, on plastic. Which is an important issue. But this is just one part of the bigger equation. I like to call what is important to me, 'human sustainability'. Everything derives from the land. So after harvesting, my grandfather would always take the first sack and he would give it back to the community.
You are famous for paying your factory workers 20 per cent above the market rate. Why is this important to you?
I feel that life is about fair profit and fair growth. It is important to profit but for those working with you to keep their dignity. Would you want to buy something if you knew that it was made through
unfair
profit, through someone losing his dignity? How can we have luxury that would create this negativity in the world? Profit must come hand-in-hand with giving. And giving can be at any level in society. For example, we are restoring a theatre here in Solomeo. A donation for nine euros arrived with a letter that said, "This is to help sustain the theatre for another 300 years". I investigated, and it came from a retired older woman, a pensioner who lived on €500 a month. But she was expressing the importance of giving. Because in this world we must have fair profit, fair growth but also fair giving to create a correct equilibrium and balance for humanity. The full version of this article appears in
Issue 66
of
The Rake
. Click
here
to subscribe.