Budd Shirtmakers, The King of Shears
Budd are synonymous with a classic British style of tailoring that has flourished for more than a century. So spare a thought for them as THE RAKE impudently suggests they cast off convention to create these copacetic shirts.  
It is tempting to use some kind of horticultural pun when discussing Budd. To do so would be a bit misleading, because unlike a fledgling spruce or blossoming fruit flower, Budd's might has permeated the sartorial landscape like the roots of a mighty oak, firmly grasping England'
s 
soil
.
In 1910, when the Ottoman 
empire
 was still administering territories in Europe, 
the Titanic was very much afloat
, and stainless steel had yet to be invented (or crosswords, if you can believe there was ever a time without them), Budd opened their store in Piccadilly Arcade in
London, the same location you can find them in today. All the trappings of an archetypal British establishment are still there: rickety staircases about the width of this magazine, painted columns in the doorway, barely a lick of paint since the war, and a deferential proprietor behind the counter, Andrew Rowley, who is something of a Jermyn Street icon.
On the shop floor are shelves stacked high with shirts of all 
colour
 and creed. Upstairs, there is a cutting room with artisans working in close quarters, a nifty allegory for the tight 
margins 
of
 error in
volved
 in bespoke shirting. By any conventional logic, small shops like this shouldn't command such esteem within the wider consumer market, but that has always been the beauty of British luxury. Brand Britain and gentlemanly turnout are synonymous, and within a decade of opening Budd had already reached cult status across the pond when George Gershwin referenced them in his ditty 
The Best of Everything
, 
writing
, 
My
car of choice is a Rolls-Royce. I go to Stetson for my hats and Budd for my cravats. 
This was the equivalent of Jay-Z referencing 
Audemars
Piguet
 —
Get no blood on my 
Audemar
— 
in 
Mr. Nice Watch
, 
only with a more germane target audience.
On the assumption that you, dear reader, don't need me to teach you how to suck eggs when it comes to a brand as august as Budd, I will cut to the chase as to why they're playing a part in this issue. Believe it or not, it has something to do with shirting.
At TheRake.com there is a terrific representation of the breadth of Budd's offering if you don't have the time and good sense to visit their shop, but the bespoke team there wanted to flex their muscles and do something unusual. They were to create a pair of unconventional shirts that, while veering away from the style of the classic poplin shirt, couldn't be more relevant to the needs of modern men.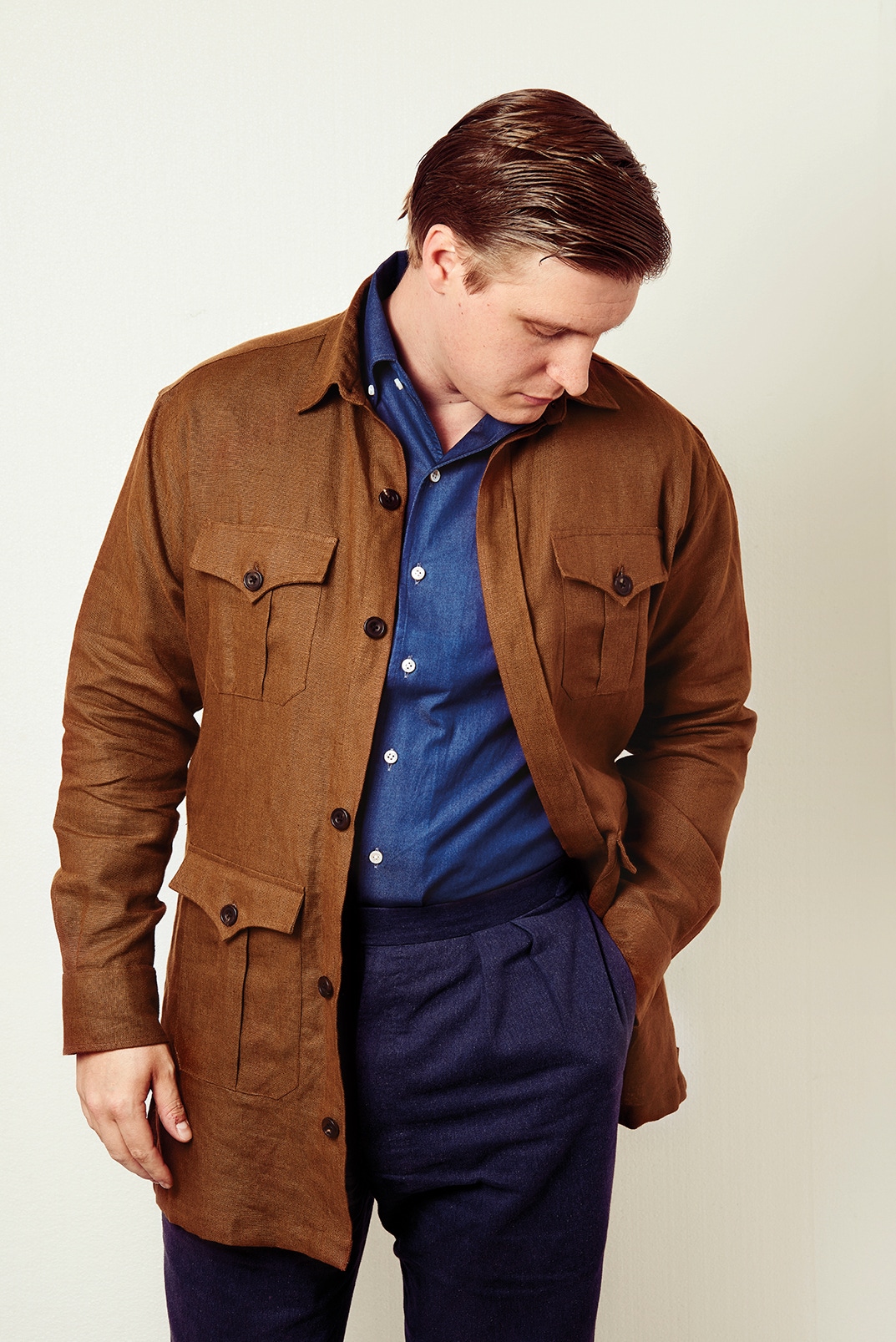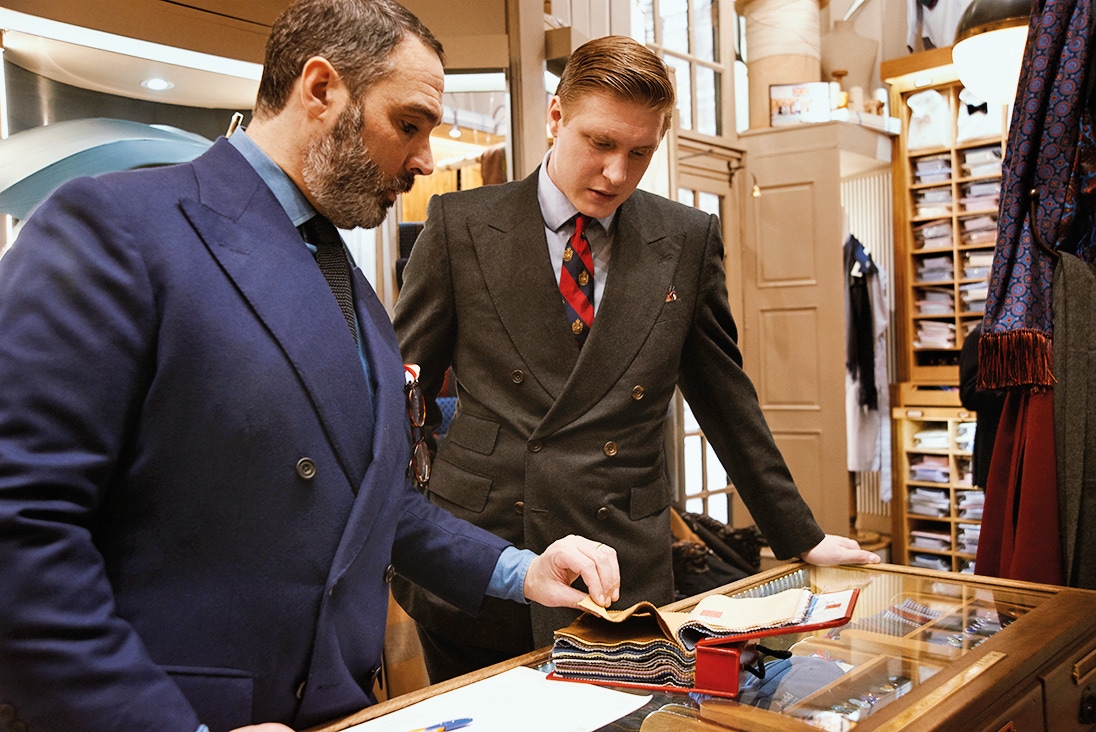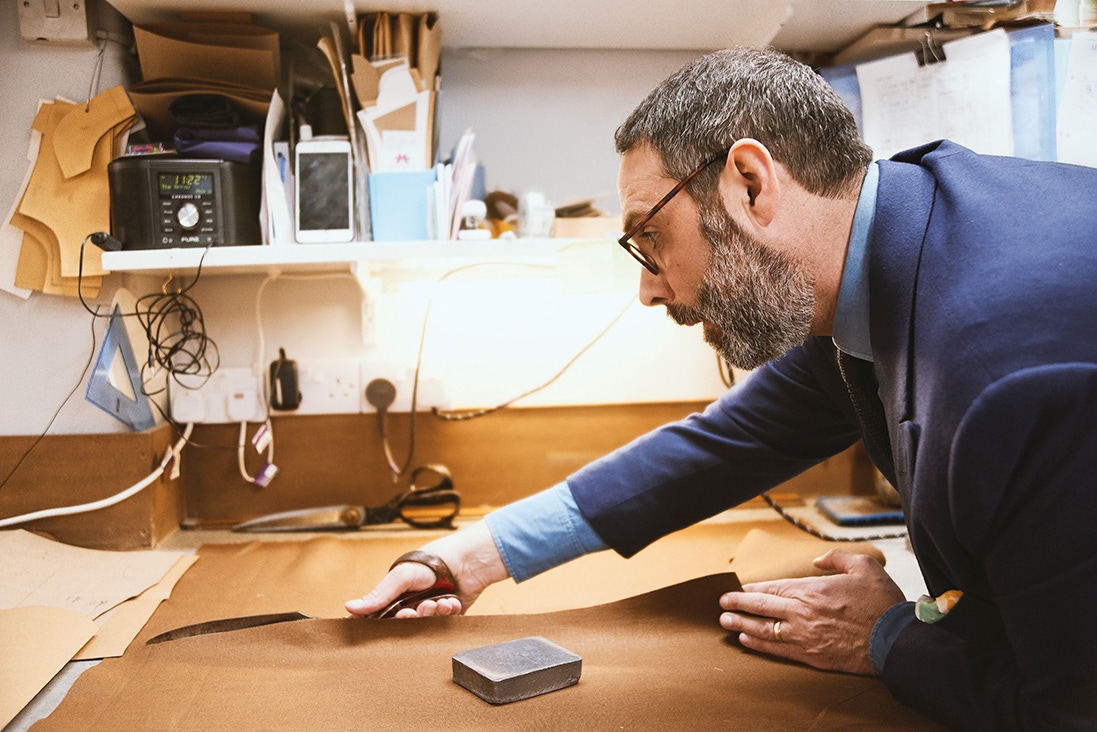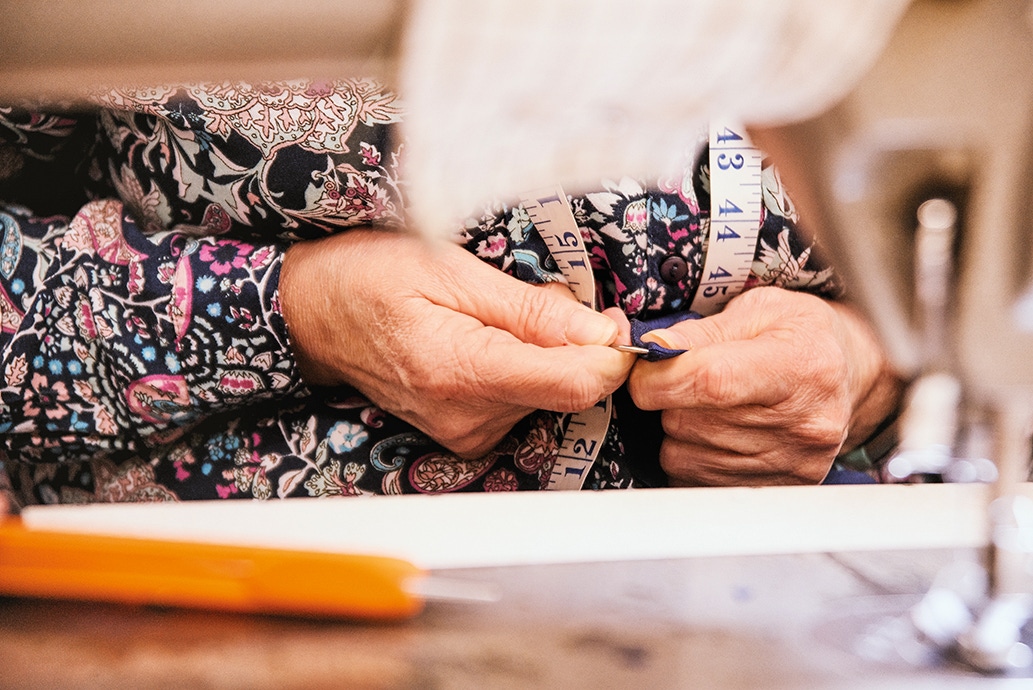 On the face of it, two pieces to create the top half of a look is not particularly groundbreaking. We are living in an age of layering and there is a consistent demand for travel-friendly and heat-appropriate clothes. What we've landed on in this feature, however, and where we always should land, is a demonstration and celebration of impeccable craftsmanship combined with the sort of detailing that only bespoke can provide.
The bottom layer is something of a revelation
: a
 raglan
-sleeve shirt. It might be a bit much to say this is a first, and please speak up if you know of a precedent, but I have not seen it before. One of my 
favourite
 people in this industry, and perhaps the greatest mind within it, hadn't come across it either, and rather worryingly suggested that perhaps there was a good reason why it hadn't been done before. Yet neither of us needed to have that concern.
Budd's Senior Cutter, Darren 
Tiernan
, a veteran of more than 30 years, has been experimenting with this cut as an alternative to Oxford button-downs. The workmanship is exceptional, with one single paper pattern used from cuff to cuff to make up both sleeves rather than conventional sleeves that meet at the shoulder, or more regular raglan sleeves, which meet at the neck or the middle of the yolk at the nape of the neck. With this version, the yolk passes across the nape and upper back between the arms in one continuous cut of cloth, which, considering my height, is about six feet's worth of Thomas Mason's 
Albini
 denim 
cloth
. "The problem," says Darren, "is that the denim is pre-washed so comes in two-
metr
e lengths, so there is a bit of wastage, and you have to get it exactly right, though that only occurs for tall gentlemen."
What needs a bit of getting used to is the shape of the stitching, which rolls around the chest as well as the back. So far, after several wears, I have put it down to the fact that it is a hitherto unseen detail, and actually helps relax the shirt. After all, you can have formal denim shirts, so we can't rely on just the fabric to do that job.
The protagonist for the denim here is the safari shirt made from W Bill tobacco suiting linen. Suiting linen can be a little coarse, owing to the added weight and the need for a bit more structure, not to mention the age-old problem of linen's susceptibility to creasing. Not so with this cloth, which is smooth to the touch rather than soft, so retains a sense of structural dignity, without compromising on comfort.
The first safari shirt I had made had the effect that all bespoke garments should, which is to make you want 10 more. The most distinguishing feature of this shirt 
are
 the pockets, which are box-pleated, with the flaps exaggerated in a swooping, military style. Again, the pen slot has been repurposed as a cigar slot, with Davidoff of London providing the dummy to get the proportions correct.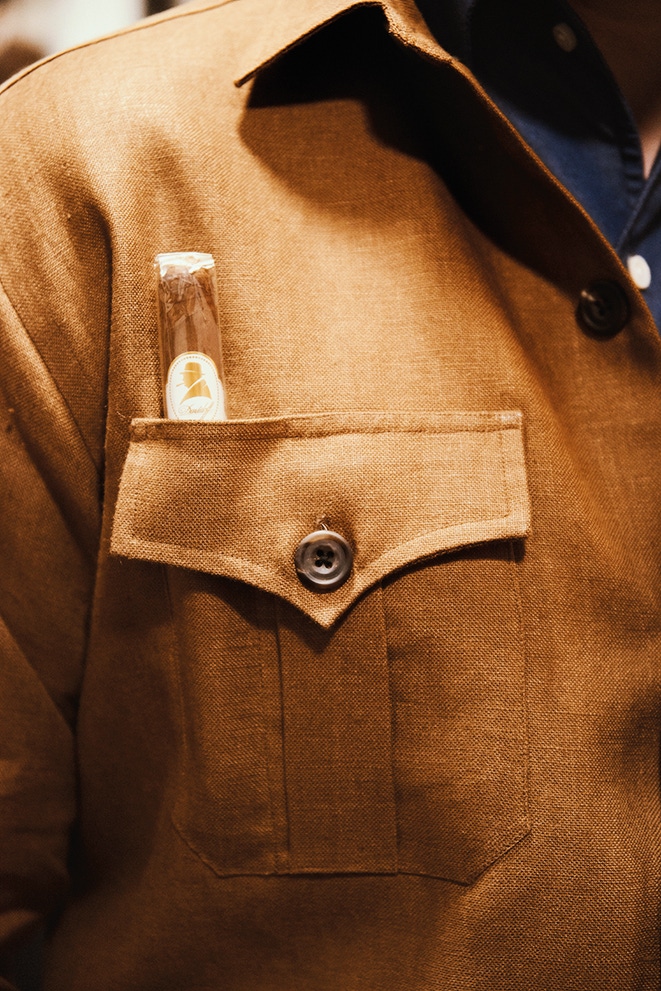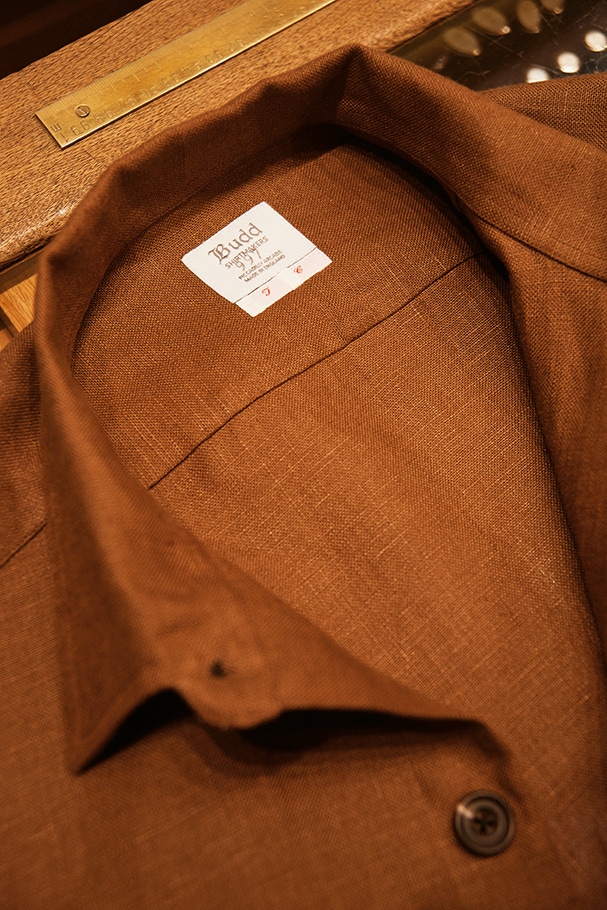 The buttoning is fly-fronted, and,
due to my height, Darren graciously took into account my preference in terms of the length of the jacket. What made for a fantastic touch was the phone pocket. This is a supplementary pocket cut and sewn inside the lower-right pocket. It doesn't have much give and was cut to my mobile phone's measurements, so I can carry my phone in the pocket without bulges, keeping things neat and tidy. Darren says:
"I first came across it when a customer, who had about six or seven different patterns, asked for a shirt for the beach. It wasn't an 
overshirt
 but it needed hip pockets, and he asked for something for his phone. I have done it for a few people now, and they love it." It's a small and discreet
touch
, but one that demonstrates how bespoke can be enjoyed and employed outside a formal setting.
Comfort zones aren
't necessarily about the most comfortable clothes, or clothes at all. It is about that sense of ease when you put on something new. When wearing a navy blazer in the morning, it converts that sense of anxiety (which the self-conscious naturally have in abundance) to an empowered sense of serenity. Stepping out of this zone is therefore always a risk. I know not of anyone who moves from casual to smart (
or vi
ce
versa
) without feeling like a fraud. So it is 
with me and clothes of a more casual persuasion, which this undoubtedly is
. Fortunately, the menswear scene is a pretty egalitarian field, and the options are plentiful for those wishing to dip their foot in the murky waters of the unknown. In this instance, these two garments complement each other 
like
 a Hoyo de Monterrey 
Double
 Corona 
and
 Lapsang 
s
ouchong
 — in other words, harmoniously, deliciously
, 
and to perfection. The contrasting textures and 
colours
 give like one of Bach's great polyphonic cantatas. So even though it's a new experience, the wearing of it inspires and delivers the sort of confidence that can be found only among the world's finest clothing — an exclusive club to which B
udd
 undoubtedly belong.