Byrne & Burge: Partners of a New Lineage
Byrne & Burge bring back the principal elements of old-fashioned English elegance, but very much in their own cutting style.
In Naples there is still an abundance of family-run tailoring dynasties. Rubinacci, Attolini, Kiton and Fralbo are just a few of the distinguished Neapolitan houses that continue their longstanding traditions under family-ownership. It is unlike Savile Row, where the last vestiges of generational tailoring only exists with the eponymous bespoke firms, Henry Poole & Co and Dege & Skinner. Not as familiar an appellation as these tailoring stalwarts, but with kindred links are Byrne & Burge who we warmly welcome into The Rake's e-commerce fold. Primarily a bespoke house, Byrne & Burge have produced a ready-to-wear line bearing the same stylistic qualities as their bespoke service. The firm was established in 2007 by Joshua Byrne and Emmeline Burge. To our knowledge they're the only husband and wife team in the Row's tailoring orbit, thus positioning themselves nicely to create a new family tailoring legacy in the area. Despite coming into tailoring via different routes, it was at the aforementioned bespoke house, Henry Poole & Co where Joshua and Emmeline both met. At No.15 Savile Row, one of tailoring's most charismatic, well-dressed, and highly regarded cutters, whose career on the Row spanned over 60 years was still making time to train younger tailors. This was the inimitable Arthur Catchpole whose rostrum of past clients included Clark Gable, Charlie Chaplin, Hubert de Givenchy and Grace Kelly. Many of his clients were recommended to him by Douglas Fairbanks Jr. As a mentor, Arthur Catchpole had a perennial influence on Joshua Byrne. Catchpole believed that tailoring's heyday was the 1930s and 1940s and with this in mind Byrne & Burge's own style imbues many elements of the designs of the eras.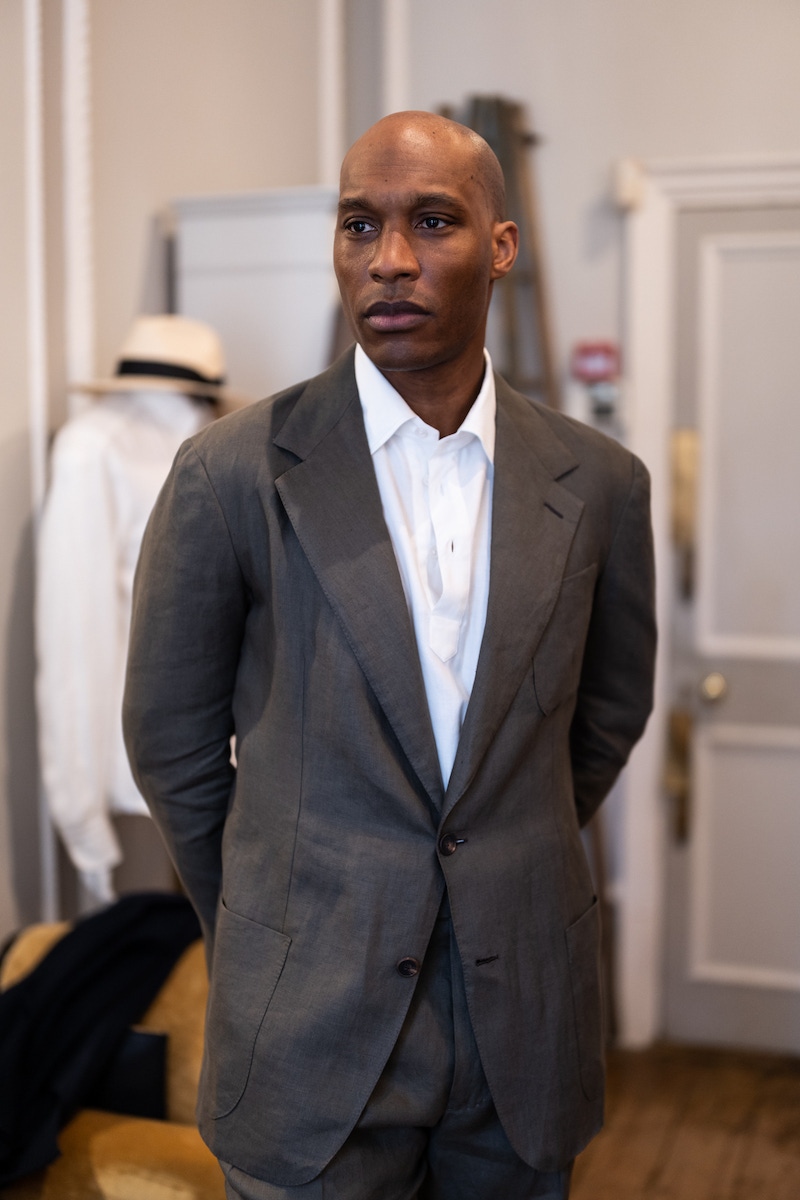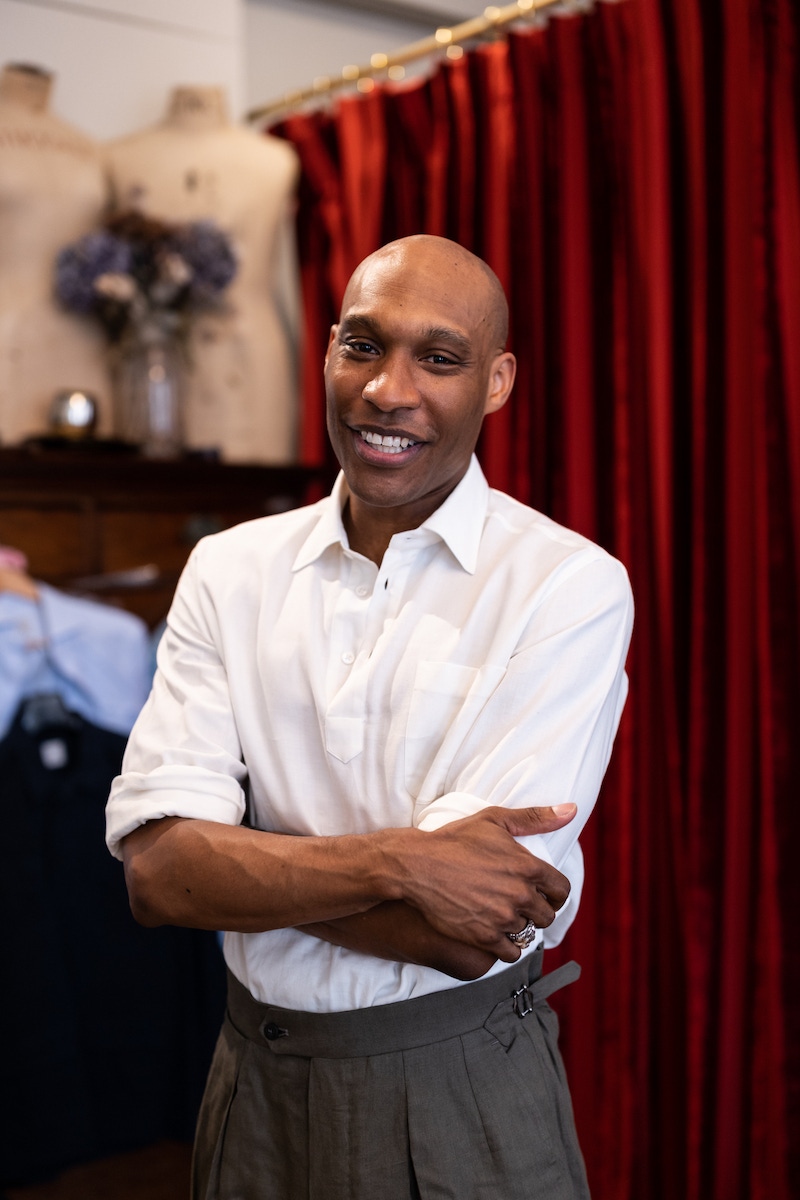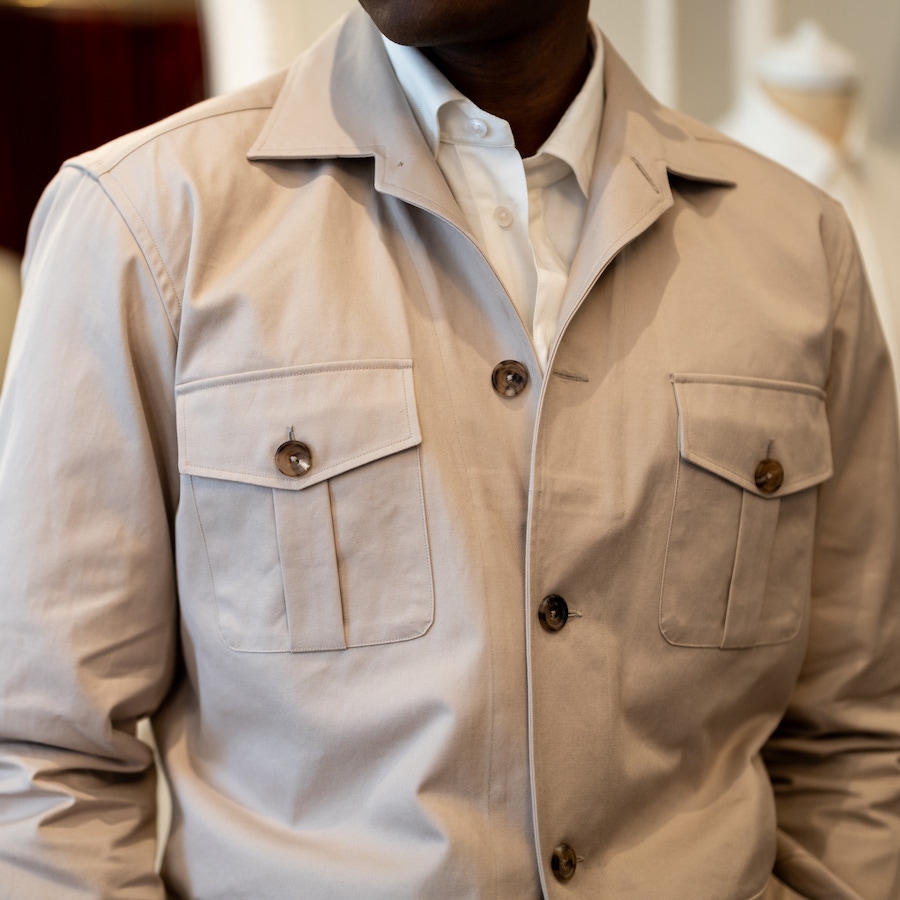 At the forefront of their business is an emphasis on exclusive cloths. Joshua is well-placed in that regard having worked in the fabric trade for various houses in the UK and the Netherlands. Nearly all of Byrne & Burge's customers come by word-of-mouth, which is the most authentic way of acquiring clientele. Known for their impeccable personal service, the brand have been making serious strides from their premises in St. George Street, Mayfair. What differentiates the brand is their characterisation of soft tailoring. Through their innovative ways of strategically applying cloth, they have removed the stiff, restrictive padding that impedes freedom of movement. You won't see a padded shoulder that might look like soft tailoring. An example is their green herringbone wool sports blazer that features a soft shoulder, draped chest and nipped waist, which very much sustains its shape, giving undeniable comfort. In a washed seaweed green tweed from Huddersfield's Marling & Evans, the blazer is delightfully understated, but features all of the subtle details, that you would expect from their bespoke creations. Amongst their other designs is a unique polo shirt. In a beautiful off-white shade in brushed cotton, it is constructed like a dress shirt. Its key exception is that in a pop-over style it has a three button placket. It straddles casual and formal and in a time of trying to find garments that exude informal elegance, this polo shirt would be an excellent investment. Its cashmere and cotton blend makes it warm and extremely comfortable on the skin.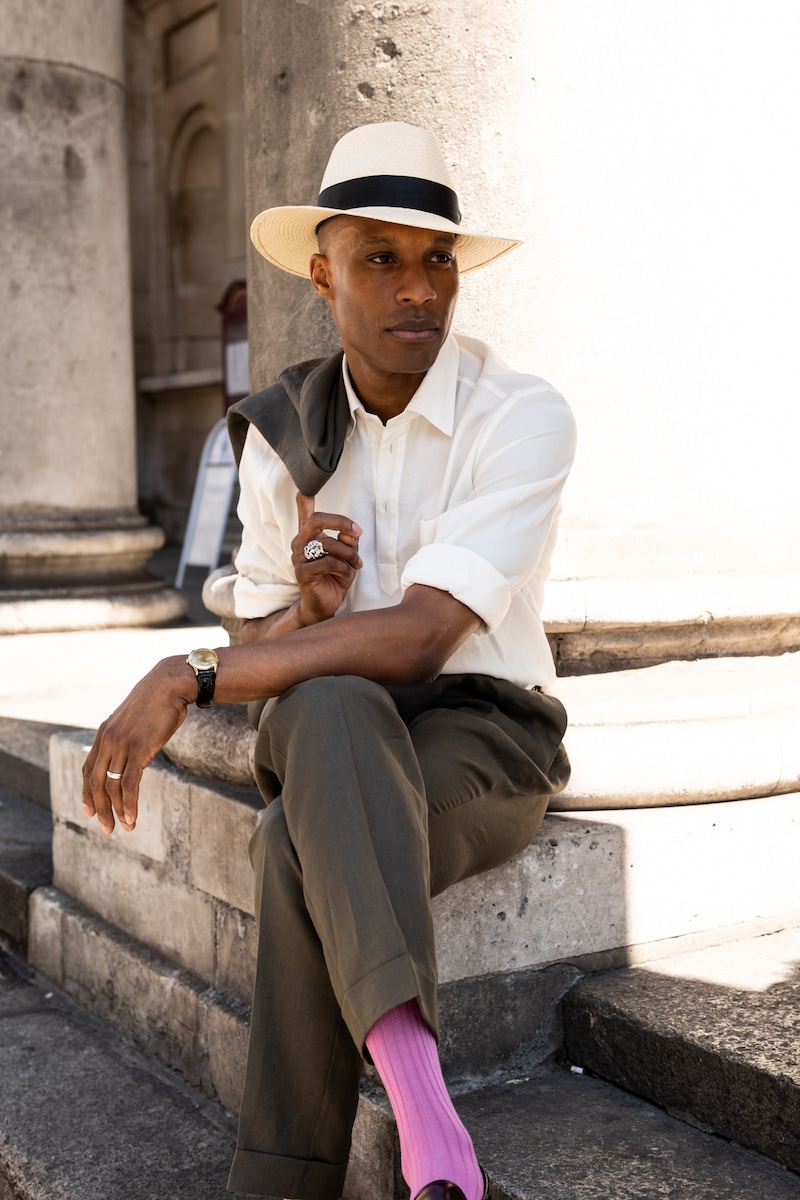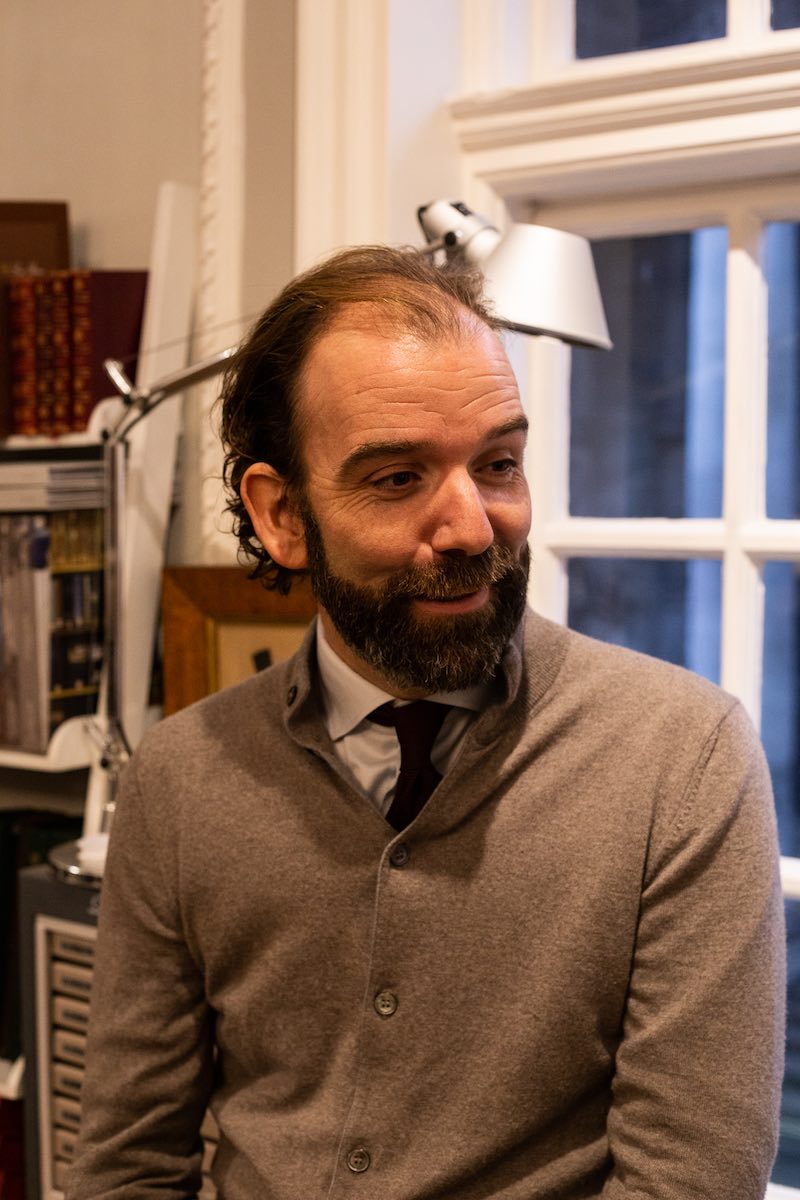 Elsewhere, their trousers are cut from very different cloths, but are very much designed in the classic style. Each trouser features a single forward-facing pleat and are complimented by a shallow dart in place of a second pleat, which is intended to give the trousers more shape to flatter the wearer. They are of a high-rise and feature a fuller leg and are designed to be worn with tailoring and knitwear. You have a choice of two slightly different grey hues in flannel or high twist wool. Alternatively, their fawn ribbed drill cotton trouser would act as a charming separate when worn with a darker shade of jacket or knitwear. The Byrne & Burge light blue spread collar shirt is an heirloom shape that has been passed down three generations. Spread with a convex curve as it reaches the collar's point, it is best worn underneath a tailored jacket. For a slightly more casual option, their olive button-down shirt is constructed using Thomas Mason's mid-weight twill and can act as the perfect casual accoutrement. In a time when some designers are trying to shake up Savile Row's traditions into a very modern era (not all of them succeeding) it is very refreshing to see two tailors, using their experience of working with some of the most distinguished and famous old hands on the Row keeping a very classic aesthetic. It has now been well over 10 years since Joshua was working under the tutelage of Arthur Catchpole; in that time his cutting has evolved greatly, which is evident in the unique and outstanding ready-to-wear collection, that The Rake has the pleasure of stocking.