How C.QP Champions Quiet Luxury
With high-quality materials and minimalist designs, Stockholm-based C.QP fits in amongst its Scandinavian peers, yet stands out in the world of sneakers.
There's good reason why Scandinavians are lauded for their design nous, having a knack for creating everything from clothing to cabinets with a kind of soft panache. Denmark is renowned for its furniture, Finland has its glassware and Sweden has its fashion, which is either cutting edge in its haste or slow and precise. Footwear brand C.QP occupies the latter, designing sneakers that are simple yet perfectly executed, and which exemplify the creative thinking that has come to define Stockholm. Swedish-born Adam Lewenhaupt launched the brand in 2014, but the designer's years prior to that weren't immersed in lasts or rubber soles; the 36-year-old worked in finance for close to 10 years before the creative urge took hold, and he decided to work on something tangible. "I had always been into design in general and very much into shoes," says Lewenhaupt. "I felt that there was a gap in the market for a sneaker that could be the perfect hybrid between something that is elegant and something that is sporty." He set about creating footwear that looked as at home with denim as a suit, all while channelling that Scandinavian minimalism. The first style C.QP released was the Tarmac, which Adam describes as a love child between a chukka boot and a classic tennis sneaker, with the rise finishing at the ankle – a quarter top, if you will. The second style was the Racquet, which is more of a classic 1960s tennis silhouette, except with a partial lining only around the heel for added comfort and breathability. These styles, as with all of C.QP's, are shaped on a narrow last, which is a contrast to the often bulky shapes of other brands, and acts as a defining characteristic. "It's important that the styles we do have something unique to them, and are not only a cross between something that's been done before. If we can't innovate in this niche area, there's no reason for us to exist."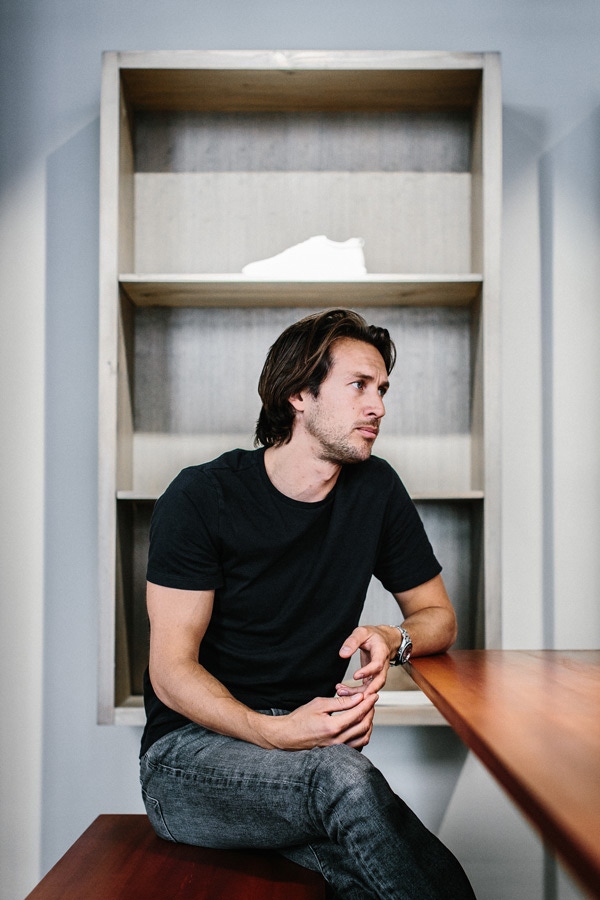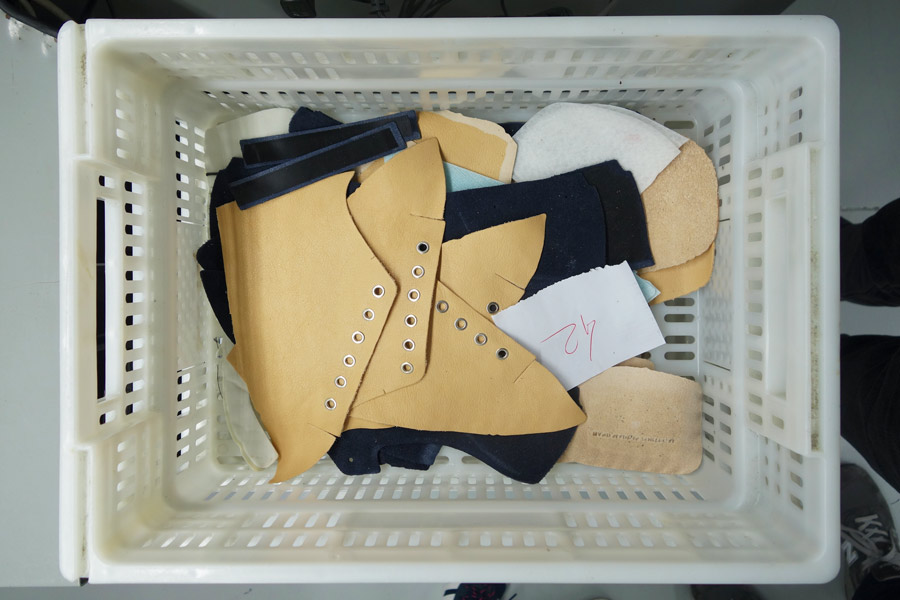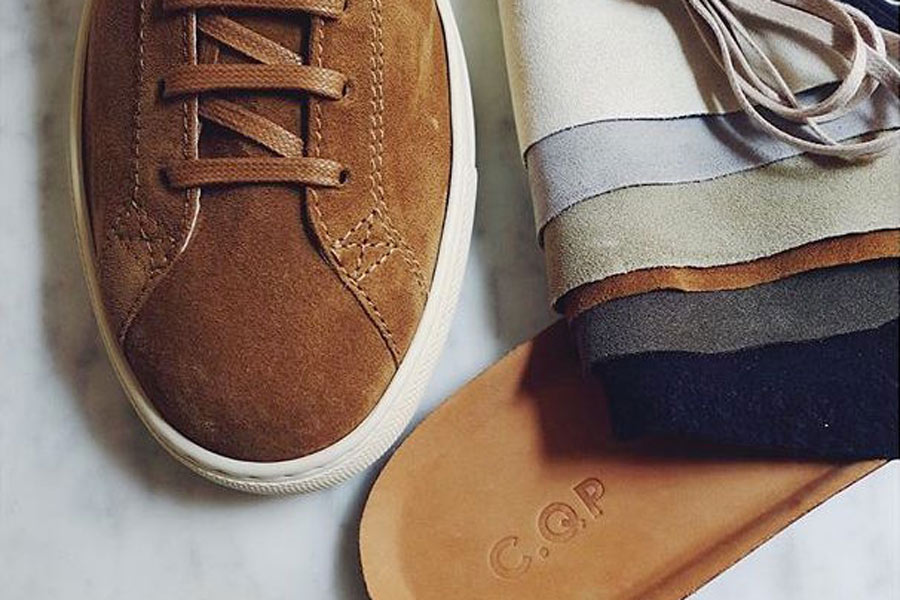 Another difference between C.QP and traditional sneaker brands is how the shoes are made, and which materials are used. Lewenhaupt sources leather from Italian and Swedish tanneries, which he says are well established and responsible in the way they do business. Those materials are then crafted into shoes in Portugal, in a factory that specialises in sneaker production, and which Lewenhaupt says also makes pieces for established fashion houses. "We are a luxury brand in terms of the materials we use, the quality, the comfort and the finish of our products, but we're not a luxury brand in the typical sense of showing off a brand," says Lewenhaupt. "We have limited branding – it's more about the feel of the materials and the quality and the feel of the product. I think that's what speaks to a customer that appreciates high-quality products, but doesn't necessarily care about showing off the brand." As well as having no obvious logos or motifs, a C.QP design only includes what's necessary to the function of the shoe – there aren't any bells and whistles. Lewenhaupt says he will never add something that doesn't have a purpose, and that's precisely what gives C.QP its minimalist aesthetic. "It's about going back and taking away features that don't add any functionality." While this makes the brand fit in among its Scandi peers, it certainly makes it stand out in a world saturated with loud footwear.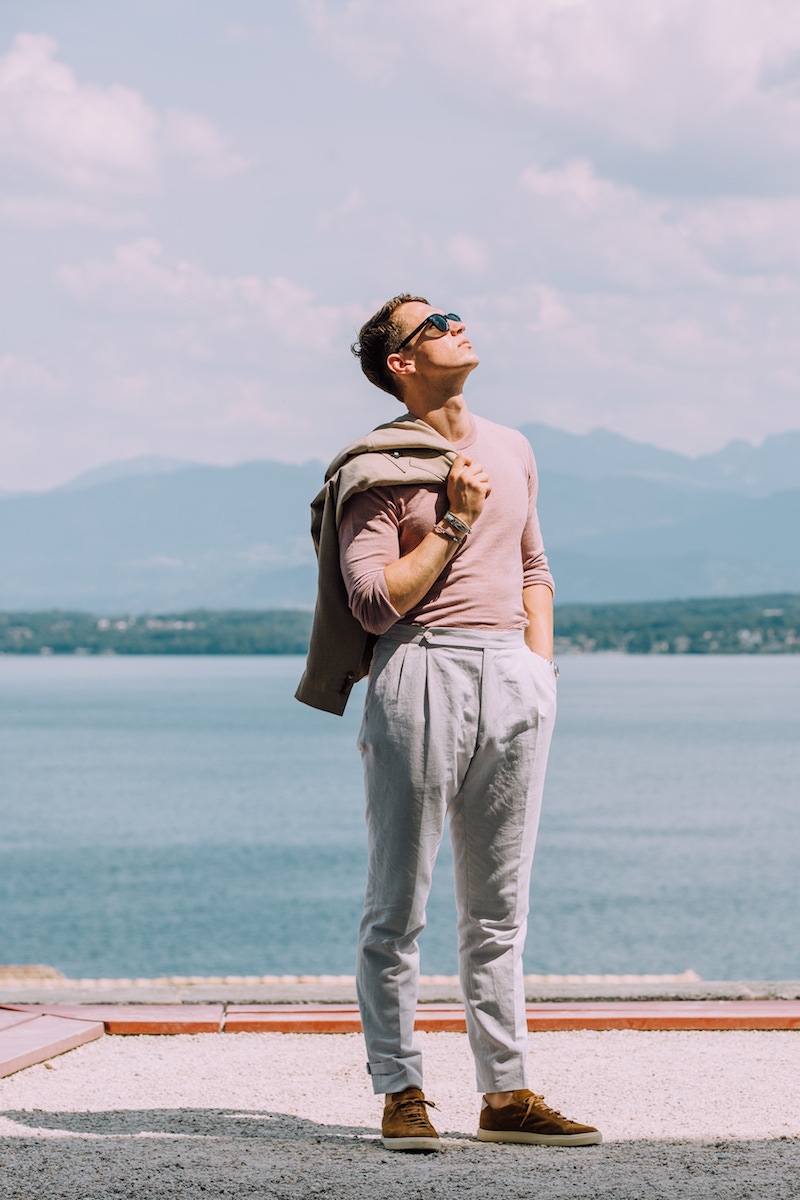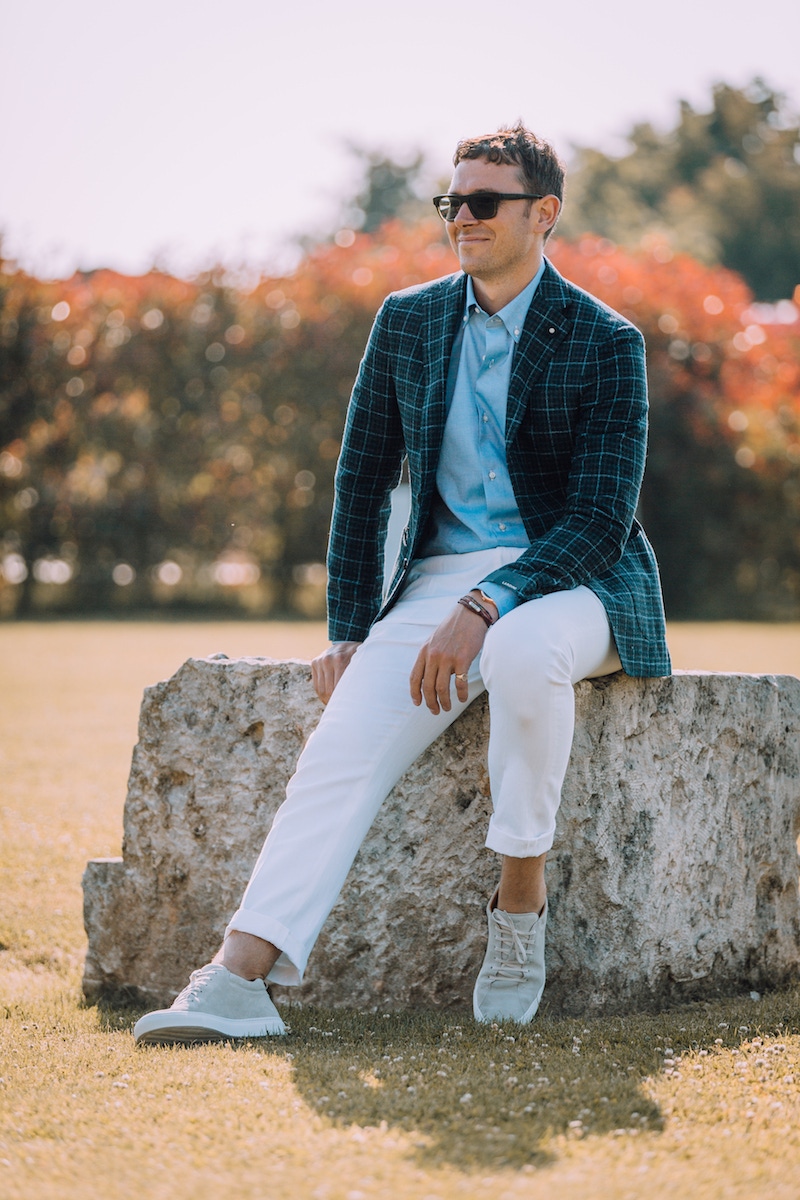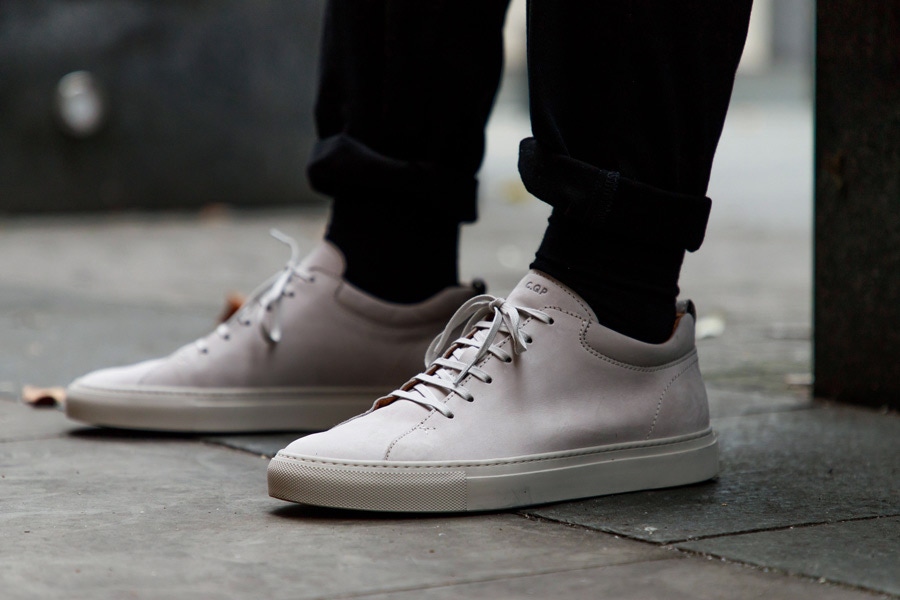 The Tarmac is a hybrid between a tennis sneaker and a chukka boot. Photograph by James Munro.