In Conversation With Adam Lewenhaupt of C.QP
Over the past five years, Swedish sneaker label C.QP has undoubtedly hit its stride. We sat down with its founder Adam Lewenhaupt to unpack the brand's success and find out what the next five years have in store...
The worlds of finance and sneaker design couldn't be more disparate, but Adam Lewenhaupt is amply acquainted with both.
In 2014, the now 37-year-old Swede launched C.QP, a Stockholm-based sneaker label that he conjured up as a "pure passion project" after a creatively unfulfilling career as a banker that spanned ten years. "I sort of knew throughout that career that it wasn't the last stop for me, and I knew that I wanted to pursue something entrepreneurial and I wanted to create something on my own," he tells me,
over coffee on a brief visit to London to celebrate C.QP's five-year anniversary
. "I ended up choosing something that I really felt strongly about. I've always been a fan of shoes and sneakers in particular and I found at the time when I started doing this that there was a gap in the market for something that was casual as well as a bit elegant or dressed up in a way. I felt that I personally missed a type of product that could fill that niche in the market."
His approach was simple
: he would only create sneakers that aligned with his
own
elegantly refined, understated style. "I have a small rule of thumb that everything we do I need to feel comfortable with and it should be something that myself and the guys in my team are all willing to wear ourselves and that we can stand for," he says. "We should never do it for what we perceive as being 'on trend'. We would probably fail because that's not what we're good at." This
philosophy
translates to sleek and clean minimalist design that, in a market saturated with
high-tech
, chunky, indiscreetly branded so-called 'ugly' sneakers, is quite frankly refreshing.
Inevitably, an intrinsic Scandinavian sensibility has something to do with C.QP's minimalist aesthetic, but Adam maintains that it's far from just another
Scandi brand
. "I think there is definitely a minimalist edge to it and I think Scandinavian design tends to be pretty pared down. But for our brand there's also something else that's more southern European, a bit more warmth to it. In terms of colourways I think many Scandinavian brands tend to end up being very monochrome - it's black or it's white, they're very careful in terms of colours. As are we but we're a bit more adventurous." Narrow lasts, natural colourways - including
beige, khaki, faded green
and various shades of grey - and luxurious Italian suede and leather characterise C.QP's Portuguese-made offering, resulting in versatile and timeless staples that have endured since the brand's conception and will continue to do so
over the next five, ten, even twenty years
.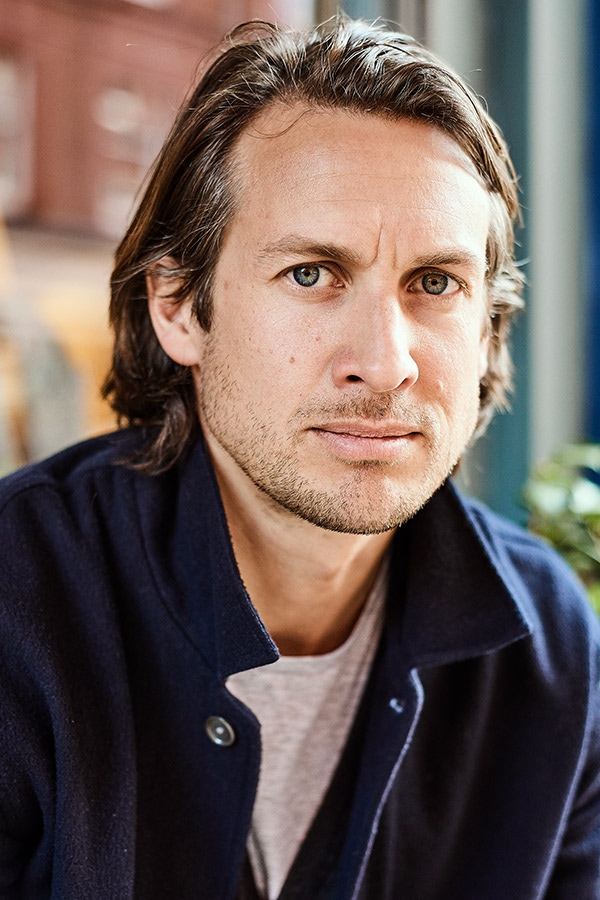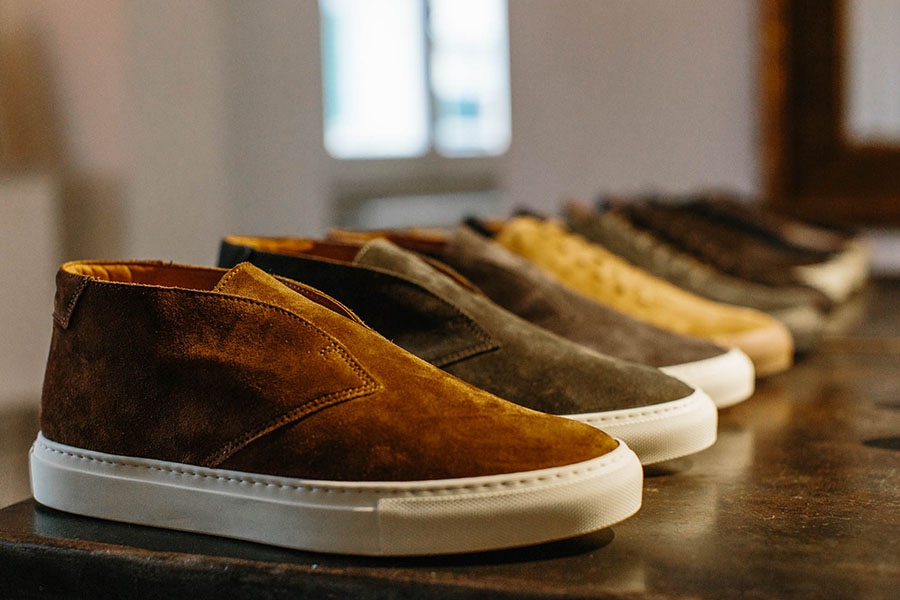 In an era gripped by fast fashion and mass production
, C.QP's
slow approach
is somewhat anomalous. "I think out of the shoes we've launched over the past five years, only one or two styles have been discontinued," says Adam. "The aim when we're launching something new is for it to have a long life, otherwise we shouldn't be doing it. But then we always do incremental improvements to the products we do keep." Despite a relatively short existence, the label has already established a
unique identity
for itself in the world of footwear, with a discernible aesthetic to its products. "I think we've become more confident and more clear in terms of what we are as a brand and what we stand for," says Adam. "If people saw what we did five years ago when they look at us today, they would recognise it. We're deliberately not going into other categories, we're deliberately doing it quite slowly and very carefully... it feels right for us to develop slowly rather than changing everything each season."
As C.QP enters the next half of its first decade, it will inevitably grow and - t
o some extent - change
, but there's
reassurance
in the fact that ultimately, it will continue doing what it does best: creating stylish and utterly wearable products that don't compromise on quality or construction. "I think we're going to stick to our guns and keep evolving slowly," says Adam. "Definitely we'll do more than we do today, we'll develop and add styles. I still think there are a lot of things we can do within footwear and we're also open to looking at other categories, but if we end up doing, say leather goods or a bag or something, I want that particular product to be as strong as I feel our footwear products are. That's a rule, that each and every product we launch should be strong enough to stand on its own. Almost like we could launch a company around that particular product, it should have its own character, it should stand out." Whilst Adam has no doubt moved on from his
days in finance
, it's clear that he maintains the measured, methodological nature of a banker, working through things as they come, ensuring that he never gets ahead of himself. "We shouldn't just get confident and put our brand on everything because I don't think it works like that," he says. "So we will keep developing slowly, keep growing in an orderly fashion." So far, so good. Here's to the next five years.