Calabrese 1924: Neck's Level
It's authentic passion for the product that sets the superb Neapolitan neckwear of Calabrese 1924 apart.
Very often, successful businesses are born of pure pragmatism. That's all well and good. It's certainly admirable when a sharp entrepreneur identifies a potentially lucrative market niche and goes after it. But if he has no authentic passion for the product, it's merely a matter of commerce, of moneymaking. Something is missing… Spirit, soul — what the Italians call '
anima
'.
Meanwhile, when a business owner is in possession of personal enthusiasm, perhaps even love for the particular goods or services his company purveys, there's magic in that. The customer can rest assured that what he's paying for has been painstakingly quality-controlled by a business owner who really cares about the product's excellence, who is unwilling to let anything but the finest carry his label, and weaves this care through the company culture, passing it on to his employees. 
This is the kind of company you encounter with Calabrese 1924. The atelier was established in the year that forms the latter half of its brand name, in Naples, Italy. Its founder was a Neapolitan gentleman called Don Eugenio Calabrese, a great dandy who each morning took enormous pride in selecting a tie from his collection of many hundreds, putting considerable thought into how the choice of neckwear would reflect his mood to those he'd encounter throughout the day.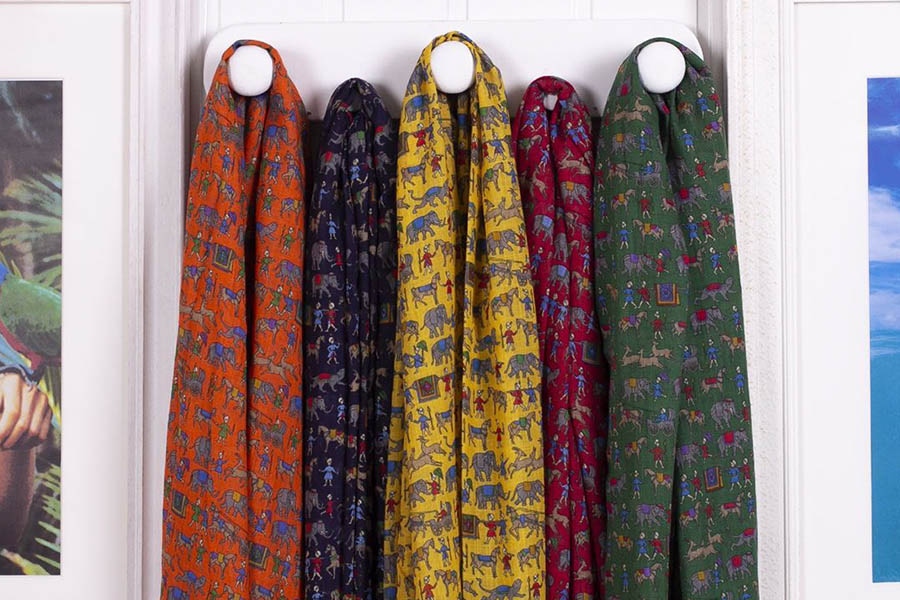 His collection so vast, he refused to wear the same one twice in a year, Don Eugenio
seriously
loved ties, and eventually, he decided to inject his passion into a business. Nothing but the best, flawless craftsmanship would be accepted at the tiemaker Calabrese set up carrying his surname. Only ties Don Eugenio himself would be proud to sport would exit the workshops. Four generations later, the same passion and punctilious attention to detail lives on at the company, now run by Annalisa Calabrese, Eugenio's great-granddaughter. 
Annalisa's very first memories of life entail visiting the Calabrese 1924 atelier and from the time she was a little girl, she'd begun helping out in the workrooms. Annalisa recognised from an early age that her future lay at the family firm, and in 1991, after completing university, she joined the company. Under Annalisa's auspices, its offering has expanded to also include handsome
swimwear, pocket squares, light-as-air scarves, vibrant canvas and leather bags, but Calabrese's core product continues to be its outstanding hand-cut and -sewn ties. 
Available in three-, five- and seven-fold iterations, lined and unlined, the lion's share of Calabrese's ties are characterised by the bright, rich, cheerful colour for which Naples is renowned. Cloths include cashmere, wool and all manner of silks, including printed, knitted, woven, nubbed-up shantung and gauzy grenadine. Personalisation and custom orders are available to those making the pilgrimage to Calabrese's premises in Naples. Much more conveniently, a superb collection of the house's products are arrayed right here at therake.com, ready for swift shipping to your door. Go ahead, make a passionate purchase.