Caruso: A soft Italian Spirit
Subtly exercising the soft construction with a slight rethinking of codes, Caruso's autumn winter collection suffers from no loss of originality through its philosophy of playful flair.
The world of men's tailoring for a long-time now has been repositioning itself away from the stiff, exclusive and one-dimensional stigma that a section of society accused it of. Dress codes are becoming less polarised which has meant tailoring houses engendering towards an aesthetic that has a continued relevance to the people. This has meant that working attire in one respect has changed over the course of this period, but the basic shape of a suit is determined by history. It is a case of finding ways to alter the proportions of the suit but retaining the customer's quest for extraordinary provenance. It is where many companies have fallen short, by extending this notion so radically that they find themselves not being playful with traditional methods, but in a totally different sphere which is devoid of any originality. Founded in a small workshop by Neapolitan tailor Raffaele Caruso all the way back in 1958, Caruso is built on a unique spirit and dedication to craft. Raffaele has masterminded a philosophical pathway that offers an open roster of possibilities that subtly yet effectively tweaks staples such as the blazer, trousers or shirt by nothing more than artistically playing with fabrics, details, colours and finishes, thus retaining the originality of tailoring.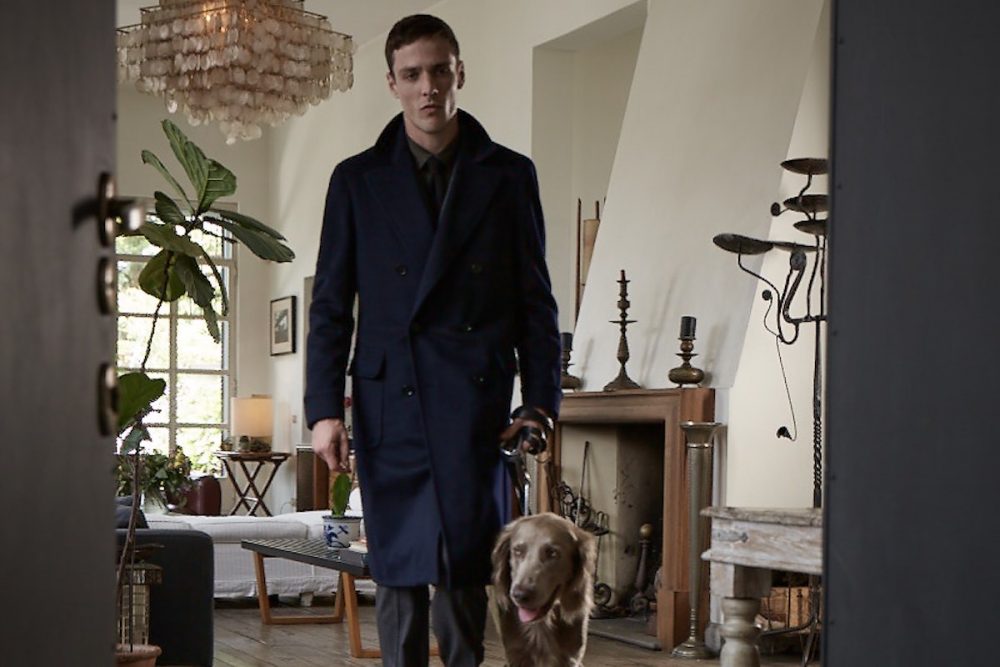 Manifesting the term 'soft' – into an overarching, one-word motif for the brand sums up much of its methodology. For Caruso, garments carefully constructed to be unrestrictive and supple, are conducive to fluidity of function, allowing the wearer and his form to call the shots when it comes to interpreting the apparel in question. And yet, 'softness' for them means not just construction but texture and colour too. Caruso prides itself on being an artisanal factory which is state-of-the-art but true to sartorial tradition. Nothing quite epitomizes tradition as much as a herringbone blazer. As the Euro-Mediterranean heatwave starts to fade – the addition of a wool blazer is likely to become a welcome component to your wardrobe. Exemplifying the brand's undeniable devotion to craft mixed in with an aesthetic, oozing understated class is their mid-beige herringbone jacket. Tailored with artful precision, the jacket is half-lined and double-vented. It has beautiful notched lapels and three front-buttons, but the texture, the quality of the wool fabric that is used to make the jacket by hand in Italy is what sets this particular herringbone apart from others that you see on the market. It would combine very well with some impeccably tailored grey or navy wool trousers, worn with some neat loafers. Also handmade in Italy from very high-quality wool is the brand's dark brown houndstooth jacket and brown and green check jacket which are equally stylish options for the change in season.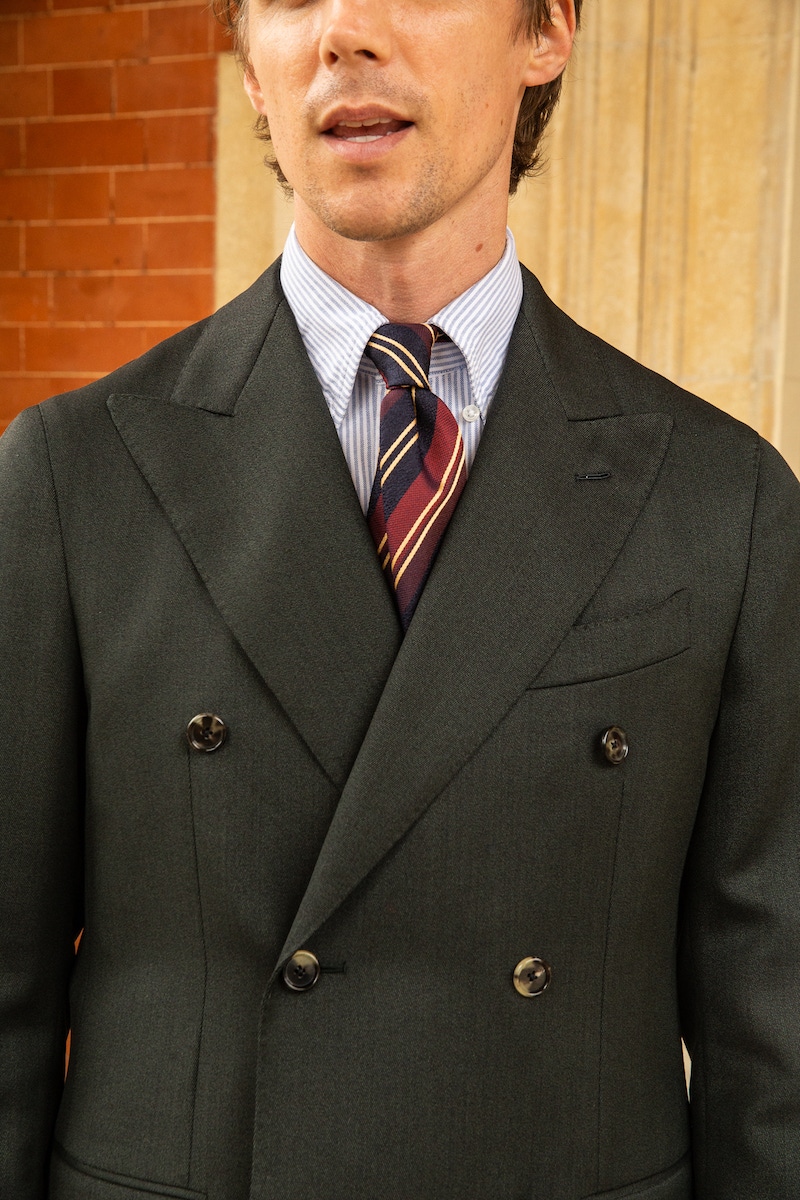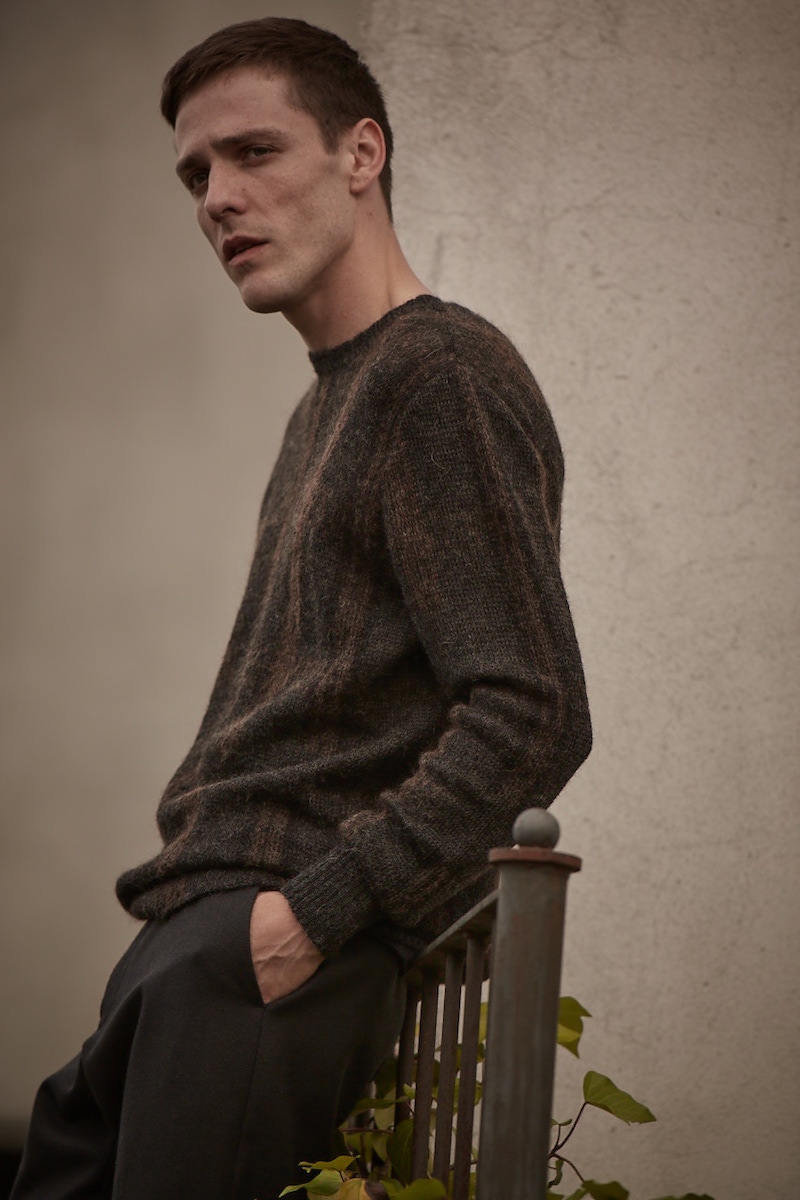 The autumn is also a signal for you to adopt a little more texture and pattern in your trousers. Caruso's dark brown wool houndstooth trousers are the perfect example comprising of a subtle blend of brown, green and purple – all the hues you would associate with the upcoming season. They consist of very refined reverse-pleats, creating a touch more volume around the waist. There is this notion that green isn't everyone's colour, but in Caruso's ability to nonchalantly break up schemes with tactful and urban variations, this shade of green imbued in their double-breasted jacket is subtle enough to work with almost anything within reason. Cut for a classic, flattering fit in a beautiful green this jacket is fully lined, providing added security and warmth for the cooler seasons and features these very elegant wide lapels. Made from the same luxurious wool and in the same shade is their double-pleated trousers. They can be worn with the jacket or just as effectively as a separate with another shade of jacket if you want to be more playful. A symbol of Caruso's open-mindedness and creativity when it comes to stylishly tweaking ensembles is their round-neck patterned jumpers in a dark green and light beige. Jumpers are a refractory phenomenon in the world of menswear and are often rather boring, but Caruso have yet again managed to buck this trend with these two Indie style jumpers which are an enigma in the world of menswear. They consist of these retro oversized sleeves, but the beauty is the colours in the patterns, which makes these jumpers an appetising ensemble to be worn on their own with no jacket. As with every season Caruso have yet again, designed a collection that perfectly embodies the autumn spirit, with that extra pizzazz and panache in their designs that are so welcome in the world of menswear.