Castles, Cars and Art de Vivre: the Sotheby's Rally 2018
Taking in some of the most incredible properties in the world, the 2nd annual Sotheby's rally traced a very rakish path from Paris's Left Bank to the charmingly chic environs of Deauville on the coast in a cavalcade of vintage sports cars. The Rake's Digital Editor Ryan Thompson went along for the ride.
If you've been a reader of
The Rake
for a number of years, then you'll almost certainly be familiar with a certain chap by the name of Alexander Kraft. 'Krafty' is firstly a very good friend of The Rake, while also being a great ambassador for all it espouses, that being living life to the full (even at the expense of lopping a few years off the end) and doing so in the most stylish manner possible. Mr Kraft is, in short, an exemplary purveyor of
la dolce vita
. Secondly, he is the CEO of Sotheby's Realty France and Monaco, which, the two elements combined, make him something of a baller. So when he invited The Rake to take part in the second annual Sotheby's rally - "Castles, Cars and Art de Vivre" – from Paris to Deauville recently, one needn't have taken much time to answer in the affirmative. Fine wines, fine cigars, fine watches, fine real estate, fine cars and fine style all wrapped up in the company of the finest people - you'd have to be a heathen, or worse, a socialist, to turn down such a magnanimous offer.
Equipped with the purring engines of a pair of Jaguar XKs, an E-type, various Ferraris (including Alexander's own 365GT), one Mercedes 600, a Morgan and the Range Rover "Overkraft" support vehicle, the purpose of the trip was manifold: to experience a snapshot of Sotheby's frankly astounding realty portfolio, but in such a way that reflected the lives of those very people who might indeed purchase such contemporary fortresses. Hence the vintage cars, the fine dining, the impossibly stylish attire, and the goblets of joie de vivre into which all the aforementioned was poured into and slaked back.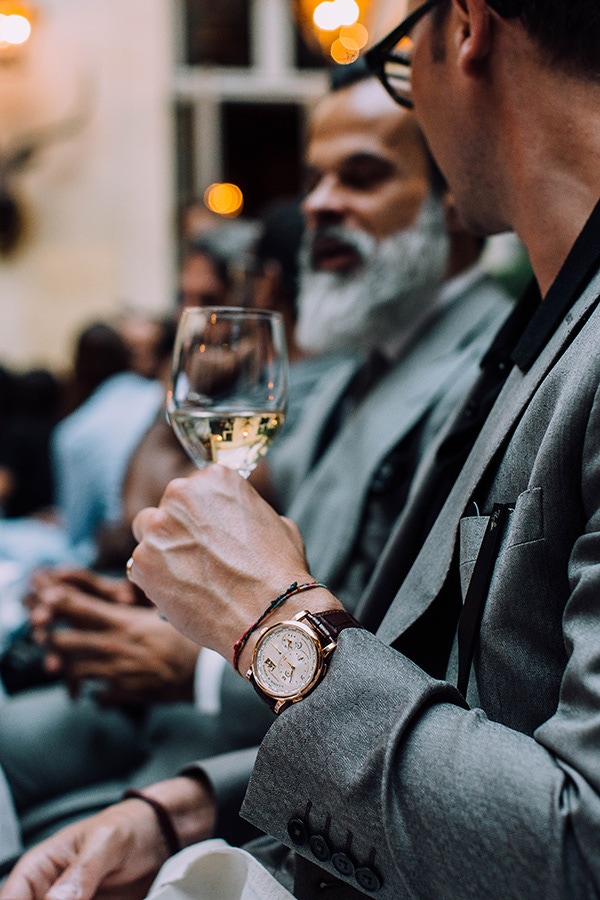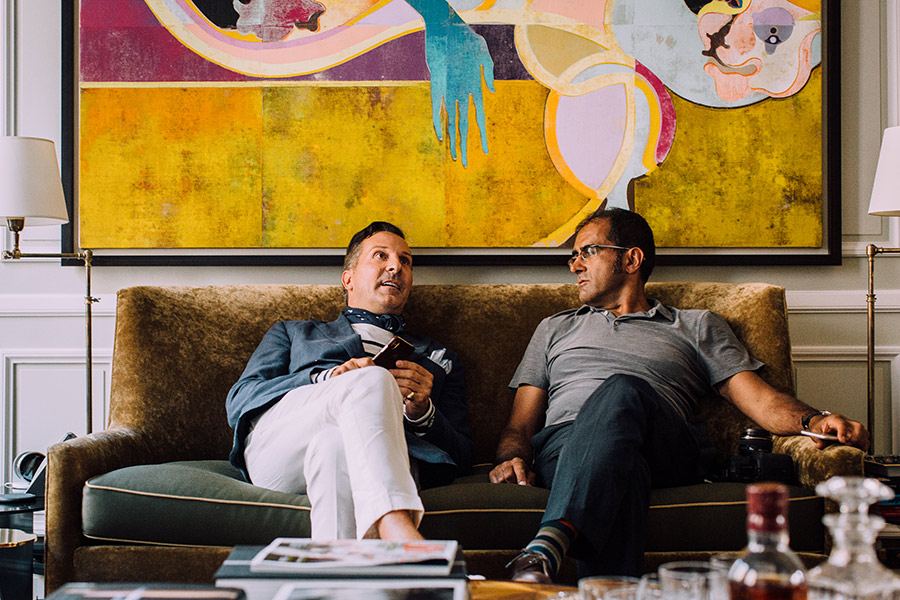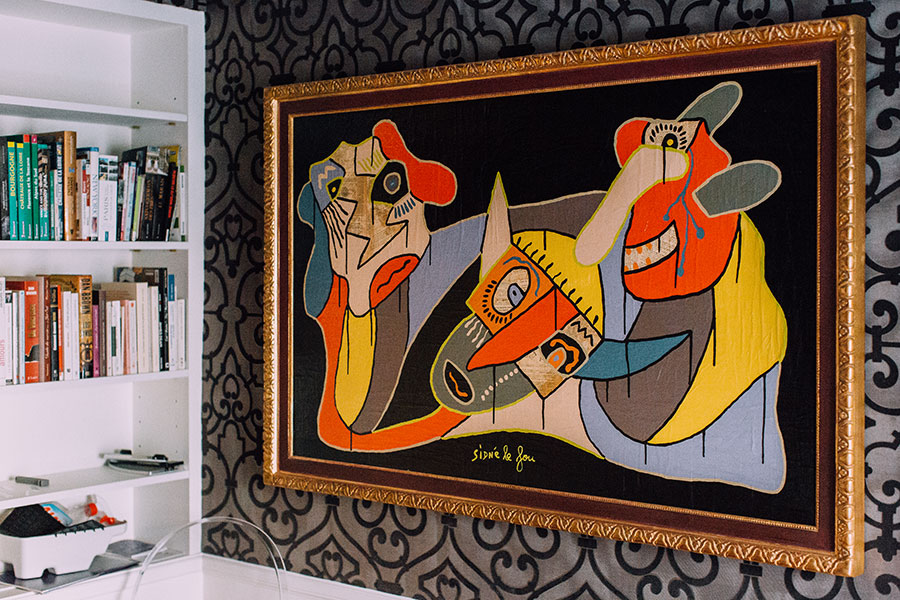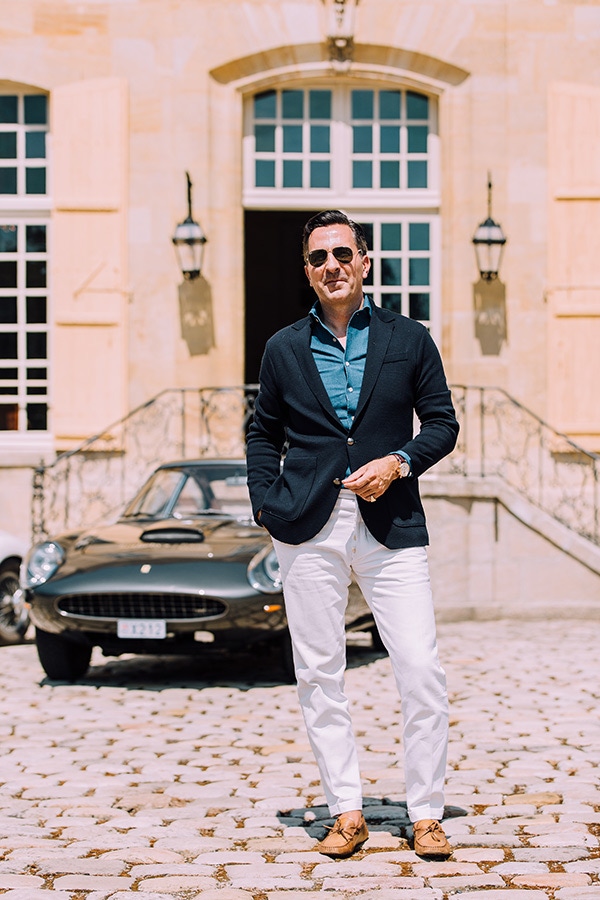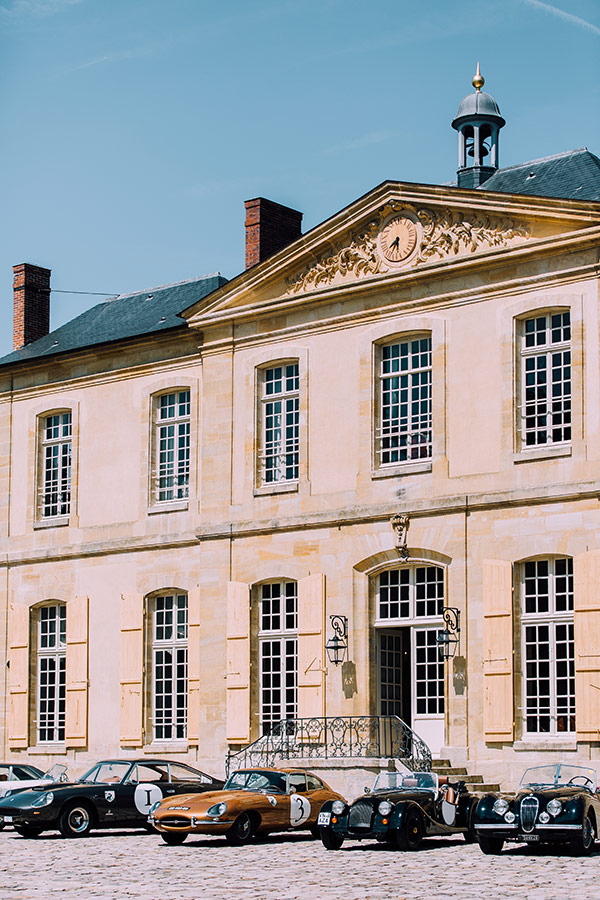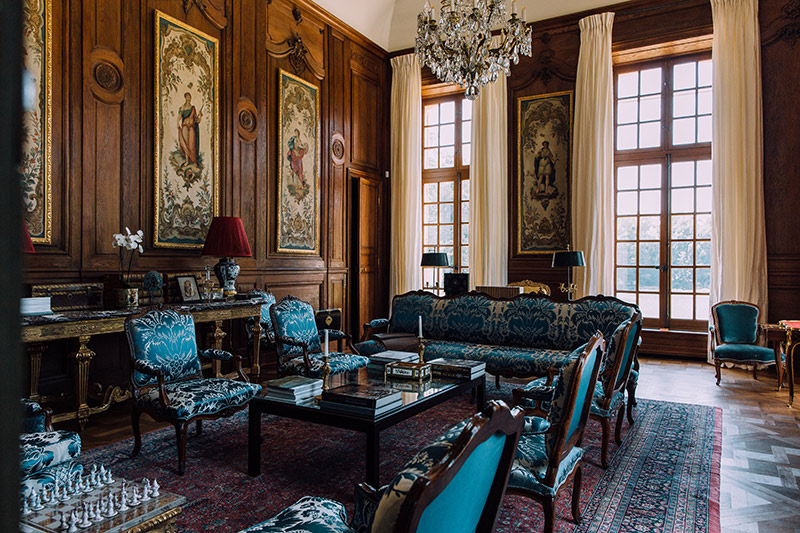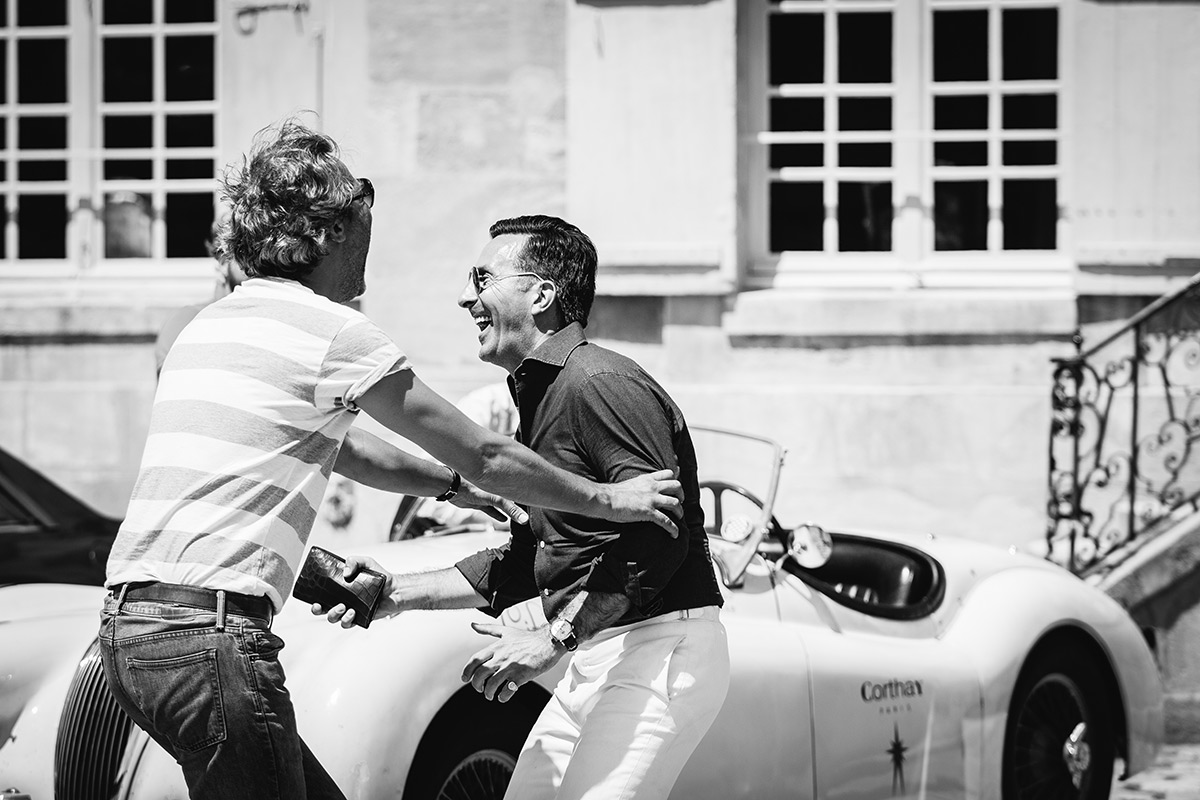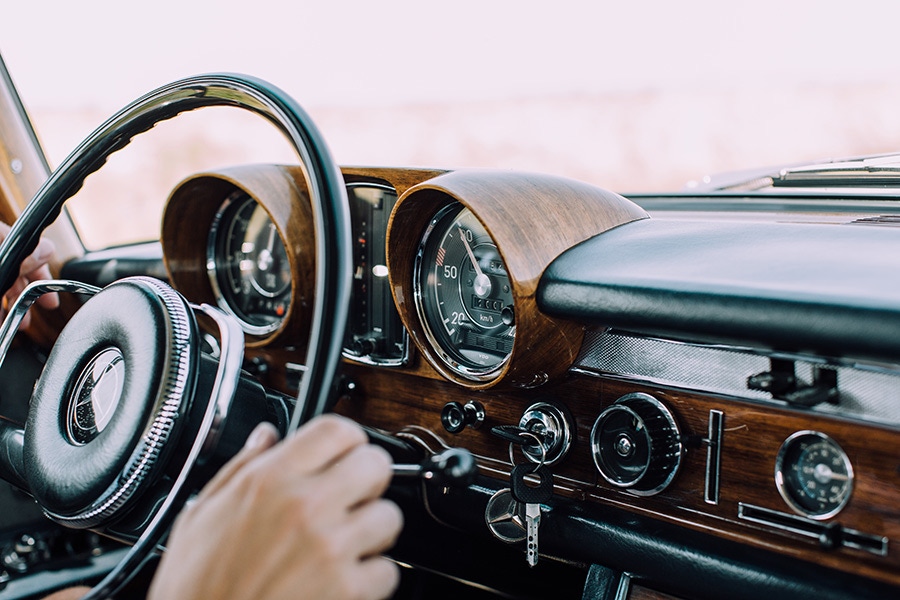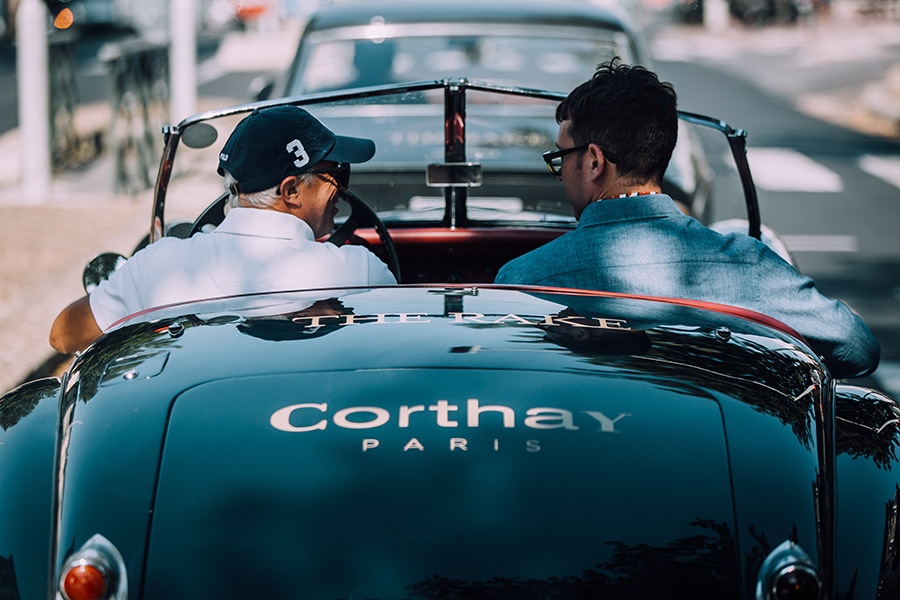 The journey itself began at an extraordinary apartment tucked away in Paris' Rive Gauche, containing rooms that, much like Paris itself, were designed in such a way as to be marvelled at from whichever direction one approached them. A secret room hidden behind a moveable panelled wall was found equipped with everything a man needs when keeping his own private company - namely single malt and four cabinets of Cuba's finest fauna massaged into about 200 cigars. A nice touch, I'm sure you'll agree. That evening, the trip and its kind sponsors – including A Lange & Söhne (the German watchmaker is also this year's sponsor of the Concours of Elegance at Hampton Court Palace), Tod's, Corthay, and Cifonelli – were duly baptised in the good grape at Ralph's, the restaurant situated in the courtyard of the flagship store of the American style scion. If attendees were drifting off into a haze of booze and deluxe burgers, they were quickly jolted back to life by a selection of A Lange & Söhne watches that found their way onto every happy wrist (handing them back at the end of the trip was a different experience altogether).
The following morning we found ourselves in a most perfectly situated apartment in the 16th arrondissement, devouring croissants hand over buttery fist while in the shadow of the Eiffel Tower. A more minimalistic rendition of Parisian chic than the previous evening's property, it nevertheless imparted the same gravitational force upon one's jaw. While both Paris apartments had that wow factor in abundance, these paled in comparison to the effect of driving up to the imposing facade of Chateau de Villette in Condecourt, a two-hour drive from the French capital. One could expend vast amounts of column inches trying to describe such a place in detail, and it would warrant such too, but for brevity's sake let me just say that it was one of the finest examples of considered opulence I have ever seen (and that's before I discovered the 8-tonne retractable hidden swimming pool in an adjacent courtyard). It turns out the owner is a Russian car dealership magnate, or at least that's the official line.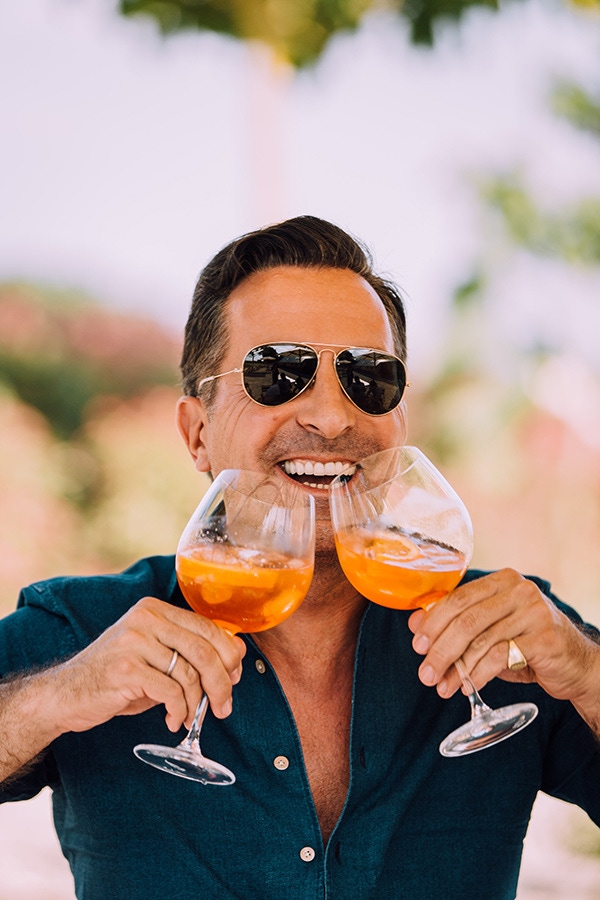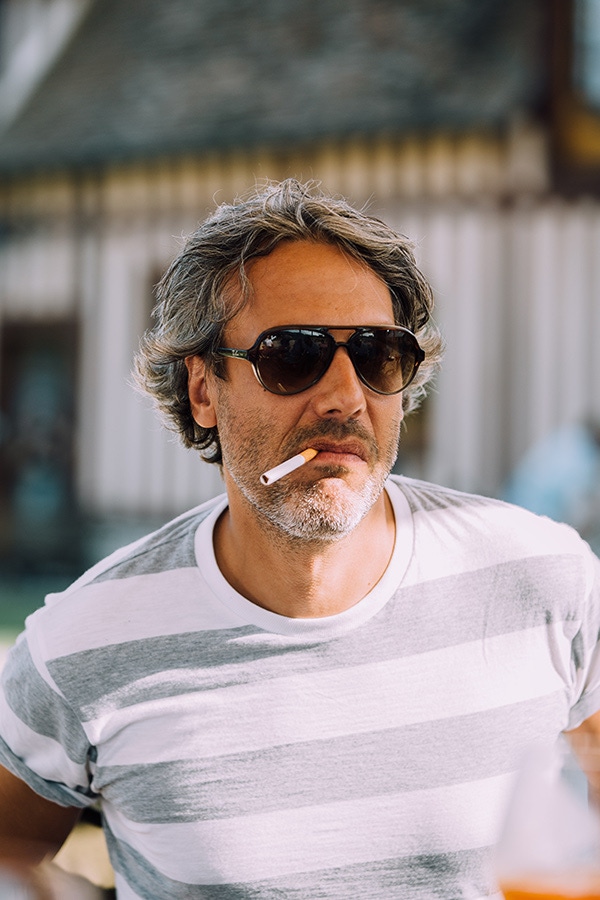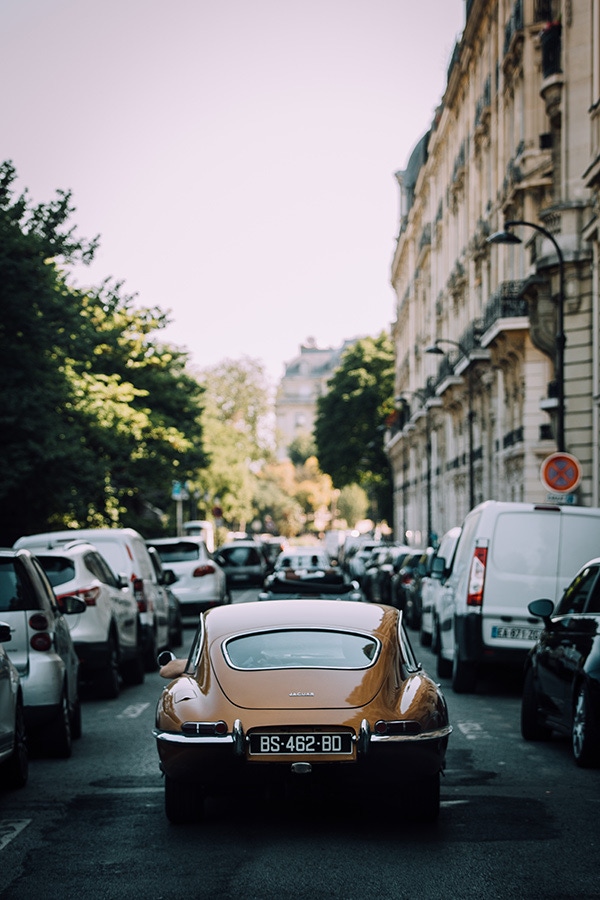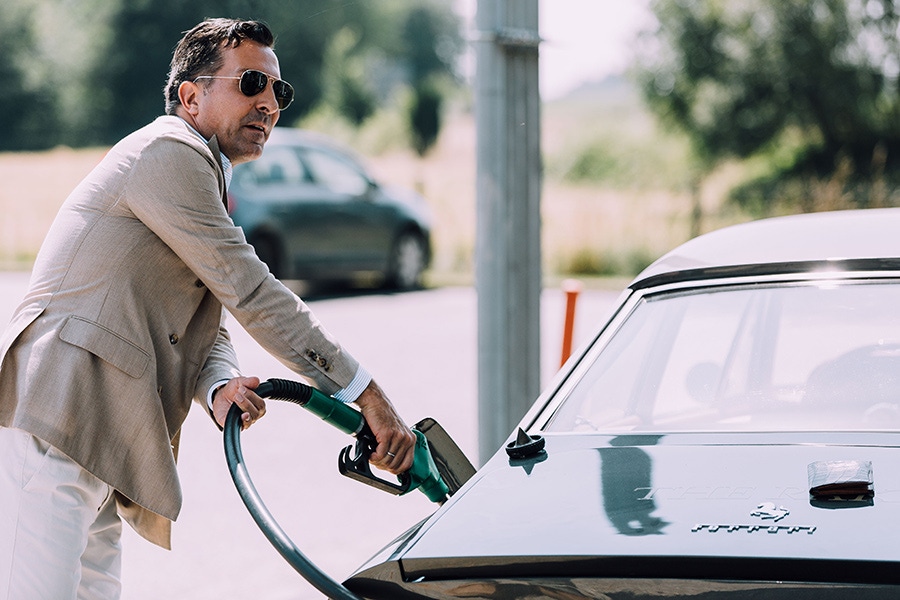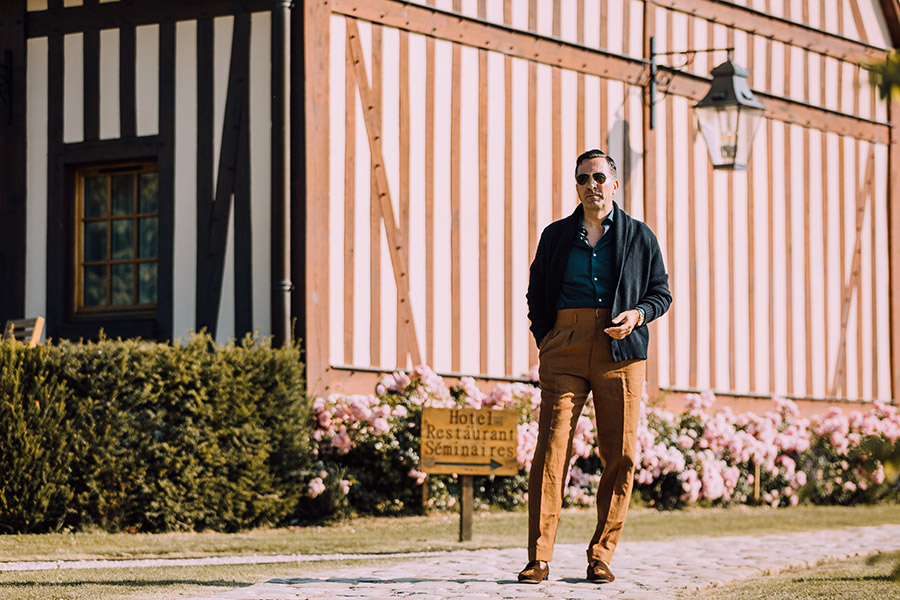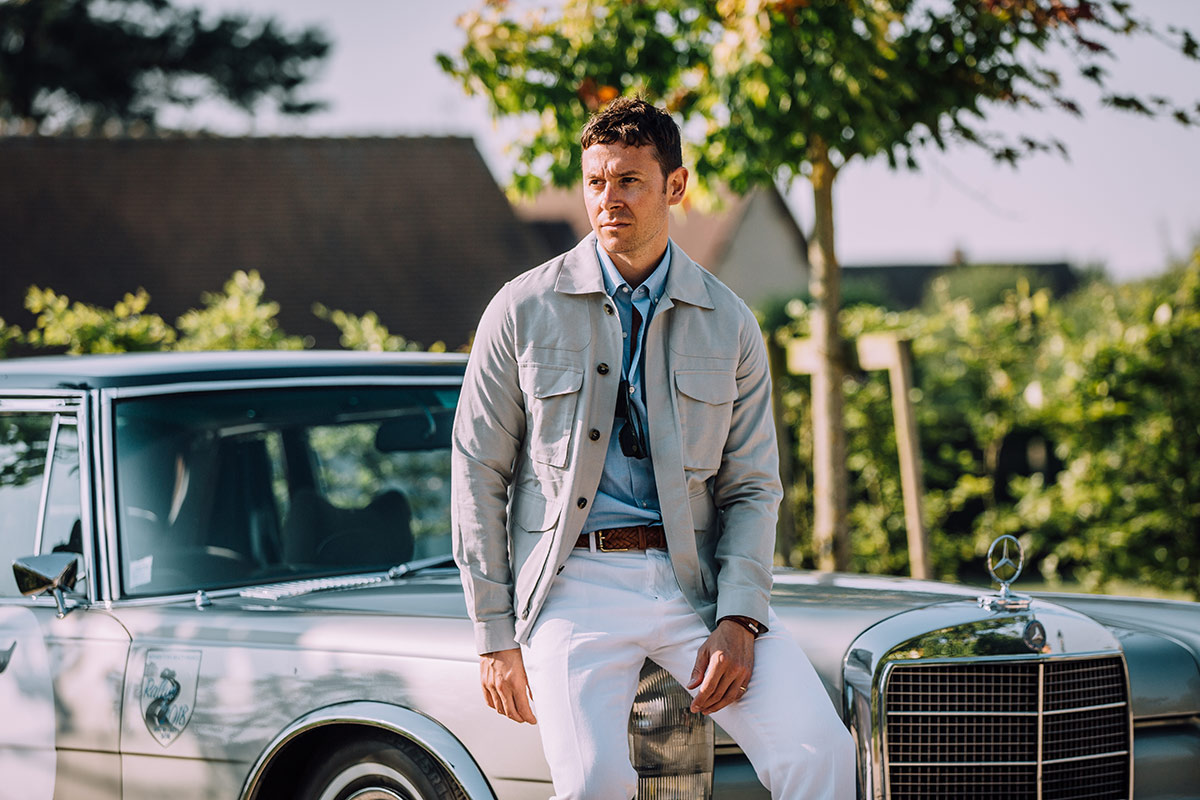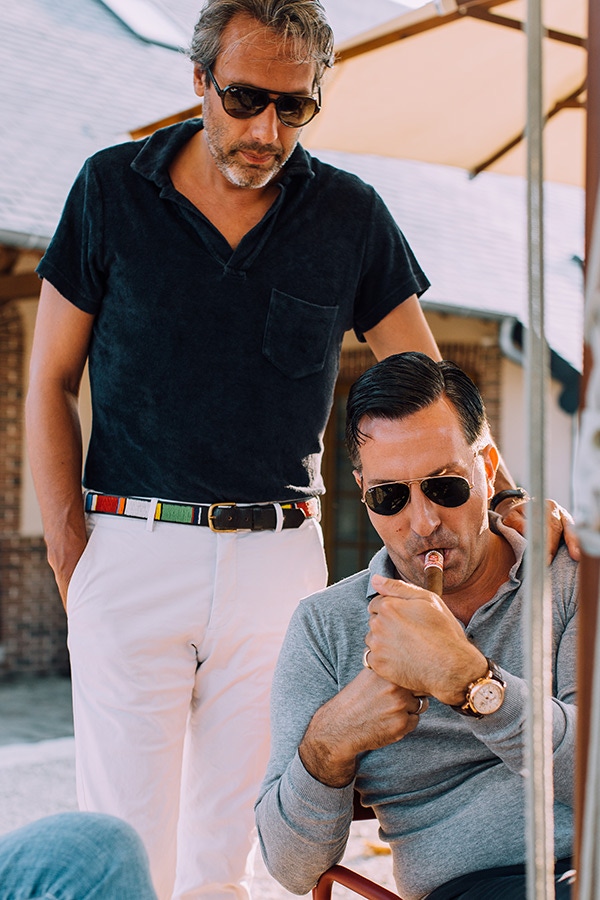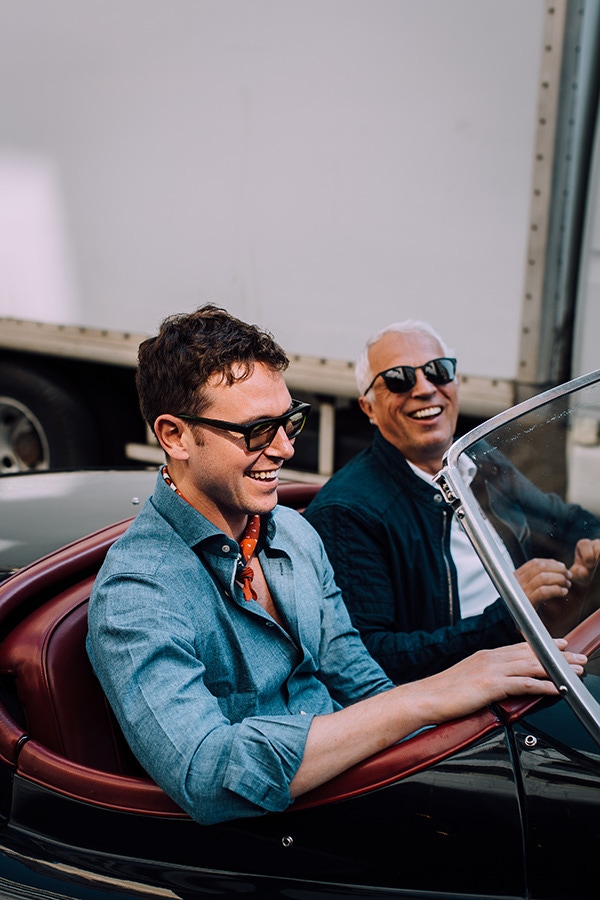 Board and lodging that evening was at the charming Manoir de Surville in the heart of Normandy, which we arrived at in ample time given that most of the drivers appeared to be wearing lead shoes that day. Aperol o'clock ensued. Cigars were produced. The rest is an orange blur. Such was the glorious weather however that even a hangover borne from imbibing Stygian quantities of liquor could not persist for long, and so this elegant cabal of petrolheads started their engines and headed out for the home of the esteemed French film producer, writer and director Claude Lelouch. A veritable powerhouse of French cinema, Mr Lelouch was the most gracious host, welcoming us into his circular country house, at the centre of which was a doughnut-shaped swimming pool that can be best described as a horse training pool for humans. Every bed in the house was also obligingly round in a nod to the rather eccentric circularity of the building. The golf course for a garden provided ample post-swim distraction for the few of us who hadn't passed out beneath the abnormally unforgiving Normandy sun.
After lunch at the splendid La Ferme Saint Siméon in Honfleur, Alexander introduced the party to the last of the Sotheby's properties of the trip - the Manoir de Bois Lurette in Villers-sur-mer - an imposing 700m² period mansion perched in 11 acres of stunning lightly manicured grounds and with a breathtaking view of Deauville and the English Channel. With 11 bedrooms, it's big enough to comfortably house a garrison of relatives (should masochism be your thing). Most notable is the fact that both Monet, Manet and Pissarro used to stay in the property and paint in the conservatory, the floor tiles of which were chosen by Monet himself.
Supper that evening at Les Vapeurs in Trouville was a typically raucous and rousing send-off and a fitting tribute to what was an amazing journey through some of France's most exquisite countryside. That heady concoction of opulent properties, vintage cars, classic style, incredible food and drink and the joviality between new and old friends makes for unforgettable memories that not even nine Aperols, three pints of weiss beer, and half a bottle of Armagnac can erase. Mr Kraft, we salute you. Here's to next year's rally.