Celluloid Style: American Gangster
How do Denzel Washington's suits and the wardrobes of his fellow cast members perfectly reflect New York City's underworld in the 1970s? We find out.
Looking into the mirror in a nightclub in downtown Harlem, New York City, Frank Lucas quizzically asks his younger brother Huey, "What you got on?" "A very, very nice suit," Huey responds proudly, wearing a 1970s-style silk shirt with the exaggerated collar overlapping the lapels of his three-piece. Lucas, however, disagrees. "It's a clown suit. That's a costume with a big sign on it that says 'Arrest Me'. You understand? You're
too
loud, you're making
too
much noise." He pulls his younger brother close to dispense some words of wisdom. "Look at me. The loudest one in the room is the weakest one in the room." Brotherly love then takes over and the wardrobe malfunction is seemingly forgotten. Lucas closes the scene with the line, "You know if you wasn't my brother I'd kill you. I'd blow your motherfuckin' brains out. I'm taking you shopping."
Despite only being ten years old, Ridley Scott's
American Gangster
– which he recalls as one of the biggest undertakings of his esteemed career with 360 scenes in over 180 locations – is a cult classic that's loosely based on a true story. With the score composed by Scott's frequent collaborator Marc Streitenfeld, it's a gripping crime thriller that masters a character balance of hoodlum VS gentleman and kingpin VS family man with a funk-laden soundtrack of period blues, soul and R&B against the backdrop of a deteriorating but bustling inner city. Denzel Washington steals the show as Frank Lucas, overseeing an innovative heroin trafficking empire during the Vietnam War with the help of his closely-knit family. Meanwhile, there's the dishevelled, straight-shooting and honest cop — the antithesis of the New York police force in the 1970s — Richard 'Richie' Roberts, played by Russell Crowe, who's hot on Lucas' tail.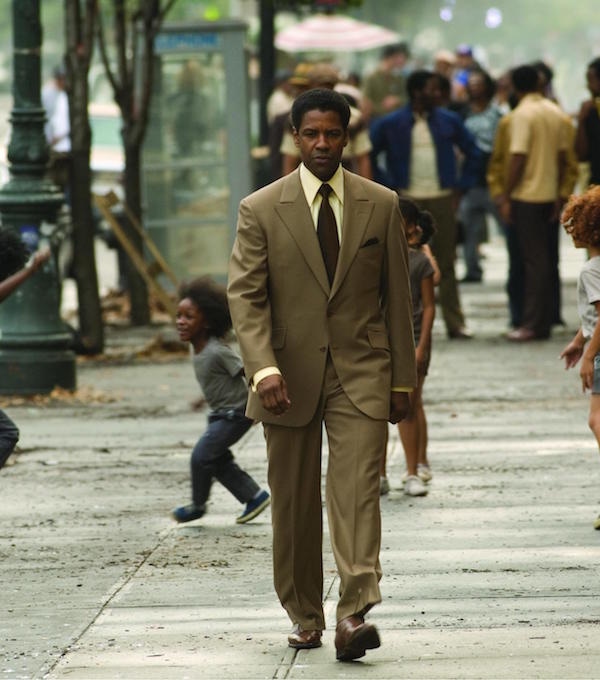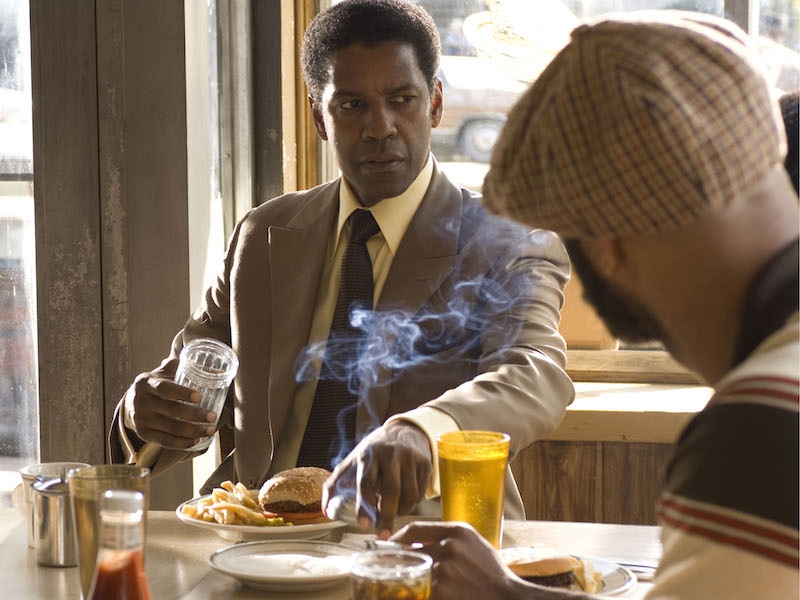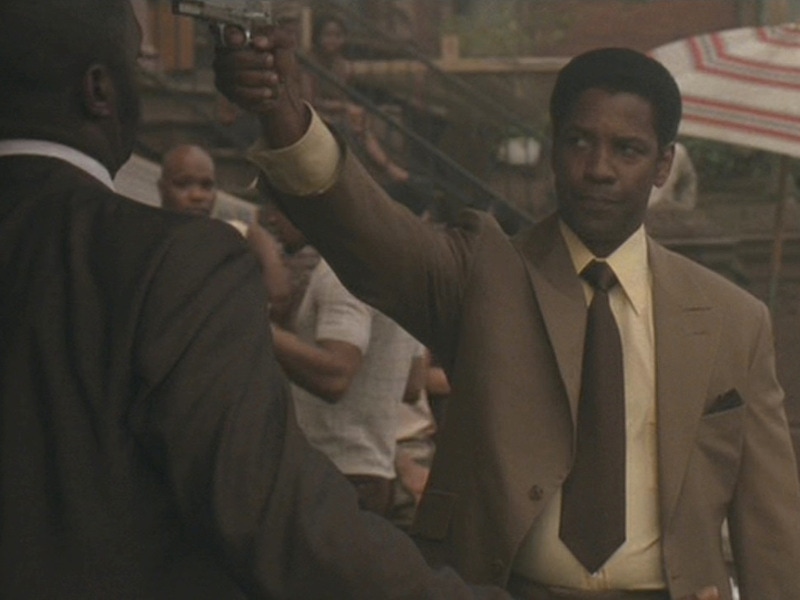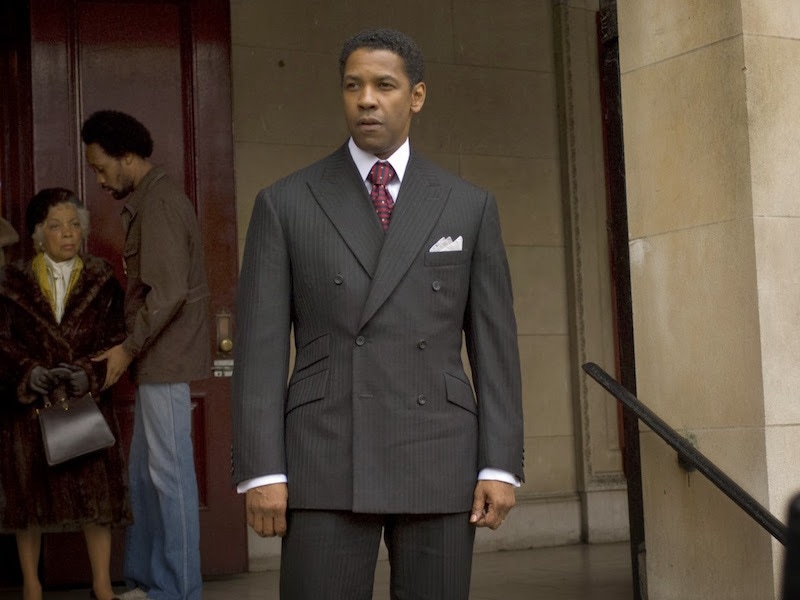 In the 'Fight of the Century' scene – a battle between Joe Frazier and Muhammad Ali – Lucas sports a $50,000 chinchilla coat with a matching $25,000 hat with immense verve. They were gifts from his wife and he resultantly felt obliged to wear the opulent coat, despite knowing it would make him the loudest one in the room by quite some way. With a camera in hand, Roberts is in the crowd and on the hunt for the distributor of a brand of heroin colloquially known as 'Blue Magic', and spots Lucas due to the sheer lavishness of his ensemble and his intriguingly close ring proximity. He finally had his man and the coat — which is one of the most iconic pieces of outerwear in modern cinematic history and street folklore — was ultimately his downfall. Once the FBI made their investigative intentions known at Lucas' wedding, he threw the coat into the fireplace and watched it disintegrate in the flames, and it's at this point his empire starts to crumble.
From start to finish the styles of dress put together by costume designer Jany Yates perfectly portray New York in the 1970s, and with panache she expertly recreates the high and low fashions of the time. Lucas is predominantly seen in generously cut tailoring bespoken by Leonard Logsdail, a real-life, London-born, Savile Row-trained tailor who's been based in New York since 1990. Rather than fashionable cuts with expensive trims and loud cloths favoured by brash, tasteless gangsters, Lucas' preference for formal and modest business attire serves as a constant reminder that he wants to be seen as a businessman, not a run-of-the-mill drug dealer. In contrast, his brothers sport wide-collared knitted shirts in varying shades of brown and yellow with leather jackets, baker boy hats and Converse sneakers. On the other side of the law, Roberts is rarely in tailoring, unless he is in court trying to prosecute Lucas or fighting his ex-wife in a bid to gain custody of his son. Instead, he dresses casually in heavily worn bomber jackets, washed denim jeans, wide-collared shirts and aviator-style sunglasses to maintain his undercover status.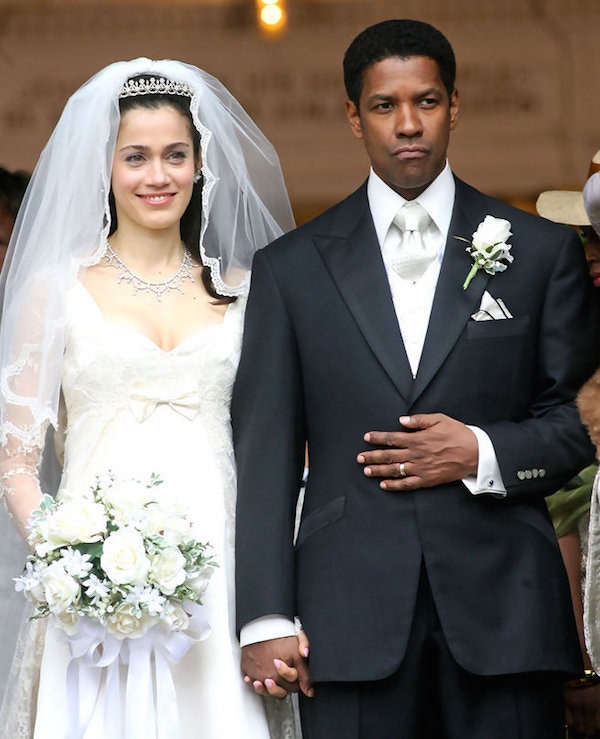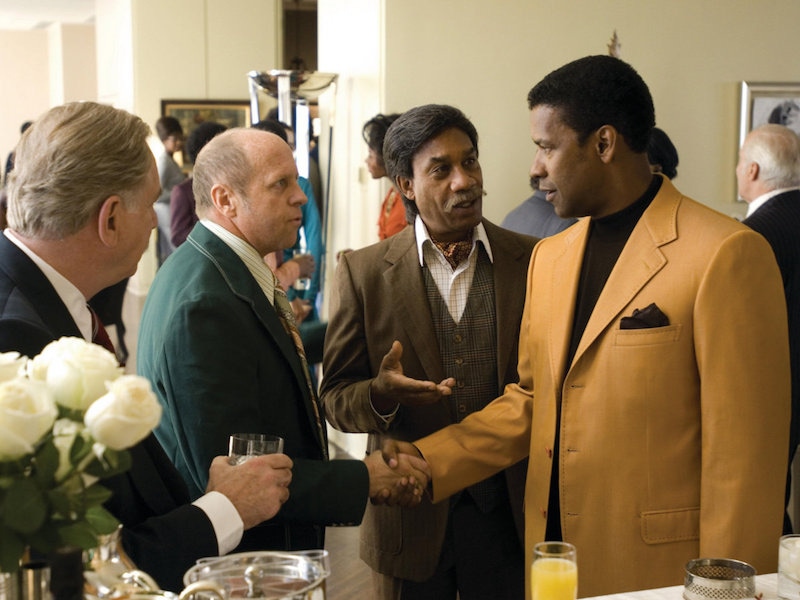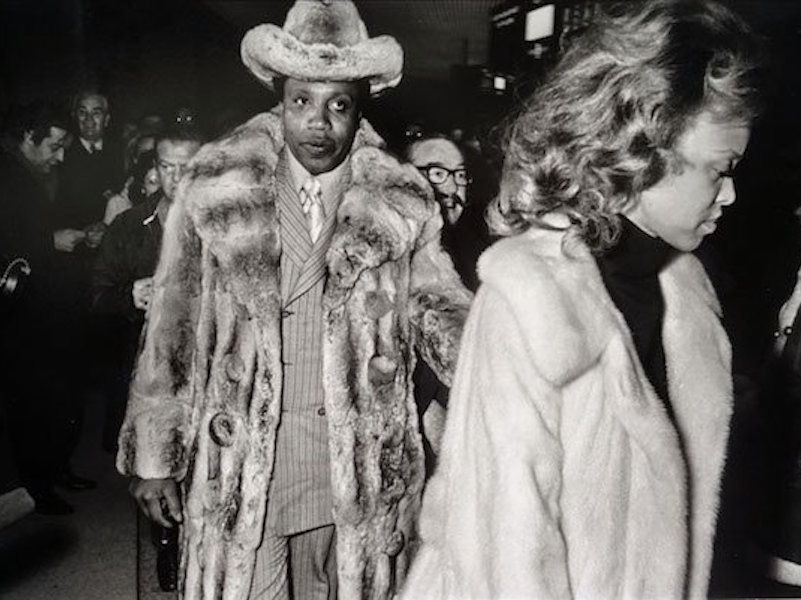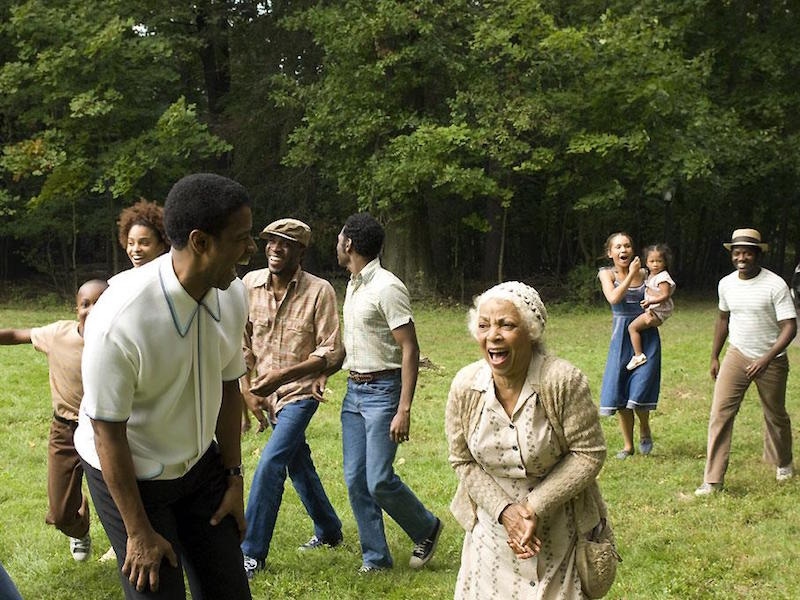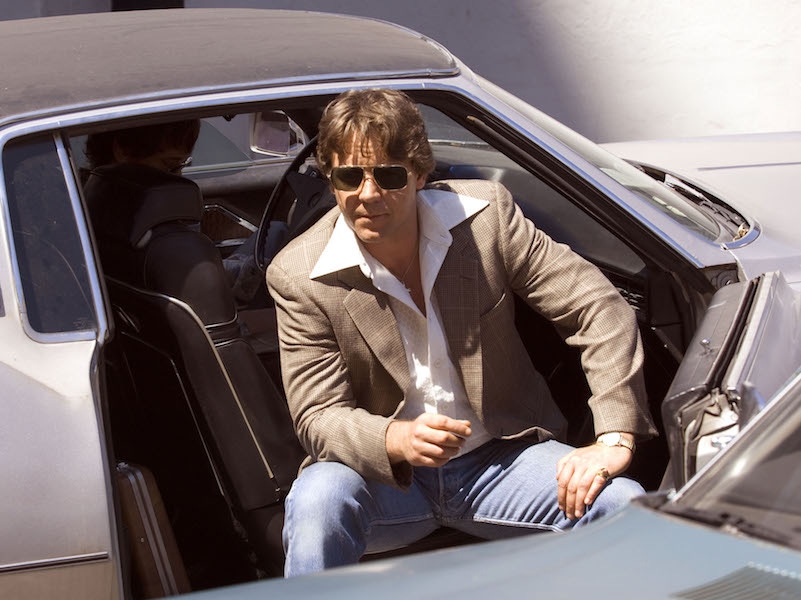 Another scene that is particularly poignant is the one in which Lucas invites his family from North Carolina to join him in the city, after gaining a foothold in Harlem's underworld.
 Sitting in a diner, he says to his brothers: "You are what you are in this world. That's either one of two things. Either you're somebody, or you're nobody." He then abruptly gets up from his seat and his family, unaware of his power and street guile, witness in disbelief as their eldest brother marches down the street towards fellow gangster Tango, played by Idris Elba. He then nonchalantly shoots him in the head in broad daylight over an overdue debt. Not very discreet, but he can be forgiven for his sand-drift brown, two-button, single-breasted suit with peaked lapels worn with a yellow spear-pointed collar shirt. Lucas would always have two items matching, and in this particular scene, it was the pocket square and tie, both in brown silk — the art of sartorial simplicity.
He looked and certainly meant business and definitely not like your typical 1970s Harlem gangster, but that was Frank Lucas. A man of carefully chosen words, his clothes were befitting of his character and status; serious but not jovial, stylish but not dull. The only exception being his Achilles heel — the chinchilla coat — which the love of a good woman could perhaps carry the blame.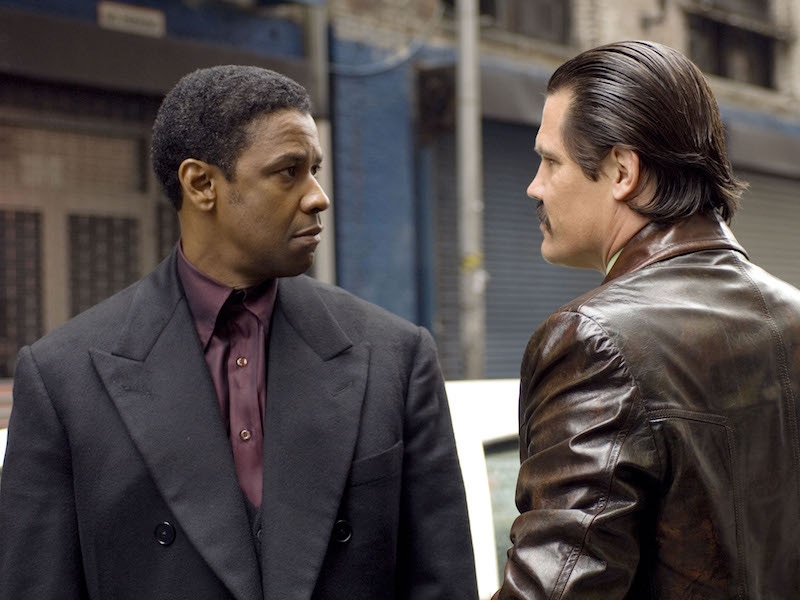 Save
Save