Celluloid Style: Get Carter
Nick Scott uncovers why Michael Caine's wardrobe in Get Carter is as enduringly relevant as the noir thriller's plot is gritty.
Even the more sartorially aware among us might assume that Dormeuil Tonik was either a cheap brand of spirit mixer or a forgotten Swansea City left-back.
The truth is far, far sexier:
Dormeuil Tonik is the mohair-wool fabric from which one of Savile Row's most wily tog-smiths – probably
Douglas Hayward, given the actor's choice of tailor at the time – created the suit worn by Michael Caine's eponymous character in the bleakly brilliant 1971 crime flick
Get Carter
: a blue three-piece that's up there with Cary Grant's attire in
North By Northwest
, Steve McQueen's in
The Thomas Crown Affair
and Sean Connery's in
Dr No
.
Favoured, in particular, by the affluent minority within the mod crowd throughout the late 1950s and 1960s, the
Dormeuil Tonik cloth in question, in (let's presume) Hayward's hands, was to Caine's form as… well, a comparison to the effect of Askeys Treat on cold ice cream is a little down-market but, in this case, apposite. It was as if the suit had come into being, organically, around Caine's form. 
The details –
slanted pockets, high notched lapel, boot cut trousers, five button single-breasted waistcoat – all made their contribution to a truly imperious whole, as did the accessories (blue long-sleeved shirt with double cuff, oversized gold and white cufflinks, dark blue silk tie with diagonal rib, black calfskin full strap loafers, Rolex Oyster Day-Date with brown leather strap). And then of course, there's the criminally dapper suit's trio of accomplices, making up a whole which will forever be associated with this and no other movie: the double-barrelled shotgun, the trench coat and a frown scored across Caine's features that could curdle milk.
But the silhouette of the three-piece is what gives Caine's actually fairly ordinary physique a measure of Olympian robustness (his line "You're a big man, but you're out of shape" to one assailant seems a touch ironic by the time we encounter Caine's bare upper torso towards the end of the film). Hayward – on whom the character Harry Pendel in John Le Carré's
The Tailor of Panama
is loosely based, incidentally - was known for being a fully rounded artisan, but any conversation with in-the-know tailoring buffs will not last long before the word "cut" passes someone's lips.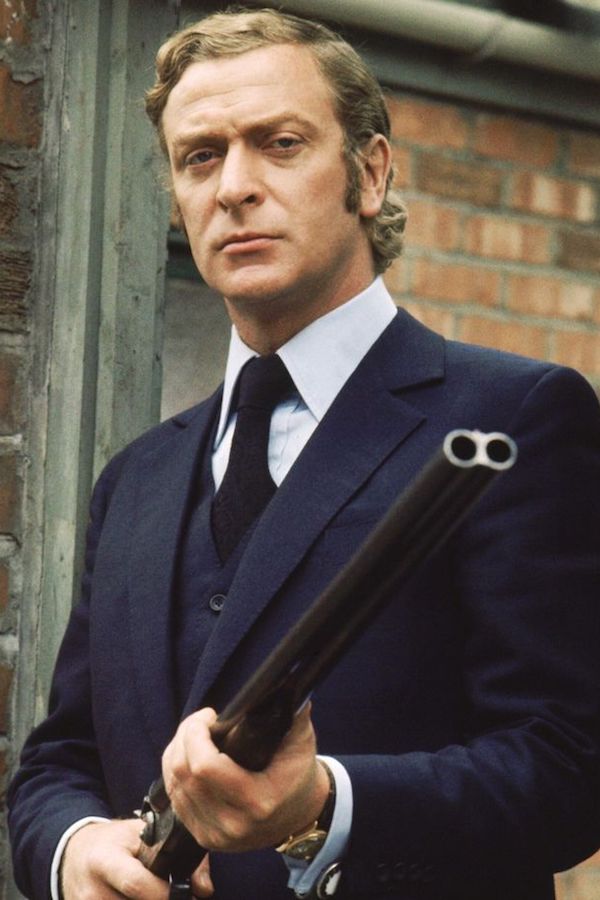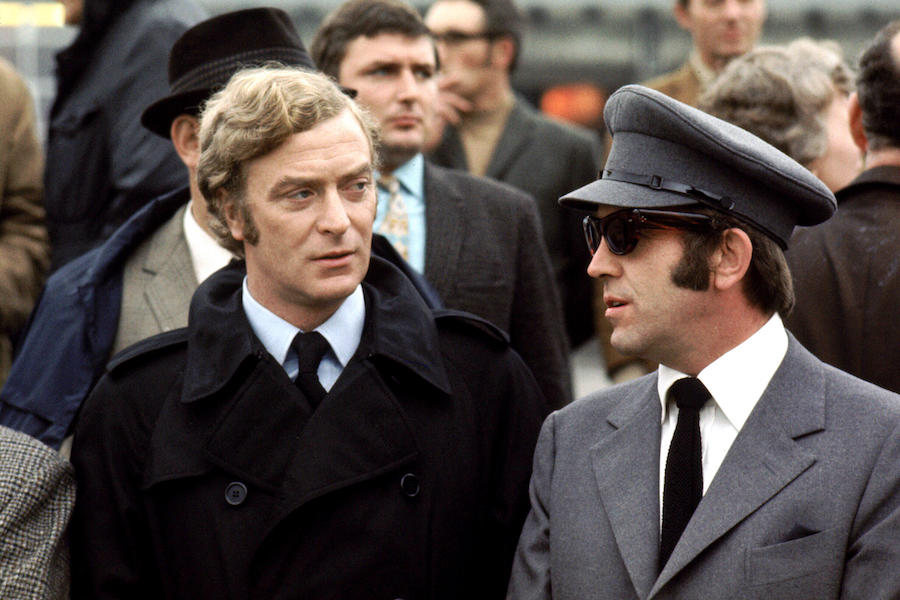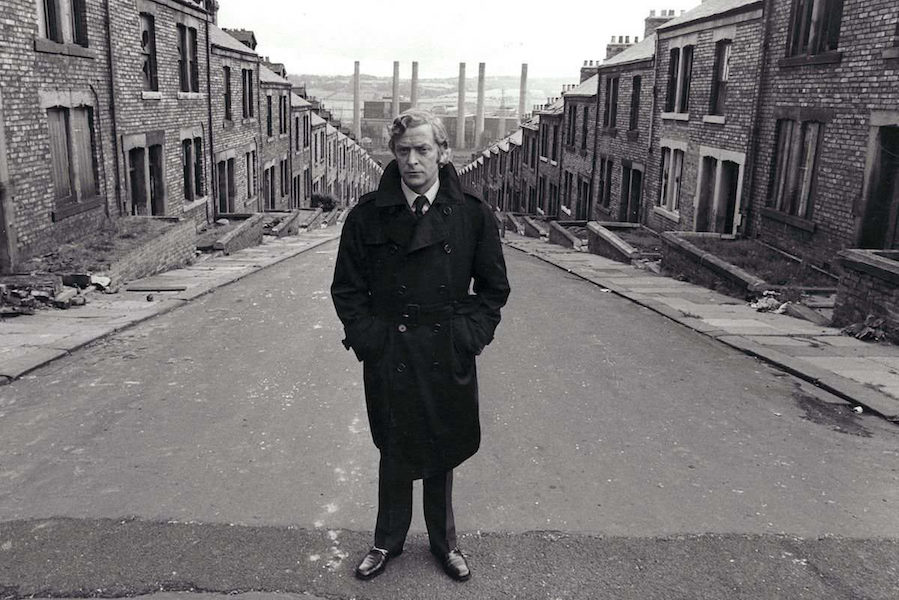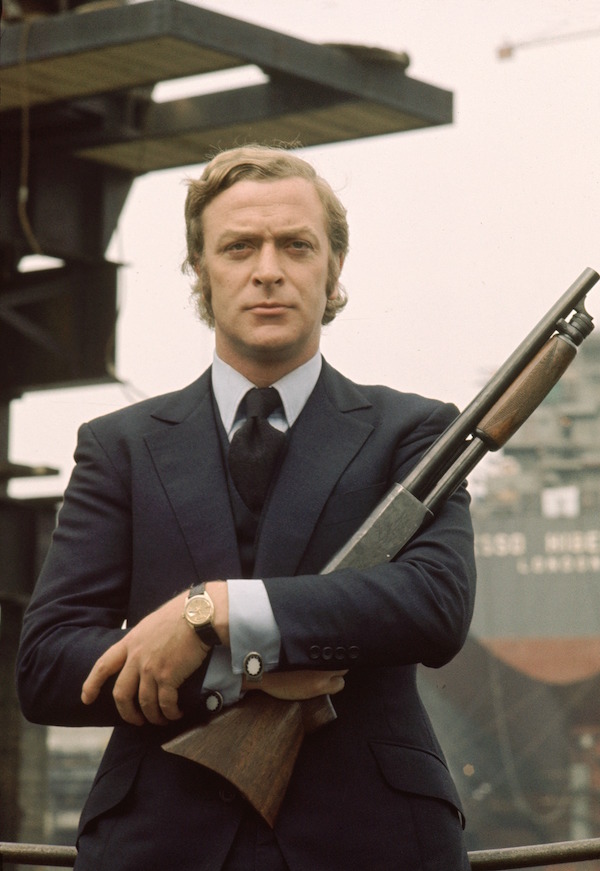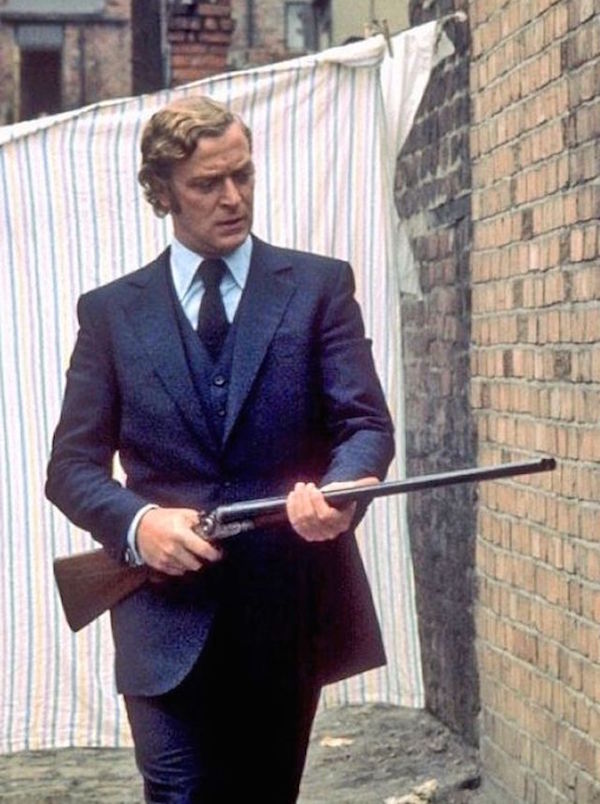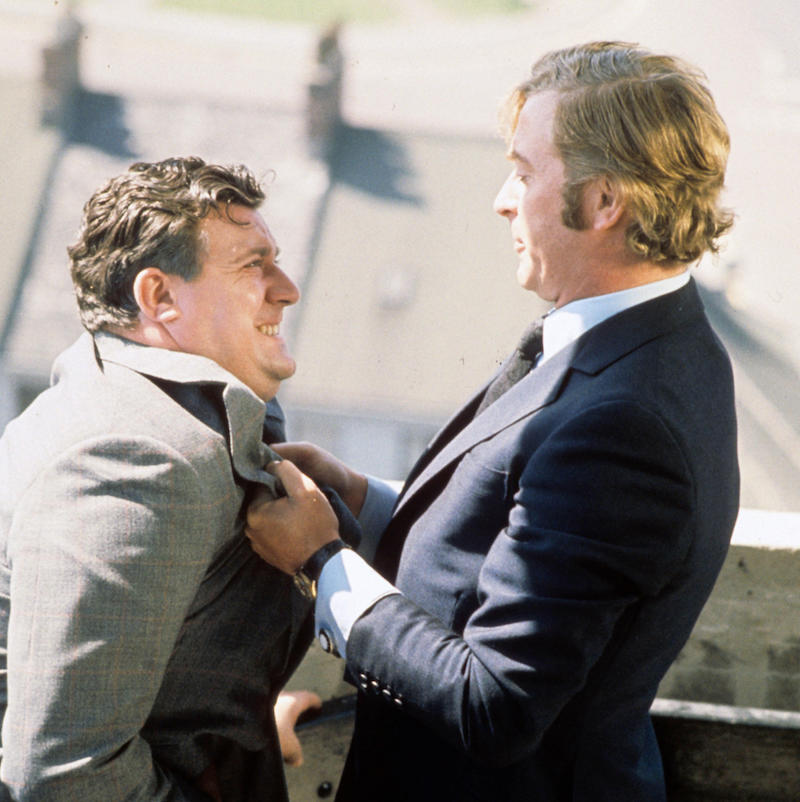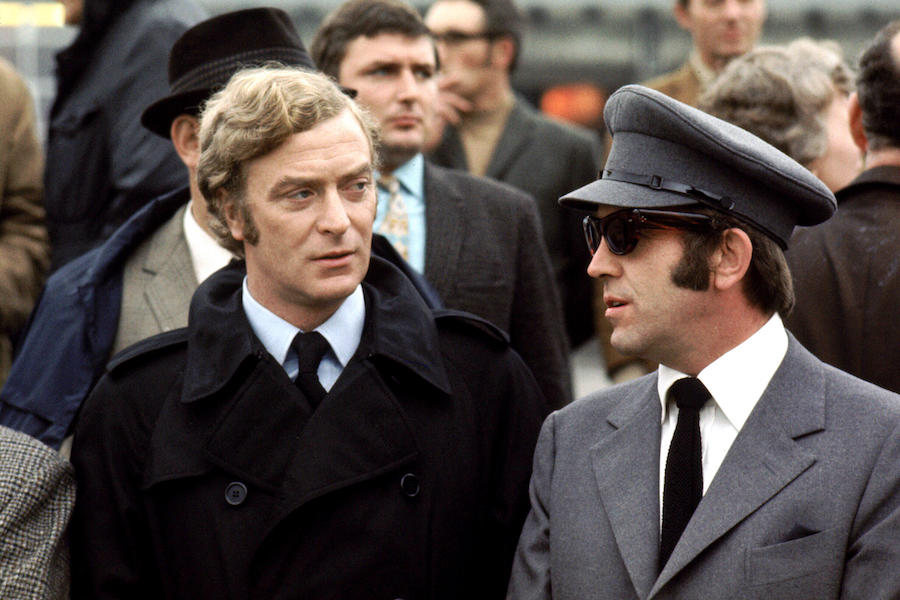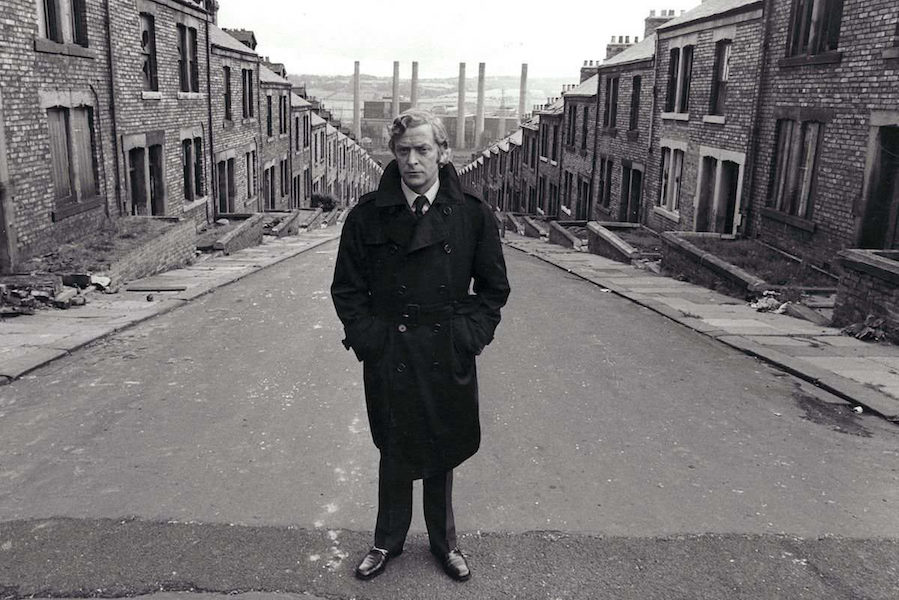 So focussed on structure was Hayward, he even studied post-war changes in the way the male denizens of Western society gesticulated during conversation, and built his observations into his approach. Hence, as Carter slips on the jacket for his brother Frank's funeral, it's obvious to the trained eye that this, rather than being yanked from a wardrobe in the costuming department, has been made for the wearer by a craftsman at the top of his game (Steve McQueen would have his suits made weeks before filming
The Thomas Crown Affair
, so that he'd have worn them for a couple of weeks before they appeared on camera, and it seems likely Caine did the same trick here, given how at ease he looks in his ensemble).
While for many, a beautifully cut bespoke suit is all about standing out, Caine always gravitated towards Hayward – who also dressed the then-36-year-old actor for
The Italian Job
– in pursuit of slick anonymity. "It was brilliant tailoring without drawing any attention to itself whatsoever," as Caine himself once said of Hayward's work, "and you didn't care that anyone didn't notice it –
you
knew. You see, it wasn't for anyone else – it was for you." 
He perhaps had to relinquish that philosophy, though, each time he sauntered into the narrative realm of
Get Carter
– a movie Quentin Tarantino has named as his all-time favourite British flick, and which Stanley Kubrick also counts among his favourites – as the juxtaposition between Caine's attire and the dank surrounds of north-east Britain, to which the character has returned to avenge the death of his brother, offers many of the film's subtler brushstrokes, and
costume director Evangeline Harrison deserves a great deal of credit for how the interplay pans out.
Three-piece suits were enjoying a revival in the seventies, but this took a lot longer to creep north from London than the spring does, and hadn't quite arrived by the time of the film's 1971 setting – hence subsidiary characters in the Newcastle scenes generally sporting casual tweeds and the typical sartorial accompaniments of the time. The only garment Carter wears in deference to his Tyneside surrounds is the trench, but he subverts that touch of complicity by turning the collar up sharply.
Those wishing to recreate the whole look can get started with a three-piece suit, modelled on Caine's in the film and also cut from breathable, high-recovery wool and mohair, by Chester Barrie for The Rake. The black, heavy-waxed cotton trench coat, extending to just above his knee, is thought to be from Aquascutum. And the shotgun? Happily, sensible emulators of Carter's dress-code but not his homicidal tendencies, you won't need one to pull off this truly killer look.