The Chapal for The Rake USAAF Jacket
There are many fine makers of leather blousons in luxury menswear, but few come with the prestige, precision or the artistry of heritage French manufacturer Chapal, as The Rake's Founder explains.
There are certain leather jackets that are inextricably linked with certain values. For example the J-24 Buco / Schott Perfecto double breasted motorcycle jacket immediately conjures up images of a sneering Marlon Brando slouched against his Triumph motorcycle in
The Wild One
and as such it perfectly characterises the word 'rebellion.' The A-2 aviator jacket, issued by the American Airforce to officers since 1931 has been donned by such an incredible litany of real life and on-screen heroes from General Douglas Macarthur to Steve McQueen that it will be forever associated with acts of immeasurable heroism. Who can forget McQueen in his A-2 made by US brand Roughwear, in
The Great Escape
, his jacket draped insouciantly like a flag of defiance against his German prison camp oppressors? And throughout my life I've owned dozens of A-2 and G-1 (the Navy version with the fur collar in
Top Gun
) jackets, numerous vintage jackets and several modern ones, each time I've slipped one I've felt tapped into their rich and heroic history. The A-2, or specifically military specification number 94-3040, was the first modern aviator jacket. It was adopted as standard issue in May of 1931, to replace the less practical knit-collar button-front A-1 jacket. Because the jackets were sourced from several different suppliers such as Werber and Aero Leathers and even civilian suppliers like McGregor and Roughwear, they could differ subtly in style but they all had the following details in common: two snap down pockets, initially without sidewarmer pockets which were considered "too civilian" for military use. The jackets also featured epaulets for displaying rank, a snap down collar which also be turned up against the cold, knit collars and cuffs. Early A-2's had wonderfully soft spun silk linings though these were later replaced by harder wearing heavyweight cotton drill. They were "blouson cut" where the body tended to billow out and was gathered together at a snug knit waist. The entire back panel was crafted from a single piece of leather as it was found that a centre seam would abrade pilots stuck in cockpit seats over long durations. On each side of the back was a deep pleat with an additional fold of leather to allow for maximum mobility. Importantly the front of the jackets featured zippers, which sealed the body much more reliably from the cold. Jackets were initially made of horsehide, though it was later found that goatskin made for a suppler jacket. They rapidly became the centrepiece of the American pilot's uniform, usually displaying patches of his squadron. During the Second World War pilots and crew emblazoned the back of their jackets with hand painted reproductions of the nose art from their planes. Often the linings of jackets had maps sewn in the event that the pilot had to bail out and find his way out of enemy territory.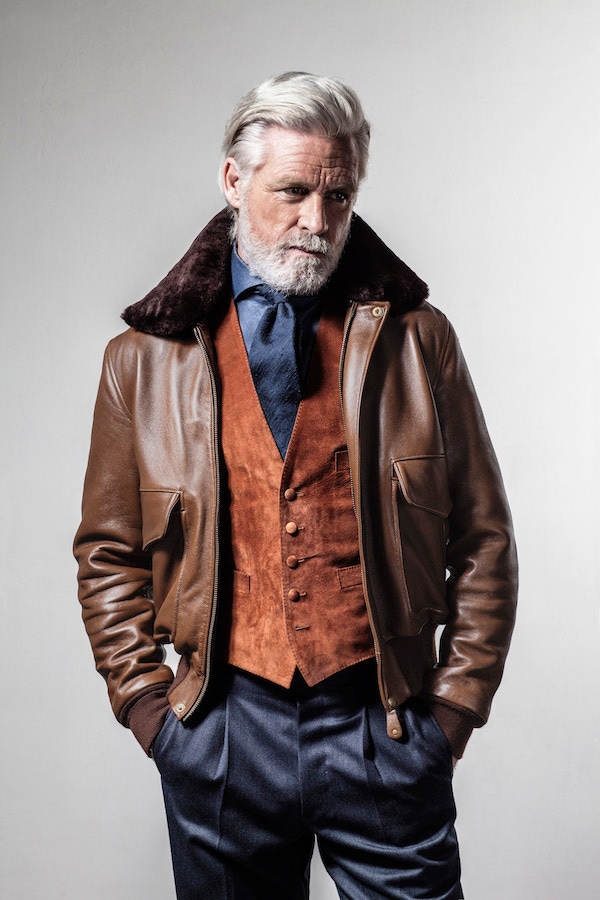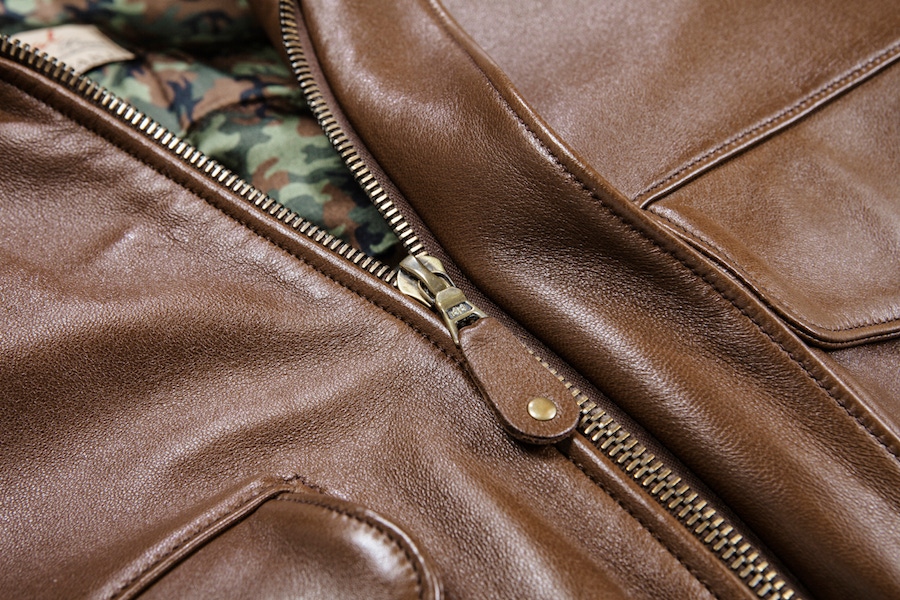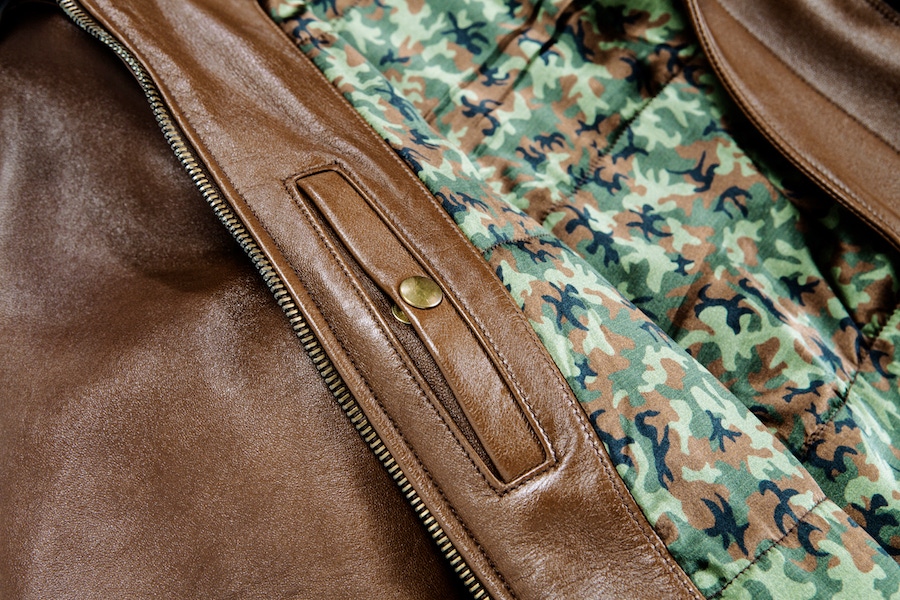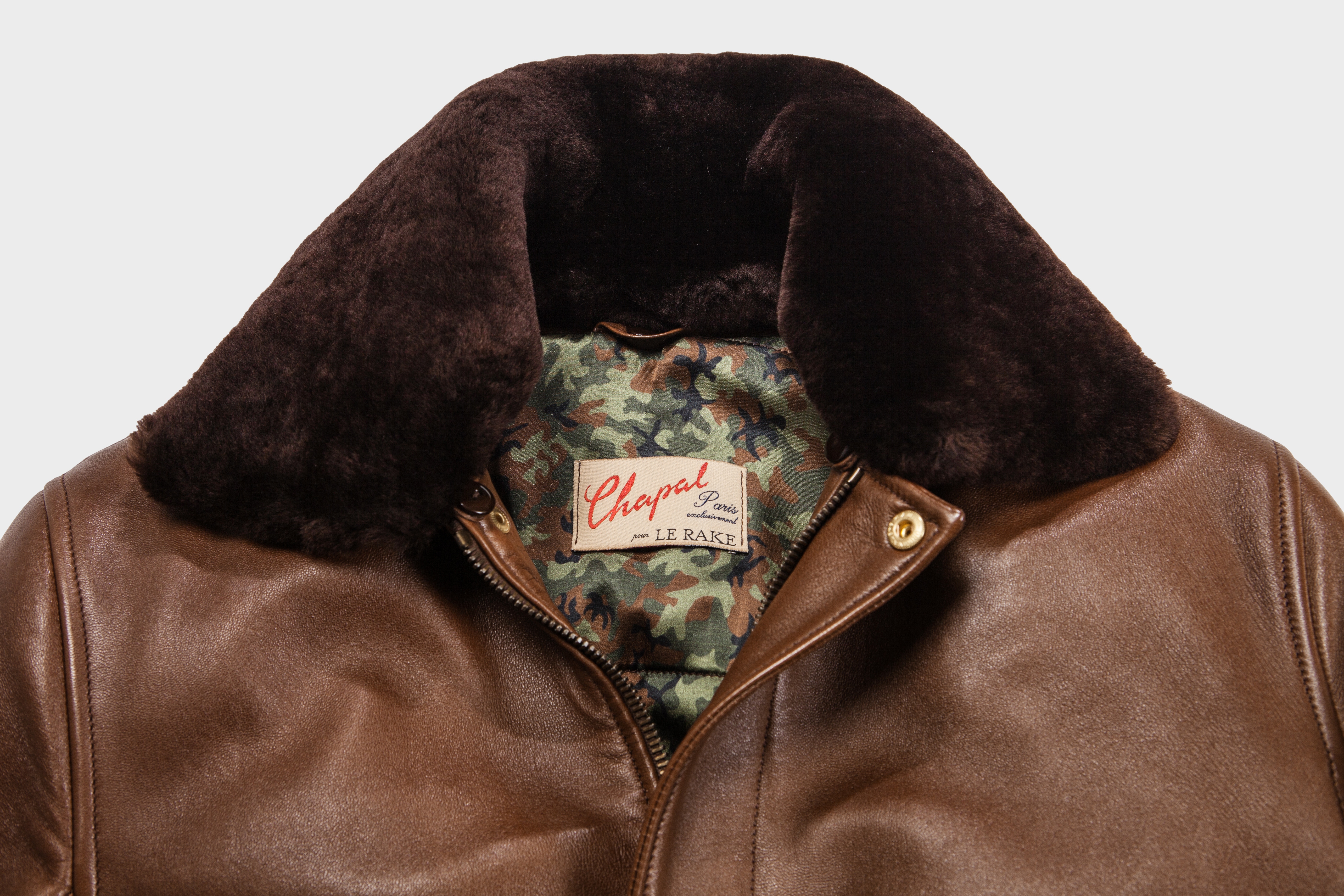 The fur collared G-1 was created from the basic blueprint of the A-2 and remains current issue equipment for flying status crew in the US Navy, Marine Corps or Coast Guard. Yet despite the many jackets in my life, I had yet to find the ultimate expression of the pilot's jacket that retained all the traditional iconography, yet which transported these military roots to an elevated state of incredible hand craftsmanship. That was until I first set eyes on a Chapal USAAF jacket worn by my friend Francois Pourcher, the communications director of legendary French shoemaking brand Corthay, and man who it would turn out had a deep friendship with the current owner of Chapal; an extraordinary man named Jean-Francois Bardinon. But what is Chapal you ask? It turns out it is one of the most mythical and famous leathergoods brands that also owns all of its own tanneries. Founded in 1832 during the pioneering era of aviation it soon became the supplier of jackets for auto racers, adventurers and pilots alike. Most notably Chapal crafted jackets for the French Airforce throughout WWI and was one of the greatest technical pioneers in treating leather to elevate its performance. In 1920 Chapal invented the method to waterproof shearling and as a result became the supplier to the US Air Force. Chapal was at one point such a vast operation that it owned its own factory in Brooklyn from 1880 to 1970. The first thing you notice about any Chapal jacket is the quality of leather. I am not being hyperbolic when I say that it glistens like a jewel, so deep and rich is the result of the vegetable-dye treatment. The second thing you realise is how amazingly soft the leather is. It is almost inexplicable, the only way I can describe it is that the leather feels almost orgiastic to the touch. I'm going to say this again, you will never touch a jacket with leather as extraordinarily well finished as those of Chapal. Says Jean-Francois Bardinon with an amused smile, "This is the result of the expertise that comes from owning and operating our tannery for close to two centuries." I've always been evangelical about the fact that the French are untouchable in the arts of cheese and wine making, to which I offer up Epoisse and Vosne Romanée as my evidence. But now I have to add to this the art of leather tanning because each hide emerging from Chapal's workshops is nothing less than transcendent. Having had the pleasure of owning a Chapal jacket now for several years I can also attest to the majesty with which it naturally patinas over time, creating a rich palimpsest of complimentary tones darkening and lightning in the most luminescent way.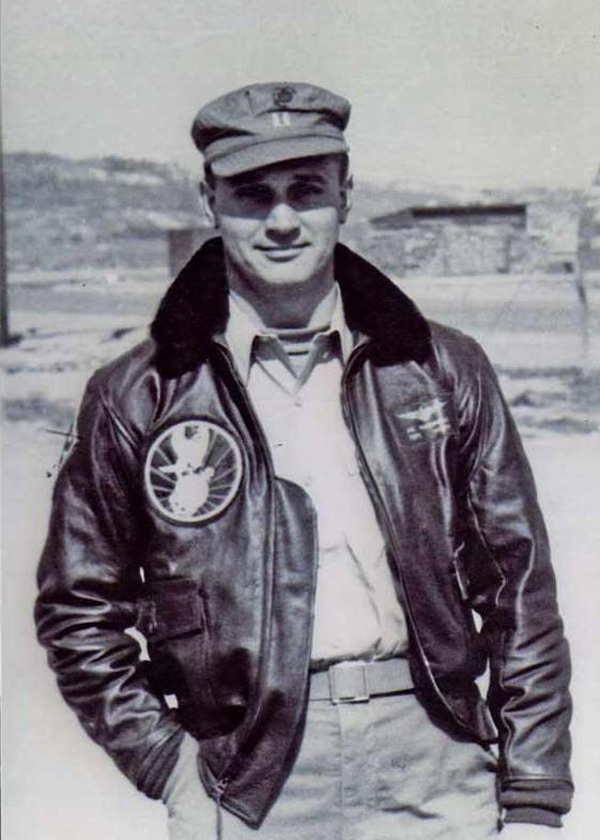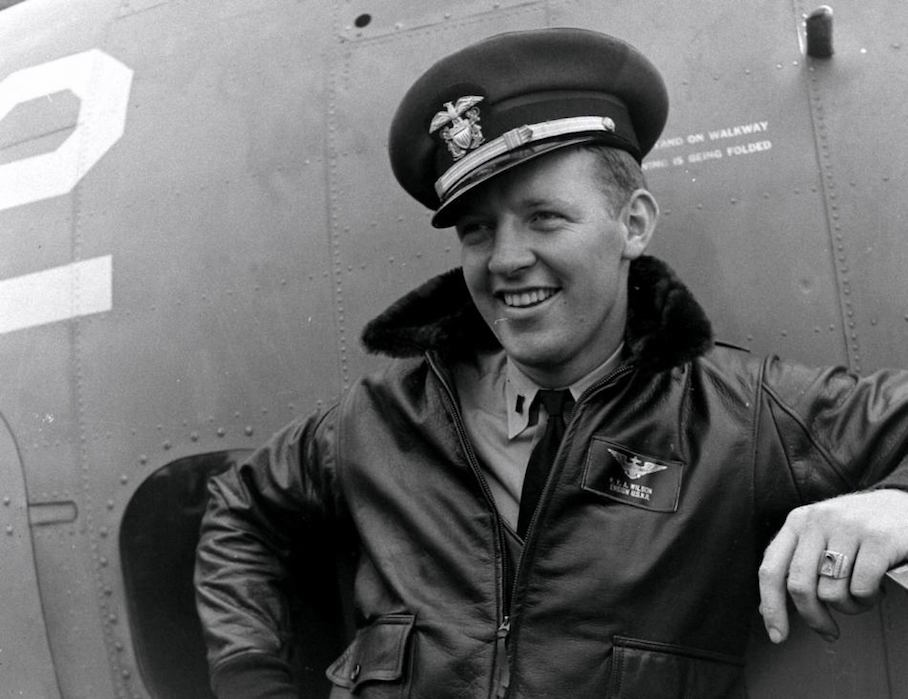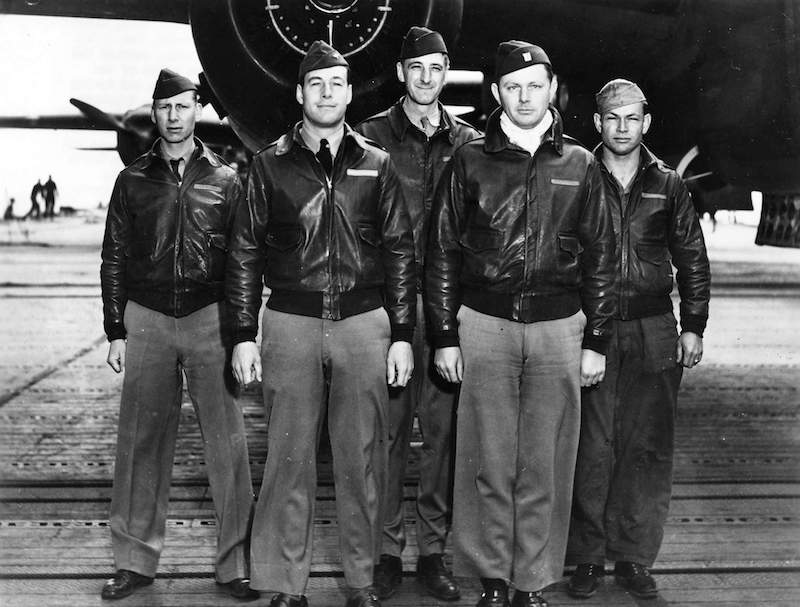 Jean-Francois Bardinon designed the original Chapal USAAF based on original patterns for the most iconic leather jackets of all time, the United States Airforce A-2 and the Navy G-1. However, he decided to merge details from different eras to create his ultimate modern pilot's jacket. Says Bardinon, "If you want a faithful homage to the A-2 jacket we make this as well. But that is not the goal of the Chapal USAAF.  I wanted my jacket to take inspiration from all the historically correct details from both the A-2 and the G-1 jackets from different eras to create the most wearable contemporary version of the aviator jacket." Accordingly, Bardinon's Chapal USAAF jacket offers a detail added in 1996 when the defense contract was given to the Neil Cooper Company and hand warmer pockets were added for practicality. The Chapal USAAF also features a detachable fur collar, which corresponds to the addition of mouton fur collars authorized for pilots C-B-I commands during WWII. Bardinon explains, "I also wanted to use the most luxurious materials possible including our very best leather hides and a detachable mouton doré. Chapal benefits from owning our own fur workshops. I wanted to create a jacket that was a faithful tribute to military jackets but simultaneously elevate them into a garment that was the ultimate expression of French craft. " Also in deference to a cleaner, more subtle and contemporary jacket the USAAF has no epaulettes. Because the Chapal USAAF was made to a vintage pattern, the resulting jacket -while magnificent to behold - was somewhat boxy in silhouette. Working closely with Bardinon,
The Rake
created a slimmed down version with a much more modern silhouette, even while retaining all of the USAAF's original iconography including the one-piece back and deep double pleats for the "action back." In addition, Bardinon selected a visually stunning light russet brown colour leather and matching fur collar, which he feels shows off Chapal's ability to finish leather and fur at its maximum. Finally he replaced the heavy drill cotton lining with lasciviously soft spun silk in camouflage for the inside of the jacket body and brown spun silk linings for all pockets. To me, the Chapal for
The Rake
USAAF represents the best of both worlds; a jacket steeped in the rich history of a tannery that was one of the military's most important suppliers, but that is also a sublime expression of French handcrafted art. It is in other words the perfect modern pilot's jacket.