See the New Chester Barrie Savile Row Store
The Chester Barrie Savile Row store has undergone a refurbishment – and it's harking back to the era in which the brand was founded.
Chester Barrie opened its first store on Savile Row in 1937, and despite numerous changes to the space and surrounding street since then, one thing has remained the same: the brand's dedication to its heritage. In time for the new season, the house has refurbished its flagship store, taking influence from the era in which it was founded while adding contemporary elements: artwork from the 1930s lines the walls, weathered pewter frames the brand's collections and the floorboards have been exposed and polished.
Chester Barrie
's Creative Director Simon Kirby says he looked to sectors other than fashion retail for design influences. "I have been particularly taken with the style of luxury hotels and have found certain influences from the interiors world," he says. "The most important thing we wanted to achieve was to create a sense of space. The store is narrow, yet quite long and the old design crowded in on the customer." The new space will hold Chester Barrie's collection for autumn/winter 2018, including the brand's premium clothing line, which uses cloth from Fox Brothers and Loro Piana, and a new capsule collection that's made entirely in England. "The focus is on fabric textures and subtle use of colour," says Kirby. "We have used flannel from Fox Brothers for our new double-breasted style as well as silk-blend boucle yarns for jackets and a particularly lush grey velvet for eveningwear. We are also using a lot of cashmere both in tailoring and for coats." The new store, located at 19 Savile Row, is now open – or shop the collection through
TheRake.com
.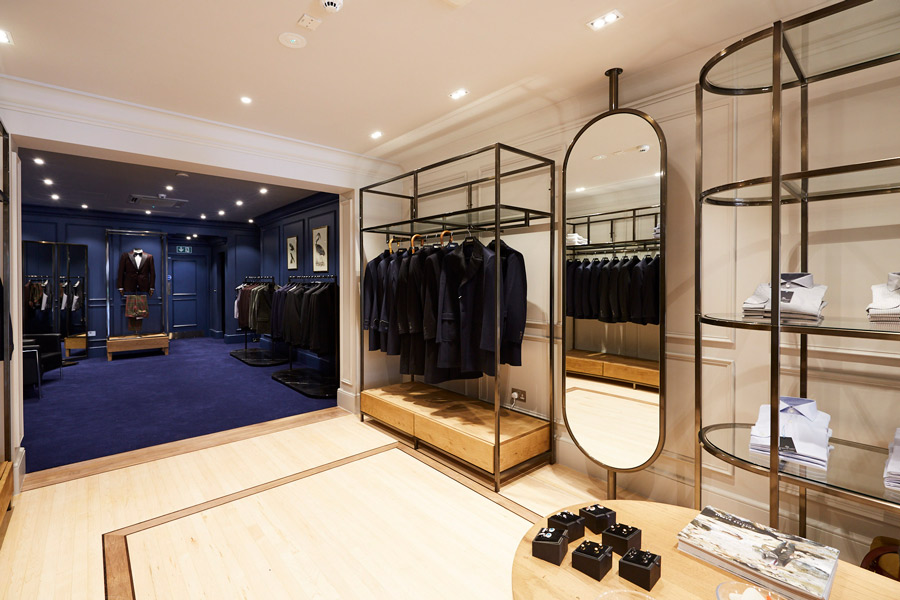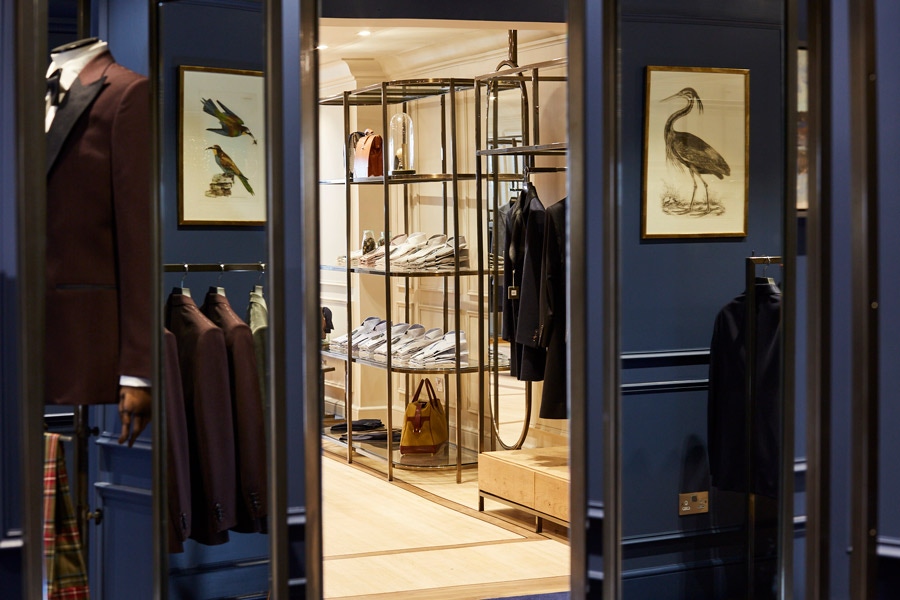 https://www.youtube.com/watch?v=7gXyf70aTO0