CHPT3: A New Era of Sportswear
Characterised by its daring designs and boundary-pushing technologies, CHPT3 represents a new era of cycling attire in which style and function go hand-in-hand.
David Millar knows a thing or two about cycling apparel. Having spent over 20 years in the cycling world - 18 of those as a professional cyclist - he's all too familiar with the garish logo-emblazoned lycras and dodgy fits that
predominate
the industry - the poorly made kits that hinder performance rather than heighten. It was only natural then, for him to develop his own la
bel based around a necessity for cycling garments that fuse functionality and technicality with style. He took the opportunity to do so after retiring from professional cycling in 2014. "W
hen it ended I wanted to do something different while making the most of everything I'd learnt over the previous two decades," he tells me. "
I was supposed to go to art school, I ditched that to become a pro cyclist, CHPT3 is the amalgamation of all the performance tech I value and the creative I love."
The label was launched in 2015 to high acclaim from both cycling enthusiasts and the sartorially-
inclined.
Yet whilst
widely lauded
, its roots are very much in the personal. The name CHPT3 honours Millar's entry into a new phase of his life. "In my final year of racing I kept being asked, 'What's the next chapter?'" he says. Millar was banned from professional cycling in 2004 after being caught doping and returned to the sport in 2006, viewing the opportunity as a second chance, a homecoming of sorts. "I knew I wanted to create a company and brand that would do things differently and I didn't want to use my name as I felt it bound us to the past.  My career was split in two by a doping ban... the second part of my career saw me becoming one of the leading voices in the global anti-doping movement - and so this is my third chapter, CHPT3. In many ways it's like a three act play, we're now in the third act, which we all end up in: the point of resolution and completion."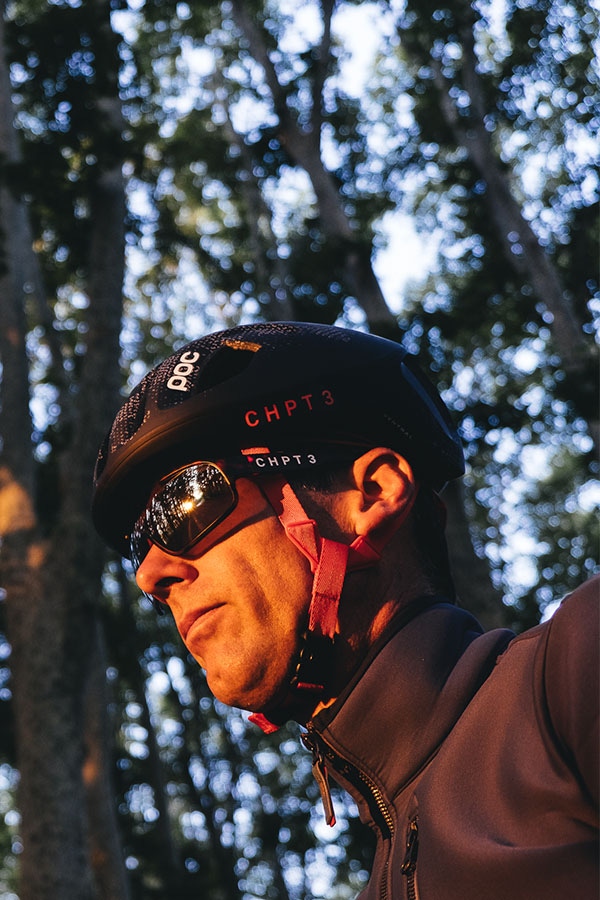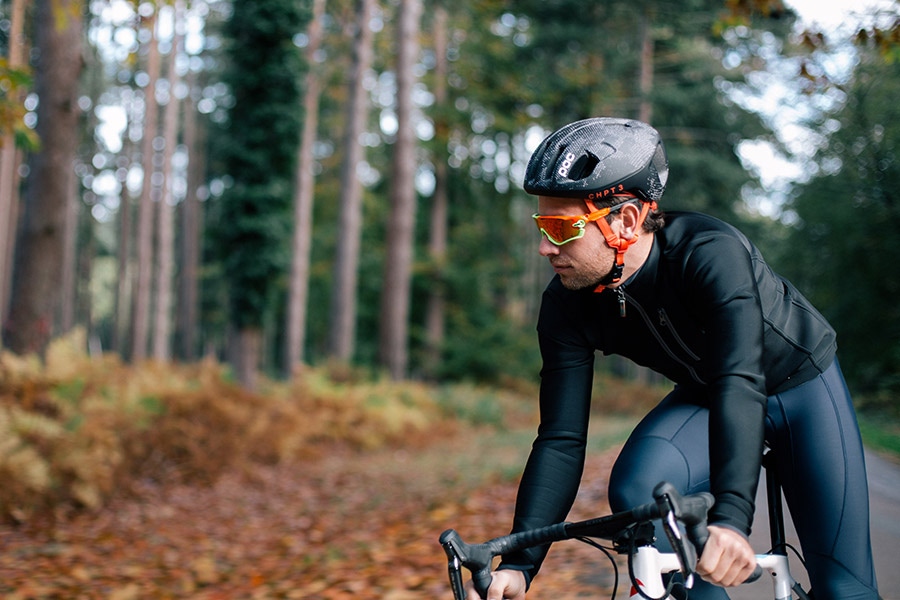 Millar applies his extensive cycling experience to the design and manufacturing of CHPT3's cutting-edge garments, working closely with designer Ella Tomkins to seek out new technologies, styles and methods of construction. Only the highest quality fabrics are used, such as
100% recycled bi-elastic polyamide yarn
and
'NuYarn', which combines a nylon core with merino wool for a tougher, warmer yarn than normal wool. The jersey used throughout CHPT3's collections is made of a fabric so light that even professional teams can't use it, as it won't accommodate their logos. "
It weighs the same as a page of Smythson's paper," says Millar.
For ultimate technical mastery and the opportunity to push the boundaries of design, the label collaborates with the likes of Castelli, Brompton, Factor, Brooks and POC: "
We're a collab brand at heart," Millar says. "We only choose to work with the best in each sector, and they choose to work with us because they trust us to break their own rules with utter respect for what they are. Castelli designs and manufactures the greatest cycling tech apparel, it's designed purely for racing, they're the choice of Tour de France winning teams. So the tech is a given, it's our responsibility to give it an edge."
CHPT3's growing popularity in the world of menswear is symbolic of our entry into a new era of fashion, in which style and functionality are no longer considered distinct from each other. A real sense of innovation is being embraced by an increasing number of brands, and CHPT3 is leading the charge. "We want to become a brand synonymous with technical creativity across all of cycling," says Millar. "We're quite happy to sit on the edge of the industry, because we know that's where the best things happen - just as everybody knows the kitchen is where the most interesting encounters happen at any party."
To learn more about CHPT3 head over to 
chpt3.com/pages/about