Cifonelli: Sporting elegance
Aware of how people want to feel in a garment, Cifonelli have come up with an extremely creative assortment of accomplished informal apparel. A soupçon of sporty, leisure élan and Riviera elegance administer a utopian mood.
Governed by Paris's Fédération de la Haute Couture et de la Mode, to be eligible for haute couture status, members must own an atelier and employ at least fifteen full-time staff. If Cifonelli were in the business of creating one-of-a-kind ball gowns they would qualify on this count; at their famous atelier at 31 rue Marbeuf, they employ more than forty expert craftspeople. Bearing in mind, this is a workshop of technical magic revered for French couture details including buttonhole stitching. So to have this many highly-skilled artisans under one roof is a truly unique proposition in the world of menswear. Maison Cifonelli has been in existence before the phrase "haute couture" was ever coined. Admittedly, haute couture history (without the tag) dated back to 1858, but only a nudge over two decades past when Giuseppe Cifonelli founded the firm in Rome. His son, Arturo expanded the business and became the soul of the style and artistry of Cifonelli, eventually opening up an atelier in the centre of Paris's golden triangle in 1936 – the same iconic rue Marbeuf address, that they work from today.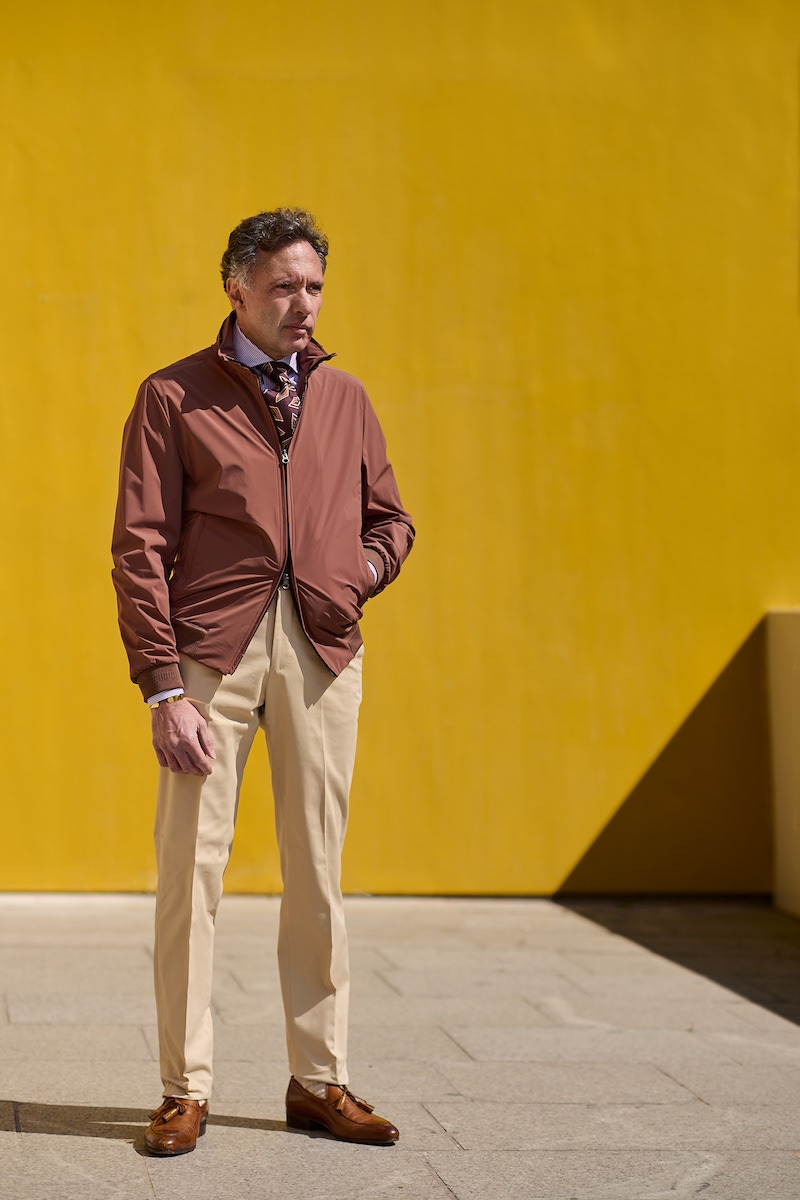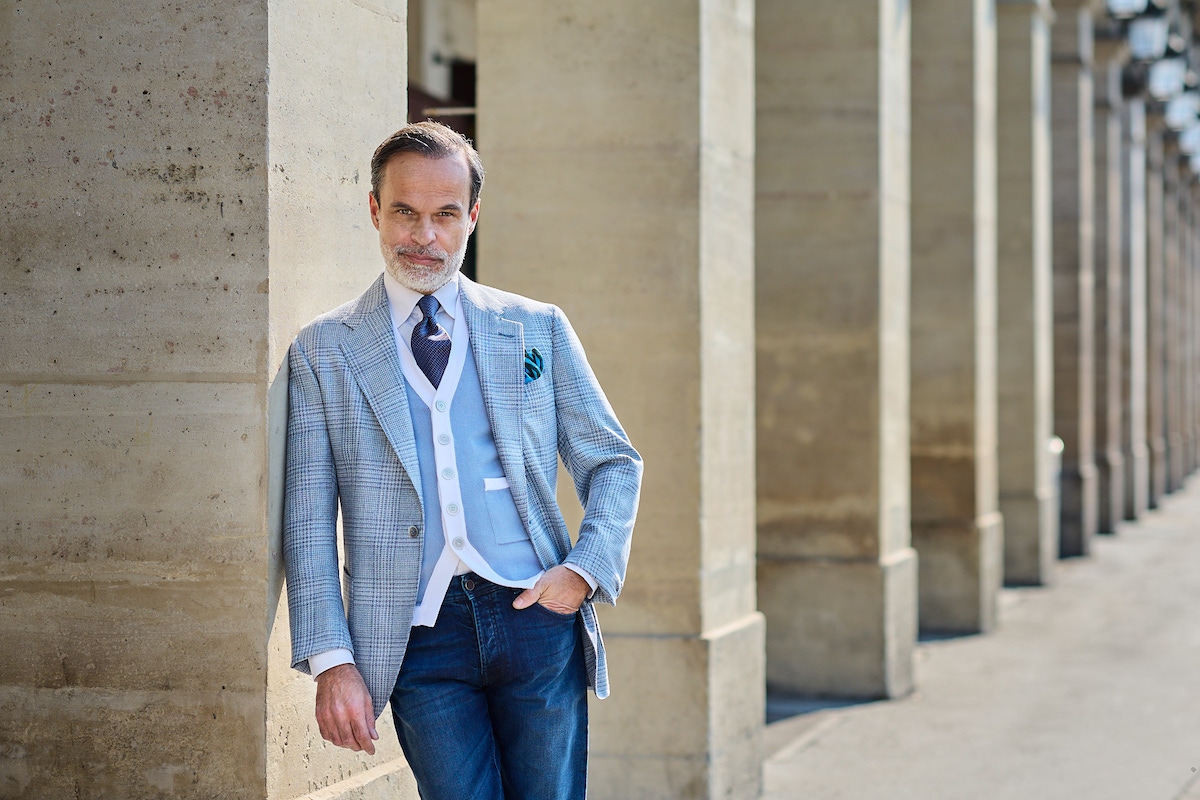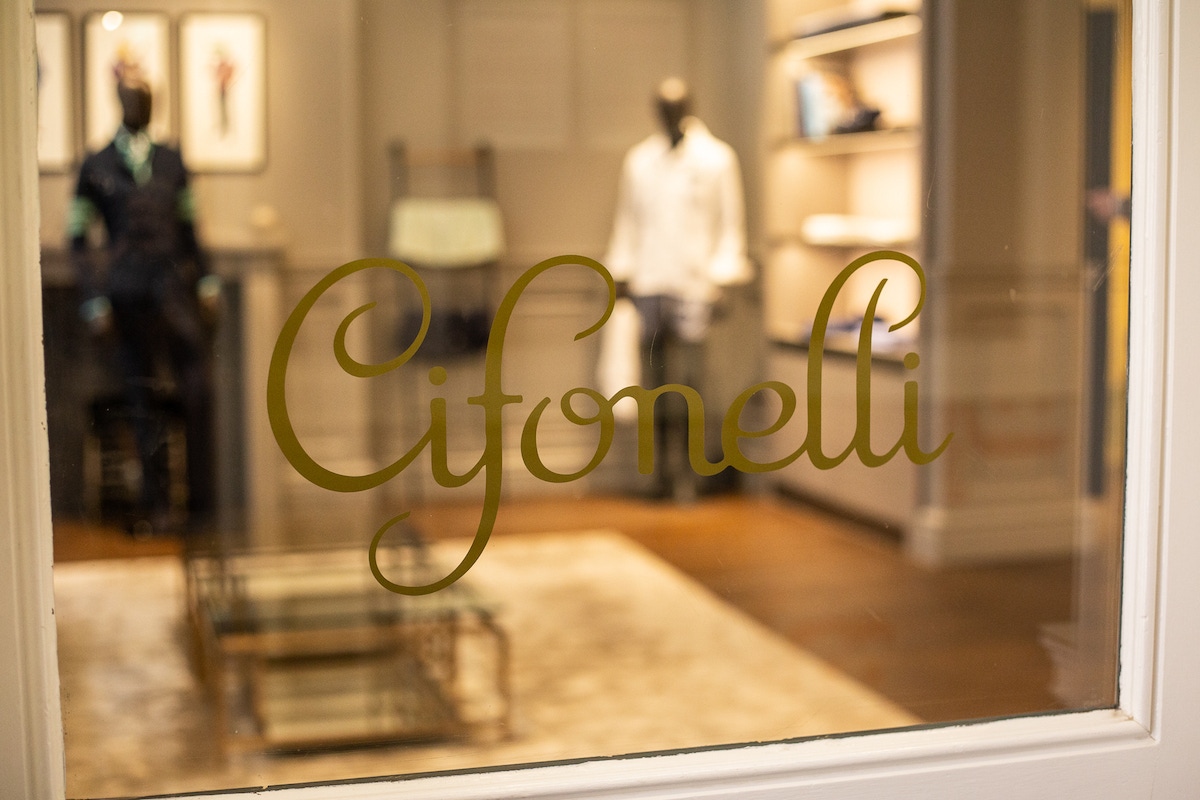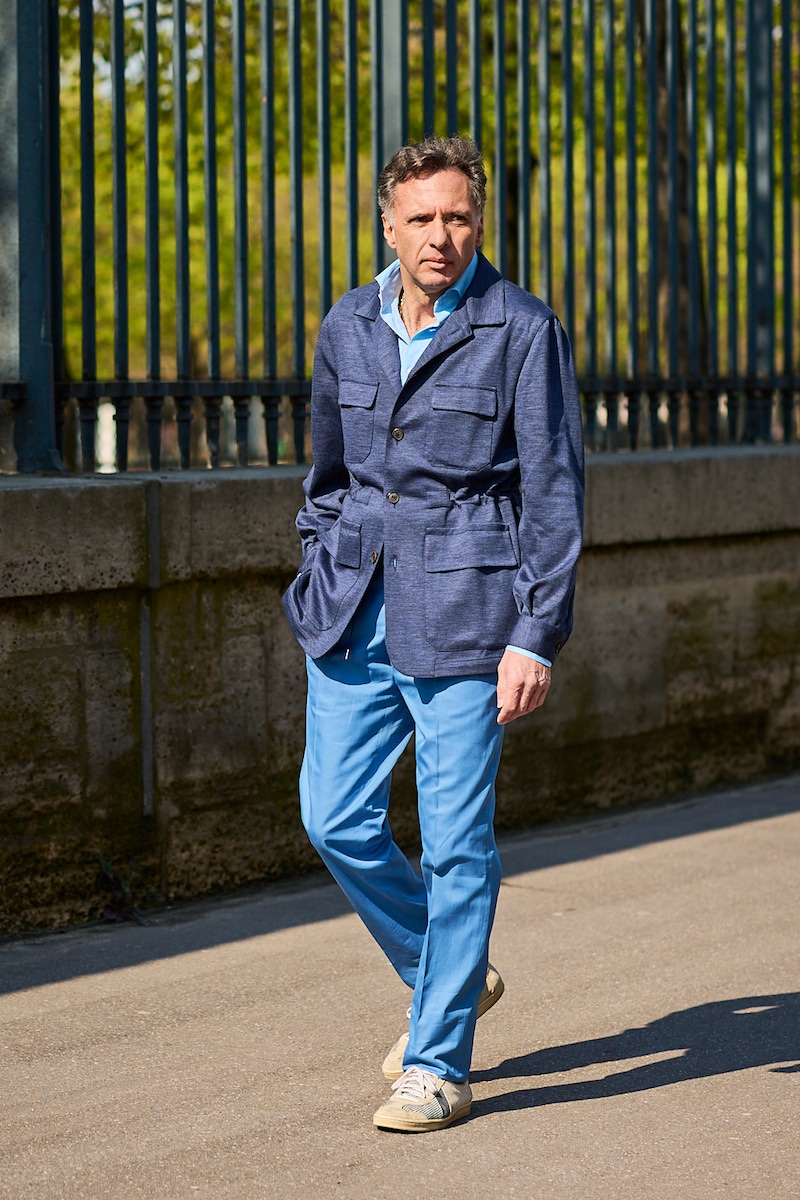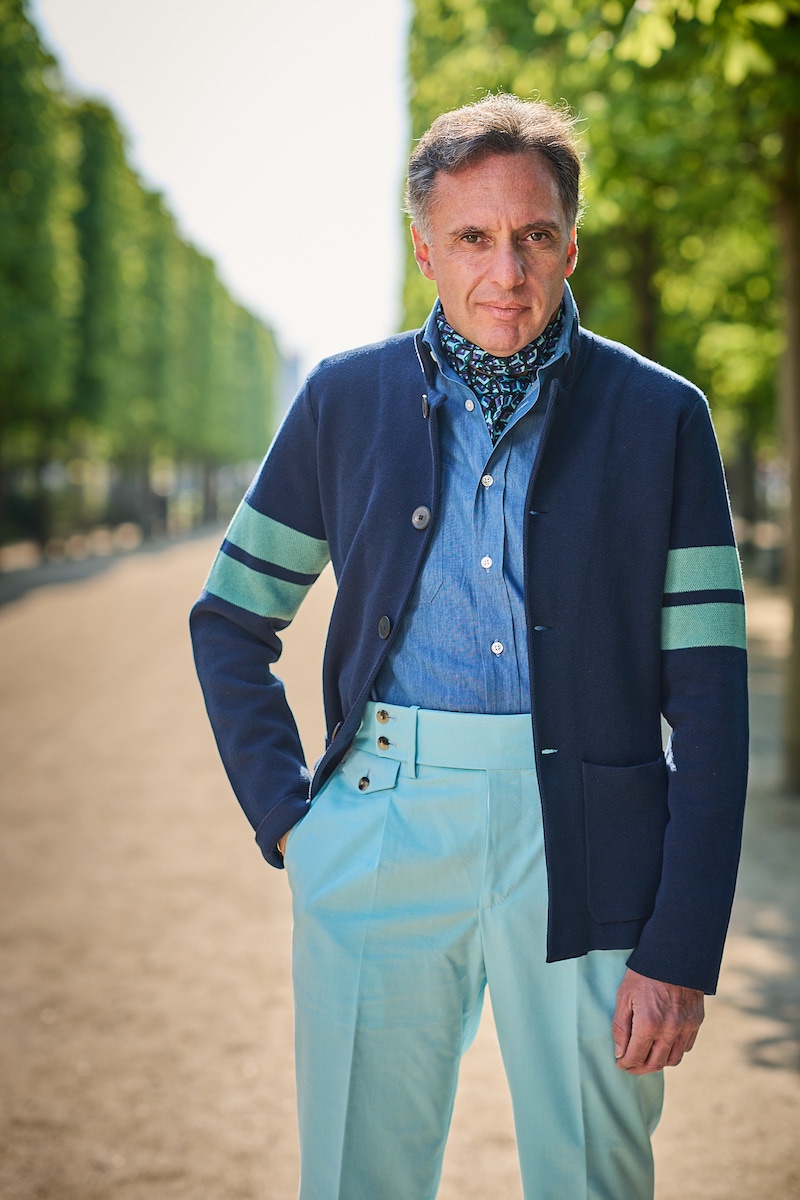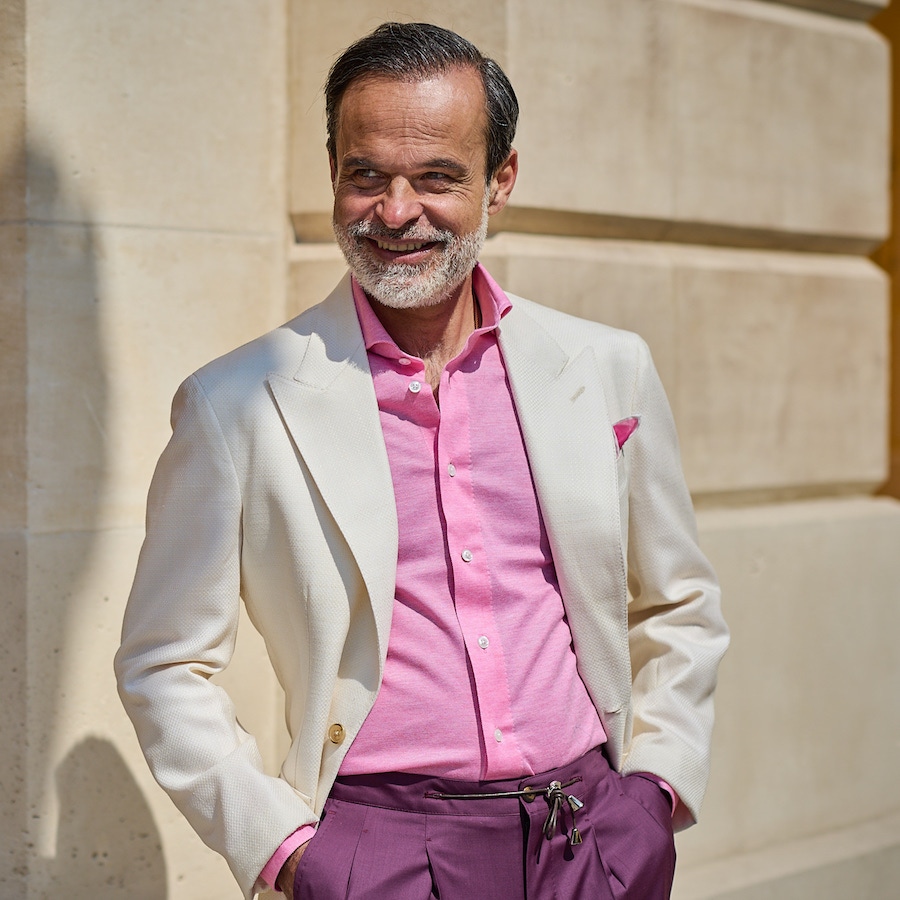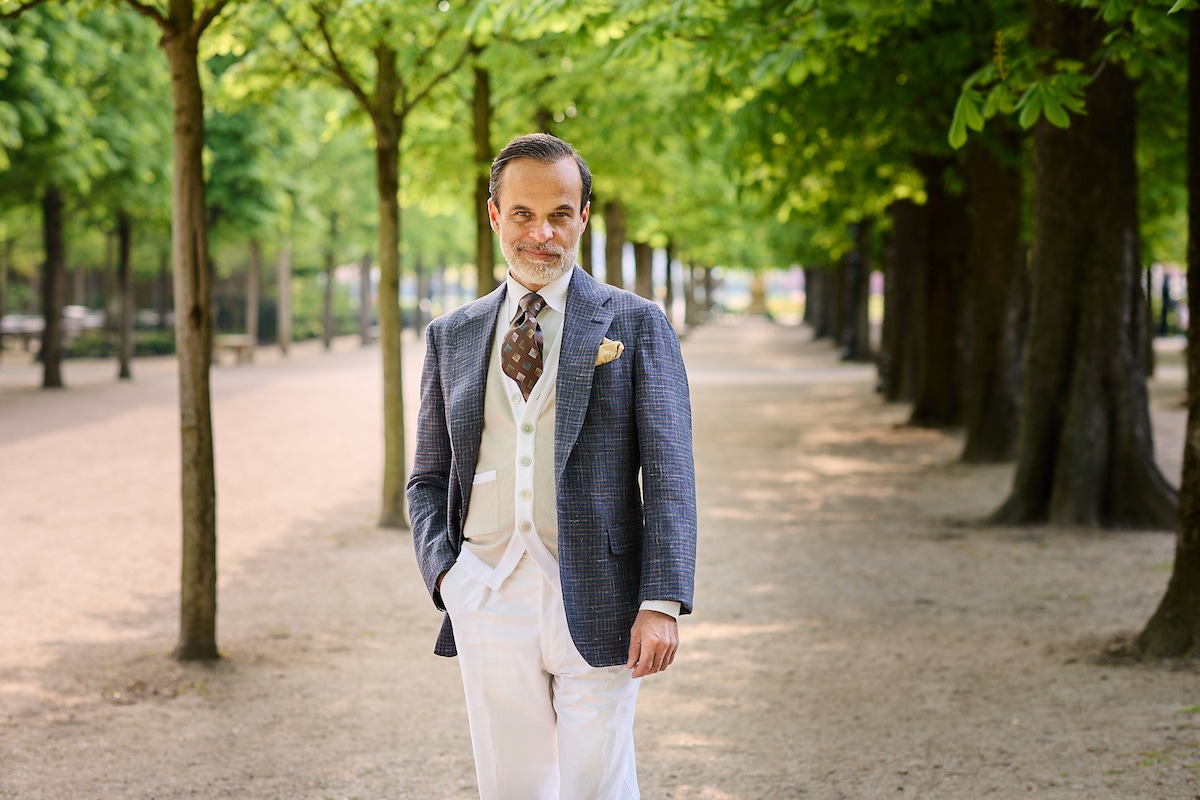 Cousins Lorenzo and Massimo have been at the helm since 1994. The godfathers of bespoke, in this time the duo have masterfully extended the house's legacy to produce prêt-à-porter collections that maintain the unique DNA of Cifonelli. It is important to state that the signature Cifonelli style, which includes the house's celebrated shoulder,
Le Cigarette
was actually masterminded by Lorenzo's grandfather Arturo. Constructed with soft padding, the sleevehead resembles a British roped shoulder, together with a sleek chest, abbreviated skirt and high-gorged, figure-hugging lapel. Another legendary Parisian import, Karl Lagerfeld once famously stated, "I could recognise a Cifonelli shoulder from a distance of a hundred metres." Lorenzo and Massimo maintain they're the only two who construct
Le Cigarette,
which is not limited to their bespoke, but very much a signature of their ready-to-wear lines which you can also now find on British shores in one of the early Georgian townhouses in Mayfair's Clifford Street and on
TheRake.com.
Over the years many famous clients have wandered through their doors in Paris. Their impressive roster includes leading man in Italian cinema, Marcello Mastroianni, American actors and entertainers, Cary Grant and Fred Astaire, whilst they dressed France's first ever socialist president François Mitterrand. The Cifonelli name and style had already reached the zenith of bespoke tailoring when Lorenzo and Massimo took over. With enough high profile clients to look after it would be quite easy for them to rest on their laurels and do the same as their predecessors. They have chosen to do quite the opposite. Firstly, with an amiable balance of research and intuition, the duo have successfully reimagined men's bespoke suiting to fit the modern lifestyle. Now they have turned their attentions to breaking new ground in the remit of ready-to-wear.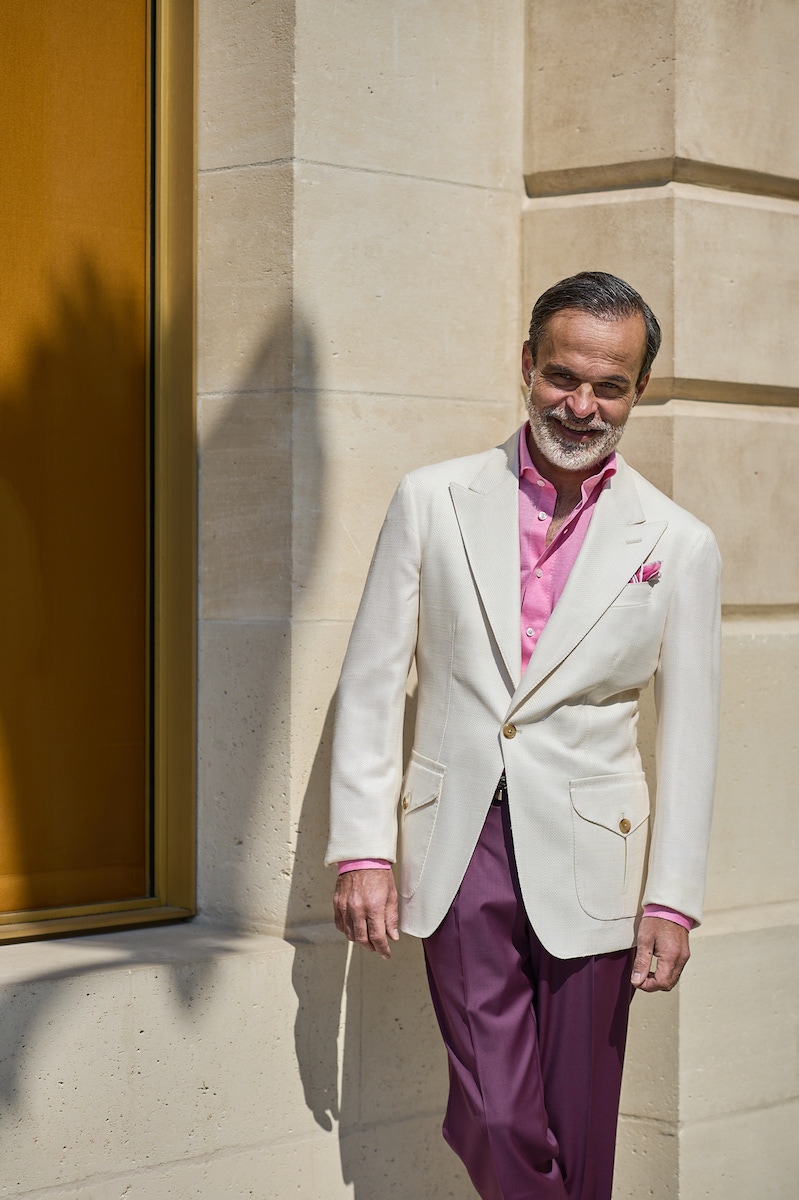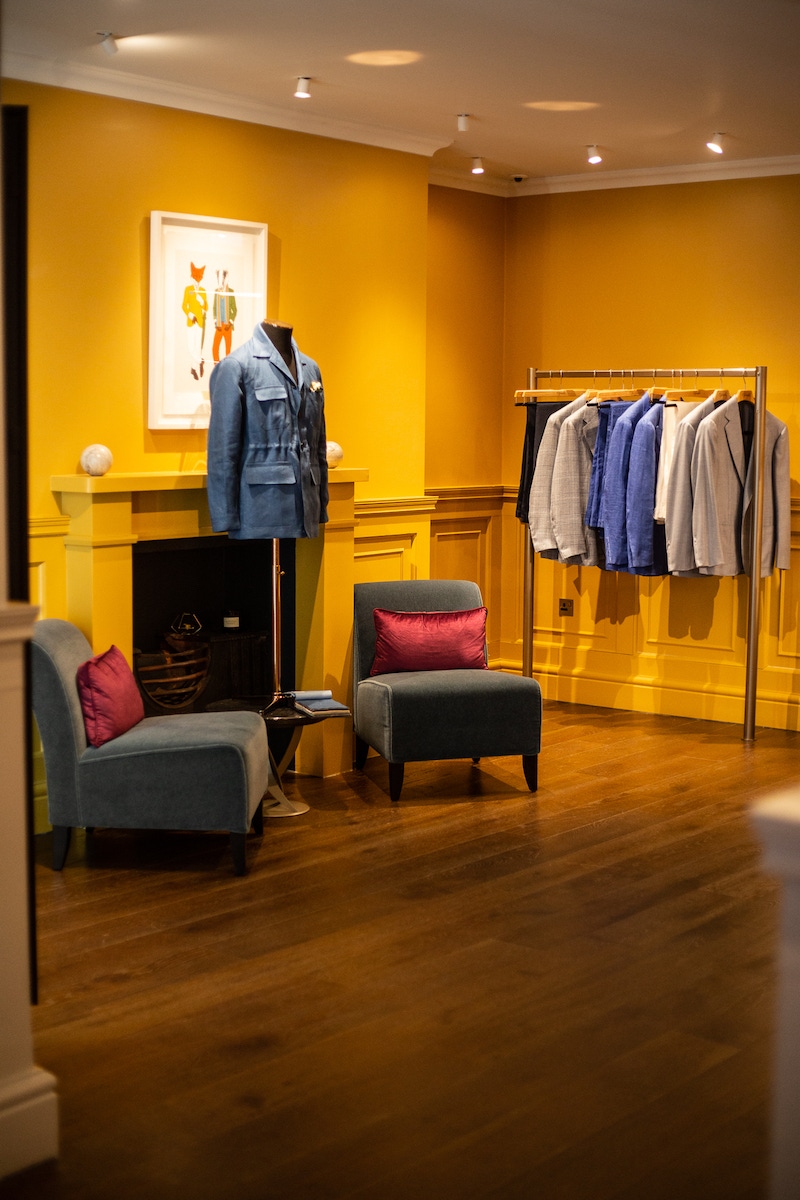 Appreciating the Parisian house's modernization and extension of their informal apparel is a younger audience, primarily a demographic spanning between the ages of 35 and 55. Some may ponder why the house's ready-to-wear line gets more informal each season. Firstly, they are conscious of a change in people's lifestyles, but at much more attainable price points they have provided a gateway for the younger generation to become affiliated with the brand, in anticipation of them continuing to move up the Cifonelli sartorial ladder as they get older. Less tailoring focused, their designs are more in keeping with the sporty, leisure élan of the Riviera. Delineating the purity of the Mediterranean ocean, the Laguna blue cardigan, made from high-quality cotton yarn, must be the chicest sleeveless item of knitwear on the market. Its white borders give it vintage appeal, and when you dissect its adaptability you will be in awe of its multifarious qualities. It is the perfect alternative to a waistcoat to wear underneath tailoring for a touch more comfort, whilst it is also a stylish option to pair with white linen trousers, and can add a degree of insulation when worn over a long-sleeved linen shirt on the terrace of a smart restaurant in the cooler evenings. Equally as delectable for this scenery, you won't go wrong with the same cardigan in beige. With a subtle nod to the bolder arrangements of colour and pattern of the 1980s, any one of their horizontal striped long-sleeved polo shirts can be an instrumental piece of apparel to have in your casual arsenal. Cifonelli only use the best materials, so you will only have sensuous cotton touching your skin; which is a good thing too – as these polo shirts really are designed for everyday wear. Staying with the bold stripes, Cifonelli have cordially thought about the need for layering in summer. With two open hip pockets, and in a long-sleeved cardigan style, this piece of knitwear evokes a sporty nonchalance that gives an outfit consisting of classic-cut trousers – a friendly and comfortable balance. In the middle of the day wear it unbuttoned to stay cooler, whilst it creates a nice triptych of clean lines, when adding the trousers and shirt into the equation. Like Massimo has done, pair it with one of their washed denim shirts.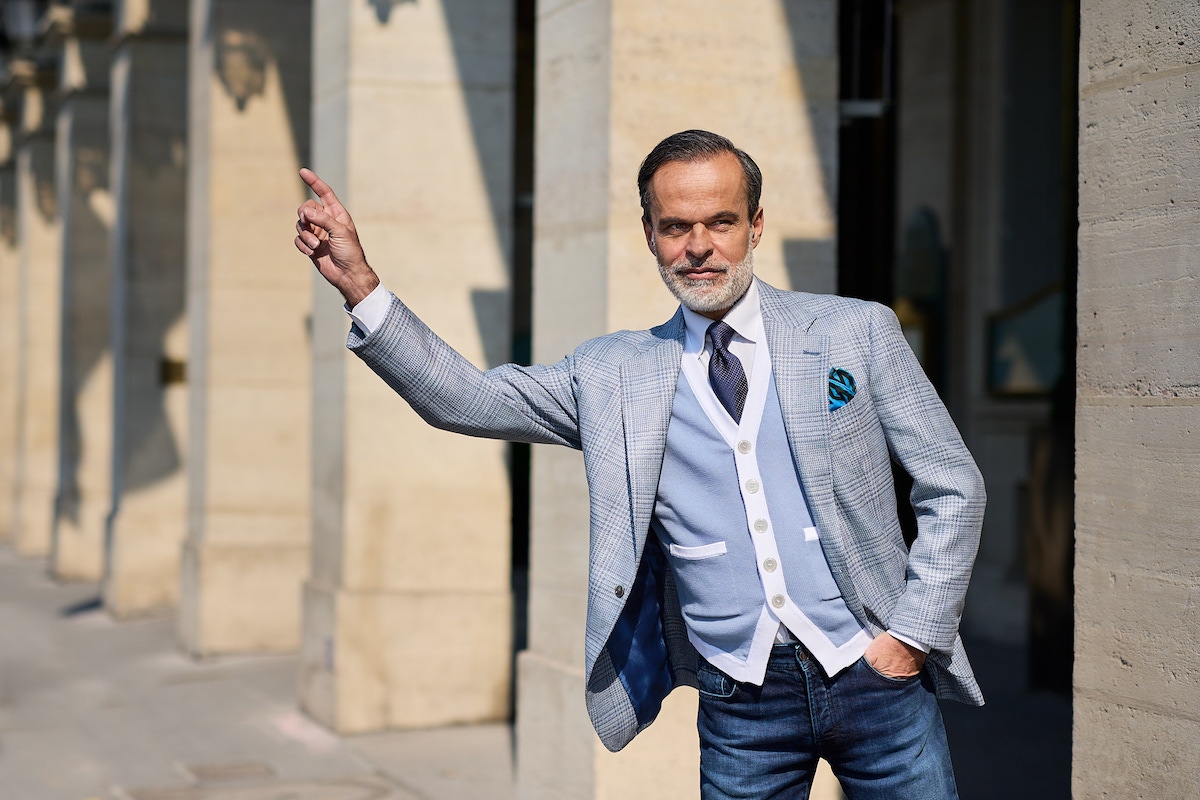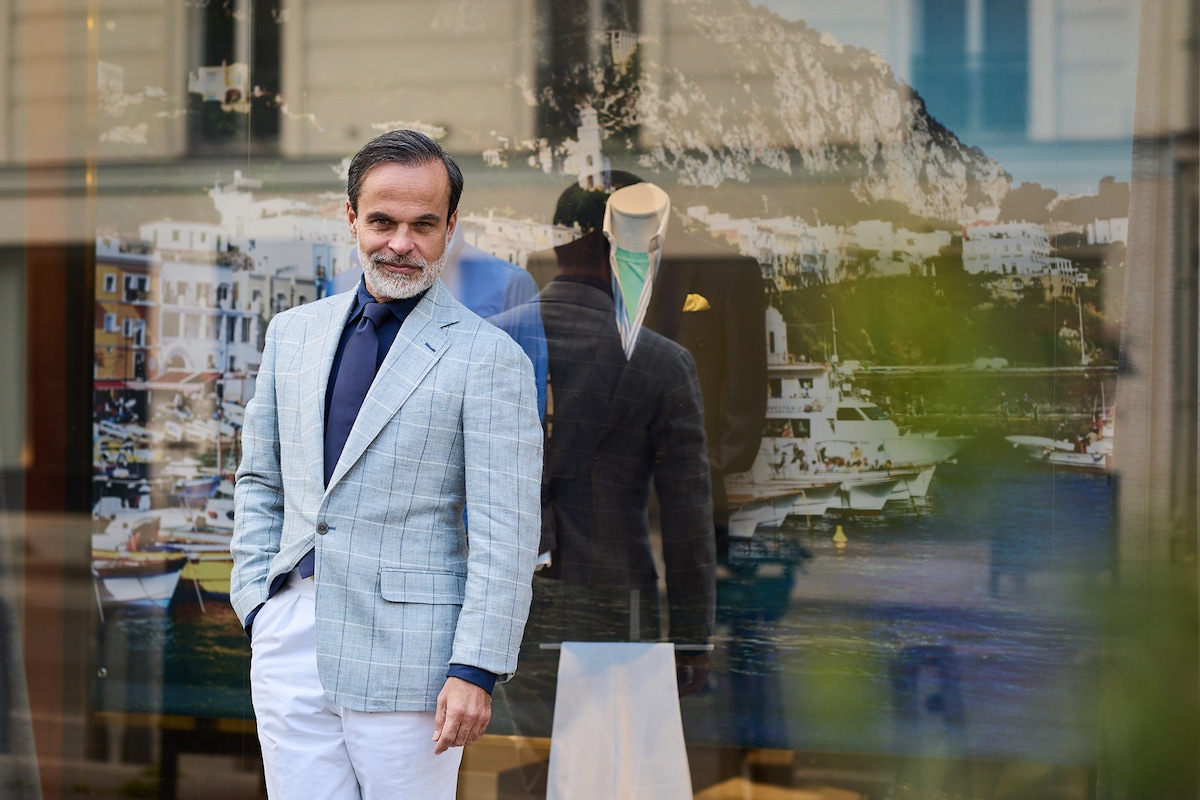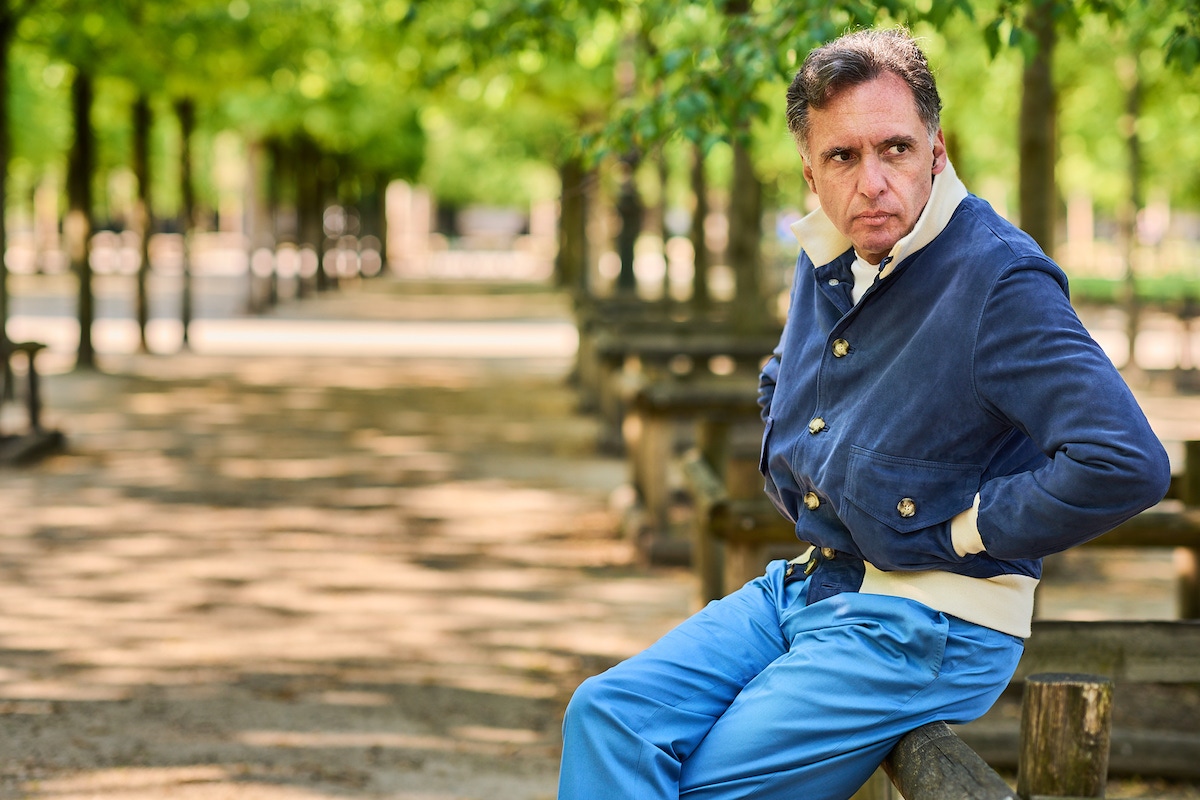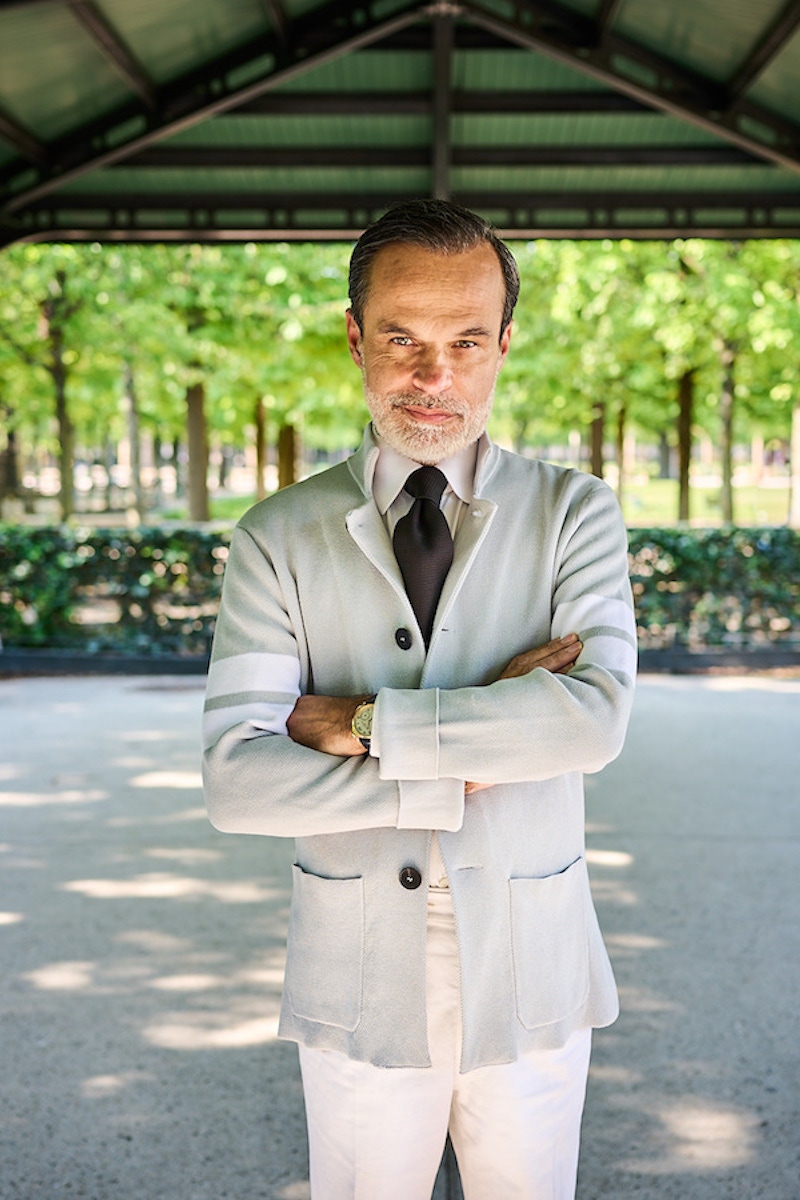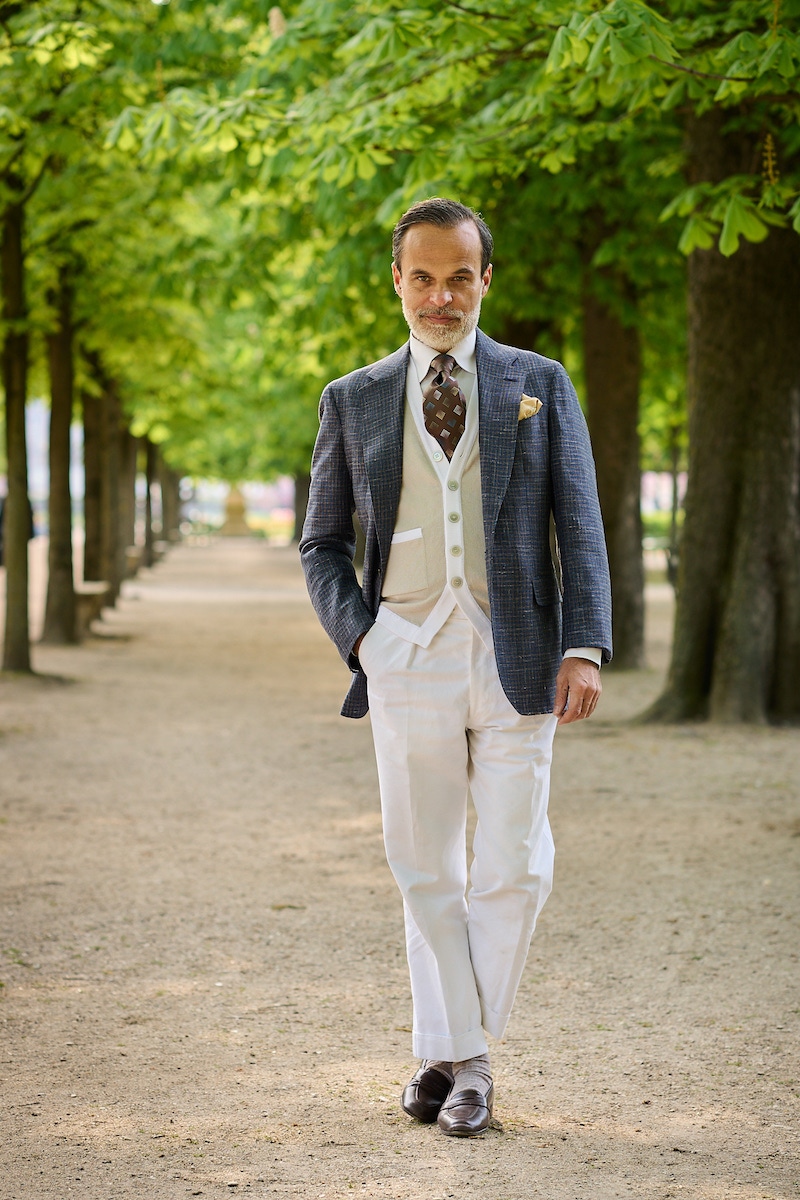 There is only a small selection of tailors who manage to master the art of the button-down shirt. In Cifonelli's case this season, it is no ordinary button-down. Rarely seen, and using the finest linen material, this button-down is less stiff and finishes much higher up than a standard button-down collar. Technical geniuses in their bespoke department, they are proving to be innovators of technical fabrics in ready-to-wear. Again, in an unusual, but stylish hue, their dirty pink bomber sport jacket is not only highly functional, but they've managed to give it a sharp edge, which makes it not look out of place, as the replacement to a blazer, with some classic-cut trousers, if you're on your way to exercise after work. Using a lightweight wool, there are new iterations of their famed Teba jacket, whilst there's also and abundance of short- and long-sleeved polo shirts, in their usual neat guise. When on the hunt for accomplished informal apparel, it can occasionally lead you down a path of acquiring something generic. It is what makes Cifonelli's assortment so delectable; not only are you buying pieces made by highly-skilled hands, but with their own stamp on archetypal ensembles, such as the cardigan, you will be buying something that is totally unique, whilst remembering their subtle infusions of haute couture know-how in their designs.