Cifonelli: Timeless elegance in a new era
Cifonelli are the pinnacle of Parisian tailoring with their famed style, but it is the extension of their accomplished informal apparel, that are also going to be instrumental to you this winter.
Ready-to-wear tailoring with haute couture know-how, is a very rare commodity. If you're lucky enough to pass a brass sign that reads "A. Cifonelli", at the house's atelier on rue Marbeuf, then you will be at the heart of where such artistry takes place. For so long the godfathers of bespoke (they still are), cousins Lorenzo and Massimo have extended the house's legacy to produce prêt-à-porter collections that maintain the unique DNA of Cifonelli. One would think the brass sign on the door would be a tribute to Lorenzo's father, Adriano, who still works part-time in the family business, but it actually refers to Lorenzo's grandfather, Arturo, who opened a workshop at the same rue Marbeuf address in 1936. It was during the Golden Age of Aviation that Arturo fled Rome, via London for training to this very address in Paris.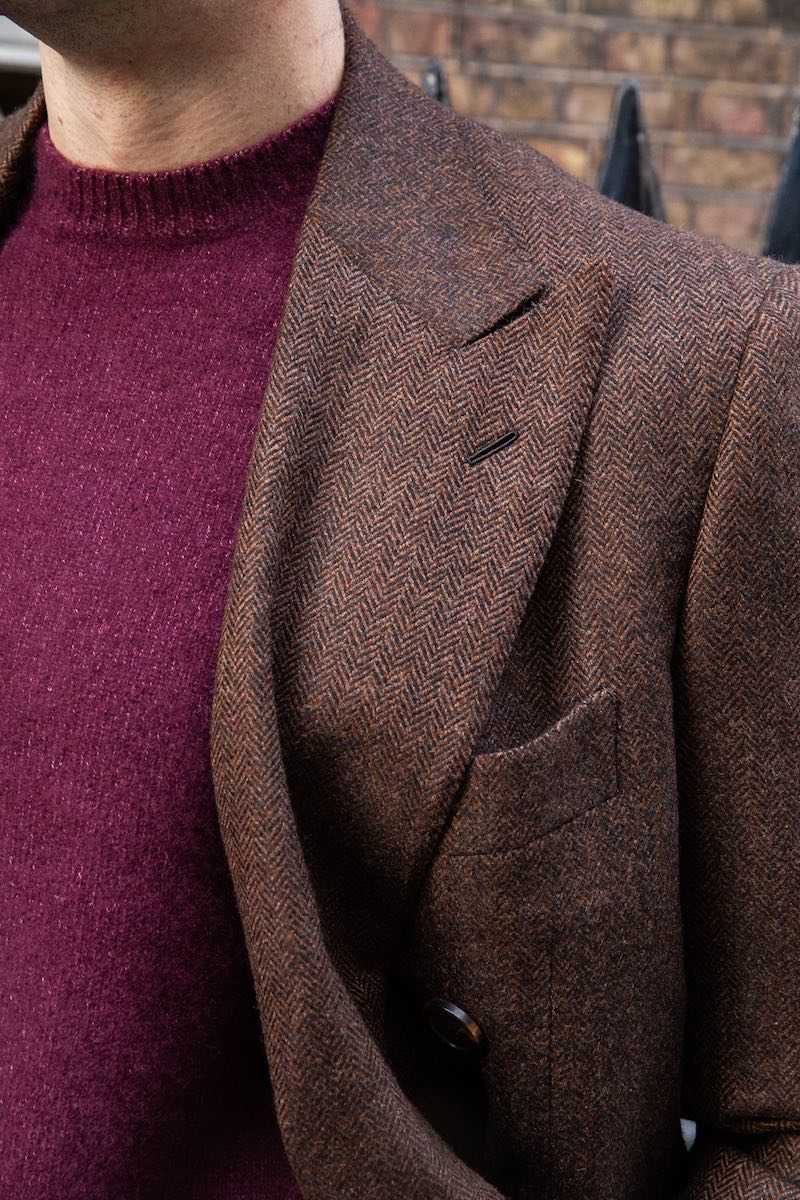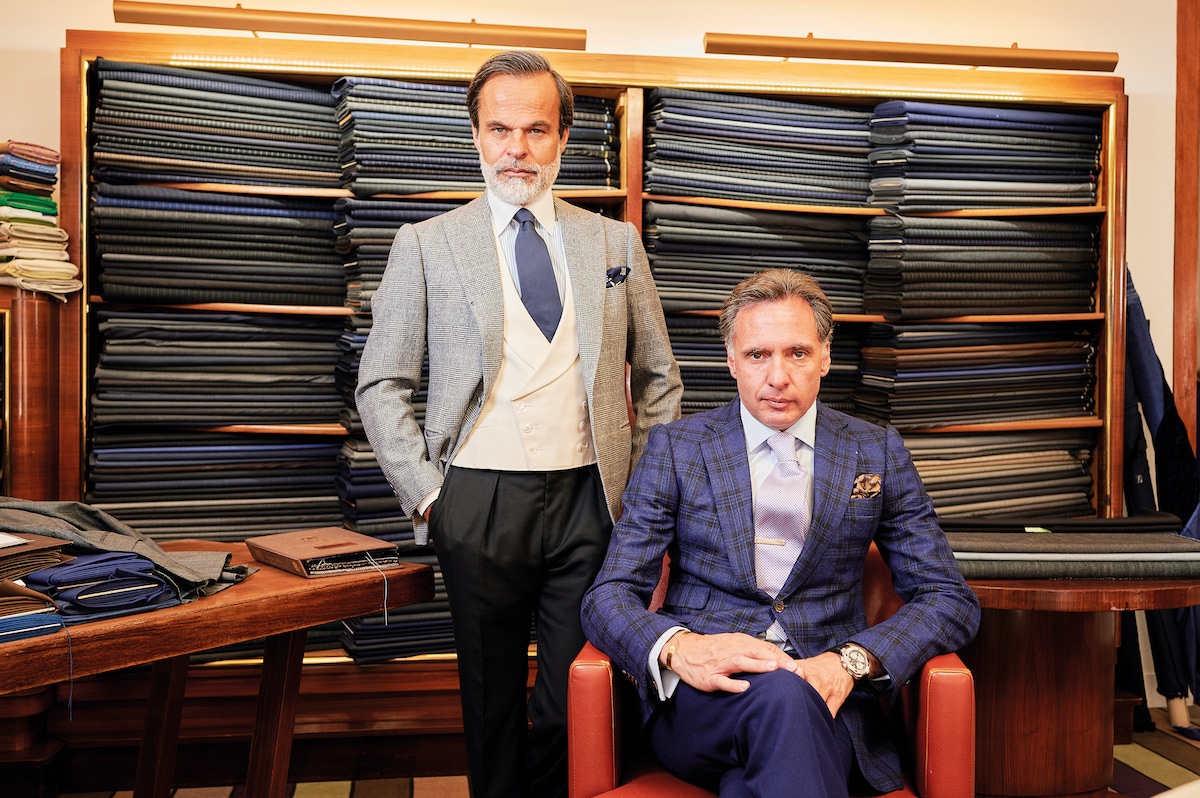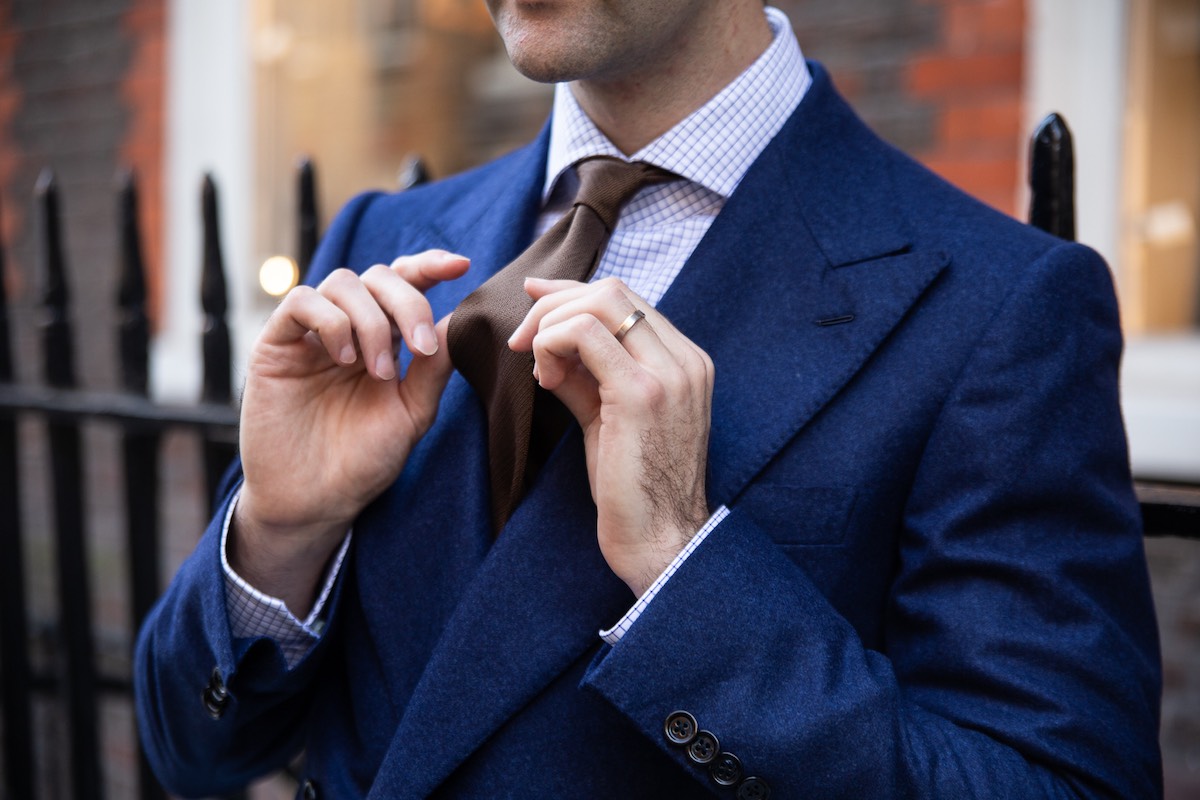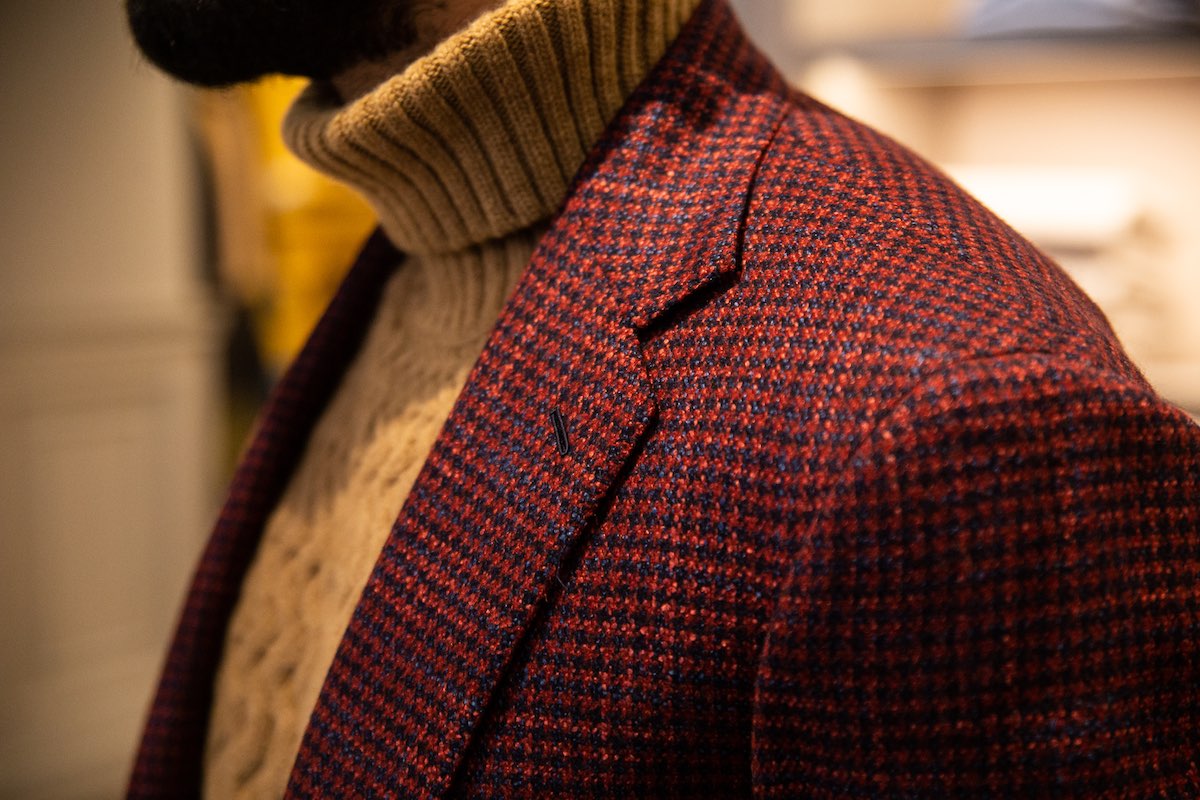 Heralded with masterminding the signature Cifonelli style, Arturo also invented the house's celebrated shoulder,
Le Cigarette.
Constructed with soft padding the sleevehead resembles a British roped shoulder, together with a sleek chest, abbreviated skirt and high-gorged, figure-hugging lapel. Another legendary Parisian import, Karl Lagerfeld once famously stated, "I could recognise a Cifonelli shoulder from a distance of a hundred metres," Lorenzo and Massimo maintain they're the only two who construct
Le Cigarette,
which is not limited to their bespoke, but very much a signature of their ready-to-wear lines which you can also now find on British shores in one of the early Georgian townhouses in Mayfair's Clifford Street and on
TheRake.com.
Their new autumn/winter collection attests to very best of Cifonelli tailoring which is in its 4
th
generation, since its inception in 1880. Among their new creations is a charming grey and yellow check wool double-breasted suit. The butterscotch yellow check lines blend in discreetly with the suit's light grey shade for that classical and understated appearance, which I'm sure Cary Grant would've been proud to wear; he's one of Cifonelli's inspirations. In true French style, the pants are cut closer to the leg than their English counterparts for a sharper profile. If your wardrobe is already check heavy, then their navy double-breasted suit, cut in nearly the same style with sharp notch lapels is also a very fine choice to add into your double-breasted armoury.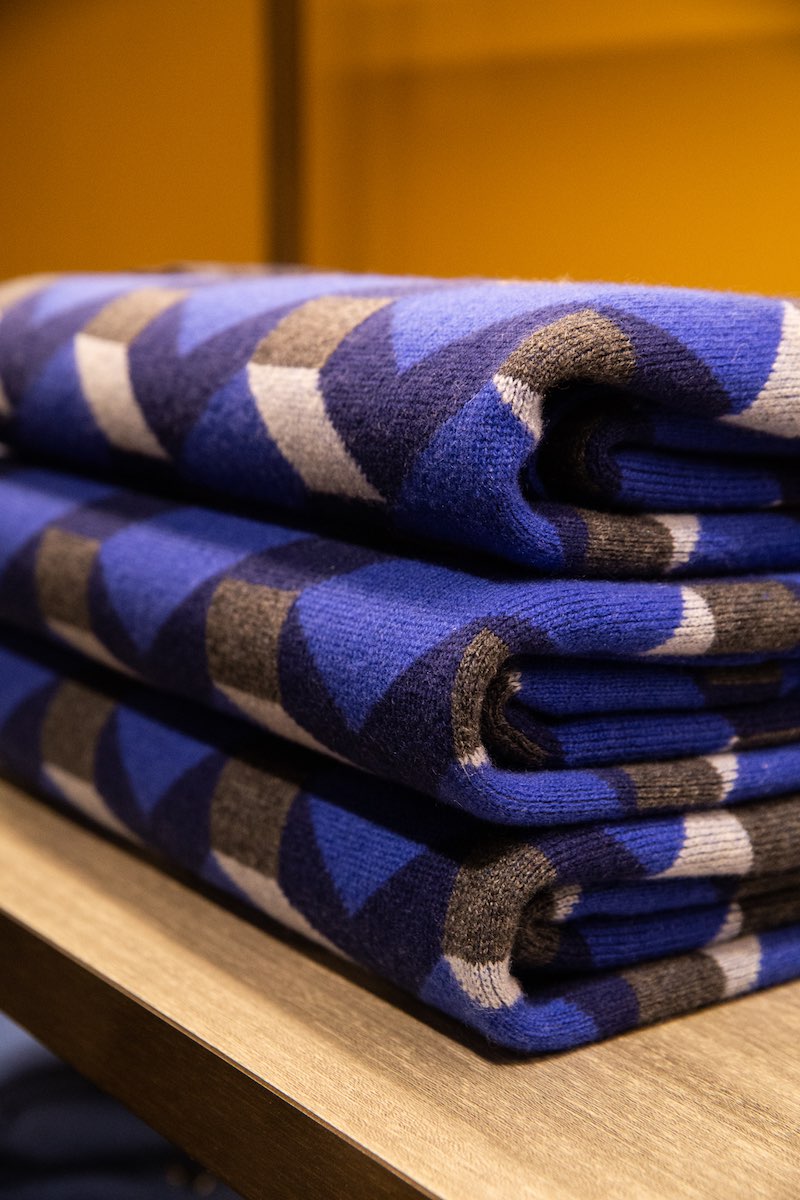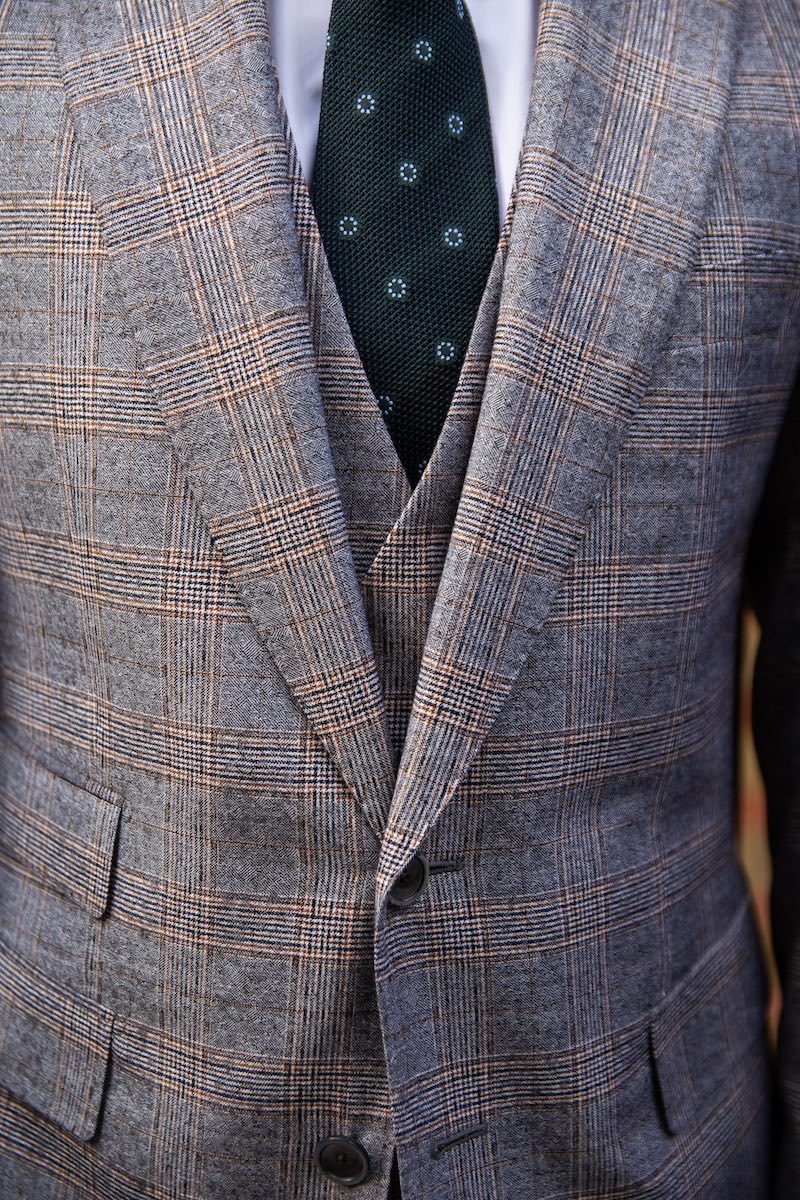 It is not just suiting where Cifonelli excel. Appreciating the Parisian house's refinement is a younger audience than it once was, with a younger demographic spanning between the ages of 35 and 55 being the crux of their clientele. As dress codes become less polarised, garments that you can wear in most settings are becoming more appealing. As the steam rises from your coffee, outside the cafes of Montmartre on the brisk mornings in Paris, knitwear as the top or underlayer is going to be a wise choice. Cifonelli only use the best materials and in their selection of cashmere jumpers which come in various soups from vibrant crewnecks to plain slipovers, they will certainly keep you warm sitting outside those cafes when the lockdown measures allow it. If the heavens open, their tortilla double-breasted raincoat is a chic and practical choice, whilst it also has the added ability to be used both inside and out as it's reversible.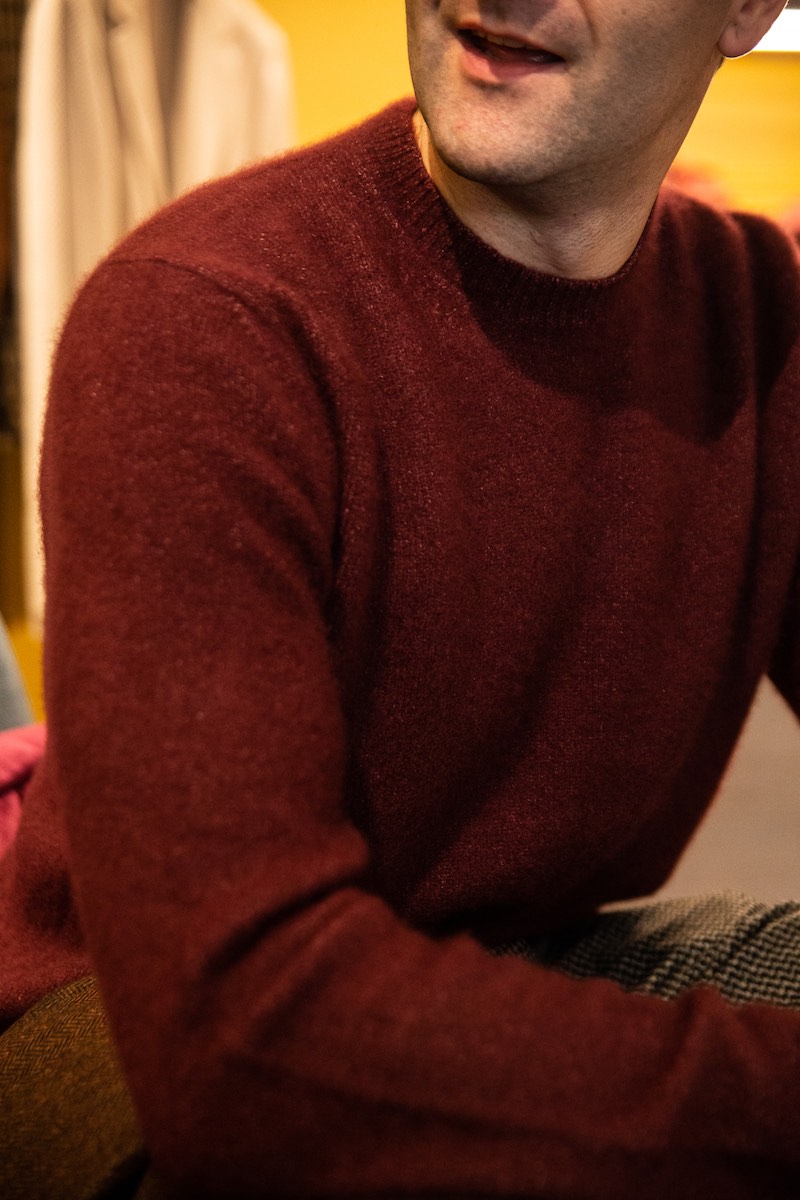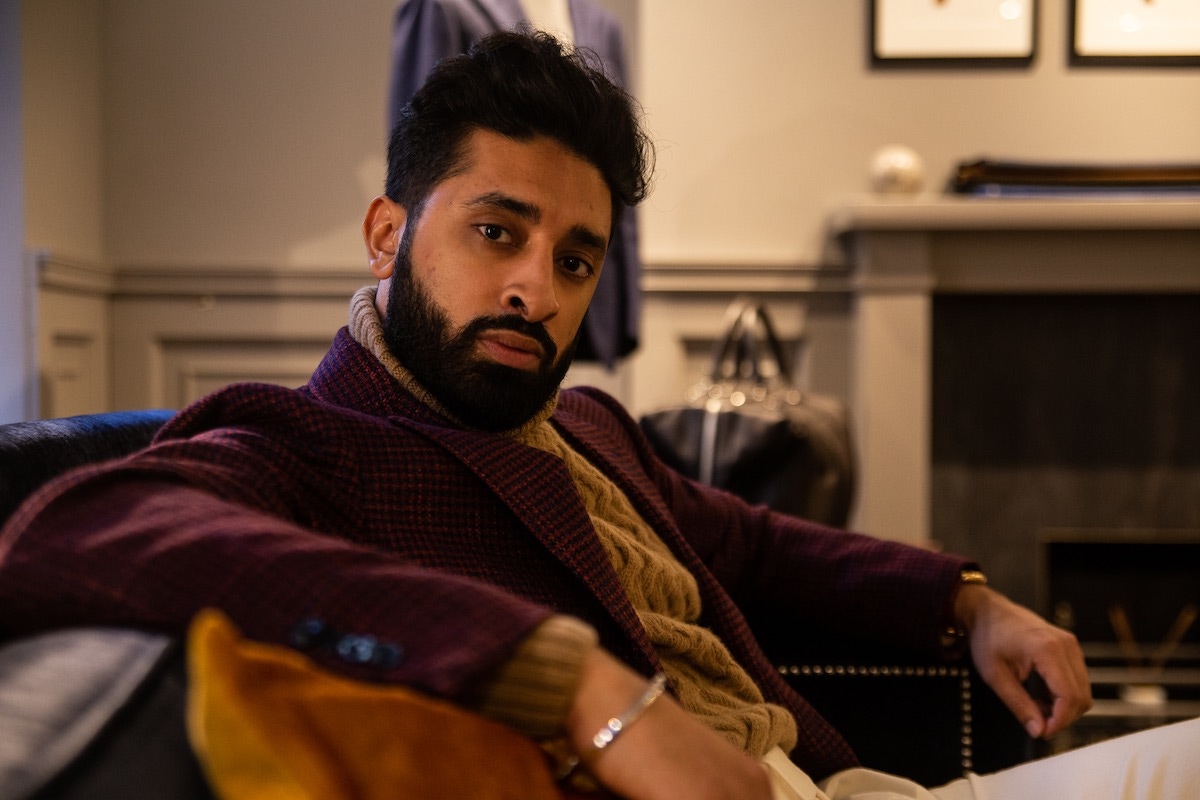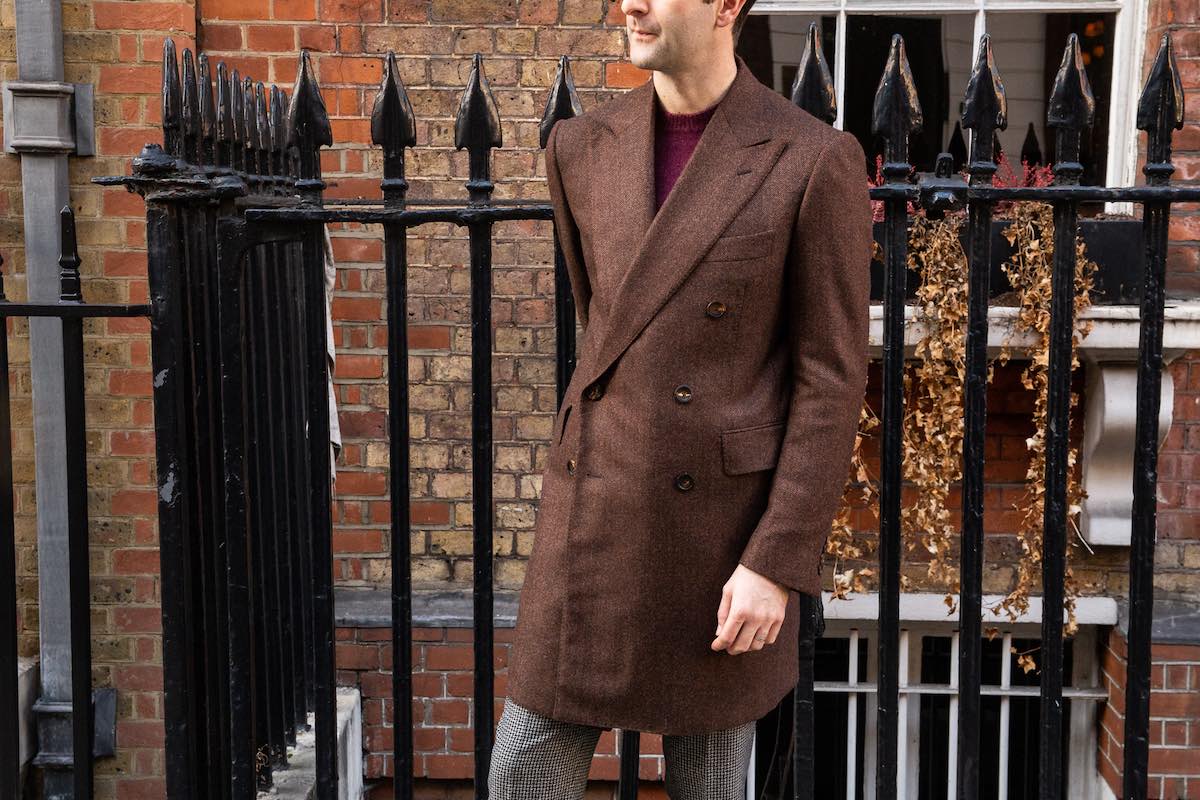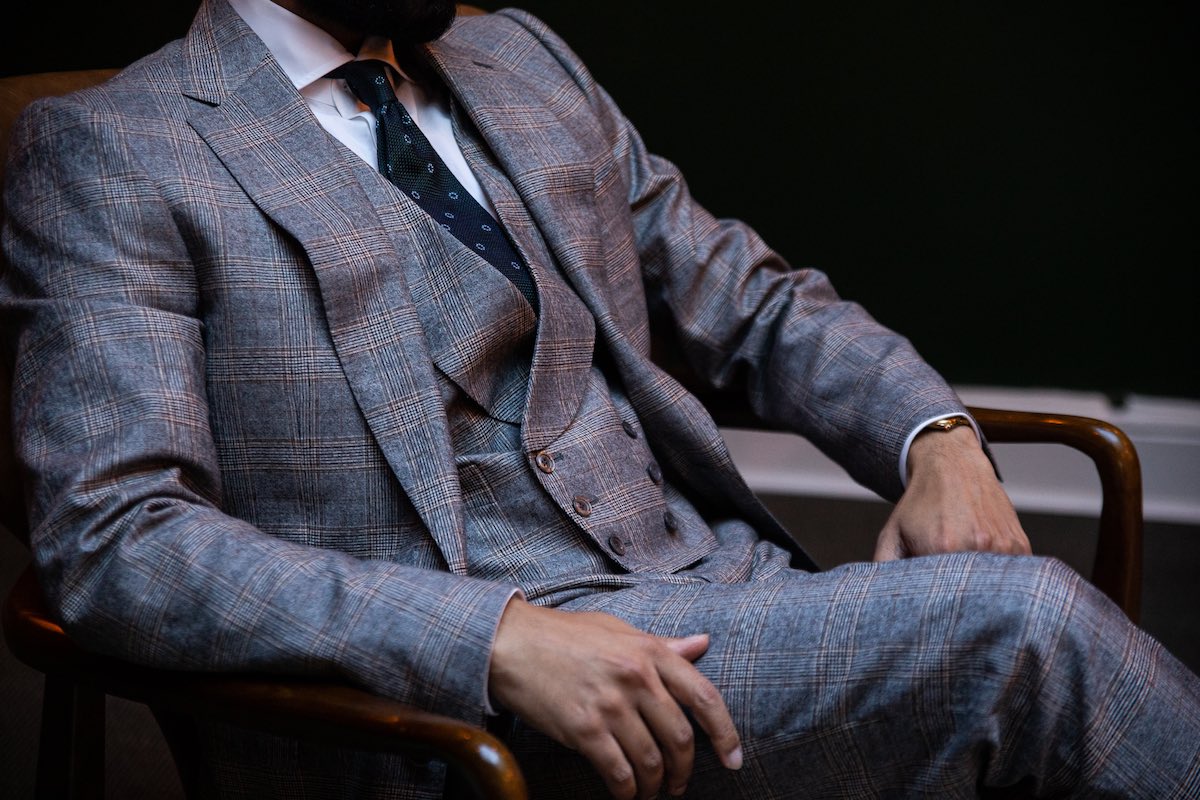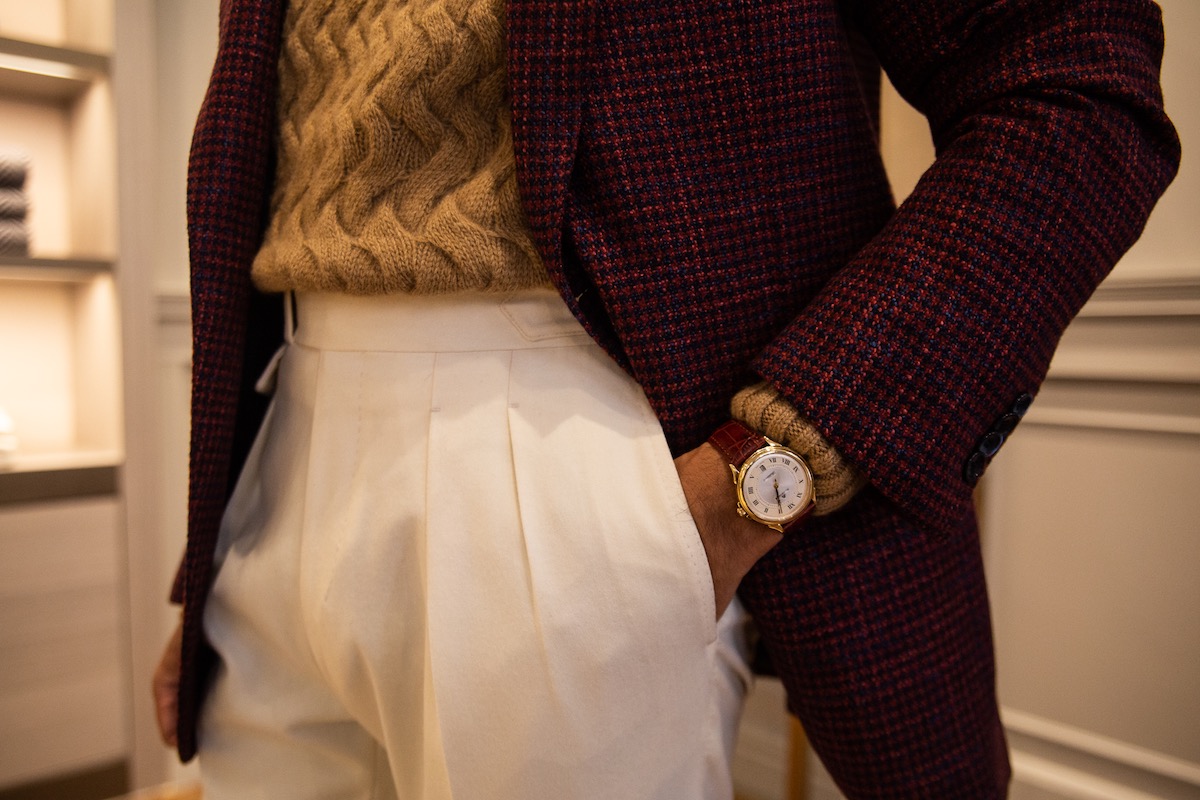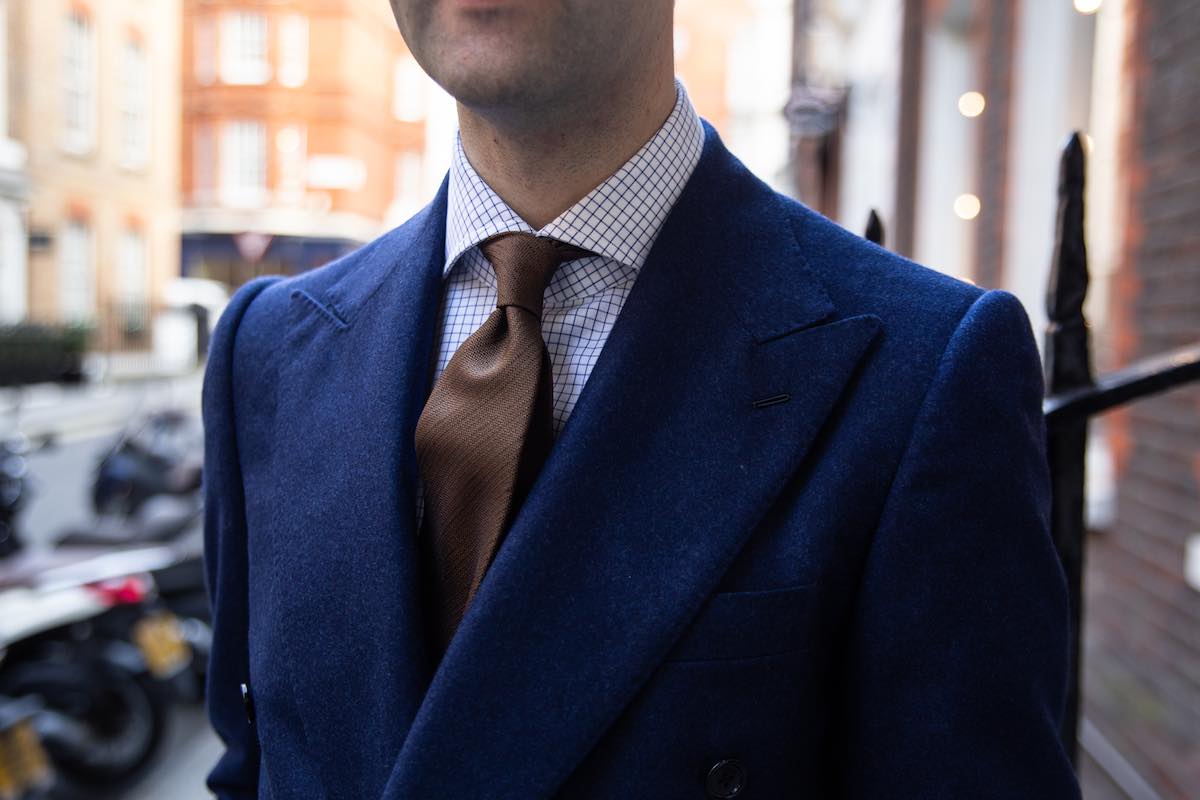 There is only a small selection of tailors who manage to master the art of the button-down shirt. Cifonelli is one of them and as casualization accelerates, their button-down check shirts in autumnal hues can act as the comfortable underlayer when wearing either their cashmere knitted bomber jackets, field jackets or Teba jackets. Each jacket adds a splash of subtle eccentricity whilst remaining immaculate in true French style. All said, desolate offices mean that style and comfort are going to be approached in a different way. It's hard to see past any brand producing the same calibre of quality as Cifonelli in their ready-to-wear line, as it fits in perfectly with the more relaxed and informal way of being that many of us find ourselves in, during this historical period of life.