Cifonelli's AW19 is a masterclass
Cifonelli's new seasonal collection is full of the bespoke motifs that have made this sartorial house one of the most revered in the world.
Founded in Italy in 1880 by Giuseppe Cifonelli, transplanted to Paris by his son Arturo in the 1930s, and today helmed by Giuseppe's great-grandsons, cousins Massimo and Lorenzo, Cifonelli is one of the world's great tailoring houses — and certainly among the finest in France. Another legendary Parisian import, Karl Lagerfeld once famously stated, "I could recognise a Cifonelli shoulder from a distance of a hundred metres," and indeed, it is the distinctive shoulder line that is a Cifonelli jacket's defining feature — whether the garment be cut bespoke, or taken from the excellent  ready-to-wear line, which is now available to try in the flesh at the house's first ever store on British shores.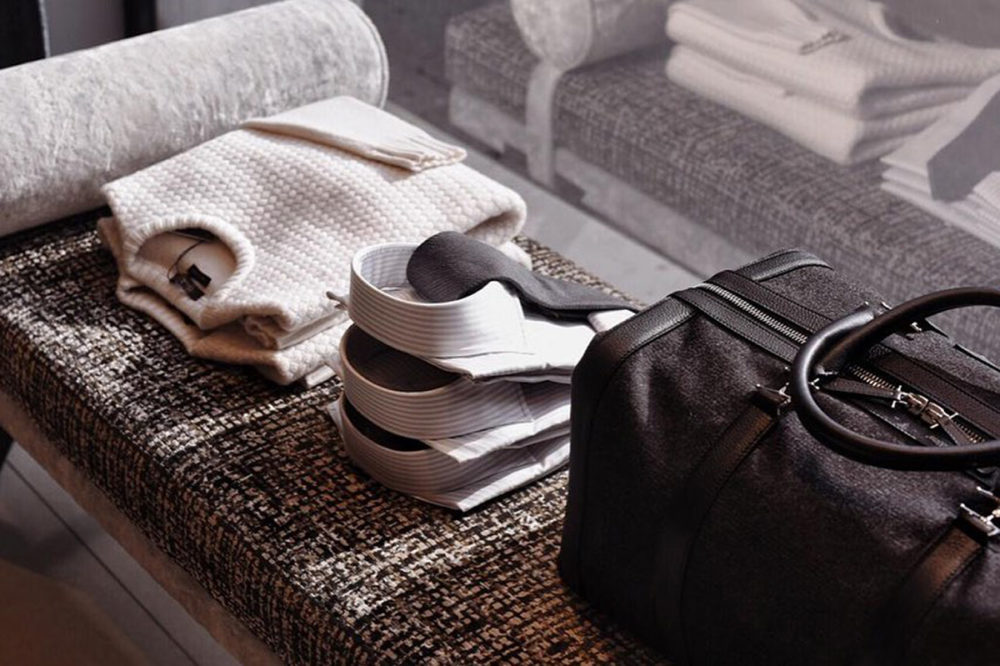 If you've never touched or put on a Cifonelli creation then we would implore you to head down to the  Clifford Street boutique I alluded to and sample the expertise firsthand. Failing that, The Rake has gained exclusive online access to some of the first pieces of the new Autumn/Winter 19 ready to wear collection and it is stunning. After the iconic Cifonelli cut (which is all about the 'Le Cigarette' sleevehead which resembles a British roped shoulder, together with a sleek chest, abbreviated skirt and high-gorged, figure-hugging lapel), this collection is all about sumptuous fabrications. Take the burgundy cashmere jacket for example, which comes with three flap pockets and notched lapels plus a fully lined interior left-breast pocket. Or equally sumptuous, a  linen-silk-wool-cashmere mix jacket with adjustable cuff straps, a jetted ticket pocket and four buttonholes on the left lapel. The fabric itself has an interesting, nubbly texture flecked with white and lighter blue and the handle is to die for. Another highlight is a silk-cashmere blend single-breasted red check jacket. There's contrasting gold lining through the back and sleeves. Other details include two front buttons, working patch pockets, a barchetta pocket, and notched lapels.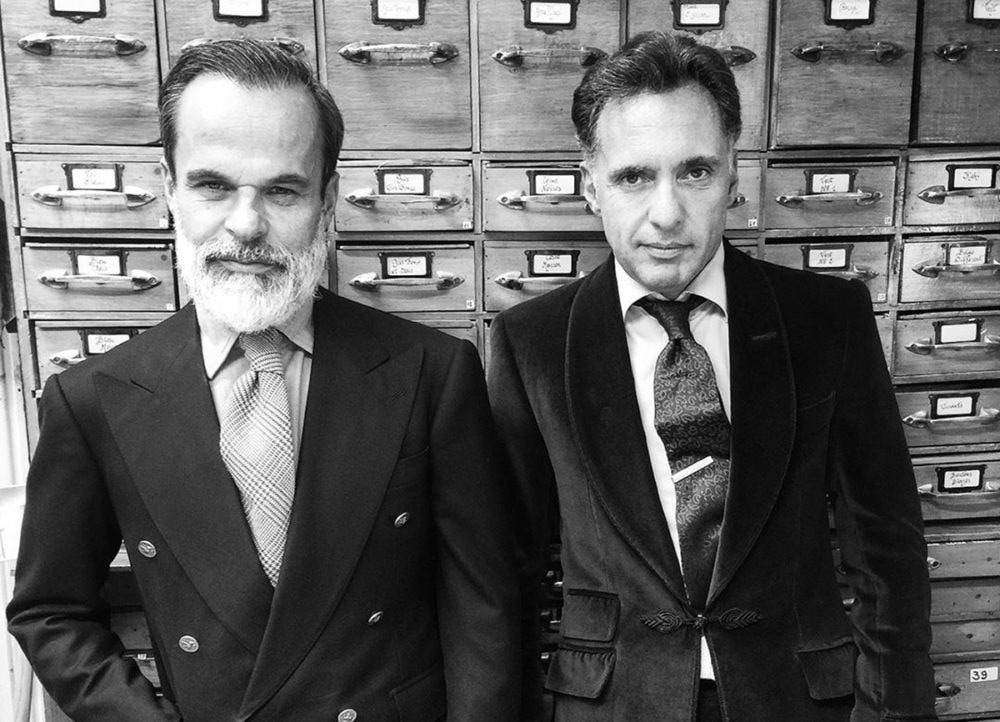 While Cifonelli might be best known for its tailoring, do not overlook its casualwear pieces which retain the subtle eccentricity of the bespoke creations. One of my favourite pieces of the collection is a brown leather shirt jacket that needs to be seen to be believed. The finishing is out of this world, and the minimalistic style is a stroke of genius. Besides the two front pockets, any more affections would have been too much for such a wonderful piece of natural hide. Then there's the trouser styles, from the effortlessly comfortable side-adjusted tapered wool slacks with a split-back waistband, to a much more casual drawstring linen model perfect for lounging in, resortwear or travelling. All said, it's a beautiful first look at Cifonelli's take on a seasonal wardrobe and we catch wait for the next drop which will be in.... watch this space!
SHOP THE CIFONELLI COLLECTION HERE.