Cinabre Paris' Sartorial Icebreakers
Famed for its lapel flowers, French artisanal accessories house Cinabre is dedicated to savoir-faire, subtle self-expression and starting conversations.
Seven years ago, the Cinabre brand was born when then 30-year-old Alexandre Chapellier quit a prosperous career in the stock market to reinvigorate an artisanal Loire Valley tie-making workshop. Forging distribution partnerships with leading retailers including Neiman Marcus, Isetan, Colette and Le Bon Marché, Alexandre's debonair designs quickly captured the attention of Japanese, American and French customers — not least, that country's president, Emmanuel Macron, who recently appointed Cinabre his official tie-maker.
Having expanded its collection beyond ties and bow ties to include small leather goods, scarves and bags, it's Cinabre's lapel flowers (handmade in Paris, and available in an array of made-to-order and pret-a-porter styles) that have won the brand the most attention of late. It's a dandyish accessory, to be sure. However, Chapellier says, "The lapel flower is a great opportunity to bring style to any men's look. It does not need to be flamboyant and colourful. Actually, we usually advise for a first lapel flower to choose a 'low-profile' one — though that does not mean boring or classic."
By low profile, Chapellier elaborates, "We mean a flower tone-on-tone with your jacket. If you are used to wearing a dark blue jacket we would recommend you to buy a dark blue lapel flower. We consider it very chic and Parisian to wear a lapel flower with the same colour as your jacket but with a 'fabric twist'. Let's say you wear a classic worsted wool jacket; you could choose a velvet or tweed lapel flower. It is very discrete but it brings so much style."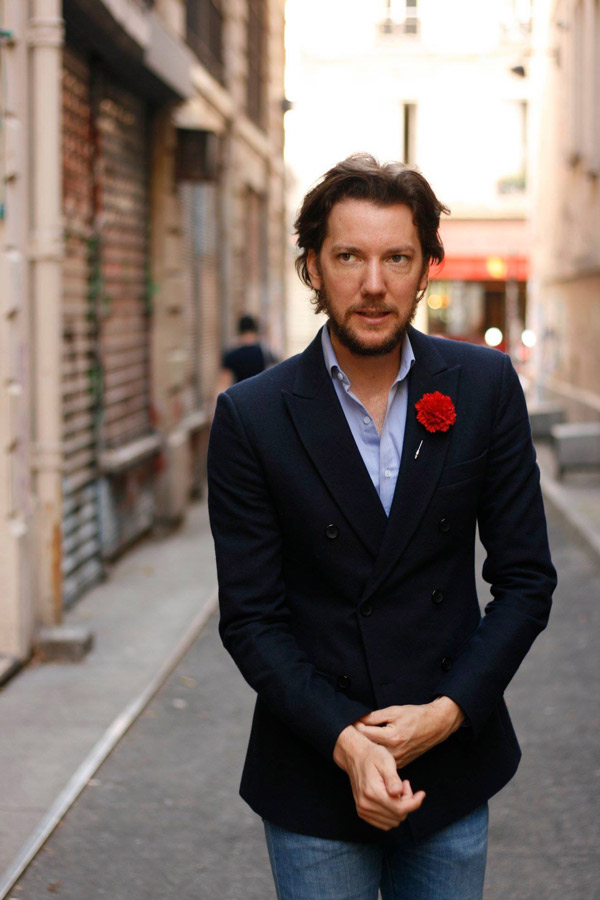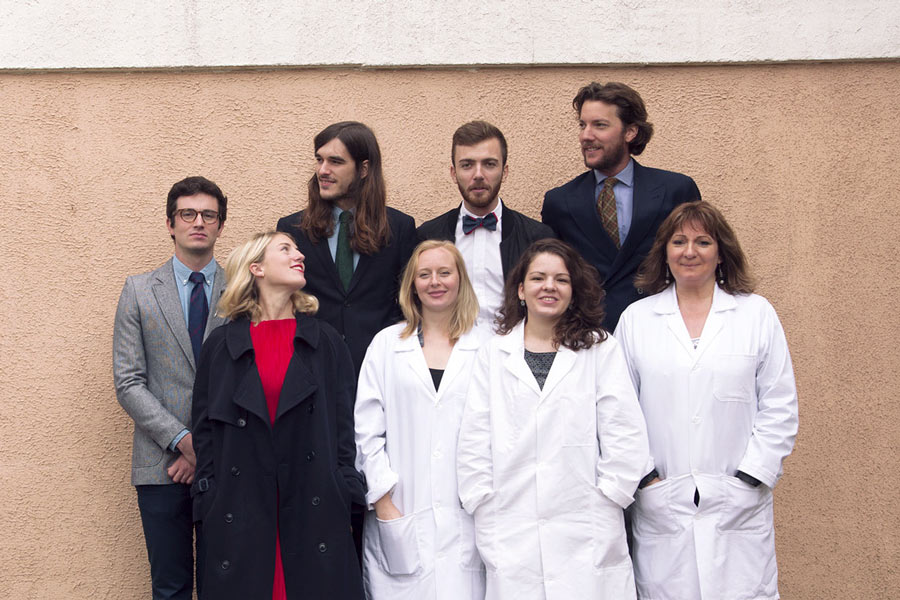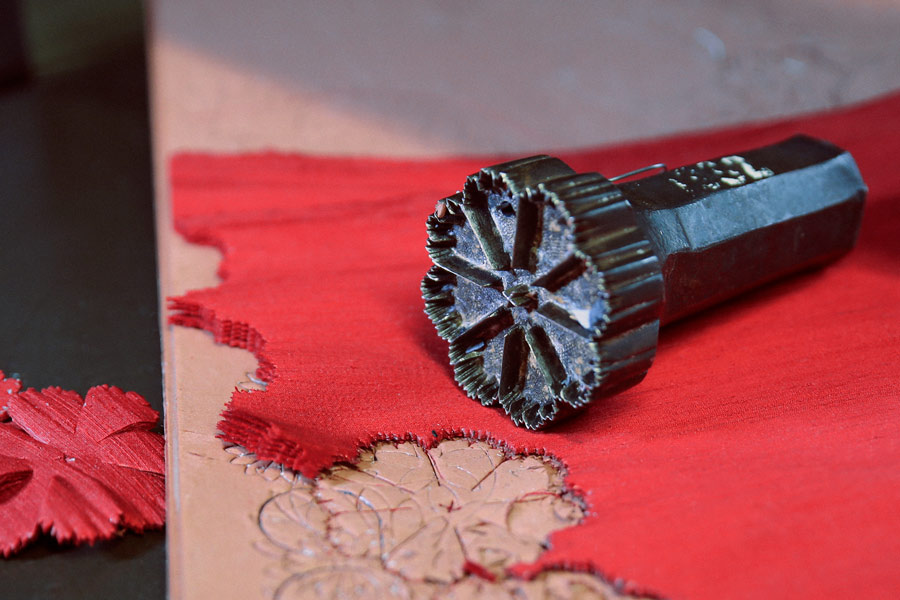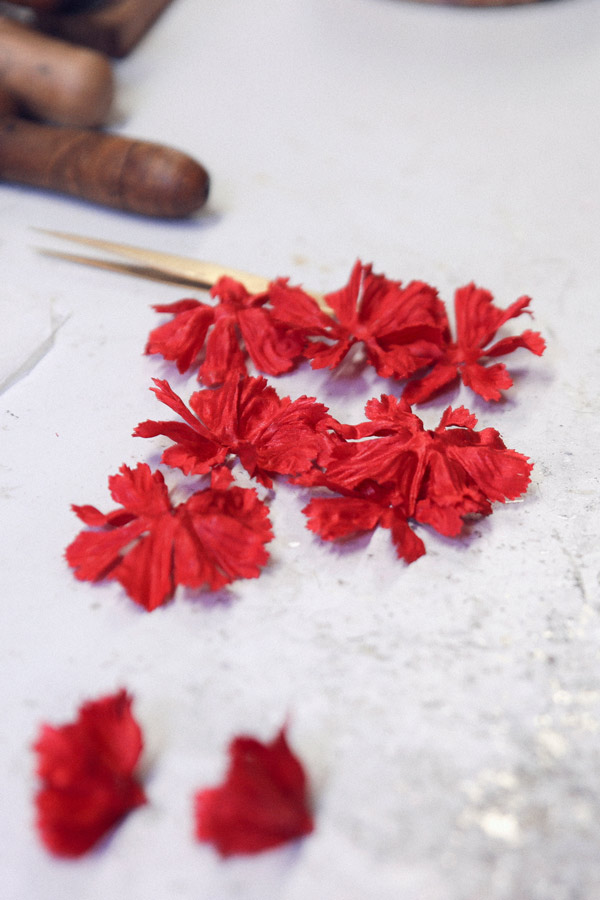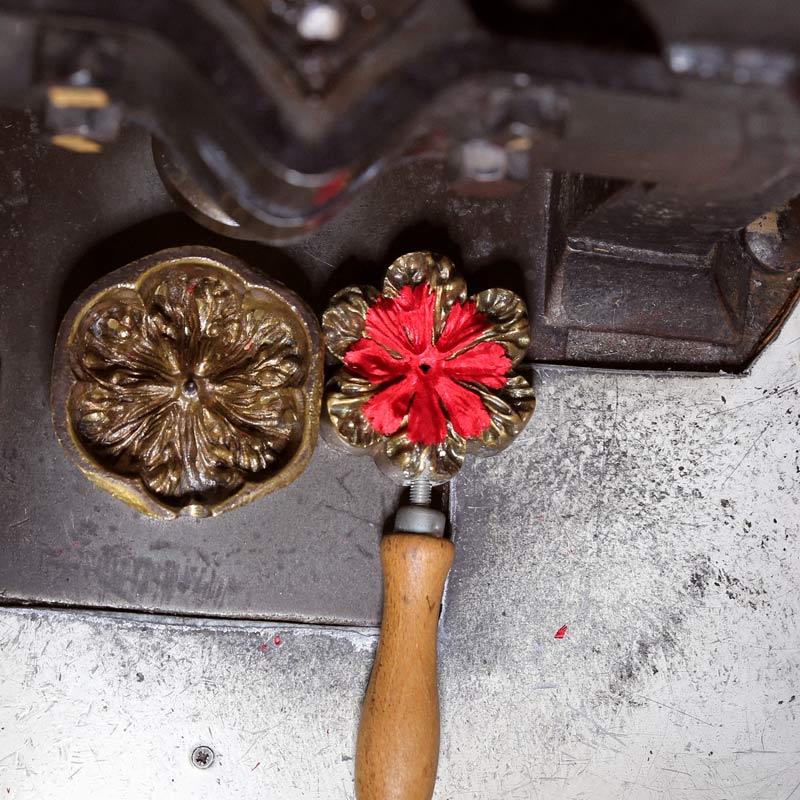 The young menswear entrepreneur (who works in partnership with his wife Anne Flore Chapellier and Adrien Gros) says Cinabre's lapel flowers are more than a stylistic flourish. "We gave 
the lapel flower a nickname: it's an 'icebreaker' accessory," he explains. "Every time we wear a lapel flower people are friendly, they ask questions and start cool conversations. Imagine a bunch of gentlemen at a cocktail party, all wearing dark suits, quite similar ties and classic pocket squares — except one is wearing a nice and cool flower in his jacket lapel. I'm sure you'll be more interested in breaking the ice with this gentleman, who immediately appears more creative and stylish without being 'de trop'. It's a kind of effortless accessory," he says.
The philosophy when 
starting the business, says Chapellier, was to provide men with a way of standing out without being excessively rococo. "Most men are dressed the same way, with the same grey and blue suits or jackets. They usually have the same accessories too, as most ties and bow ties are made in the same factories in Italy, using the same fabrics." Chapellier wanted to give men the opportunity "to differentiate themselves and create their own style by having unique and exclusive accessories made in France."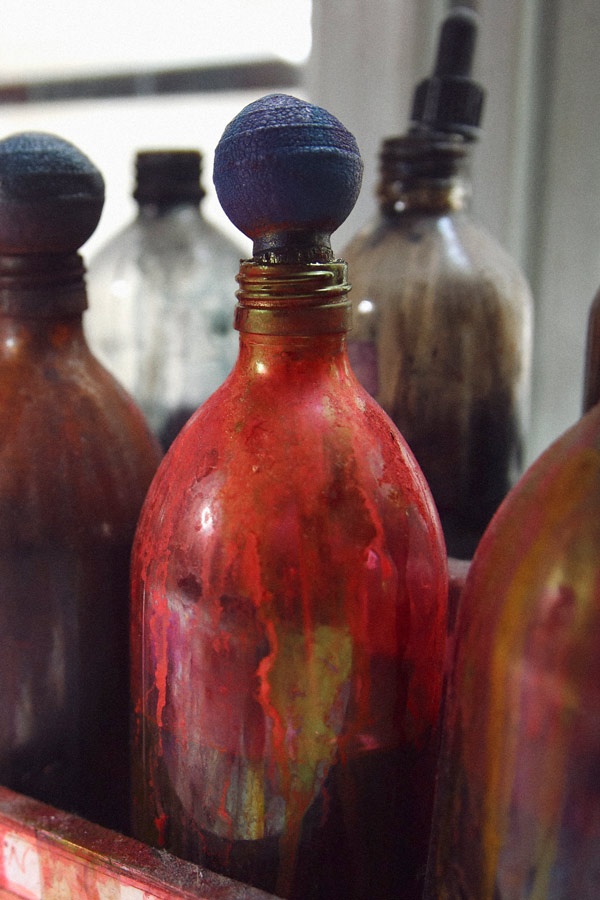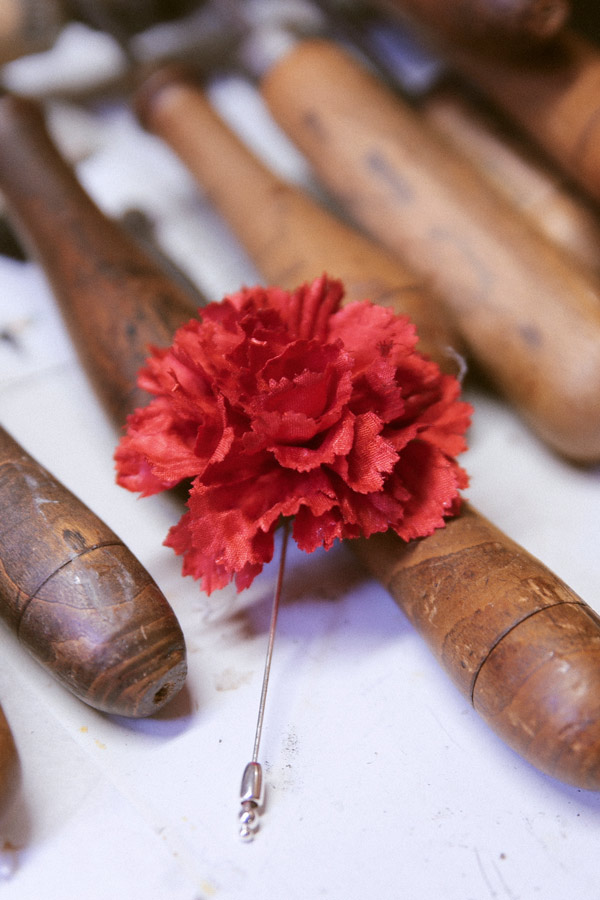 Preserving French craftsmanship and fostering savoir-faire were also driving forces for Cinabre, as was the use of top-quality materials. "Extremely demanding sourcing has always been our key priority since we started Cinabre," Chapellier says. "There is no compromise regarding the quality. Our artisan in chief has been following the same technics for three generations. Her grandmother and her mother worked crafting handmade ties and bow ties. And our lapel flowers manufacturer has been in Paris since the reign of King Louis XIV!"
The hand-craftsmanship of Cinabre's small team of artisans is, of course, of paramount importance. But Chapellier says it is the unique materials the brand uses that truly set it apart. "For ties, bow ties and lapel flowers, the fabrics make a great difference. Most brands source their fabrics in the same factories with the same kind of patterns. Our philosophy is to bring something different, a kind of effortless Parisian chic, in a market crowded with mainly Italian and British brands." Chapellier hunts for vintage and unique fabrics which have never been used for men's accessories. "For instance, we did vintage Hawaiian shirts transformed into unique ties, bow ties or lapel flowers. We regularly select vintage military equipment — shirts, trousers, tents or even parachutes — from lots of different armies all over the world to transform them into cool and unique accessories with great camouflage patterns… Each piece is unique."
For bespoke commissions of this sort, visit the Cinabre Paris boutique in the hip 10th arrondissement, or for simplicity's sake, peruse a selection of the house's nonpareil wares right here on TheRake.com.