Codis Maya: Wearing Art on the Sleeve
Codis Maya cufflinks and accessories blend an ancient enamelling technique with an aesthetic combining the best of British design over the past three centuries.
Codis Maya may have only been founded in 1986, but the art that is the brand's stock-in-trade, vitreous enamelling, has a history dating back at least as far as ancient Egyptian times. Practised and prized for millennia, vitreous enamelling involves decorating an object with powdered glass which is then fired at temperatures of around 800° Celsius, melting the powder, which cools and hardens creating a smooth, lustrous finish — as seen on the majority of Codis Maya's cufflinks and accessories.
Codis Maya's founder Roshini Aluwihare says: "Sadly the term 'enamel' is often used when describing cold or low baked enamel — both of which are plastic and take minimal skill to incorporate into a product." All of Codis Maya's enamel products, however, are created with vitreous enamel. "Meaning that they are made of glass and not plastic resins. The process of vitreous enamelling is an ancient skill that takes years of discipline to perfect and great dexterity, patience and time to carry out. It was historically employed by masters like Lalique and Fabergé but over time we see it less and less, given the assiduous nature required of someone willing to learn the skill and the stringent laws around performing it."
Aluwihare says vitreous enamelling is a fading art, only practised by a few artisanal makers in the world. Indeed, there's just one other British men's accessories firm in possession of the savoir-faire. Speaking of Codis Maya's handsomely handcrafted cufflinks, pins and bracelets, Aluwihare says: "We are very proud to uphold the traditions of the craftspeople who help us to make these beautiful products."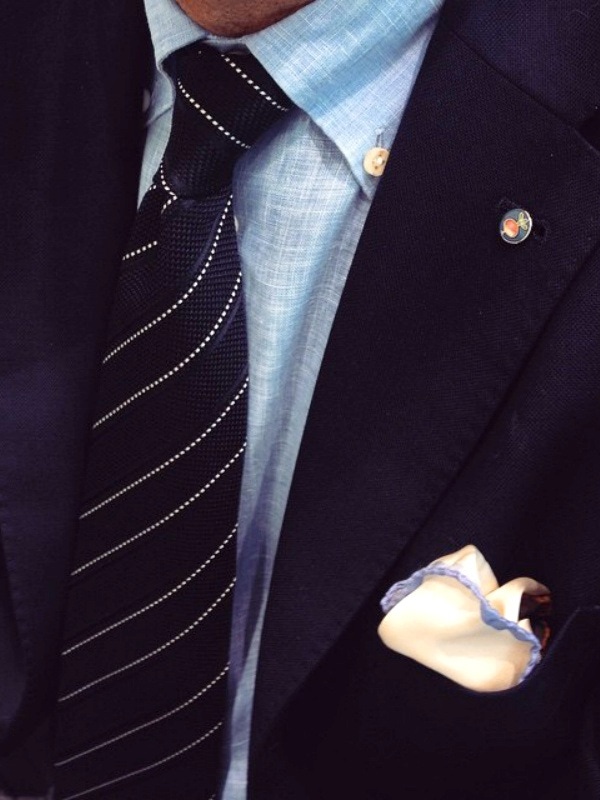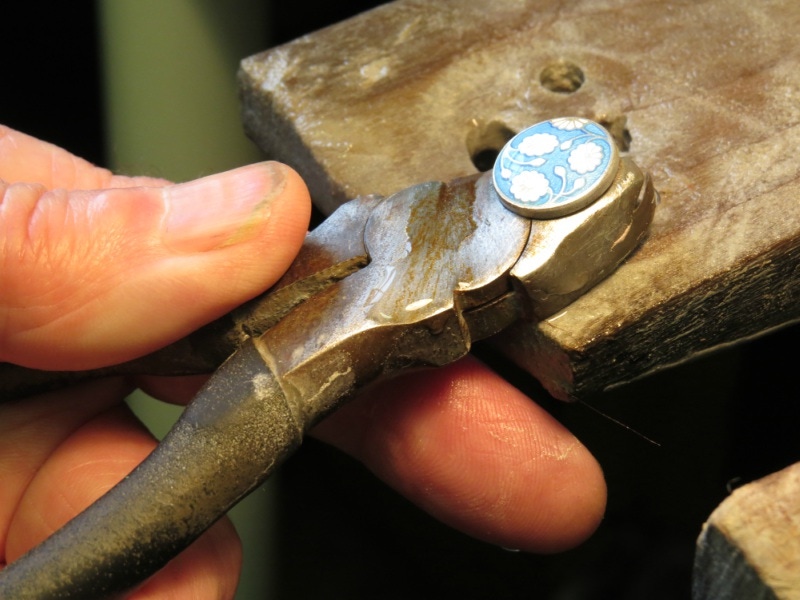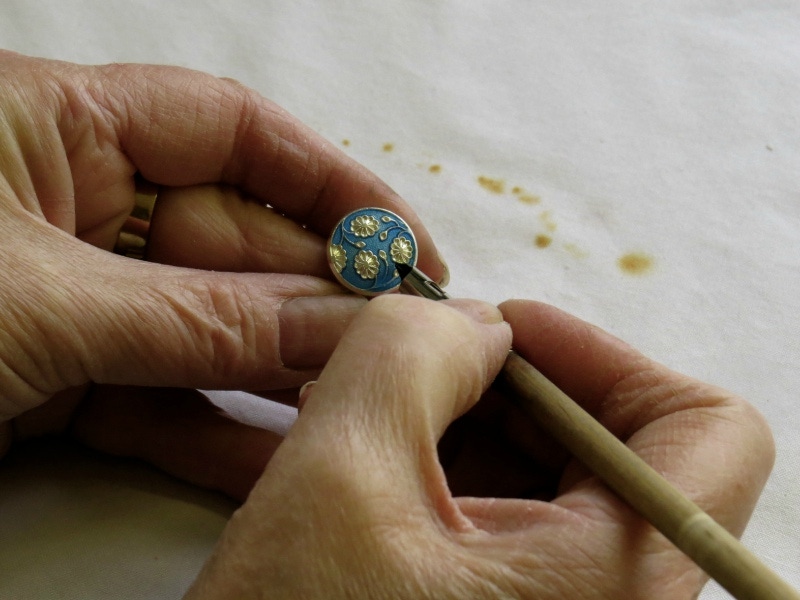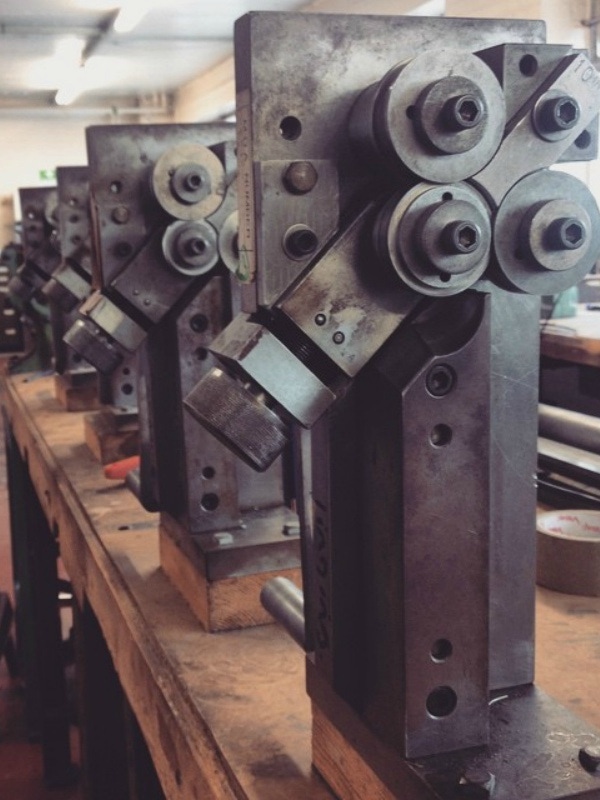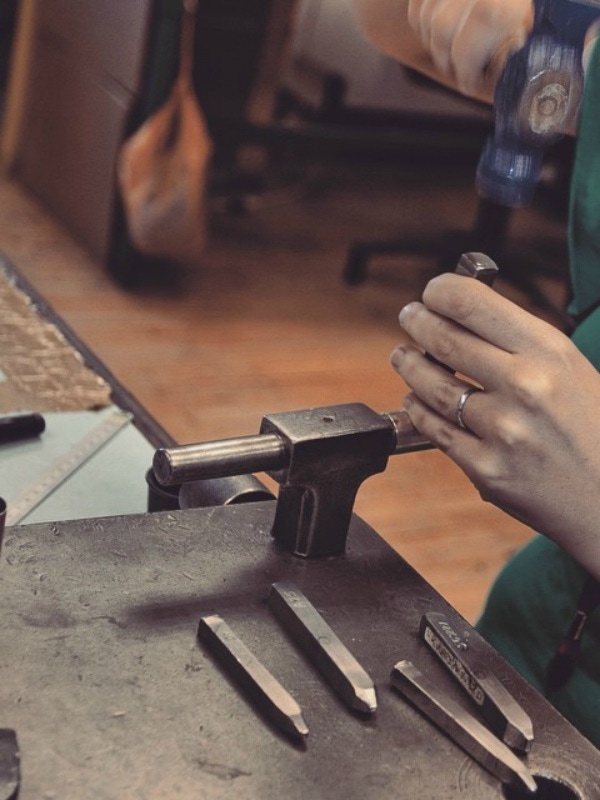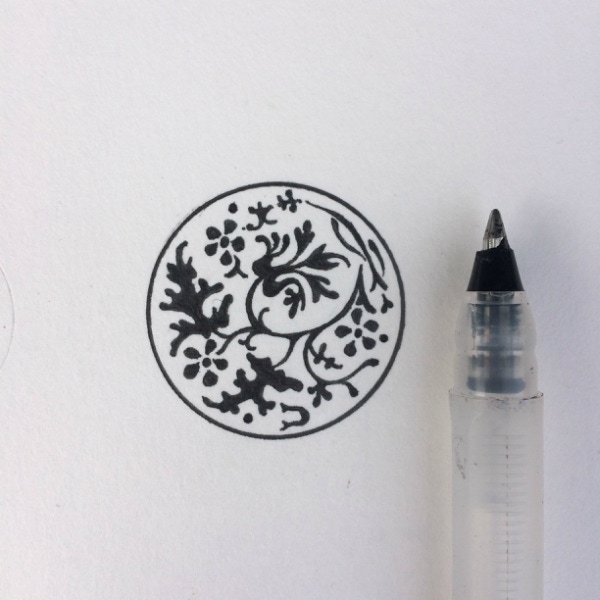 At Codis Maya, Aluwihare says, "We are committed to fine handmade craftsmanship and preserving skills that are specific to British manufacturing. We work with many different workshops across the UK — each one renowned for their own specialist skills from casting to polishing to enamelling. We use some of the best makers in the industry. This means that a pair of cufflinks we have made may have passed through 14 different workshops and the hands of around 30 people. You can hold that item and know that it has been created with great care and with skills honed over a lifetime. Many of these are fading arts, and they need celebration and investment in order to endure — something we're very pleased to be doing."
Aluwihare, who today runs Codis Maya with her daughter Lia, founded the company not long after completing a degree in Jewellery Making and Business at Sir John Cass in London. "I started by designing a small collection of heraldic style badges — it was the '80s after all — that were made by hand in Britain and with enamel. I was lucky that they were well received and taken on by a few shops, including Liberty, which gave me the chance to continue creating collections." Since then, Codis Maya has been sold in stores around the world, and Aluwihare has been commissioned by luxury houses such as Asprey and Turnbull & Asser to create private collections.
Aluwihare chose to establish a company focused on cufflinks because she felt there was a gap in the market for men's accessories that were affordable, or at least aspirational, and yet made with fine craftsmanship. "I also felt like men were limited in terms of what was available to them — either to antique or to quite corporate offerings. I wanted to make something that drew on classic sensibilities but that enabled people to express themselves a little more. As women had many jewellery options available to them, we thought it would be nice to create a product that gave men the opportunity to treasure something in the same way."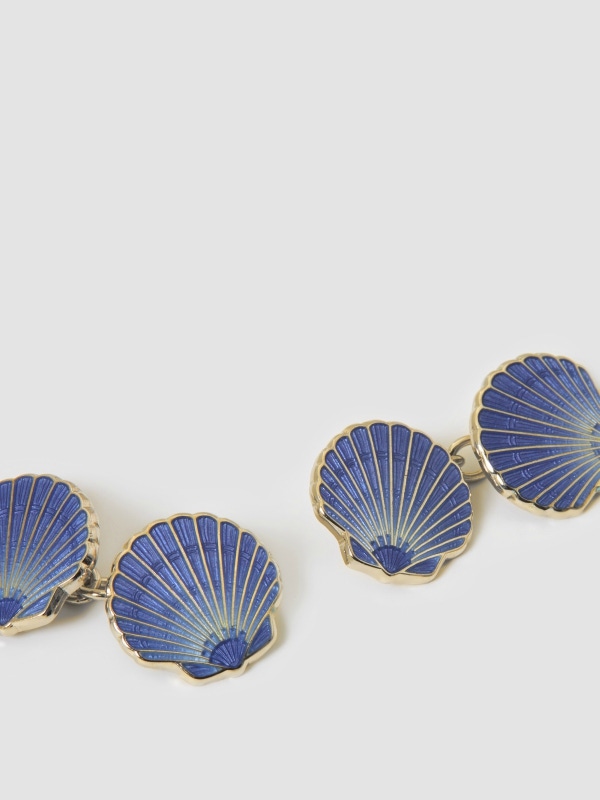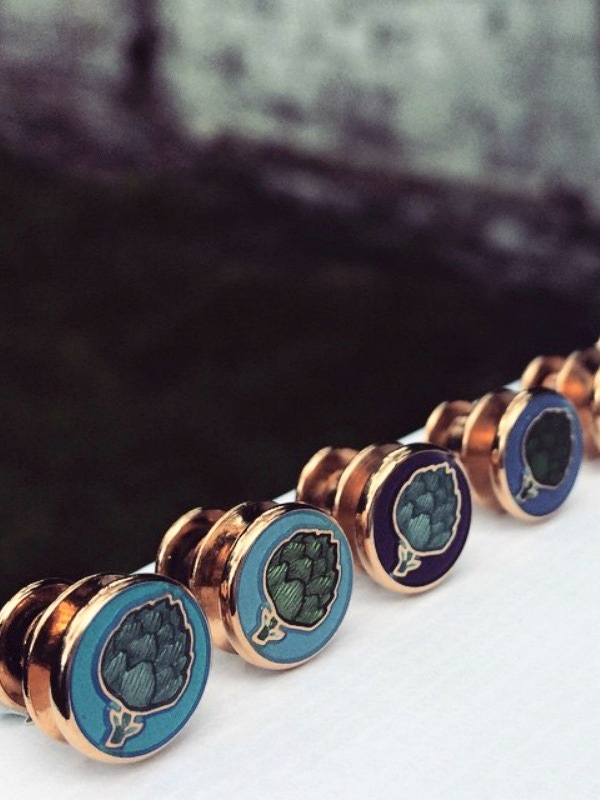 The brand offers products in a range of materials, from brass to silver and gold, in an attempt to appeal to a range of customers. The Codis Maya aesthetic equally seeks out a broad audience. "Our approach to design is to create something for everyone — from those who want a very subtle adornment that is special to them to those seeking to express themselves with a more eye-catching piece in colour or with a individual motif, for example. The collection is largely understated and elegant which can be worn in both formal and casual settings. It's distinctly British at its core," she says, citing as key inspirations the Britons Arthur Sanderson, William Morris and Barbara Hepworth, while also acknowledging as muses Eduardo Paolozzi, Le Corbusier, Anish Kapoor and Georg Jensen.
"Though we create many simple and understated cufflinks in plain silver and gold, our vitreous enamel pieces are a little more distinct given their use of rich colour and sometimes intricate details," Aluwihare says, counseling that even the more conservative consumer should pause to consider a Codis Maya enamel creation. "Most of our designs are inspired by a classic British aesthetic … so even if a more decorative item would not traditionally speak to a particular customer, as long as they have an appreciation for timeless English style, our cufflinks will suit them perfectly."