Coherence: Elaborate Japanese Outerwear
A genuinely original Japanese voice in a market dominated by traditional Macs and trench coats, Cohérence's outerwear is designed with exemplary attention to detail.
Seen any sixties Japanese films, recently? One thing that really stands out is the style. While American and European directors were promoting stylishly-dressed male superstars, Japanese filmmakers - like Seijun Suzuki or Yasuhiro Ozu - were creating their own mid-century icons, like the dashing Toshiro Mifune and the gerbil-jawed Joe Shishido – two men who could pull off a trench as well as their British counterparts. Japan embraced Western clothing and celebrity culture, but drew on their own history. A few subtle sartorial moves, and the slouchy, sweeping coats worn by French actors like Belmondo could resemble the patterned silhouettes of a Kyoto yukata gown. For
Cohérence
, it is this marriage of Eastern and Western temperament that is most exciting. Founded by Kentaro Nakagomi, the brand is inspired by the "Golden Age of outerwear" in the West, and craft classic coats with a more contemporary design.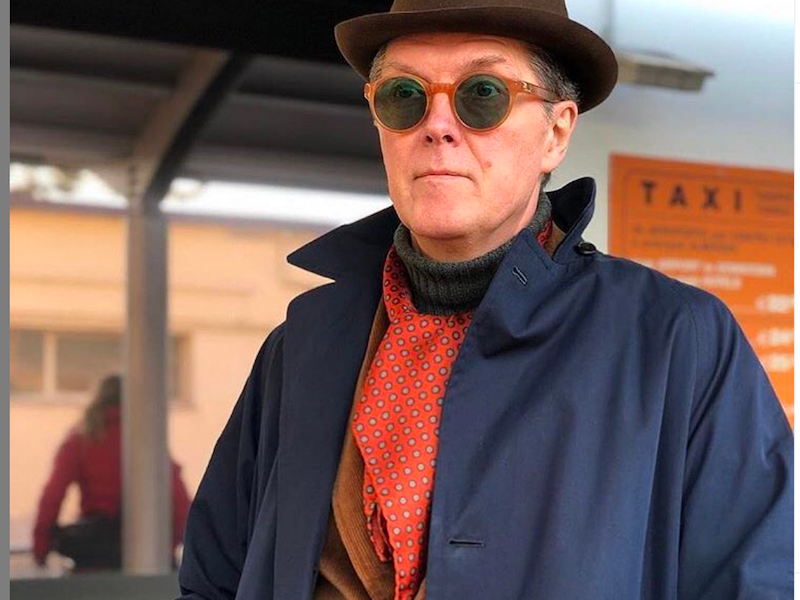 Once the style is selected, Cohérence produces its coats and jackets in Japanese factories, each hand-picked for their unique craft. One such factory has been able to develop a sturdy woven fabric, which is in fact a wool jersey knit for heavier coats. Another is an expert with high-end polyester. Meanwhile, the brand has also re-worked classic military pieces like the M-43 (inspired by French writer Boris Vian's own). Typical of Cohérence's creativity, the jacket has both American and Gallic military details – but is all made in Japan. This makes the M-43, as with the other jackets Mr Nakagomi creates, the perfect blend of Japanese coat-making, and a fresh take on a classic American style (somehow appearing more like the original than in those vintage photographs). Not many brands can update the pieces we most admire from that halcyon 'Golden Age' in such a respectable way as Cohérence.