Concours D'Elégance Suisse 2018: What You Need to Know
Attention all motoring enthusiasts: this month, The Rake is delighted to be partnering with the prestigious vintage car rally Concours D'Elégance Suisse.
From the 22nd to the 24th of June, motoring aficionados and lovers alike will gather in the gardens of Château de Coppet, the renowned home of Madame de Staël, to pay homage to a wide-range of paragons of classic, vintage historical and special-interest automobiles in the name of the annual Concours D'Elégance Suisse. A panel of seasoned judges will be present to award prizes across several classes that span from 1920 to 1985. The third and final day is open to the public and The Rake will be presenting an award to The Best Dressed Driver, but more on that later.
It's going to be a spectacular few days. On Friday, ourselves and a select few will be participating in a leisurely drive in a vintage convertible for 70km at a gentlemanly pace (i.e. fast and furiously) on the long and winding roads that wiggle alongside the crystal-clear waters of Lake Geneva. Following lunch at a surprise location, the cars will return and park up in the gardens of Château De Coppet before an evening soiree in partnership with the Concours D'Elégance's other sponsors: Rolls-Royce, Banque Julius Baer and Breitling, which we are thrilled to be in the same boat car as, as titans of their respective industries.
The following day we will be rising early and immersed in the world of vintage cars. Via many talks and presentations, we will gain insight into the complexities and importance of protecting these examples of human and technical proficiency. It should go without saying that the restoration and preservation of the finest examples of 20th-century engineering are important as the journeys that the humble four-wheeled vehicles have taken us on are tightly woven into our civilization's DNA, and most exemplary achievements and events such as Concours D'Elégance wonderfully serve up that unmissable lesson. Saturday is judgment day, and the cars will be on show from 10 am and closely inspected by specialist judges who are on the lookout for the most minor and insignificant imperfections. While we are not going to be judging the cars, we are on the lookout to discover The Best Dressed Driver, and award the lucky winner with a Gentleman's Hamper.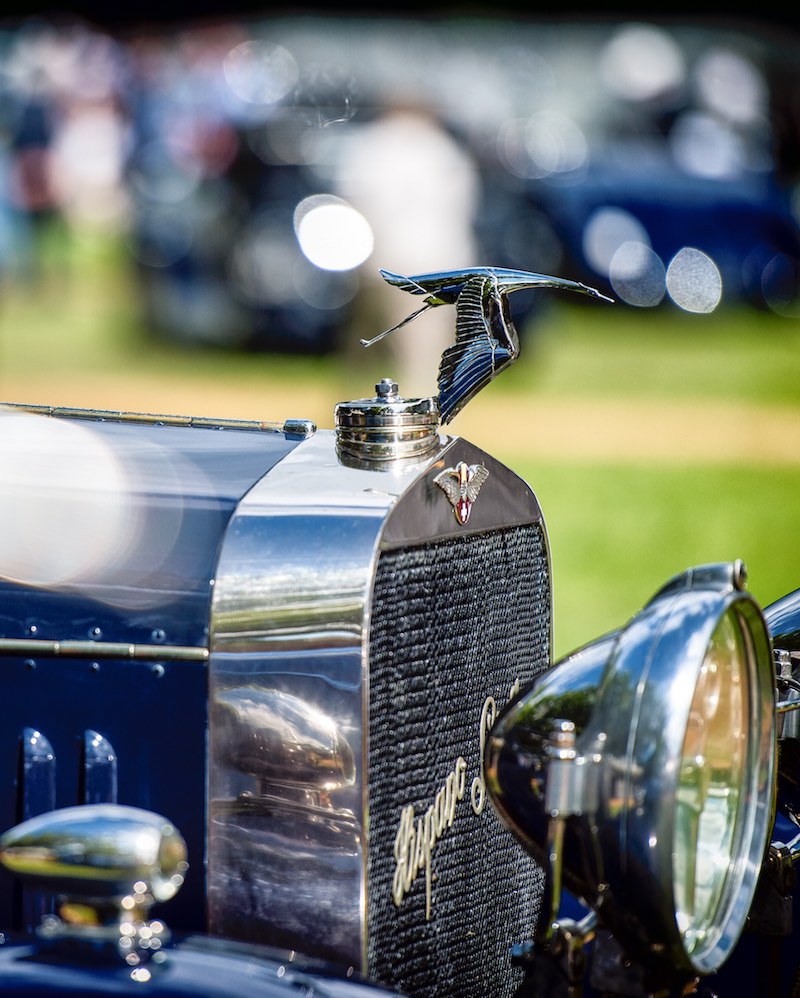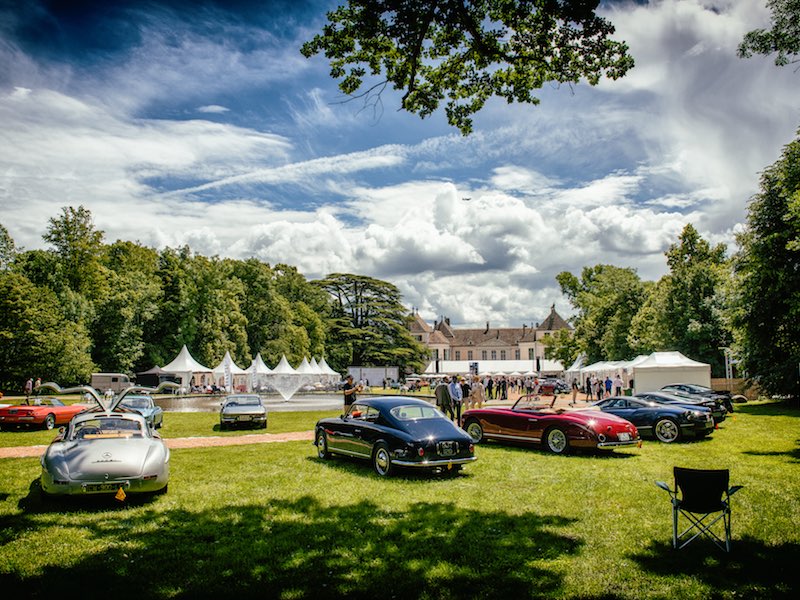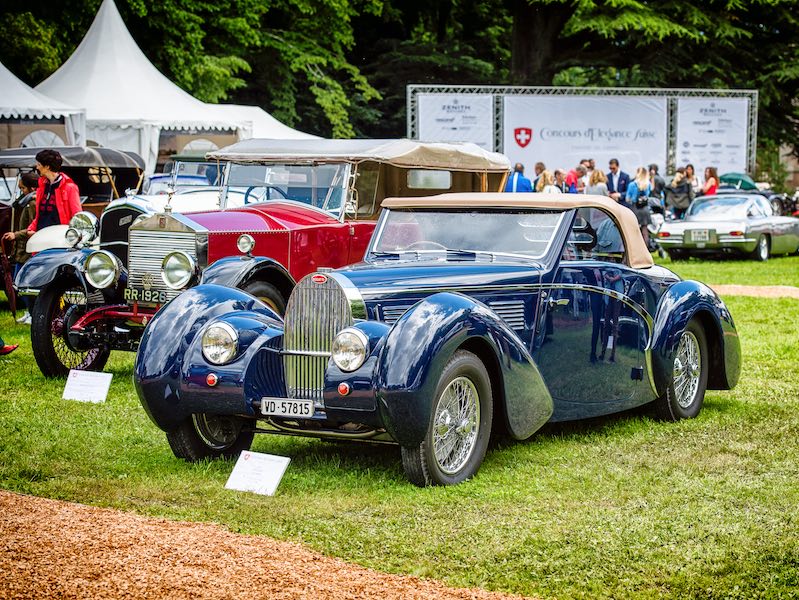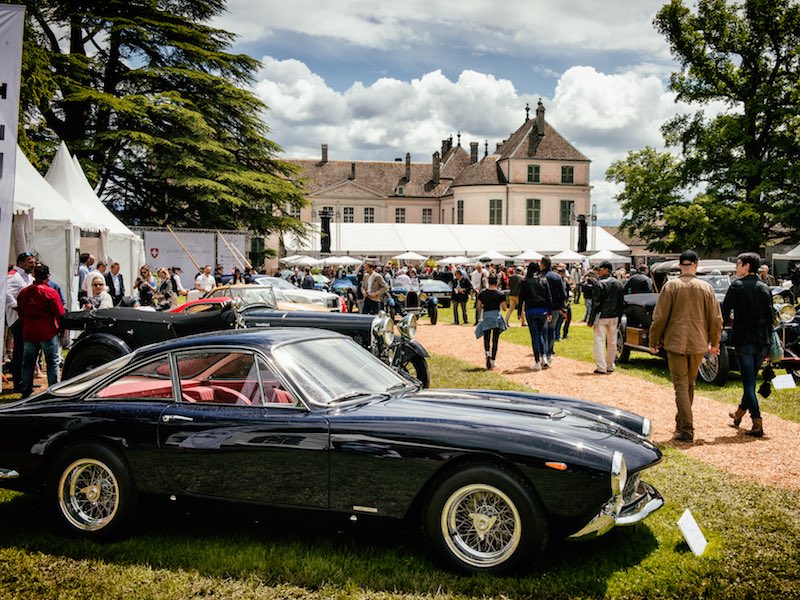 The third and final day will see the gates of Château De Coppet briskly opened to car enthusiasts that have flocked from all corners of the globe. They'll have the opportunity to see and potentially touch opened and closed cars from the period of 1920 to 1939, which has been dubbed 'From Modernity to Design'. Another class we're excited to see is 'Future Classics', which celebrates sports sedans from 1970 to 1985. However, two highlights of the event are undoubtedly 60th anniversaries. Firstly, the Aston Martin DB4, which was inducted into the Hall of Fame thanks to a certain Sean Connery as James Bond in Goldfinger (1964). Another highlight will be the participation of the fairy dust-rare Ferrari 250 GT Coupé Pinin Farina, which also is celebrating its 60th anniversary. For those unaware, only 353 examples were built after the manufacturing was moved from Ferrari's previous factories (Boano and Ellena) to Pinin Farino. If you happen to prefer four-wheeled devices that need not require fuel, there will be fine examples of French and Swiss coachwork for you to see. If four-wheels is two too many, there are motorbikes on show, too.
Overall there are 16 classes which the Concours D'Elégance has carefully selected and divided according to their period, bodywork, preservation or make. But, as mentioned earlier, there will be another judge present – The Rake.
As a partner, we're going to be on the lookout for the Best Dressed Driver and award them with a Gentleman's Hamper. 'What's inside?' you might ask. Well, starting from the outside - and don't worry it's not a wicker basket - Bennett & Winch has generously gifted one of its latest creations – The Weekender bag – which is constructed from a premium, naturally veg-tanned calf leather. Finished with top-end hardware, there's a multitude of pockets inside. In those pockets, you'll find more gifts such as a bracelet from The Mechanists, which features a 14kt gold steering wheel on a silk thread. Omega SRL, a family-owned Neapolitan glovemaker, has donated a pair of fingerless crochet driving gloves (I've visited their atelier in Naples and it's quite something). London's finest sock maker, London Sock Company, has donated a very generous box set of 15. Cinabre has donated a little something to add a touch of pizzaz to your lapel buttonhole, while Kapital has provided a bandana that's made in Japan and inspired by mid-century Americana. Just in case you scuff your shoes while ripping around Lake Geneva, Saphir has you sorted with its world-renowned shoe polish. If that wasn't enough, there's a complimentary year's subscription to The Rake and a one-time-use-only 10% discount.
If you're attending Concours D'Elégance Suisse this year, please get in touch as we'd love to hear from you and meet our loyal readership. So, stay tuned for more details and a review post-event and we'll see some of you in Geneva, Negroni in-hand.