Continental Shift: Connolly England
Connolly England is a brand that's new to The Rake, but trust us when we say that it's well worth getting yourself acquainted post-haste…
It's a peculiar thing how so many of the best British heritage brands were, at their inception, focused entirely on producing goods that were functional, rather than beautiful in form. The best designer outerwear makers today began by creating raincoats that were not fashion statements, but which in fact were intended simply to prevent one from being drenched through to the very bone atop a stagecoach; the finest English shoemakers invariably came into being producing military marching boots, rather than comfortable footwear to slouch about town in, and the best glovemakers historically made the thickest leather gloves that would be used exclusively to keep one's hands from freezing on the wheel of an open-top sports car. Connolly is one such heritage brand. Founded in 1878, in its earliest form Connolly was a thoroughly functional family-run saddler and shoesmiths. A humble beginning though this undoubtedly was, the brand went on to become the sole supplier of superior leather skins for the luxury automotive industry, prized for its quality and uncompromising standard of finishing. The house's client list makes for fearsome reading and includes Bentley, Aston Martin, Jaguar, Ferrari and Rolls Royce (whom Connolly was the exclusive leather supplier for over 100 years) to name but a few. At the same time, the house has established a reputation for providing superior leather upholstery to order, including those in the Houses of Parliament and the Coronation coaches of the British Royal Family. Other special projects include fitting the upholstery for Concorde and the latest lightweight E-Type Jaguar, all rather impressive feats to say the least. Now, Connolly has reinvented itself once more and can claim to be a fully-fledged luxury lifestyle and clothing brand, care of its beautiful new three-storey boutique on Mayfair's Clifford Street. Without doubt, the boutique is one of the single most elegant and subtly impressive spaces I've encountered in a long time – and clearly sets the tone for the direction that the house is taking. One enters into a discreet shop that is carefully balanced, with clothes and leather goods tastefully displayed with plenty of space to breath. Accessories are arranged in mise en scenes that draw the eye in and around the store, and on into a second chamber filled with the house's ready-to-wear collection proper. Chic ornaments, antiques, artworks and sculptures articulate the sense of intellectualism and refinement that encapsulates Connolly's philosophy. There are also references a-plenty to the house's automotive heritage and many of the collection's key pieces touch on this history in one form or another.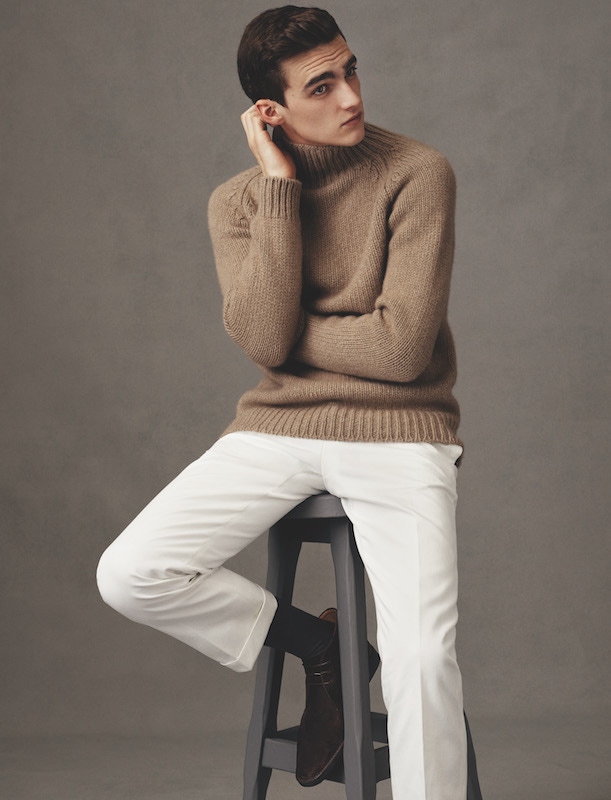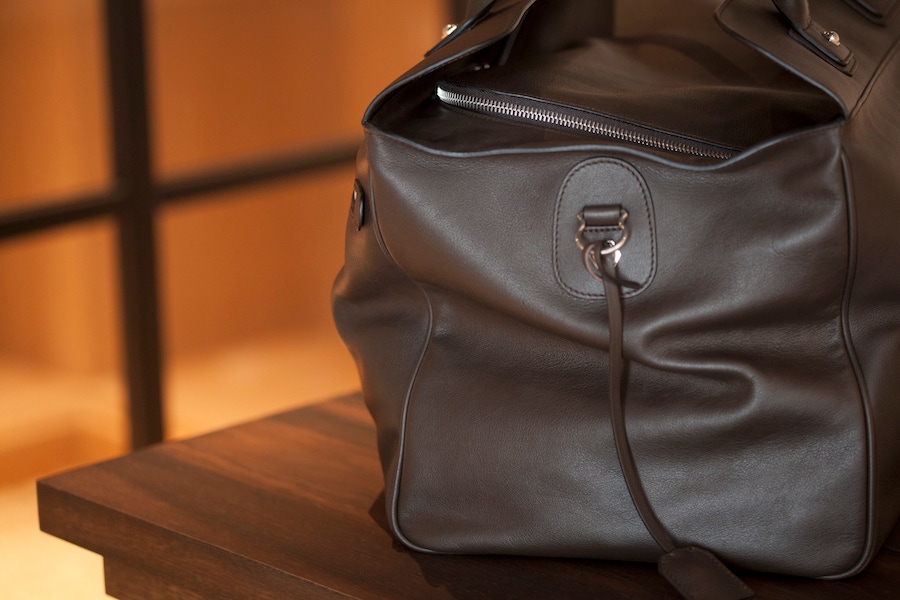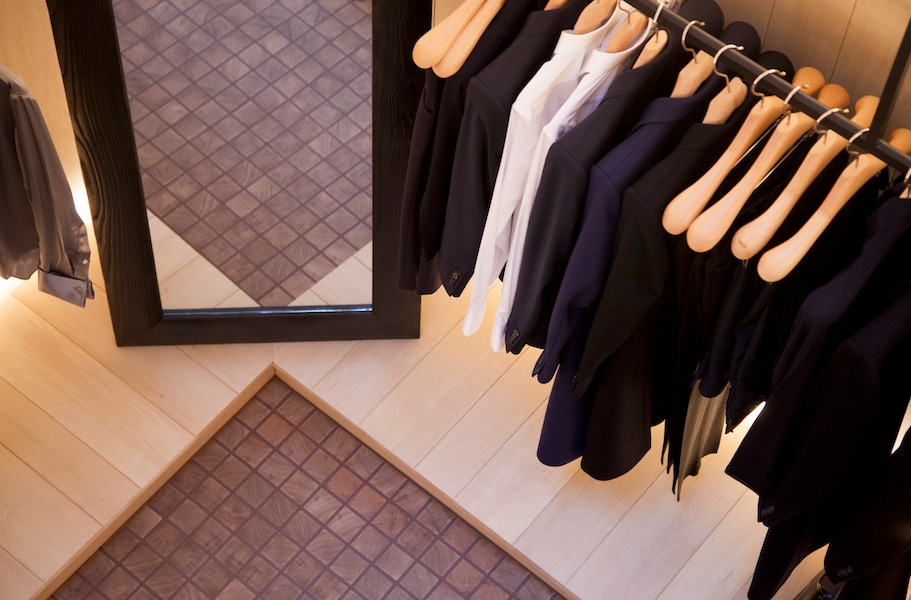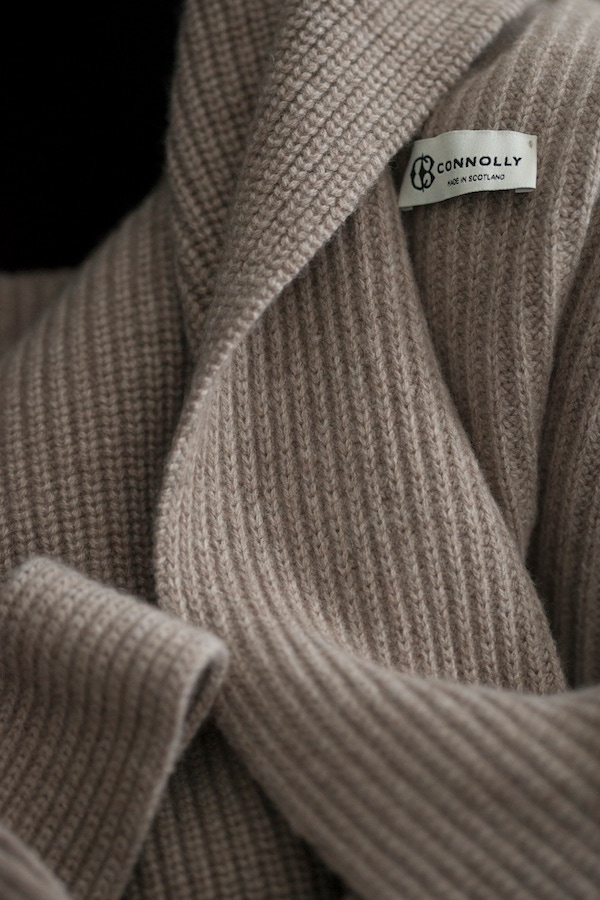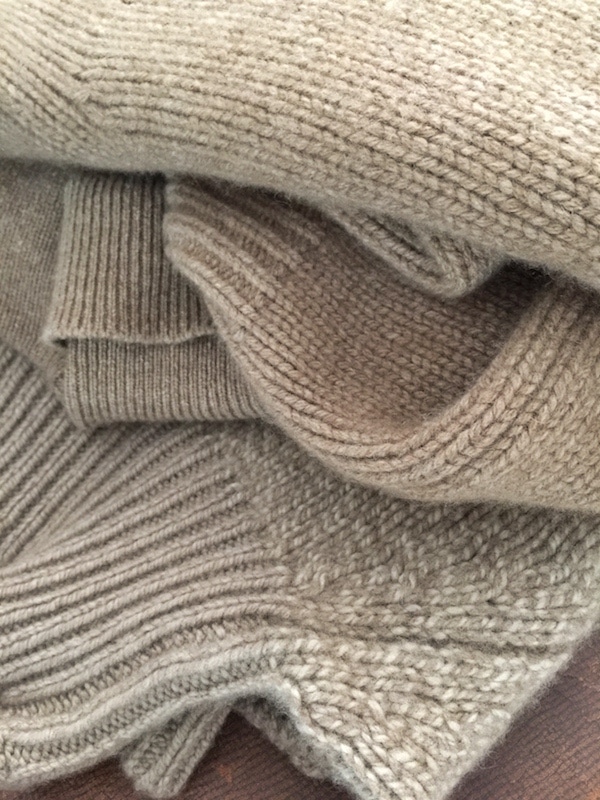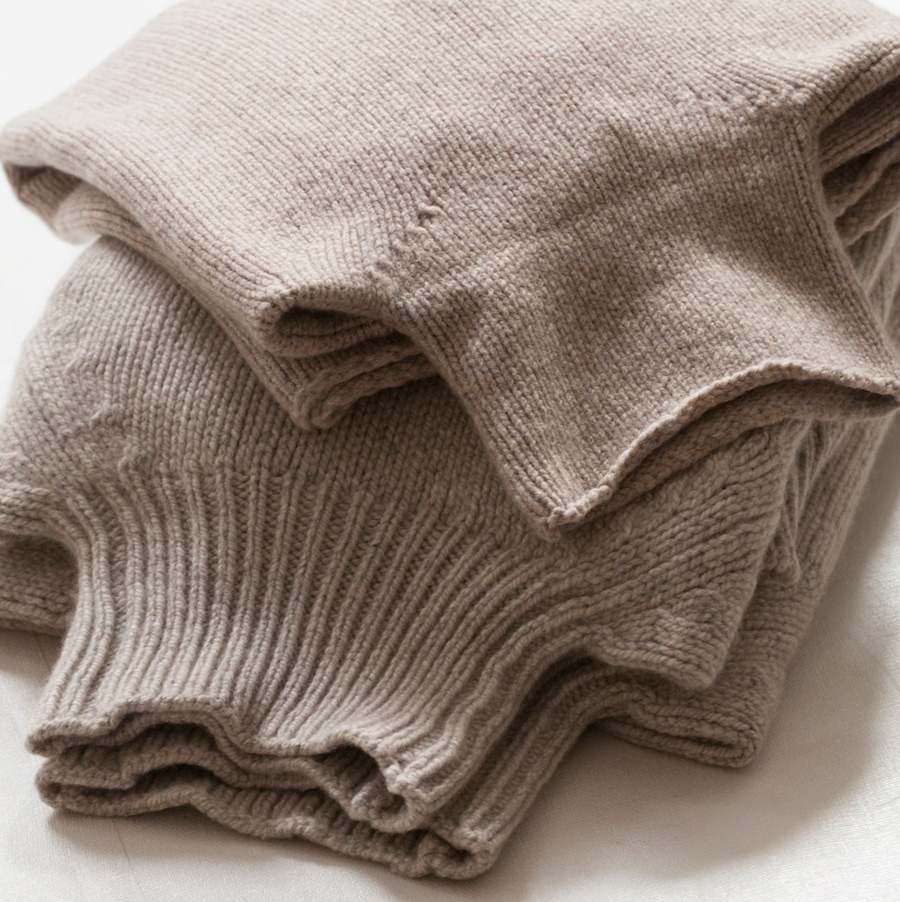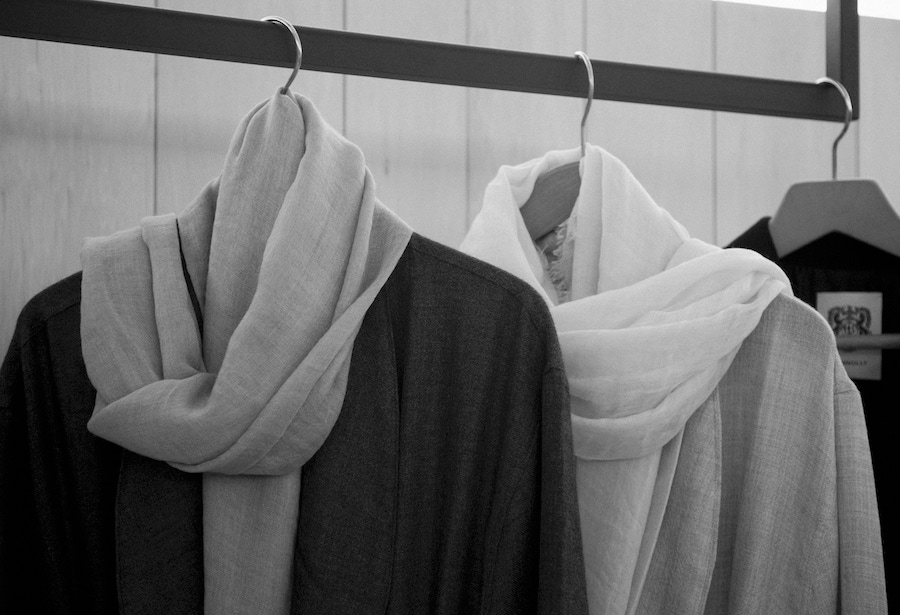 Designed expressly for Connolly by French designer Marc Audibet, there's a rich sense of sophistication about the collection itself too. Nothing is overstated, and everything is restrained and perfectly formed. The quality that Audibet has produced speaks for itself; butter-soft cognac lambskin topcoats with a distinct 'motor trench' feel, lined in the most gorgeous honey-coloured fur are as sumptuous to the touch as they are impressive to behold. The season's signature navy melton double-breasted greatcoat with a frankly awesome pleated and belted back feels substantial, yet is beautifully cut and sharp-edged. The house's high-waisted flat-fronted trousers with clean waistbands are also remarkable; featuring legs that taper gently but which nonetheless remain generous and fluid, cut in superfine drapey worsteds. Timeless ivory and forest green chunky-knit crewnecks are meticulously hand-knitted in Scotland. Audibet's collection also has one other fascinating calling card; it's intended to be almost entirely androgynous, equally appropriate and flattering for femme fatale or Beau Brummell alike. Though that might sound controversial, in reality it makes perfect sense – the values which underpin Connolly are that of discreet, elegant design and the collection is tightly focused around perfectly executed luxury staples – the simple dark suit, the camel rollneck, the grey cashmere sports coat, the suede blouson – pieces that when worn in a modern context (and in combination) are equally flattering and compelling for either sex. The only requisite really, is that one appreciates their quality. This thoroughly forward-thinking decision on Audibet's part is tempered by his clear interpretation of Connolly's heritage. There's an elegant balance of 'continental chic' that lends the house an attractive contemporariness and of design touches that keep Connolly firmly grounded in its traditional British roots. Sartorial discretion and sensibility is key, and it is thoroughly exciting to find a British heritage brand in today's luxury environment that is producing something which feels effortlessly European in its approach. Though the store and the collection are both new, one can't help but be impressed by Connolly. Take our advice and pay a visit before the word gets out, we suspect it won't take long.
www.connollyengland.com
.