Meet Mr Dollinger of Eton Shirts
"Sometimes you just have to wait patiently until the creativity roars out of you like a rocket." So says Eton's esteemed Creative Director Sebastian Dollinger, whose passion for shirtmaking and obsession with quality drives a simple mission to create shirts that make men feel great.
Sebastian Dollinger is considered something of a luminary in the world of shirtmaking. As creative director of 91-year old Swedish shirting house Eton, he has revitalised the brand, bringing his innovative and boundary-pushing designs to an otherwise commonplace and often overlooked garment. We were lucky enough to chat with Sebastian about his sources of inspiration, his vision for Eton and the pleasures of a simple, well-made shirt. I understand you have quite a history at Eton. Can you tell me a bit about your experience with Eton and how you came to be involved with the brand? It all started in the basement of my parents' house. That's where my father, Eton's first Sales Manager, used to put the Eton collections together in the '80s. The room was completely full of these small fabric cuttings and my father would put the fabric collection together piece by piece. I used to sit there with him, even though my mother would not actually allow me to go down there because I would disturb Dad in his work. I spent my summers at the factory with my Dad, and I used to hang out with the seamstresses up on the top floor where they created all the CMT [cut, make and trim]. Then at the age of 16 I got a job working in the stockroom. Since then - 20 years ago - I have held every position in the company up until now, as Creative Director. Quite a journey! What is the key design philosophy behind Eton? For Eton's design and its aesthetic expression, we strive first to create the best possible essential pieces on the market and then add design work based on expressive mood boards. We see ourselves as artists creating explicit seasonal collections, and the canvas for our creative expression just happens to be a shirt, a pocket square, a scarf, or a tie. Obsession with every detail is something that runs through our entire company, in combination with a ton of good old-fashioned Swedish work ethics. It's a fantastic company to be a part of, where all departments work their asses off (to be frank), to contribute to offering our customers excellence.  Who do you envisage as the typical Eton customer? It's generally speaking a man who is comfortable in his own identity and doesn't need to show off the brands he wears in a "hello I'm wearing a huge logo" kind of way. I think we have an awesome customer. Our brand awareness is driven by word of mouth. It doesn't matter if he is an art director from San Francisco or a banker in London. What they have in common is their love for quality and design. Since we are shirt specialists, we have such a vast variety of shirt styles that we can have lots of different customers in the way they wear clothes in different individual ways.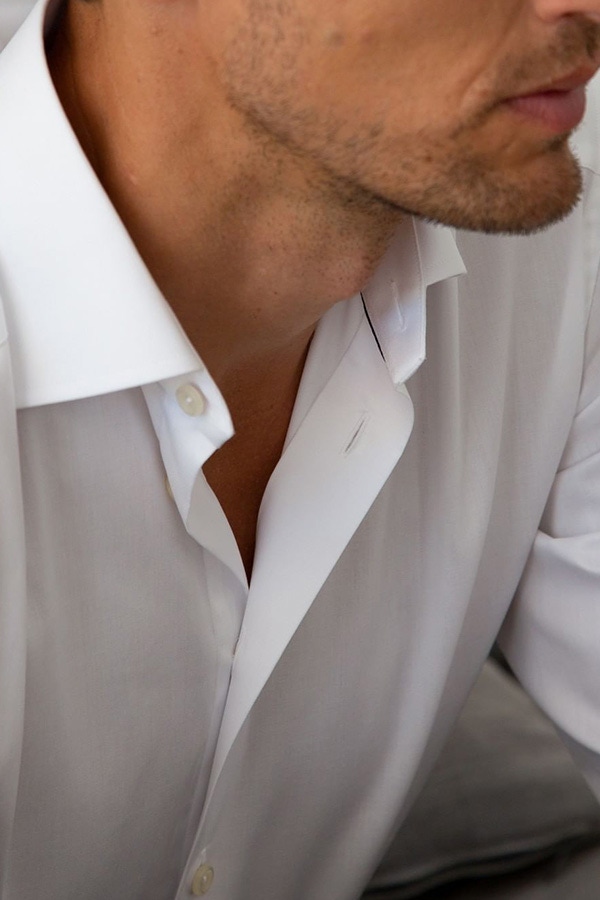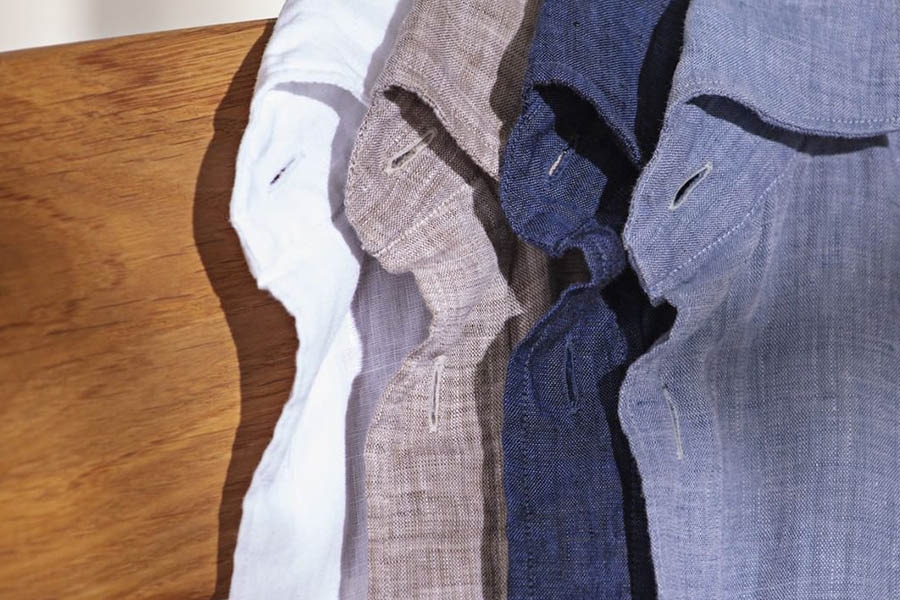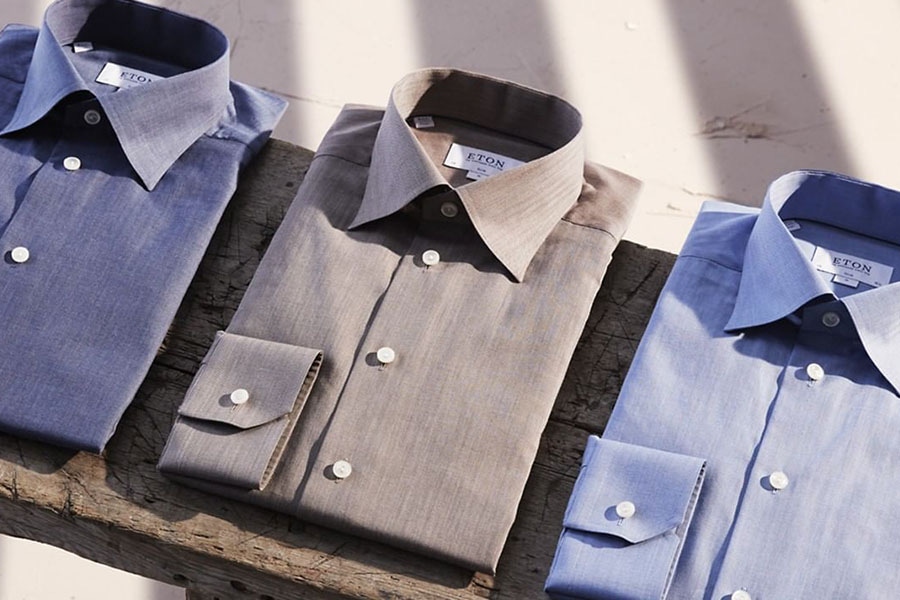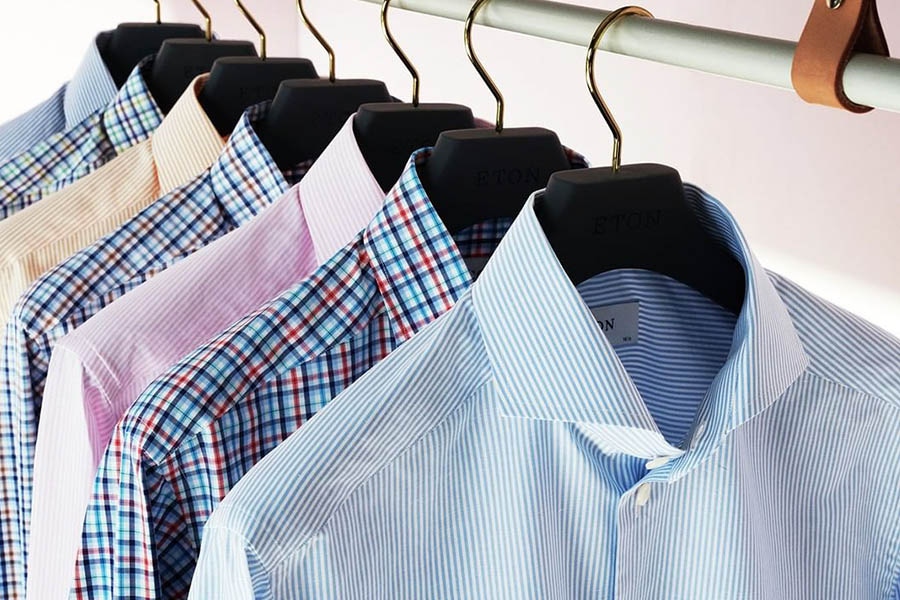 Eton has been around for over 90 years. How do you manage to keep the brand relevant and contemporary whilst also ensuring it stays true to its roots? Quality is something that is perfected over time, so just by the sheer length of our existence, by us working for 90-plus years on perfecting our fabrics, seams, collars and cuts, we have developed an expertise in making really great shirts. But of course, to stay relevant you always have to look at new potentials for your company. In our case, a few years ago, we saw that it was relevant for us to take the next step, from an established position as one of the best shirt specialists in the world, to go down the road to becoming a brand. Every season is new, every season is an opportunity to be more exciting and give your customers and clients something even better. What makes it fun at Eton is that we always want to be better and that we actually enjoy what we do. Where do you source inspiration for the collections? This may sound ridiculous, but my inspiration comes from within. You never really know what it will be. It's like trying to describe creativity: it's almost impossible. It's just a sort of burning sensation inside you— something that needs to come out. And when you can't contain the feeling anymore, it does. The last three collections we've made have been based on quite varied themes. Spring Summer 2020, "Horn OK Please" came from a journey to Rajasthan and encountering the wonderful painted trucks of India. Our Autumn Winter 2019 Cruise Collection, "Tea Time with Eton," came from us visiting the V&A Museum in London, admiring William Morris and Sanderson. And Autumn Winter 2019 is a celebration of Ancient Egypt. We found a case study book in a small bookshop in Como, Italy, a few years ago, written by two Parisian professors in 1918. They had actually created paintings of what the inside of the pyramids looked like, and described what colours and dyes they used in the clothes and what the jewellery was made of etc. So, the world is a beautiful place and until you fall out of love with it, there are a billion potential sources of inspiration for collections, songs, and works of art. Sometimes you just have to wait patiently until the creativity roars out of you like a rocket. What sets Eton apart from other shirt brands? Two things: We have been doing this for 90 years, and we are Swedish. Our approach to creativity and style is very Scandinavian. You can't really compare us with, for example, Italian shirtmakers, because we are different. Our idea of perfection is a combination of minimalism in the way we produce our shirts, a deep belief in quality and products that last paired with interesting mood boards and creativity. Another thing, perhaps the most important of all is that we control the entire vertical chain of the production. We have full control, all the way through. I think everyone then understands the potential in that. What we offer the world for 150 euros, would automatically cost 500 euros from another company that would try to replicate our way of doing things.  How do Eton's different categories of shirting reflect the varied needs of the modern man? Our crease-resistant line offers every possible classic and contemporary style, as well as casual fabric varieties, cuffs, and collars. Shirts made to look crisp all day. Our Soft line includes business shirts that look just as sharp as that but feel more like your favourite t-shirt. The line also has a completely casual part, that provides for pop-over shirts, overshirts, short sleeved shirts, button-down Oxfords, and polo piques to mention a few. Actually, we probably have too much variety going on for our own good, we just launched our very first t-shirt for example.  It's cut from my favourite cotton-silk quality for high-end shirts and is perfect to wear with your favourite suit, for days when you want to mix things up a bit.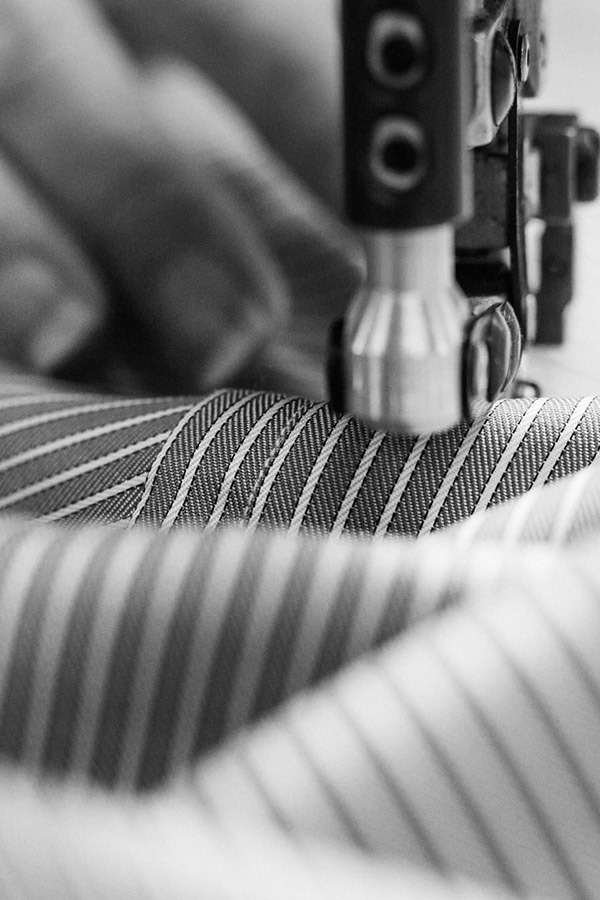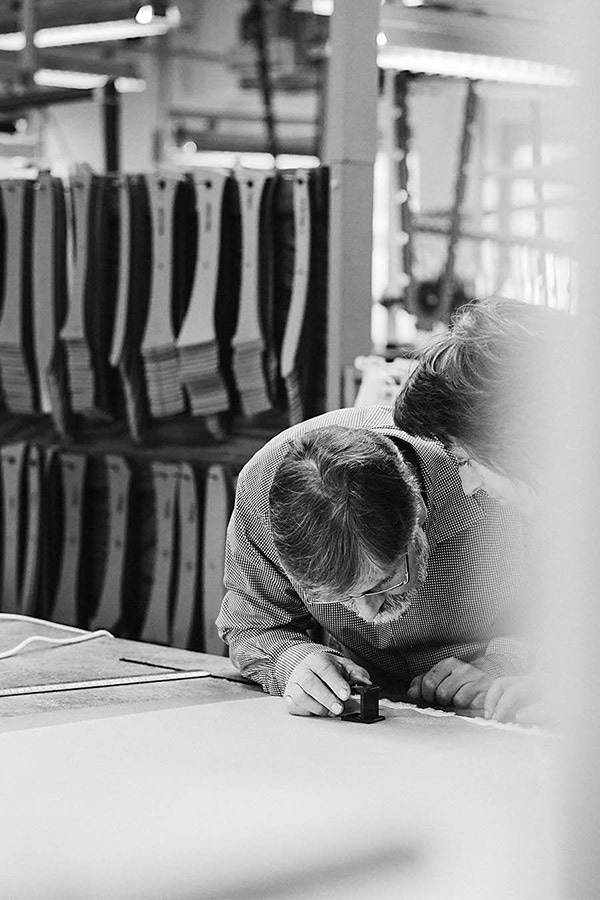 How do you utilise different fabrics and manufacturing processes for different styles of shirt? I'm blessed having my closest colleagues: a Master Weaver and a Master Tailor. For every new construction made— always by us, for us — we investigate and develop the best possible combinations for a particular look. If we, for example, want to have a new double-beam twill 50/2 linen quality as a popover shirt, Valerio, our Master Weaver, will develop the quality I want on the loom. When he is done, the twill is sent to our HQ in Sweden where Eva, our Master Tailor, and our quality control department will develop the best possible make for this new fabric. It's almost like working with wizards! Men's wardrobes are becoming increasingly casual - how has Eton adapted to this shift? In all honesty, I've heard that some people have been quite anxious about how we would do that since Eton has been perceived as quite a traditional shirt specialist. And we are very proud of our formal assortment. But for me, this is just another exciting potential for us to create something amazing. Basically, most casual shirts on the market are made from very poor fabrics.  Historically, they have been seen as more of a throw-away item, not as something made by specialists like us. And that's where we can make a difference. It was the easiest thing in the world for us to use know-how, our internal machinery and our obsession with quality and implement all of that to create new casual fits and cuts. Basically, it was just a small shift, and it made us perhaps the number one quality casual shirtmaker, alongside Gitman Vintage, which I am very fond of. What is the importance of formal shirting in modern times? The times have changed quite a lot. When I started, there was so much bragging going on from shirtmakers as to how many stitches per centimetre they had in their shirts, and so many were trying to out-do each other as to the highest yarn count. Well, since we are Swedish and perhaps by nature have a more practical approach to everything, including shirtmaking, that kind of bragging was never our strong side anyway. We make our shirts and accessories in what is perhaps a less romantic way, but it is the best way for a particular shirt in a specific moment. Rather than ask how many stitches per centimetre we can do, we ask how many stitches per centimetre we should do, to create the best result for that particular fabric. Do we need those extra stitches for bragging rights? Probably not. Do we need the highest yarn count out there? No. We need the right number of stitches and the right yarn — which is also the perfect yarn count, in combination with our special crease-resistant finishing (done in Switzerland). For me, and Eton, it's about the value of the garment itself. Not about adding so many features to it that it becomes a novelty instead of what it should be: a really great shirt, that you love to have in your wardrobe, that makes you feel great when you wear it. What are some shirting staples that you believe every man should own? Get a formal white twill shirt in superior quality (what the Americans would call a classic dress shirt), because wearing it really will make you feel like a million bucks. Next on the list; a black version in stretch quality. If you choose a stretch fabric for your black shirts, the collar edges won't bleed because you've washed it a few times and it will look crisp a lot longer than a regular twill. With those two shirts in your wardrobe, I would buy a white button-down Oxford. I'd choose an Eton, because I for one, don't want to wear an Oxford shirt with a logo blazing on my breast pocket. Actually, in my opinion, people should get paid to wear logos.