Cordone 1956: Championing colour with Hawaiian Shirts
After the year it's been, we're predicting a surge in interest of combining Hawaiian shirts with tailoring. With this in mind, there's no better place to start your Hawaiian shirt crusade than at family shirtmaking dynasty, Cordone 1956.
Shrouded in complexity, due to its murky provenance and its ambiguous relationship with men's tailoring, the Hawaiian shirt for so long was considered the joker of the pack. Not so anymore - the last few editions of Pitti Uomo has exposed how dynamic the Hawaiian shirt can be with tailoring. This is partly down to a select few shirtmakers who expertly craft the shirt from appropriate fabrics, whilst capturing its authentic spirit. Long-time partners of The Rake, Cordone 1956 are one of the brands who have responded to the demand with a beautiful selection of Hawaiian shirts. The family business was founded in 1956, and is now run by Luigi Cordone Jr., alongside his sister Virginia. Luigi Cordone Jr. says: "For us, it is a great responsibility to conduct a company with more than 60 years of history - a history made of people and passion for our job. We still produce our products as in the past, our co-workers are people who started this job with my grandfather and that makes our company a great family."
It is of course still possible to pick up a genuinely cool Hawaiian shirt infused with deep-rooted artistic craftsmanship in a vintage shop or flea market. However, in order for you to guarantee and achieve a more refined yet expressive appearance, it is best to turn to master shirtmakers. Made from a silky viscose, which is soft and breathable, Cordone 1956's series of shirts are designed with an impeccably cut camp collar. The substantial width and precision of cut of the camp collar is what makes it overlap so harmoniously with jacket lapels. And we're not just talking about notch lapels, but also jackets with wide peak lapels – as favoured and demonstrated so stylishly by The Rake's Founder Wei Koh. Along with bona fide photographers and style aficionados Karl-Edwin Guerre and Milad Abedi, Wei Koh was an enthusiastic and early adopter of pairing Hawaiian shirts with jackets and suits.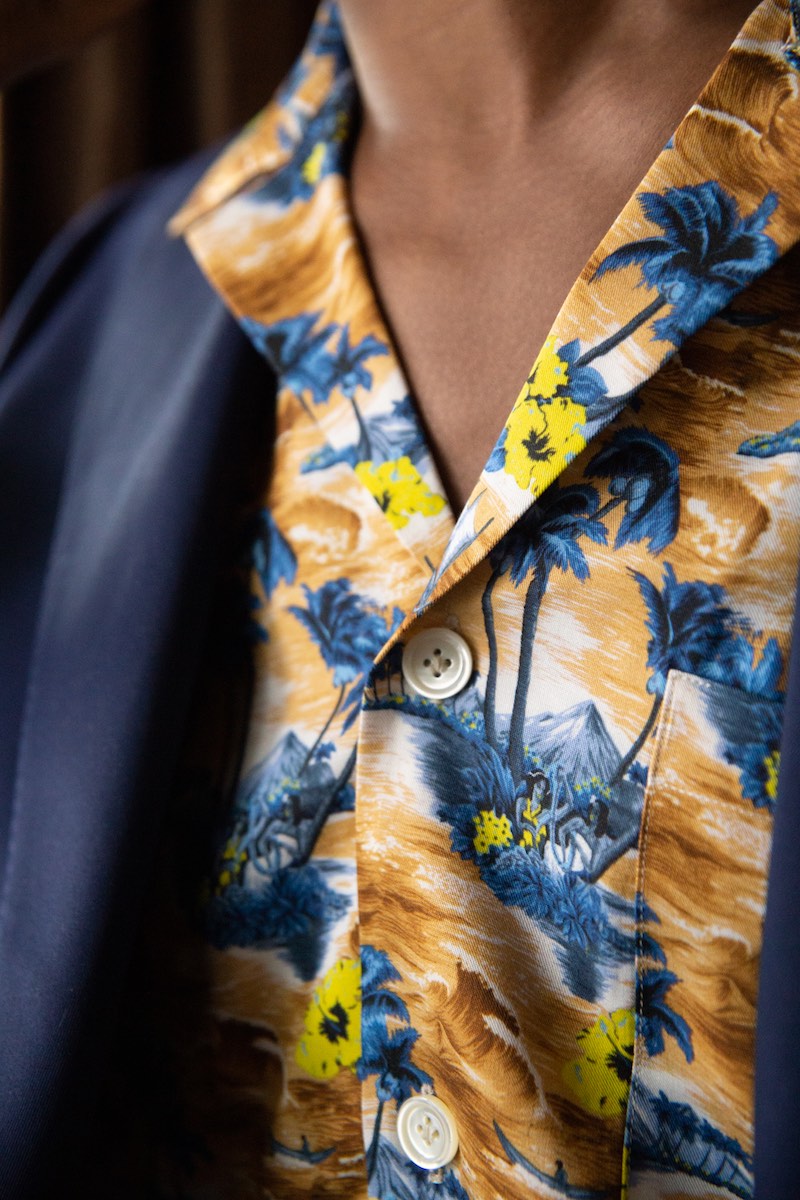 After a year where opportunity for self-expression has been stymied, it no surprise that Wei has already been having fun trying out their shirts with a selection of suits. What makes this such a captivating collection is the versatility of their colour pallets. There is endless scope to mix and match with different tones. Wei has even paired the same blue tone of their Ewa Beach Hawaiian shirt with his Cifonelli navy double-breasted suit, but cleverly used the cream and red of the pattern for a sophisticated contrast. Pertaining more towards the height of summer, their cream and red viscose Volcano shirt would add some attitude to G. Inglese's ivory hemp double-breasted jacket, whilst their brown and azure Maui shirt acts as the perfect foil to a pale jacket for a look of laid-back Riviera nonchalance. Alternatively, the yellow and brown Hilo version, blends in beautifully with a brown jacket from De Petrillo.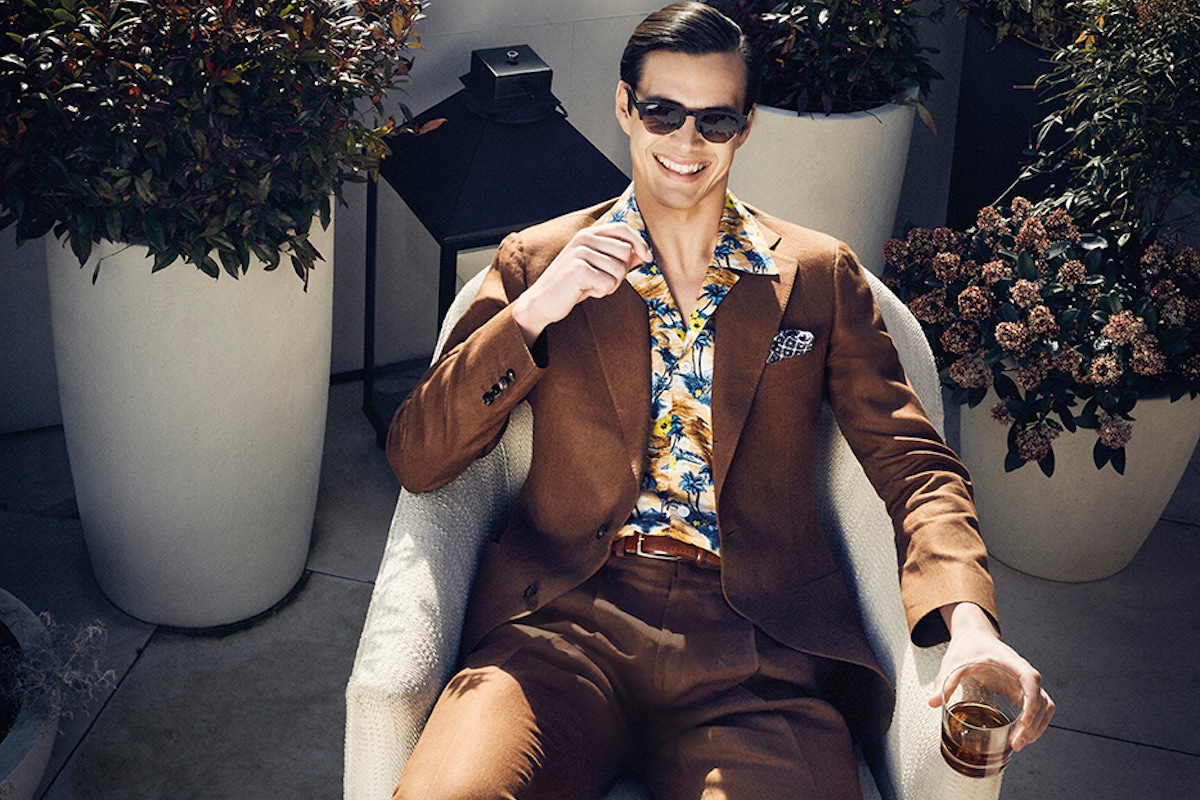 An extremely positive way of dressing with a nice touch of exuberance, there is something about mastering the art of pairing a Hawaiian shirt with tailoring that makes you feel confident, free and even athletic. If there's a summer to really stretch your limits of flamboyancy when it comes to a colourful Hawaiian shirt, this is it – and with this in mind we'd love to see your evocative and demiurgic attempts at pairing a Hawaiian shirt with tailoring by sending us pictures to either
The Rake's
Instagram account or to
Wei's
personal account.