Cordone 1956: A Famiglia Story
Cordone 1956 was founded in Italy's post-war heyday, and it operates in accordance with all that's noble about the time-honoured Made In Italy concept — which is why it is now a global menswear force with a bright future…
Why is Italy so inextricably linked with stylishness? Does it go back to the Apennine Peninsula's role as the cradle of the Renaissance? To elite Florentine families such as the Medicis, whose appearance, identity and status were part of the same package? Or does the story begin more recently, in the post-war years, with Giovanni Battista Giorgini, the aristo-entrepreneur who, realising the potential that quality apparel exuded in Italy's war-ravaged economy, curated designs from tailors and dressmakers such as Pucci, the Fontana sisters and Capucci — and then staged the first catwalk for foreign buyers at his home in Florence?
Luigi Cordone Jr., who today runs the company his grandfather founded in 1956 with his sister, Virginia, believes there is another force at work: the role of family in Italian culture. "I believe the influence of a family firm is very important for this type of job, where there are different roles to develop — the most important of which is to create unique products for our customers," he tells The Rake. "The group in our firm is fundamental; I talk very often to my employees about their family dynamics. In fact, I believe that a person who collaborates with us doesn't just come to work and produce, but also to share positivity and well-being, in order to create a good environment for all."
The post-war Italian scene that Battista Giorgini spawned — immortalised on celluloid by Gregory Peck's Joe Bradley in Roman Holiday and Marcello Mastroianni's Marcello Rubini in La Dolce Vita — is another major factor in the company's character, Luigi believes. "The company being born in the era of 'la dolce vita' has influenced us a lot," he says. "They were years in which style was very important for those who could afford it. My father always tells me that my grandfather, the founder of the company — who never came out without a coat and even a hat — always took him to the local tailor. Obviously over the years everything has evolved, and with it also the Cordone 1956 style. 'Made in Italy' as a concept still resonates today as a unique concept because the people who produce it are unique. We Italians have a rich history in the production of clothing, which has contributed to the creation of style itself. There are also top-level, quality companies outside Italy, but people do not forget history."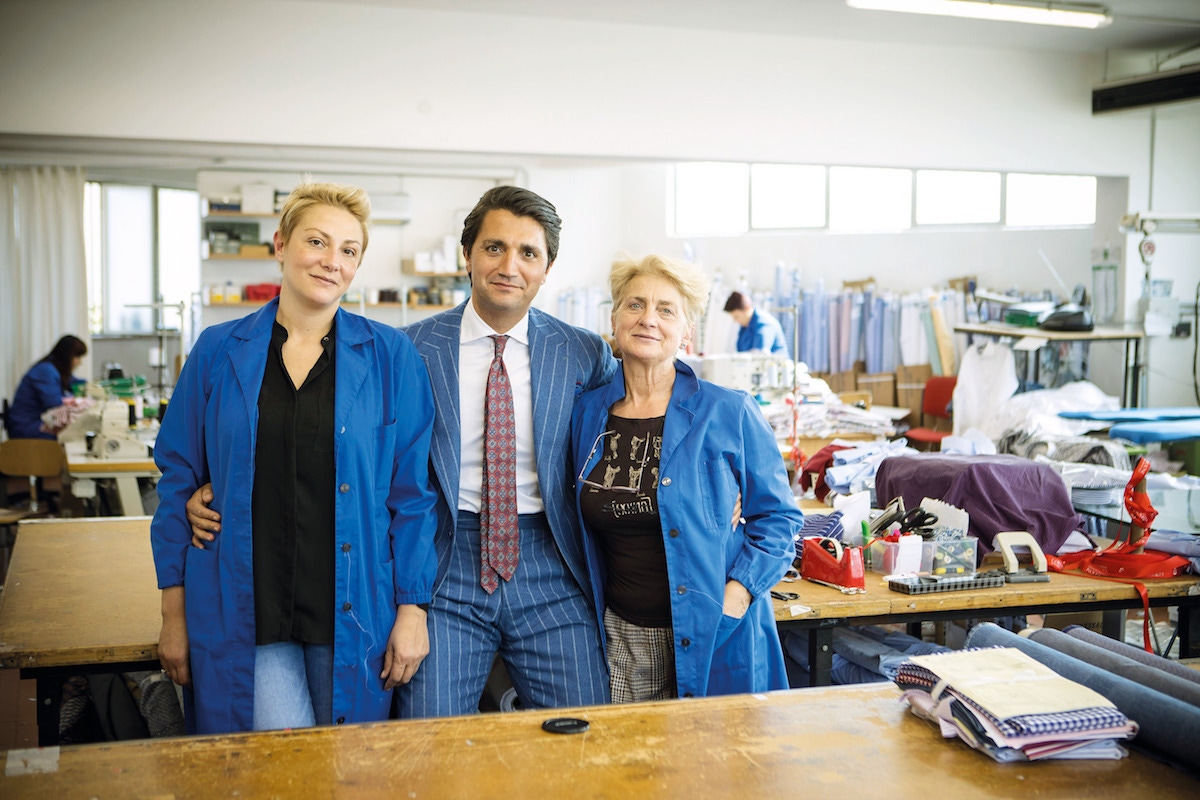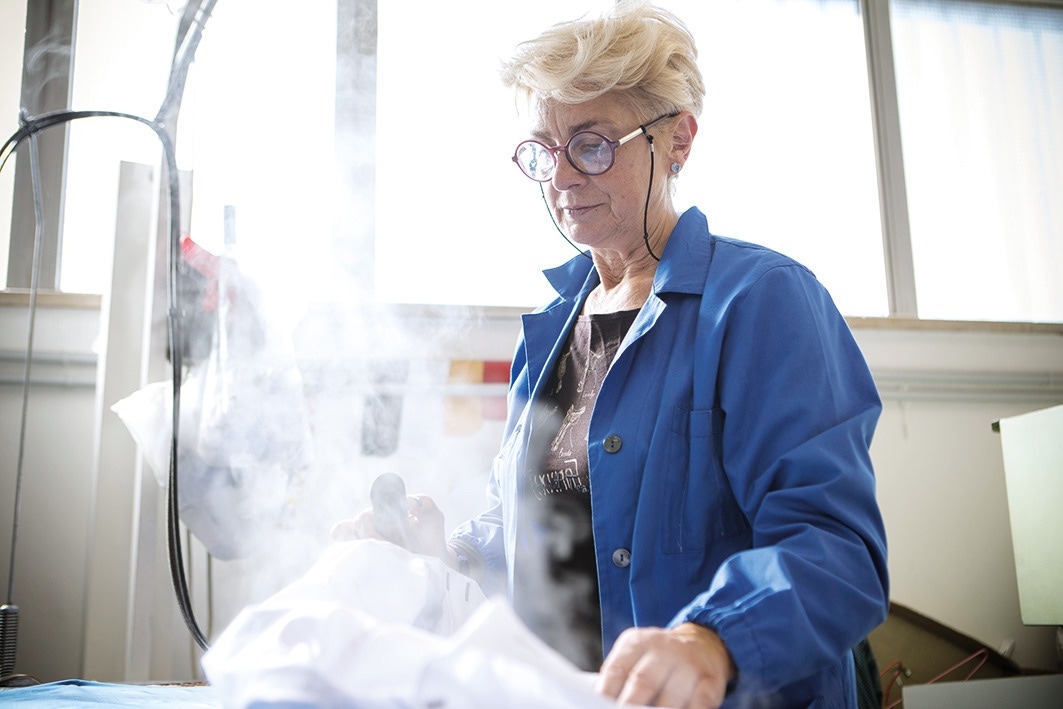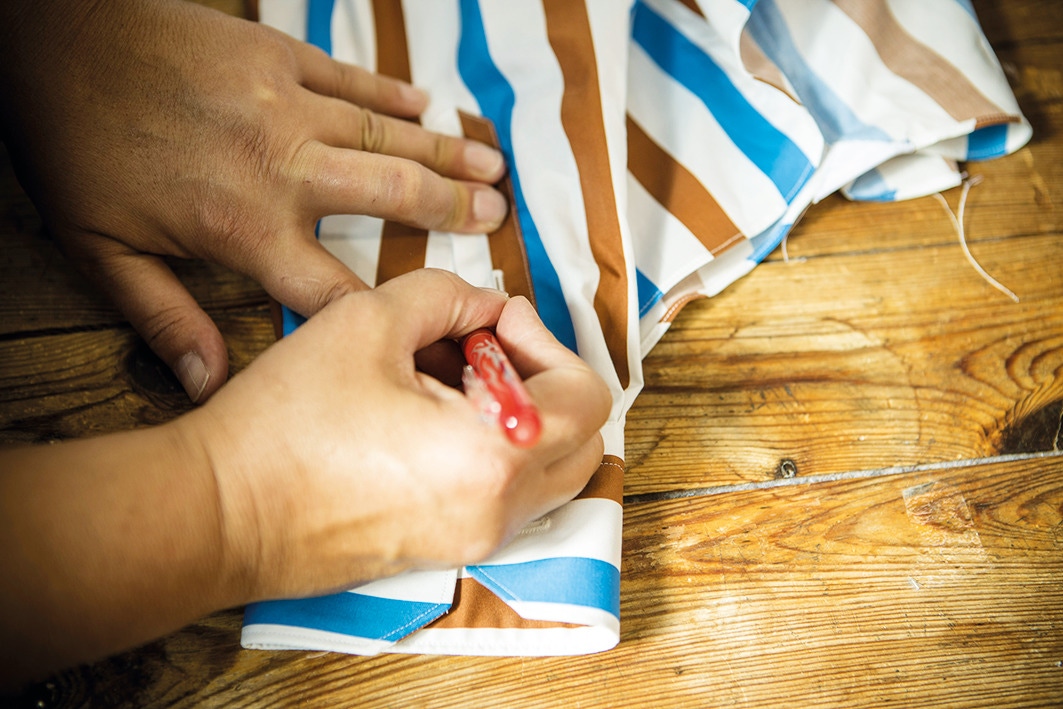 Of course, even the richest of sartorial histories might be buried one day, God forbid, were it not for companies such as Cordone 1956 perpetuating its most virtuous tenets. And that begins with the curation of materials. Fabric selection at Cordone calls to mind the ultra-scrupulous approach the Berlutis and Corthays of this world take to the selection of leather — hence, shirt cloths are sourced from the likes of Thomas Mason, David & John Anderson, Alumo, and Grandi & Rubinelli. "Our selection criteria are very strict and based on a single concept: quality," Luigi says. "They are tested, processed and re-tested to check how they interact with the body, even after washing, which is very important. A shirt must feel like a second skin for the customer — without top-grade fabrics we will never succeed with that aim."
Another essential tick-box, in order for Cordone to achieve its aim of epitomising the best of Italian tradition, is that each garment is hand-made by its small team of artisans in the production centre in the small town of Aielli, in Abruzzo, about 80 miles east of Rome. "A hand-made garment has a unique flavour," he says. "Every day I see my workers embroidering armholes or buttonholes, and I think we really should create a school to pass these crafts on. Our collection is vast, not only in terms of product but details, too — we do this to try to differentiate ourselves from our competitors. Customers notice things like pleated shoulders, hand-finished buttonholes and shoulder seams: they're very attentive to anything that can make them a better product for use on a daily basis."
With adherence to time-honoured methods a given under the Cordone 1956 roof, the company also has its unique repertoire of flourishes. "As well as a high-quality fabric base, our hand-made shirts have some truly unique details, including the armhole riveting and the finishing of the shoulder, front and buttonholes," Luigi says. "These garments have a uniqueness that is difficult to find on the market." This, he says, is essential in an age in which tastes in menswear are "changing for the worse", in part due to the stylistically homogenising effects of globalisation. "The strength of small artisan companies, I believe, lies in offering a vast range of possibilities to the client to personalise his own garment, starting from the neck and passing through the wrist: determining the fitting, the initials, the buttons generates satisfaction."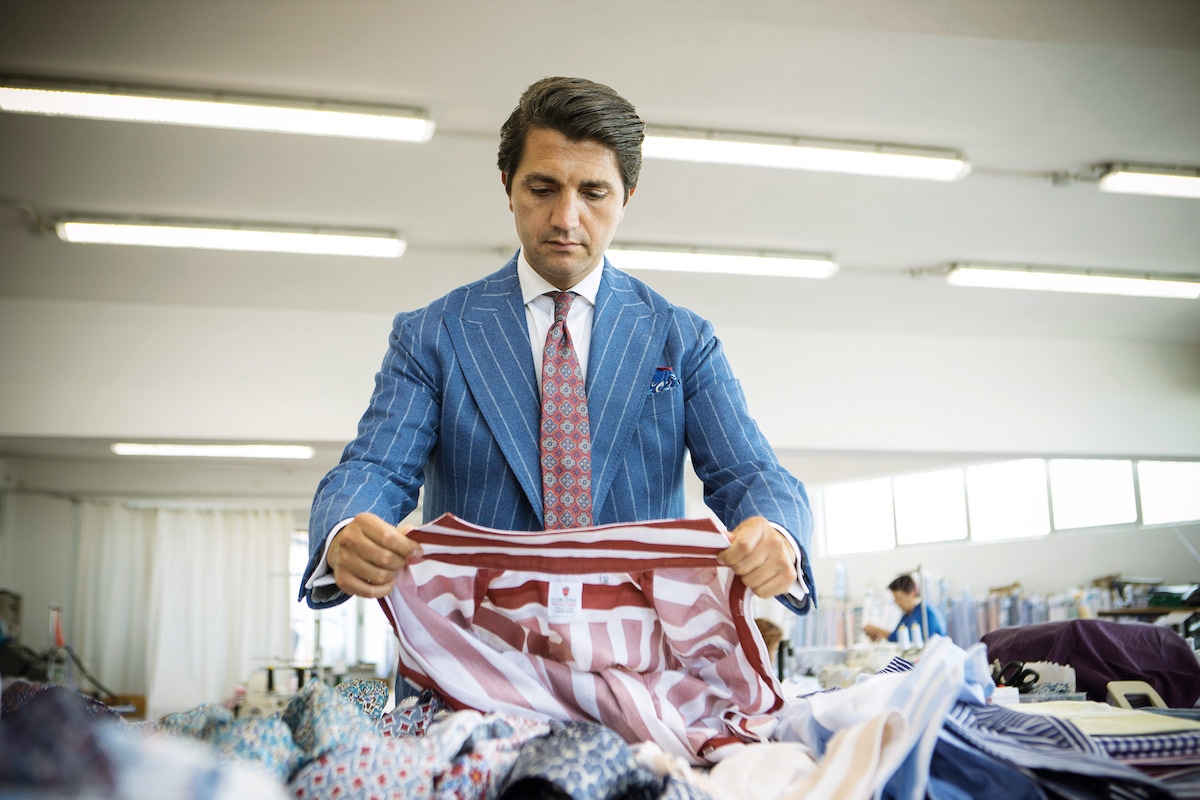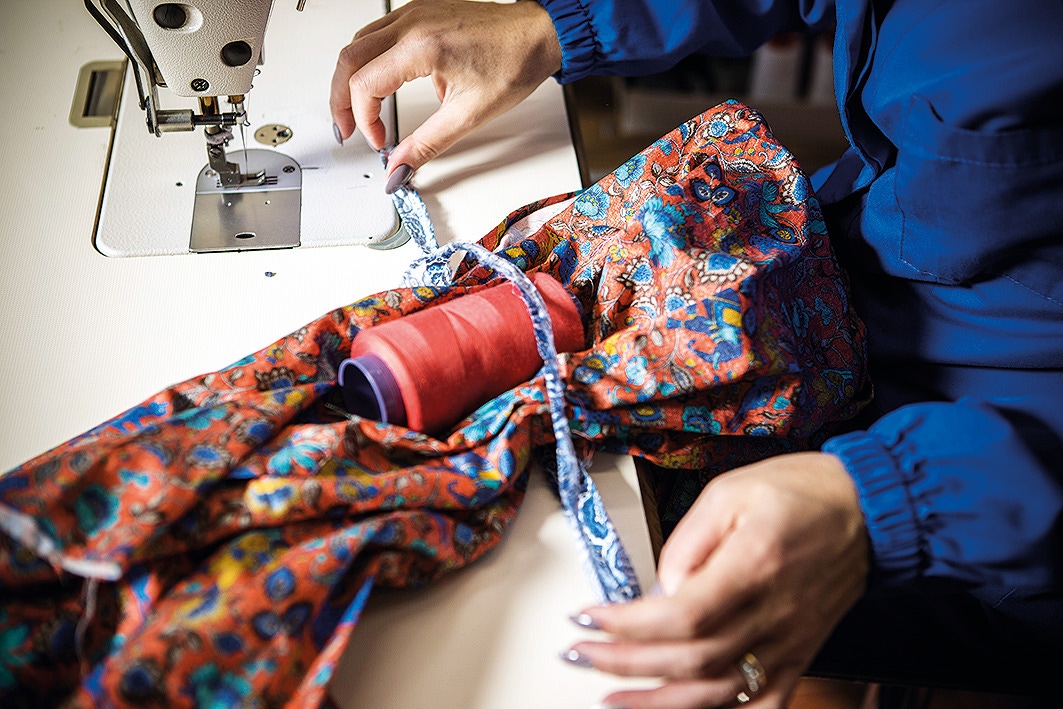 It's all of the above, Luigi believes, that has meant that this small Italian outfitter, run by its founder's grandchildren in a remote village in Italy, has succeeded in its mission of growing a devoted global audience. That, and an ahead-of-the-zeitgeist approach to social media which has led to the house having more followers on some platforms than brands including Kiton, Luigi Borrelli and Barba Napoli. But it's something else, too: a certain Non so cosa, or perhaps noncuranza misurato.
Of all the evidence of this that a search of "Cordone 1956" yields on The Rake's website, Luigi has some specific wardrobe staples to recommend: namely, the polo shirts in super-soft Italian cashmere, in navy or white, finished with mother-of-pearl buttons and hand-stitched buttonholes; the range of azure blue-and-white shirts; the double-pleated flannel trousers with wide extended waistband that testify to the craftsmen's ability to weave their magic with detail well beyond shirts; and the twist-knit cashmere roll-necks that — in terms of both versatility and tactility — ramp one's winter ensemble decision-making process up from 'tricky' to 'agonising'.
Asked what the founding grandfather would think of the enterprise today, Luigi smiles. "In the six years since we revolutionised our mission, we've taken several important steps: we're now present in over 50 countries in the world; we have about 70 retailers, including a showroom in Milan and one in China; we're opening in N.Y.C., and our online business is going extremely well. And we have regular inquiries from potential investors. This tells us we're on the right path. I think that my grandfather would be happy… "