Cordone 1956: Shirts of a Bygone Era
The quality of Cordone 1956's shirts is a reflection of the era it was founded in – Italy's golden age – which the house has been able to maintain more than half a century later.
As the company's name makes plain, Cordone 1956 was founded in the mid-'50s, a decade after the end of World War II and Italy's unification as a republic. At the dawn of the 'Dolce Vita' era, the country was at that point in the midst of its great 'economic miracle', with land and industrial reform leading to dramatically improved standards of living for many Italian people. Scarcity and austerity began fading in the memory. Once again, Italians could pursue their ancient passion for nice things.
Establishing his shirt-making business in the town of Aielli, in Abruzzo (situated in the lower calf area of Italy's boot-shaped landmass), Luigi Cordone Sr. sought to provide his newly affluent countrymen with shirts of the highest quality, cut from the finest cloth and hand-sewn by seasoned artisans. In the many years since, that is precisely what Cordone 1956 has continued to do — although the shirtmaker's market has expanded far beyond Italy's borders, with two dozen retailers around the world and trunk shows regularly held in cities including London, New York, Paris, Athens, Zagreb and Moscow.
Luigi Cordone Jr, who today serves at the brand's helm alongside his sister Virginia, says: "
For us, it is a great responsibility to conduct a company with more than 60 years of history, a history made of people and passion for our job. We still produce our products as in the past, our co-workers are people who started this job with my grandfather and that makes our company a great family."
Like so many in the Italian luxury sector, Luigi feels that a sense of family is core to a craftsmanship-focused business. "I believe that the influence of a family firm is very important for this type of job where there are different roles to develop — the most important of which is to create unique products for our customers," he says. "The group in our firm is fundamental; I talk very often to my employees of their family dynamics. In fact, I believe that a person who collaborates with us doesn't just come to work and produce, but also to share positivity and wellbeing, in order to create a good environment for all."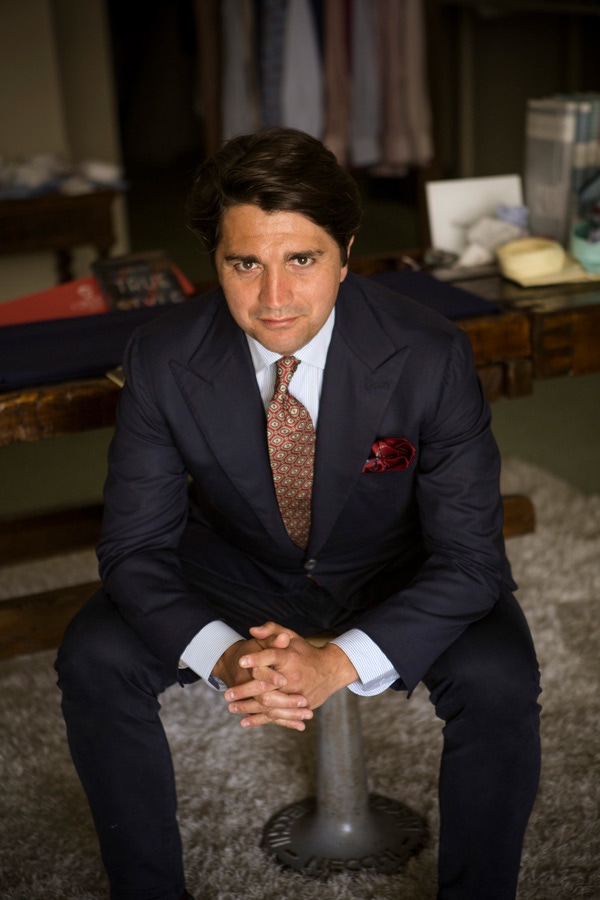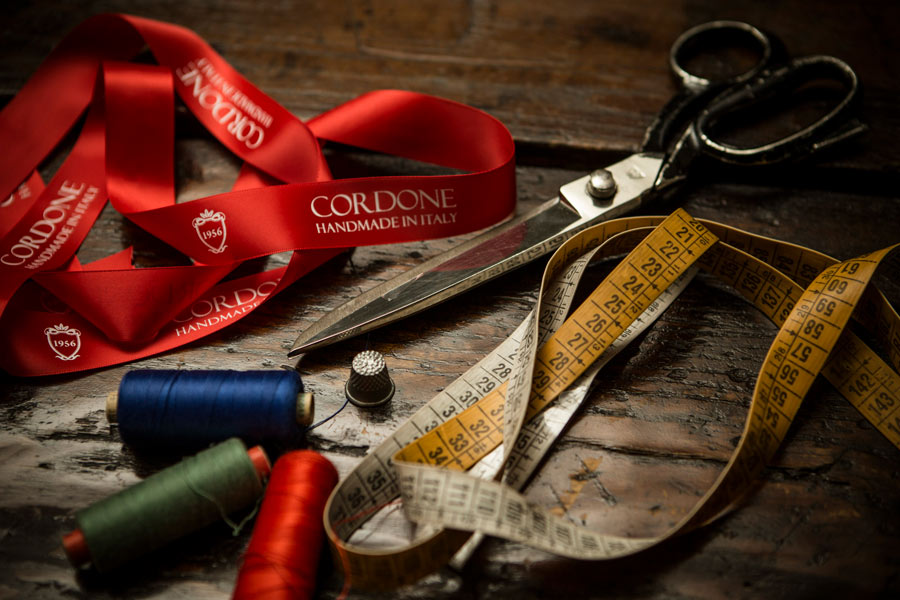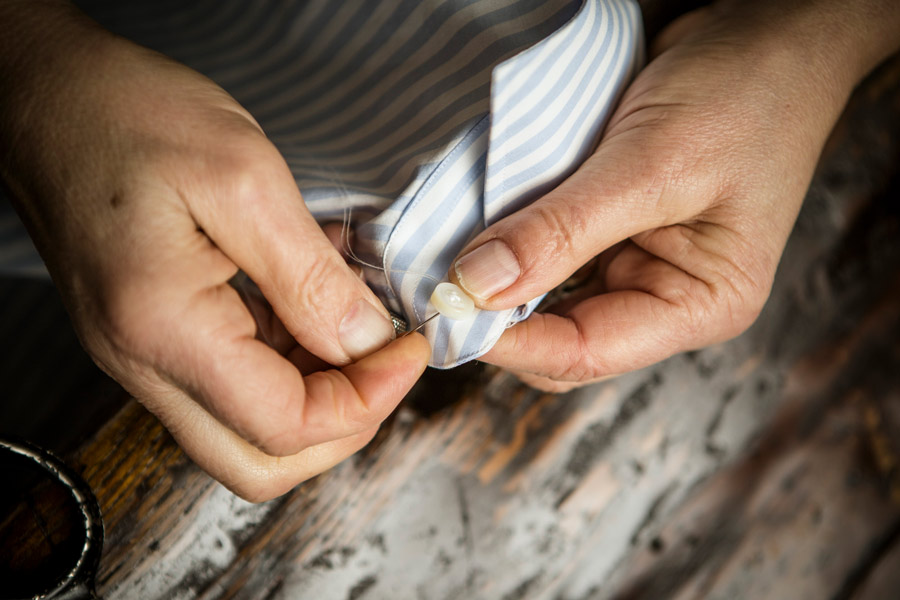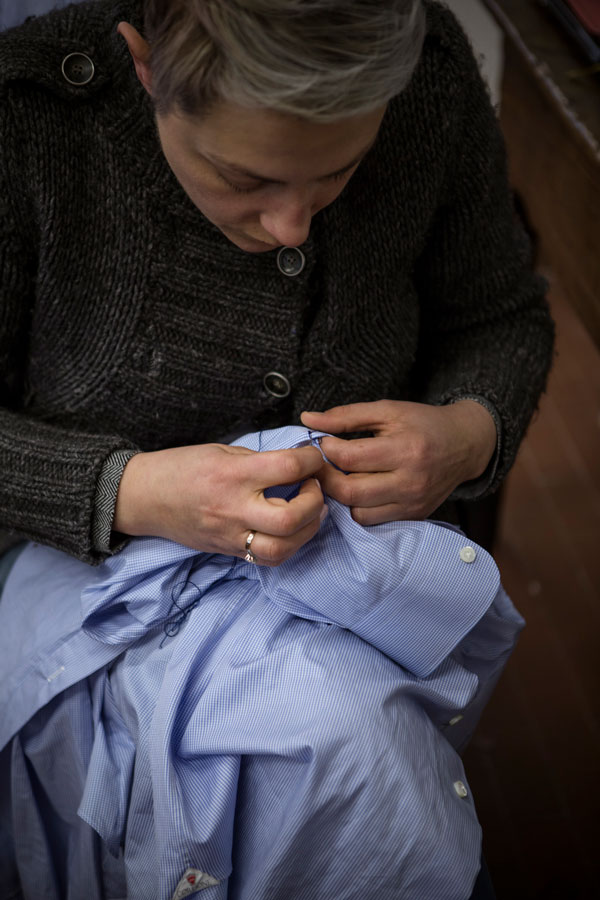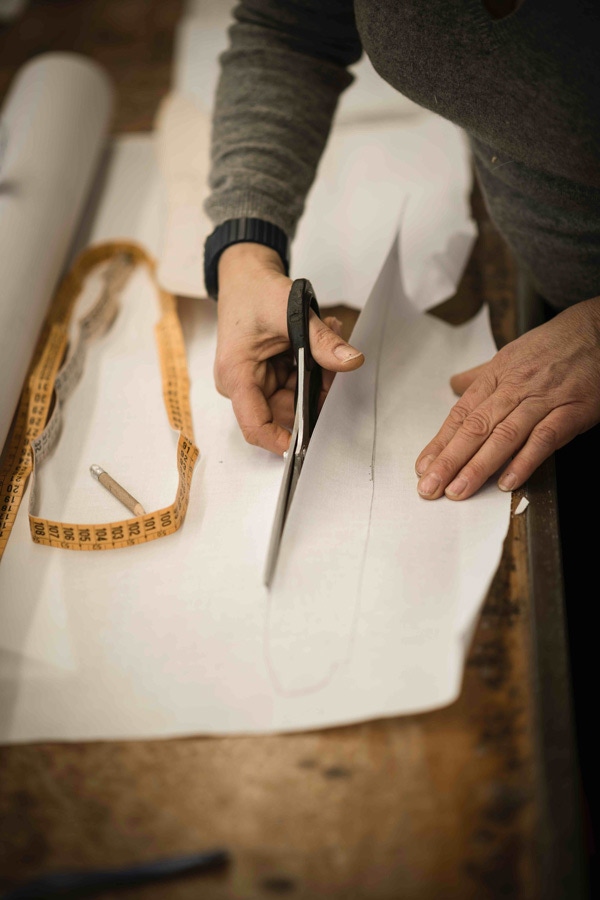 This sense of belonging and familial pride, says Luigi, leads to the creation of a superior product. "Our proposal toward our customers is something unique, we try constantly to propose shirts or other products that can stand out from the crowd," he says. "One thing we surely are proud of is that unlike many, we create the product from nothing: we draw the fabrics, we produce and deliver to the customers. We believe that this very important nowadays, that's why a lot of our Italian and foreign customers prefer to visit and see where we make products — for us this is a source of pride and inspiration."
Cordone 1956 also produces beautiful suits, jackets and ties. However, Luigi says, "Our core business is the shirts, which for the greatest part are custom shirts, requiring many hours of workmanship … Remember that our products are made by hand, created with the maximum of quality, crafted with so much passion by the qualified super artisan. Therefore, we ask 10 days for delivery to the client — although we try to send within half the described time, since for us to be precise and punctual is a must." (Ready-to-wear garments are, of course, available without delay.)
Cordone 1956's stated key cultural values are to provide "
Integrity, excellence and service and satisfaction customer… serving our customer with respect and honesty." The ultimate goal is to deliver the 'holy trinity' of "an excellent product, excellent service and an excellent experience". Luigi intends to bring these philosophies to a bricks-and-mortar flagship boutique or two shortly. "
Now, Cordone sells throughout the whole world, both to shops and final customers. Our main goal is to widen these two types of markets and to open one or more physical stores in Italy and in foreign countries," he says.
In the meantime, please feel free to peruse Cordone 1956's exquisitely hand-detailed shirts — with designs fit for business and pleasure — right here at TheRake.com.