Cordone 1956: Shirts out of the Golden age
Give your 'back to business' attire a promotion with a recalibration of your shirting assortment. There's no better place to start than Cordone 1956 — a brand delivering a selection of meticulously-made shirts destined for days back in the office, as well as out of it.
It might not seem like it at the time, but whenever a country is on its knees – it provides a new opportunity for it to rise again. Economically crippled due to the devastation of World War II, Italy and most of Europe were trying to rebuild themselves. Thankfully for Italy, its capital city Rome has a knack of being the nucleus of a renaissance. The city was the hub of Italy's new cinema style, neorealism, which captured the economic hardships of everyday life in a shattered nation. Orson Welles, Joan Fontaine and Tyrone Power were just a few members of the burgeoning celebrity culture in the city – as Rome's Cinecittà Studios became known as "Hollywood on the Tiber". Documenting austerity on the contrary helped Rome become a mecca of glamour, which would lead to the dawn of the 'Dolce Vita' era. "Every city has a time," Michael Chow told New York magazine, when attempting to account for his restaurant's folkloric stature. Listing Berlin in the twenties and Paris and Shanghai in the thirties, he went on to say: "And then in the fifties, everything is Rome". If there was anyone with the instinctive nous of where it was happening at any given time it would be Michael Chow. Suddenly the passion and creative zeal of the Italian people were allowed to breathe again. Italians have always had a strong adoration for artisanal clothing. Brioni opened in 1945, but later as the country became more affluent, there was an increasing demand for shirts cut from the finest cloth by skilled artisans. Recognizing this auspicious moment, Cordone 1956 was founded by Luigi Cordone Sr. About two hours from Rome in the town of Aielli, Luigi Cordone Jr. now serves at the helm where it all began alongside his sister Virginia. He says: "For us, it is a great responsibility to conduct a company with more than 60 years of history - a history made of people and passion for our job. We still produce our products as in the past, our co-workers are people who started this job with my grandfather and that makes our company a great family."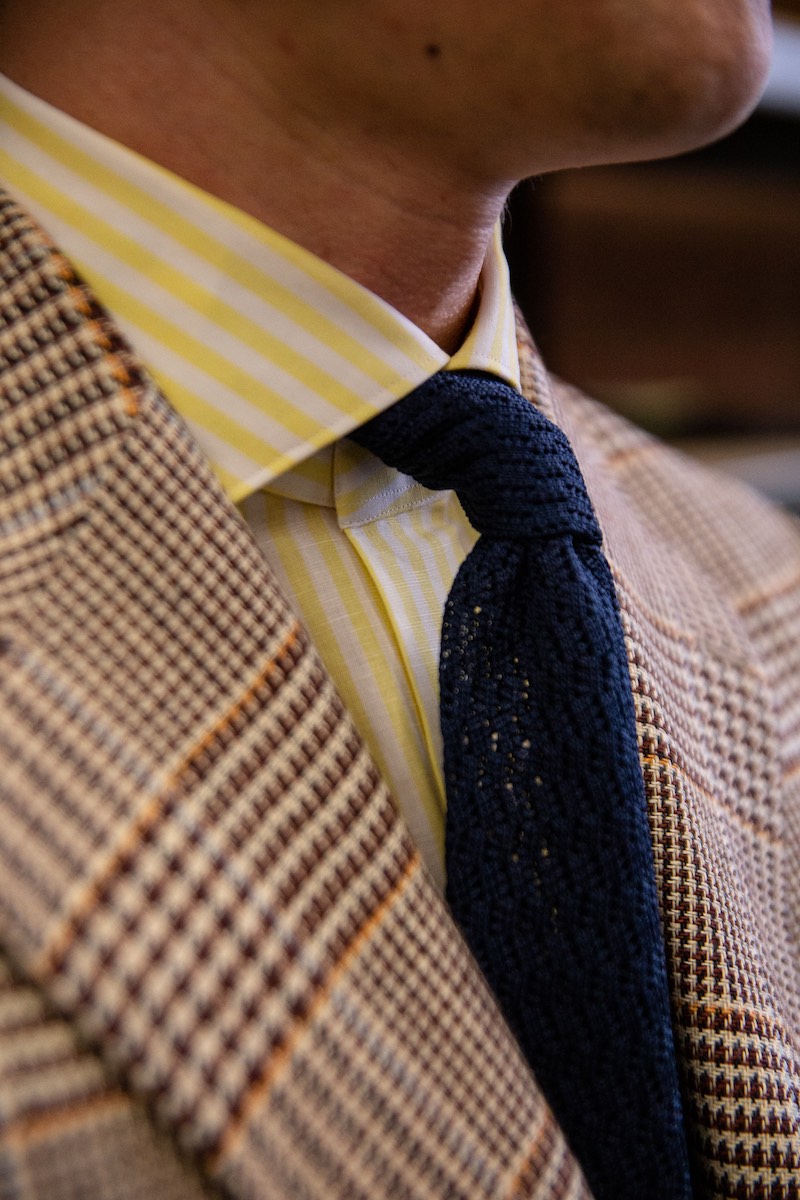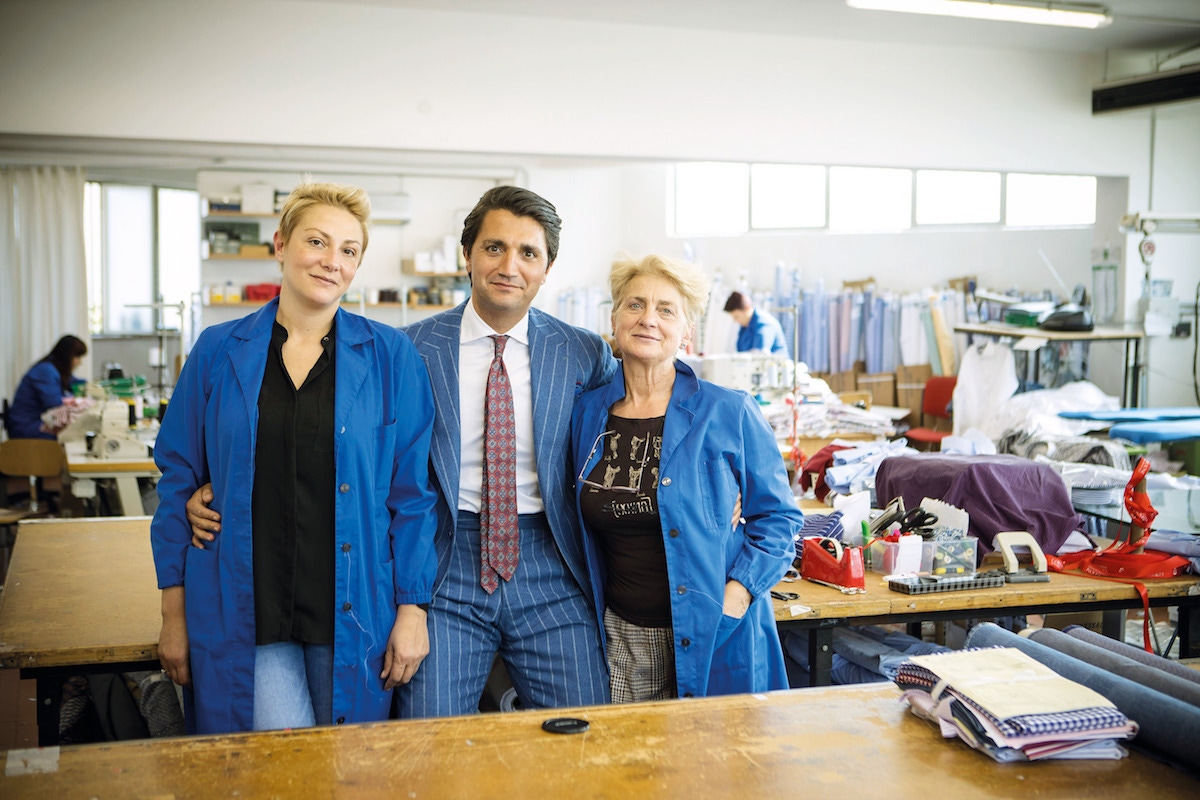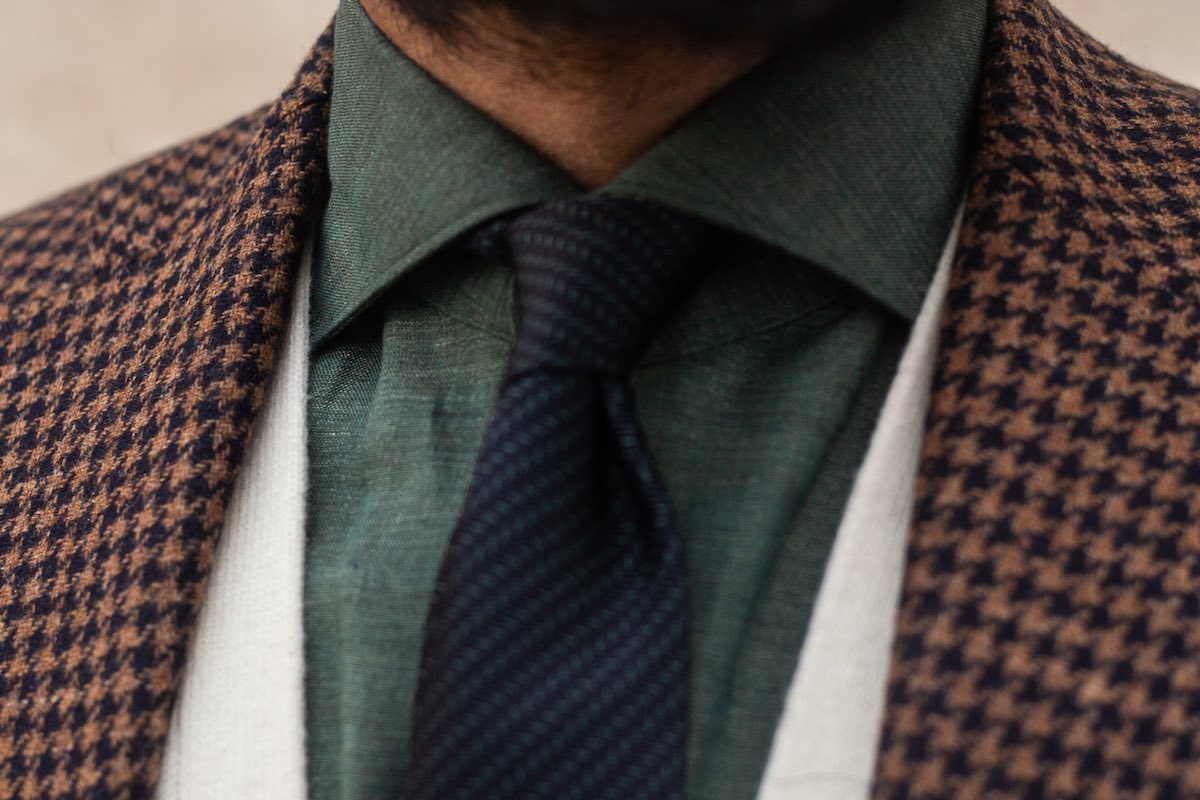 If you haven't yet already heard of Cordone 1956, you will never have experienced the suspense and excitement of waiting for their summer collection. Their winter assortment is always on point, but in preparation for the hot Italian summers it seems their creative fervour stretches to new imaginations. A well-made linen shirt with a Capri collar is always appropriate for the Riviera and Cordone 1956 have these in abundance. There are a wide range of colour choices ranging from azure to bordeaux. We've seen an influx of wide stripe shirts already this season, but none as wide as Cordone's, which come in a panorama of pastel tones with a rustic texture. Nonchalant and laid-back, these shirts are designed for being on the coast and would pair nicely when tucked into to a pair of high-waisted shorts, which are produced by Informale and Yuri and Yuri.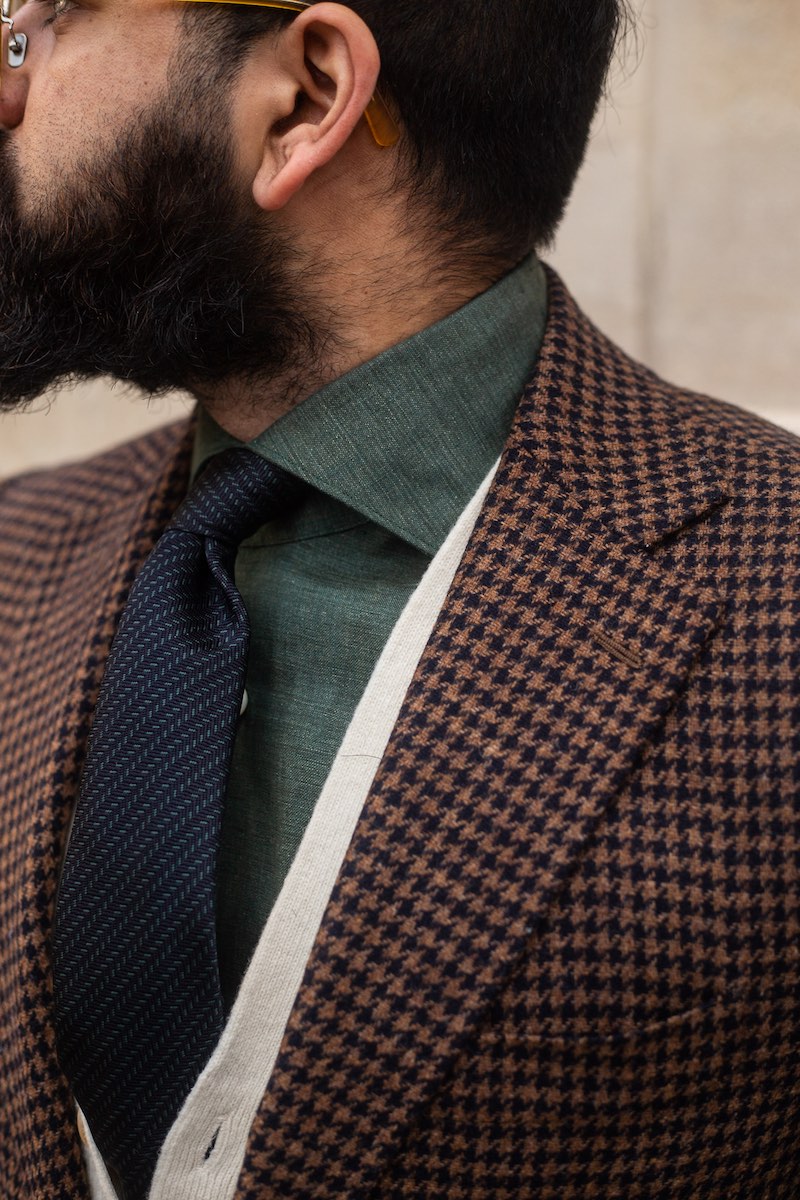 Right on cue with the announcement from Greece's tourism minister, that all Britons will be allowed into Greece for a summer holiday, Cordone have produced a selection of tropical-print shirts. Each shirt is dedicated to a part of the islands of Aloha. Additionally, on the casual side of the spectrum are the brand's linen overshirts, which come with the added utility of two bellows breast pockets adorned with gold buttons. Casual events are starting to be put in the diary, but also being inked in are timings for a return back to the office. Rapacious insider-trading corporate raider, Gordon Gekko, in Wall Street, 1987 dressed in wider stripe shirts with a contrast collar. The look asserted a strong measure of authority, money, power and respect. Nothing wrong with what the look bespeaks, but perhaps best to avoid imitating the charisma of Gordon in the office. However, it is a very cool look, and you can find extremely similar shirts to that of Gekko's with contrast collar and wide multi stripe at Cordone 1956 — the closest example being the azure and red cotton cam stripe shirt.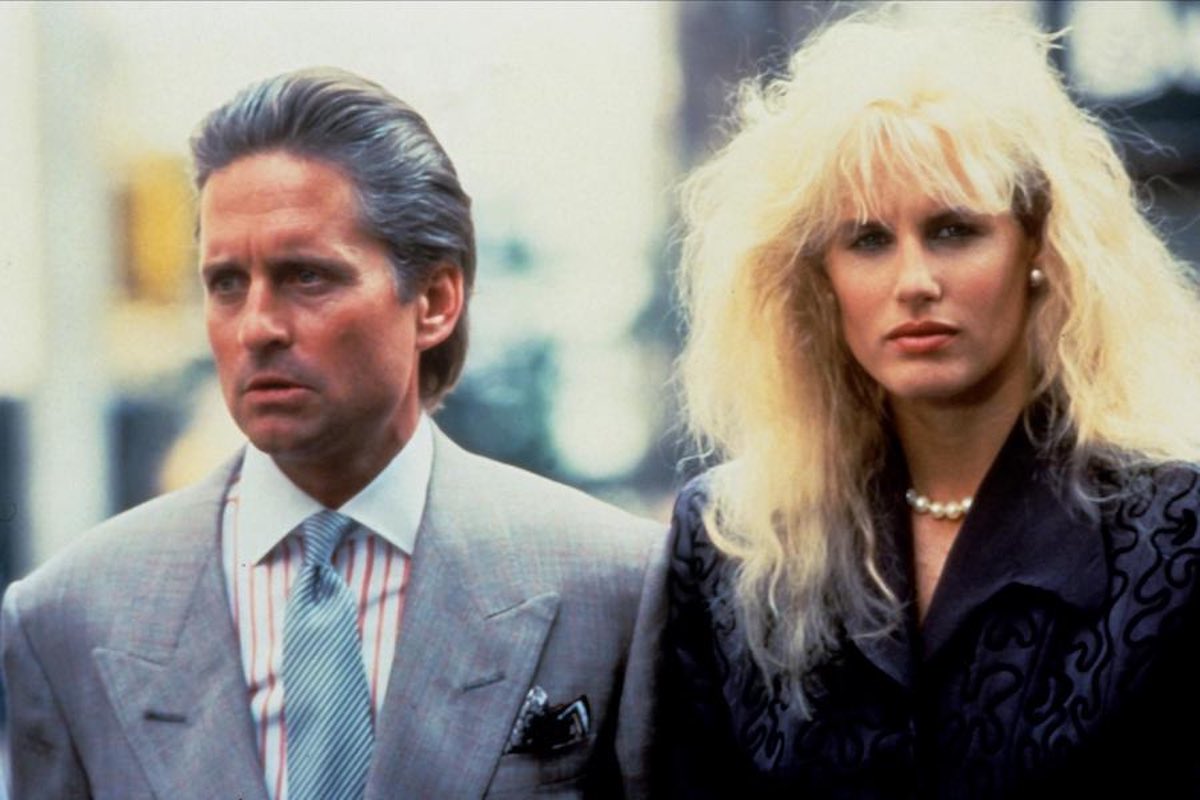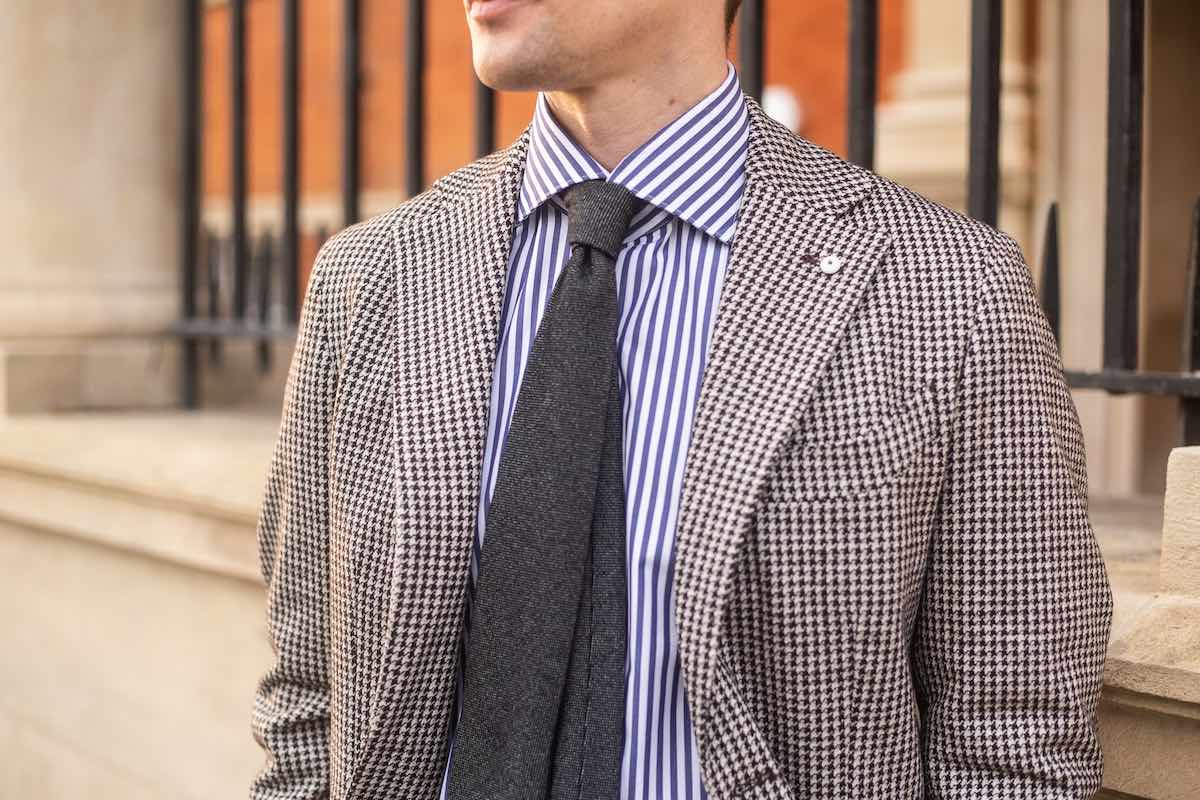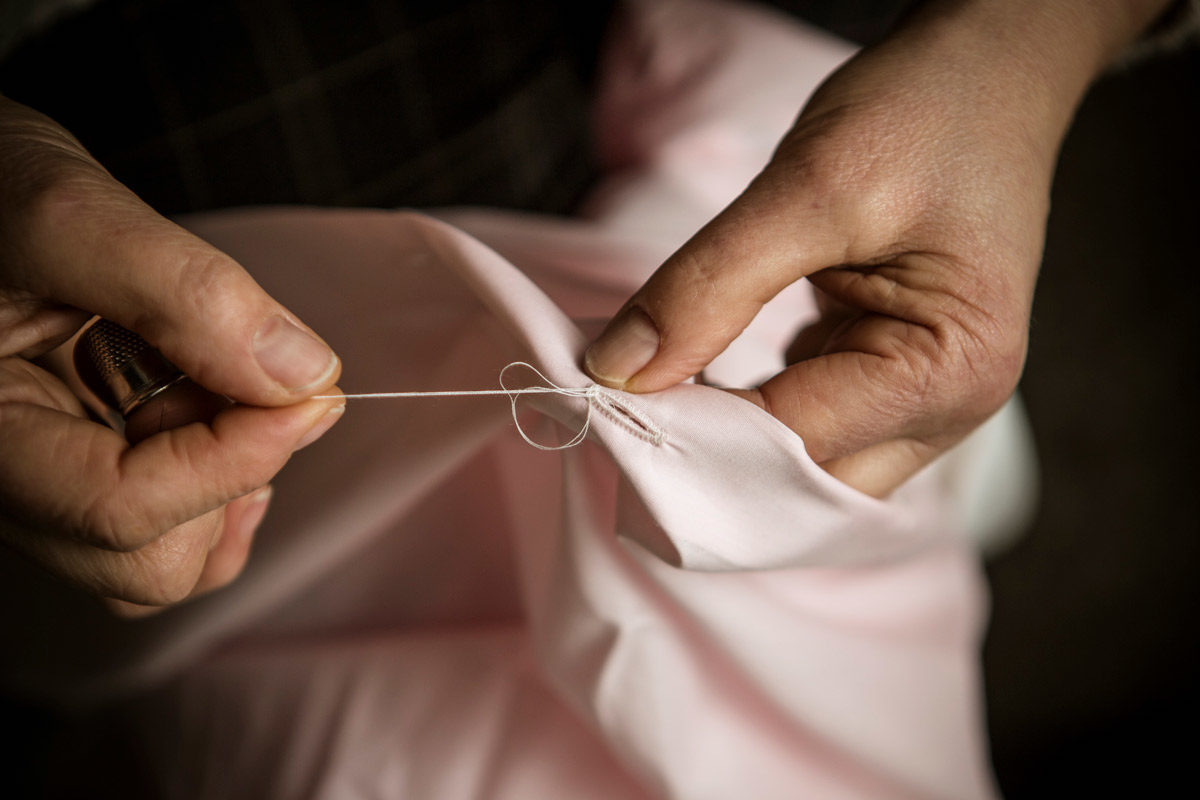 Elsewhere, with extreme cutaway collars, there are handmade shirts in the gingham pattern, plus shirts in more conventional stripes, that would be suitable for your back to business attire. Finally, there is the ever so adaptable polo shirt in a variety of hues and in Cordone's choice of high-quality cotton, which will be useful to have in your arsenal heading into the summer season.