COUP DE GRACE: Monaco
Strange to think these days, but Monte Carlo was not always the bright, glamorous refuge of the chichi jet set. In the early postwar years, it took a dynamic young royal and his Irish-American bride to remake the principality in their image. Originally published in Issue 41 of The Rake, NICK FOULKES tells the charming story of Prince Rainier, Grace Kelly, and the birth of modern Monaco.
Earlier this year I attended the Monaco grand prix. I had not been for more than 20 years, and had not been to Monte Carlo for at least a decade, so I had forgotten what a miracle the place is. People can be a bit sniffy about Monaco — a sunny place for shady people and all that — but I have to say that I like the principality. Everything works, it is clean and warm, and over the years some pretty interesting people have decided to make it their home. I find that the world is an altogether more agreeable place for the presence of this small chunk of rock and reclaimed land on the littoral of the Mediterranean. Inevitably, it reminds one of Hong Kong. People of my generation and younger take the place for granted, treating the forest of concrete and glass that rears up out of the barren, unforgiving terrain as a phenomenon that is somehow naturally occurring. Of course it is not. But what is surprising is that 66 years ago, when he ascended the throne, Prince Rainier inherited something that seemed like it might be in financial peril. In 1950, Monaco's income slumped by 75 percent. New gambling resorts such as Reno and Las Vegas, with their big-name entertainers, offered a livelier and more relaxed atmosphere, which the modern gambler seemed to prefer to the elegant and formal way of losing money that prevailed in Monaco. Just as serious was the erosion of the winter season. Traditionally, the south of France had been a winter destination, a place to shelter from the harsh weather in northern Europe. The Côte d'Azur as a summer place had been 'invented' in the 1920s, along with the sun tan and sports clothes. But in the same way that the seasons were reversing on the Mediterranean coast, so they were in the mountains of Switzerland, which had long been the summer choice of the sort of people who appeared in novels by Henry James. Prince Rainier himself was forced to admit as much when he said, "Naturally, the winter season has declined because nowadays everybody wants to go to winter sports". That comment appeared in a book of interviews with Rainier conducted by the British writer Peter Hawkins, published in 1966.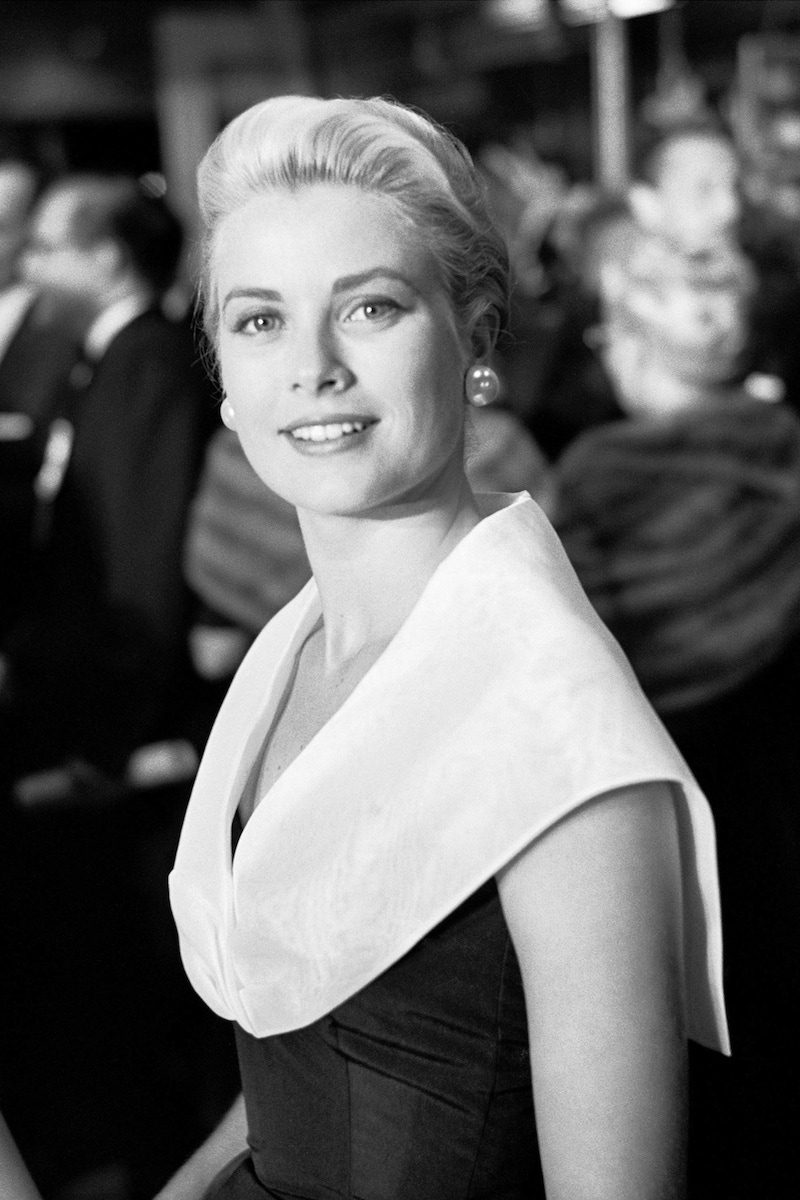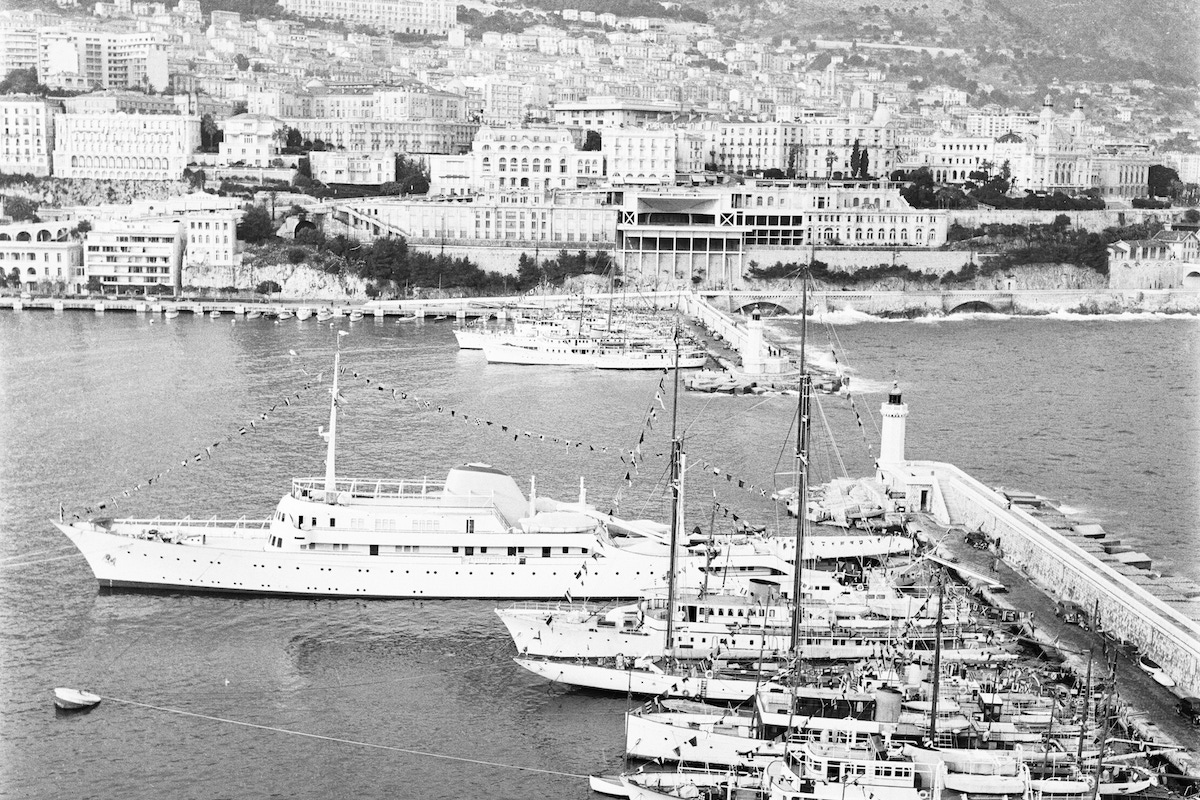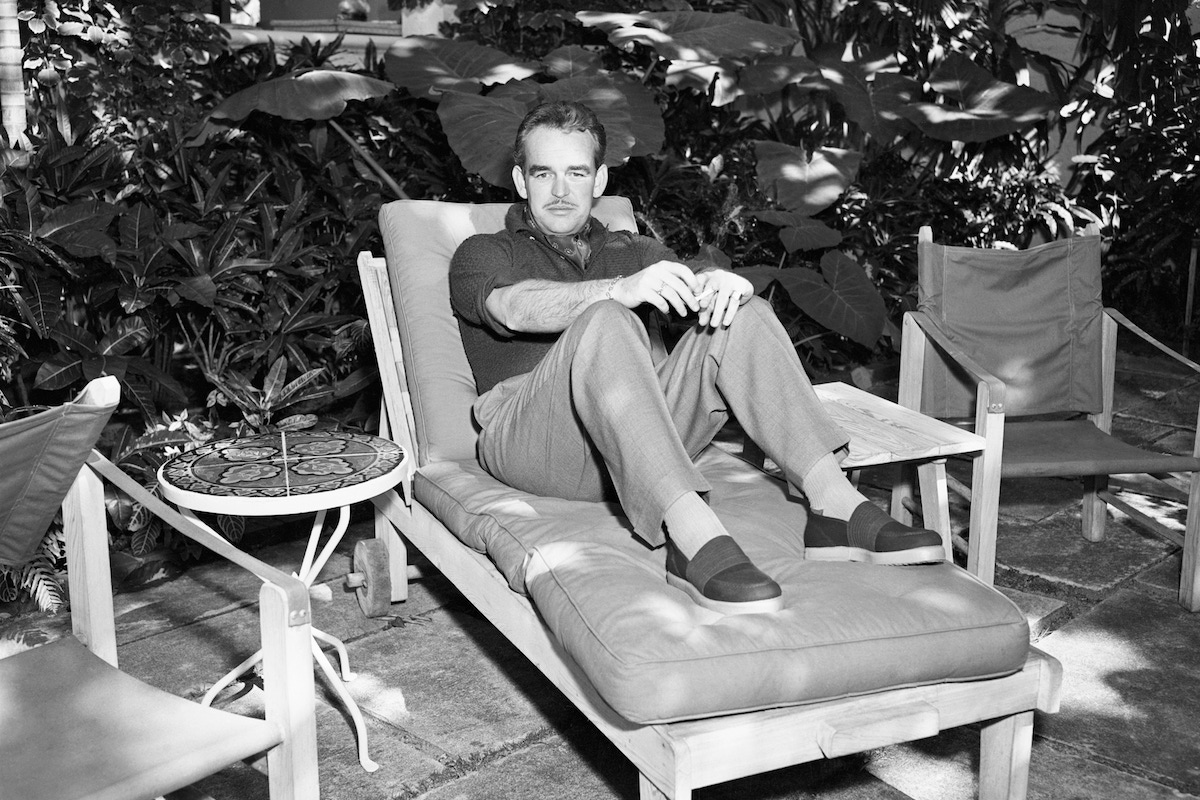 I got hold of this book a few years ago, and it made fascinating reading. By the time I first went to Monte Carlo, Rainier was a widower, a genial moustachioed figure who presided over his small, neat realm with a benevolent paternalism. When one is young it is tempting to believe that old people have always been old; what this book showed was a dynamic young ruler with a glamorous wife in the throes of what today would be called a national re-branding exercise, utterly unafraid of taking on some of the toughest and shrewdest characters in postwar Europe, not least Aristotle Onassis, who had once joked that he had two toys: his yacht, the Christina, which at a whisker under 100 metres long is still big by today's standards (and was immense in the 1950s), and the SBM, the Société des Bains de Mer, which owned and operated some of the most famous of Monte Carlo's landmarks, among them the Casino, the Opera, and the Hotel de Paris. Last summer in these pages I wrote about the Golden Greeks, and how Prince Rainier went up against the legendary Onassis and won, but in the early years of his reign, relations between Monaco's sovereign and the majority shareholder of the SBM were cordial to the point of friendliness. Indeed, on April 12, 1956, as a large American ocean liner sailed into the bay of Monte Carlo, it was Onassis's private plane flying overhead that showered the sea with flowers. Prince Rainier would, of course, have been delighted to see any ocean liner bringing tourists to his country, but this vessel was special, for among the passengers was a plainspoken former Olympic sculling champion called Jack Kelly, who had come with his family to see his daughter, Grace, marry the Prince of Monaco. It would have to have been a particularly hard-hearted Irish American who did not get a lump in his throat watching his daughter walking down the flower-covered gangway to meet her fiancé, who had pulled up alongside on his yacht, the flowers cascading from the plane mingling with those being thrown by the passengers. It is perhaps at this moment that the modern Monaco that we know today was born. The rebranding of the seaside principality was about to begin, as the fairy-tale prince was about to marry his film-star princess. But it was to be a trying few days for the young couple. Apparently the union had been promoted by one of the more intriguing clergymen of the 20th century, Father Tucker, Rainier's chaplain. According to Anne Edwards's history of the principality, The Grimaldis of Monaco, his detractors in the palace accused him of exercising a  "Rasputin-like influence" over the young prince.  However, if anything, he seemed more Friar Tuck than Rasputin. This portly, gravelly voiced, sprightly, sexagenarian, scooter-riding priest had come from America at the behest of the Vatican, and Tucker had apparently drawn up a shortlist, a very short list, of possible marriage candidates, including the gorgeous young Princes Margaret of Britain. But Tucker was a sensible man and realised that an alliance between the houses of Grimaldi and Windsor was perhaps setting the marital sights a little high. And anyway, the Windsors were not Catholic.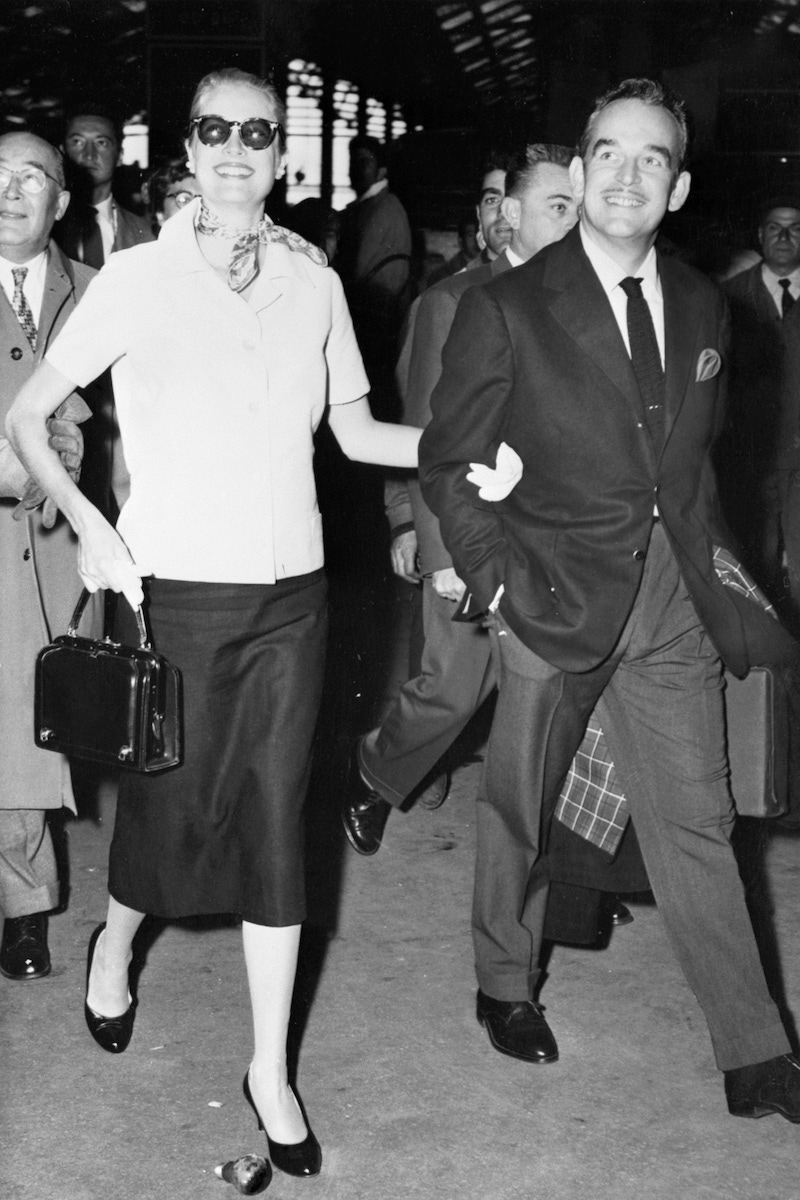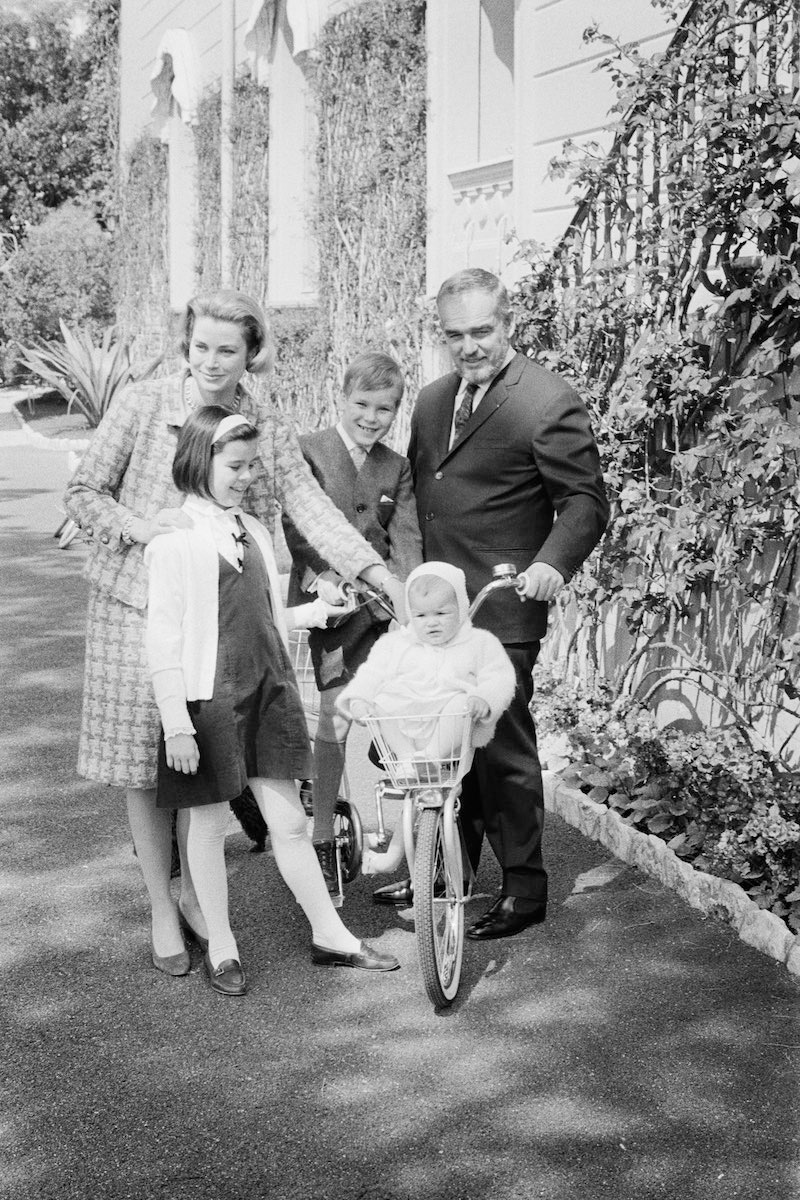 While pondering this dilemma, a request came into the palace for a young American film star called Grace Kelly, who was in Cannes for the 1955 Film Festival, to visit the principality. Why not? After all, a bit of borrowed Hollywood glamour could be helpful in drumming up tourism. The idea that is said to have formed in the Machiavellian mind of the Mediterranean moped-riding 'Rasputin' was certainly innovative. As an American he had seen the increasing importance of the sort of people championed by Ghighi Cassini in his gossip column (Ghighi's brother, Oleg, dated Grace), and he realised that, in this new world order, film stars enjoyed considerable importance. Kelly had been filming To Catch a Thief on the Riviera, and she was back again. Before being called to Rome in 1949 to join the General Council, and then being despatched to Monaco to act as the young prince's private chaplain, Tucker had spent time in Kelly's home town of Philadelphia. If Father Tucker still believed in divine intervention, then surely God's hand was at work in bringing glamorous Grace Kelly to Monaco. He apparently put it to Prince Rainier that as so many European crowned heads had lost their thrones during the war, he would have to look beyond the usual sources for a bride, and given that this was the middle of the American century, the prince could do far worse than marry an American actress — preferably a good one, who would be able to play the part of a princess convincingly. The first meeting was pleasant enough. Grace and His Serene Highness began to exchange letters, and thereafter things moved apace, with the prince going to Baltimore ostensibly for a medical check-up but in fact to pay court to Miss Kelly. But while the couple were becoming close, His Serene Highness realised that there were certain cultural differences to be overcome. "Perhaps I should explain it like this," Rainier told Peter Hawkins. "For many Monégasques, the word 'American' conjured up only the rather eccentric kind of person who may take a Cadillac to the Hotel de Paris. In the same way, their vision of an Englishman is probably a lord drinking champagne out of a lady's slipper. It was difficult for them to realise that these were only the more colourful exceptions. So the result was a natural suspicion, and the fact that the princess was a film star also surprised many of my more elderly subjects." Moreover, he had to convince his prospective father-in-law of the soundness of the match. Jack Kelly's initial reaction to Father Tucker had, on the face of it, been less than encouraging. "I don't want any damn broken-down prince who is head of a pin-head country that nobody knows anything about to marry my daughter!" was, according to Anne Edwards, the characteristically forthright manner in which Jack expressed himself. Rainier should not have taken this personally — he had been far ruder about Oleg Cassini. It wasn't that Jack Kelly was xenophobic; he did not mind foreigners, just as long as they kept clear of his daughters.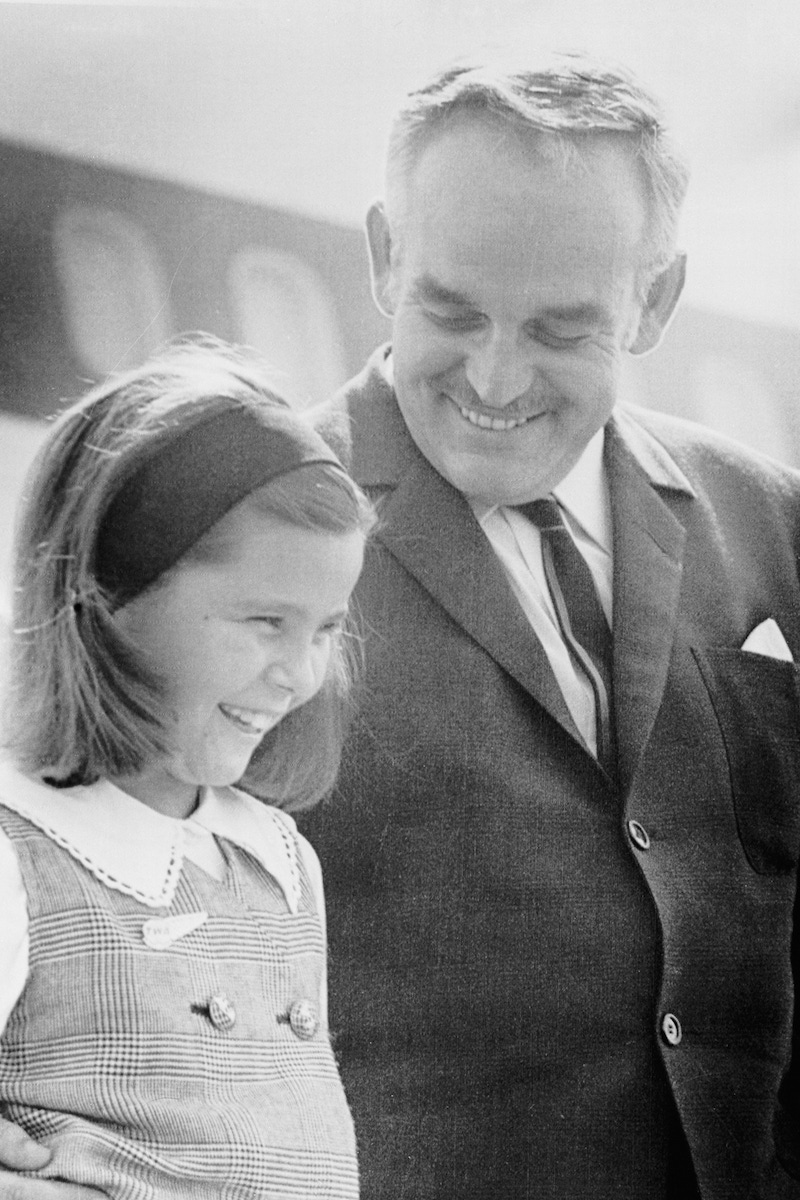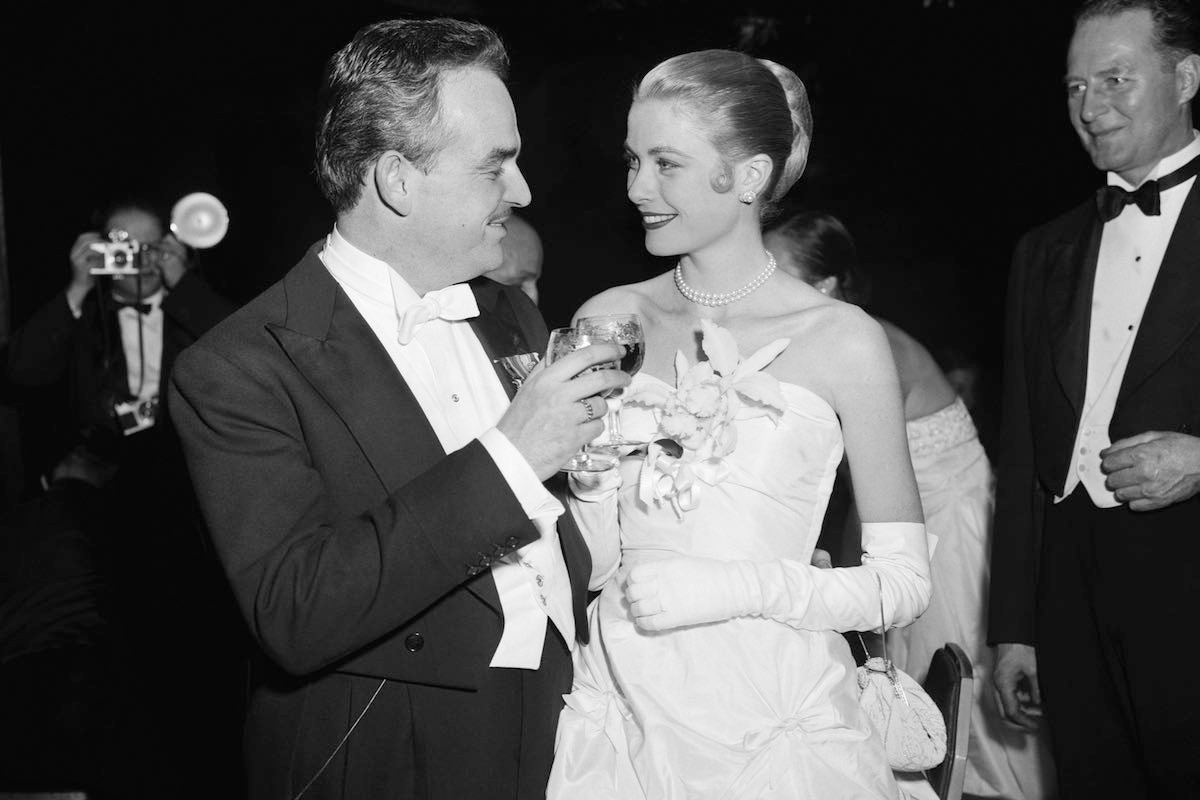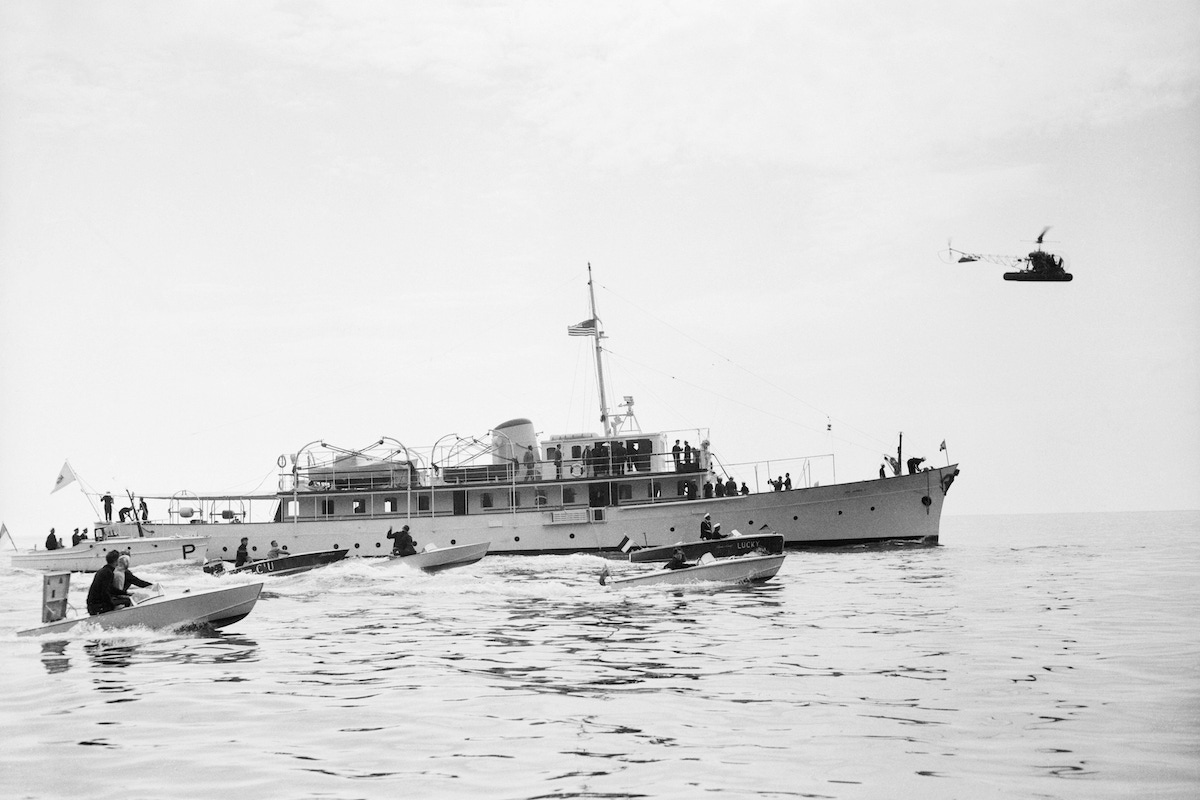 When Oleg had come to stay with the Kellys, the paterfamilias had just ignored him. So, by Kelly standards, this was almost a benediction. He had at least got Pa Kelly's attention, while Ma Kelly was even quite excited by the idea of the wedding (until she heard that it would be held in Monaco rather than at the bride's home, as was the American way). Nor was Jack Kelly at all minded to put up a $2,000,000 dowry. The suggestion elicited a predictably outraged response. "My daughter doesn't have to pay any man to marry her," he fumed. Eventually, as the father of the bride, he acquiesced to paying $2m dollars for the wedding, and among the entertainments it was noted that the London Festival Ballet had been booked for six performances. The Kellys' concerns can hardly have been assuaged when jewels, which according to The New York Times "were estimated to be worth $50,000", and belonging to one of their guests, were stolen from a suite at the Hotel de Paris by what the paper called 'Riviera thieves'. At least these Riviera thieves could have stolen another set of jewels, those purchased by Prince Rainier's National Council as a wedding present — they were apparently terrible. "Anybody," said Rainier, "could see that these were old jewels. They were mounted in an old-fashioned way, and had very little appeal." But when they tried to return the jewels, the council had difficulty getting their money back and a lawsuit ensued. Then, in a plot twist that even Hitchcock would have found too far-fetched for the Riviera thriller that Grace had starred in, Prince Rainier's mother turned up for the wedding with her driver (and so it was said lover), 'a gentleman cracksman' and jewel thief called Rene la Canne ('Rene the Swagger Cane'). Jack Kelly's reaction was in character, branding his future in-laws "a bunch of god-damned degenerates". Meanwhile, the reformed jewel thief (whose tight white uniform did little to disguise him) was soon recognised by the press, who, failing in their efforts to bribe guests to take pictures inside the palace, were thrilled to have something to write about. Grace's mother-in-law-to-be explained to newspapermen: "I thought the air and sun would do him good. His health is delicate after his years in prison." Not that there was much sun on those April days. It poured with rain, and when photographers already unhappy at being soaked became so upset at being held back from the entrance to the Monte Carlo Sporting Club that they got into a punch-up with police, it seemed that Jack Kelly began to sympathise with his son-in-law and was reported to have said: "I guess the prince is going to have to roll with the punches." At last the couple made it to the altar. She looked gorgeous in a dress of champagne lace and he in a dashing uniform bedizened by medals. But even this moment, the most important for the young glamorous couple, was marred, as the prince later recalled. "Another thing that astonished me when we actually stood together in the cathedral was the fact that during this wedding, in front of the altar, there were cameras and microphones everywhere," he said. "Such lack of solitude and dignity.  Reflecting on this afterwards, we both agreed that we should really have got married somewhere in a little chapel in the mountains. That is the sort of impossible desire one has after these things." Even their honeymoon got off to a stormy start. They had intended to set off to Mallorca on the Royal yacht, the Deo Juvante, but as they left the port the boat was rocked by an enormous swell and the captain advised that they pull into the bay of Villefranche and sit out the bad weather. It may have been a difficult start, but as they finally sailed off to start their honeymoon and begin their married life, the modernisation of Monaco had begun. Once, when trying to explain the level of local apprehension that attended his marriage, Prince Rainier was able to say as late as 1966: "You have to understand that quite a lot of the local people here have hardly been out of Monaco in their lives. I have heard of many Monégasques dying at the age of 70 who had only been once as far as Nice." Joining the swarm of helicopters that took to the skies after the grand prix, I cast a glance back at this very cosmopolitan little city-state, and reflected just how much had changed.
Originally published in Issue 41 of The Rake.
Subscribe and buy single issues
here.