Crockett & Jones: SKIN IN THE GAME
Thanks to four stunning new additions to Crockett & Jones's range of loafers, summer chic starts from the ground up.
Intriguingly, the word we use for a shoe that was invented for la dolce vita derives from a verb relating to the Italian phrase il dolce far niente ('for pleasantly doing nothing'). For the earliest iteration of what we today call the loafer was created by the London shoemaker Wildsmith in response to a 1926 request from King George VI for a soft, comfortable shoe he could wear when 'loafing' around his rural properties. Another common ancestor to the modern loafer was the slip-on created by the shoemaker Nils Gregoriusson Tveranger, inspired by the lace-less footwear worn by fishermen in Tveranger's Norway, and similar to those he'd seen on Native American people's feet when studying in the continent where the loafer would first become a dapper staple. (That 'penny' prefix — which is still in popular parlance — derived from the practice prep school students across the Pond had for slipping a silver coin in the cut-out section of the shoes for emergency phone calls.) Almost a century on, the phrase 'slip-on' packs precisely none of the ghastly sartorial connotations of its ugly sibling 'clip on' — loafers, indeed, are the among the beneficiaries of a modern sartorial zeitgeist in which dressing up and dressing down are no longer mutually exclusive options for the modern boulevardier surveying the interior of his wardrobe of a morning. In fact, comparisons between formal footwear versus summer loafers and structured versus Neapolitan tailoring might not bear forensic examination, but they are still irresistible: it's a starchy-minded cove who, after hearing the first thwack of cork on willow of the year, isn't tempted to eschew laced shoes as he eyes up his favourite spalla camicia shoulders.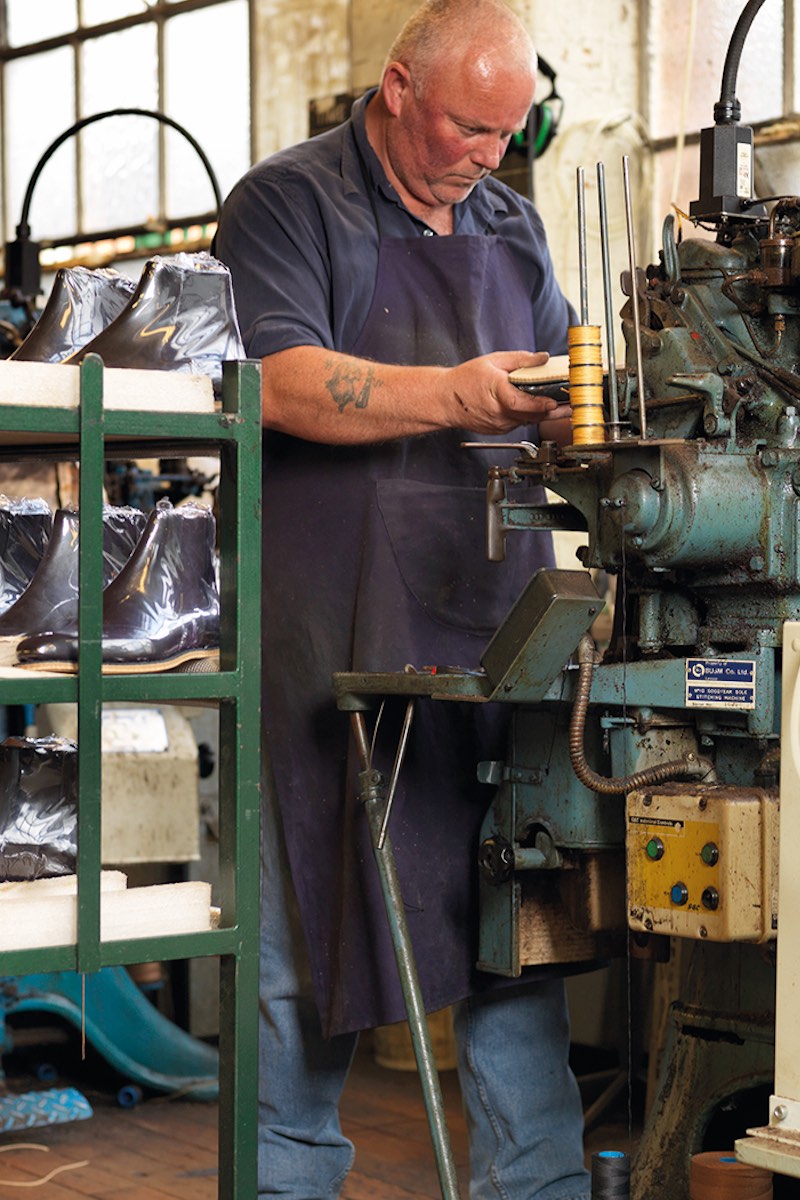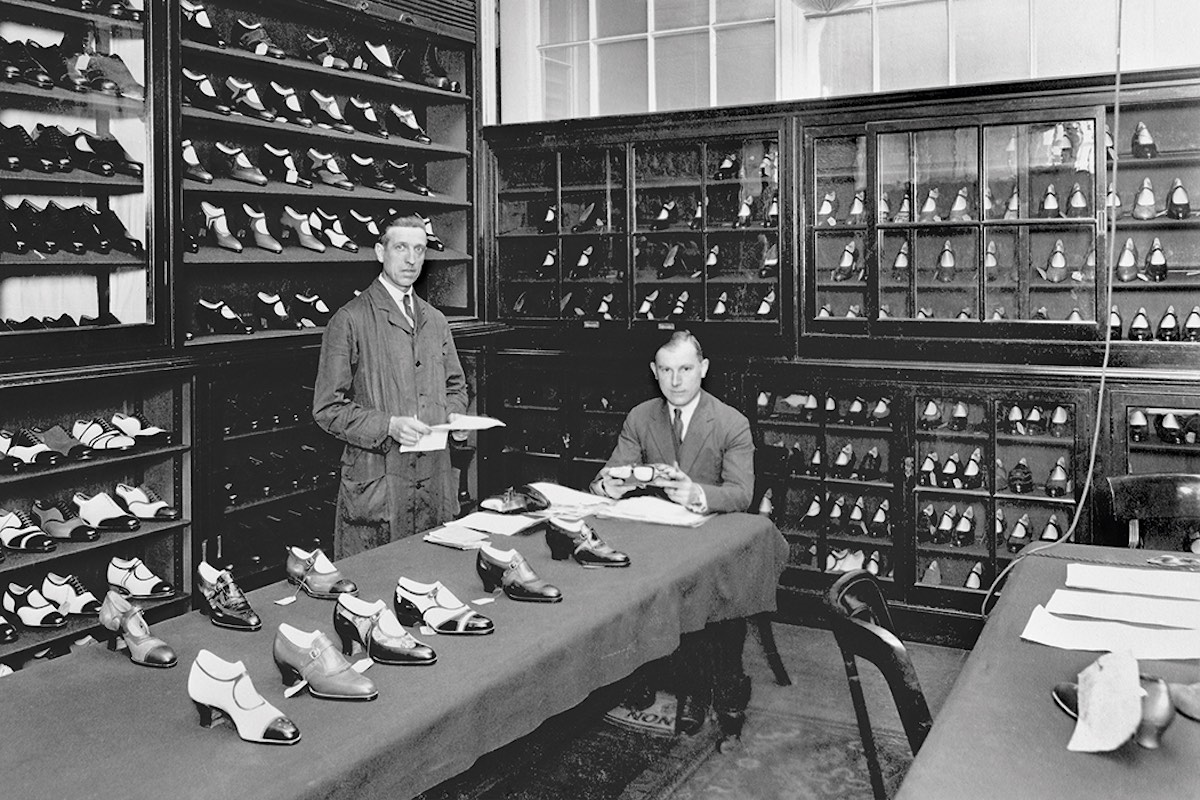 "If you place trainers firmly into the casual category, 'smart-casual' and 'smart-comfort' are the categories that enable manufacturers and brands like us to prosper during these less formal times," says James Fox, the Brand Director of Crockett & Jones, whose already comprehensive repertoire of handmade English loafers has just been bulwarked by four further renditions in its Spring/Summer 2020 collection. "If you consider the material, sole and construction as the elements that categorise a style, the loafer is another notch down from the smart-casual derby and monk shoes, and worlds apart from the traditional Oxford, so it gives us great opportunity to showcase a side to our business that 20 years ago didn't exist." For Fox, loafers are a serious addition to the armoury of anyone who wishes to indulge in crossover fashion — which is pretty much anyone with a stylistic imagination. He says: "You can easily wear your favourite tailored suit with a pair of classic Oxfords — let's say either Connaught or Audley in black calf — but you can also swap those out for a Boston or a Cavendish at a whim, with little disruption to your look. Remove the lining from the Boston, add our city rubber sole and render it in our dark-brown repello suede, and you get a Harvard II, a style that can be worn easily with shorts on the Riviera — and leave your socks in the hotel room." Pick one of each of the four new styles, and you'll find yourself retrieving your chunkier footwear from storage with a heavy heart come autumn. The tasselled Jersey, which comes in sage green or bright powder blue, is made of top-grain nubuck, sanded to a velvety point of tactility, and built upon the brand's City rubber sole, while the Kensington, with its beautifully clean-lined upper, is an exquisitely textured affair, whether you choose tan woven calf, black woven calf, or dark brown-calf suede.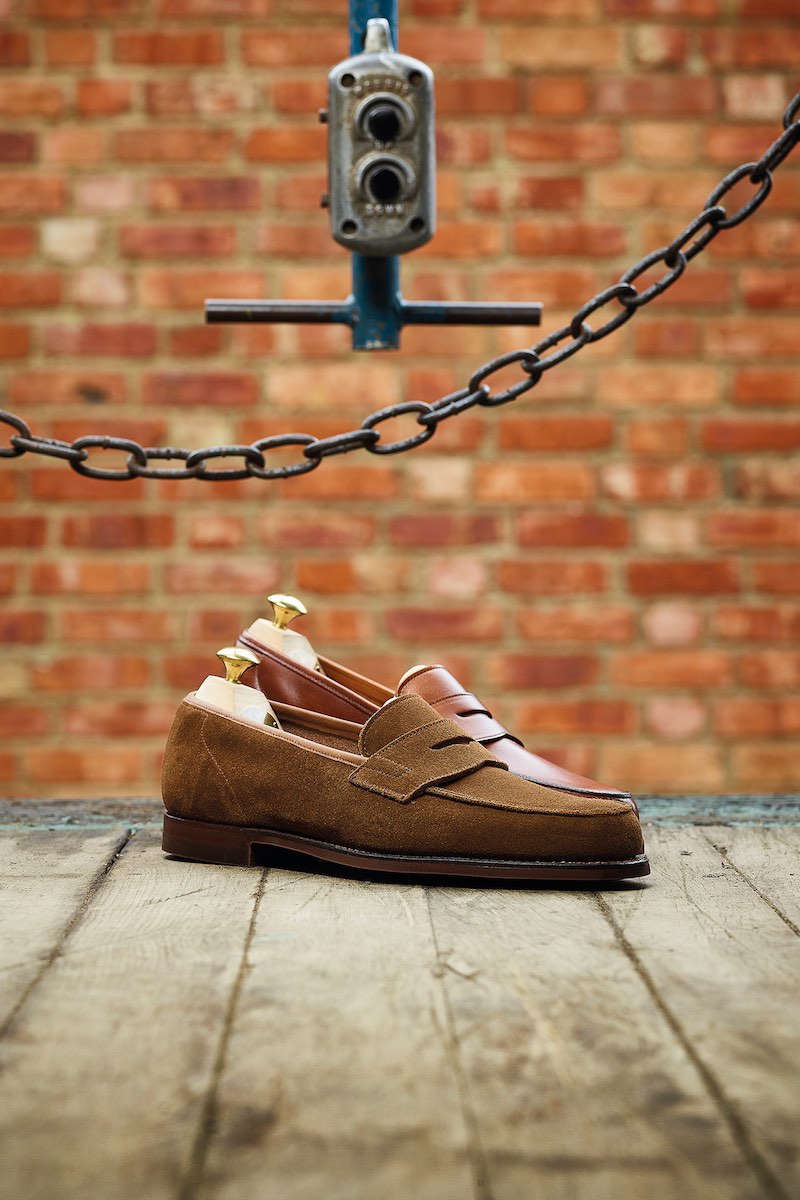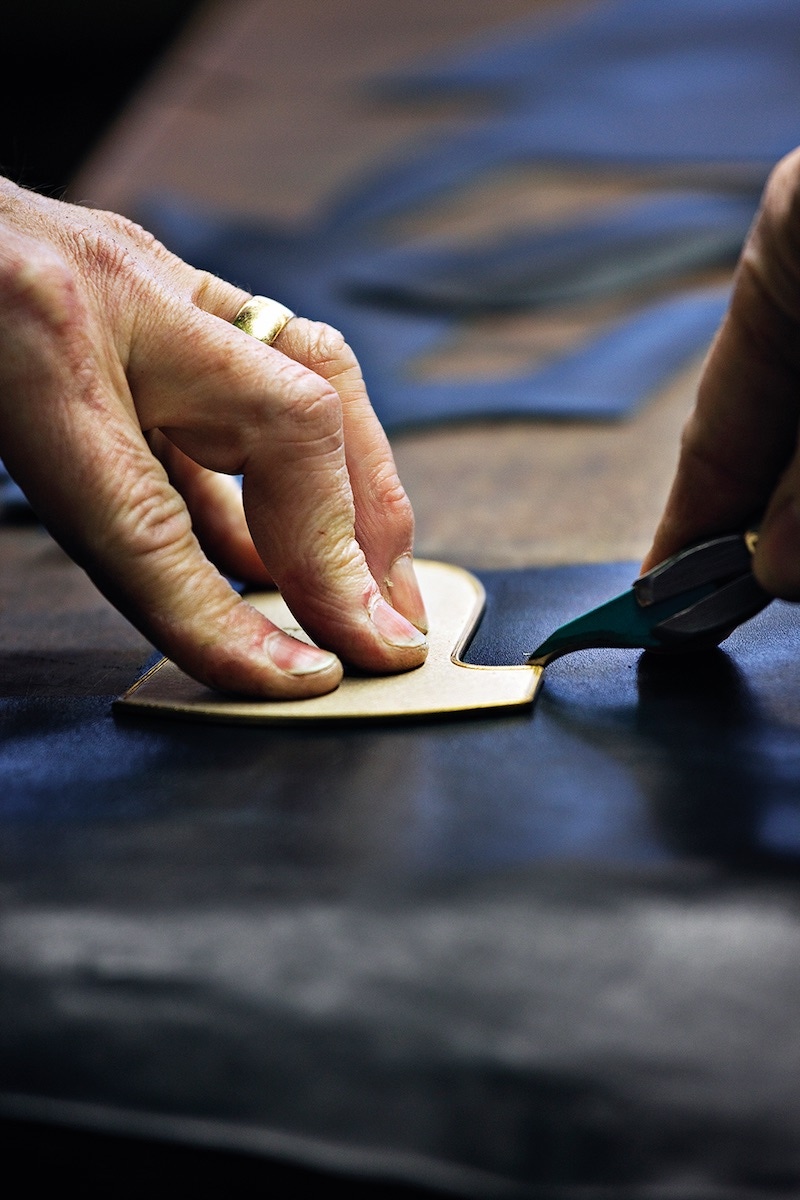 Butterfly loafers, meanwhile, are a favourite at The Rake (how many shoe styles go as well with shorts as they do with full evening dress?), and the Selby shoes in this collection are as sophisticated an expression of this sub-genre as you'll ever encounter. Finally, the Richmond, a classic penny style with proudly raised seam apron, comes in snuff suede or tan wax calf, or a dashingly bold two-tone version in tan burnished calf and stone canvas. "The Jersey, which has brighter colours and an unlined forepart for breathability coupled with our flexible and least formal City rubber sole, is no doubt the tassel loafer that you take on holiday," Fox says. "The nubuck is easy to brush sand off, and would be perfectly matched with some tailored shorts or lightweight linen trousers floating above the tassels. The Kensington style plays to the current trend of unfussy styling, a little like last year's Camden loafer — uncomplicated yet still interesting. "The Selby, meanwhile, is a classic Jermyn Street style that would qualify as a more formal loafer. We've added sportiness to it by removing the traditional brogue/punched apron and applied our famous hand-pulled apron that is used so often throughout our loafer collection. This shoe gives customers who might ordinarily have come in looking for a tassel loafer a different option. Smart-casual dress with an unstructured blazer, of the kind better suited to the absence of a tie, is perfect for a style like this."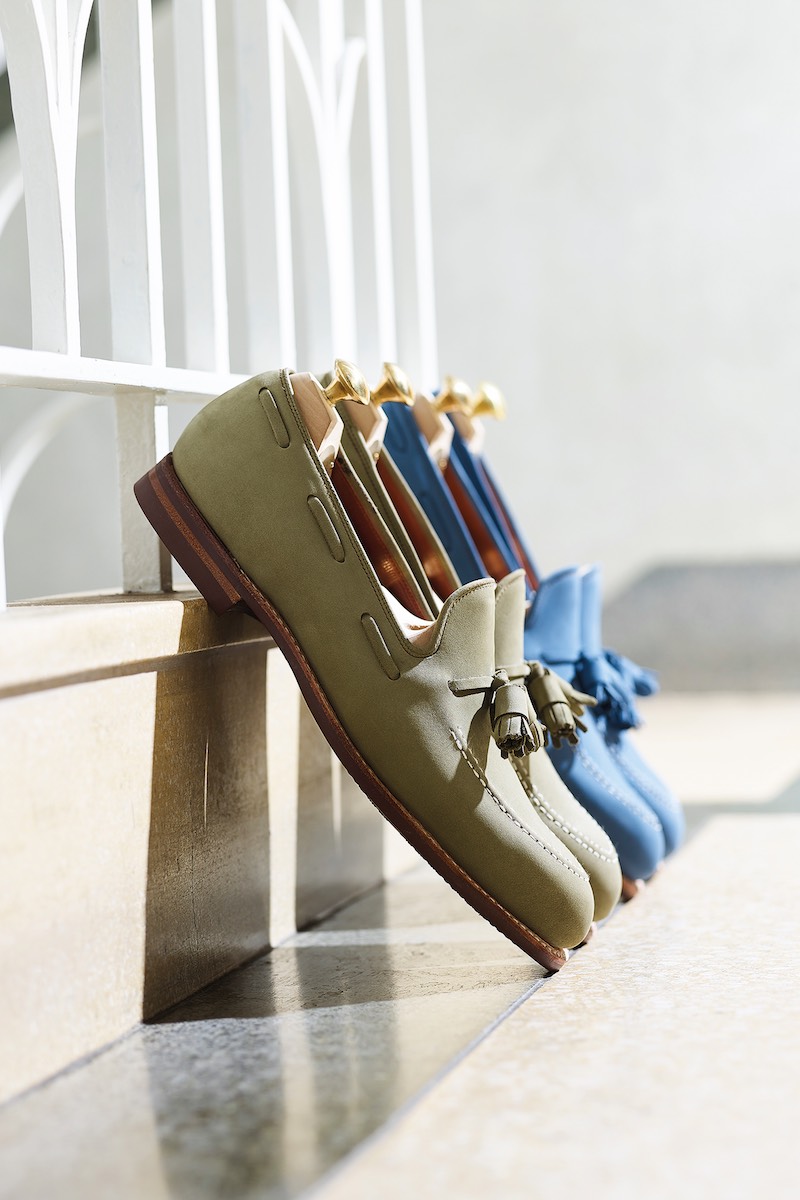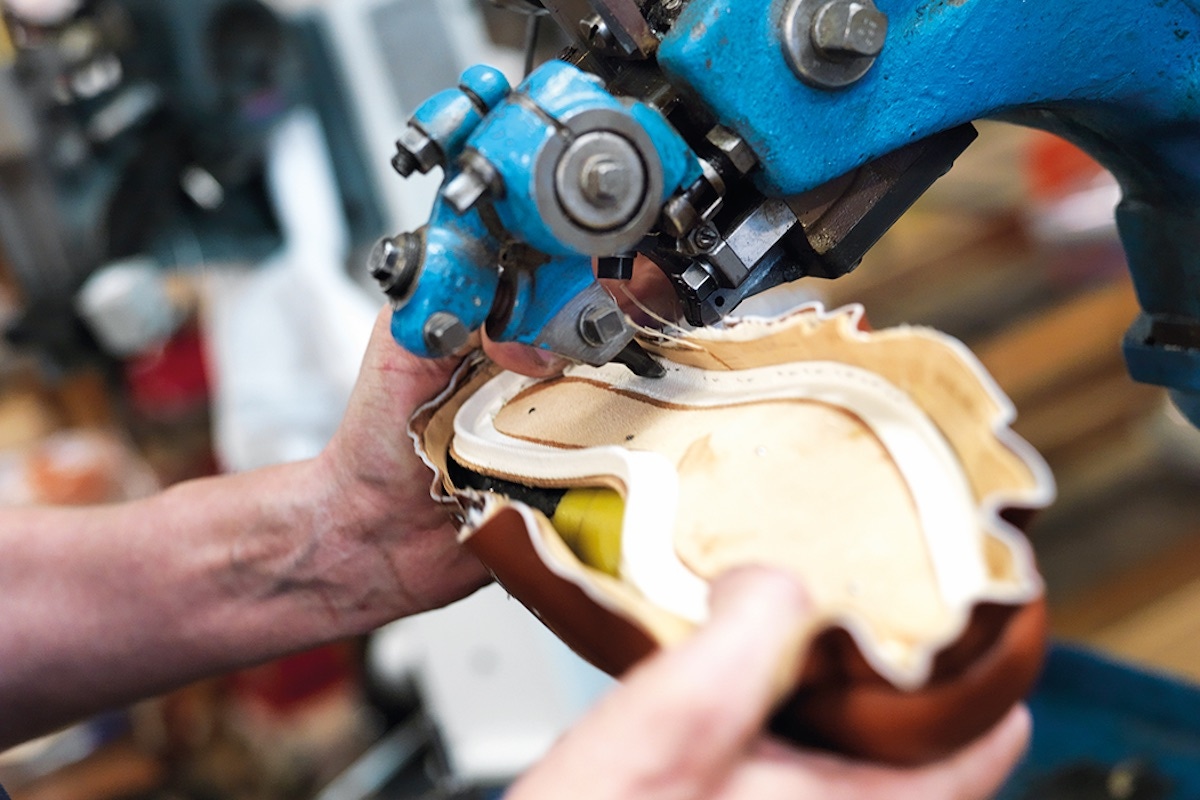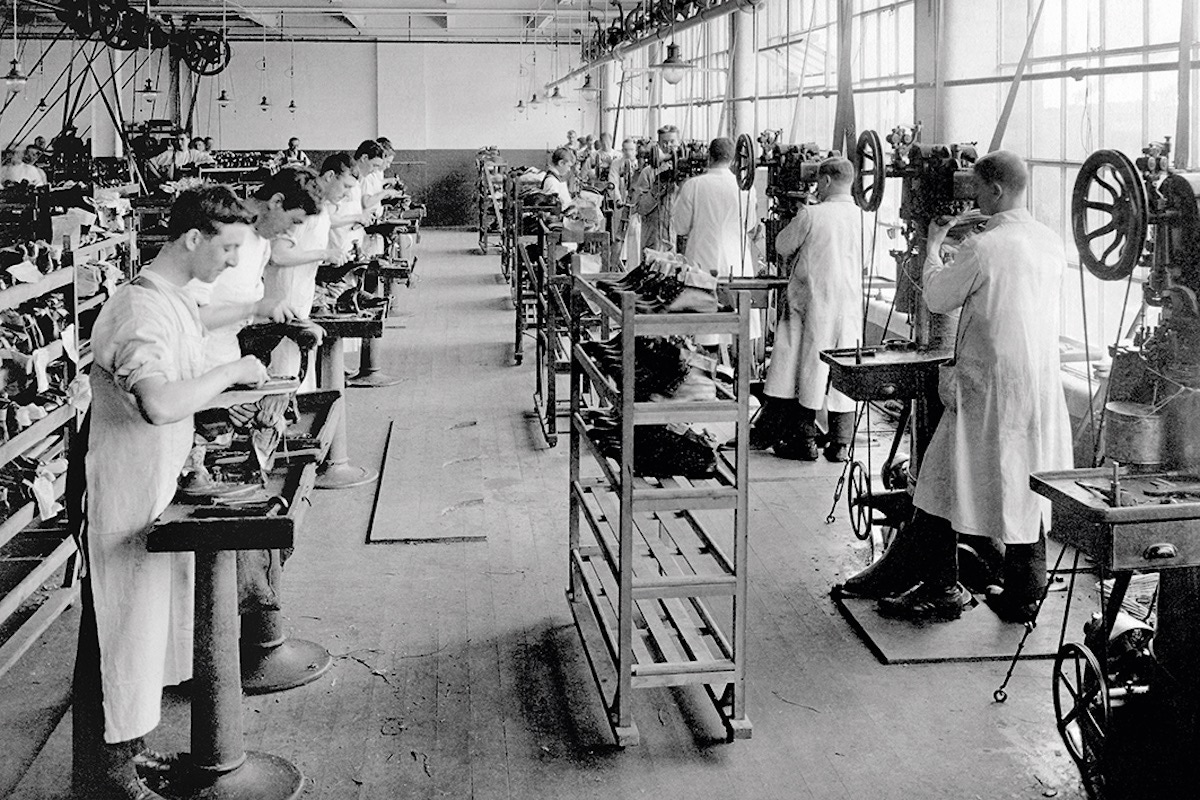 This quadrumvirate and its various configurations are, creatively speaking, the fruits of Crockett & Jones's meticulous attention to customer wishes as well as detail. "Around 10 years ago we really began to notice the speed of rubber sole requests and a plateau with our formal shoe sales, so we set about amending lasts that lend themselves to unlined shoes," Fox says. "We increased the breadth and depth of our suede offerings; we developed new, flexible leather and flexible rubber soles… Naturally, this then opened up opportunities for materials like canvas, woven leathers, brighter colours or suedes and nubucks." While tastes and trends may hone creative process, though, time-honoured methods are cast in granite: "We're not in the business of changing a tried and tested construction method such as Goodyear welting, and all of our new loafers go through the same 250-plus operations that our formal shoes would," he says. "We have to make minor adjustments all of the time, though — such as half-lining the Jersey due to the interlacing that runs through the rear quarters. By removing the lining from the forepart, we still increase comfort and flexibility. "The Kensington has a leather binding that circles the entire top line, which serves two purposes: the first is so we can stitch the woven calf down so it doesn't fray; the second is to add strength to the top line when slipping the loafer off and on regularly. The calf-and-canvas combination version of the Richmond is also unlined, but the back of the canvas feels rough to touch. In anticipation of sockless use, we split our lining leather, making it almost unnoticeable to the consumer, and line just the canvas apron to make sure comfort is not compromised because of design — which is so often the case in fashion. Nothing drastic, but a few thoughtful tweaks." Fox's modesty notwithstanding, the processes he's describing serve to make loafing around during the warmer months
molto
più dolce
— and for summers stretching long into the future, not just the one upon us. Read the full story in Issue 70 of
The Rake
- on newsstands now. Subscribe and buy single issues
here.