Cruise Diner, The Queen Mary II
Nervous breakdown waiting to happen? Or awe-inspiring achievement in super-sized service? Josh Sims climbs on board the Queen Mary II with chef Craig Dunn, to find out how he manages the culinary requirements of three of the greatest cruise ships in the world.
Craig Dunn might offer you crab scotch egg with puffed rice and lemon confit, or turbot with almonds and potato gnocchi. Perhaps sir might prefer smokies and leek soup, or beef wellington? Indeed, these are just a few of the 270 dishes Dunn has spent the last few months preparing. If that sounds like a lot, keep in mind that he will serve some 19,000 dishes a day. Indeed, his ability to manage this fanfare of feasting is why he is the operations and development chef for Cunard. It's his job to get the dining right on the Queen Victoria, Queen Elizabeth and, most prestigiously, for the 2700 passengers of Queen Mary 2, which leaves Southampton for New York later this month after a major refit that sees the opening of two new restaurants and the overhaul of another two. On board will be 45 chefs. "The logistics of the job don't bare thinking about," says the man who, prior to joining Cunard, was Michael Caine's executive chef for five years, and who, in his younger days, worked on the Queen Elizabeth 2 - "so I soon learned that cooking on a cruise ship is completely different to doing so in a restaurant or hotel. You're catering to a wide demographic, 24 hours a day, everything from a sandwich to a seven course tasting menu." His biggest problem is just getting hold of the food - like any good restaurant, he chooses to buy from suppliers as locally and as sustainably as possible. But while this necessarily means he has to plan internationally - a six month world cruise will entail resupplying in Los Angeles, Sydney, Singapore among other spots - it also means working with suppliers able to commit to providing a lot of foodstuffs over the year-long term of their contract. "We buy in tons, not in kilos," as Dunn puts it. And he isn't kidding. When the Queen Mary 2 sets sail on its seven day trans-Atlantic voyage in a few weeks, it will have first taken on board 150,000 tons of produce.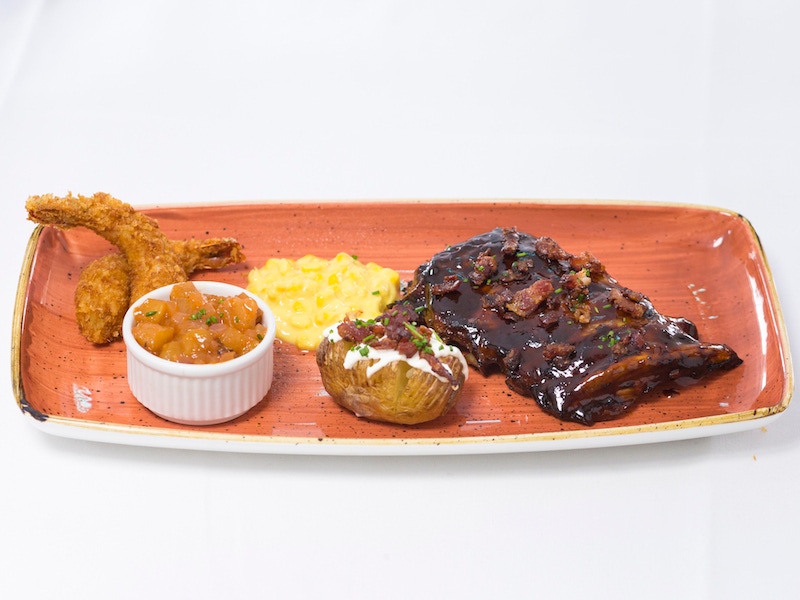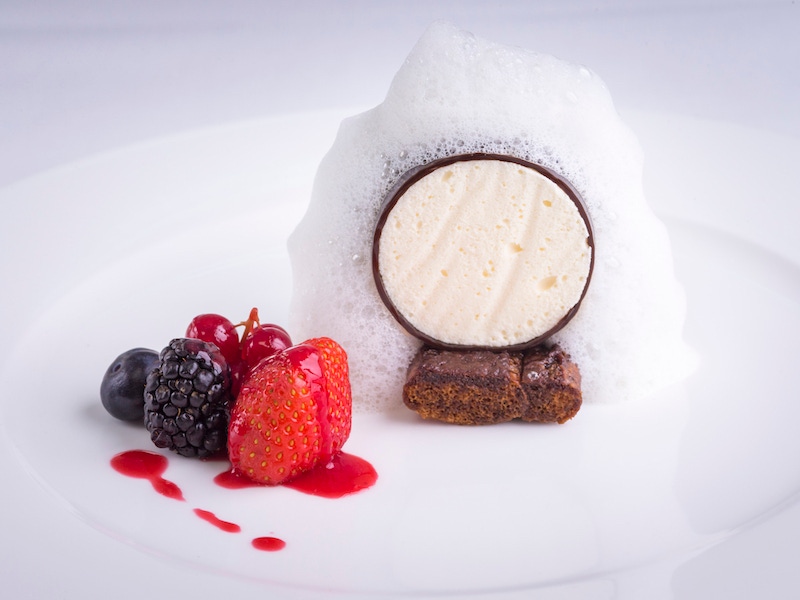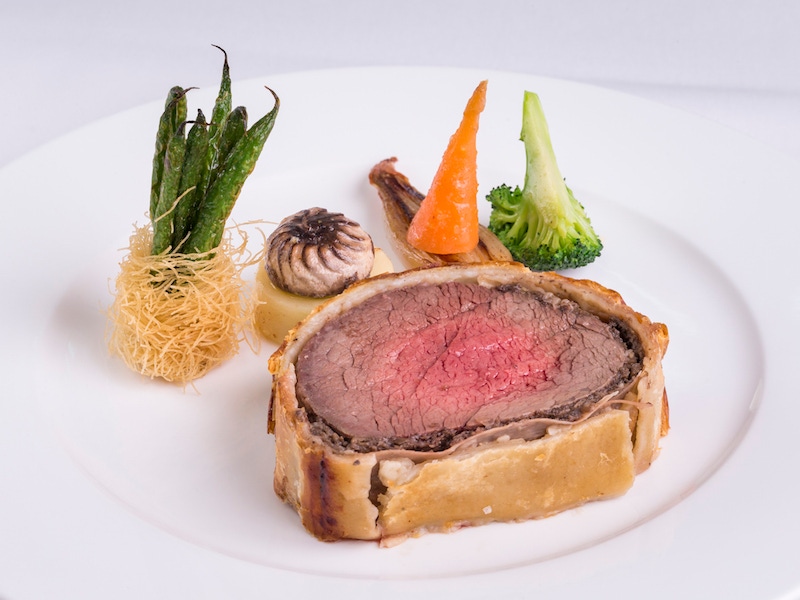 That will not include everything. Even for a relatively short trip, and even on a ship with cavernous fridges, being at sea - which Dunn is for around half of each year - means some foods are not available, at least not to standard the chef insists on. Ironically, perhaps, "we have to buy some fish frozen, just so we can get the volumes," he explains. "And fresh lobster and oysters, the kinds of thing you would buy on the day for a restaurant, are non-starters because they won't keep. It would be a huge storage problem anyway - we'd need 3,000 lobsters at a time and that would last a day." Some produce has to be air-freighted ahead and picked up on location - certain items, for example, simply aren't available in the Caribbean. Small wonder sophisticated software - specifically the Marine Exchange Programme, as it's known - is required to keep this expansive culinary ballet on the stage. The stage, indeed, is another factor. "There are limits as to how creative you can be with a dish when you're serving perhaps 1000 plates an hour," Dunn says. "Just a two or three minute delay on the line can have horrendous consequences. That means there are only so many steps that can go into each dish, and we have to consider everything right down to what type of garnish is used, whether meat will need carving, and so on. And you can't stop the show." That's the on-ship entertainment he's referring to - the show many of his diners are keen to get to.
"It is a highlight, in fact, that typically leaves a passenger finally getting off the ship half a stone heavier than he got on it"
And yet, as Dunn stresses, the luxurious experience of travelling on one of the world's greatest cruise liners, brings certain expectations of luxury dining. As Dunn argues, food is one of the key reasons why people go on a cruise in the first place - it is a highlight, in fact, that typically leaves a passenger finally getting off the ship half a stone heavier than he got on it. "A refit of the kind we've been working on is really like launching a new hotel," he says. "You're working out new concepts, going through multiple drafts of the menu, taste-testing, fitting new galleys and trying out the latest equipment and techniques, training chefs  and, since you can't ever just call up a supplier when you run out of something, making sure there's a plan B," explains Dunn. "The planning for each dish is really immense. But every time we look at the menu - and we're doing that annually now - we try to bring it up to a new level." It sounds like a one-way sailing to a breakdown. But Dunn insists that it's all about creating building blocks, making each step a little easier than the one before - even the prospect of, as his main task for 2017 will entail, revamping menus for vegetarians and the gluten-intolerant. "And at least I get to spend a lot of time on great ships," Dunn says. There is a pause. "That can be good and bad."