Curry & Paxton: The centenary collection
Founded in 1920, Curry & Paxton is back with the Centenary Collection, which is also showcased in an enthralling video.
Founded in 1920, Curry & Paxton is back and to celebrate a century of innovation and imagination they have launched the highly anticipated Centenary Collection. The coveted collection includes both optical and sunglasses in a variety of different styles ranging from the Yvan model, made famous by Michael Caine to two pairs of protective, side-shield driving glasses which are included after an astonishing discovery. Although the collection signifies the unique traditions of the brand, the design of some of the models are created with the modern gentleman in mind. Originally based at 195 Great Portland Street, London, it was in the 20th century that the industry underwent another state of evolution and eyewear quickly went from being a purely medicinal tool to a fashionable accessory favoured by the elite and wealthy. The brand by this time, although popular with the upper echelons of society was also recognised by the ministry (government department) as accomplished artisans to help with the optical demand that wartime Britain propagated. Whilst the men were engaging in mortal combat in all corners of the globe, women played a vital role in helping to spot the enemy, particularly the abominable threats of enemy motoring and aviation. Ladies from the Auxiliary Territorial Service, insidiously perched on the ground, sported leather-trimmed glasses, with binoculars often both from Curry & Paxton who now offer a limited but voguish selection of lady's sunglasses.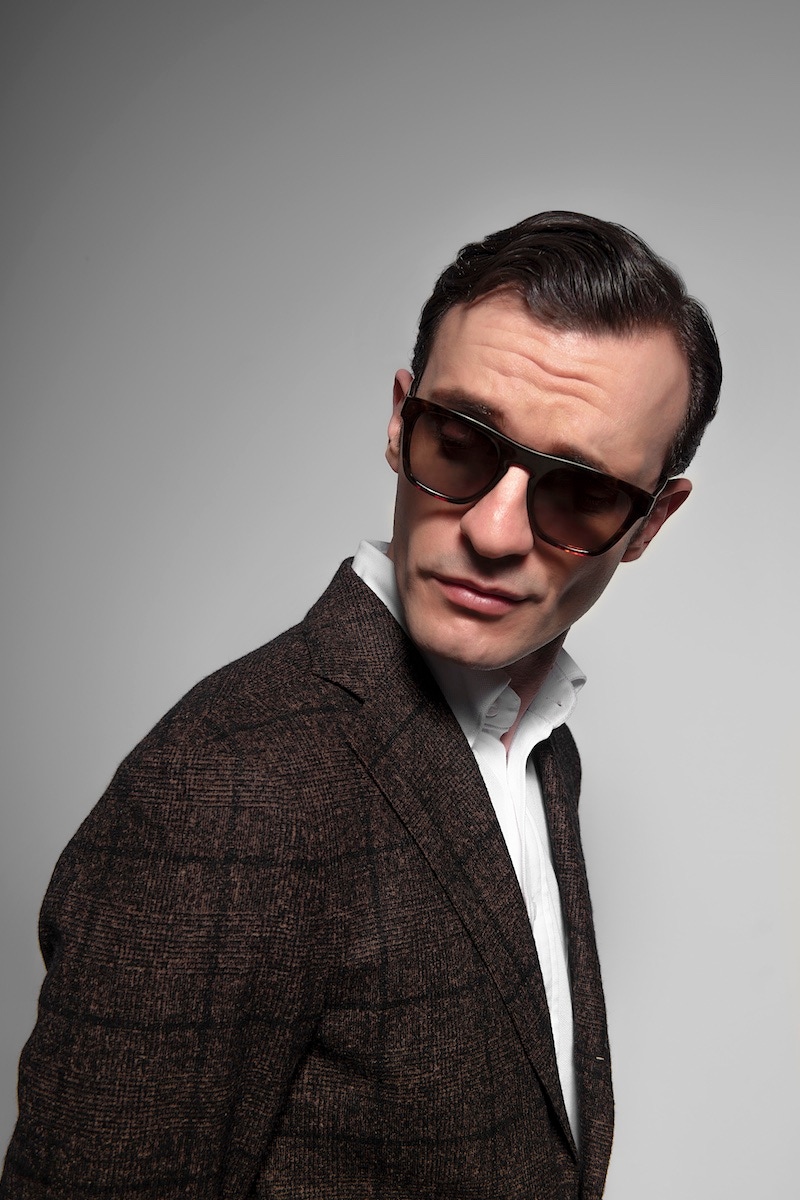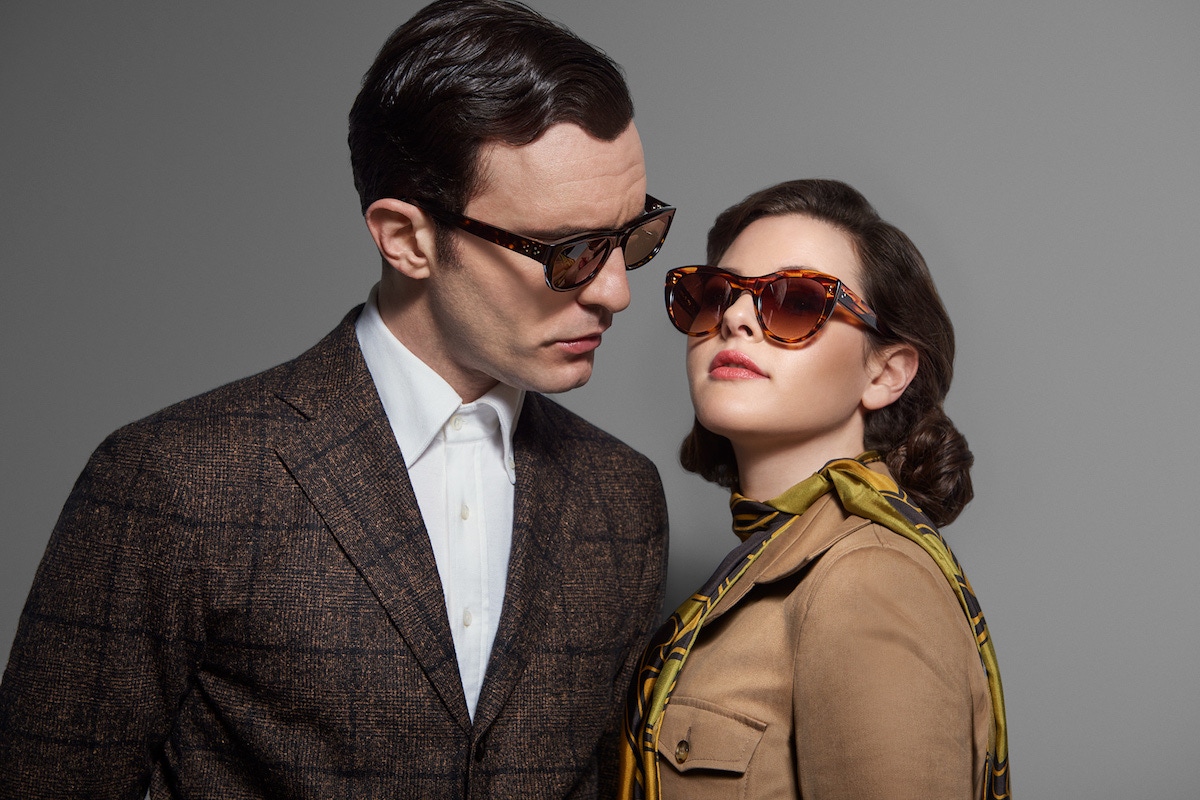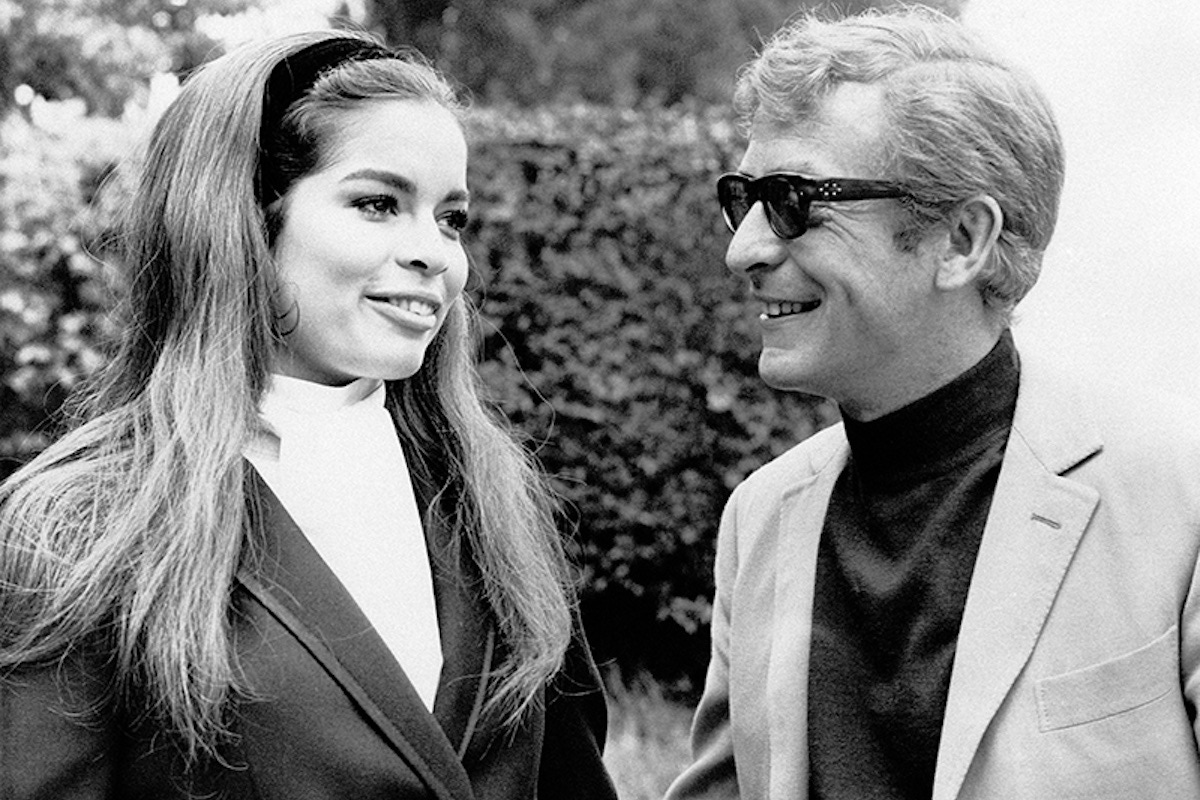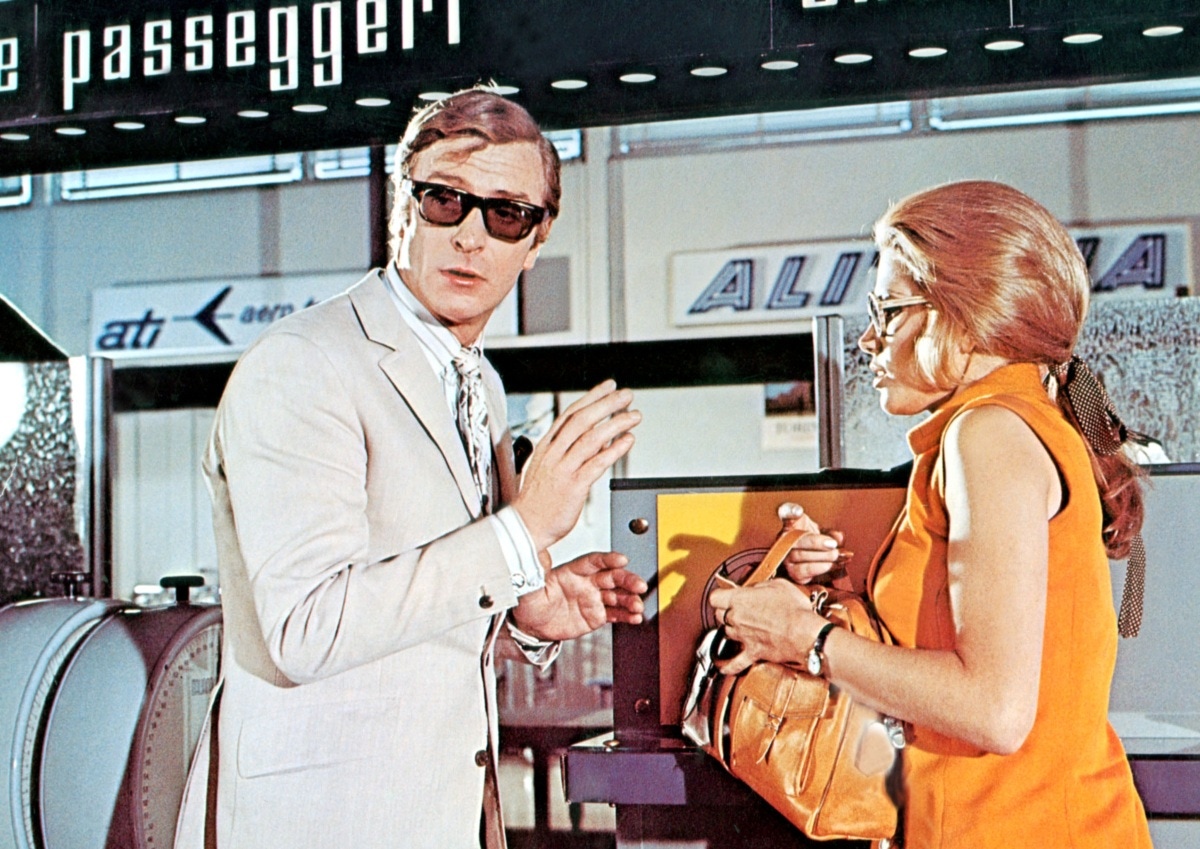 Post-war, the National Health Service provided Curry & Paxton with prosperous contracts to supply eyewear, but it would also be a time when the brand gained further notoriety due to its popularity with the authentic royalty and Hollywood kind that colonised various playgrounds such as the French Riviera. It was the mid-1950s where the smart sets' thirst for louche conviviality could only be fulfilled, by looking the part, often experimenting with fashion compositions that were once frowned upon. The Duke of Windsor was at the forefront of this cultural shift and with Curry & Paxton also adhering to these changes, it was no surprise that the duke would often be seen striding along the Cote d'Azur or in the glamorous fishing village of Portofino in pair of Curry & Paxton sunglasses. Cinema in the 1960s reflected the decade of fun, fashion, rock 'n' roll, tremendous social changes and transitional cultural values. Emblematic of this change was fictional character Charlie Croker – a cocky, jack-the-lad small time Cockney crook who leads a band of lovable British rogues to pull off a daring gold heist, played by none other than legendary east-end British film icon Michael Caine in The Italian job, that gained Curry & Paxton such prestige. On the reversal the brand also helped cement Michael Caine as a beacon of British style. It was a match made in heaven, so much so that Caine regularly wore Curry & Paxton in his free time and there is that wonderful photograph of him gazing through the light brown tinted lenses, into the eyes of Bianca De Macias as she was known back then, in a park. The Yvan model on show in the photograph is instantly recognisable via the signature three-dotted triangle pin work on the frames and temples.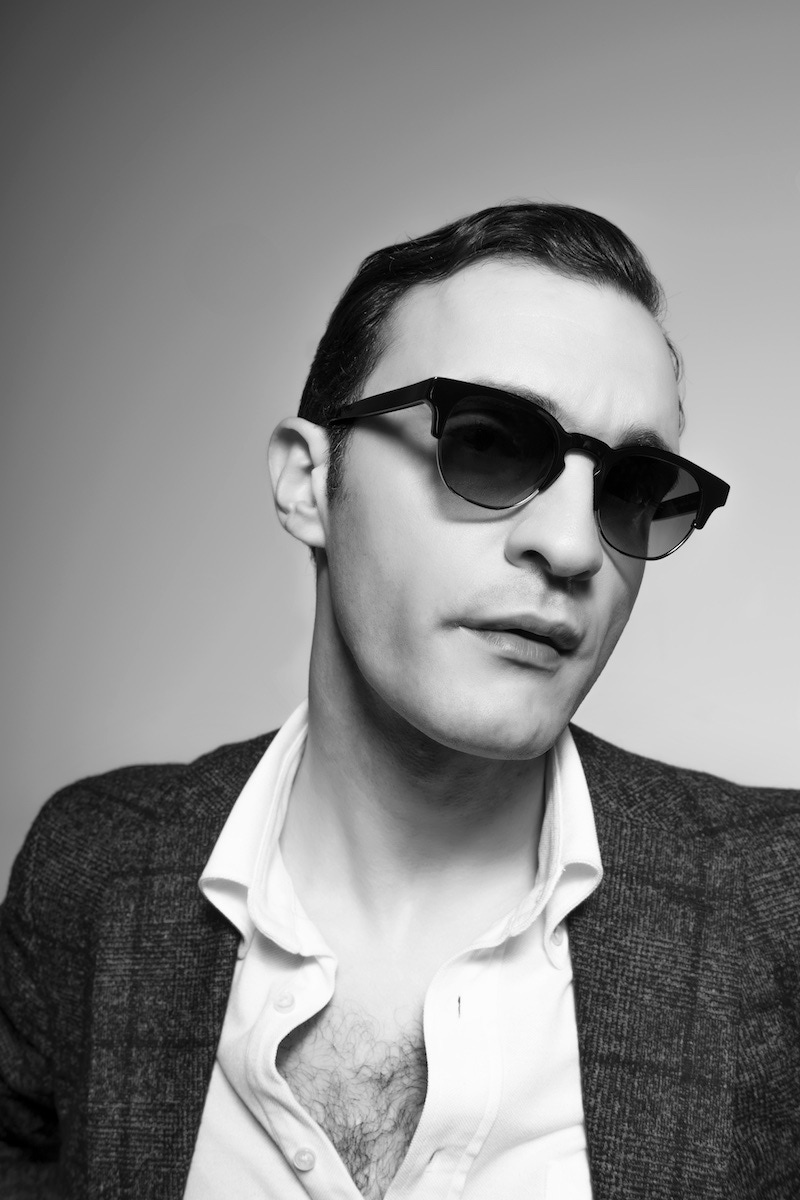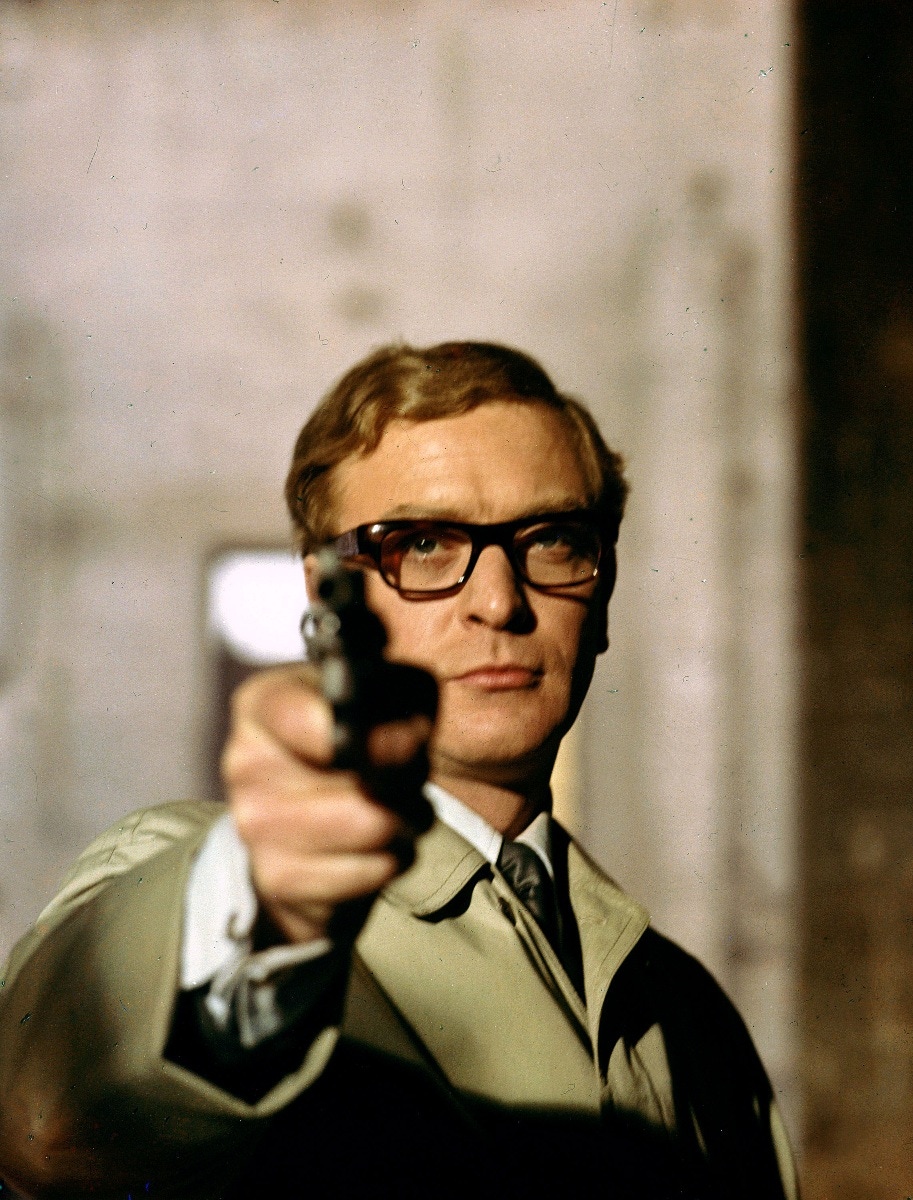 Despite Caine wearing Curry & Paxton in 1965, in the Ipcress File, Funeral in Berlin (1966) and Billion Dollar Brain (1967) it is The Italian Job and one scene in particular that strikingly personifies British style in the 1960s and a look that certainly holds up today. Caine latently saunters into the lobby of Turin airport, seeing off his girlfriend Lorna (Maggie Blye) who is absconding back home in provision to what the Mafia might do to her. His eyes partially concealed by the high-grade light brown tinted lenses of the Yvan sunglasses, there is the moment when he instinctively looks to one side, perhaps in trepidation of who is lurking in the background, where the outfit is in full view. Caine wears a single-breasted, three-button, beige linen suit which consists of, high notched lapels, high double vents and flat-fronted trousers worn slightly below the natural waist. The left lapel sits up slightly, provoking some nit-pickers to voice opinion - who are actually missing the point: this was Michael Caine, playing a gangster role written specially for him in 1969 – a year of tumultuous events, both good and bad that would change the world. With all of this in mind the suit was cool, precisely because it wasn't perfect, which is a theory that should be embedded into style today, if you can get right. There's this elegant simplicity to a white shirt with brown stripes and when worn with a beige suit and of course with the tortoiseshell framed Yvan sunglasses it captures a parade of stylistic references, but formed into this singular aesthetic which is so remarkably cool and distinctively iconic.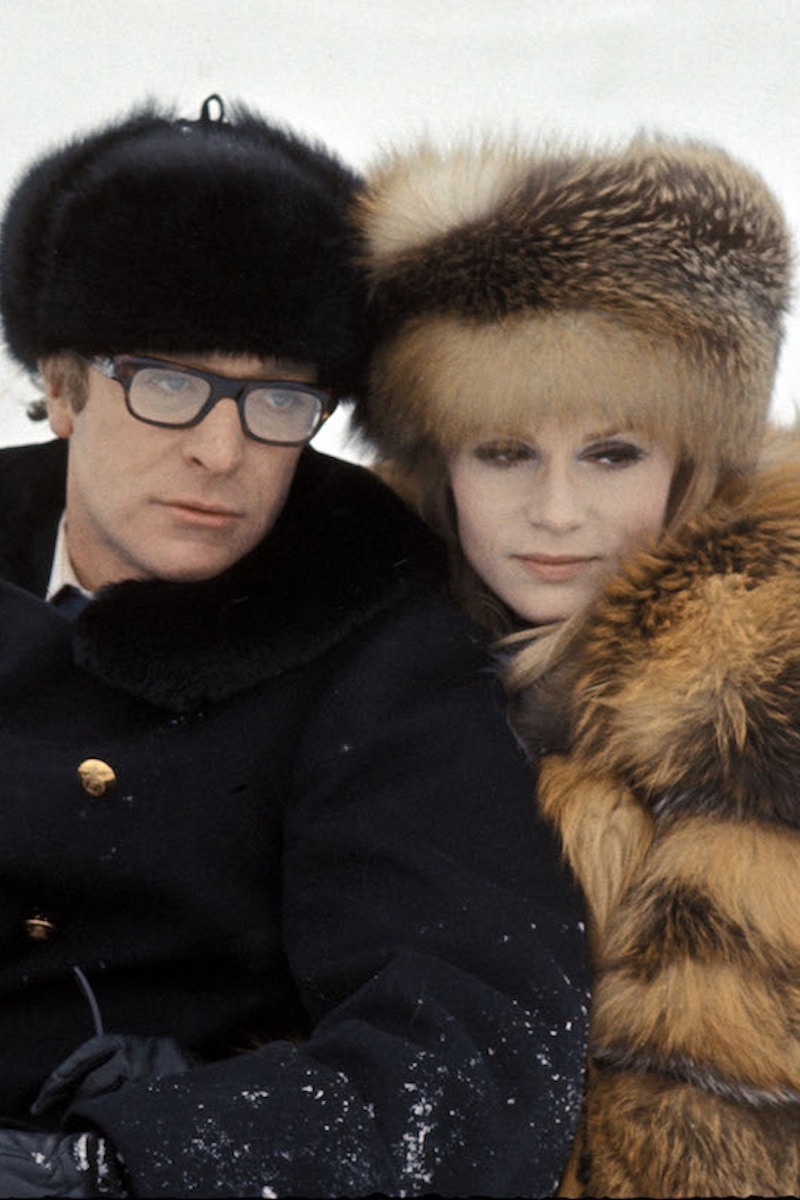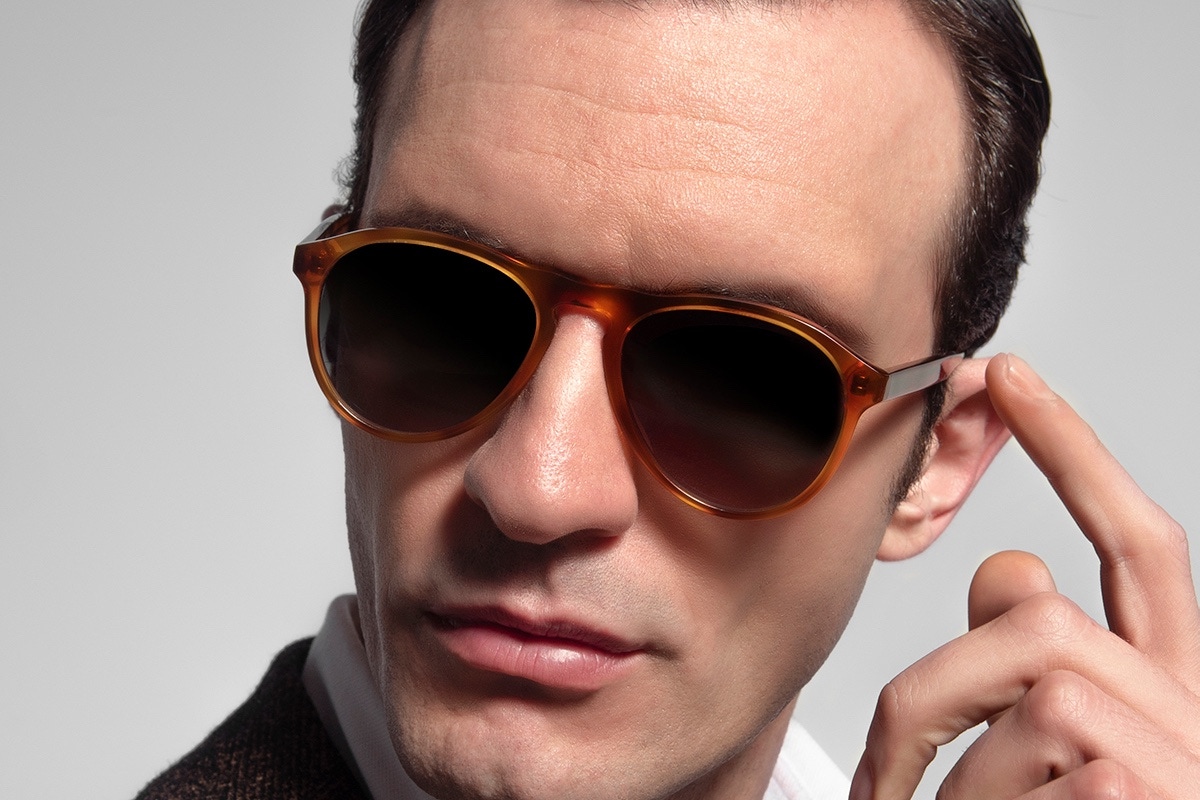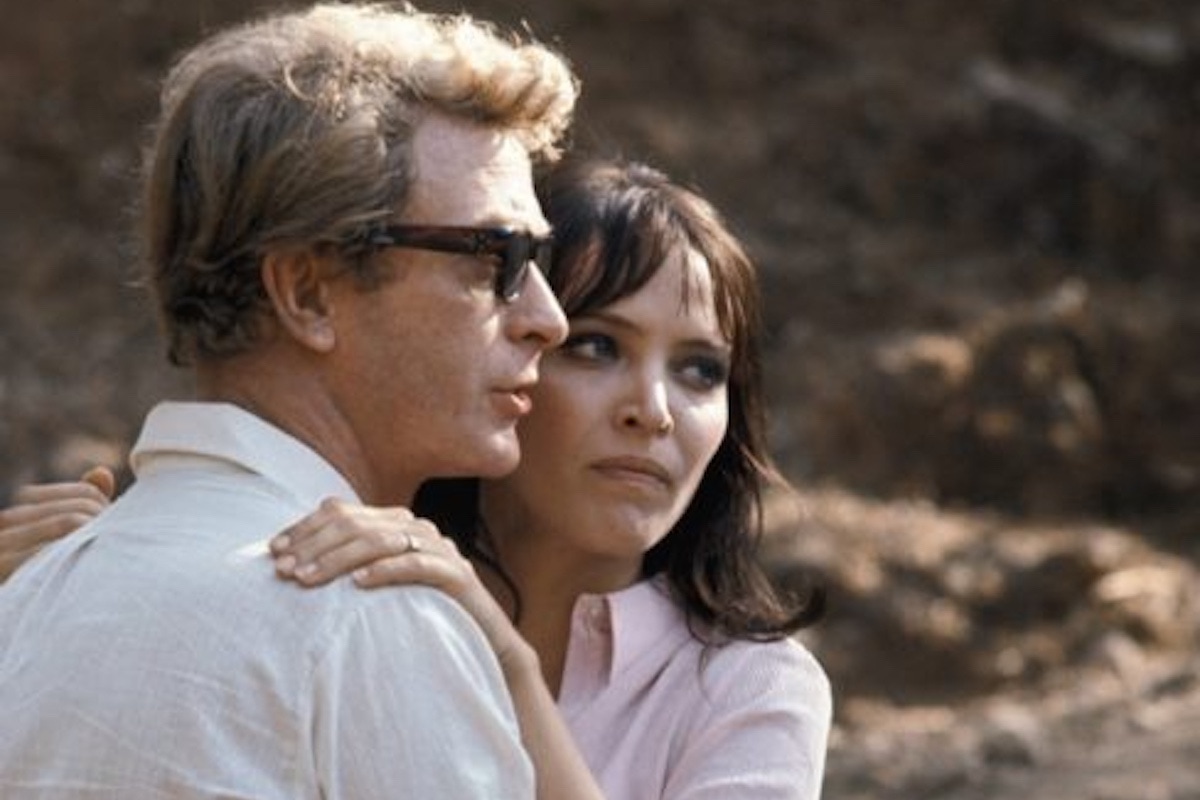 The return of the ultra-classic Yvan model after all of these years has proved very popular. In light of this and to commemorate Curry & Paxton's centenary year, they have released 20 new styles of sunglasses and spectacles on TheRake.com. The most similar to the Yvan model, is the coffee brown natural acetate 'Charlie' sunglasses. Akin to the Yvan model their frames are bold and square-shaped, featuring a keyhole bridge and have these dark brown gradient lenses that portray this slightly villainous appearance when looking into the eyes of the possessor. They are the perfect-pair for someone who has been accused of having kind-looking eyes. The 'Charlie' sunglasses are also offered in a dark tortoishell acetate with dark green tinted lenses for a fresh take on a classic style. It must also be mentioned that all of the acetate frames are from premium materials sourced from the eminent supplier Mazzucchelli, Italy. They too share the same views as Mason & Sons in terms of excellence in innovation and quality with a focus on tradition and craftmanship. Curry & Paxton's archive dates back to well over 100 years which has enabled the discovery of two pairs of protective, side-shield driving glasses which have been expertly reproduced in collaboration with
Motoluxe
. Drawing inspiration from the two, their side-shield frames have received some needed updates. For instance, the side-shields fold inwards toward the nose pads to make them easier to store and both have been finished with touches of premium acetate for a contemporary finish. The metal side-shields are complemented with gunmetal grey arms, while the leather side-shield frames have bright gold arms. Both, of course, are finished with the three-dot logo which is on the tips of the earpieces. Both also come in a handsome yellow prism-shape case that's collapsable and can easily be tucked into your pocket or into the glove compartment. While Curry & Paxton have such an enviable history, their latest collection does offer some more contemporary styles such as the 'Freddie', which is made up in a champagne acetate with grey gradient lenses. These particular champagne-toned acetate frames, delineate this rare aura of elegance and class, which sunglasses with light frames don't always give off. The 'Freddie' selection also come in grey tortoishelle acetate frames and chocolate gradient lenses that have 100% UV protection. These grey tortoishelle frames are also used in one of the brand's optical glasses that are offered on TheRake.com. Finally Curry & Paxton have masterfully introduced some clip-on frames. Their silver steel and grey 'Freddie' clip-on's have 100% UV protected, grey gradient lenses which is your perfect accessory for your Freddie optical frames, giving you increased visibility and style options. The Alex model also provides the same choice in a different shade of frame. A special mention must also go to Curry & Paxton's 'Paul' sunglasses, which have oversized D-shape frames. Made from a premium, dark tortoiseshell acetate and complemented with dark blue gradient lenses, these are cut from the old-school and symbolical of old-cinematic charm. Curry & Paxton is available in 22 styles and you now have a golden opportunity to not only channel your inner Caine or Croker, but to experiment in lots of different styles, from a brand that has unprecedented links to British style over the course of so many decades.
Please see some of Curry & Paxton's collection in action in a cool video, replicating the car chase scene in To Catch a Thief.