Cut From The Same Cloth: Huddersfield Textiles  
Following the launch of The Rake Tailored Garments, we sit down with Huddersfield Textiles to talk about their past, present and future.
Supplying premium English cloth since 1869, Huddersfield Textiles prides itself on provenance and quality above all else. The town of Huddersfield is situated at the convergence of the rivers Colne and Holme in West Yorkshire. The water in this part of the world is renowned for its softness, which enables incredible results for the washing of raw wool. To this day, it is this factor that makes fabrics by Huddersfield Textiles so sought-after. As with many clothmaking institutions with such a rich heritage that spans decades, the shift into an increasingly digital world is no easy task to master, but Huddersfield Textiles have accomplished this with much success. Simply perusing their website, you're introduced to hundreds of different cloths spanning a variety of collections and bunches. Sifting through this is akin to being at the warehouse itself. As we spent the better part of a year indoors, the digitisation of their cloths (something which was done pre-Covid) seemed even more of a masterstroke. "We are one of the first companies that have a full catalogue online with an up front pricing structure." says Huddersfield Textiles COO, Jai Sachdev. "We work with a lot of mills but because we're not necessarily tied into any partnerships, we can source ever-improving quality cloth every time we reorder."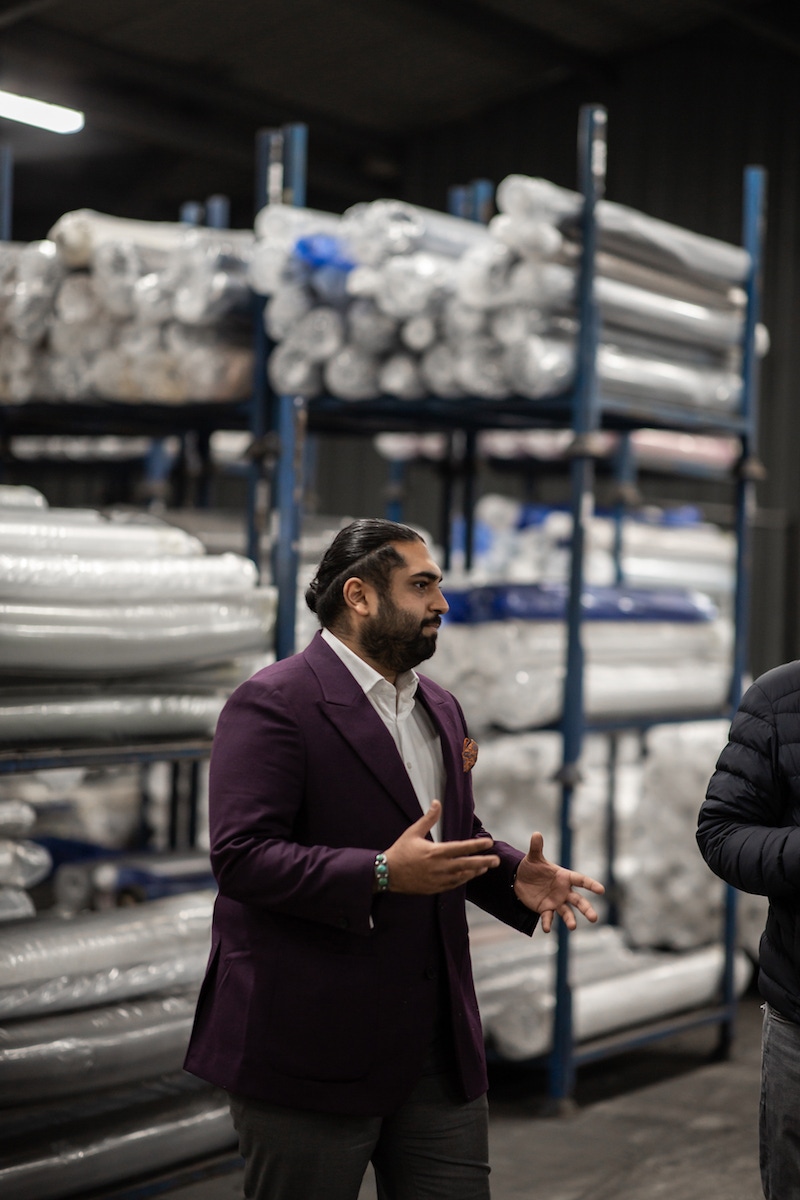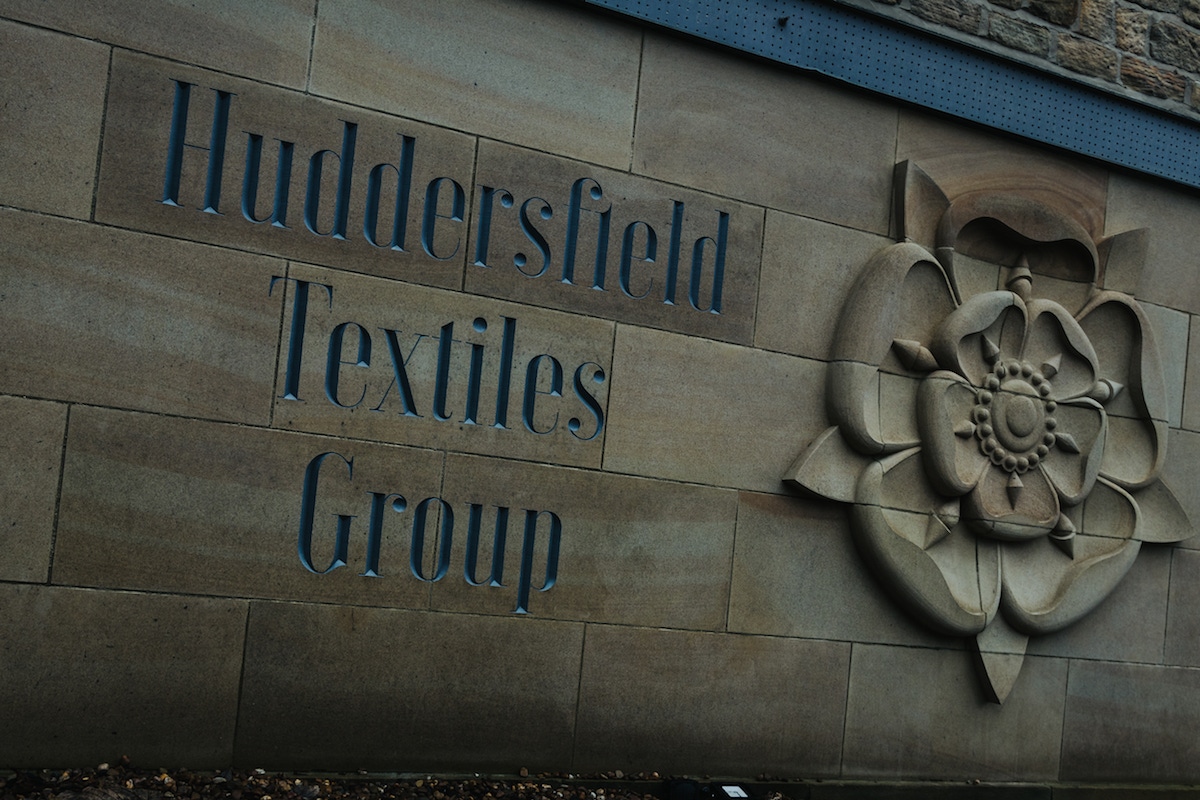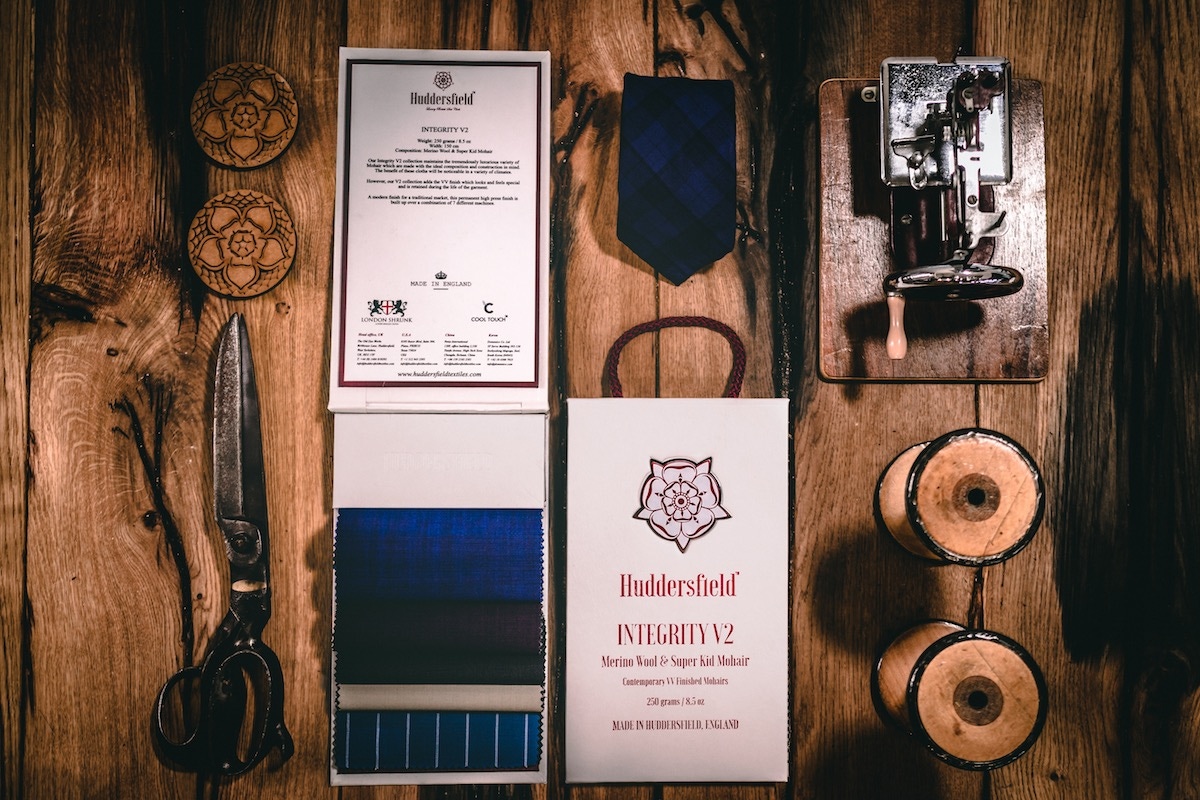 The benefit of this digitisation means that Huddersfield Textiles can work with anyone looking to source quality fabrics — from individual makers to brands and tailoring houses alike — and customers aren't limited by travel restrictions. It was this ease of collaboration that enabled us at The Rake to create our summer collection of The Rake Tailored Garments. Using fine Irish linens and wool gabardines, the collection was received incredibly well, and resulted in a second drop with iterations in style as well as new cloths being introduced. "Our yarns boast an extra-long staple, which allows for better draping. Due to the softness of the water here, when used in the finishing process it creates colours that are vivid and accurate to the initial design. Essentially, it allows us to create extremely beautiful and colourful luxury collections." In the current collection of The Rake Tailored Garments, all the fabric is woven in Britain — the Irish linen is from Northern Ireland, and the wool gabardine is made in Huddersfield town. This collection needed to be vibrant, to evoke a sense of celebration as we return to form and to travelling once again. "Every cloth selected was focused around the word 'drape'. We wanted to make sure the fabrics chosen would look incredible on any and every customer that wore them. The cloths need to perform, and they need to be of a high-quality otherwise the concept would never have worked."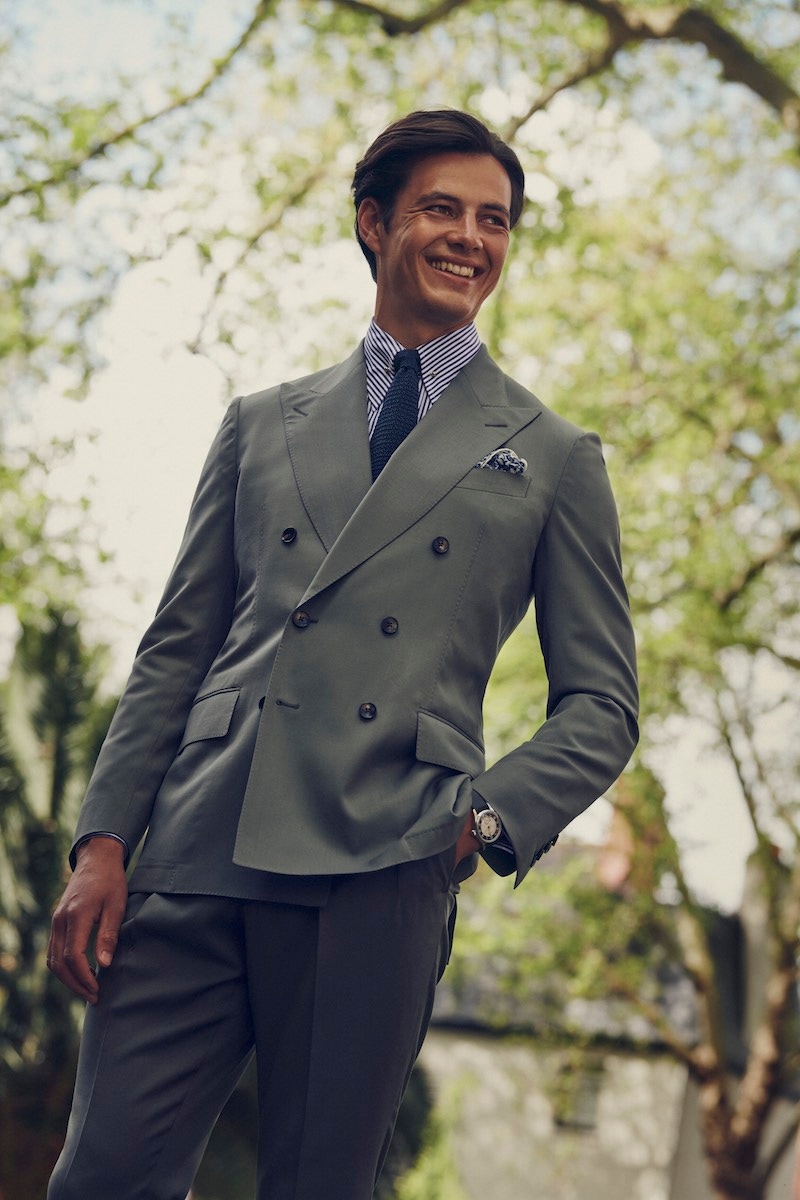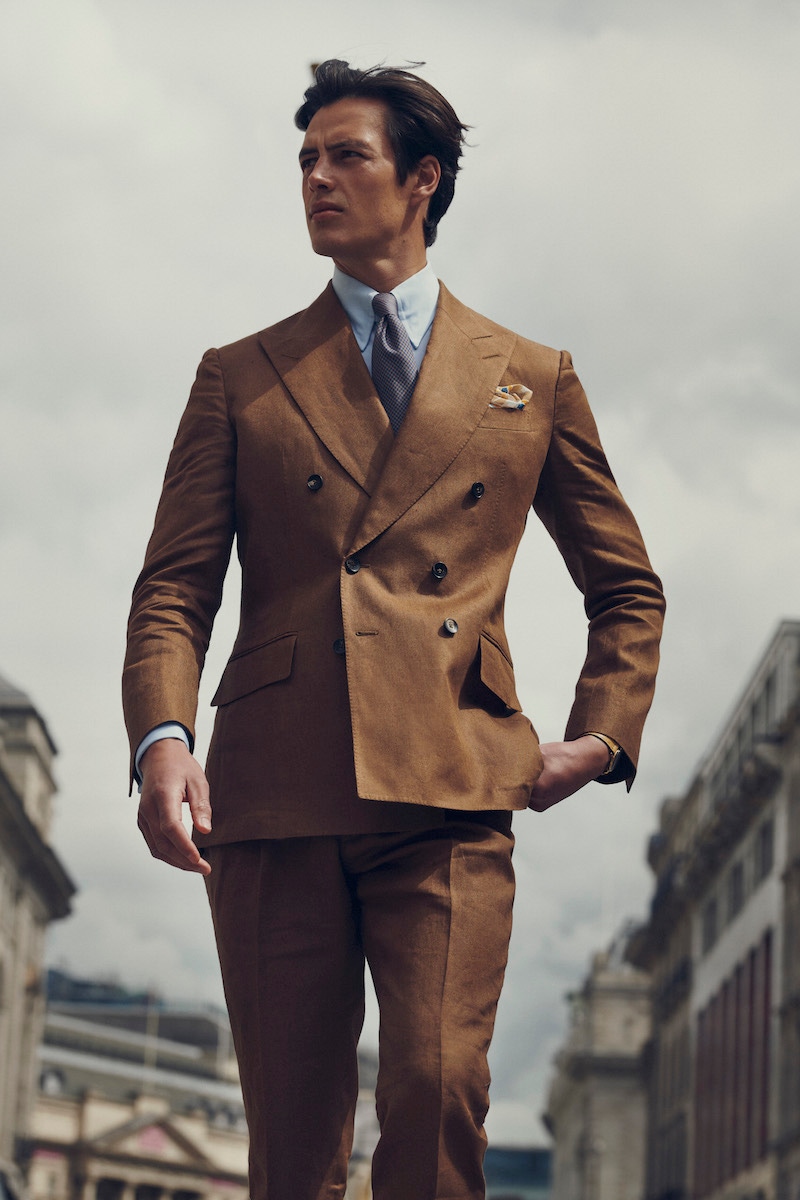 Huddersfield Textiles used the quieter time through lockdown to create a 3D Suit Visualiser, BeSuited, which allows tailors to continue working in an online, socially distanced, capacity — essentially pandemic proofing their trade. BeSuited is due to be launched in June, and will be offered to industry professionals for free. In addition to this, they also have an on-site bespoke tailoring side of the business, Jacob Brian. By paying supreme attention to detail whilst using the latest technology to craft to the premium standard that you'd expect from cloth specialists, this all-in-one solution is a great option for potential clients. Through lockdown, there was a growing desire to make an occasion of the simpler things. Our community championed formal attire indoors through the #RakesAtHome Instagram series, which continues to today. However, as restrictions begin to ease, there's optimism that this decade may result in a second coming of the Roaring Twenties. In which case, it's important to look your best as black tie season finally comes around. One of Huddersfield Textiles' new collections is aptly titled 'Tux & Tartans', and was created especially for weddings and events that require something particularly special. With an extensive range of velvets, tartans, mohair and more, Sachdev says, "when the moment is right, everyone will want to dress their sharpest. That's why we created one of the most formal collections to date, in a brand new way."
If the last year has taught us anything, it's that things we often took for granted need to be ceased and appreciated now more than ever. With every morning comes a new opportunity, and with every new opportunity comes a chance to look your best — ideally in a suit made from Huddersfield's finest.