DAKS: 125 Years in the Making
With an unwavering presence in the British tailoring industry spanning 125 years, DAKS continues to endure in our collective style consciousness. Its latest Autumn/Winter collection marks the label's rich legacy and pays homage to British heritage.
There are few better, or more trusted, seals of approval than that of the British Royal Family, and it just so happens that DAKS holds not one, not two, but three Royal Warrants from various family members – a sign of superior quality, craft, and taste. Indeed, DAKS is amongst only 15 firms (out of 820) to ever achieve such a feat – and yet their story has humble beginnings. In 1894, a sixteen-year-old Simeon Simpson rented a room in East London – then a centre of the city's so-called cloth and 'Rag Trade'. But Simpson had big plans. Not deterred by his youth or lack of experience, he worked hard to set up a bespoke tailoring business, insisting that every part of his shop focused on the highest standards of craftsmanship – a legacy that strongly endures today.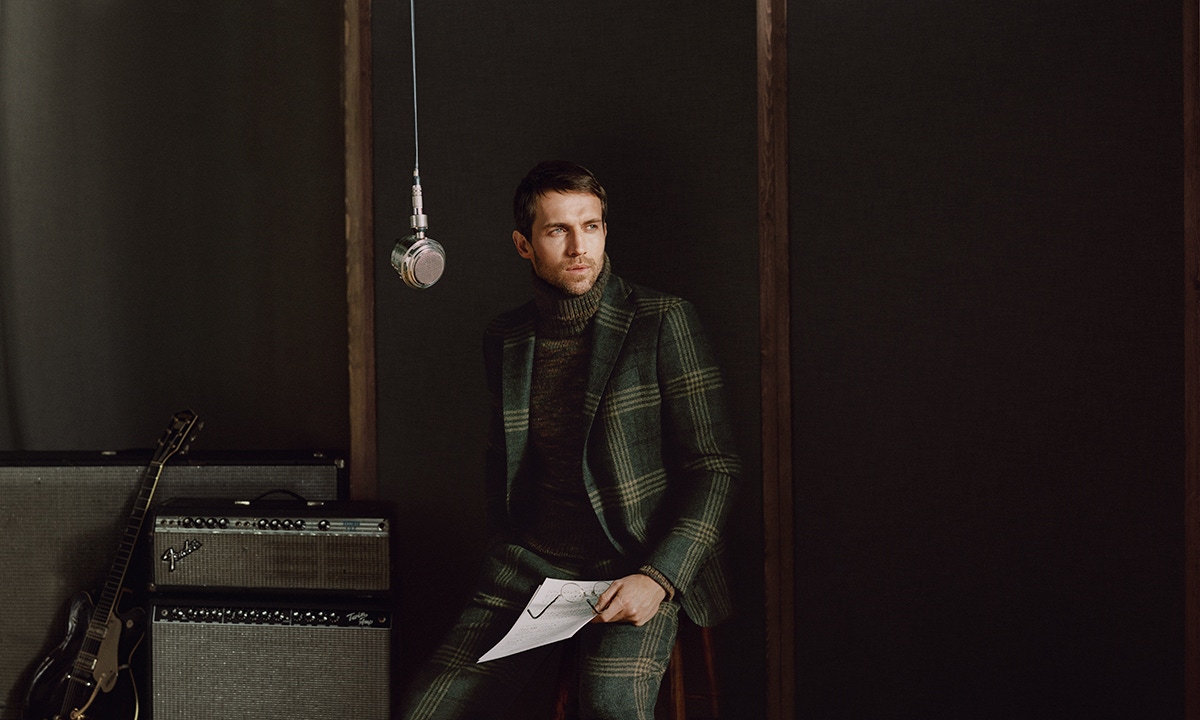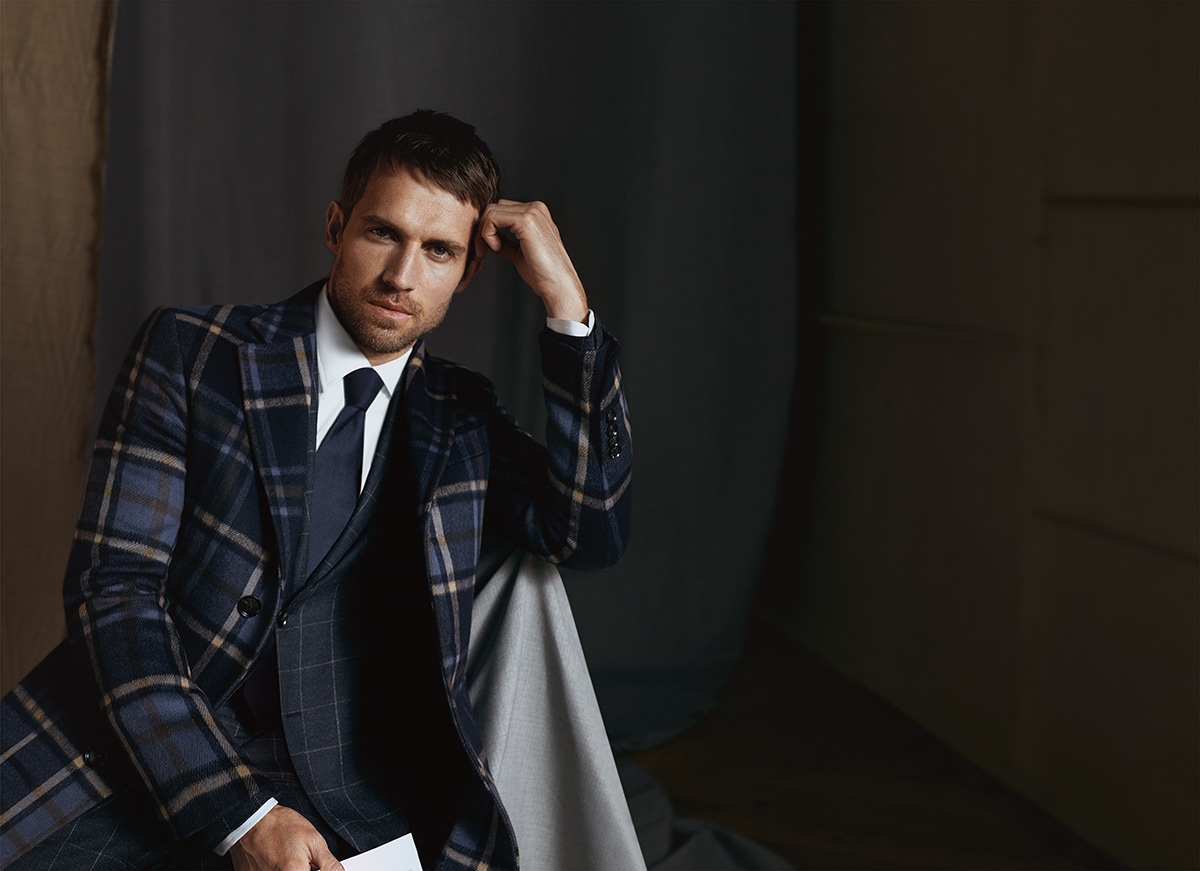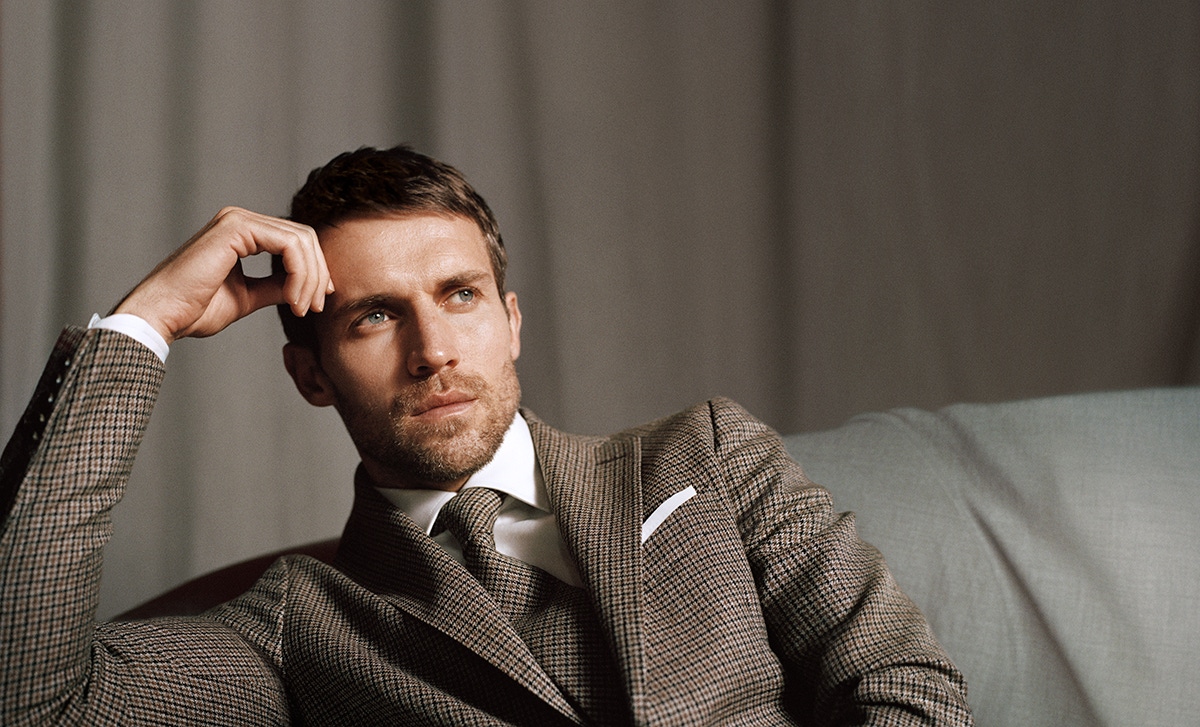 Not just a legacy in craft, mind, but also in family (as of course many of the best tailoring houses have), with his son Alexander joining in 1917, and envisioning all types of Londoners in DAKS tailoring – rich or poor; a truly democratic and radical move that shunned some of the class-exclusivity of Savile Row. And so, fifteen-year-old Alexander (here was a family with little time to waste) opened larger East End factories where clothes could be sold locally. During the Second World War, the company was commissioned to produce uniforms for the Army, Navy, and Royal Airforce, cementing it as a true representative of British quality (and spirit). Wealthier Londoners caught onto some of the Simpson family's best innovations. They were the very first firm to produce self-supporting trousers; and these became style staples in mid-century sporting wear. Racing car drivers, Olympians, and golfers - perhaps some of your favourites - were all photographed in DAKS trousers at some point. Ever since, DAKS has held favour with both the Royal Family and the sartorially-informed Englishman, staying true to the Simpson family's desire to be both creative and accessible, and unapologetically British. Now, DAKS is celebrating its 125th anniversary with a brand new campaign featuring renowned actress Kate Winslet, who perfectly embodies the brand's modern British image. Shot in London, the campaign features Kate wearing the label's iconic House Check and male model Andrew Cooper wearing tailored suiting and casual wear. The collection is inspired by three influential British writers and their most important works, masterpieces that have also been translated into films and plays: The Moon and Sixpence by W. Somerset Maugham, The Remains of the Day by Kazuo Ishiguro and Pygmalion by George Bernard Shaw. A strong sense of Britishness ties the collection together, with the use of herringbone and dogtooth prints, traditional fabrics like tweed and wool and rich shades of purple, brown, green and grey. Classic polo shirts, single-breasted jackets and lightweight yet luxurious business and everyday shirts make up some of the collection's staples. The pieces represent an ode to the label's rich history and heritage that will only continue to strengthen. Here's to another glorious 125 years of DAKS.