De Bonne Facture: Back to Basics
In just five years, French label De Bonne Facture has made a name for itself as a reliable go-to for elegant wardrobe staples designed to last.
When it comes to a brand's guiding philosophy, sometimes it's all in the name. Translating literally to "something that is well made", De Bonne Facture is responsible for crafting garments that are quite simply just that - minimalist, understated and made to last, with an emphasis on quality fabrics and classic style.
Such an unambiguous approach is quintessentially French: Déborah Neuberg, who founded the label in January of 2013, endeavours to pay homage to her mother culture through a commitment to local sourcing and regional craftsmanship. Although she lacks the formal design training of many of her contemporaries, a stint in product management at Hermès instilled in her an appreciation for the artistry and skill involved in traditional French textile manufacturing. "The idea of a simple, high quality, long-lasting piece is part of French culture to me," she says. "It is connected to the food culture we have here, linked to regions, quality ingredients, and simplicity." Déborah's passion for provenance led her to want to uncover the unique origin stories behind the individuals and communities making the clothes that she was producing and wearing. As such, De Bonne Facture's ateliers are carefully selected based on their local specialties: knitwear comes from Brittany, shirting from Indre and jersey from Troyes. "I love how all of this makes sense in a very organic way, connected to different territories," says Déborah. "It has soul."
The soul that she speaks of
is materialised through the inclusion of a special tag with each piece that details the name, location and history of the atelier that produced it. It's this commitment to transparency, as well as an honouring of true craftsmanship, that gives De Bonne Facture its distinction. Such dedication is particularly refreshing in our current era of fast fashion and mass production, during which ideals of heritage are too often neglected in favour of speed and convenience.
What results from the label's considered approach and attention to detail is a philosophy centred around timelessness and longevity, stemming from Déborah's memories of her father's wardrobe and her love of vintage. Like their owners, the garments are designed to age gracefully and to tell a story. "The idea is to wear those pieces over and over again, until they acquire a patina that is unique to their owner," says Déborah. "I try to design pieces that will last throughout time and will be durable style-wise and quality-wise, and as sustainable as possible".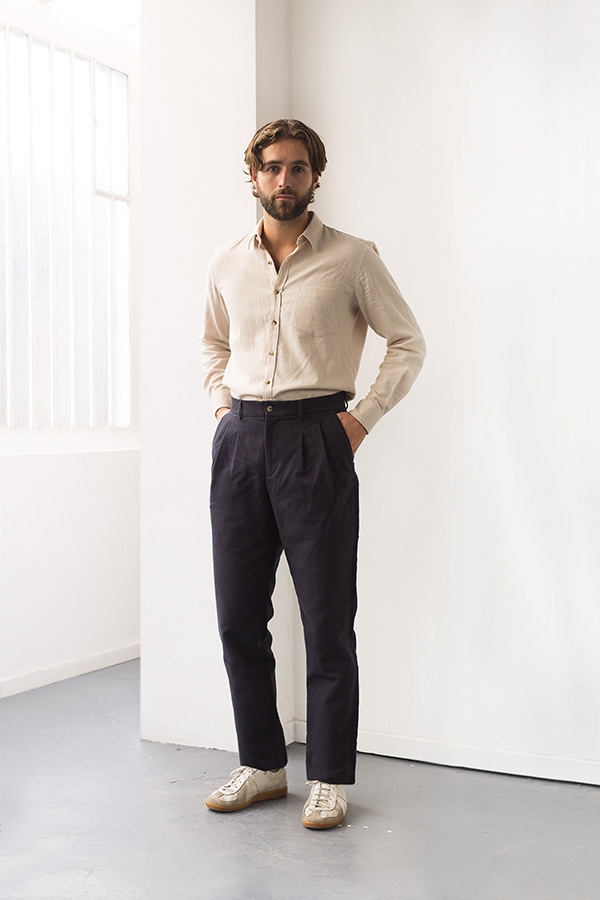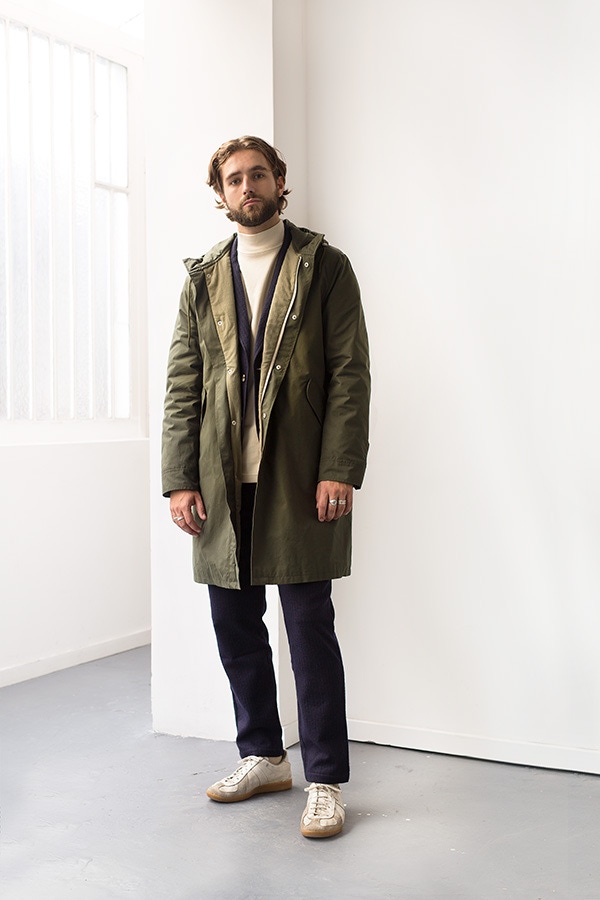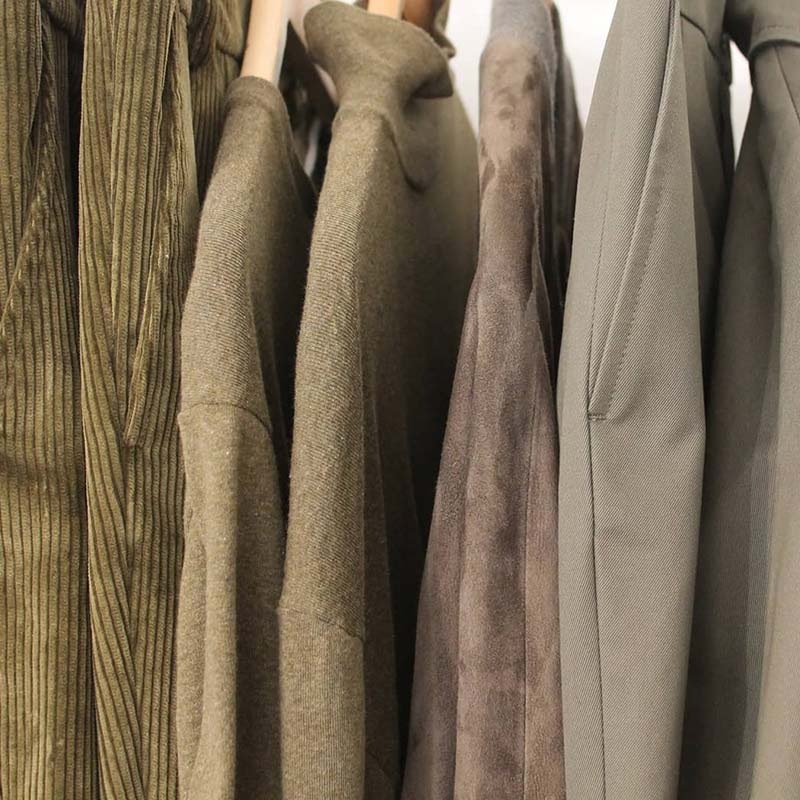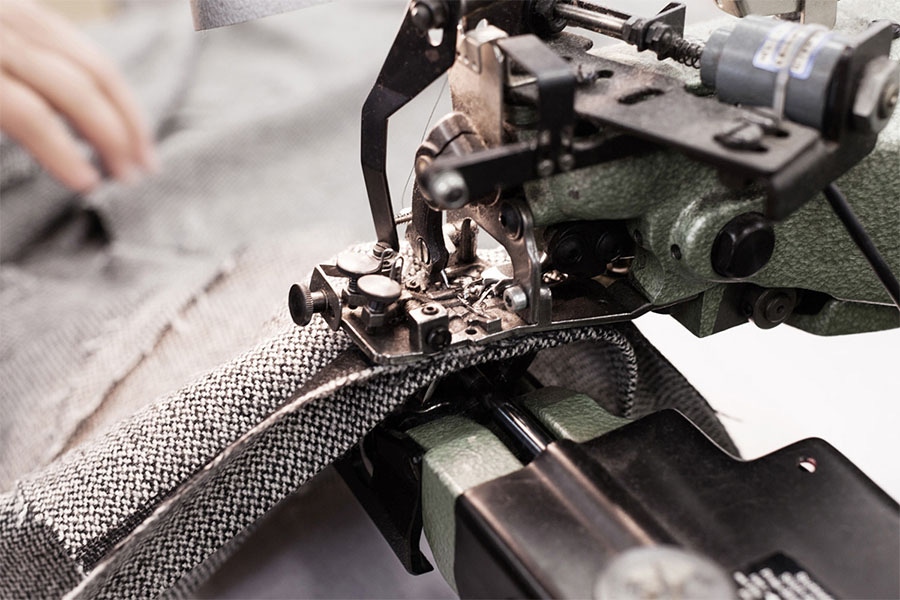 The emphasis on versatility lends a certain nonchalance to the De Bonne Facture aesthetic. Lines are clean and understated, fabrics are natural and texturising effects like heathering, brushing and slubbing are prioritised over elaborate patterns or bright colours. "Style-wise, De Bonne Facture is about loosening classic menswear garments with something more natural, soft and relaxed," says Déborah. There's a complete lack of pretension and a large degree of accessibility - Déborah wants to ensure that all men are accounted for. "Frenchness is also about representation of the diversity of cultures and influences that make up contemporary France," she says. She references her experience of growing up in Paris, spending her youth people-watching on the streets and subway. "I'm always touched by people here with a classic, elegant aesthetic, especially the charm of old men's styles, but also women wearing menswear. I'm interested in seeing a diversity of men and women own and remix that aesthetic with their own personal character, without being too literal about it, which is what I like about the French spirit… it's both put together and relaxed, caring a lot while not caring too much."
For AW18, this translates to extremely wearable pieces with elegant silhouettes in slightly oversized fits: essentials like an ecru merino sweater and wool single pleated trousers feature in elegant, muted tones of chestnut, navy and olive. The hero garment is the double-breasted trench coat, made from warm wool cloth woven in Italy and inspired by a coat that originally belonged to the grandfather of one of Déborah's friends. Such a piece is destined to endure as a wardrobe staple for generations to come: one can only imagine the tremendous stories it will come to tell.