De Petrillo: In his own style
De Petrillo have yet again opened up an opportunity for a journey of refinement, blended in with relaxation.
The landscape of men's fashion pre-Covid was already becoming more splintered. The pandemic has only accelerated this drive towards informality. It is expected that brands adapt, but we've seen cases of firms dramatically straying too far away from their natural formula. In the book The Englishman's Suit, by Sir Hardy Amies he points out that "It is the proportions: of length, of width of shoulder, of placing of buttons that has reflected the variations of fashion changes throughout the decades". Like Sir Hardy Amies, Benedetto De Petrillo, founder of the eponymous tailoring house, believes that classic style does not change, it just naturally adapts to the time we live in. The term 'natural' is very significant here – as De Petrillo's philosophical stance towards creation means that he eliminates influences from the market, thus not deviating away from his own personal style. De Petrillo's spring/summer 21 collection refreshingly reflects the aforementioned notion.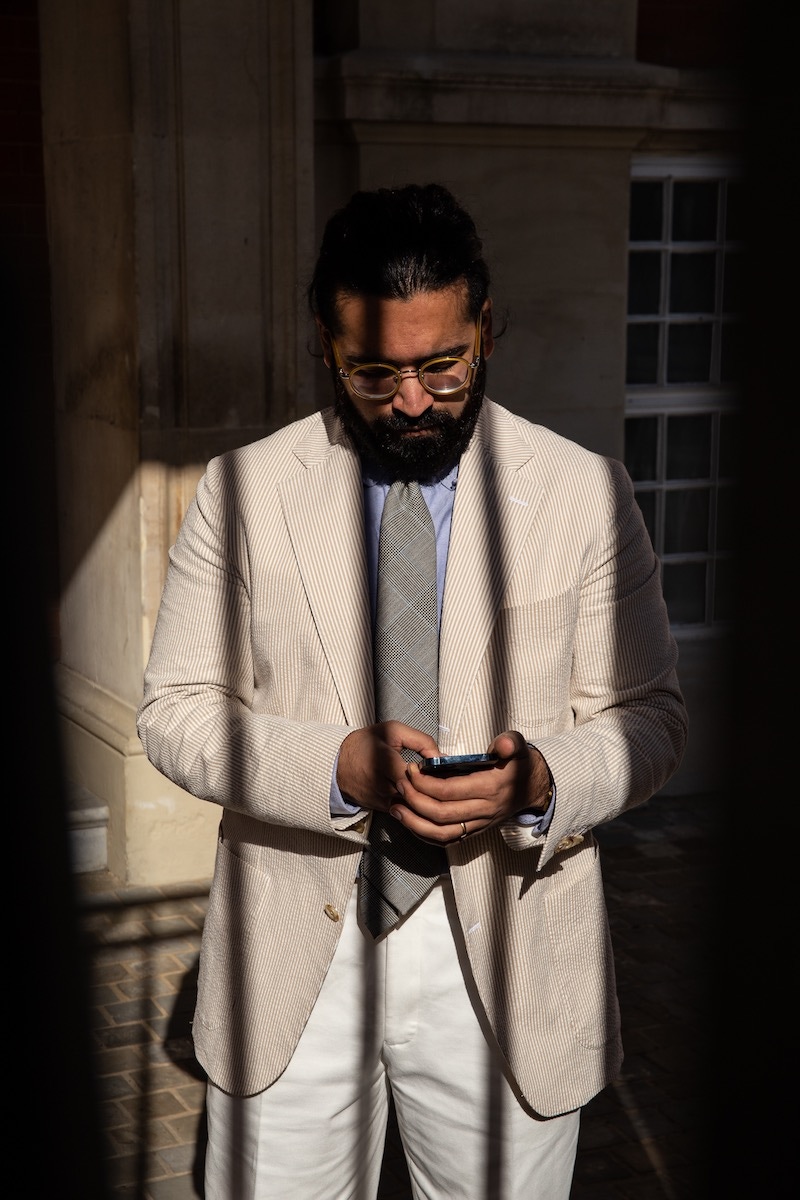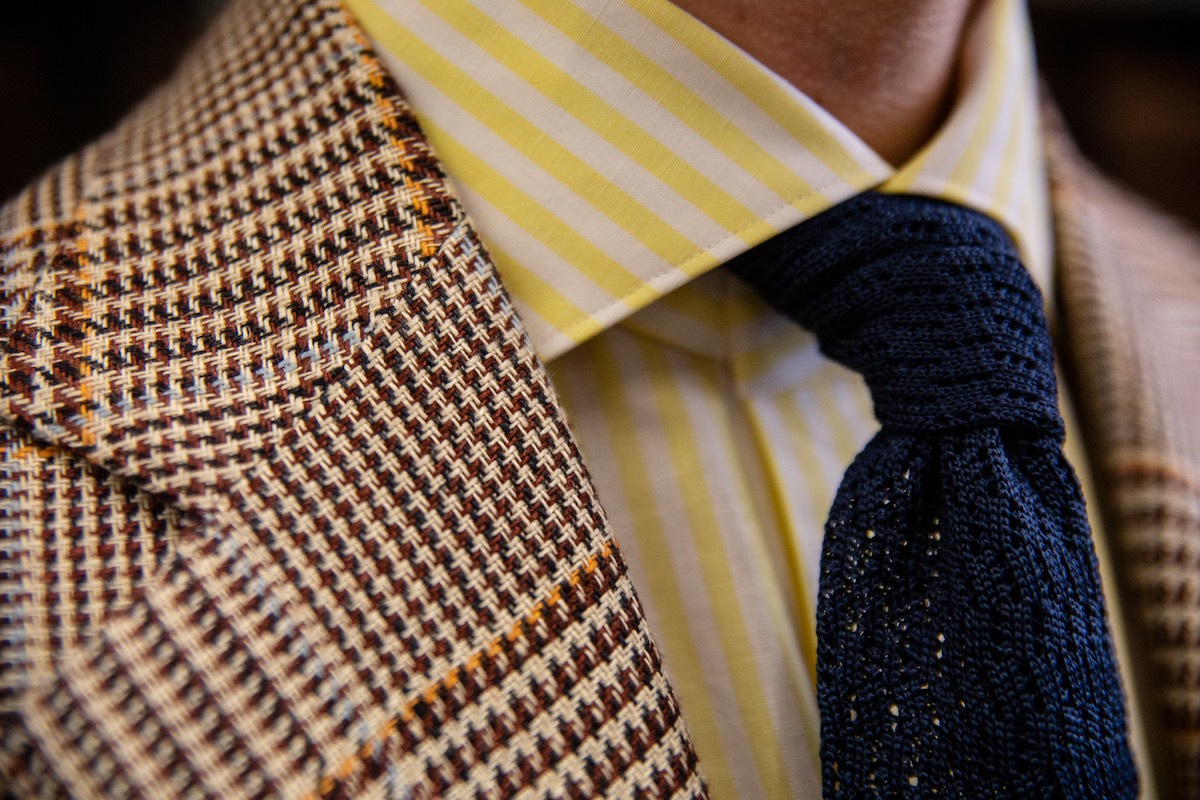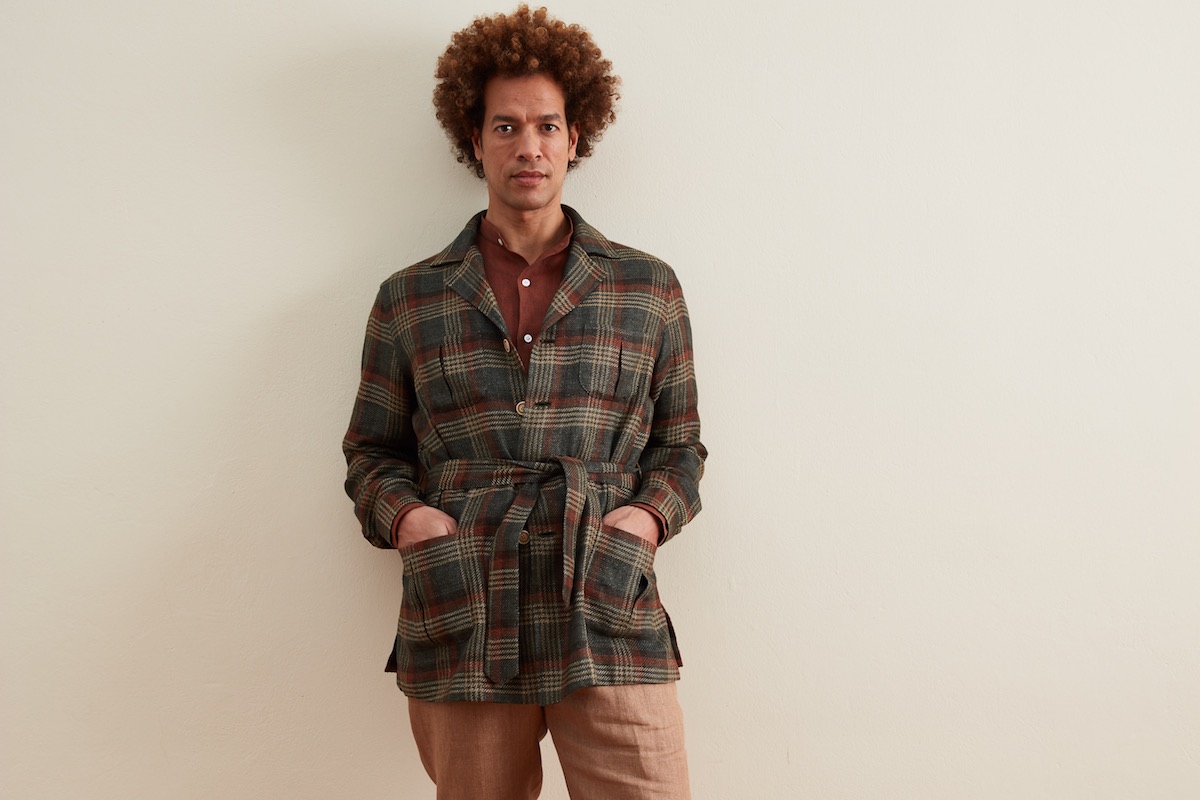 Benedetto De Petrillo identifies planet earth as a major source of inspiration. And being a passionate Neapolitan, he uses his interpretations of the artistic, architectural and spiritual landscape of the city as a determinant into what colours, textures and patterns he is going to harmonise. In autumn Naples is awash with earthy and moody tones, but in spring the mystical city delineates more neutral shades, which is exactly what you will see ingrained into their jackets. Each season the mélange of colours, that Benedetto distinguishes always intersect with his passion for vintage fabrics. It is due to this chimerical combination that he consistently uproots from the philosophical abyss, subtle modifications of classic patterns that you think weren't possible. The brand's spring summer collection very much personifies this notion with the inclusion of a beautiful grey, brown and blue check linen single-breasted Posillipo jacket. Comprising all of the finer details you would expect from their Posillipo range, this jacket is extremely lightweight and unrestrictive, making it appropriate to wear whilst riding a Vespa around the city of Naples. Its subtle insertion of blue in the check is an example of how De Petrillo are able to come up with unique and charming patterns, that have the ability to be paired with either their cream cotton single-pleated trousers or if you're whizzing around street corners, their blue virgin wool blend drawstring trousers, the latter of which will provide you will extra freedom of movement. You needn't worry about the trousers coming across as too informal on your travels as despite the drawstring waist, they combine many of the attributes of classic-cut trousers and you can always do your jacket up to disguise the drawstring waist.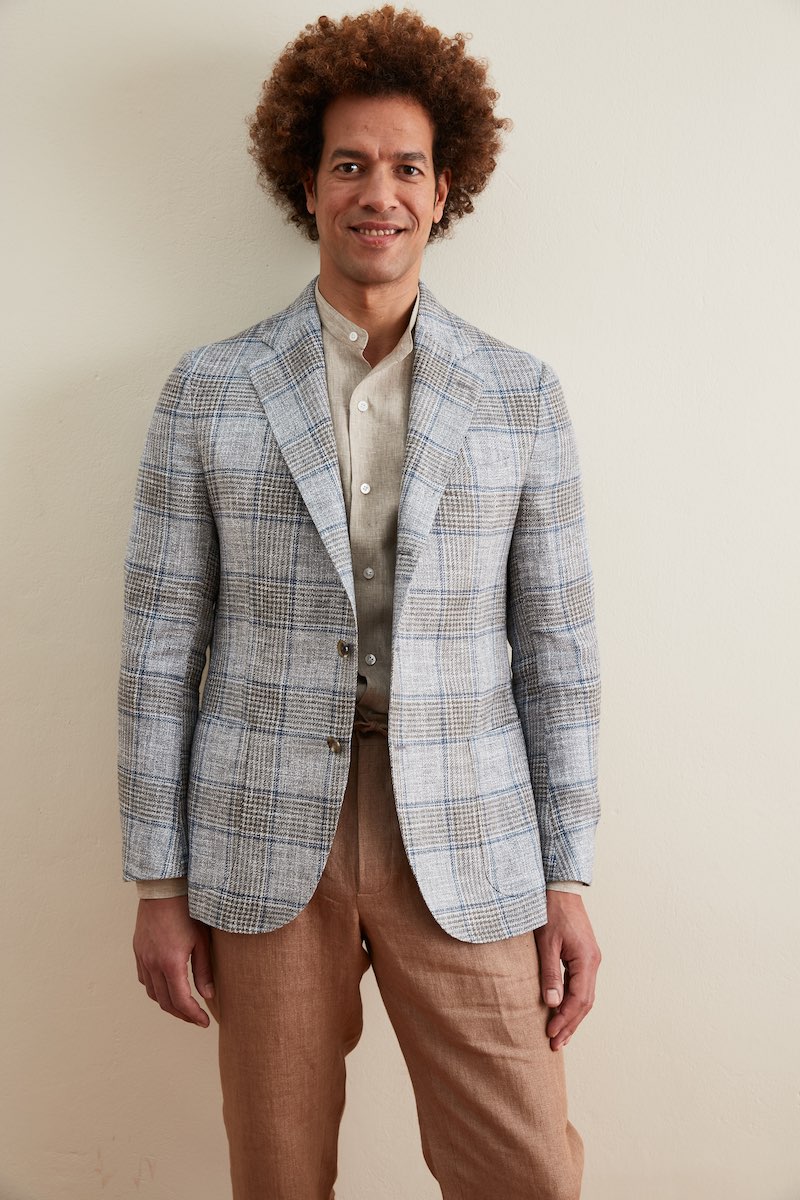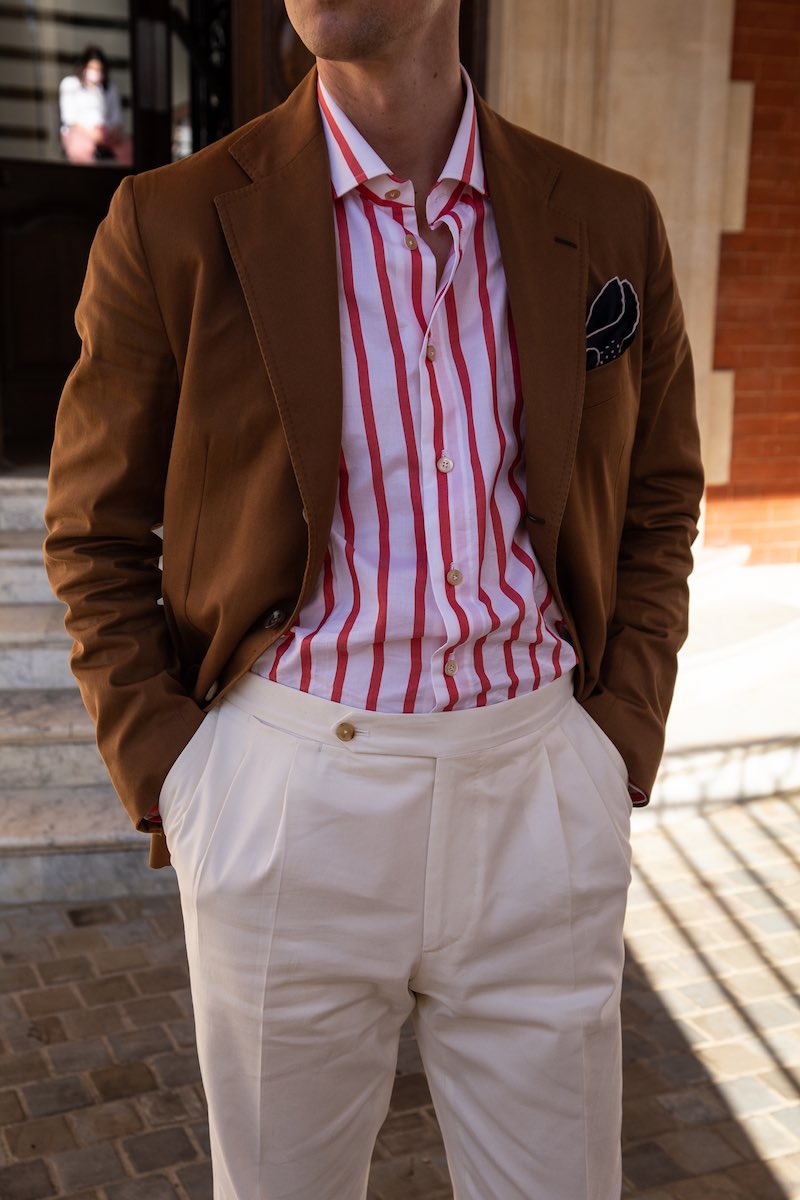 Brown jackets are the opposite to brown shoes. A hasty choice of wearing mediocre light brown brogues with a smart navy suit can put your look in serious jeopardy. However, the brown jacket is much more versatile than its shoe companion. The Rake's sartorial guru Chris Modoo backs up this point by saying: "Brown jackets combine elegantly with trousers in grey, cream or navy and shirts of ecru, blue or pink. As part of an appropriate fabrication, it's a shade that can be worn in any season and in any climate". It will start to heat up very shortly on the Amalfi Coast, and in De Petrillo's collection you have a slew of versatile and elegant summer brown jackets to choose from in light wools and cottons as well as linen. De Petrillo's jacket assortment is always predominately in the single-breasted design, but there is always one or two standout double-breasted creations. They're always extremely neat iterations, and unlike their single-breasted styles, they feature sharp peak lapels instead of notch lapels. In either sky blue or a textured green, both jackets radiate the best parts of Riviera elegance, whilst their soft silhouettes allow one to pair with either a shirt and tie or over a polo shirt, with a pair of jeans and espadrilles.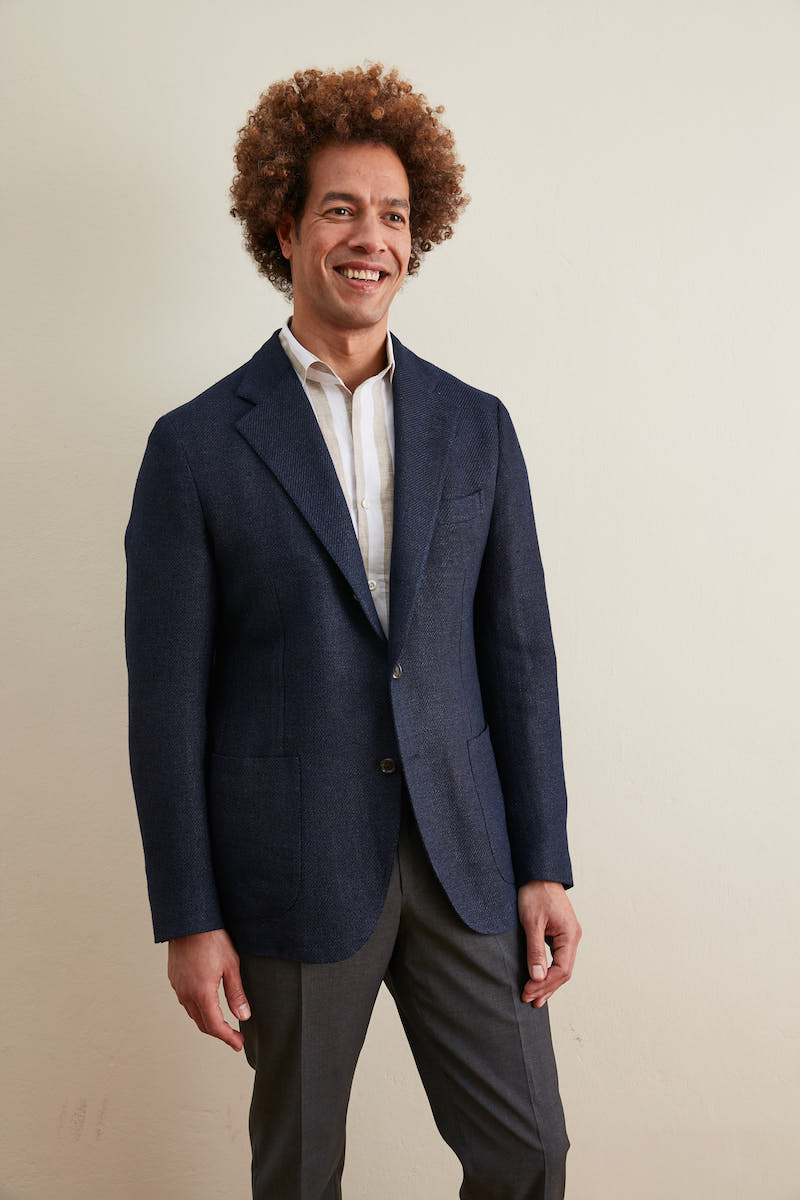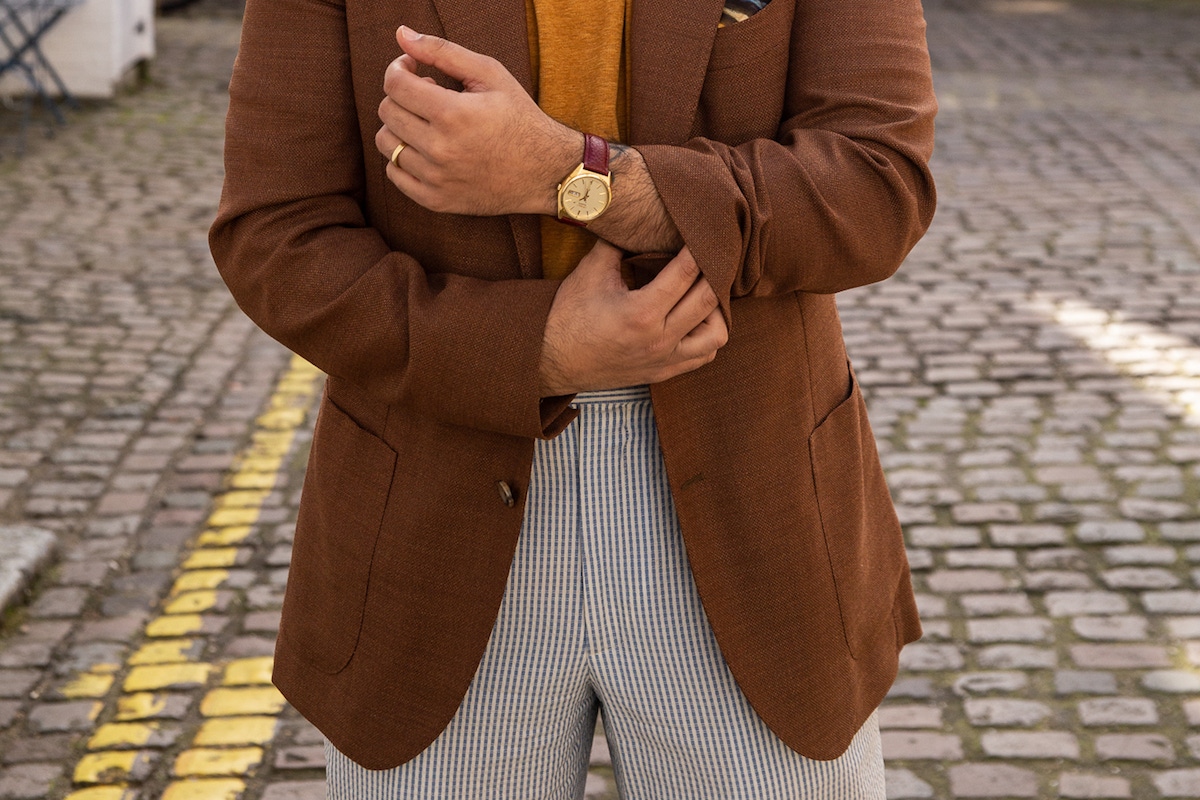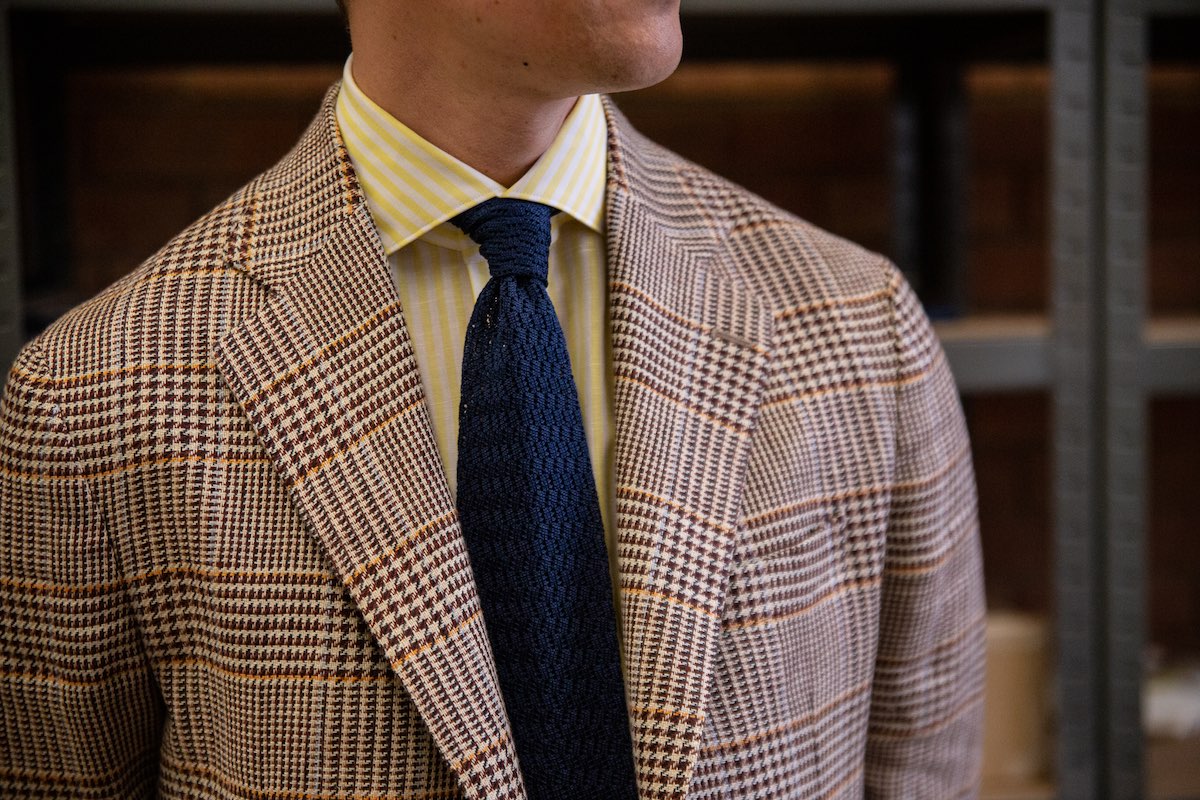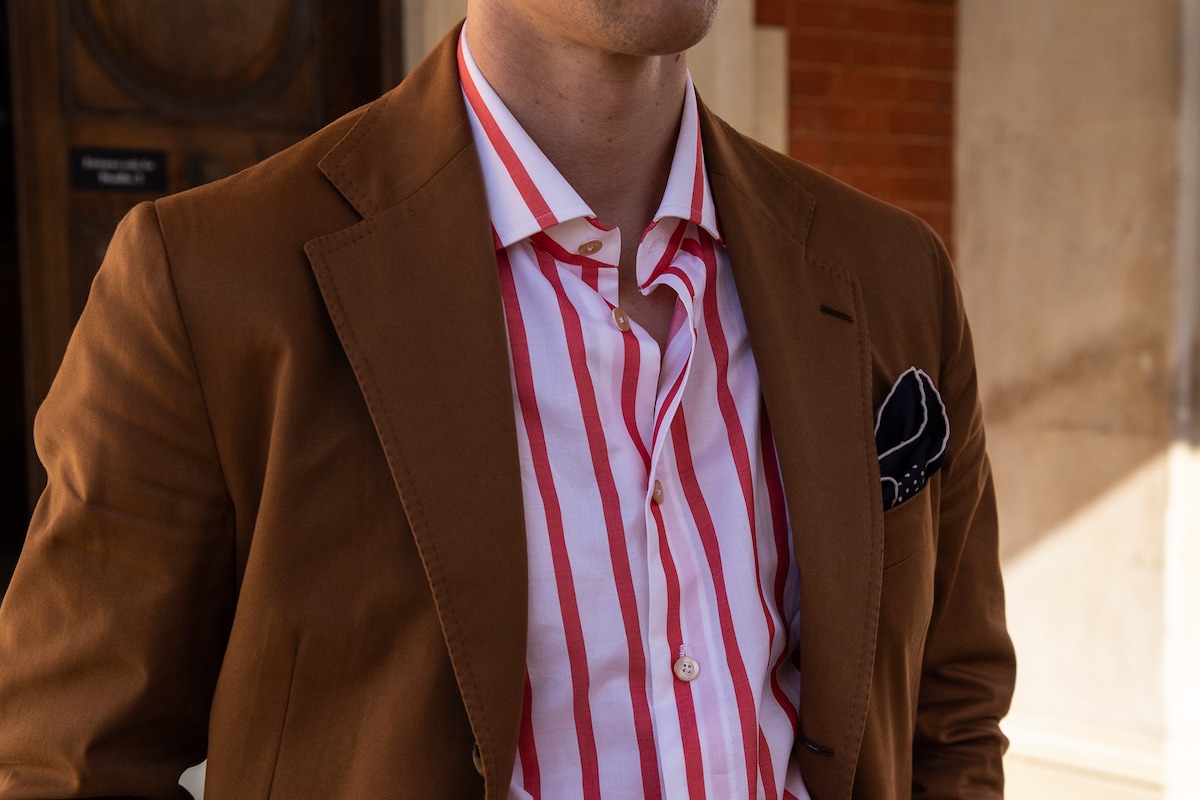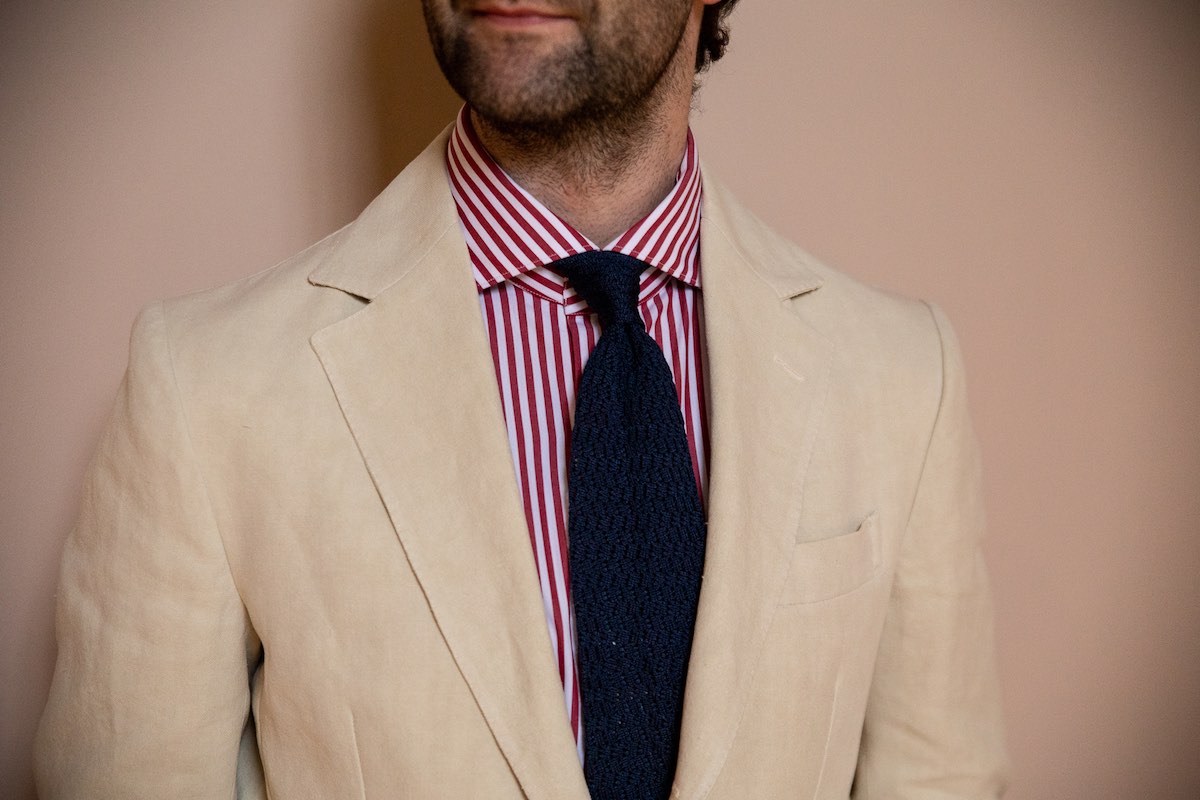 An impeccably tailored cream suit or jacket is a shrewd investment for the summer season. All being well, the sporting and fashion events, which throw suave cocktail parties will go ahead. Dressed in De Petrillo's cream acetate single-breasted Anacapri suit or beige and white striped cotton seersucker jacket, will no doubt have you bring no shortage of sartorial élan to the event. In keeping with the refined Neapolitan style with soft shoulders, this collection is typical of De Petrillo, but the clever nuances of pattern and colour allow one to wear their items more casually with real aplomb.