De Petrillo's New Season Splendour
De Petrillo's latest Spring/Summer '20 and 'Festive Attire' collections exude the relaxed elegance that the Neapolitan tailoring house is so renowned for.
For sartorial menswear enthusiasts, the name De Petrillo will undoubtedly be a familiar one. Since its establishment by tailoring aficionado Benedetto De Petrillo in 2009, the Neapolitan tailoring house has become beloved the world over for its
timeless
designs that fuse traditional Neapolitan softness with contemporary
refinement
. There is an unmistakable Italian
elegance
to the brand's garments: each piece has been lovingly crafted to reveal the uniqueness of its wearer, designed to mould to one's body shape and become permeated with personality. 
The label's latest offering, available now on The Rake, is evidence of its quality-driven approach and meticulous attention to detail. Its Spring/Summer 2020 collection exudes relaxed sophistication, with luxurious styles perfect for summer garden parties and languid evenings spent sipping cocktails at the hotel bar. 
Smart separates in luxurious fabric blends characterise the range. The jackets are fresh  iterations of classic styles: highlights include a linen-wool take on the label's signature
Posillipo 2 jacket, half canvassed and half lined with those
soft, distinctly Neapolitan shoulders
; a wonderfully lightweight striped seersucker Coroglio jacket, perfect for poolside soirées; and a masterfully constructed double-breasted Camarelle jacket in linen and wool. Trousers are beautifully tailored in classic cuts - from the business-ready grey wool trousers to smooth cotton slacks in blue and high-rise A trousers in rich beige wool gabardine. Finally, a navy wool-raglan sleeved Petrucci coat makes for a reliable addition when balmy afternoons give way to chilly nights. There is a restrained luxury to the whole collection, brought about by sophisticated silhouettes, classic cuts and an understated palette of navy, beige and grey.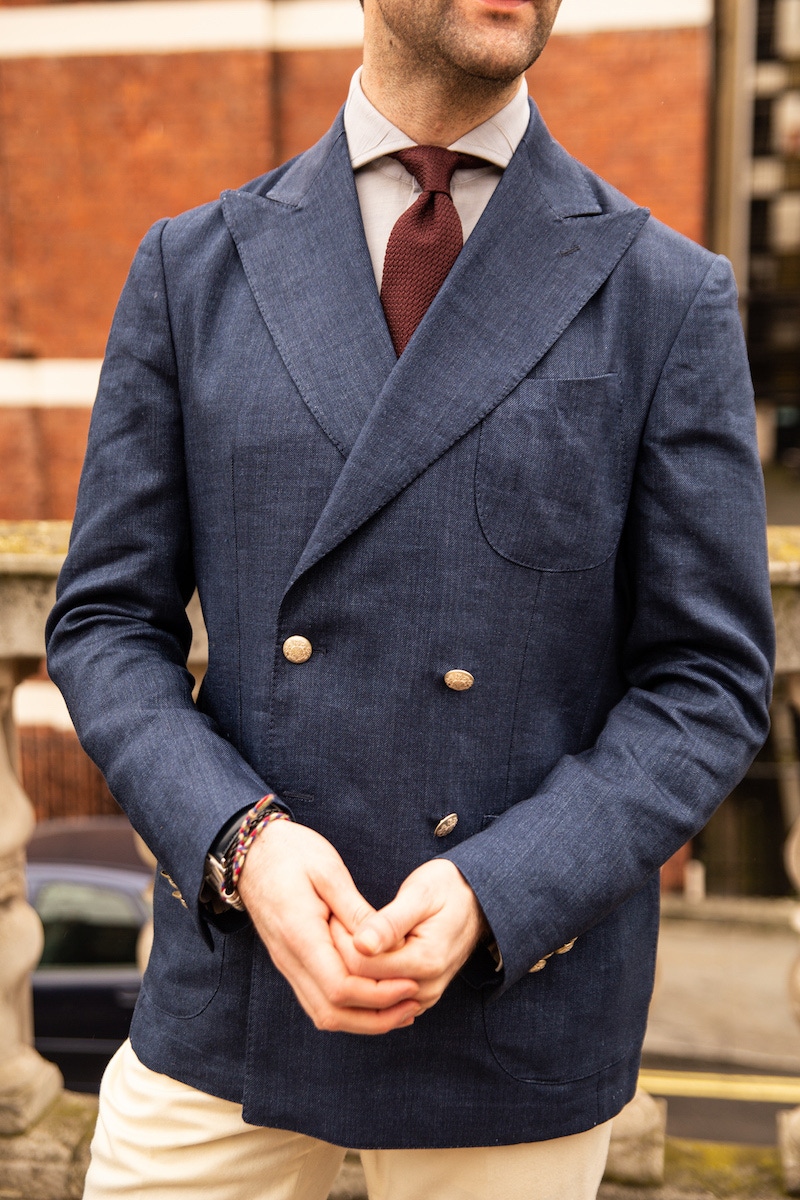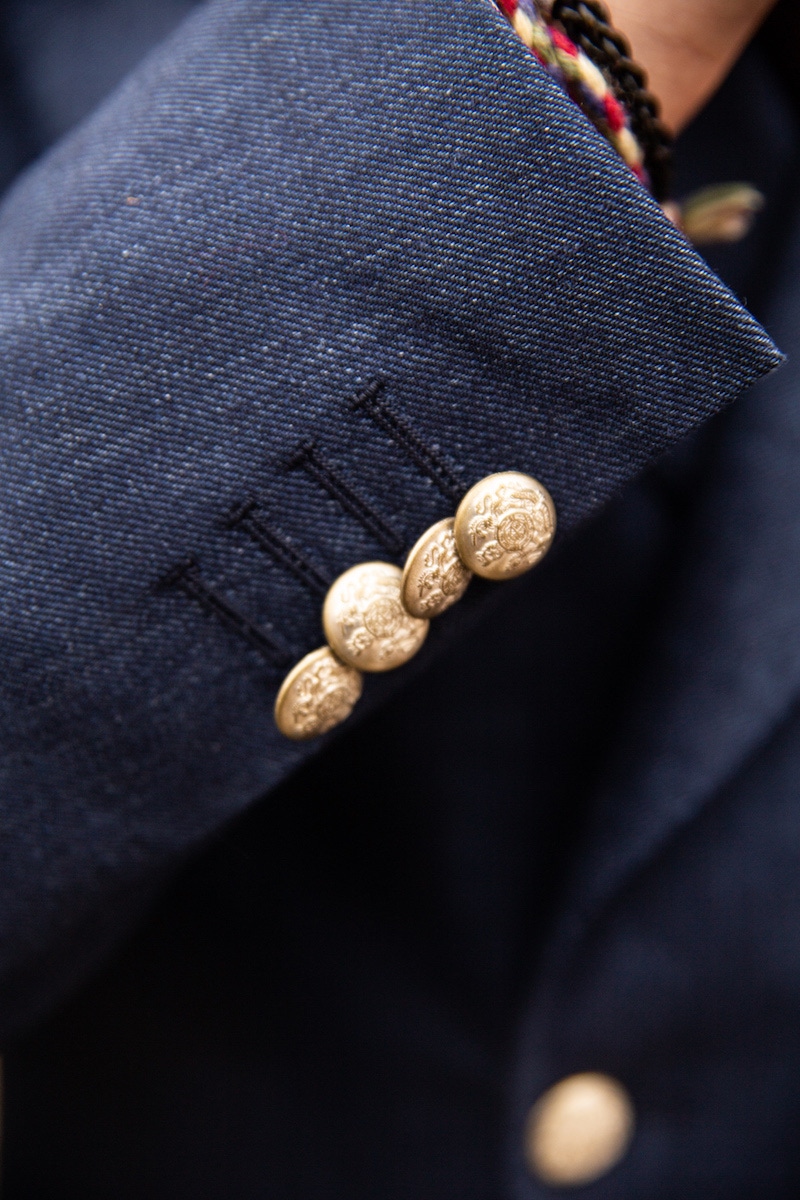 Meanwhile, De Petrillo's 'Festival Attire' collection is a study in timeless summer elegance, replete with sharp eveningwear staples that will see you stylishly through the most sophisticated of formal occasions. Crisp white cotton tuxedo shirts - with winged or cutaway collar - feature alongside a single-breasted satin-finish waistcoat; meticulously crafted virgin wool tuxedo trousers trimmed with
tonal bands down the outer seam; and a selection of exquisite dinner jackets. The single-breasted Vomero jacket features elegant peaked lapels, while the double-breasted Positano makes a statement with its dramatic shawl collar. Handcrafted in Naples with the utmost care, these timeless garments call for serious celebration. 
Click
here
to shop our full assortment of De Petrillo.