Defender of The Realm
A lifelong Defender fan and passionate collector of vintage Land Rovers, George Bamford talks about his love for the 21st-century reimagined Defender. Initially a sceptic, he is now a fully-fledged member of the fan club.
The first thing that comes to mind when I think about the original Land Rover Defender is British engineering and the new Defender is no different. Writing this, it feels almost like a love letter to the Land Rover Defender, as I feel compelled to gush about it. It is one of the best exports of British engineering and it has really challenged every other off-road automotive manufacturer. The boxy design of the original Defender has circumnavigated the world with iconic shots of the Defender everywhere you can possibly go on the planet. From the Camel Trophy run to expeditions and even on the way up Everest, you will always spot a Defender; and I have a nickname for it — Landy spotting. Whenever I see a Landy, wherever I am in the world, I love to take a photograph and post it to my social media as it always makes me smile. When I heard that the brand-new Defender was coming out, I had duality in my thinking. Is this going to be amazing? Is it going to be the product everyone wants? I saw a prototype and thought, yes, it is good — but is it going to stand out? However, I was then lent one by Land Rover to drive and I fell in love. This really is a 21st-century Land Rover Defender. You aren't sitting at an odd angle where your elbow is always poking out of the window when you turn the steering wheel, and it is furnished with all the modern comforts. The off-road capability is outstanding, and the descent and ascent proficiency is unreal. The ground clearance is amazing and the all-round video cameras are some of the best I've seen. It is basically tick, tick, tick… apart from the price. This is where the Defender can raise some eyebrows as it was traditionally a farmer's workhorse, a vehicle for everyone and anyone. However, the current price, in reality, reflects the costs of manufacturing a machine that is entirely capable and great inside and out, in today's market. The new Defender is built to withstand the rigours of family life — it's entirely child-friendly and will forever be able to withstand my muddy boots jumping in and out. So impressed was I by the Defender that as soon as I had tested one, I said to Land Rover that I just had to get one. Since getting my own, I have already covered over 10,000 miles in a matter of a couple of months. I have had to travel a lot and the Defender has always been my vehicle of choice. To make this a balanced piece, I should highlight the things that bug me… but there aren't any, which is strange for me as I'm something of a perfectionist! My go-to wheels used to always be a Range Rover, but the new Defender is so good, it is literally one of the nicest cars I've ever driven. I could go down the technical route, but let's just say that my local tech shop is loving all the USB cables I have been purchasing to plug into the vast number of USB ports in the Defender. See, I did say it was very 21st-century!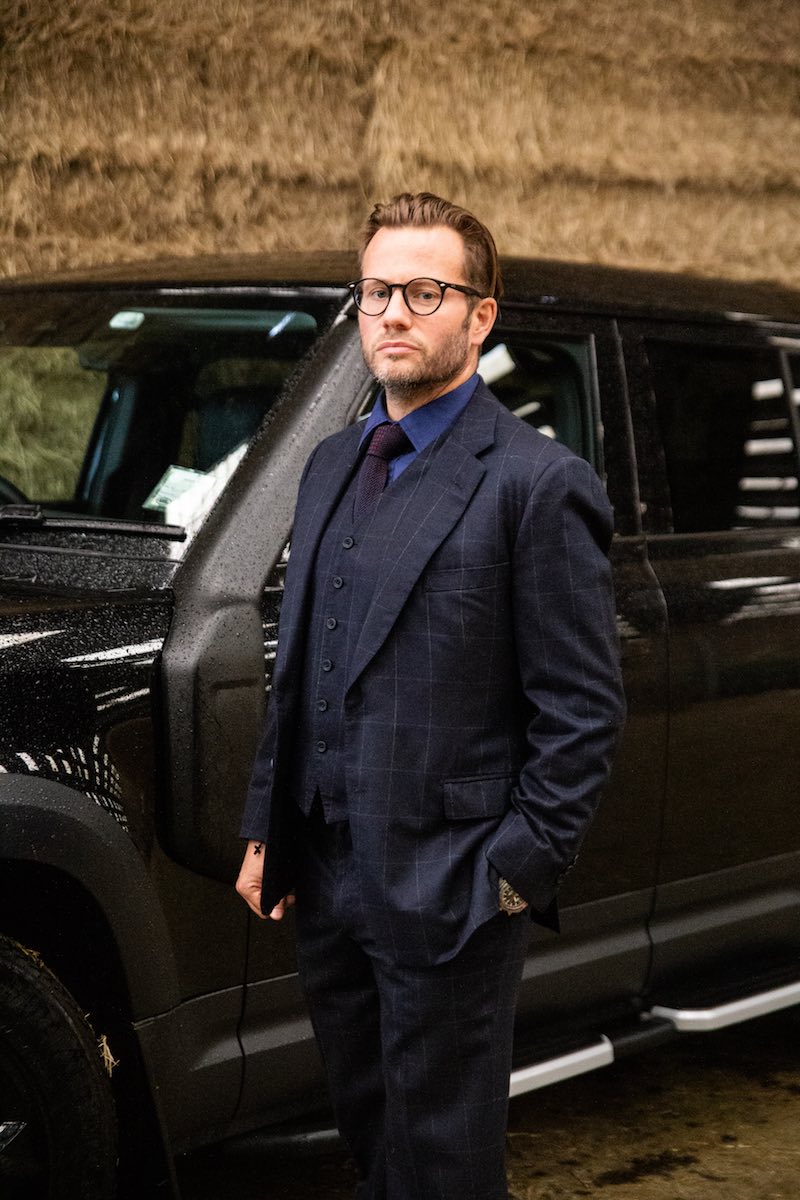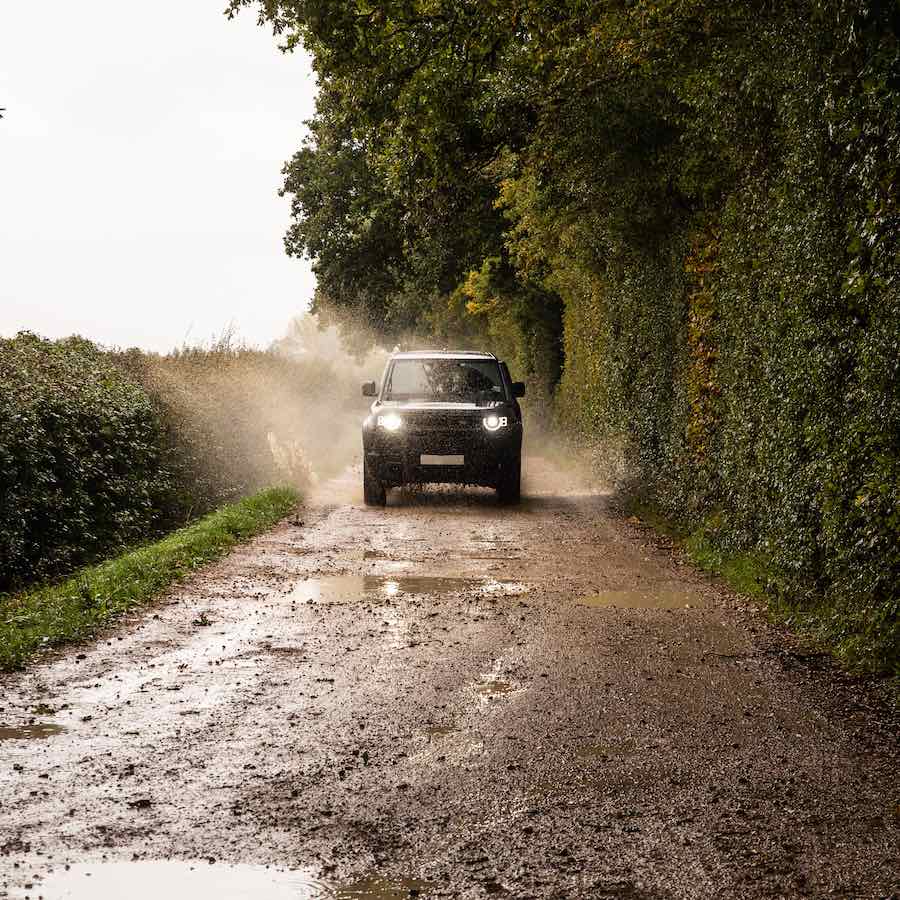 Everything about the Defender is bang-on where it should be right now. It really is an upgrade of an iconic classic, whilst being loyal to the past with its flat back, rounded front and rounded lights. Overall, though, it leaves the past in the past and embraces the future. It doesn't need to look identical to the past, as it will always be compared to that, so instead I see this as a futuristic LR4, but one that's better tuned. I can't wait to see more of them on the road in the UK. I haven't seen too many yet, so I am always quizzed about mine. It makes me feel like an advocate or ambassador for the Defender, when I thought I would most likely be a critic. I'm not. I am a massive collector of Land Rover Defenders as I think they are a great thing. I have just restored a beautiful Land Rover Pick-up Series II Defender and, quite frankly, the Defender is my happy place. The new Defender only comes in a few colours, which has annoyed some people but not me. It comes in black and of course I love black.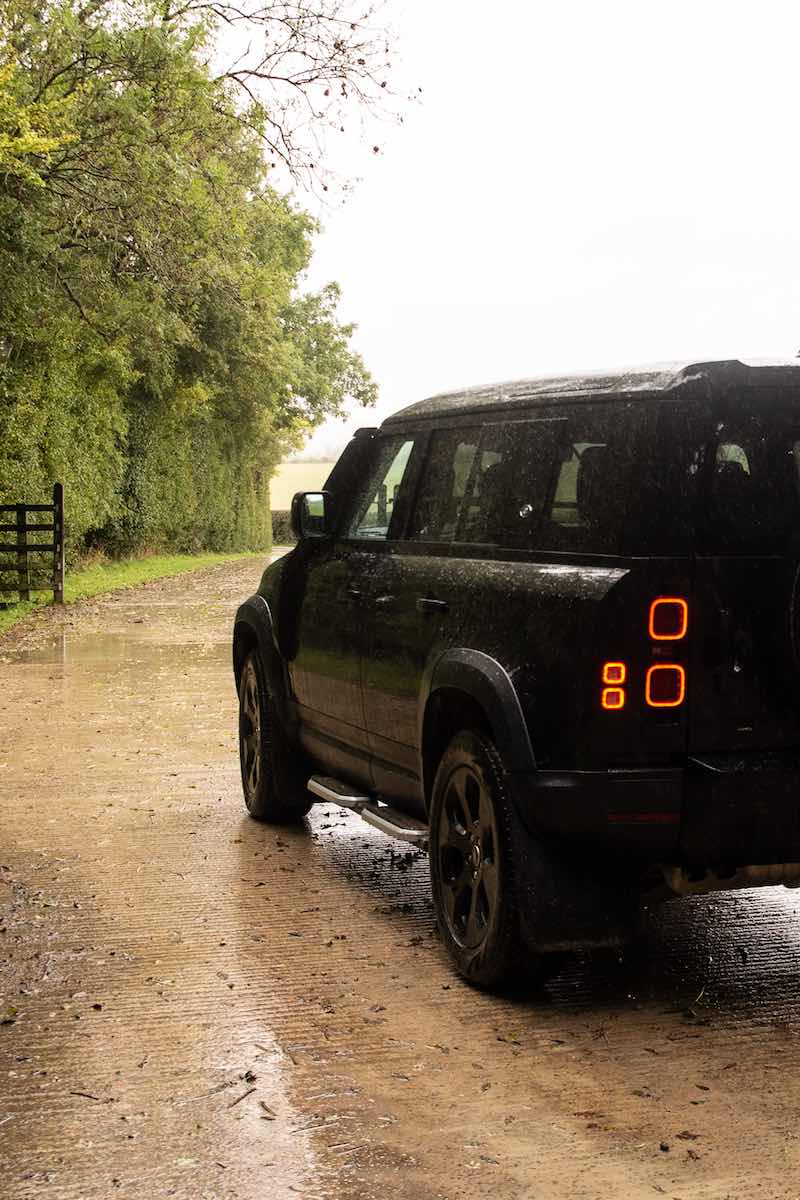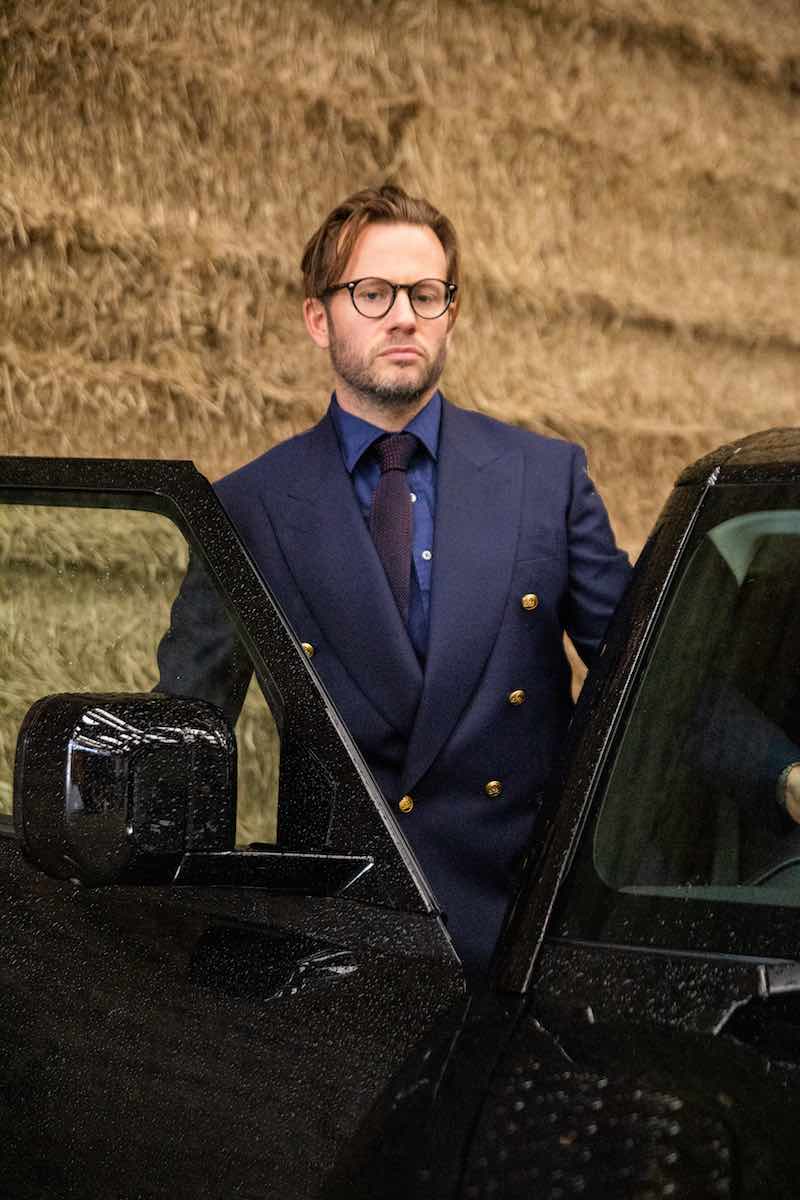 As I write this, the Defender 90 is available to order online and I think this will spark a massive debate between the 90 and 110 for the buyer. I can't help you there, but what I would say is that when sitting inside a British-engineered Land Rover Defender, you will feel very, very happy and secure in its capabilities to deal with anything thrown at it. From the chequered plate in the boot and all the added accessories you can play with online on the configurator, including the adventure pack, the country pack and the urban pack, it really harks back to personalisation and how the Defender and old series I, II and III became such an iconic part of the pan-global landscape. When I was visiting the southwest of England, I saw a Defender wrapped in dark green, almost like British Racing Green, so I had to do some Landy spotting and take a photograph. It looked amazing and I cannot wait to see how people are going to personalise their Defender and make it theirs. I have also seen some amazing images online of the commercial vehicles the Defender will be coming out with, and I think this is going to be another slam dunk for the British brand.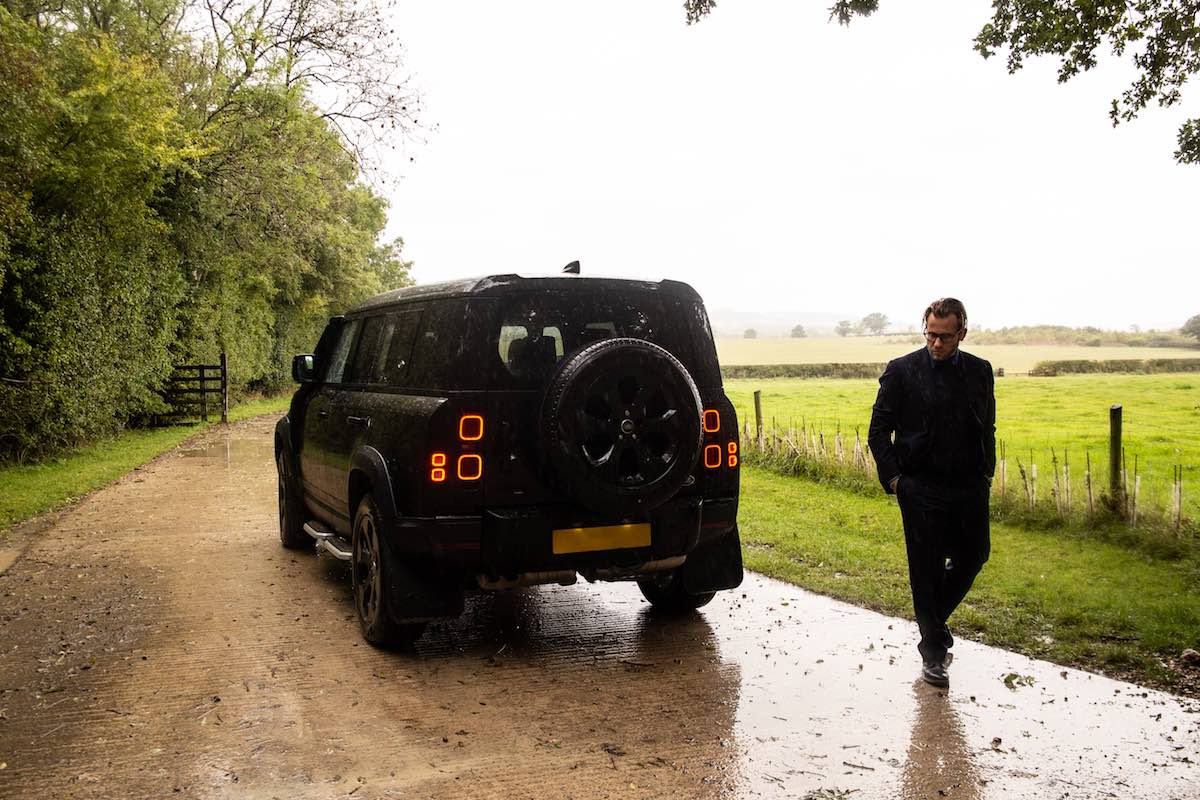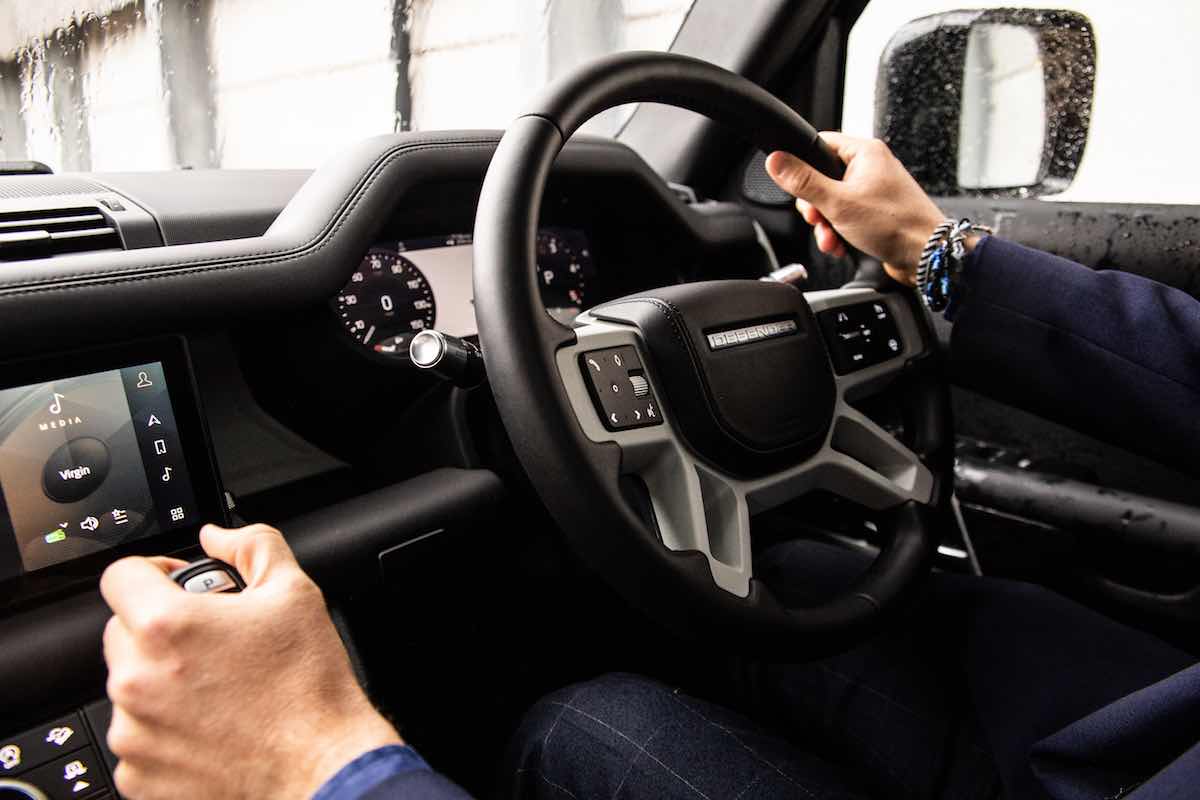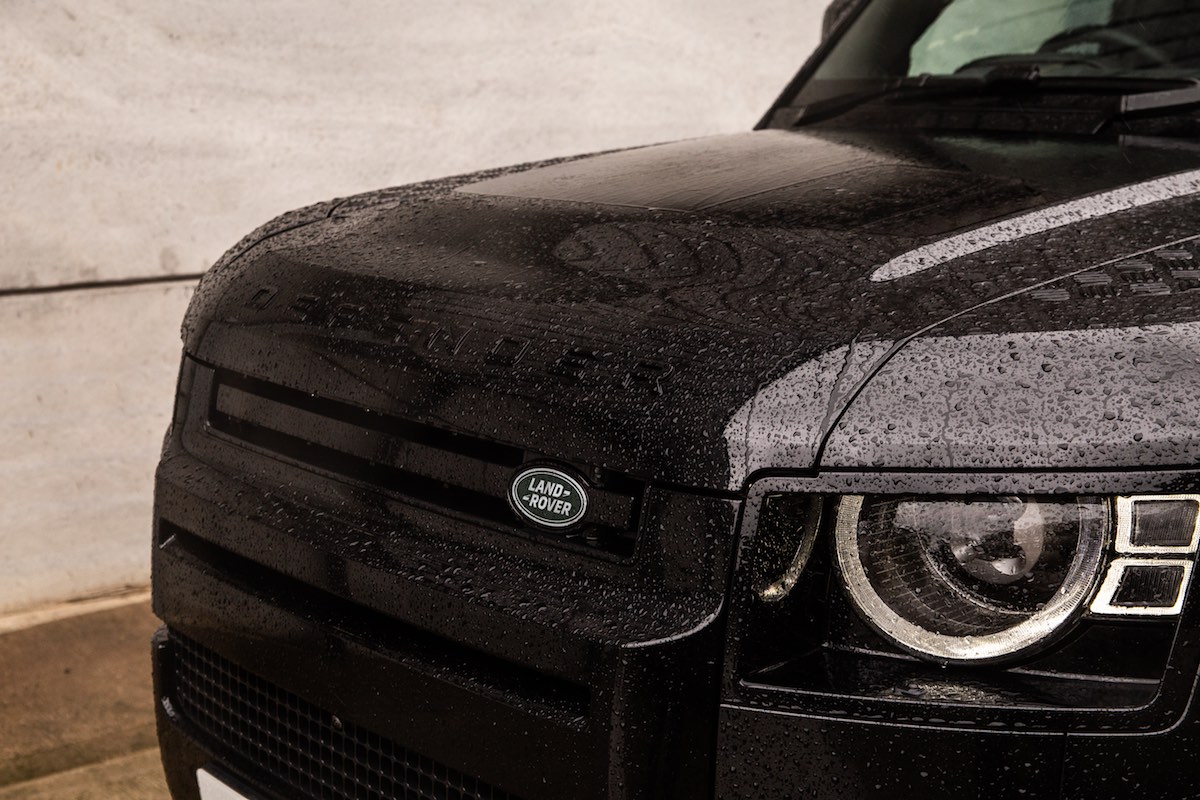 The new Defender is back where it should be and I love its versatility. You can turn up to a building site, a film premiere or park outside the Dorchester — which, in fact, I just recently did, and the concierge said people kept coming over to take a look at my Defender. I was surprised as it was parked next to some supercars, but apparently the Defender got all the attention. However, this is the novelty side and essentially it is, quite simply, an incredible machine. Gerry McGovern and his team have developed an incredible design and it really does have everything you'd want. Well, nearly everything… there is one exception. I believe it needs an SVR or SVX option — I can only imagine a V8 in the Defender would be utterly insane — but I guess that probably won't happen… Still, one can dream!