THE DEVIL WEARS KENT, HASTE AND LACHTER
When the master tailor Terry Haste asked Nick Foulkes to come up with the designs for three new tweeds, The Rake's Contributing Editor was in his element. Now, surely, Foulkes had reached his life's destination: to create a pattern so distinctive — indeed, exclusive — that only he would or could wear it…
Much in the way that others have a drink or drugs problem, I have a tweed problem. I have a problem getting hold of enough of it, because more is never quite enough. In fact, more is never anything like enough; you can never have enough tweed. I would go as far as plundering Boswell's Life of Johnson and observe that when a man is tired of tweed, he is tired of life. Part of its beauty is its total redundancy. It might have been a cutting-edge performance fabric if you were climbing Everest circa George Mallory's era, or stalking circa Queen Victoria's and Albert's favourite ghillie, John Brown. But these days, unless you work as an extra on Downton Abbey or Peaky Blinders, you have no need of tweed. So, when Terry Haste asked if I fancied designing a tweed, I said, "Why do just one — surely that is a little pusillanimous?" I reckoned that if we were going to design one we might as well do half a dozen; in the end he talked me down to a mere three.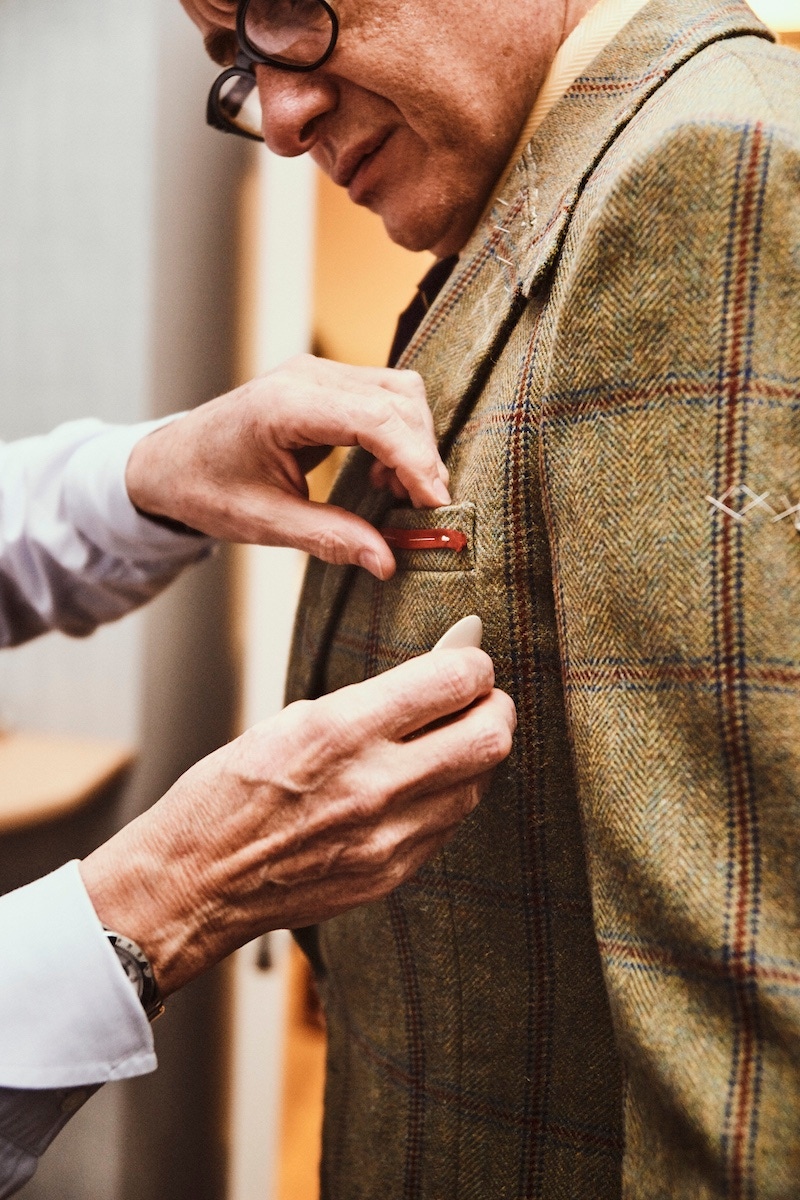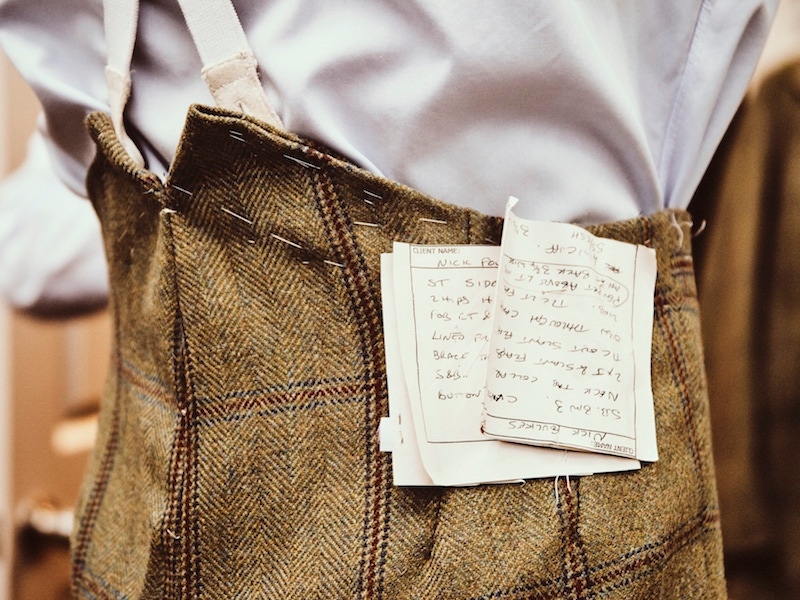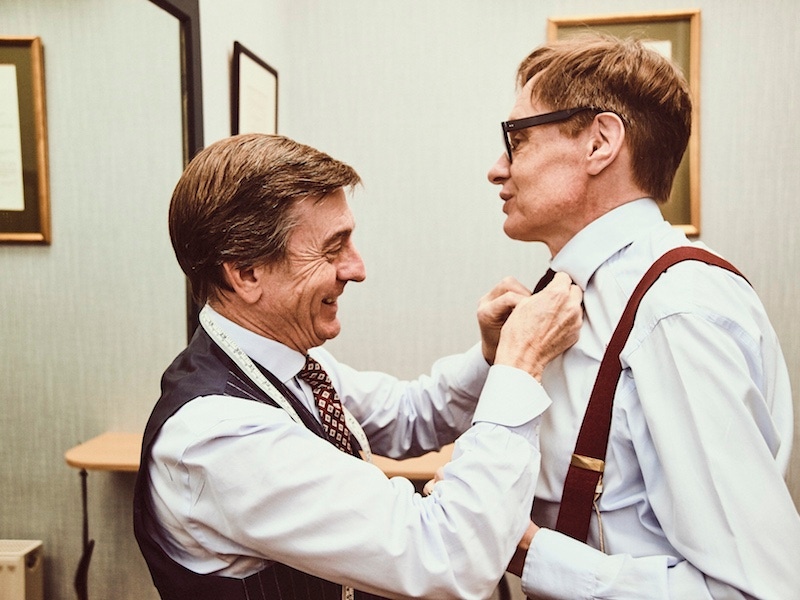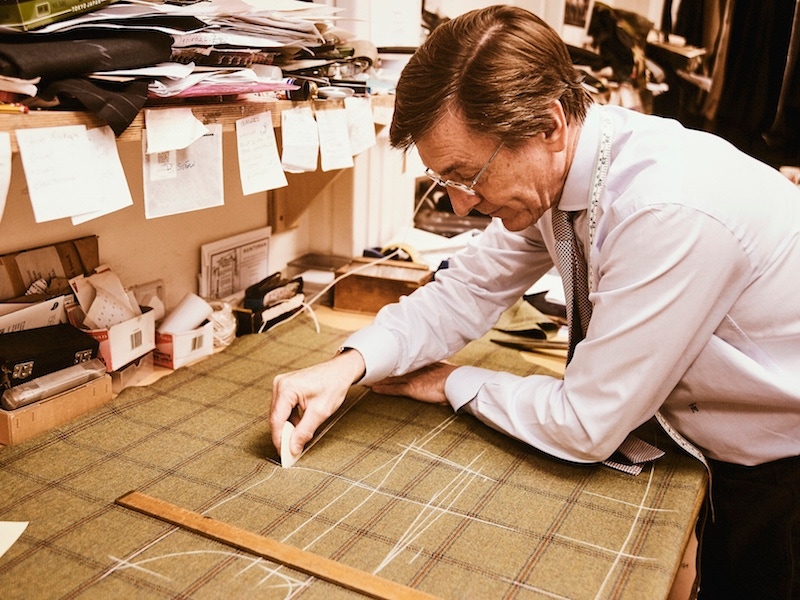 I like to think I know a bit about designing tweed. Almost 25 years ago I designed a range of tweeds in collaboration with Country Life: a light moss green with heather windowpane over check and a slightly more elaborate Glen check using the same palette. Mirabile dictu, the weights were about 21oz and 17oz respectively — in those distant pre-Thunberg days, the U.K. could still  be a bit nippy in winter, and so a three-piece suit in a bullet-stopping fabric only slightly less cumbersome than roofing felt was still a viable proposition. Those tweeds were ordered from the old Hunters of Brora mill and made up at Hackett, where Terry had just opened the bespoke department. When Terry moved to Huntsman in the late 1990s, I got my eye in on various coat-lengths of vintage tweeds left knocking around in the basement — exaggerated windowpane checks with monstrous repeats about the size of a paperback book. These were supplemented with finds from the bowels of Savile Row, otherwise known as W. Bill, then a subterranean warren of fabrics that brought to mind the descriptions of Mr. Suddaby's bookshop in Howard Springs's 1940 novel, Fame is the Spur.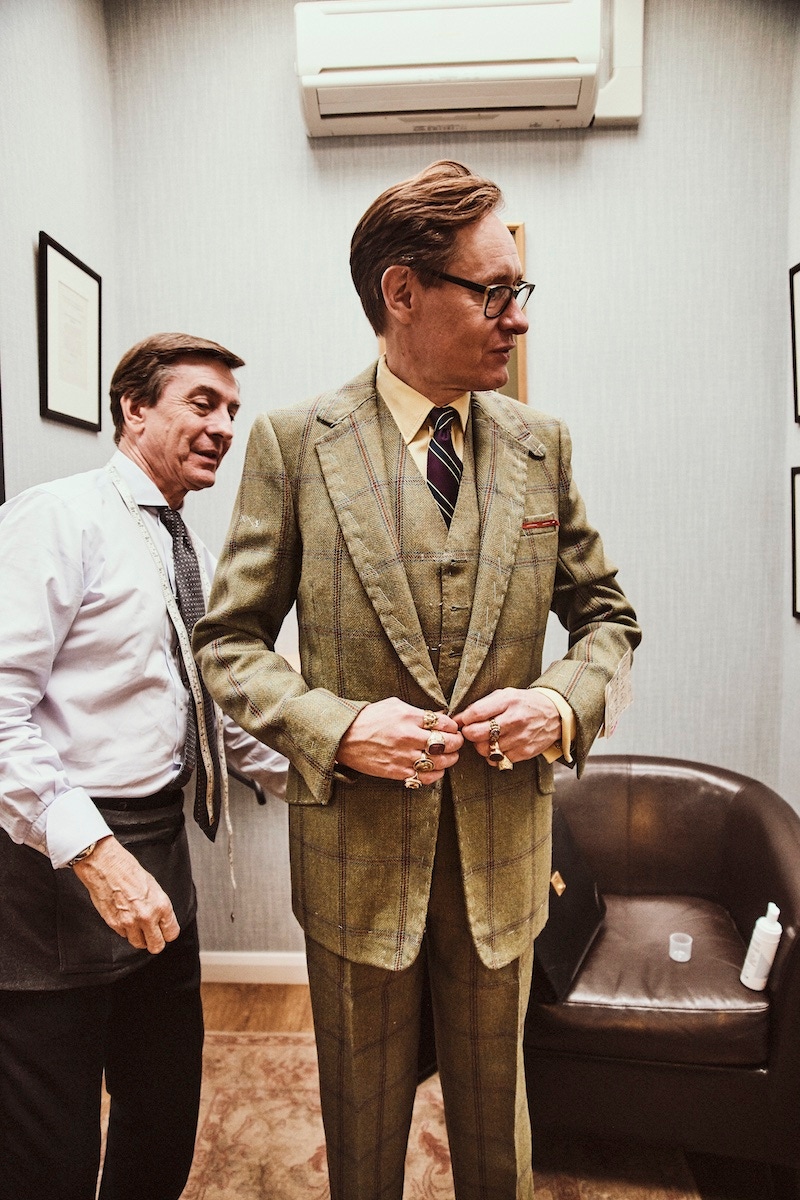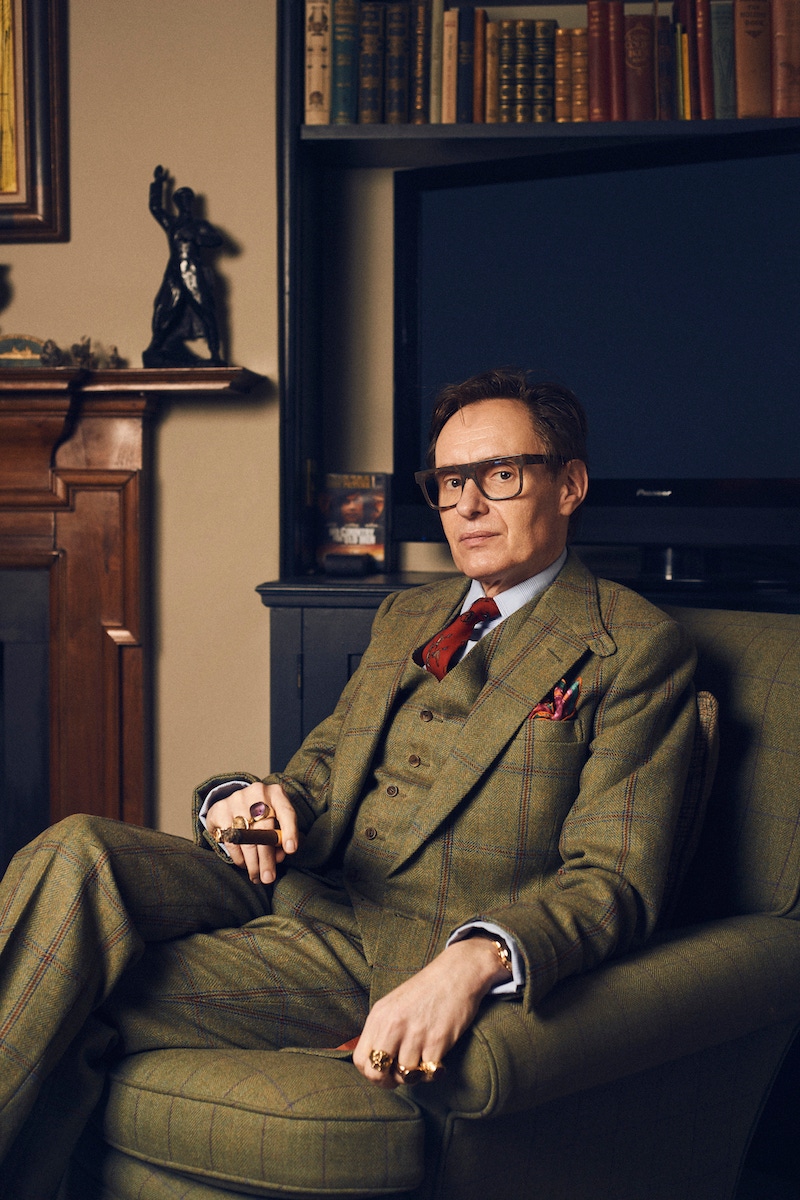 More recently I have used Huntsman's bespoke tweed designing software, introduced by Pierre Lagrange, to create a fabulous check, and before then I admit to having employed tactical voting in the annual Huntsman tweed designing competition to ensure that even if I did not win, the result went the right way. With Terry it is altogether less formal: he plants the seed of an idea in the mind much in the manner that Leonardo DiCaprio did in the sci-fi film
Inception
, and then allows one to believe that the notion was all one's own and that he is merely happy to help as an amanuensis, a sort of sartorial midwife. It is quite brilliant, really. (Given that Terry does not have the hyper-modern software to modify checks with the click of a mouse or the flick of a cursor — Kent, Haste and Lachter's I.T. division is still trying to work out how the fax machine operates — it was a little more old school and a lot less precise.) The creative process — if we can dignify with such a name my popping in to give guidance and find pictorial references on my iPhone — was frustrating enough for me, so I can only imagine how it affected Haddon and Suyamba , Terry's understudies whom he had assigned to handle this project. Once a week for about five months I would waltz in, express a desire for a more duck-egg blue here, a less intensely ferrous rust there, a more lichen-like mossy green elsewhere, and demonstrate huge areas of indecision everywhere else. Read the full story in Issue 68 of
The Rake
- on newsstands 6th February. Subscribe
here.