Digital Magazine: Now Available through The Rake's new apps
Subscribers and fans of The Rake now have a choice of three apps to view the digital version of our magazine. Whether you're accessing via iOS, Android or desktop, download and enjoy the latest offering, plus back issues, for your reading pleasure.
The world's preeminent publication dedicated to the renaissance in gentlemanly sophistication and style,
The Rake
recaptures the codes of classic men's elegance. Inspired by icons such as Cary Grant, Fred Astaire, the Duke of Windsor, Gianni Agnelli, Sean Connery, and their contemporary counterparts,
The Rake
provides incisive, in-depth commentary on magnificent menswear, and the many other elements of gentlemanly living, from manners and ethics, to art and design, tasteful travel, health and well-being, the intellectual and philosophical, to homes, modes of transport, entertainment, food and drink. The print magazine continues to be the bible as the modern voice for classic elegance, but you can now access the publication digitally through our new apps. Depending on which method is suited to you it is now available on Apple and Android operating systems, as well as through the web via Zinio.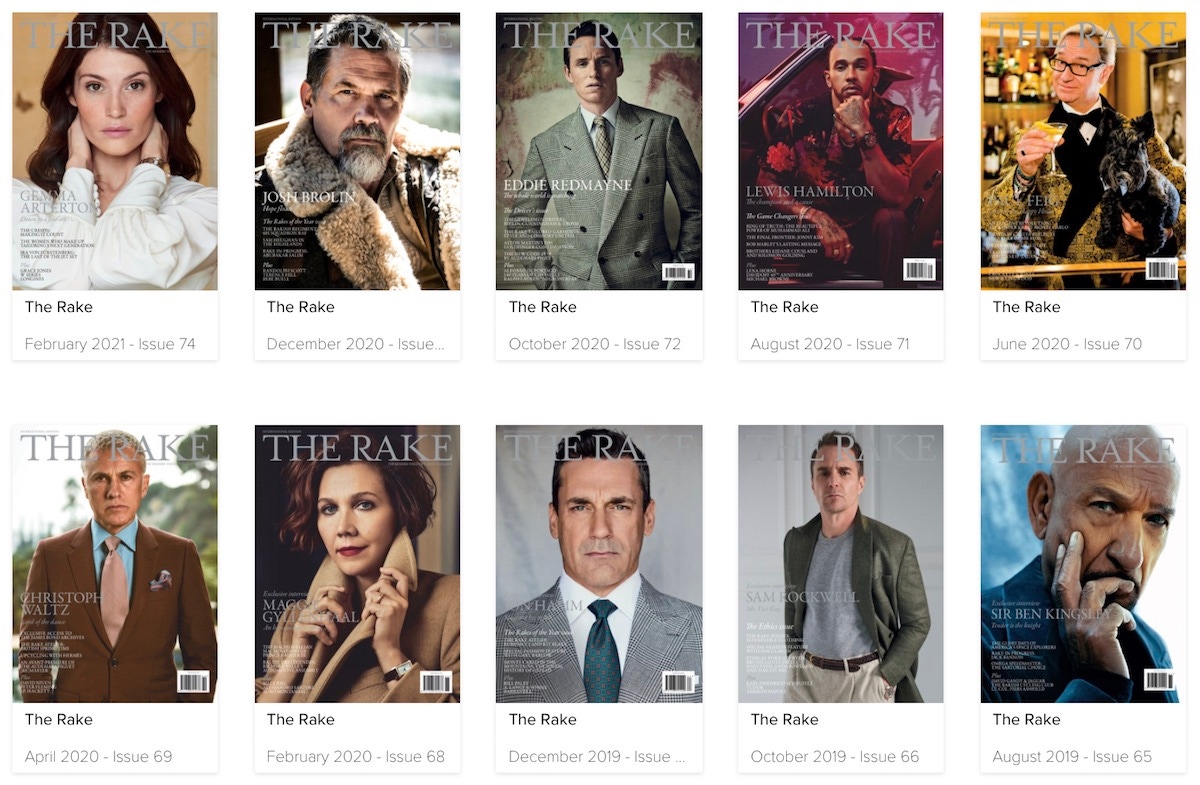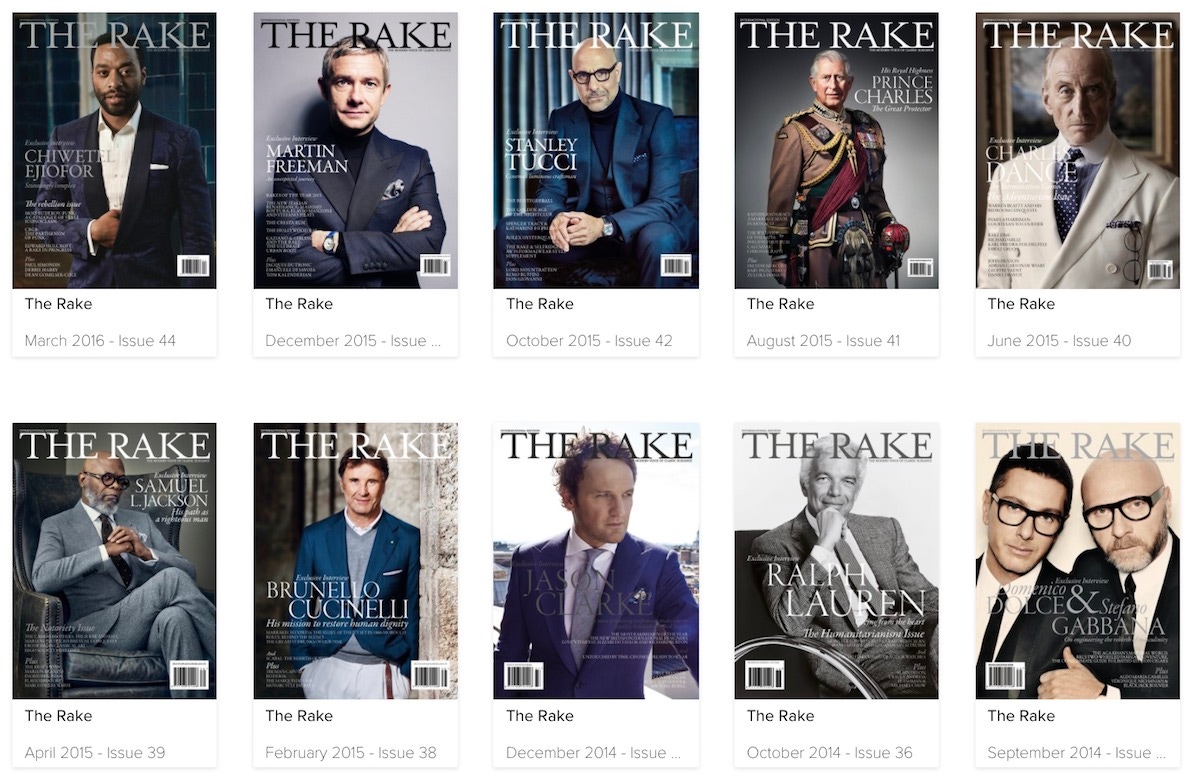 iOS
You can now download The Rake's app on your iPhone and iPad to read anywhere, anytime. Even better, is that you don't just have access to Issue 74, but the option to divulge the content of past editions. Accessing the magazine digitally by downloading the app in this way also gives you the option to remove previous versions. Please see
here
to access the magazine.
Android
Equally as user friendly is The Rake's app accessed via Android, which includes an explore section, to read articles before you buy. Additionally, like the Apple system, there is a text-to-speech feature if you wish to use. You can download the app
here
for Android.
Zinio
Zinio is the world's first and largest digital newsstand. The magazine on Zinio is extremely easy to peruse for desktop users. There is also the opportunity to purchase a selection of digital back issues from The Rake, via the app. Please see
here
to access Zinio. On a separate note, in order to shop clothing, accessories and footwear available at TheRake.com, you can use The Rake Atelier app, which can be accessed
here.