DIRECTOR'S CUT
Alessandra Codinha, the Style Director of Departures magazine, lets us turn the tables on her in New York.
It's a terribly kept secret that we are big fans of dogs at The Rake. That is not to say, however, that the handsome golden retriever Hugo was the selling point for this shoot; he was merely a stipulation. Alessandra Codinha, the Style Director of Departures magazine in the United States, has for the past 10 years trodden the kind of path that any serious fashion journalist and editor might wish to. She began at WWD, and had stints at Harper's Bazaar, intothegloss.com and Vogue before landing at Departures in 2019. When you're making a magazine for American Express Platinum card holders, you need a head not only for fashion but the broader lifestyle and cultural expectations of a worldly client. For that, Alessandra is the perfect fit, as she has slalomed back and forth between the two throughout her career. "I started writing fashion reviews at Vogue but then switched to culture around the time Trump was elected, which was chaotic," she says. Uncomfortable though some journalists are when the lens and the questions are turned on them, Alessandra was kind enough to help us understand her personal style and favourite culture fixes when we met near her home in Tribeca, New York. 1: The limited-edition suede gloves from Leo Rosa are cashmere-lined and have all the Austrian gemütlichkeit that one might want in famously nippy new York.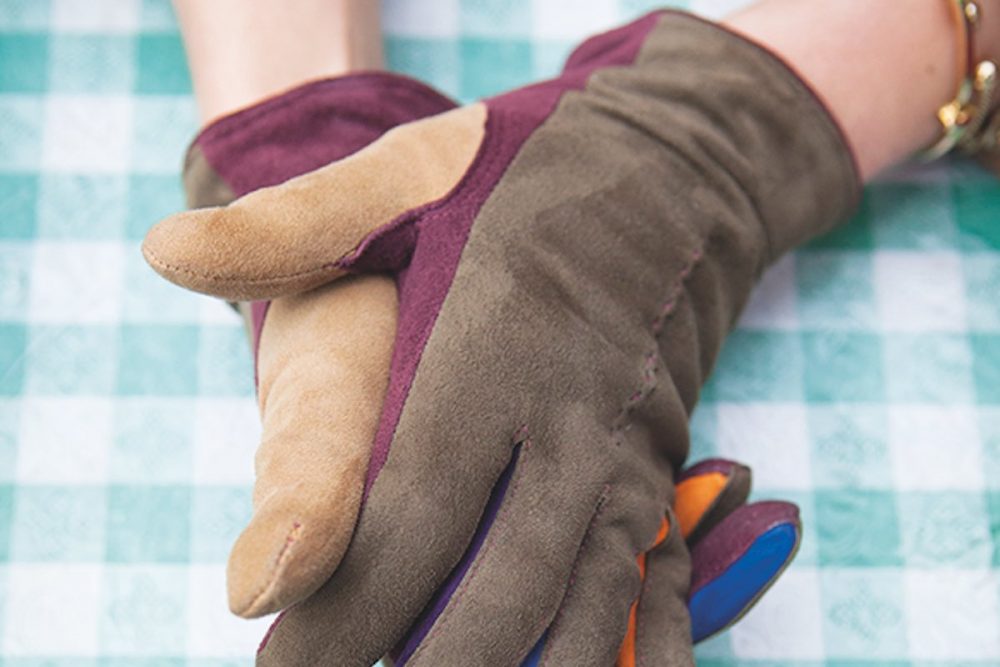 2: Alessandra acquired Hugo with her boyfriend seven years ago. Hugo is out-and-about in his finery for the shoot, a Thom Browne bandana, which he received at the annual Thanksgiving football game hosted by said designer in Central Park in 2019. He also has other bandanas, which Alessandra bought from Kapital in Tokyo. The camo leash is there to "butch him up a little bit".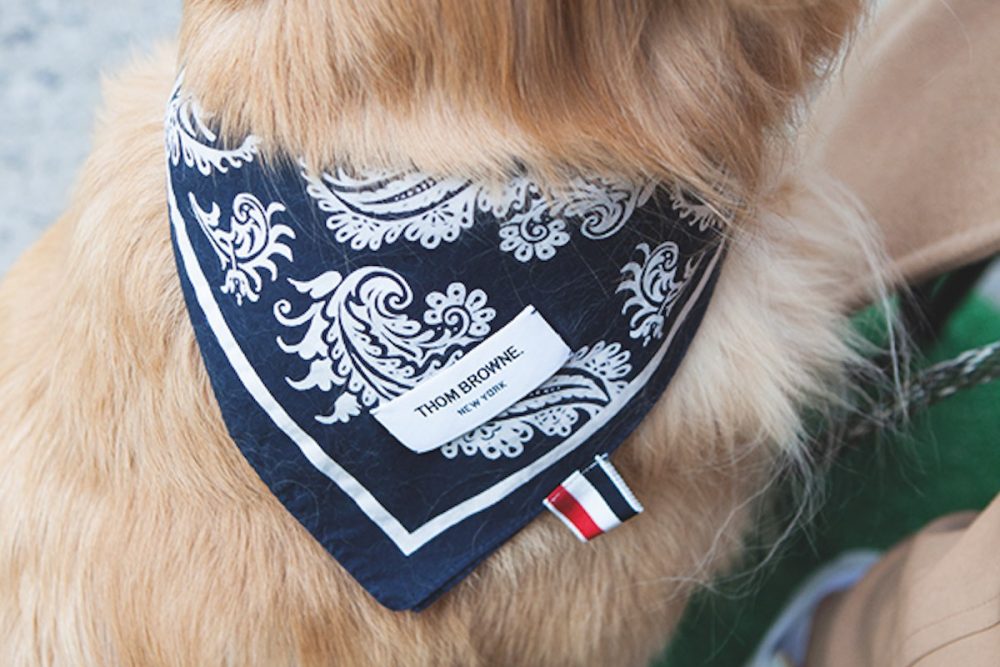 3: "I am a big proponent of vintage," Alessandra says, and this bag is fairly good evidence of that. Vintage Hermès, it is the first serious gift from her significant other. "I may have lead him to it, and prepped the person selling it in advance.."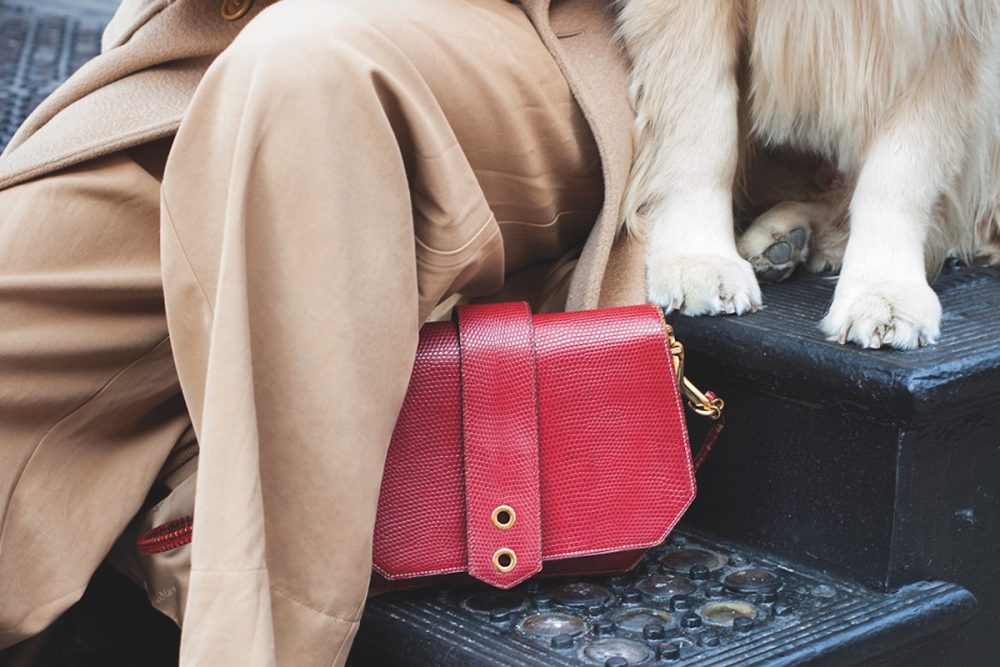 4: This gold bracelet belonged to Alessandra's mother, who added the charms during her whirlwind tour of Europe, hence Notre-Dame and a Venetian lion, among others.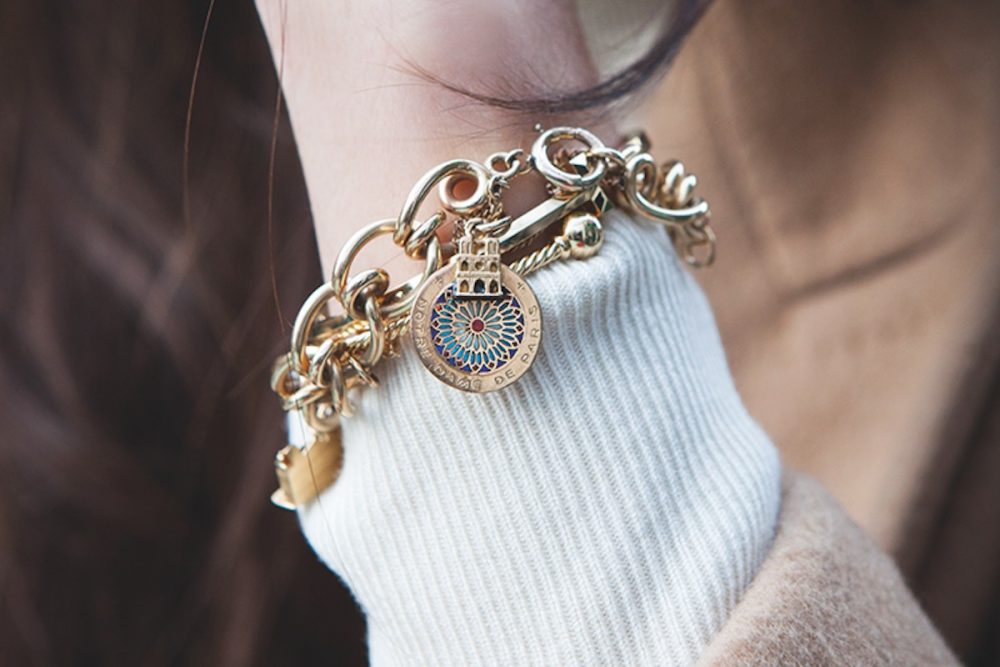 5: Niftily matching the Thom Browne bandana, these Nike sneakers speak to one of Alessandra's great passions. "Classic American sportswear is my love language," she says. She came about them via a well-timed exchange at the airport, when she was heading in one direction and her boyfriend, who was charged with providing more suitable footwear than she'd taken with her on her European travels, was going in the other.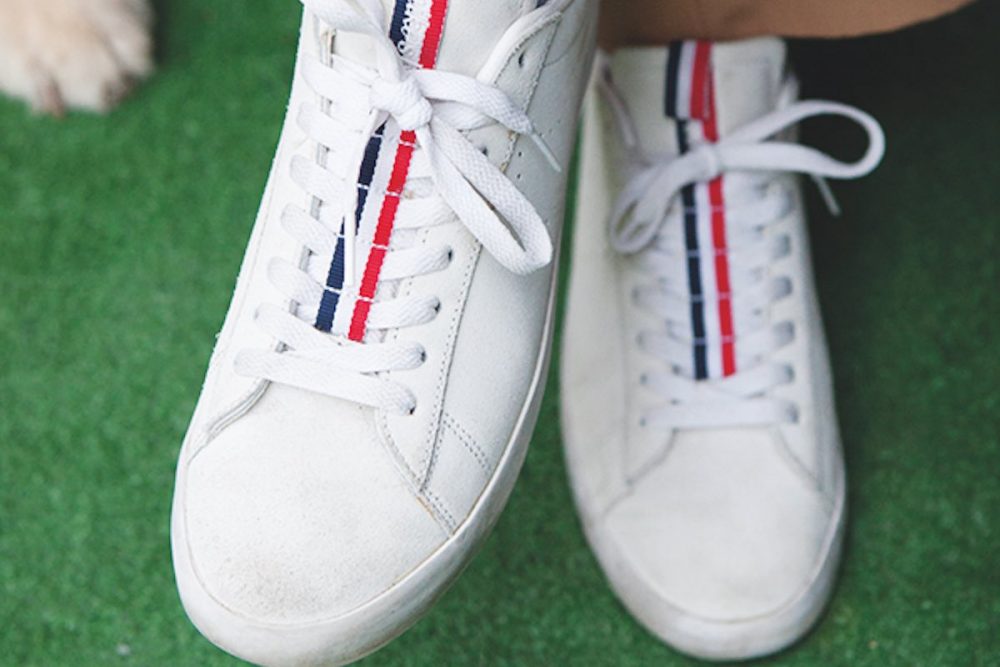 6: This monogrammed wallet shows off her depth of knowledge. While it is growing fast, Métier remains a brand for the in-the-know. It is a house of consummate execution in the products, and while the main business is bags (Alessandra also has a duffle bag), this chic wallet demonstrates all the craftsmanship and detail you'd expect.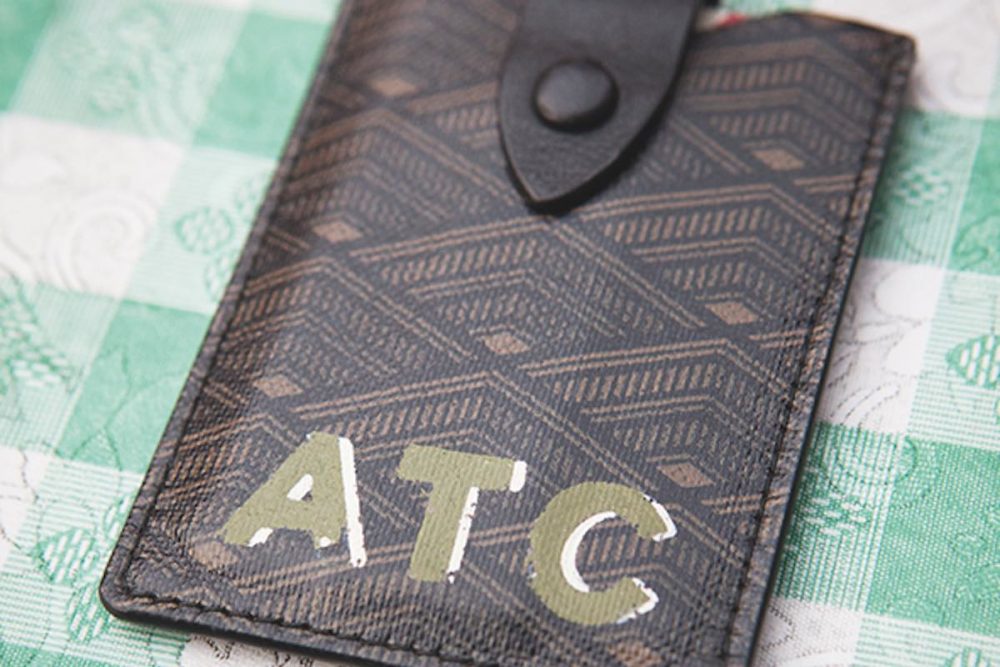 7: While the gold ring of her grandmothers tells one story, The Rake's eye is of course drawn to the Negroni. This particular specimen is from Alessandra's local in Tribeca, The Ear Inn: "I would say it is the best bar in New York."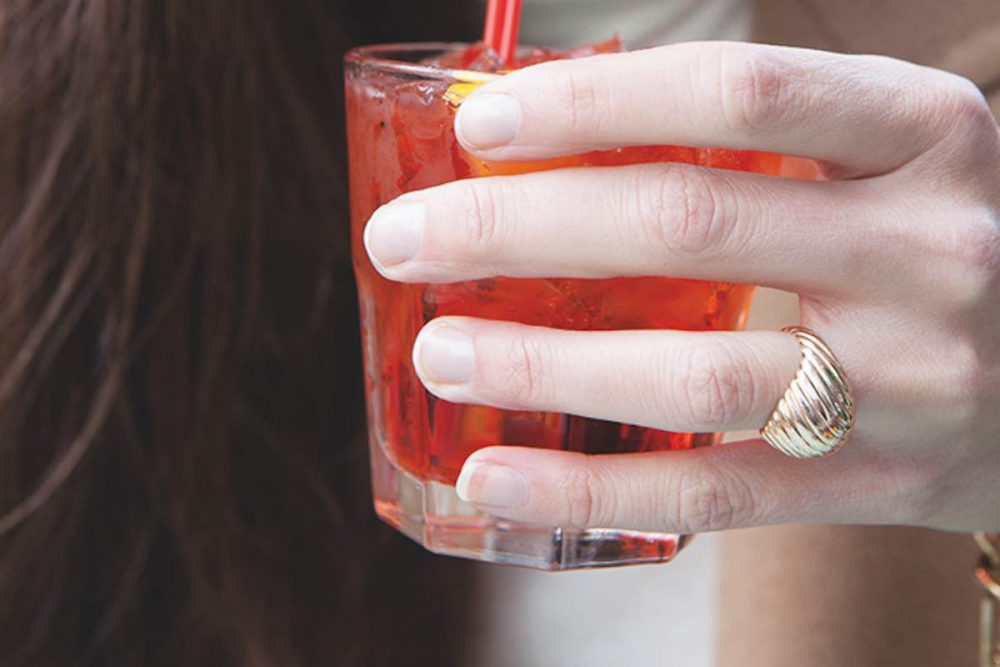 8: Alessandra is not someone who uses a lot of make-up, though lipstick is something she will often have on her, as "a strong lip can change an entire outfit". This is from Hermès' new cosmetics collection, and while it does, for the sake of the shoot, conveniently match with the Negroni, it is actually sheer, more of a balm, on application.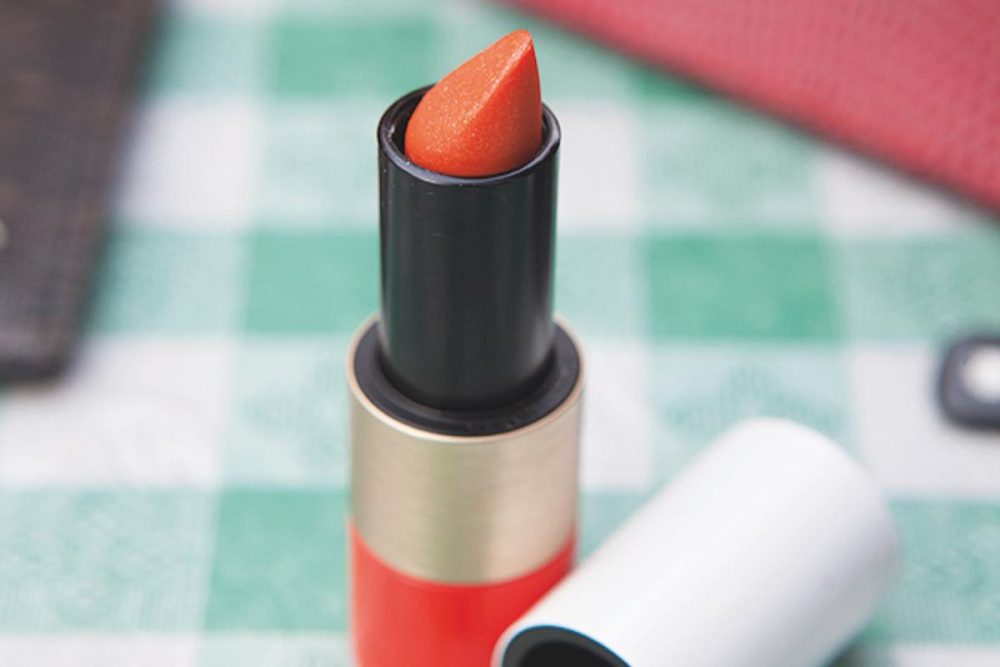 You can also view this feature in Issue 74 of
The Rake
- on newsstands now. Available to buy immediately now on TheRake.com as
single issue
,
12 month subscription
or
24 month subscription.
Subscribers, please allow up to 3 weeks to receive your magazine.