Director's Cut: Stan Lee
In light of his passing, we reflect upon the life of the inimitable Stan Lee, the legendary writer and producer behind Marvel Comics, who featured in issue 50 of The Rake.
Everyone, whether they like it or not, or know it or not, is culturally impacted by Stan Lee, the seemingly immortal nonagenarian. Film franchises, comic books, television box sets: all of these have not only been infiltrated by this legend's creations, but also dominated by them. Let's face it, the Marvel Universe is a colossal success. Three of the top 10 grossing films of all time are Marvel movies (Avengers, Avengers: Age of Ultron and Iron Man 3). Earlier incarnations of characters such as Daredevil, the Fantastic Four and Captain America were enormous flops, and itis only in the past decade that the full potential of Stan Lee's creations have been realised. As well, characters that were hitherto less well known have also become unmitigated successes. Most recently, Marvel has reached our television screens, with shows such as Daredevil, Luke Cage and Iron Fist. Lee's latest venture is not a Marvel vehicle but more eponymous and personal: Stan Lee's Lucky Man, a show about a morally dubious police officer who is granted the power to control luck after he is given an ancient bracelet. The second series airs from February 17on Sky Atlantic. The Rake caught up with Lee to hear about his new work and how telling stories is the ultimate expression of our humanity, as well as our deepest desires. I think the ways of being able to tell stories has never been more exciting... Your work is known for ordinary people with extraordinary powers or responsibility. What is it about those things that you feel people are so entranced by? Absolutely, there's more ways of doing it now. It goes back to fairy tales, I think: when you were young you probably read fairytales about giants and magicians and dragons, and things that were bigger than life. I think we always loved those things, but when you get a little older you can't read fairytales any more —but these stories that deal with somebody who has a superpower, or some theme that is bigger than the normal, realistic theme of every other show, it sort of takes you back to the days when you were reading and enjoying fairytales. I people love things that are very imaginative, and hopefully that are told very well. Do you think the translation of imagination onto screen takes anything away? Or do you think that if you get the right team, and you write it correctly, anything can be done? I think instead of anything being taken away, once it is on the screen something has been added, a new dimension has been added to it, and it just makes it more palatable than ever.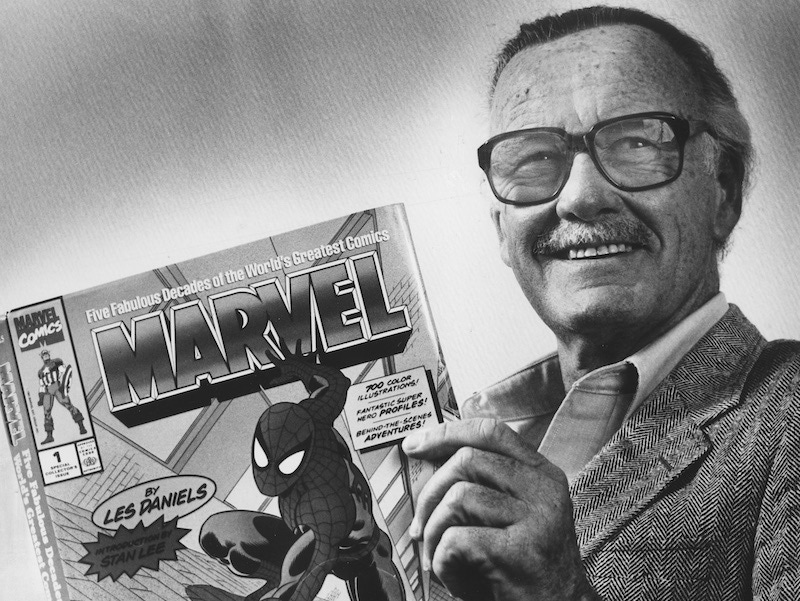 Do you feel like you've adjusted well to the shift in the zeitgeist and how stories are told to the public?Well, I hope we have adjusted well. The fact that Lucky Man has such high ratings —we've been led to think that we're certainly doing that right. You know, a story is a story, whether it's on the stage, on the screen, in a comic book novel — whatever it is, it's either a story that people are interested in and want to read more about or it isn't. It almost doesn't matter what method of delivery you give this story, as long as it's a story that people care about, with characters that people care about. The trademark of someone in a story being given a responsibility is very much yours. What is it about Lucky Man — that in the most competitive time there has ever been for television, it has earned itself a second season? I think it has to do with what makes any story successful: the people who wrote the script and those who are directing and producing it; they're making it so lifelike, so believable. They'remaking these characters so interesting that you want to see more about them, and they're making this story that isn't your average story, it's very exaggerated in the sense of this instrument that gives good luck and bad luck. It's almost a superhero theme, but they write it so believably and so beautifully and it just gets you. Even the city, even London becomes part of the cast it's so beautifully photographed. If ever there was a show where I feel everything came together perfectly — the acting, the script, the photography, the editing — this is the show. I think we're lucky to be connected with that great producing outfit, and to have a great star like James Nesbitt playing the lead role. The expectation is that Lucky Man will be as popular as it was in the first season. When you think about these things over the long term, do you feel like you go by what public opinion is telling you at the time, or do you — when you initially conceive of the character and the T.V. show — and [production company] POW! Entertainment have an idea of where it is going to end up? I don't think you ever know about the second season, you're too busy hoping that the first season will do well. Of course, in the back of your mind you have some feeling about what the second season will be, so you're not cut short if it does do well. You'reconcentrating on that initial showing and you've got your fingers crossed and your toes crossed always, hoping the public will respond. It's no different to when you publish a book and put it on sale and hope it will be a bestseller; anything that you bring forth to the public you've always got your fingers crossed and you're just hoping that people will be fascinated by it as much as you are. When I watched the show it was the object that got me, that idea of a bracelet, something so simple. It made me think of Lord of the Rings, because a ring is so simple and yet so powerful when a narrative and a mystery are built around it. Do you think that is the golden egg behind this show? Absolutely, these are normal people and they're people you can identify with, but the story has that one element of fantasy ––it's the bracelet. To me that's the best type of fantasy story, when everything else is realistic but there's one element that brings it out and makes it different to all other stories; it's that one element you're fascinated by, and how it affects your characters —we hope you're also fascinated by.
At Stan Lee's Comic-Con, it is not restricted to your creations, it's open to all. What do you think that says about the fantasy world and the people that create it?
It's just the fact that people today are so interested in stories that have a fantasy angle, and it doesn't matter who writes the story, who draws it, or who acts it, as long as it's well done. I am a fan of many other writers and actors who appear in stories that have one element that's bigger than life. I think that's the secret, to have one element that has a fantasy angle to it, but to do the story so well and so realistically that the one element is accepted by the viewer or reader and tends to make the story that much more unusual and fascinating. Originally published in issue 50 of The Rake. Subscribe
here
.