The Distinguished Gentleman's Ride 2016 Auction: Pt II
The Distinguished Gentleman's Ride is a momentous affair, so The Rake only felt it right to conduct an equally momentous charity auction replete with some truly incredible lots, all in the hope of raising as much money as possible.
In honour of the Distinguished Gentleman's Ride this coming Sunday,
The Rake
are partnering with Huntsman of Savile Row and the DGR itself to host a charity auction on Monday 26th September. The DGR's aim is to raise a total of $5,000,000 worldwide, all in aid of cancer research and suicide prevention, which are both more than worthy causes. To help them achieve their goal,
The Rake
saw fit to spearhead this auction, reaching out to brands and friends of the magazine in the hope they'd donate something special. To say that they delivered would be a grave understatement. In
Part I
 of our auction preview, we showed you the incredible Triumph Street Twin on offer, which will be customised by the one and only Down & Out Café Racers, one of the UK's premier bespoke workshops. Swiss watchmaker Zenith have also kindly donated a prototype Pilot's Ton Up DGR special edition timepiece, an incredibly dynamic and ultimately beautiful watch. We thought it only apt to tease you further however, shedding light on ten more lots that will be available to bid on this upcoming Monday. Regardless of your interests, we've undoubtedly got something that will appeal, from highly sought after cigars to bespoke suits, and tattoos to a Wimbledon tennis experience with Ralph Lauren. If you're interested in bidding in one or more of the lots below and you fancy coming along to the auction, please email socialmedia@therakemagazine.com.
Lot 11. Four boxes of Cigars donated by Hunters & Frankau (Pictured Above)
The Cohiba Behike is simply speaking the most sought after cigar on the planet. Created by Cohiba's mythical roller Norma Fernandez to commemorate the brand's 40th anniversary, the Behike features the extremely rare medio tempo leaf, the leaf that grows on the very top of the tobacco plants and receives the most sunlight. The result is the cigar equivalent of the wines of Domain Romanee Conti, exhibiting a medium body with endless complexity. As we speak there is a worldwide shortage on Behike cigars and here is a rare opportunity to own a box of all three size, in 52, 54 and 56 ring gauges that have been impeccably stored by Hunters & Frankau, the exclusive distributor of Cuban cigars to the United Kingdom. As an added bonus this lot includes the transcendent Bolivar Belgravia regional limited edition created exclusively for Hunter & Frankau and already one of the most collectable cigars on the market. Not coincidentally all four boxes would fit perfectly in the Elie Blue Humidor (see
Part I
).
This unique opportunity was made possible by Mrs. Jemma Freeman of Hunters & Frankau.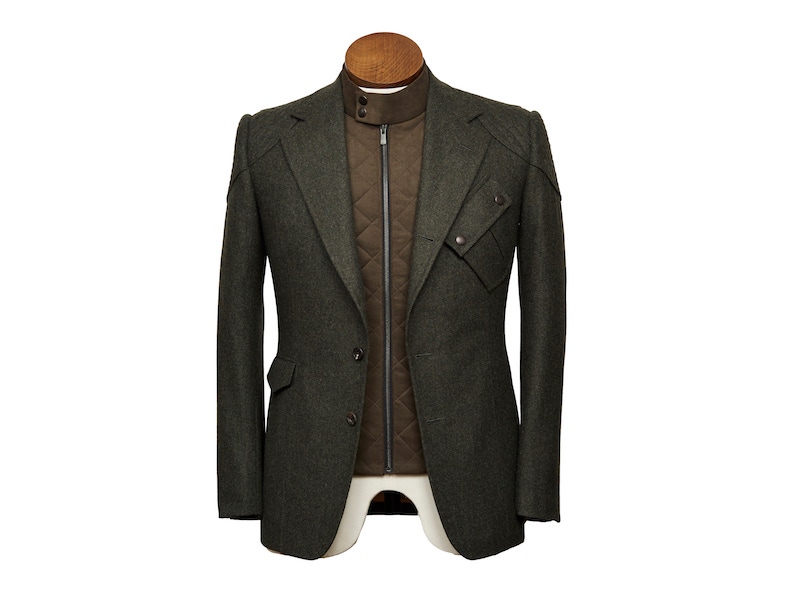 Lot 12. Gieves & Hawkes bespoke suit
Gieves & Hawkes is one of the most iconic names on Savile Row. Thanks to visionary designer Jason Basmajian it has been transformed into one of the most exciting and relevant contemporary menswear brands merging British heritage with a modern international sensibility. But Gieves has also retained its full mastery of the bespoke arts thanks to head cutter Davide Taub, who learned the craft of tailoring from non other than the legendary Edward Sexton.
This unique opportunity was made possible by Mr. Jason Basmajian.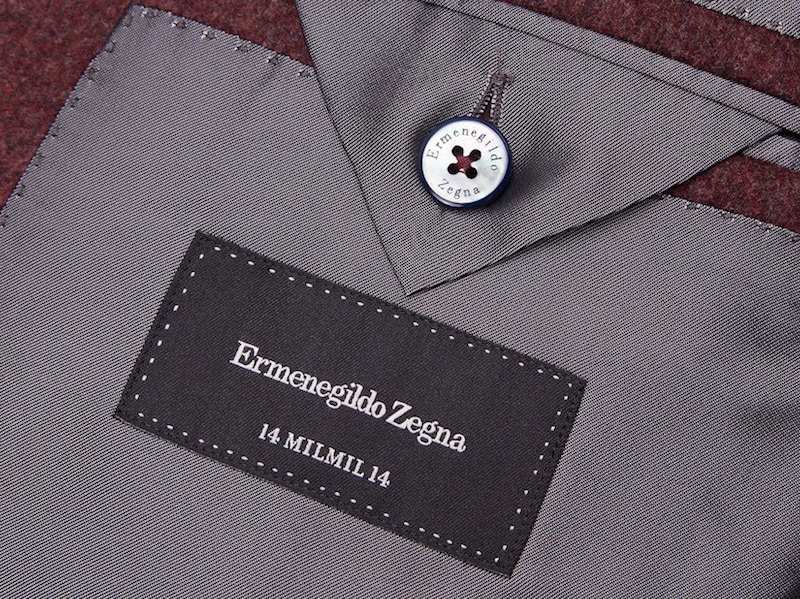 Lot 13. Ermenegildo Zegna Su Misura suit and shirt
This hand tailored Su Misura suit is crafted from a unique fabric known as 14 MilMil 14, a 14-micron fabric woven at Lanificio Ermenegildo Zegna and one of the rarest fabrics in the world. The tactile sensation and natural lustre experienced with 14 MilMil 14 are superior to those of a cashmere fabric. The wools used for 14 MilMil 14, in fact, are the result of stringent selection amongst the best Australian growers of Superfina Merino wool. After decades of careful breed selection and controlled rearing, the best Australian growers now produce a fiber of "majestic" qualities that would once have been unthinkable. The 14-micron fiber is of a fineness equal if not exceeding that of the best cashmere in the world and is just as soft while retaining all the performance characteristics of wool.
This unique opportunity was made possible by Zegna's creative director Alessandro Sartori, Mr Ermenegildo Zegna and Mrs. Giulia Pessina.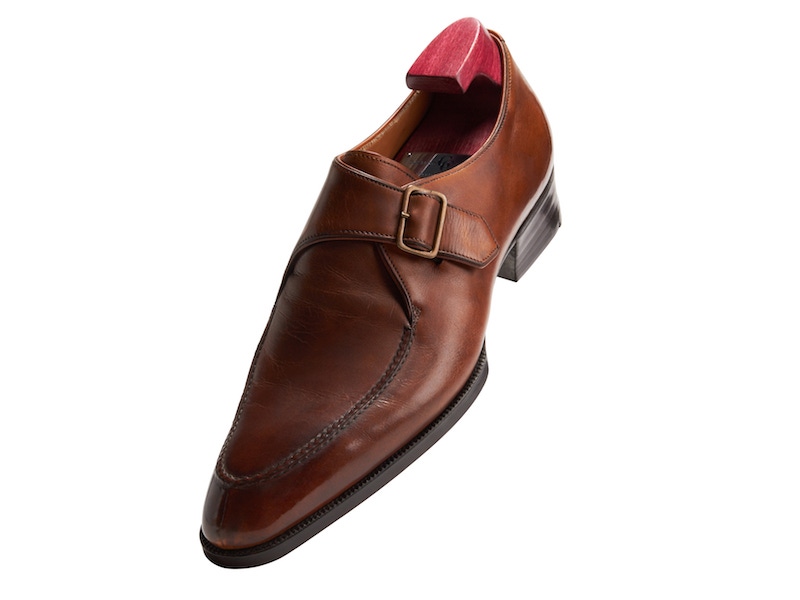 Lot 14. Gaziano & Girling bespoke shoes
Tony Gaziano and Dean Girling are two of the greatest shoemakers alive today. Their unique ability is to craft shoes that are steeped in British heritage but possess a unique modern design aesthetic that can only be described at sculptural. So priapically virile and so damnably sexy are the shoes they create that woman have been known to become pregnant simply from being in the same vicinity as their shoes.
The winner of this experience will have a pair of fully bespoke shoes made for him by Tony and Dean who have also made this unique opportunity possible.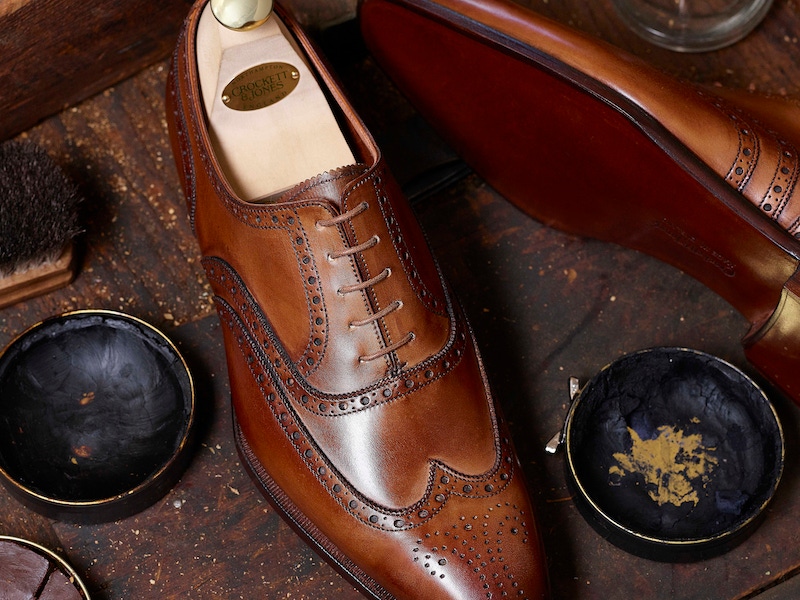 Lot 15. Crockett & Jones Hand Grade shoes and tour of the factory
Crockett & Jones are one of the most established British shoemakers and their Hand Grade shoes represent the highest level of ready-to-wear shoe made today with each pair taking 10 weeks to craft. This experience includes a pair of Hand Grade shoes of the winner's choice as well as a visit to the Crocket & Jones factory in Northampton founded in 1879.
This experience was made possible by Crockett & Jones and Mr. James Massey.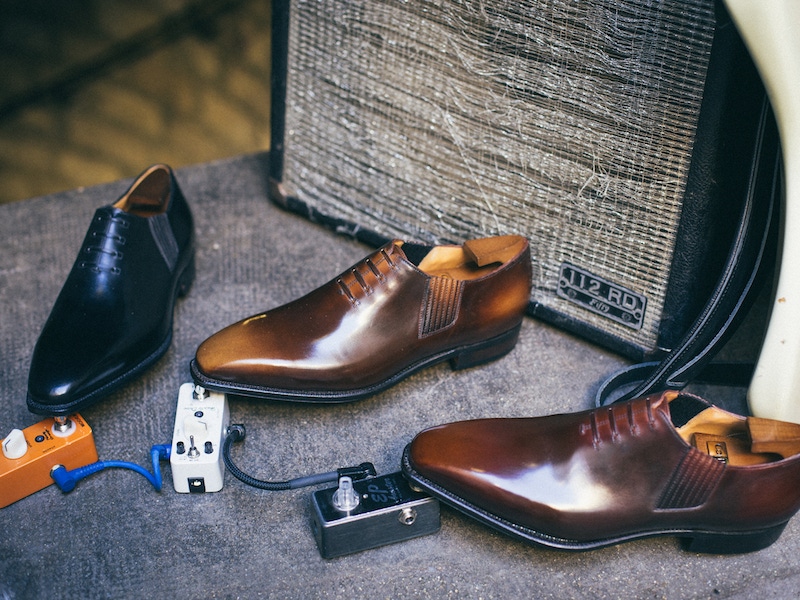 Lot 16. Corthay ready-to-wear shoes
A pair of ready to wear Corthay shoes in calf, suede or camel skin. Pierre Corthay fused the spirit of rock and roll with stunningly crafted traditional French shoemaking to create shoes with a uniquely wicked and modern sensibility. His designs are achingly cool while his shoes are all hand crafted and lasted in France. The winner of this experience can select a pair of shoes of choice from suede, calf or even camel skin.
This unique opportunity was made possible by Mr. Francois Pourcher.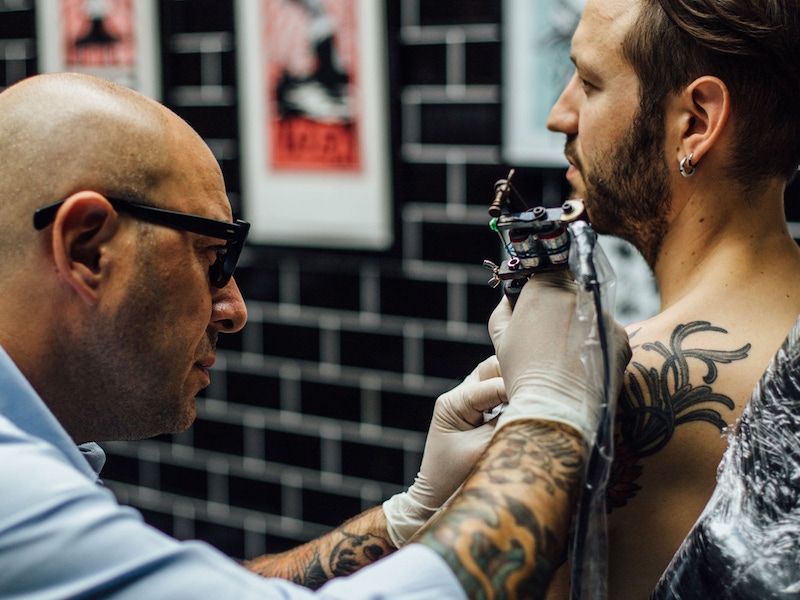 Lot 17. A tattoo from legendary tattoo artist Mo Coppoletta
Mo Coppoletta is one of the most famous names in the tattoo world. In 2011 he famously collaborated with artist Damien Hirst as well as Dino and Jake Chapman. The winner of this experience will have a bespoke design created in consultation with Coppoletta who will then tattoo it on his or her body. This experience can be transferable and be purchased as a gift for another person. Whether this is your first or umpteenth tattoo this is an opportunity to be inked by one of the very best in the world.
This experience was made possible by Mr. Mo Coppoletta.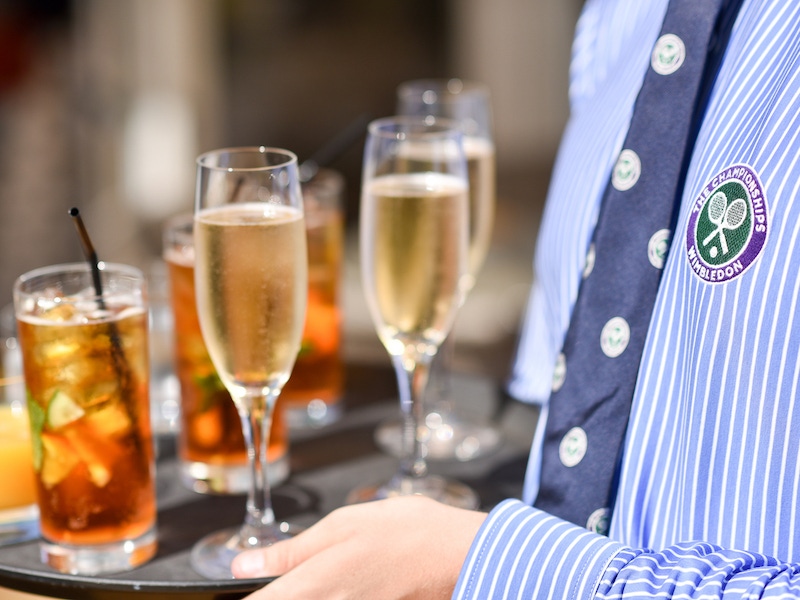 Lot 18. Ralph Lauren Wimbledon experience
This experience features tickets for two people to the 2017 Wimbledon final. You will also be hosted by the incomparable Ralph Lauren team at their hospitality suite. This encompasses a seated lunch, the match experience, afternoon tea and endless glasses of Champagne and Pimms.
This experience was made possible by Mr. David Lauren, Mrs. Florinka Pesenti and the Ralph Lauren team UK, in particular Mrs. Sadie Mantovani.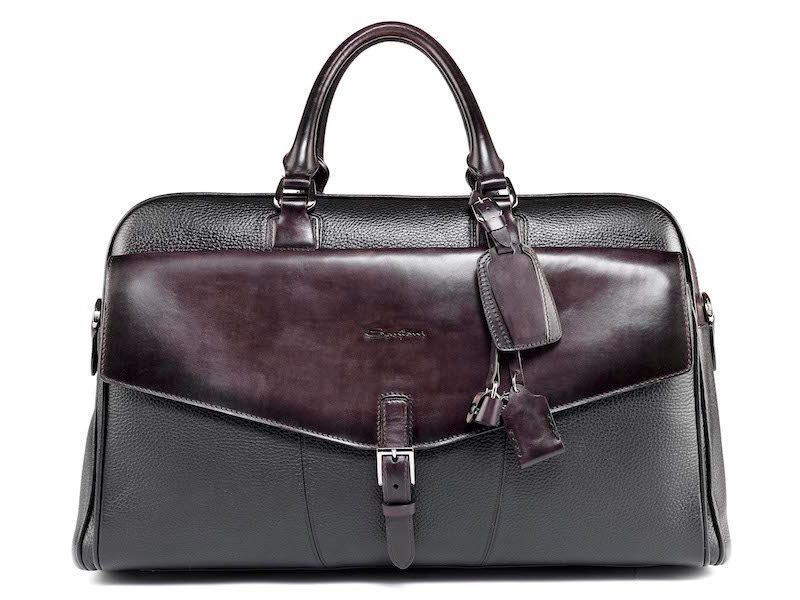 Lot 19. Santoni 48-Hour Men's Bag
Men's bag in boarded calfskin in tones of charcoal and black, with calfskin frontal pocket, hand coloured and polished. It features cushioned Handles and removable straps, making it the perfect go-anywhere, do-anything bag.
This opportunity was made possible by Mr. Giuseppe Santoni.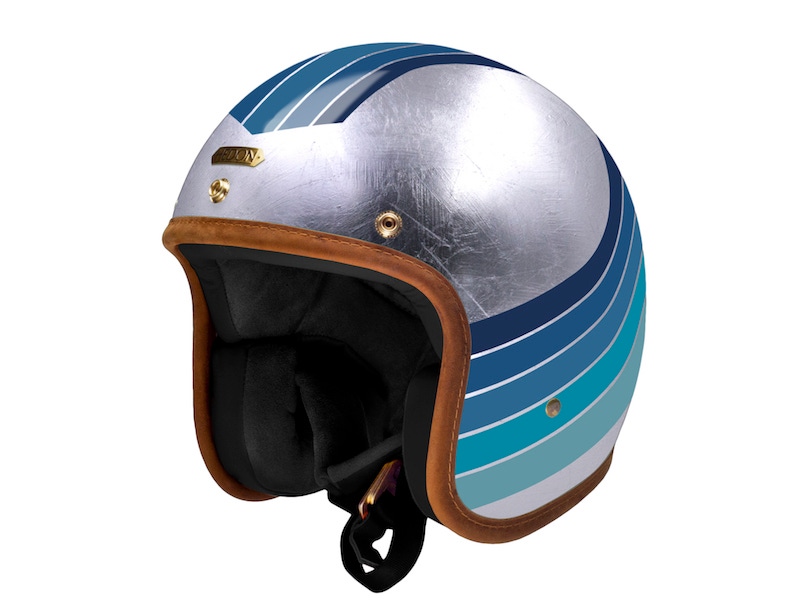 Lot 20. Hedon for The Rake handmade helmet
A Hedon for
The Rake
handmade and unique motorcycle helmet. Hedon hand-crafts the world's most elegantly designed motorcycle helmets using the highest quality materials. This unique Helmet was made in collaboration with
The Rake
in a unique execution featuring silver foiling and 1970's style racing stripes.
This opportunity was made possible by Lindsay Chong and Reginald Flint of Hedon.
www.huntsmansavilerow.com